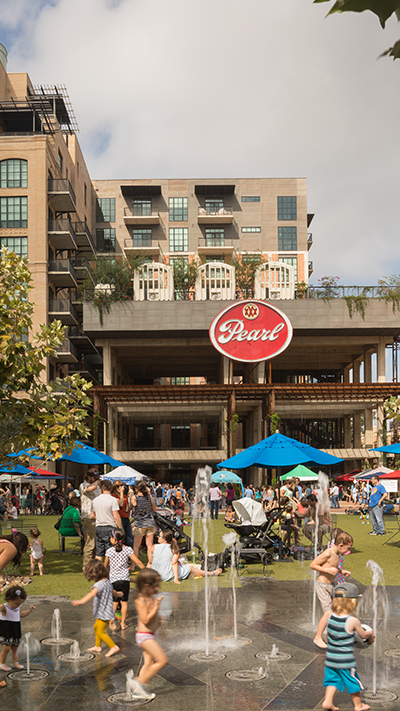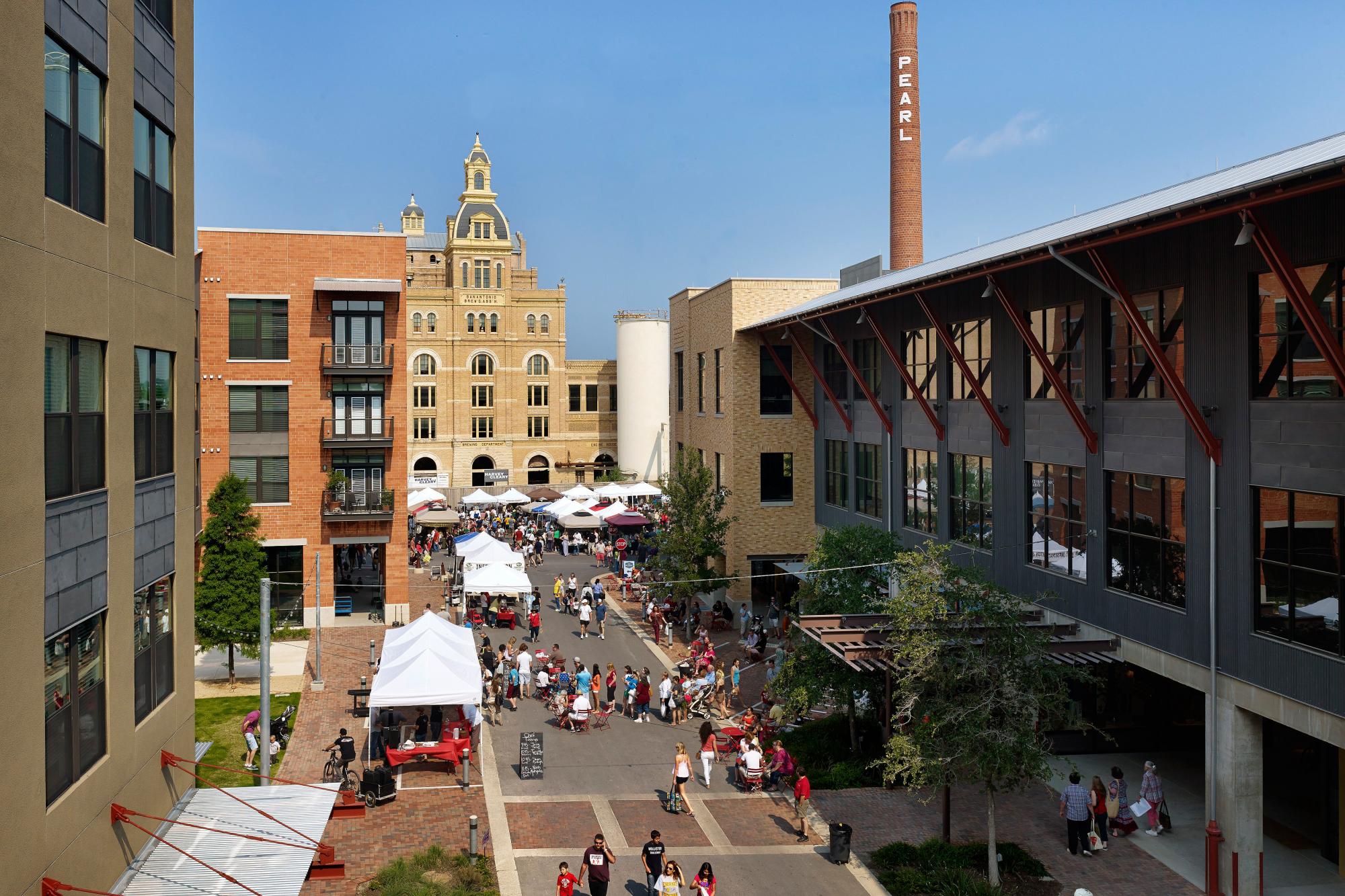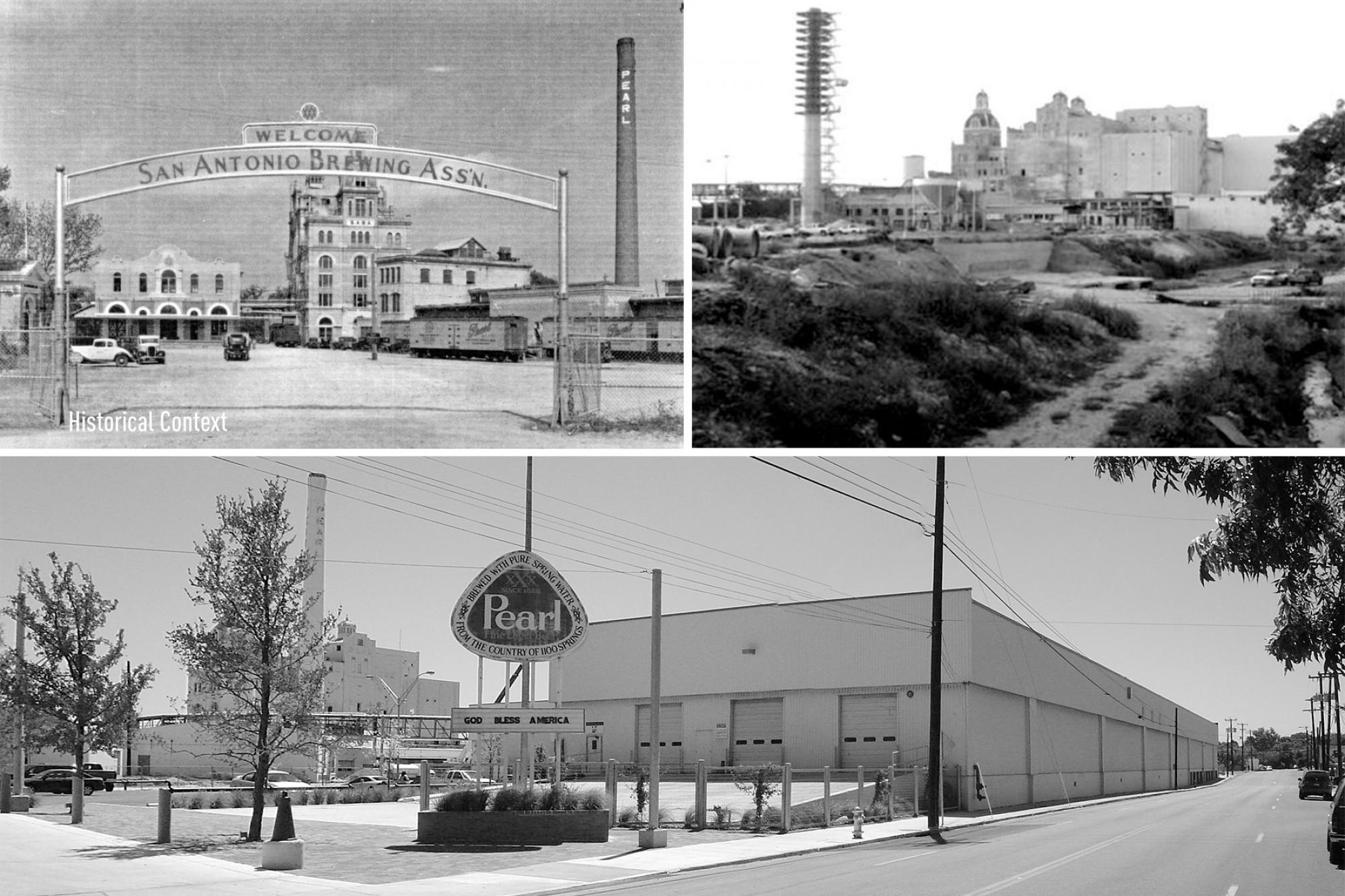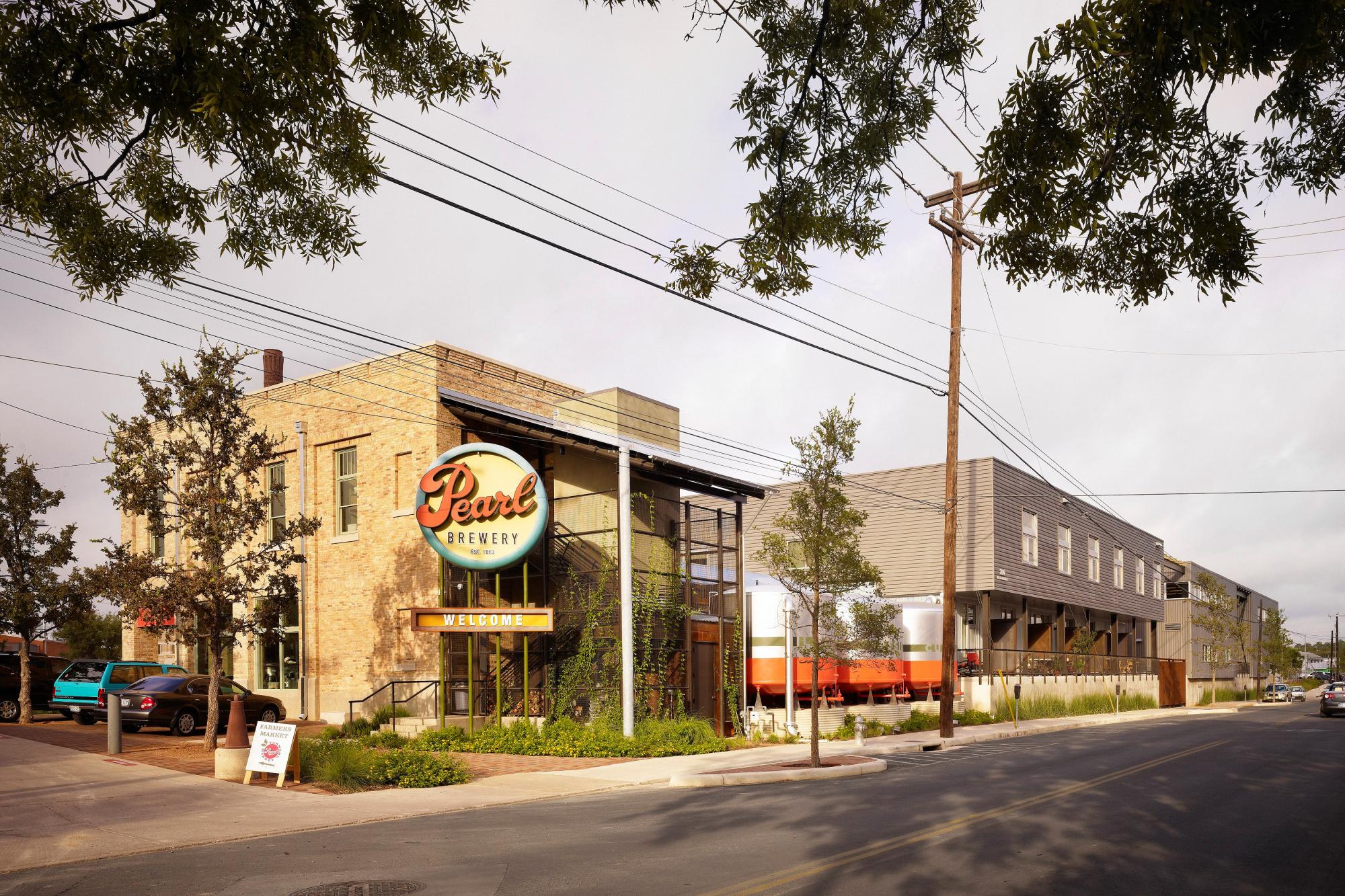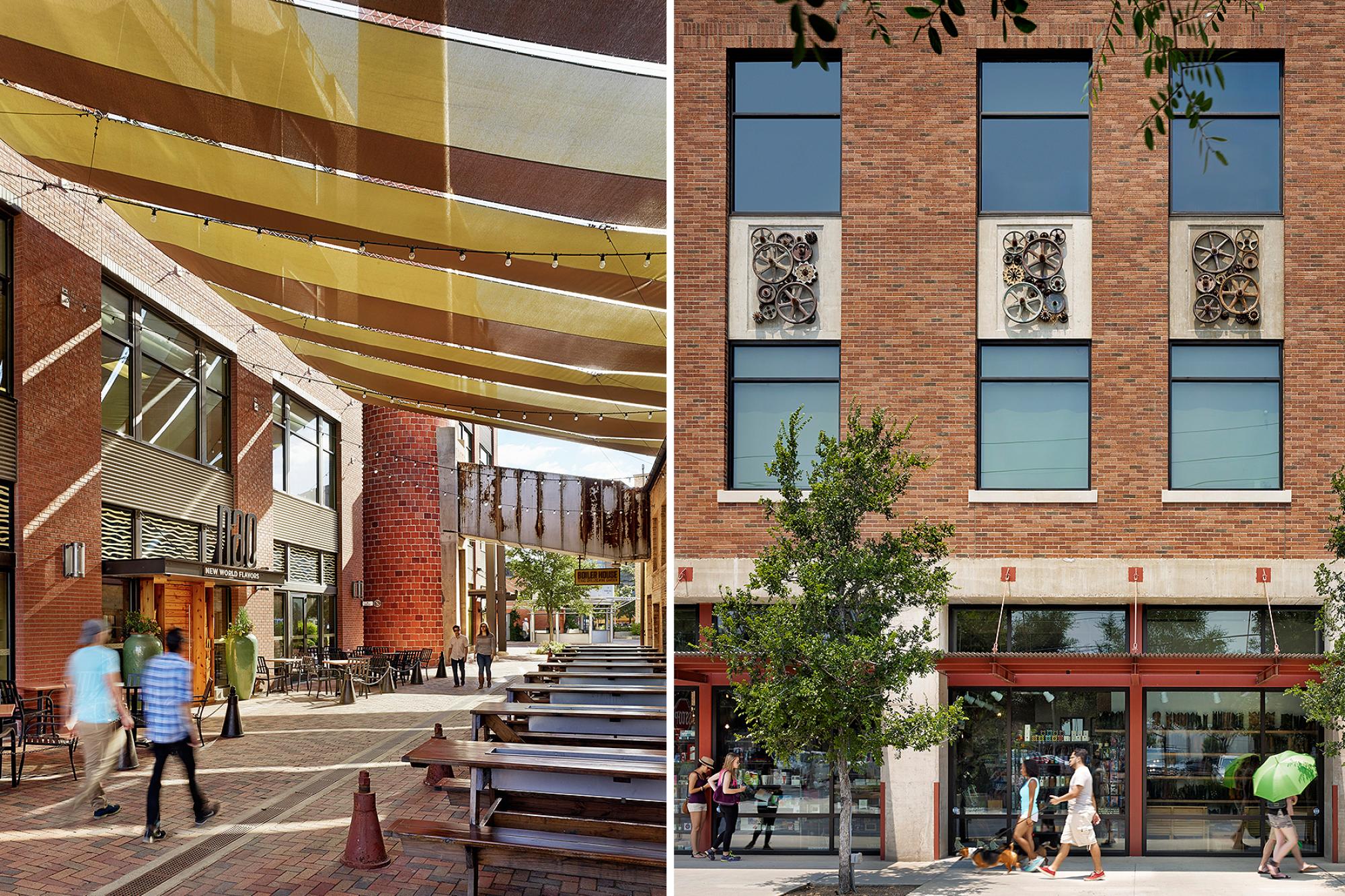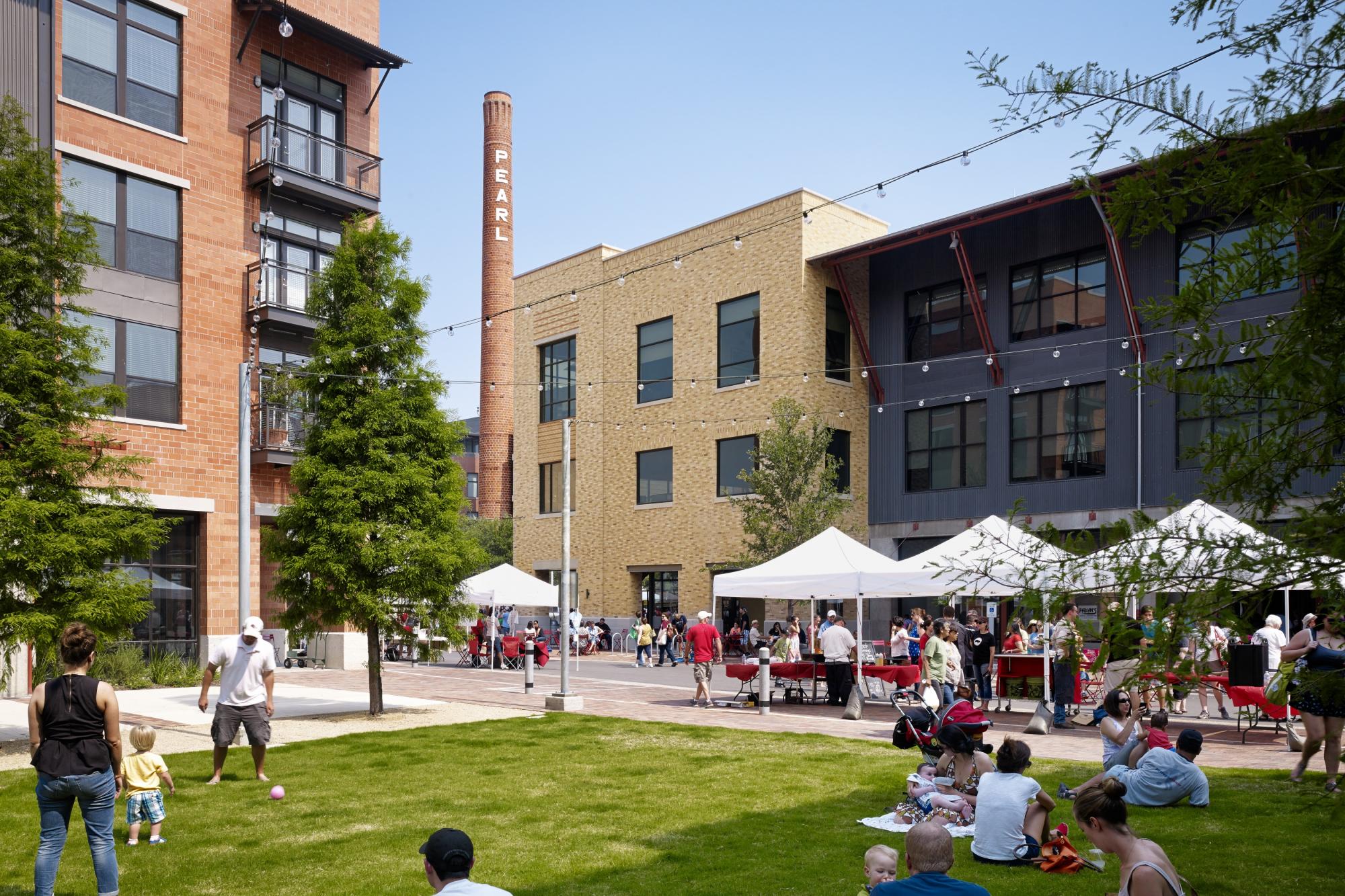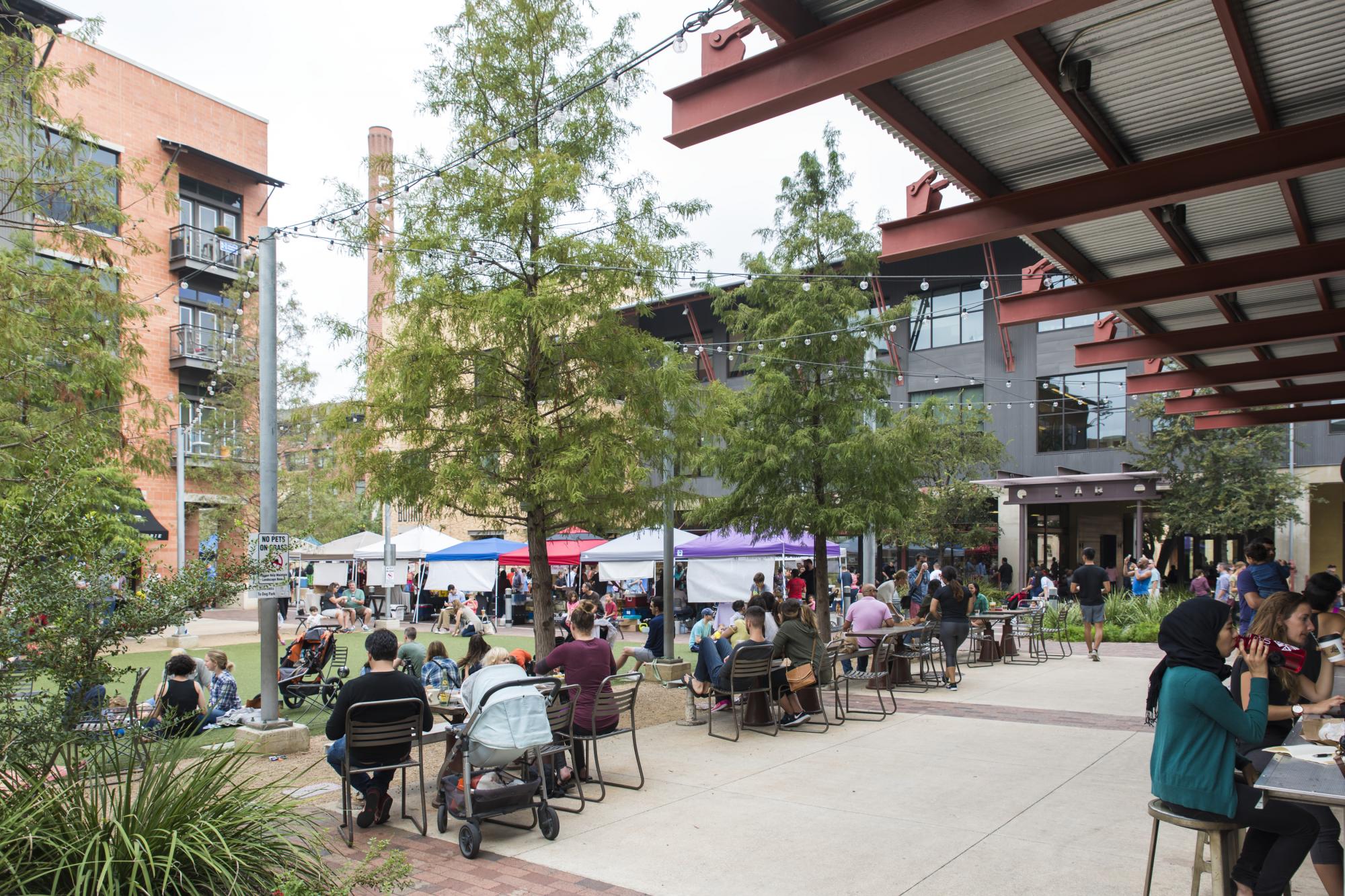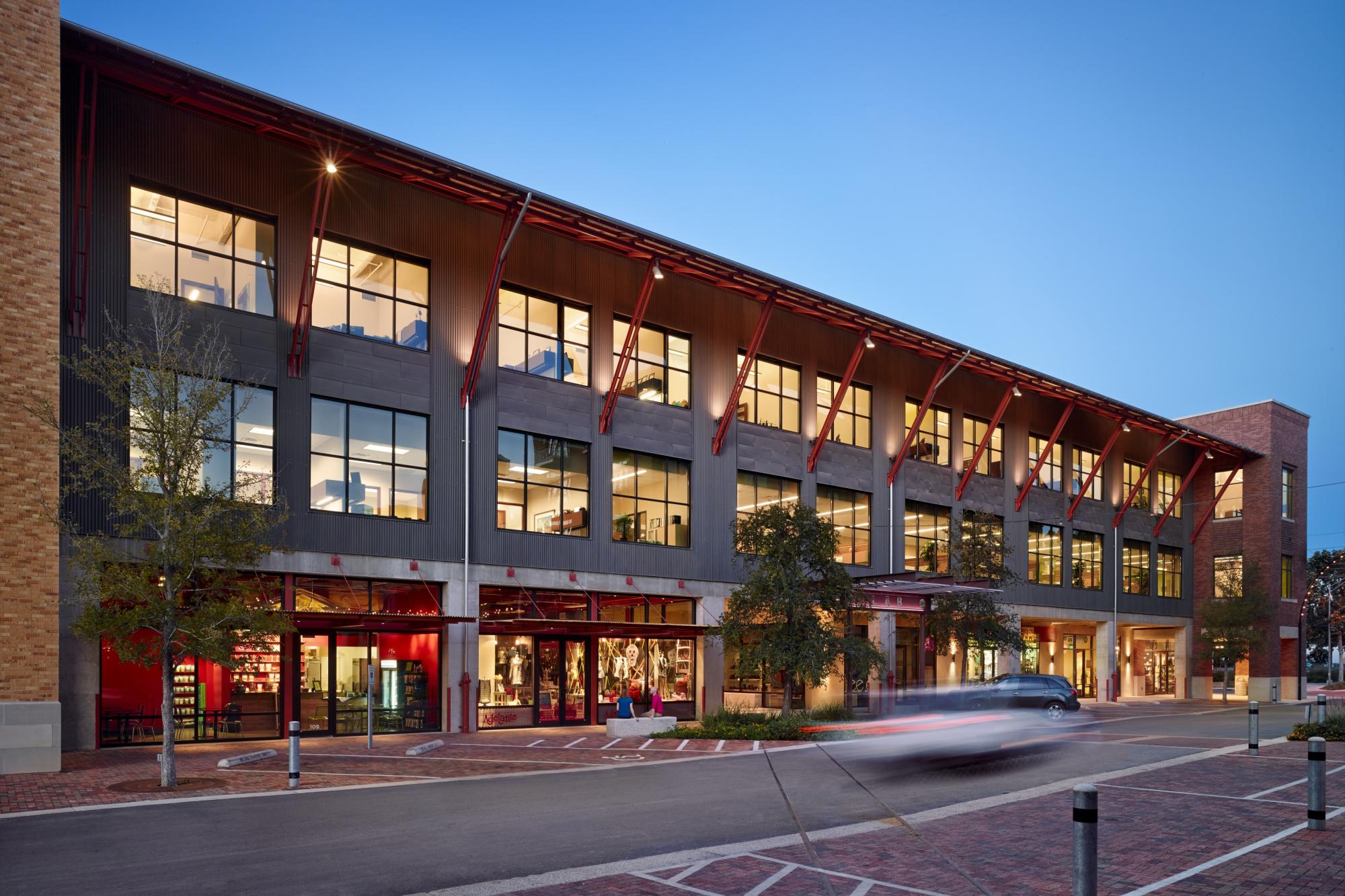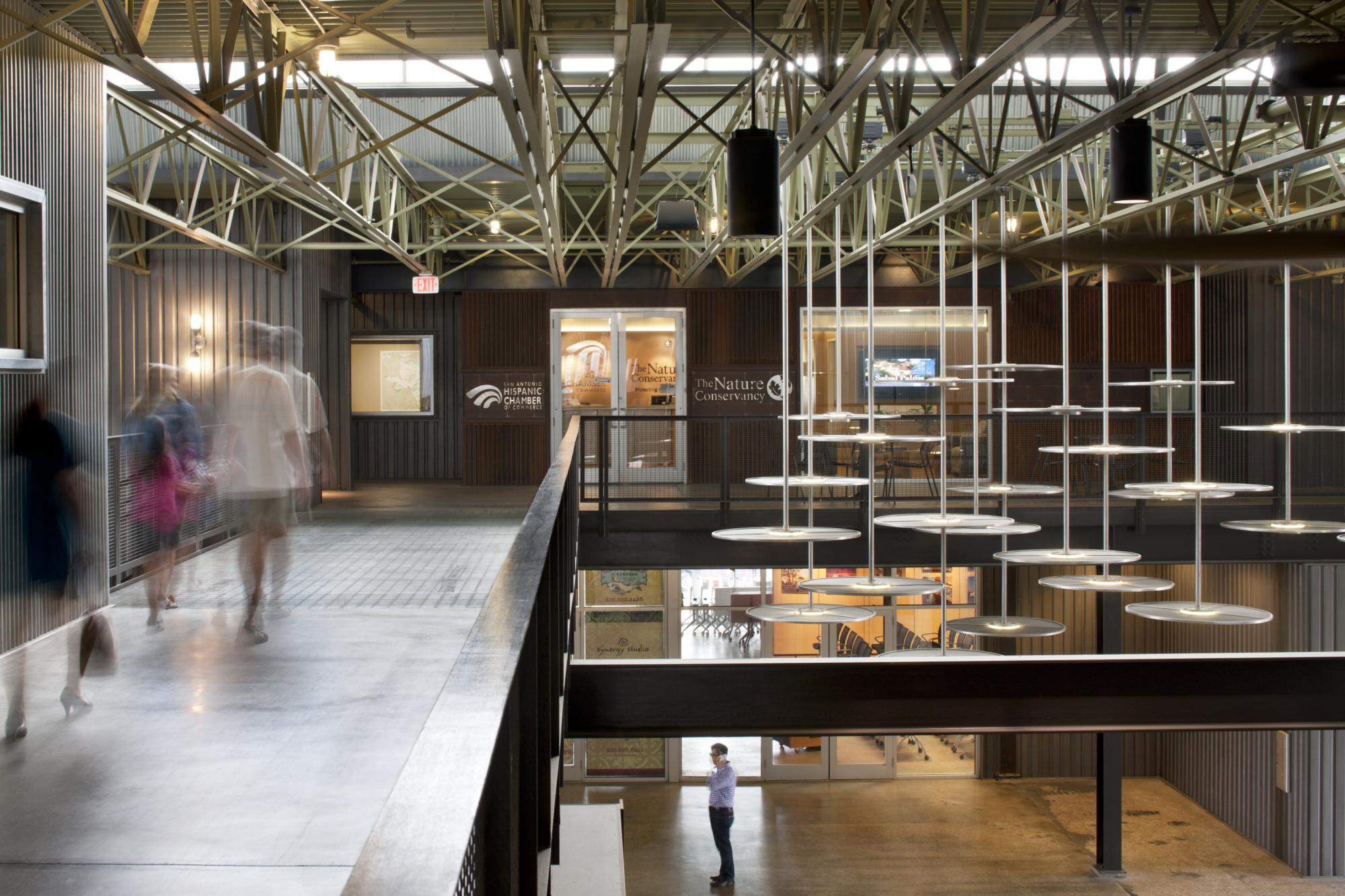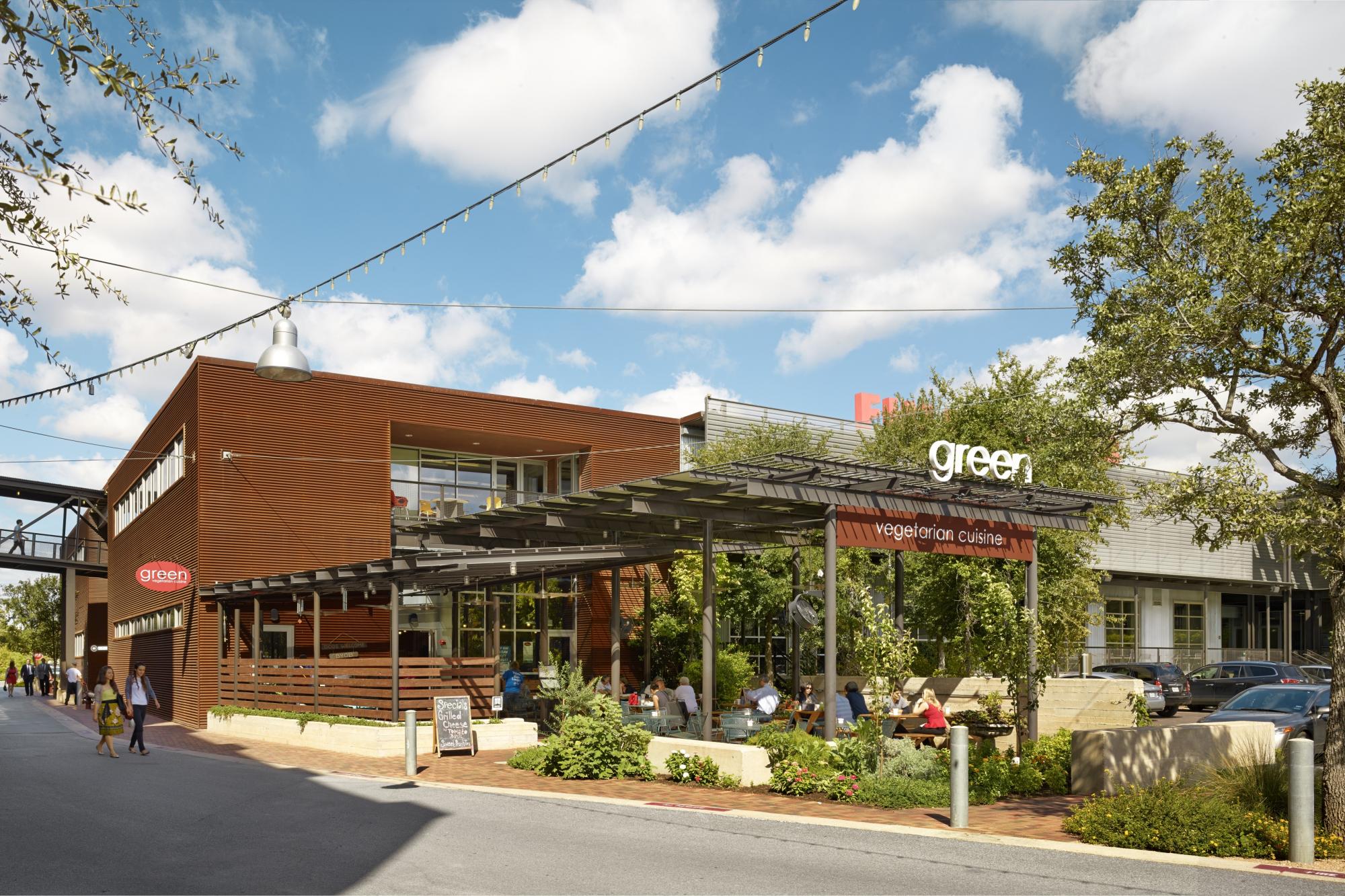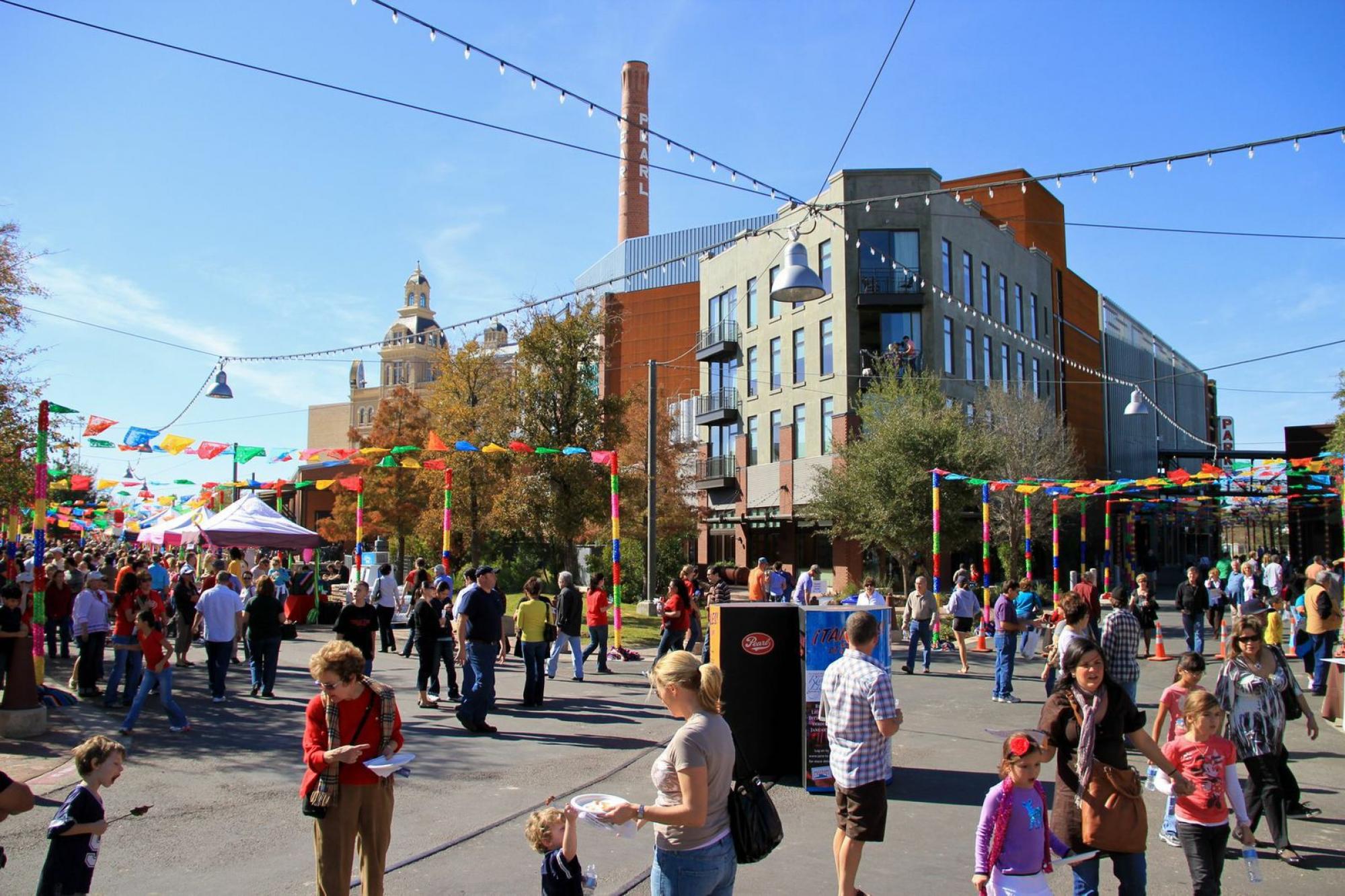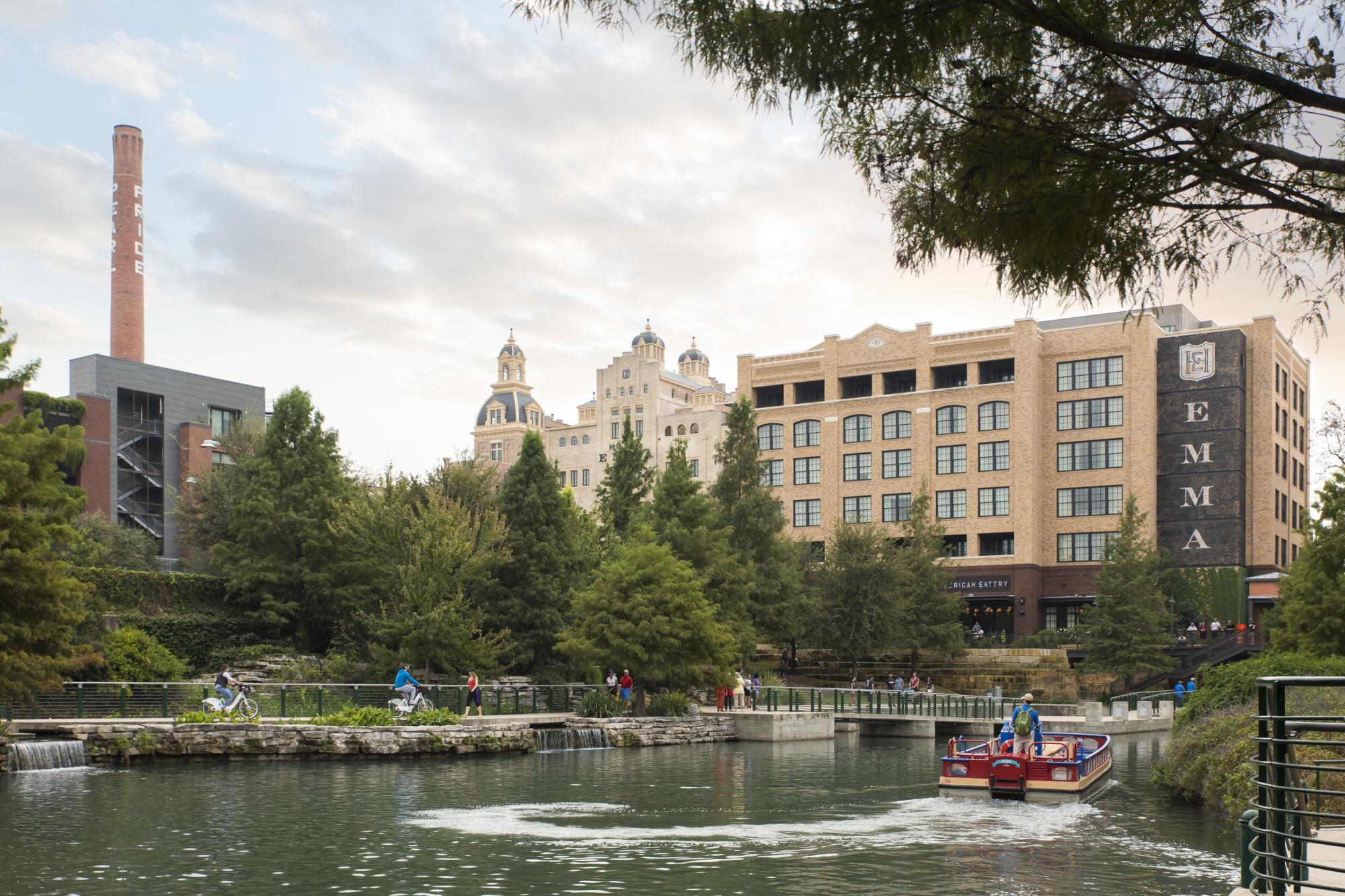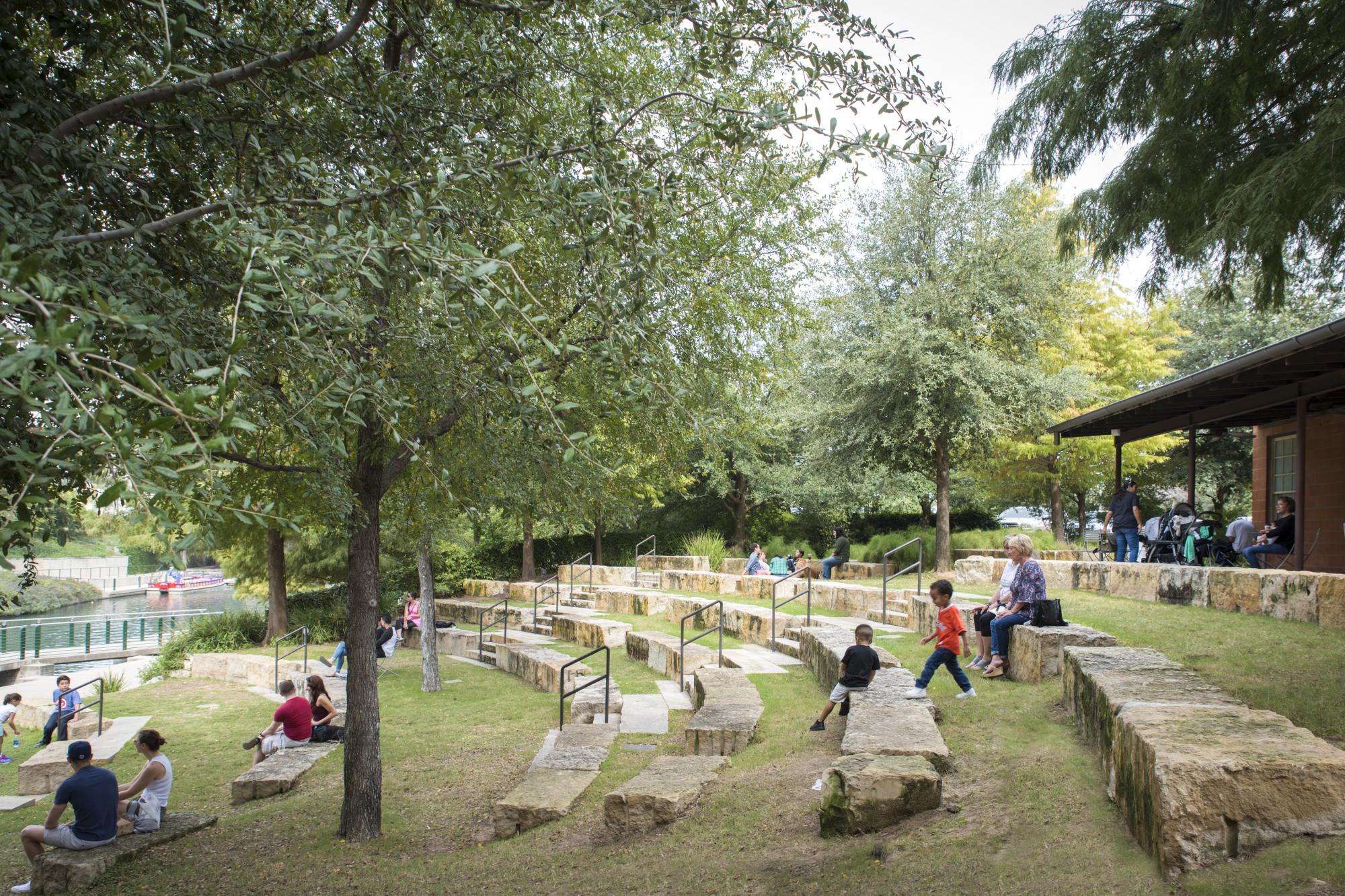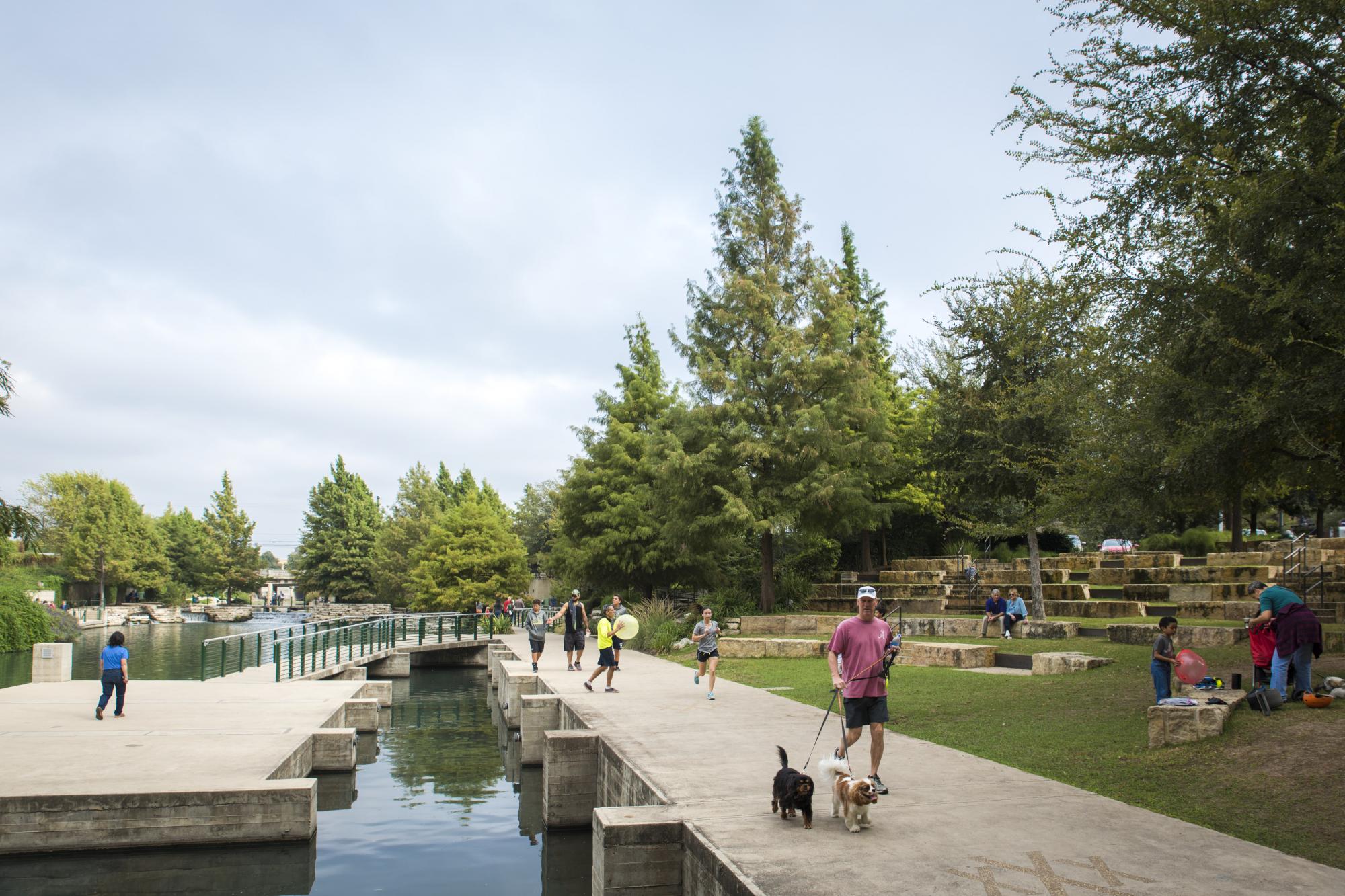 Pearl Brewery Redevelopment
A 2017-2018 Recipient of the ULI Global Award of Excellence, the Pearl Brewery Development is a transformational adaptive reuse of a 1900s brewery into a self-sufficient, mixed-use "village" that houses new residents, non-profits and local businesses while emphasizing community, conservation and local economic development.
Lake|Flato created a master, multi-phase development plan to repurpose existing buildings and transform the site into a vibrant development. Renovations express the building's industrial history by reusing beer storage tanks and replacing old garage doors with large, metal-framed windows. The 21-acre site features Hotel Emma, a 146-key boutique hotel built inside the original brew house and cellar buildings, 18 restaurants and bars occupying 109,400 square feet, an amphitheater overlooking the Riverwalk, 410,600 square feet of residential space, 121,500 square feet for commercial office use and 17,800 square feet of banquet space. The Pearl is also home to the 30,500-square-foot Culinary Institute of America, which includes an exclusive Latin Cuisines Kitchen with both indoor and outdoor cooking stations.
This visionary development created a dynamic, pedestrian-oriented urban district that reflects the unique character and culture of San Antonio while revitalizing this landmark destination.
Photography: Casey Dunn & Lara Swimmer
Read more about Pearl Brewery in the Case Study Brochure or watch the video Pearl Brewery: Creation of a District
This project is a really strong model for inserting something new into an otherwise derelict neighborhood of abandoned buildings and turning it into something that could revitalize the neighborhood.
Juror, AIA Committee on the Environment Top Ten Project Award
Pearl6.jpg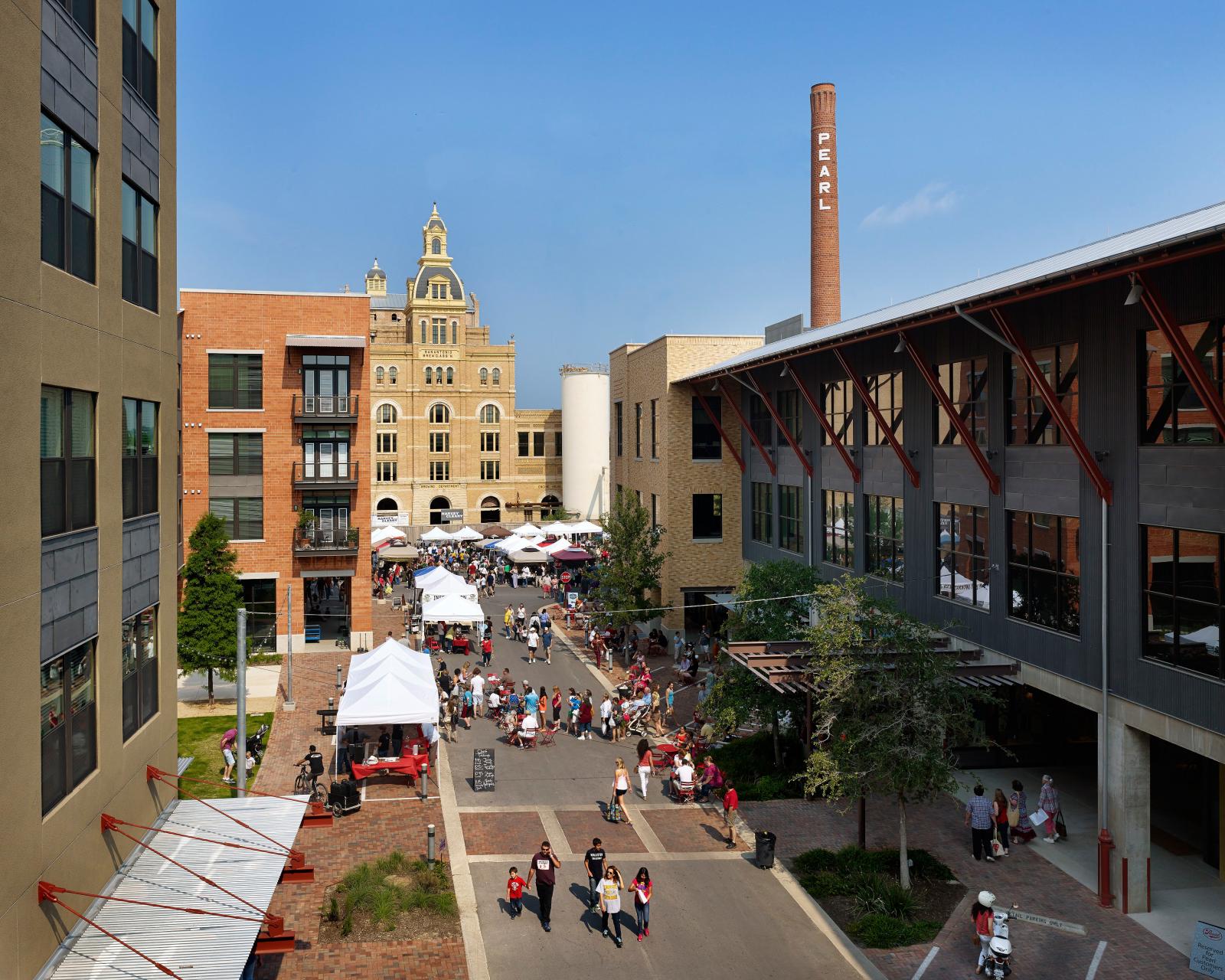 History-Vertical.jpg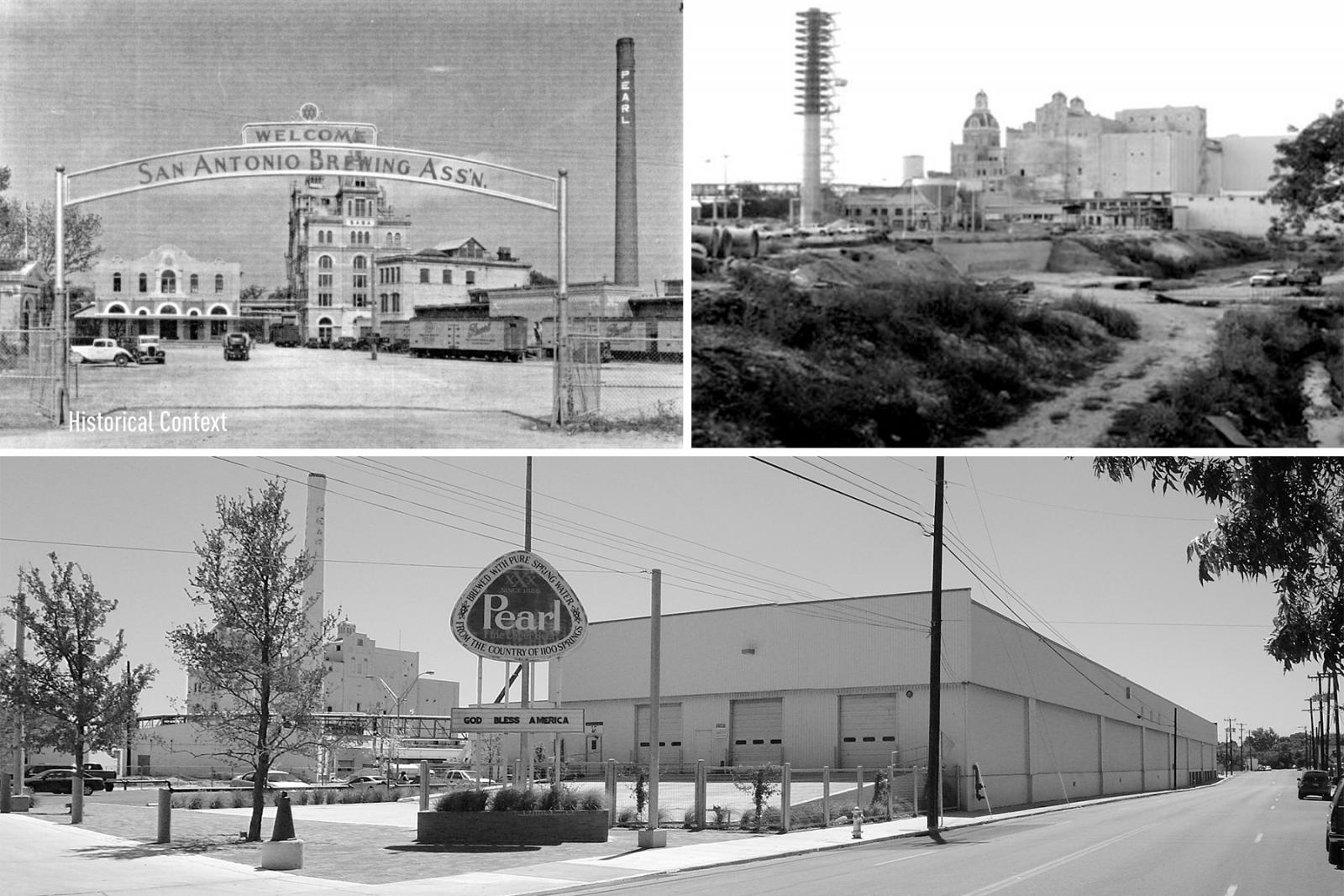 Pearl5.png
FullGoods_10.jpg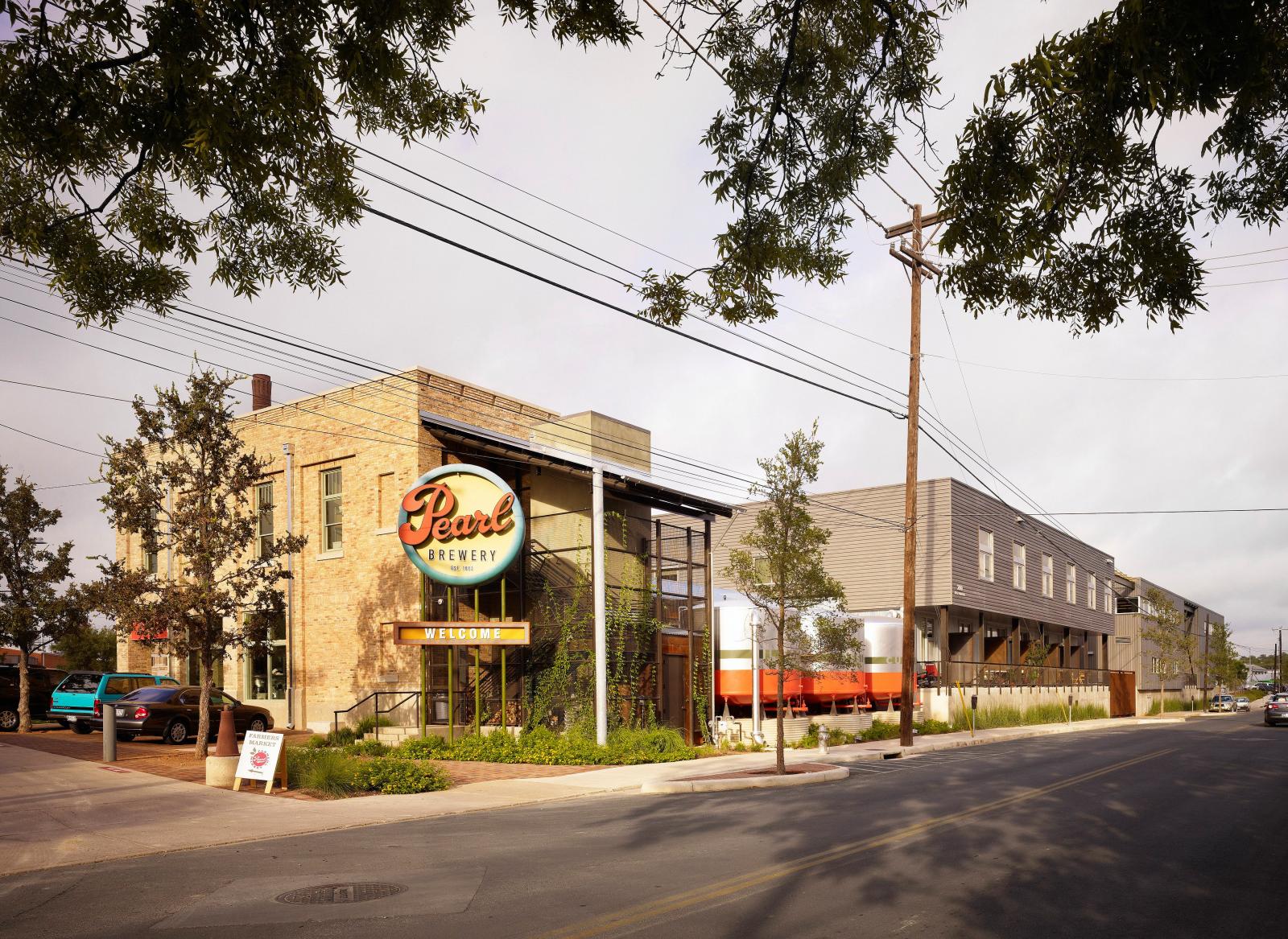 FullGoods_11.jpg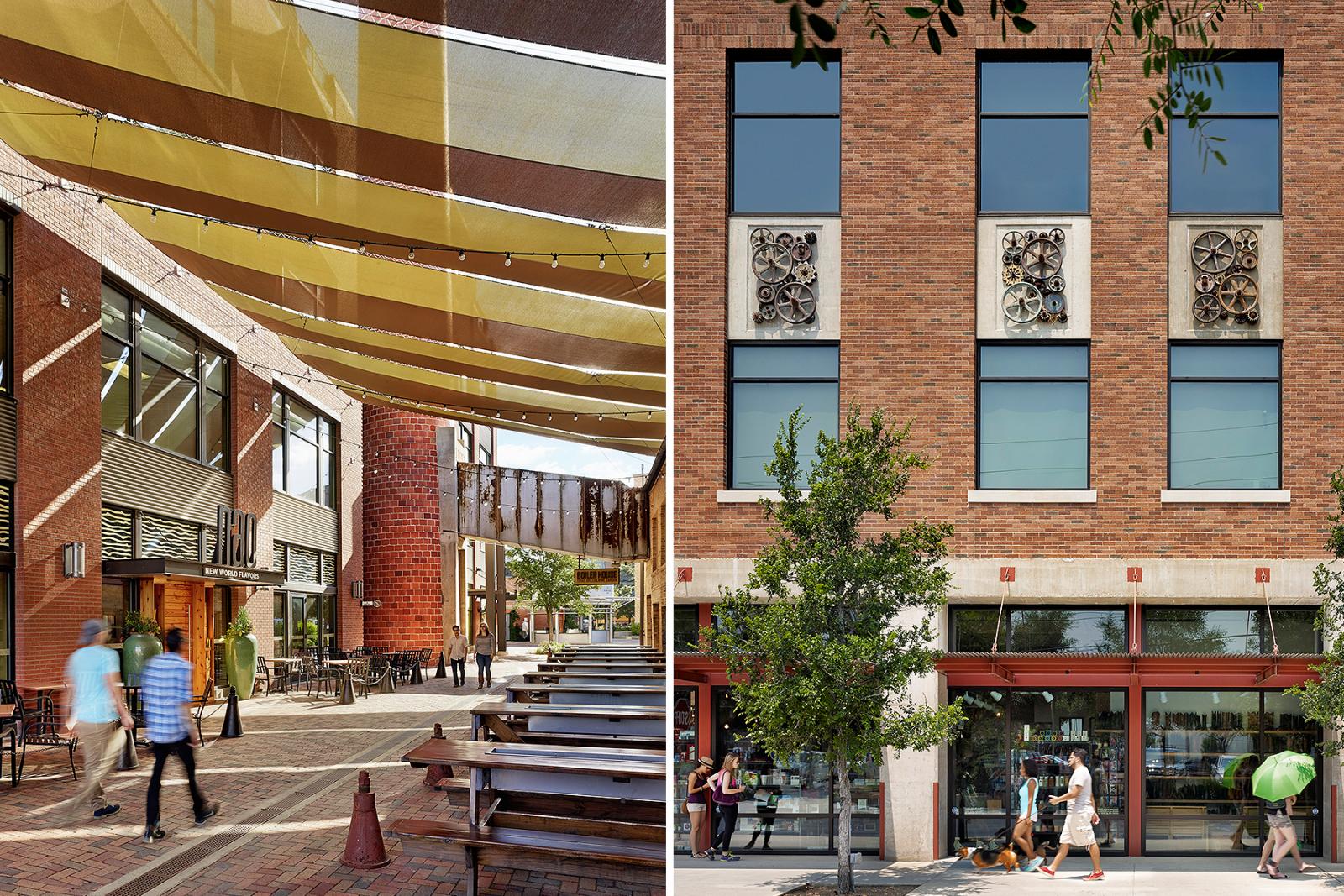 23013_N120_board.jpg
23013_N223_board.jpg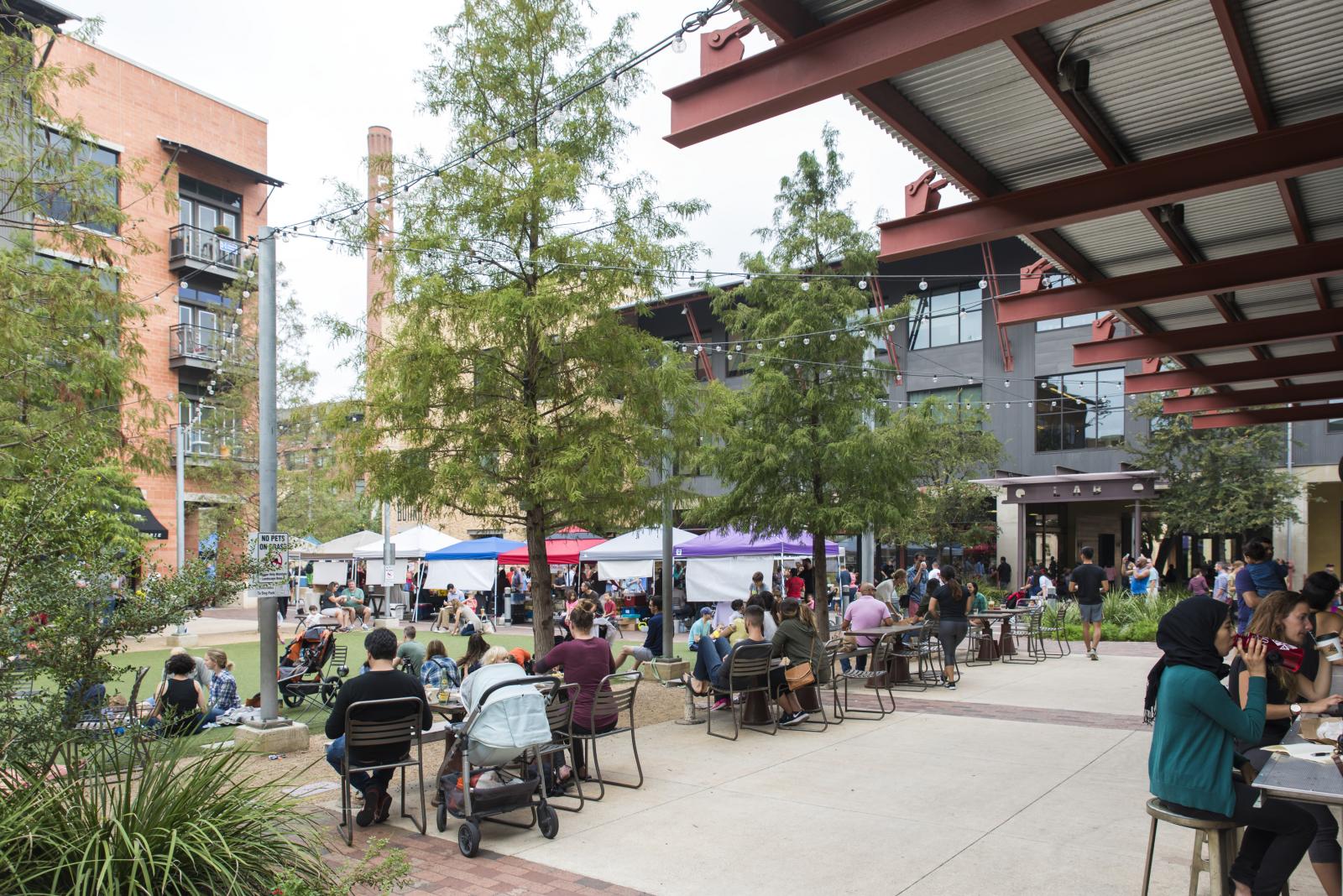 23013_N143_board.jpg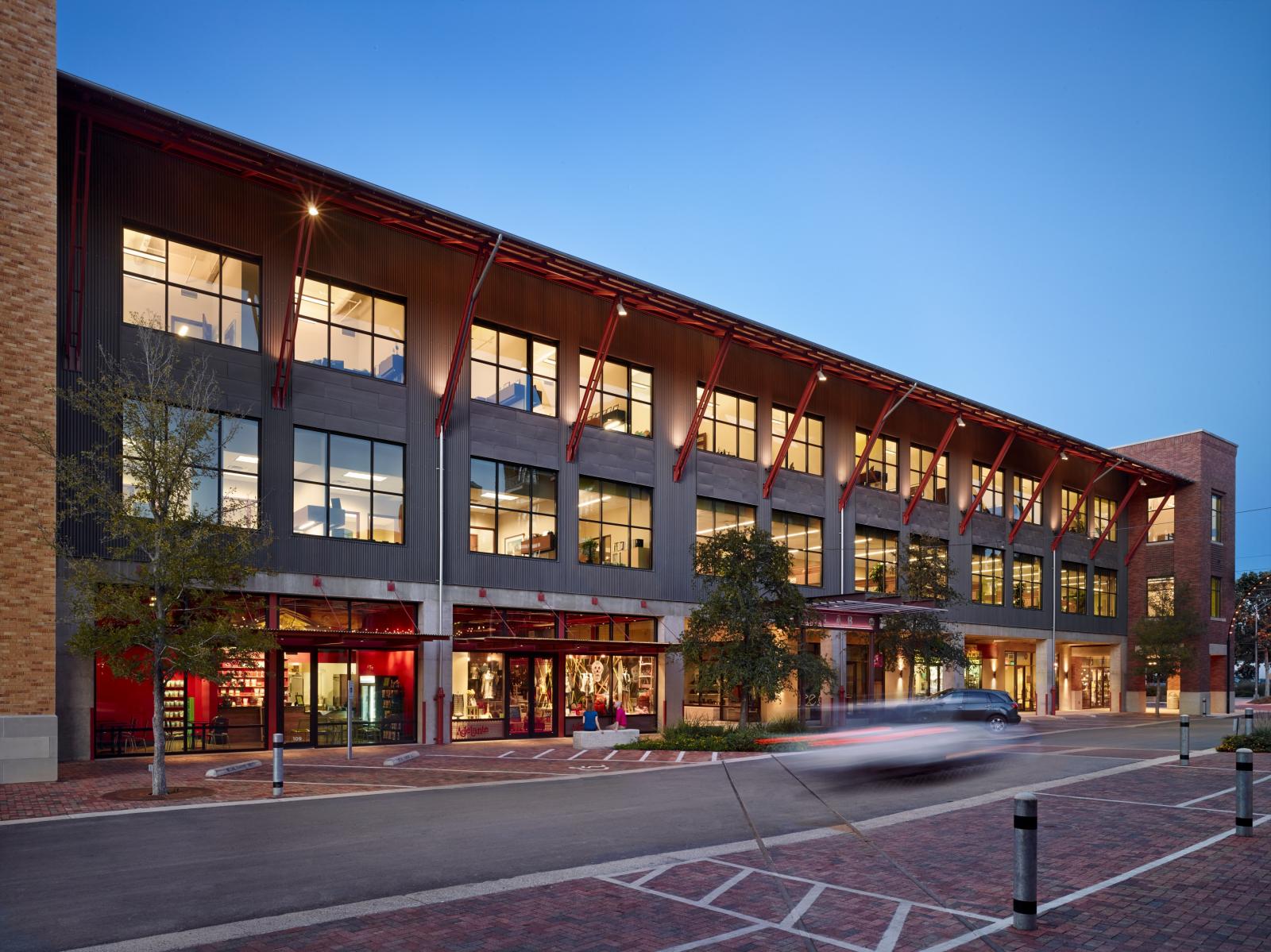 23013_N6_board.jpg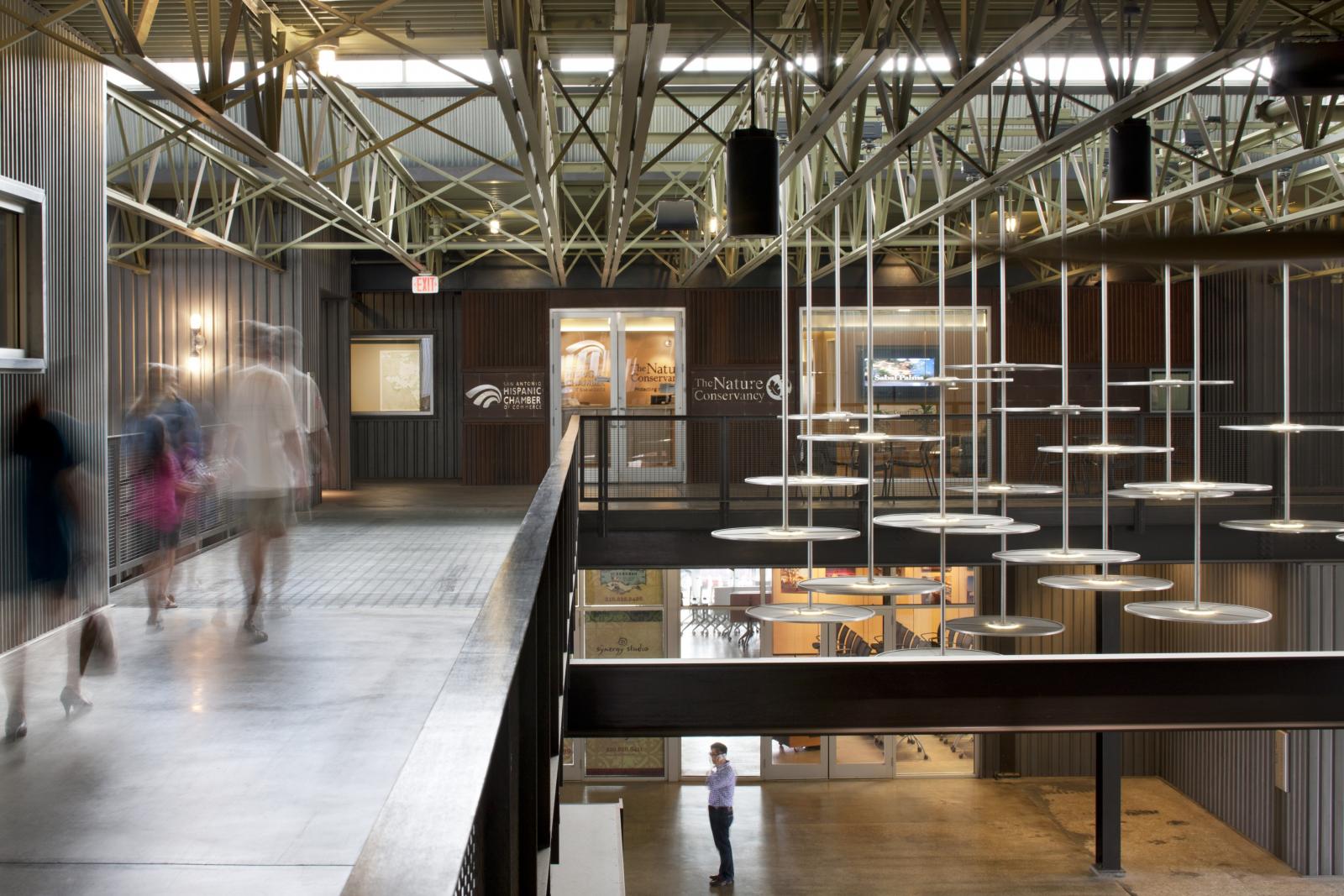 23013_N151_board.jpg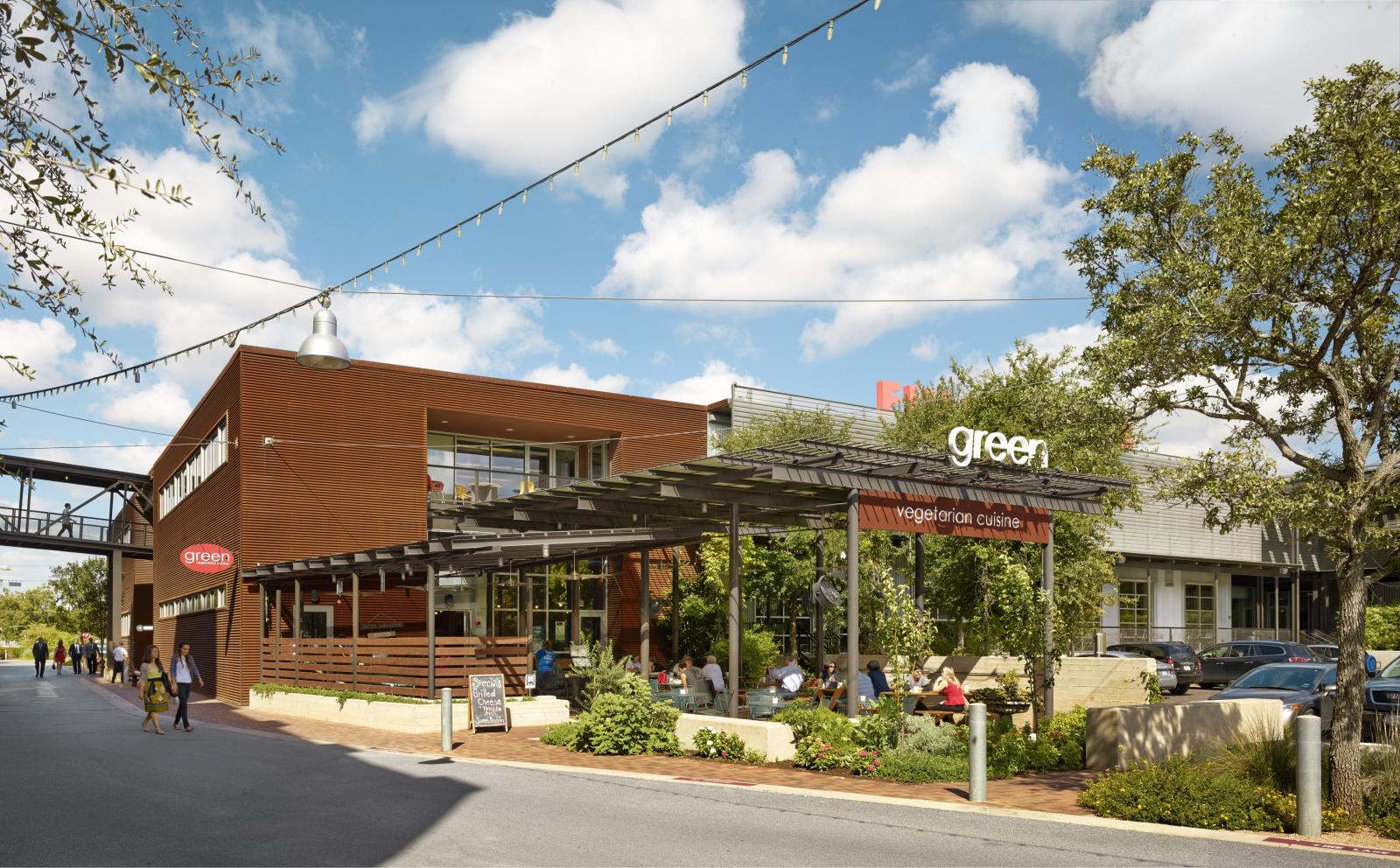 23013_N175_board.jpg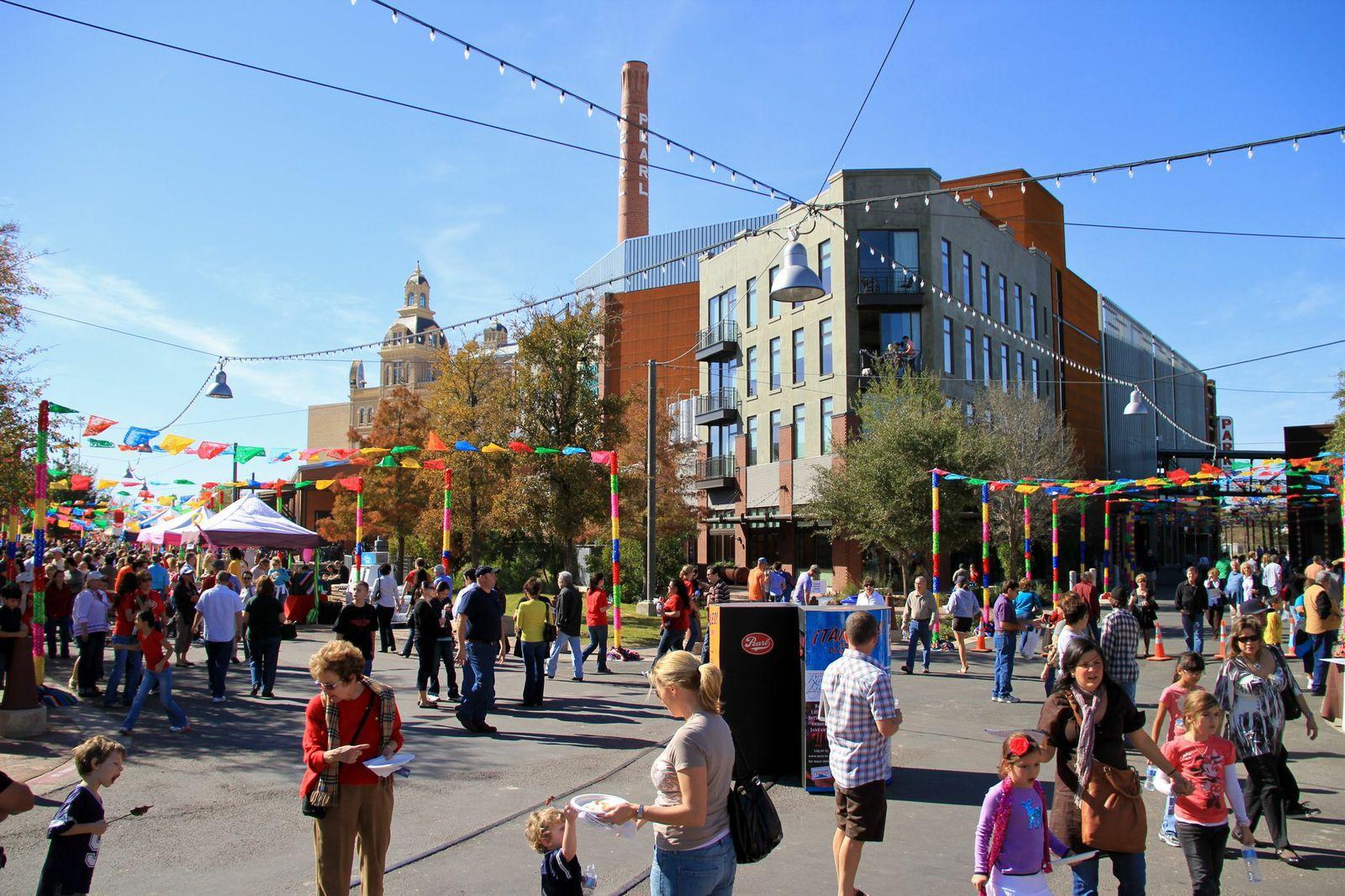 23013_N213_board.jpg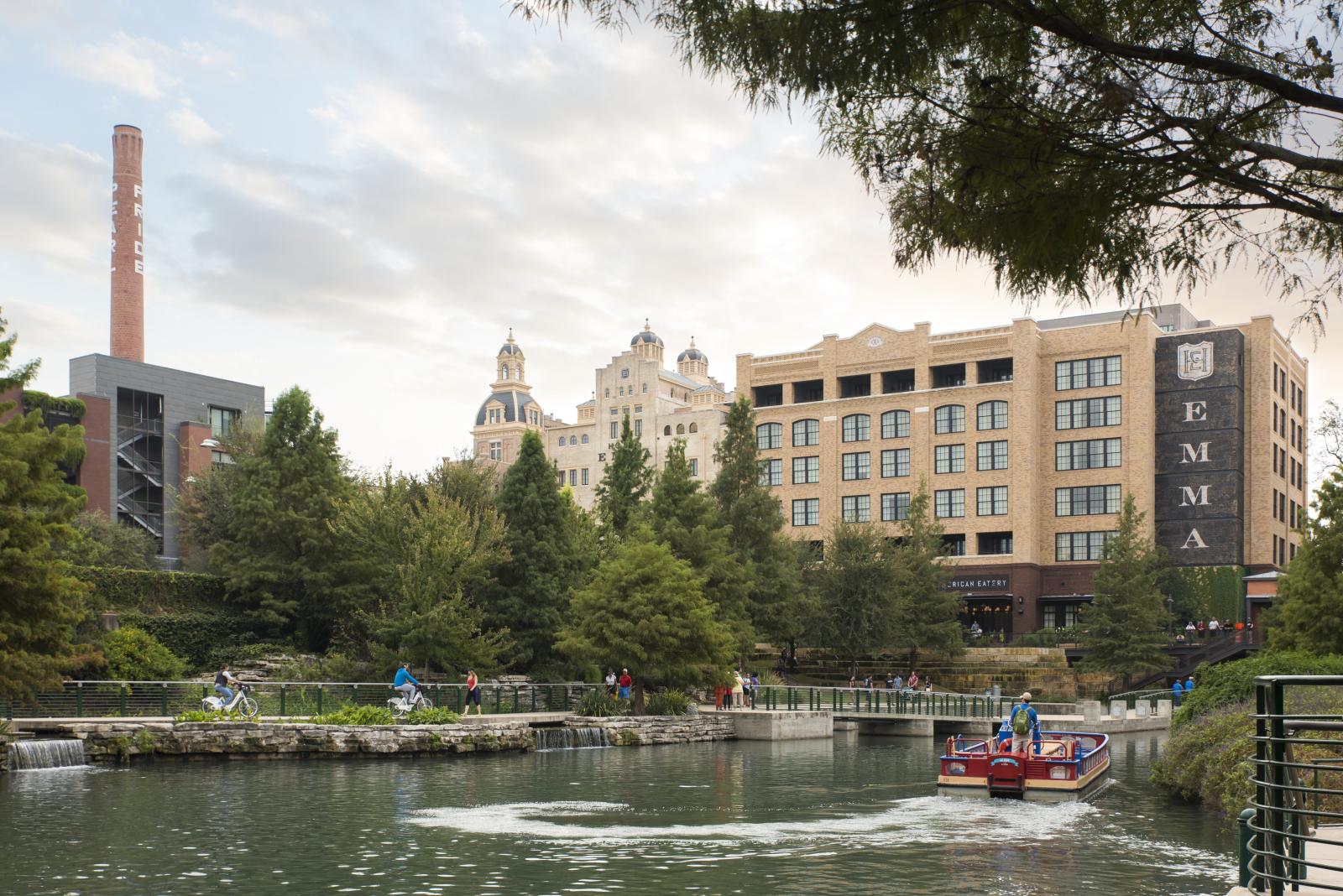 23013_N212_board.jpg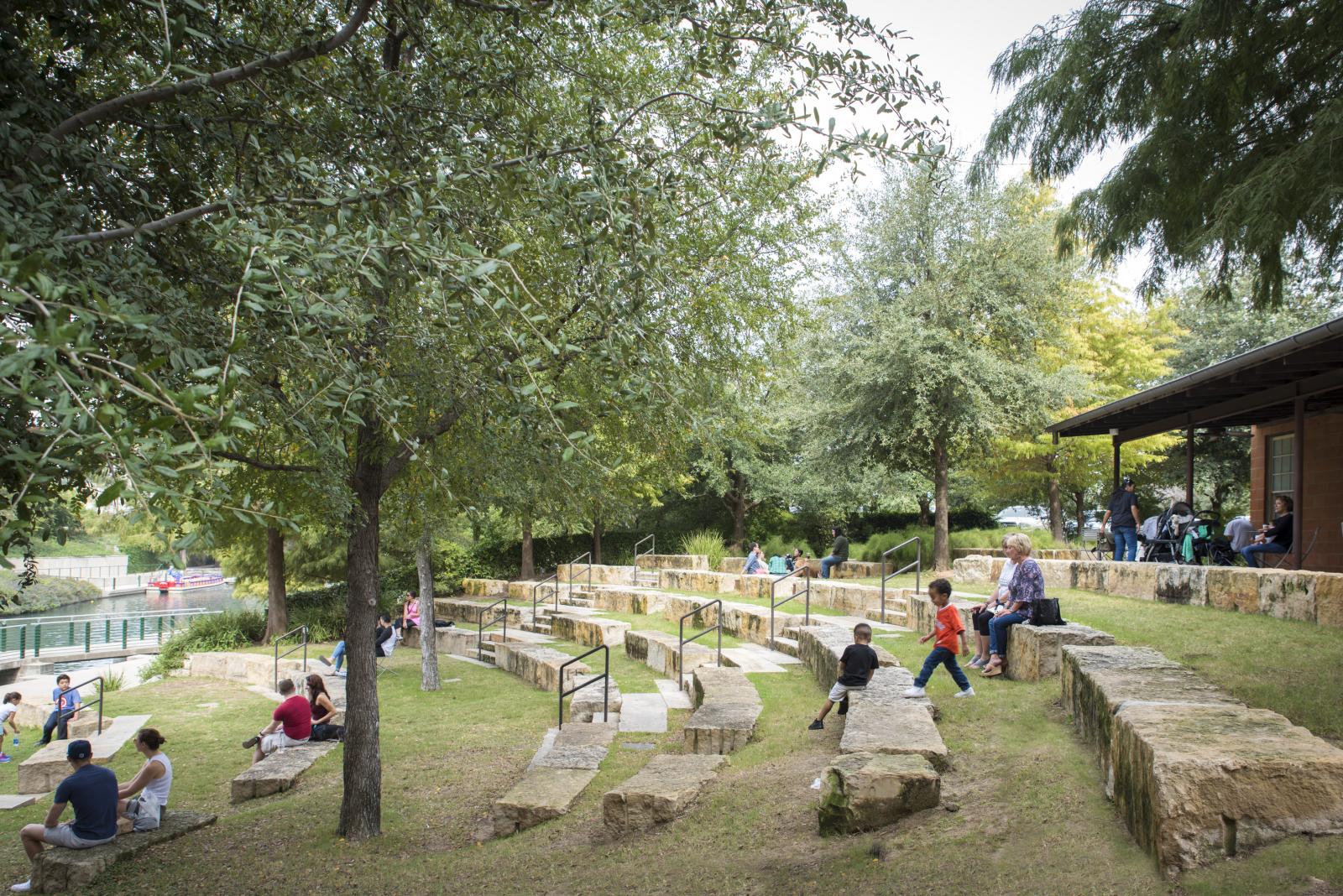 23013_N209_board.jpg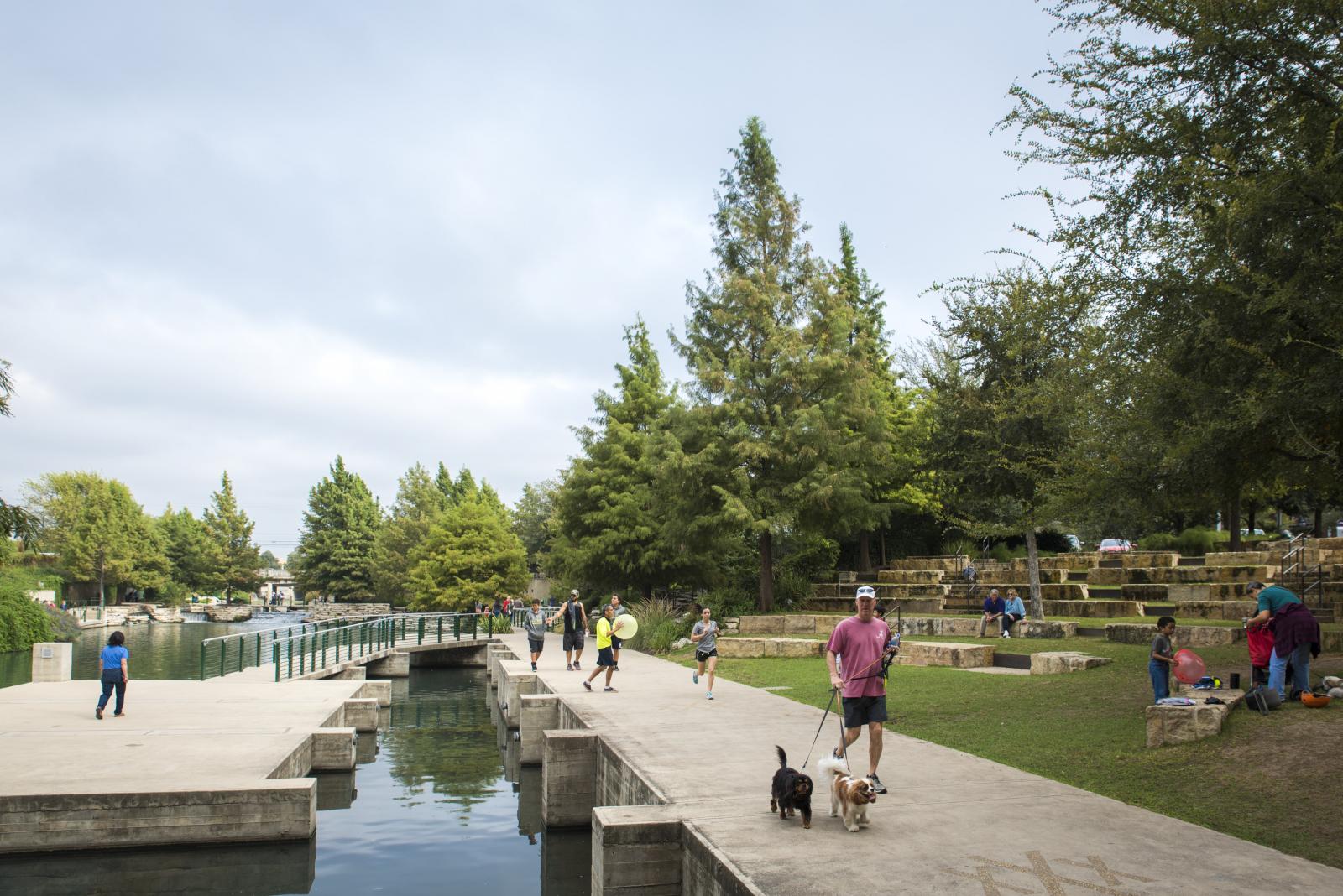 Awards
Urban Land Institute Global Award for Excellence
AIA National Honor Award for Regional & Urban Design
EcoStructure Evergreen Award
Texas Society of Architects Design Award
AIA San Antonio Design Award
Publications
2013 - Architectural Record (Jul)
2012 - Wired (Apr)