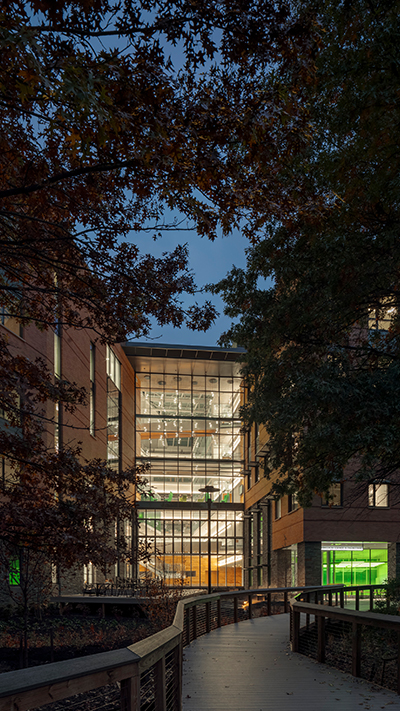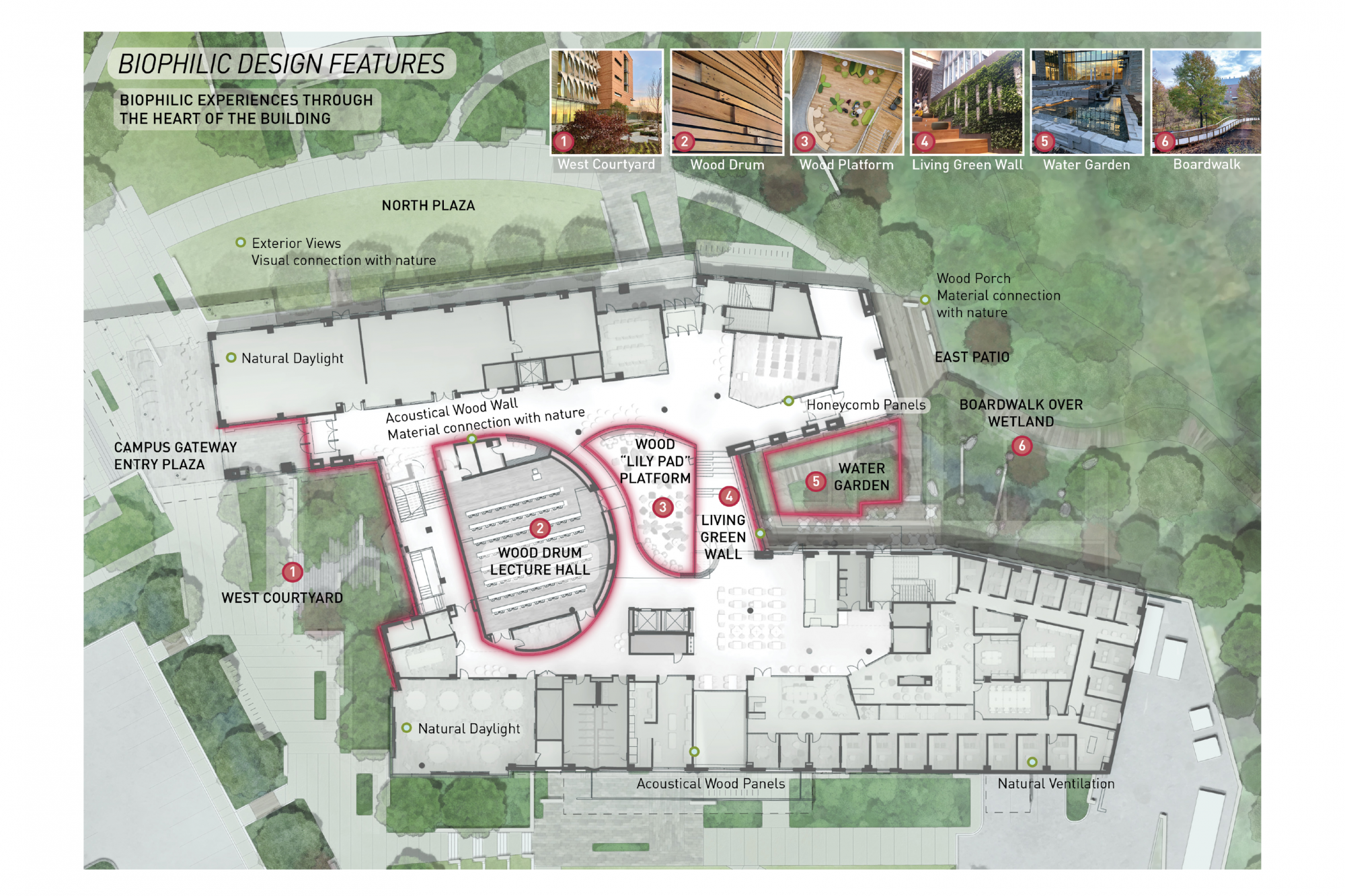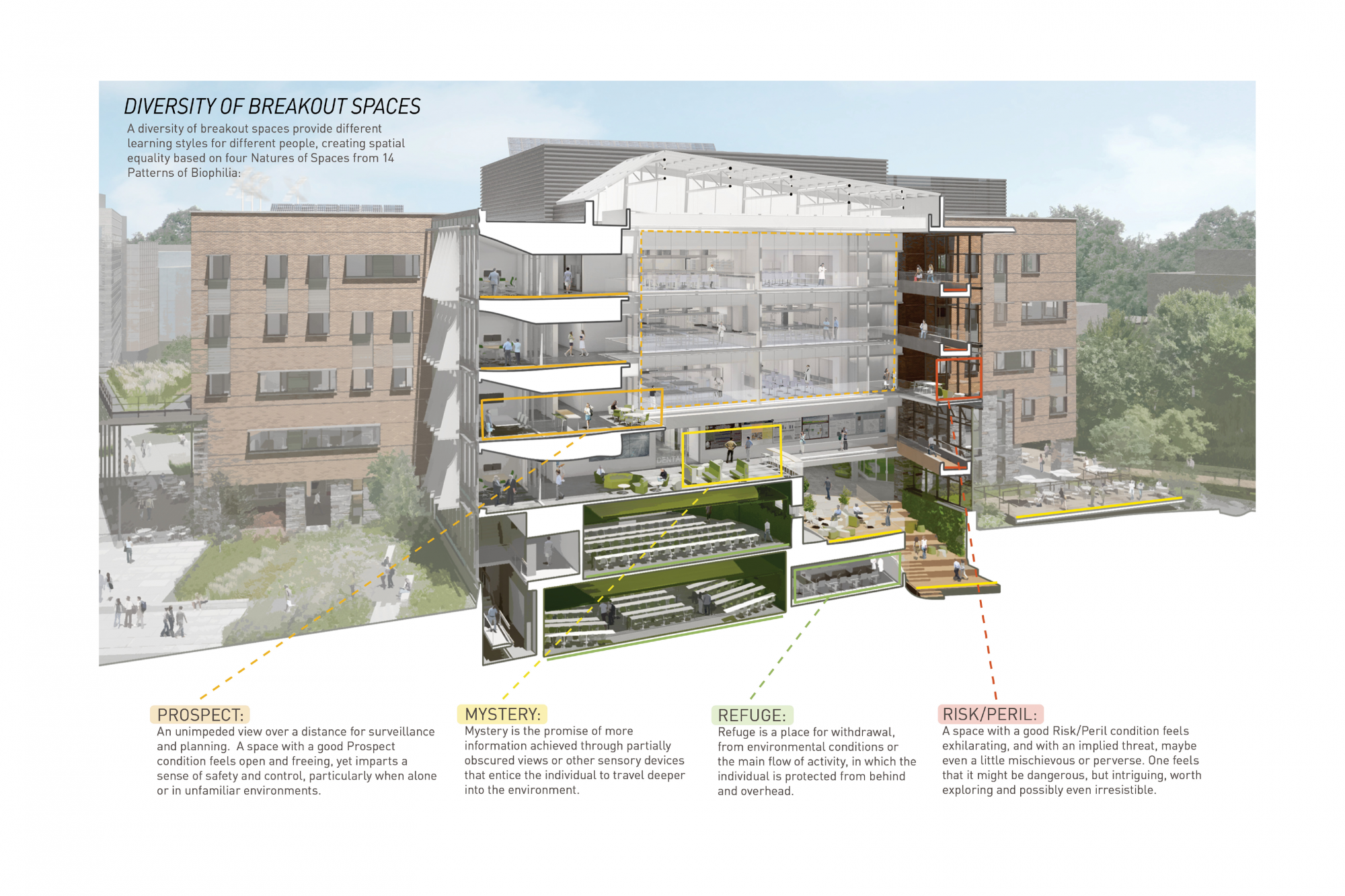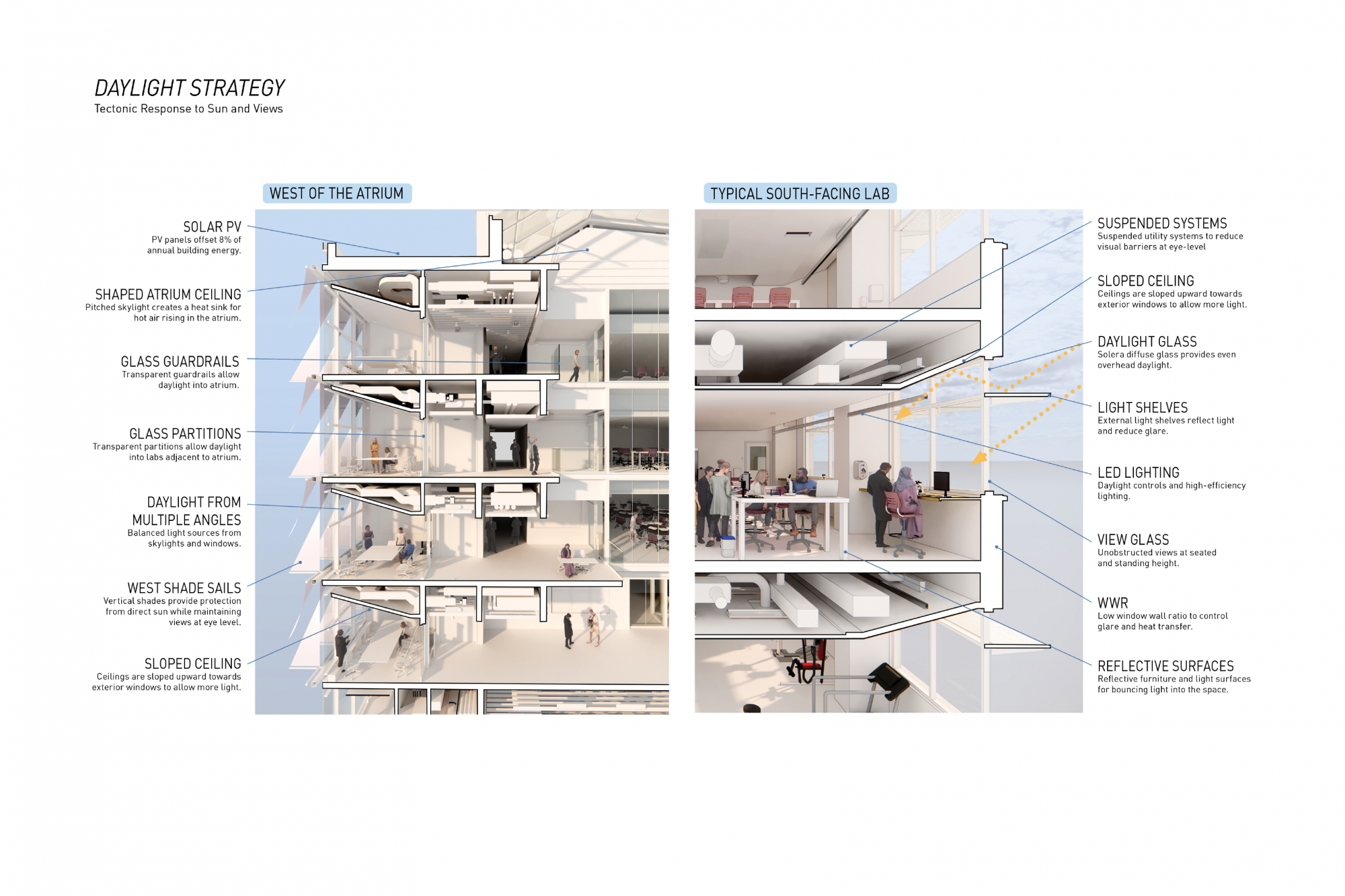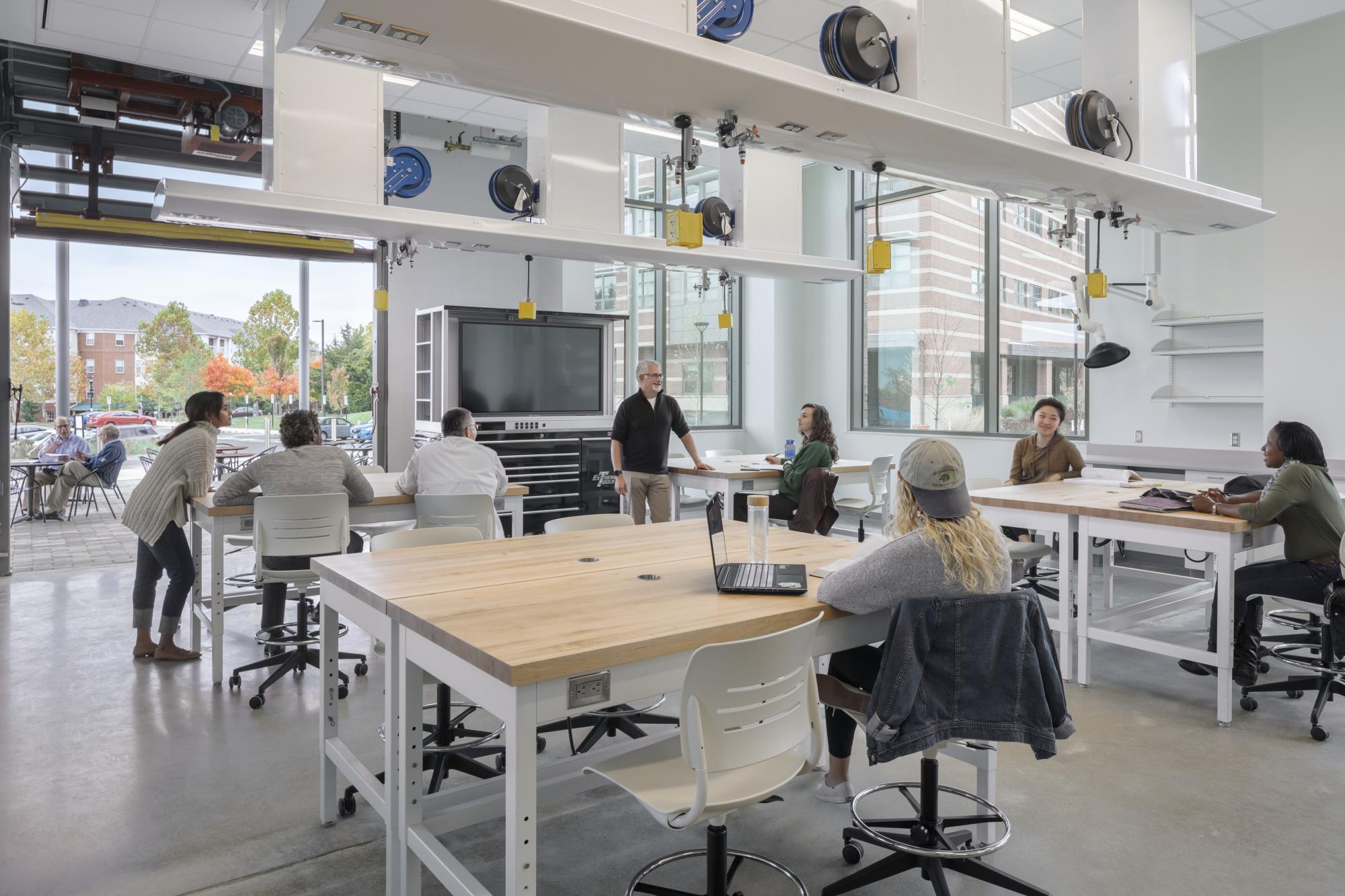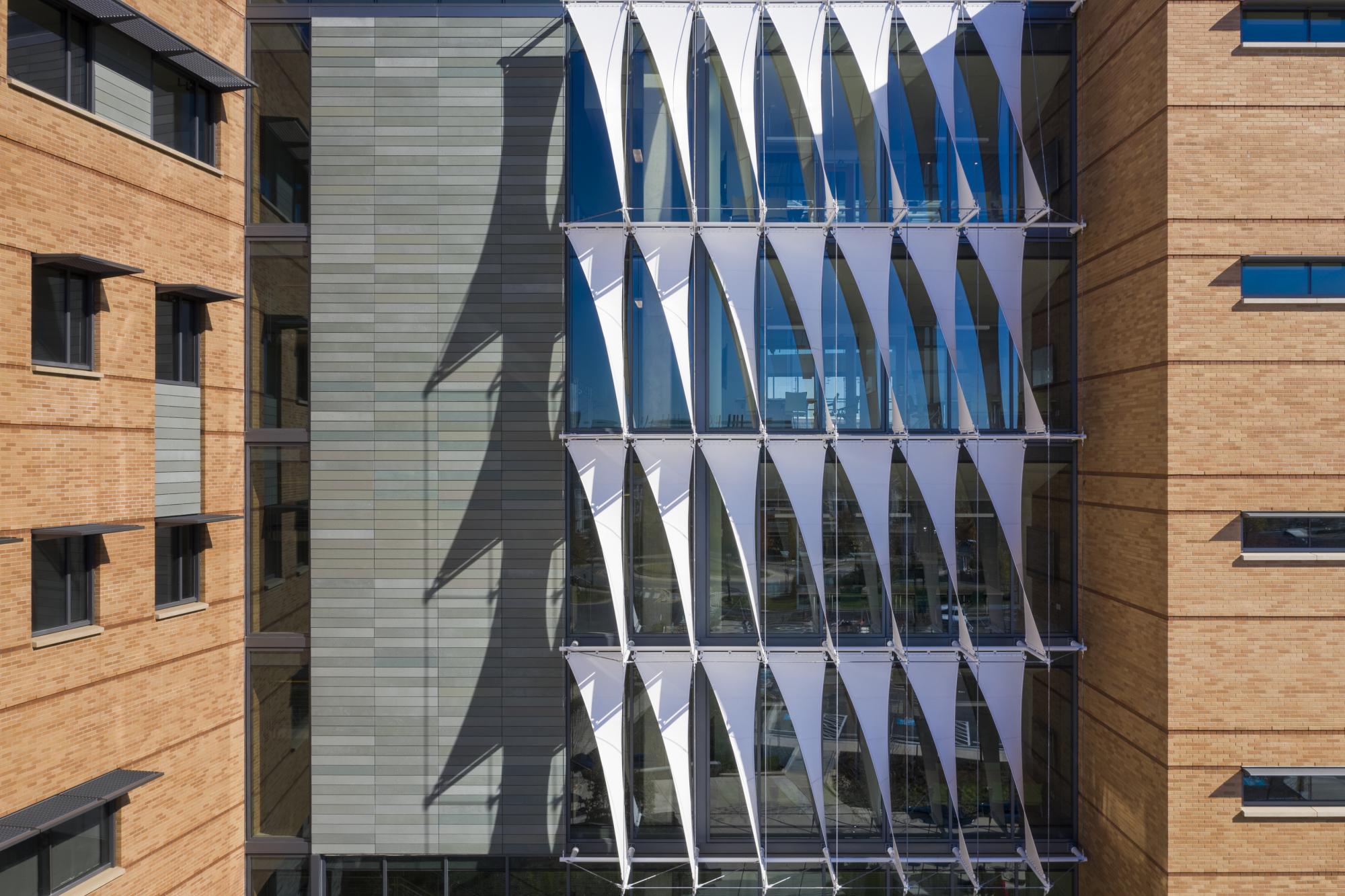 Higher Education
Universities at Shady Grove Biomedical Sciences & Engineering Education Facility
of
Universities at Shady Grove Biomedical Sciences & Engineering Education Facility
This high-performance building showcases cross-disciplinary learning and research environments supported by spaces for informal learning and collaboration. The central atrium puts science and education on display, and is a campus living room where peers can gather and collaborate in a wide range of settings and scales. Designed to enhance collaborative efforts of three sister institutions, the Universities of Maryland in College Park, Baltimore, and Baltimore County will share the facility with the common goals of advanced education, collaboration, and curricular innovation, especially in the fields of Science, Technology, Engineering, Mathematics, and Medical Sciences (STEMM).
The building will provide space for general instruction with a focus on science, engineering and health. Over 30,000 SF of innovation labs and maker spaces celebrating entrepreneurship and ideation occupy the ground floors where they engage the adjacent landscape and activate the interior experience. A central atrium is surrounded by breakout spaces of varying scales, exposures and furniture types to support an ecosystem of academic cross-pollination. Instrumentation labs are showcased along the northern wall of the atrium where they harvest daylight and solidify the programmatic identity of the building. Office suites for industry partners, administration and student support work in tandem to nurture a student-centric environment. Biophilic strategies drove design, resulting in a delicate environmental footprint that enhances human health and productivity through access to daylight and exterior views while embracing the adjacent wetland as a signature amenity. BSE is LEED Platinum Certified with a focus on 60%+ overall energy reduction. 
13050_P_N29_board.jpg
atium.jpg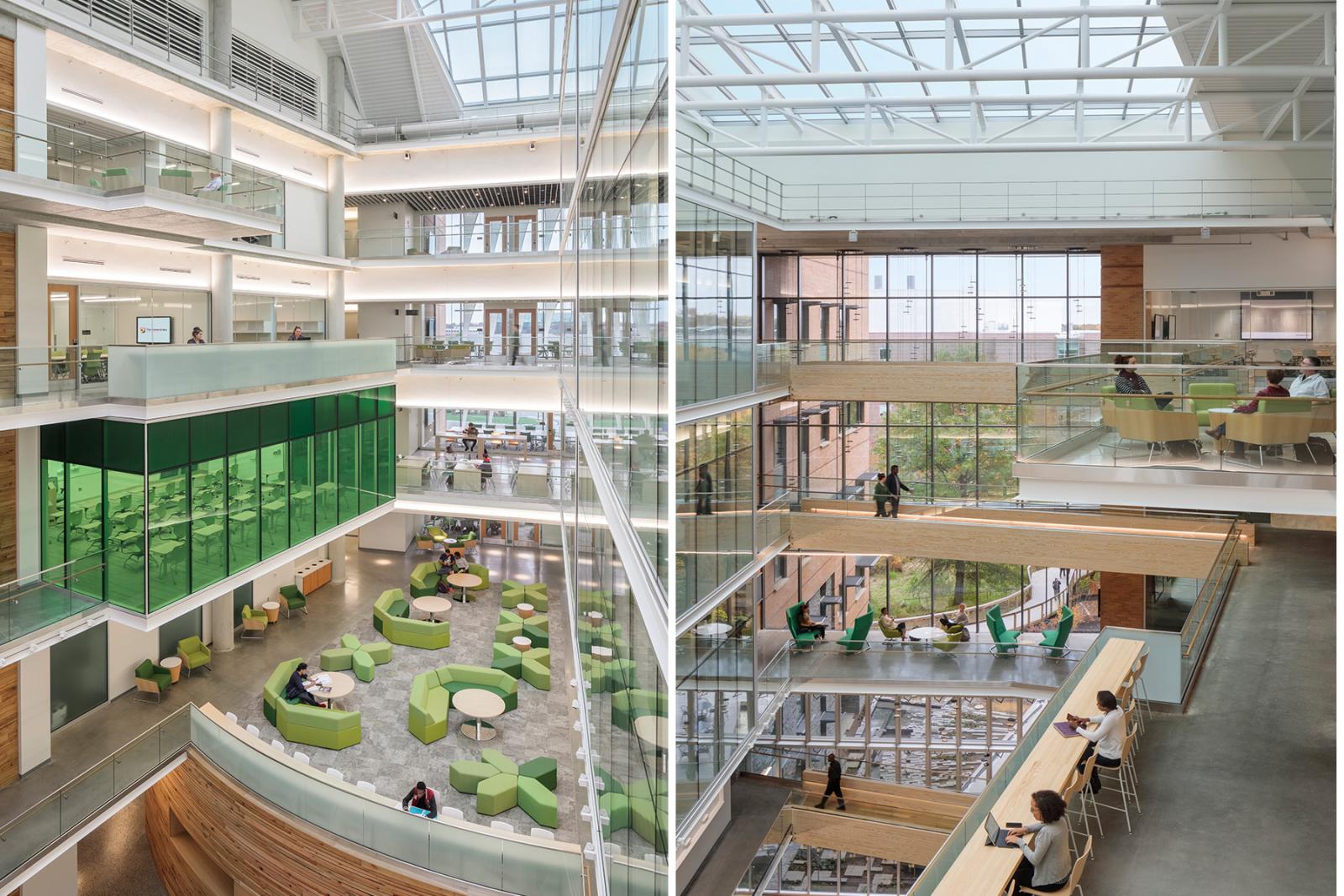 biophilia.png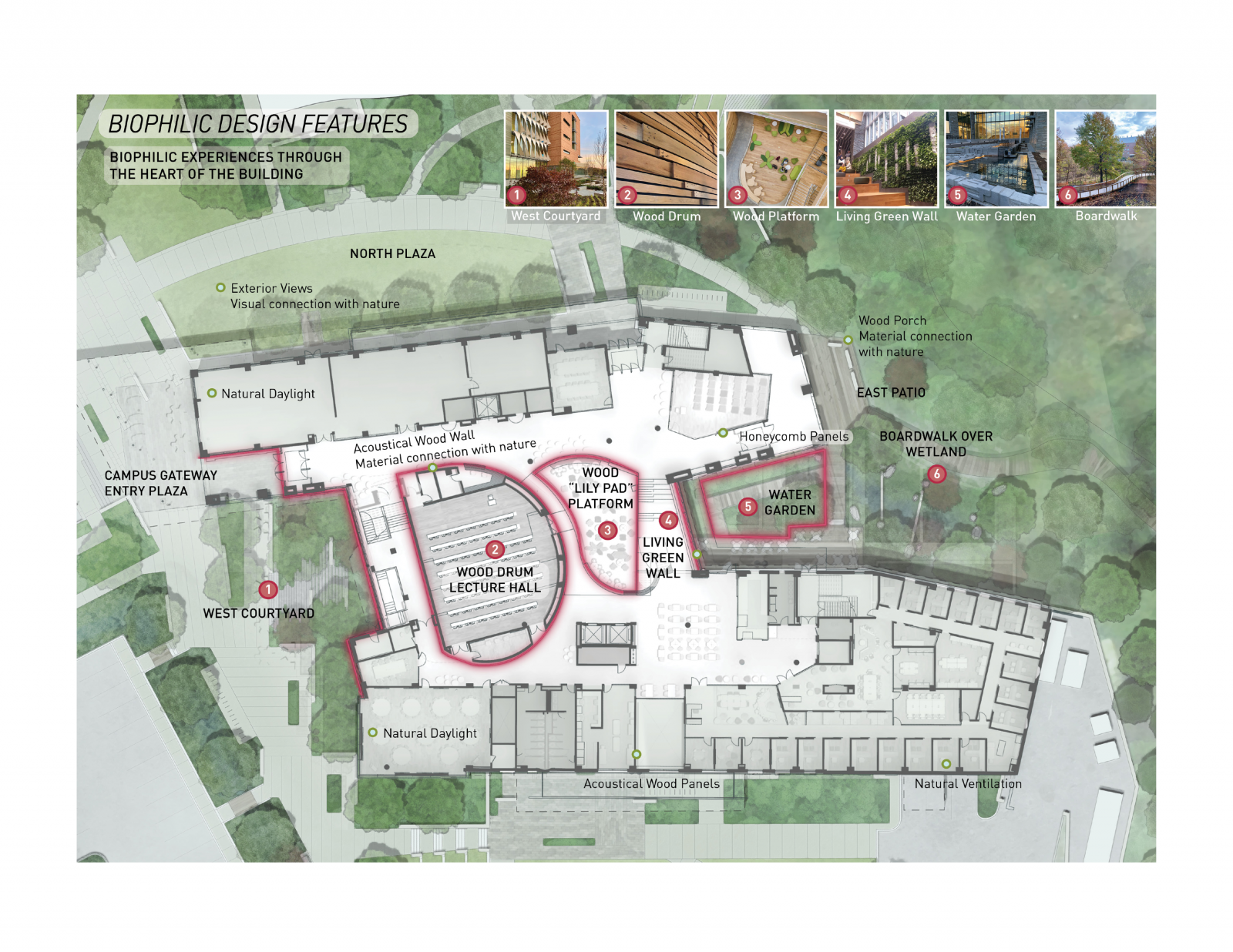 water.png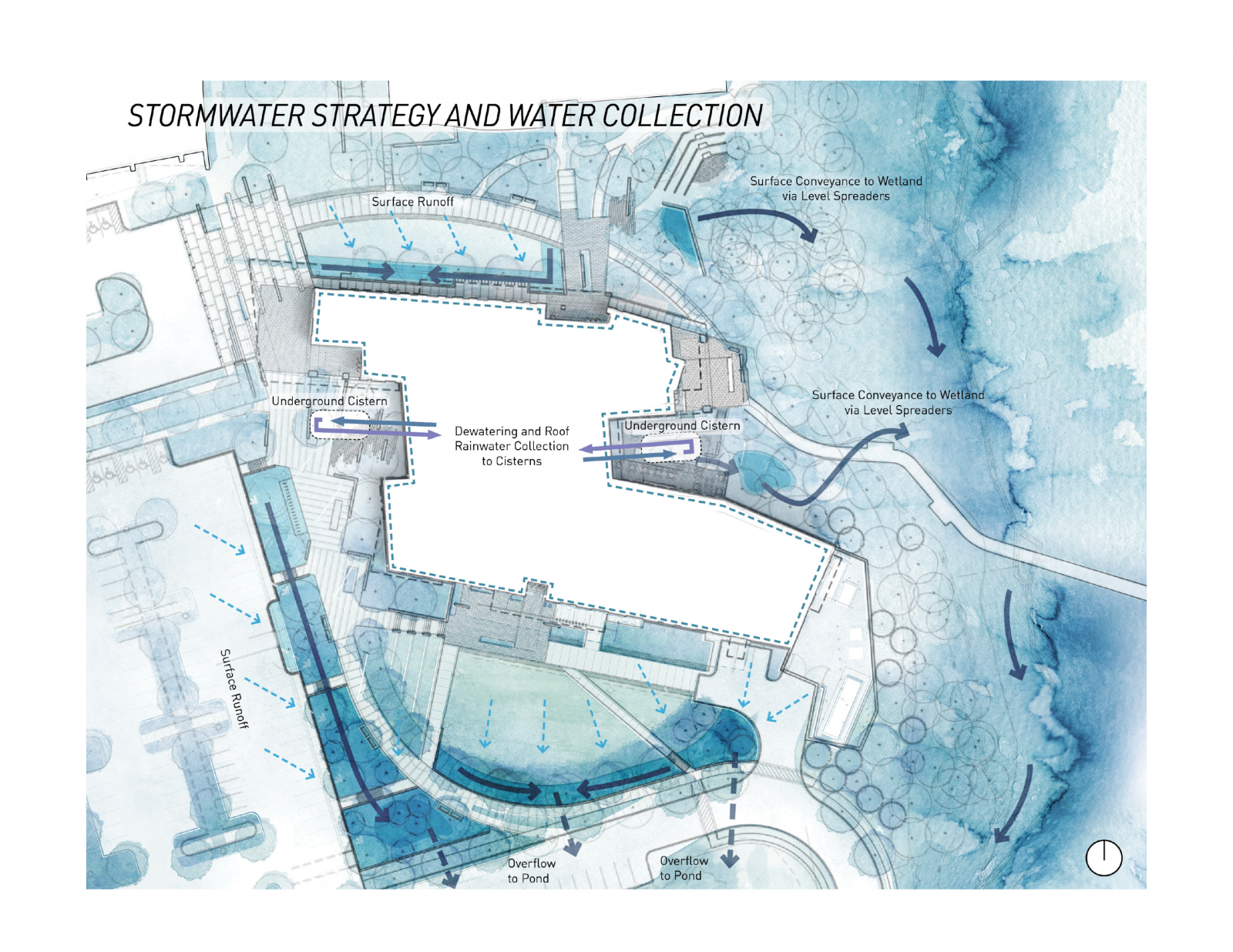 breakout.png
daylight.png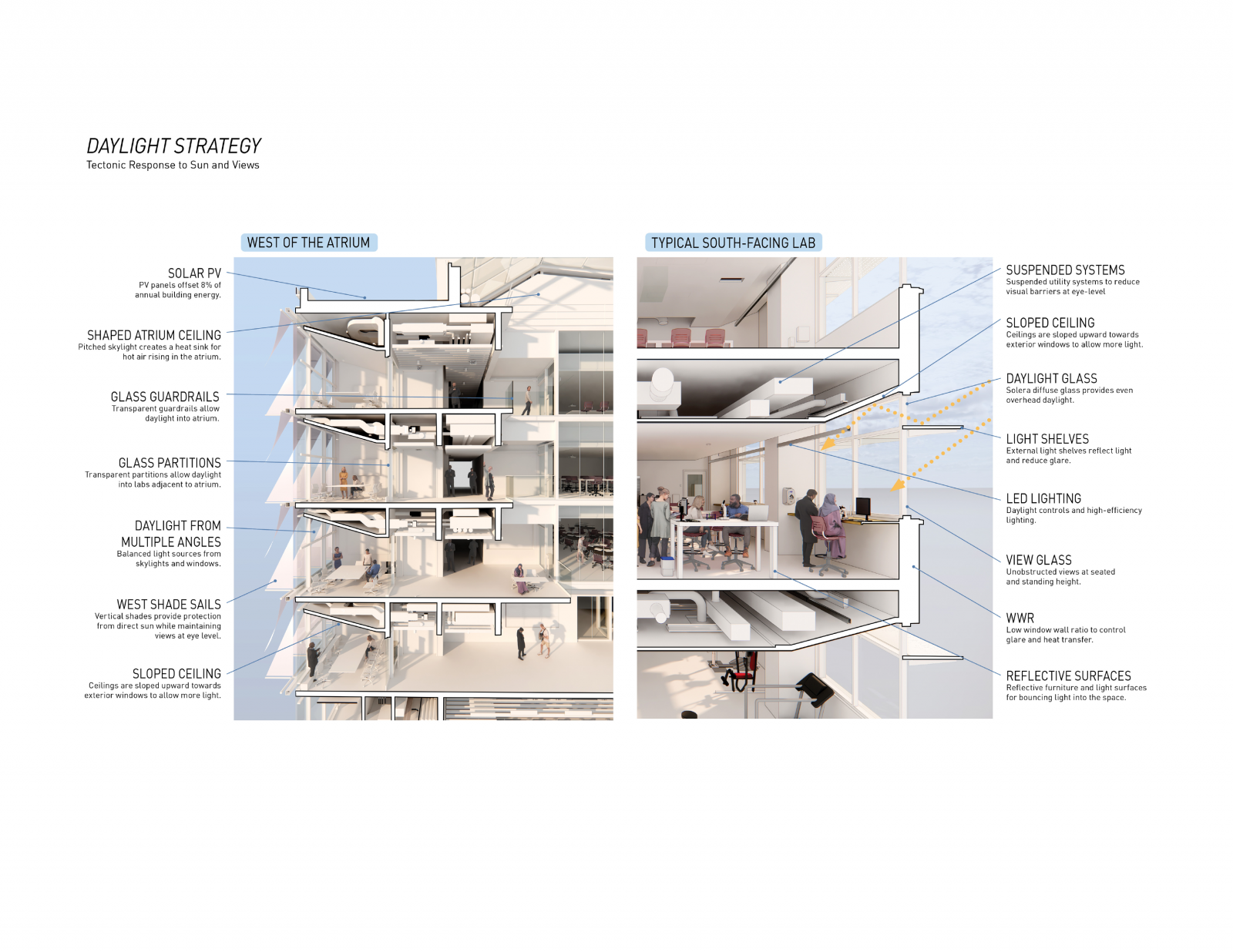 13050_P_N25_board.jpg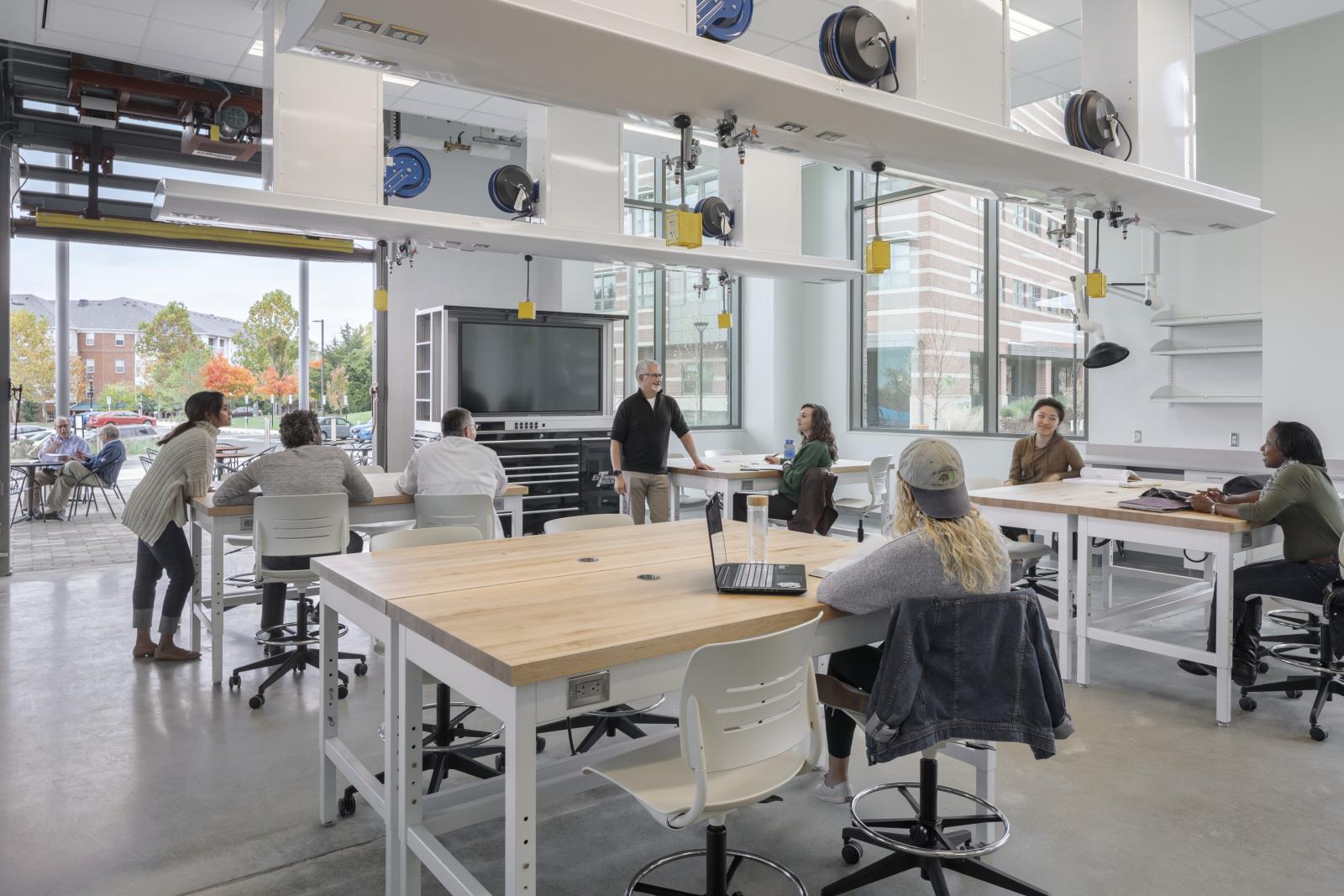 13050_P_N4_board.jpg
13050_P_N63_board.jpg
2up.jpg
13050_P_N15_board.jpg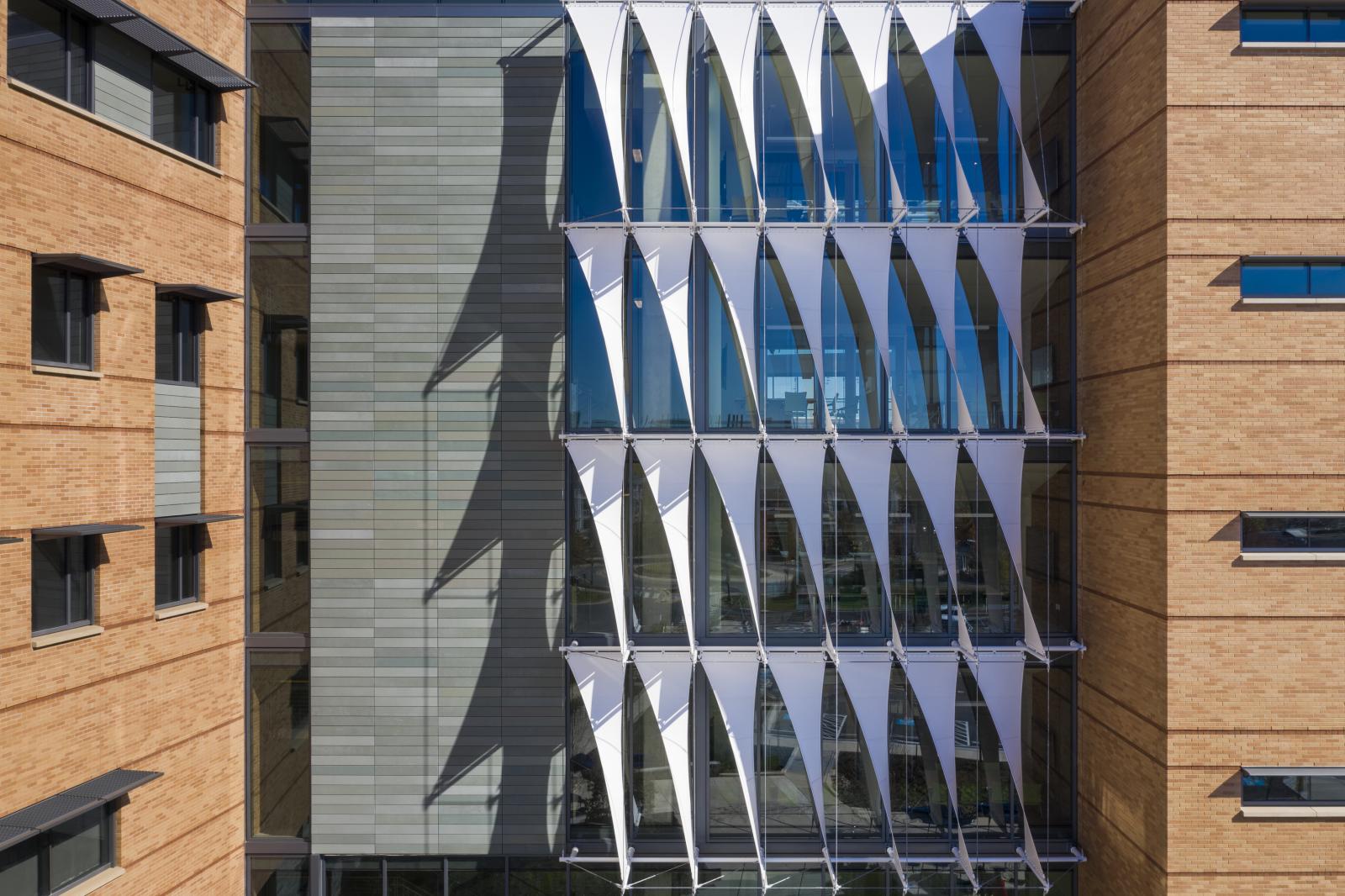 Project Size
Conditioned: 220,000 sq. ft.
Architect of Record: Cooper Carry
General Contractor: Gilbane
Structural Engineer: Cagley & Associates
Civil Engineer: Site Resources, Inc
Interior Design: NIKA Architects
Landscape Architect: Mahan Rykiel Associates
Photographer: Brad Feinknopf