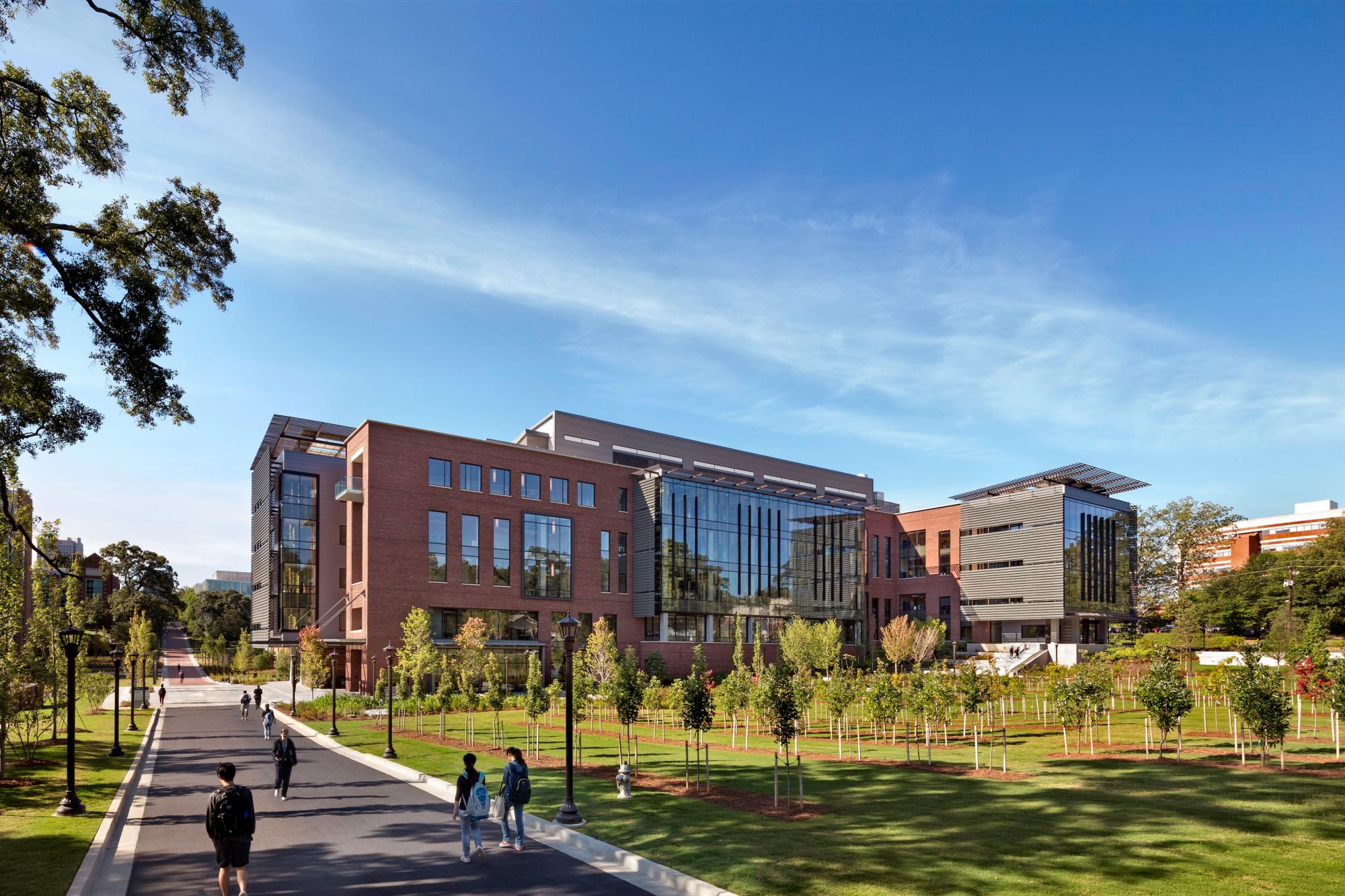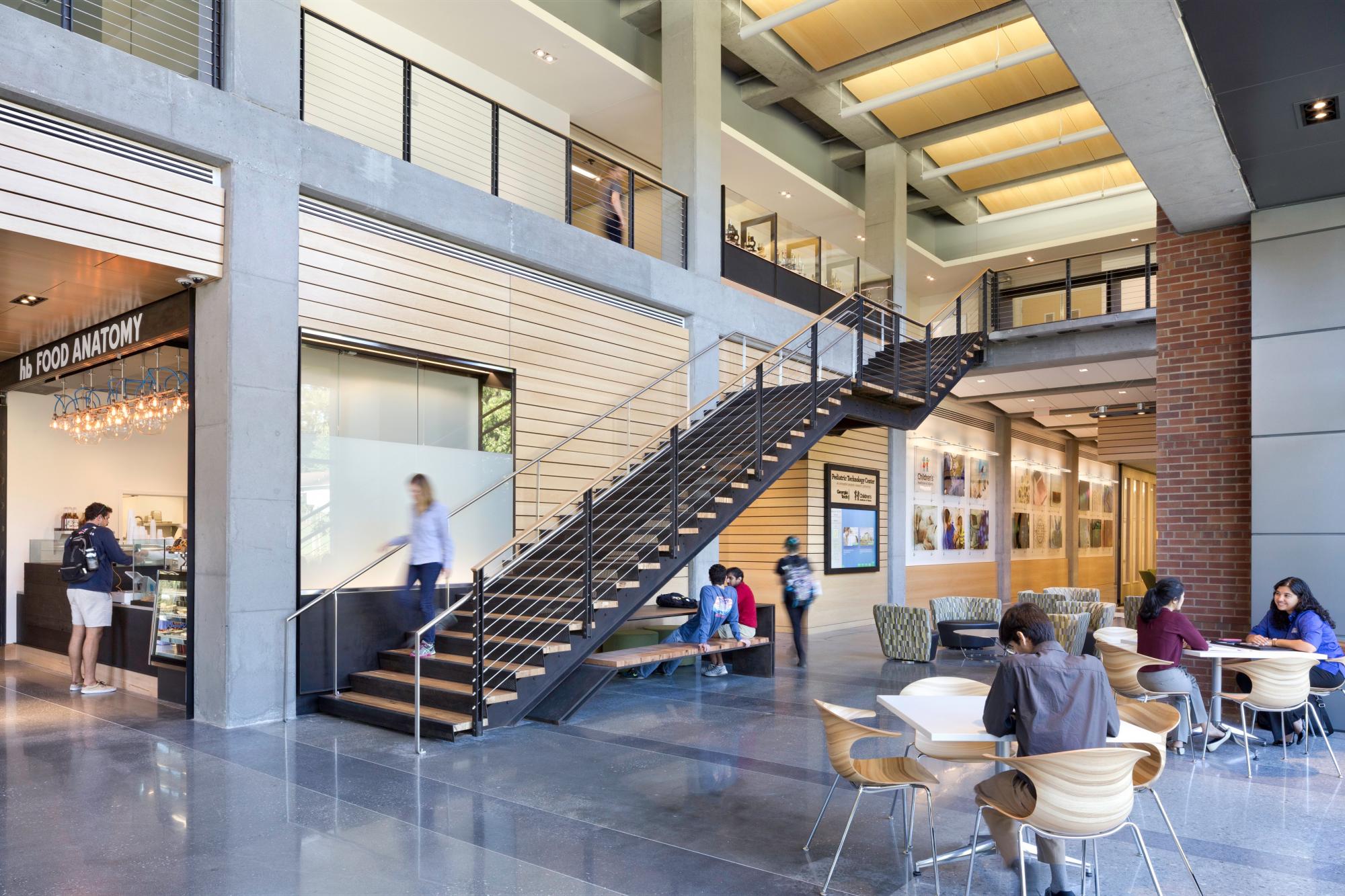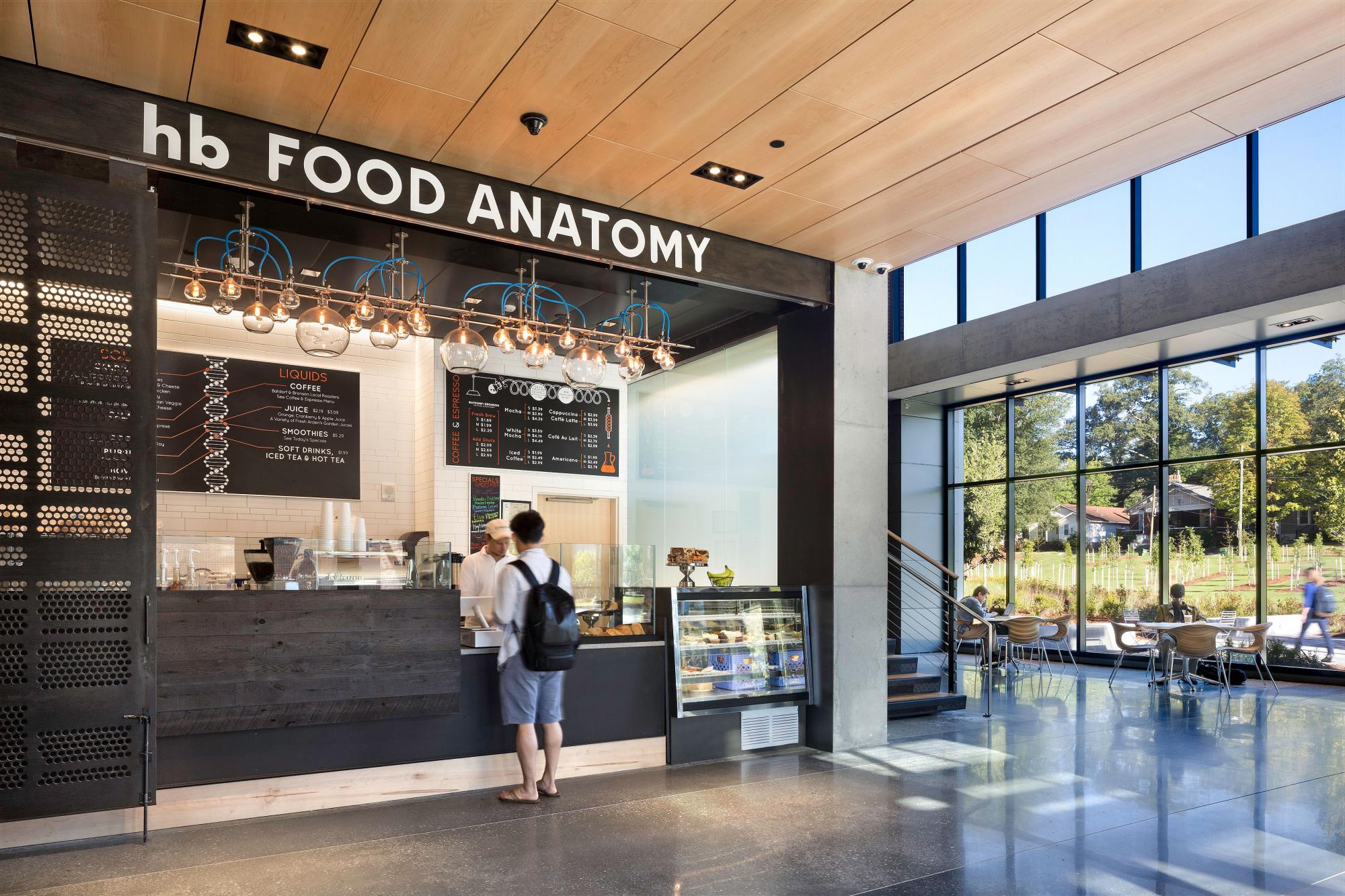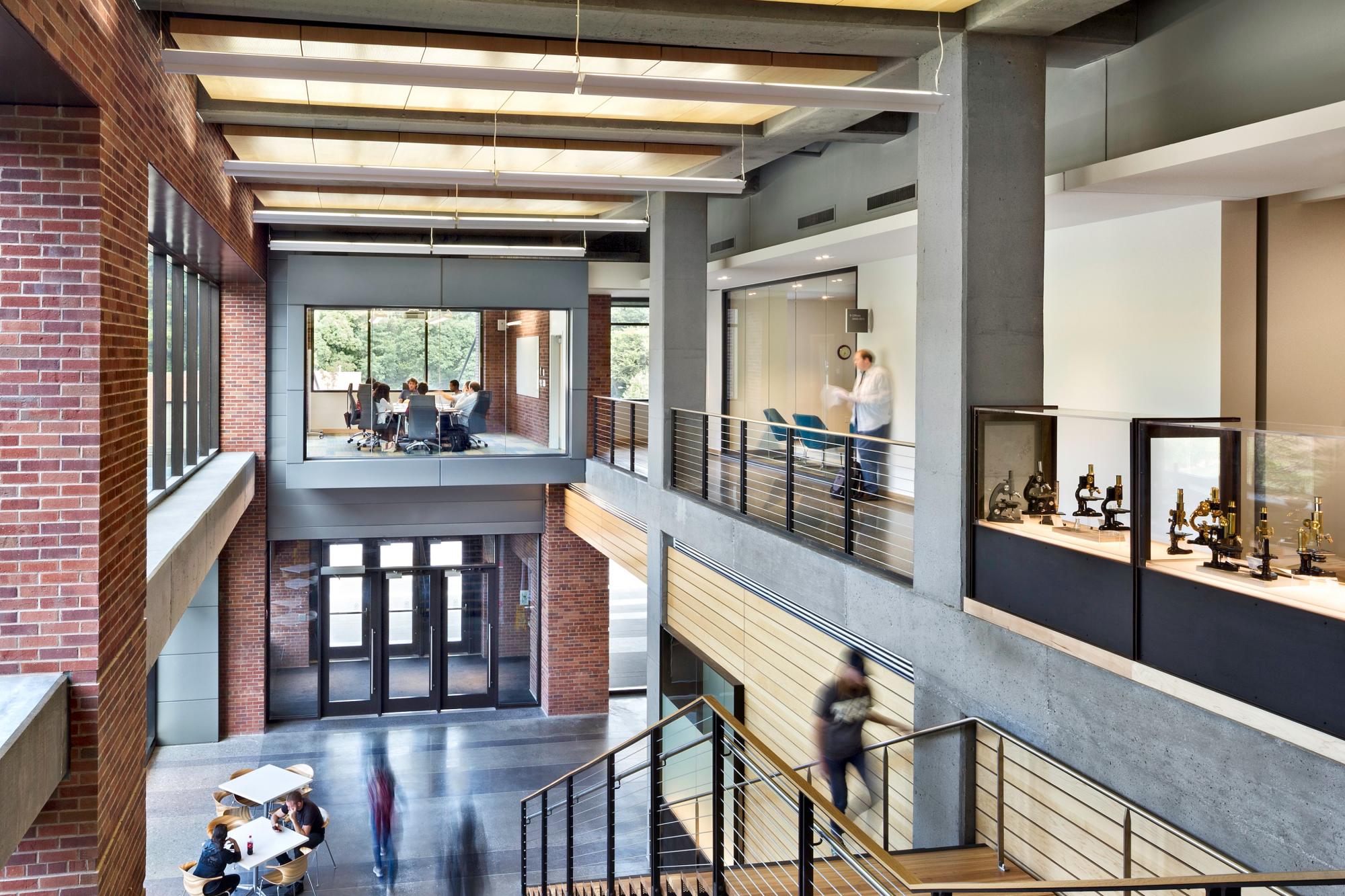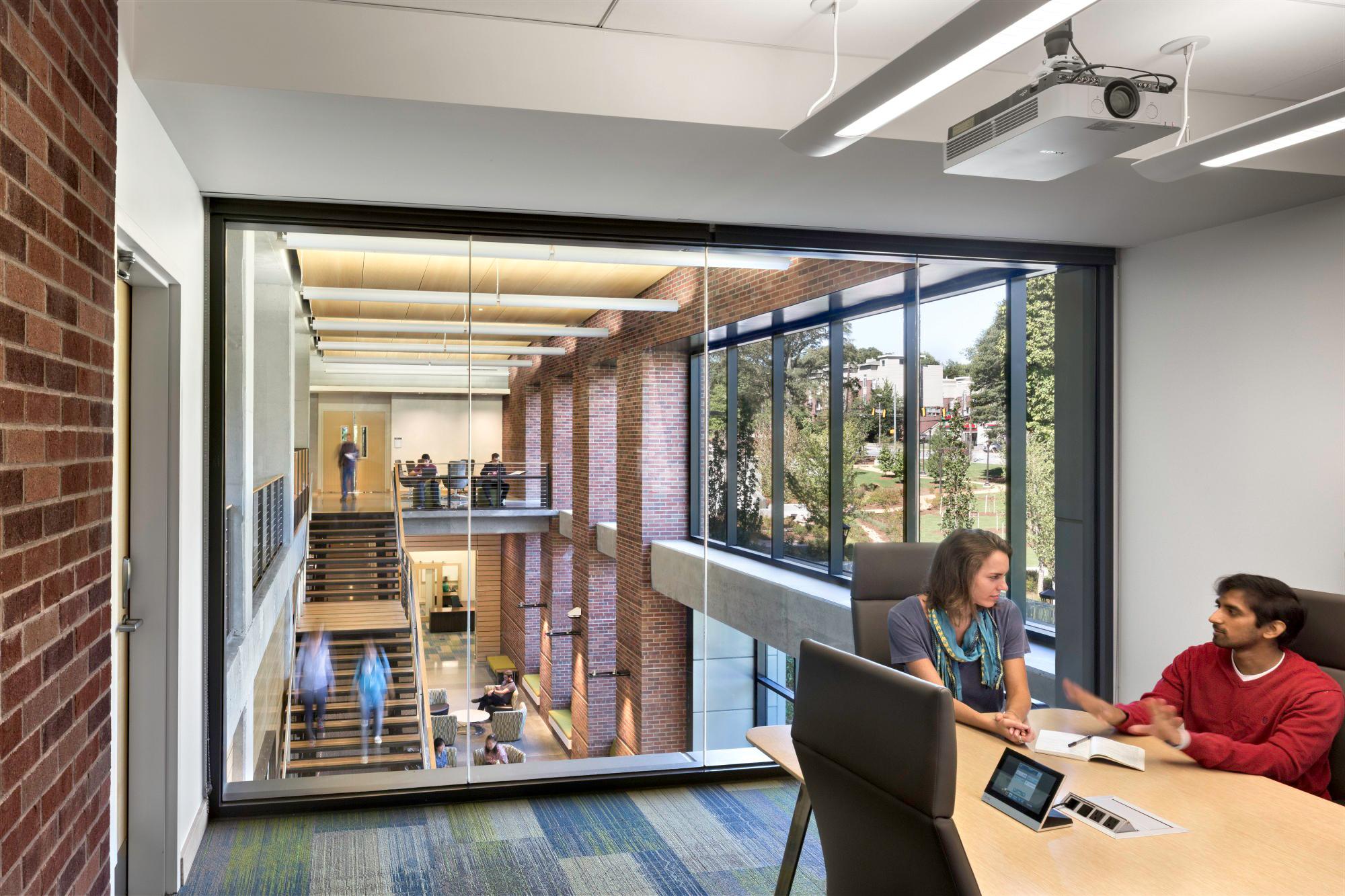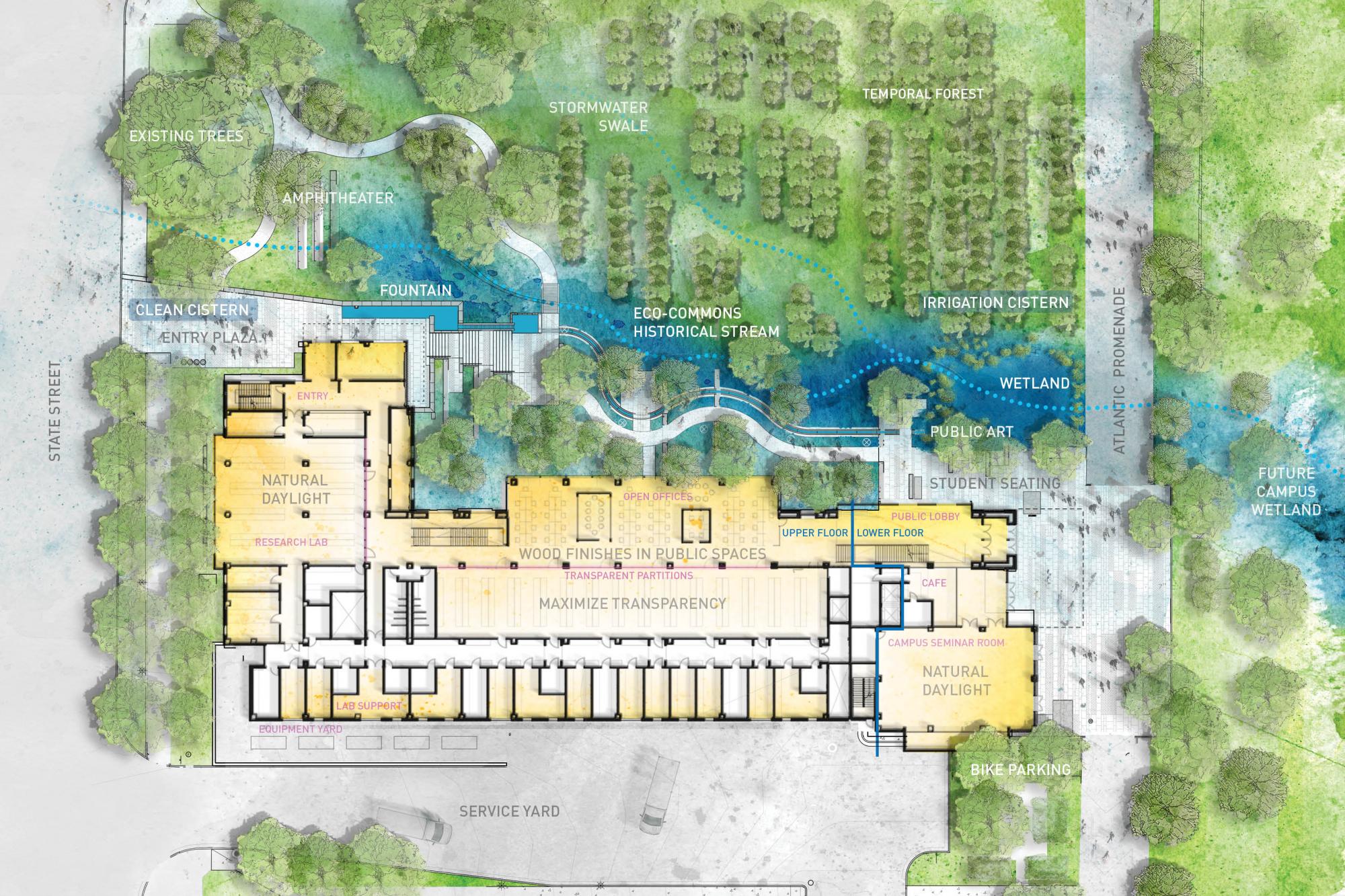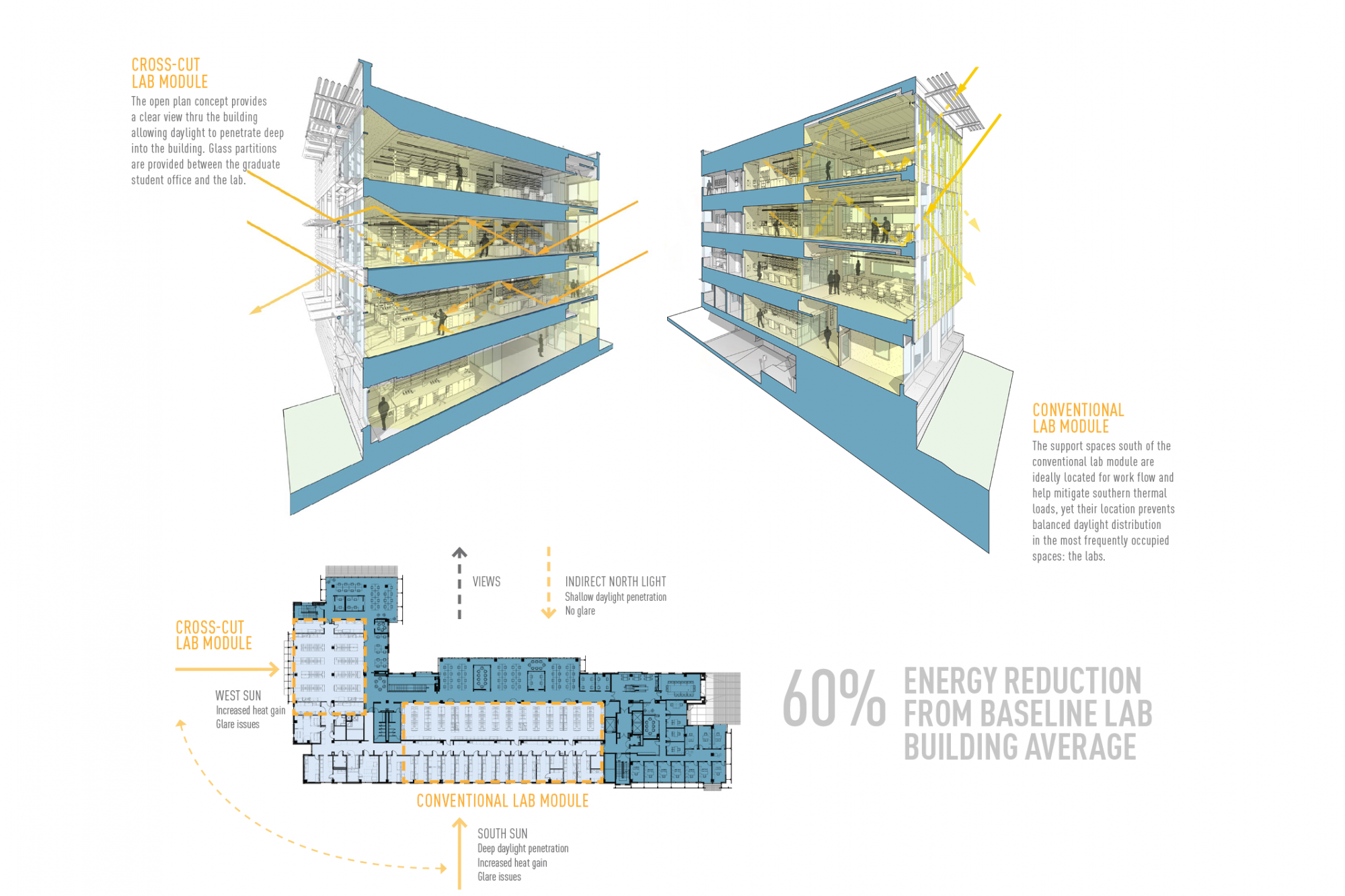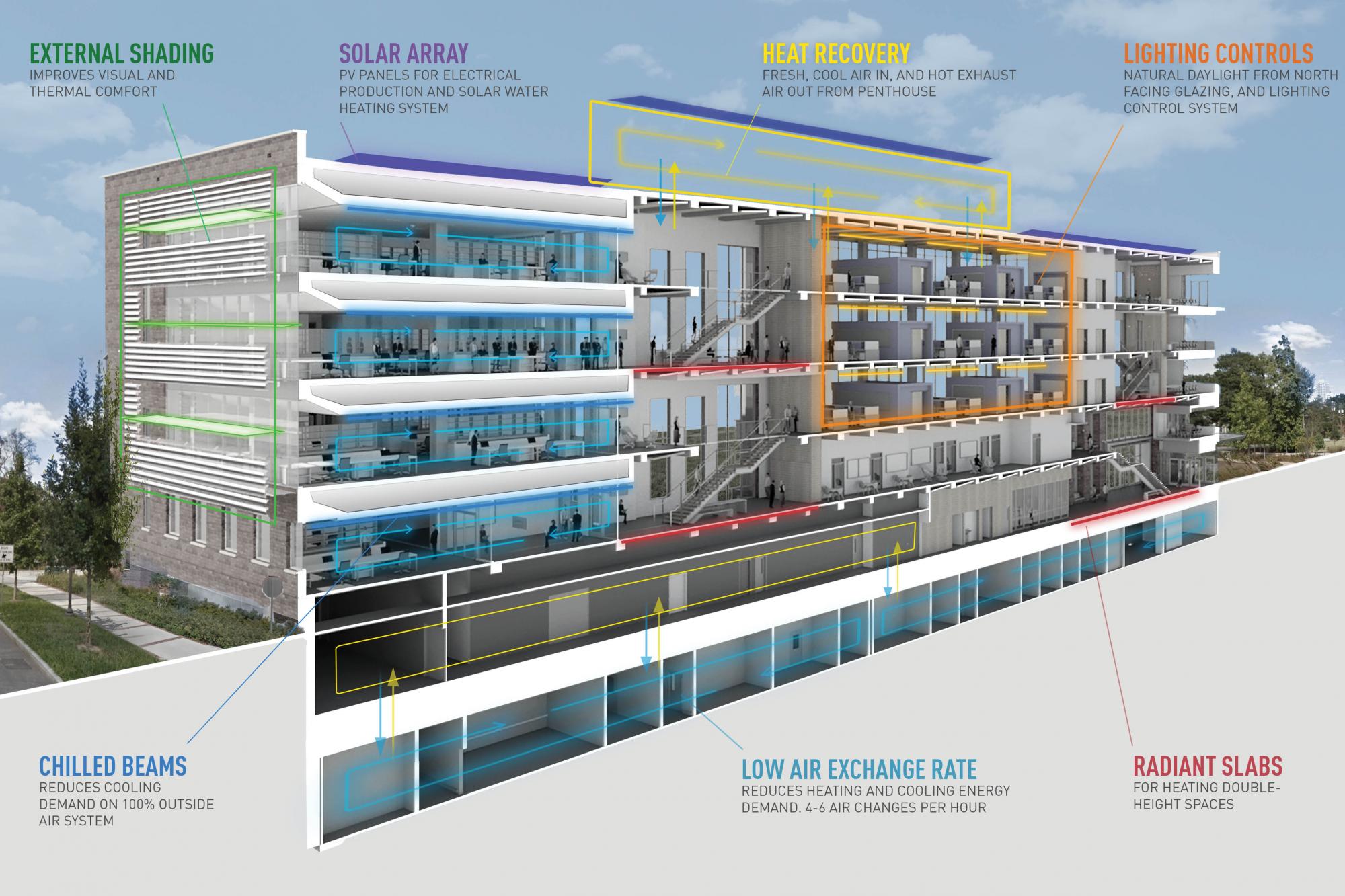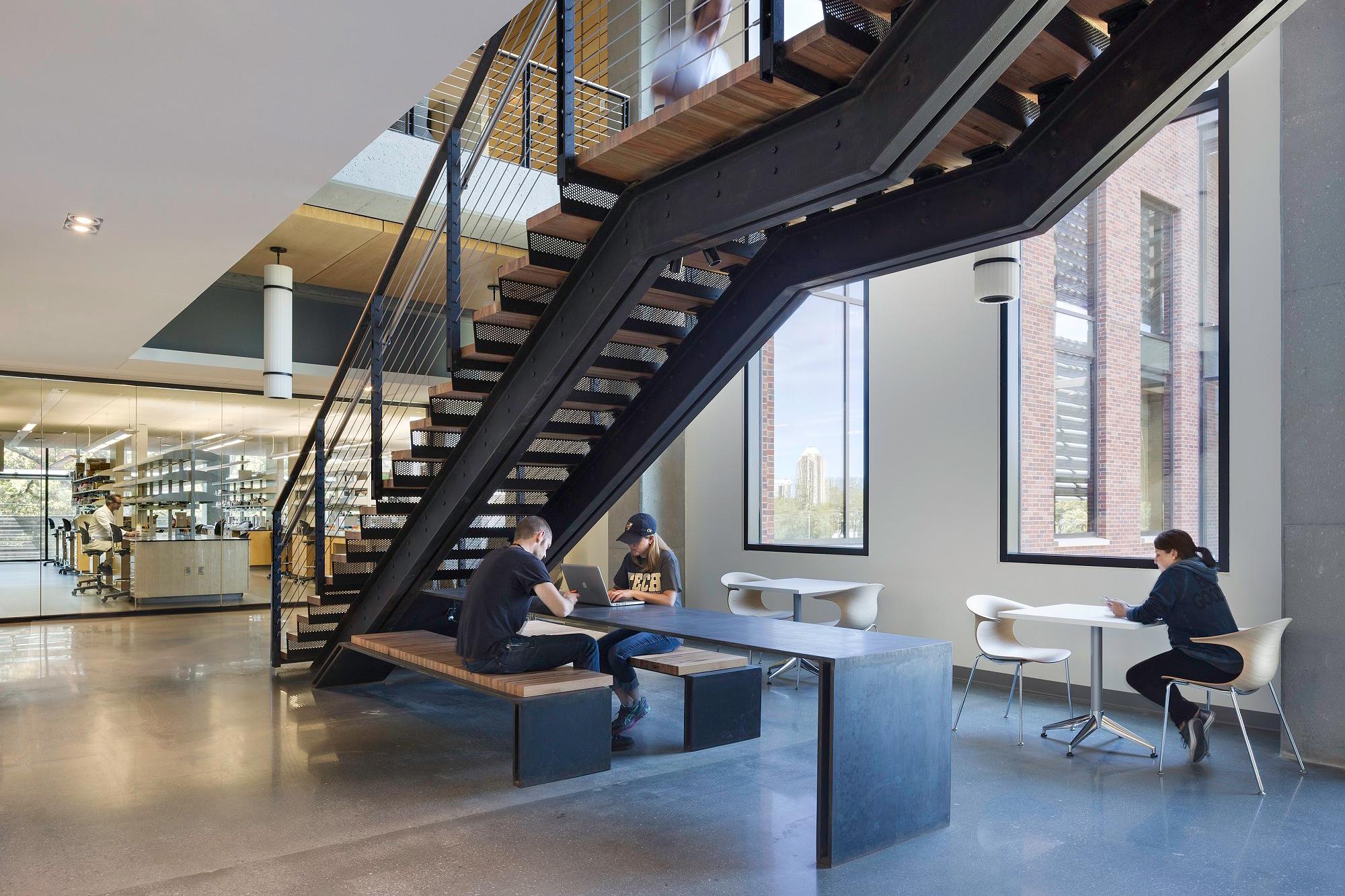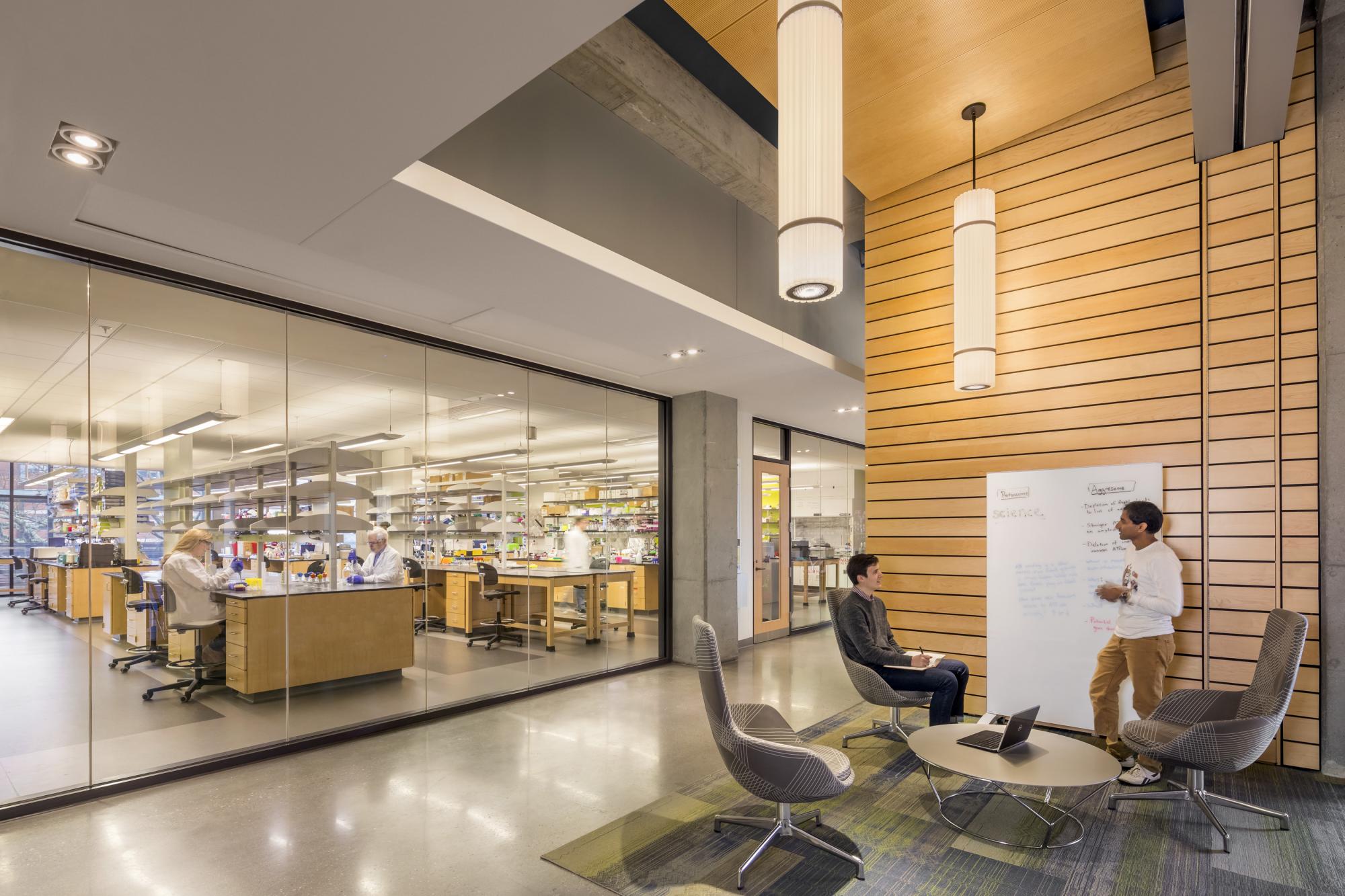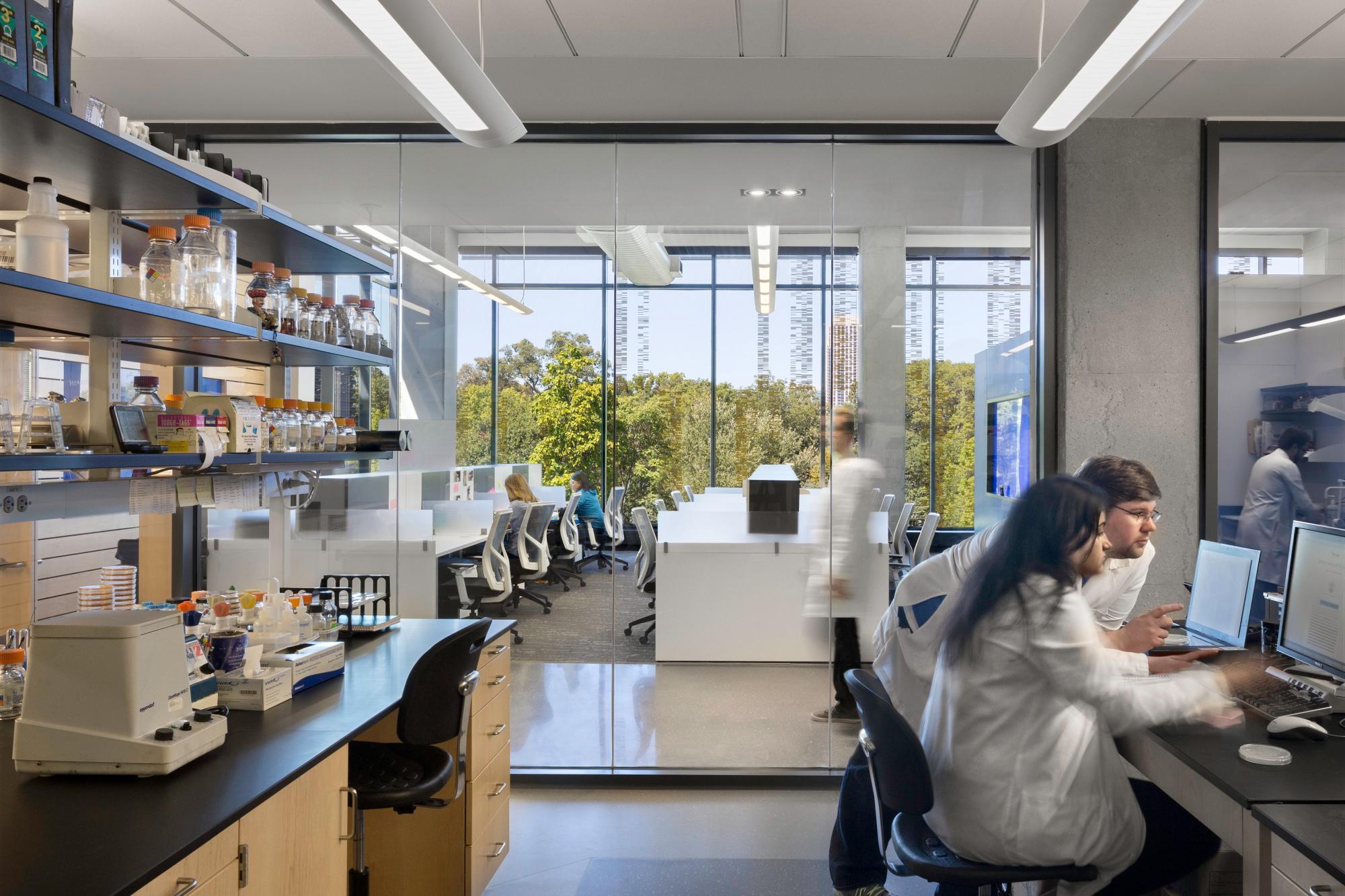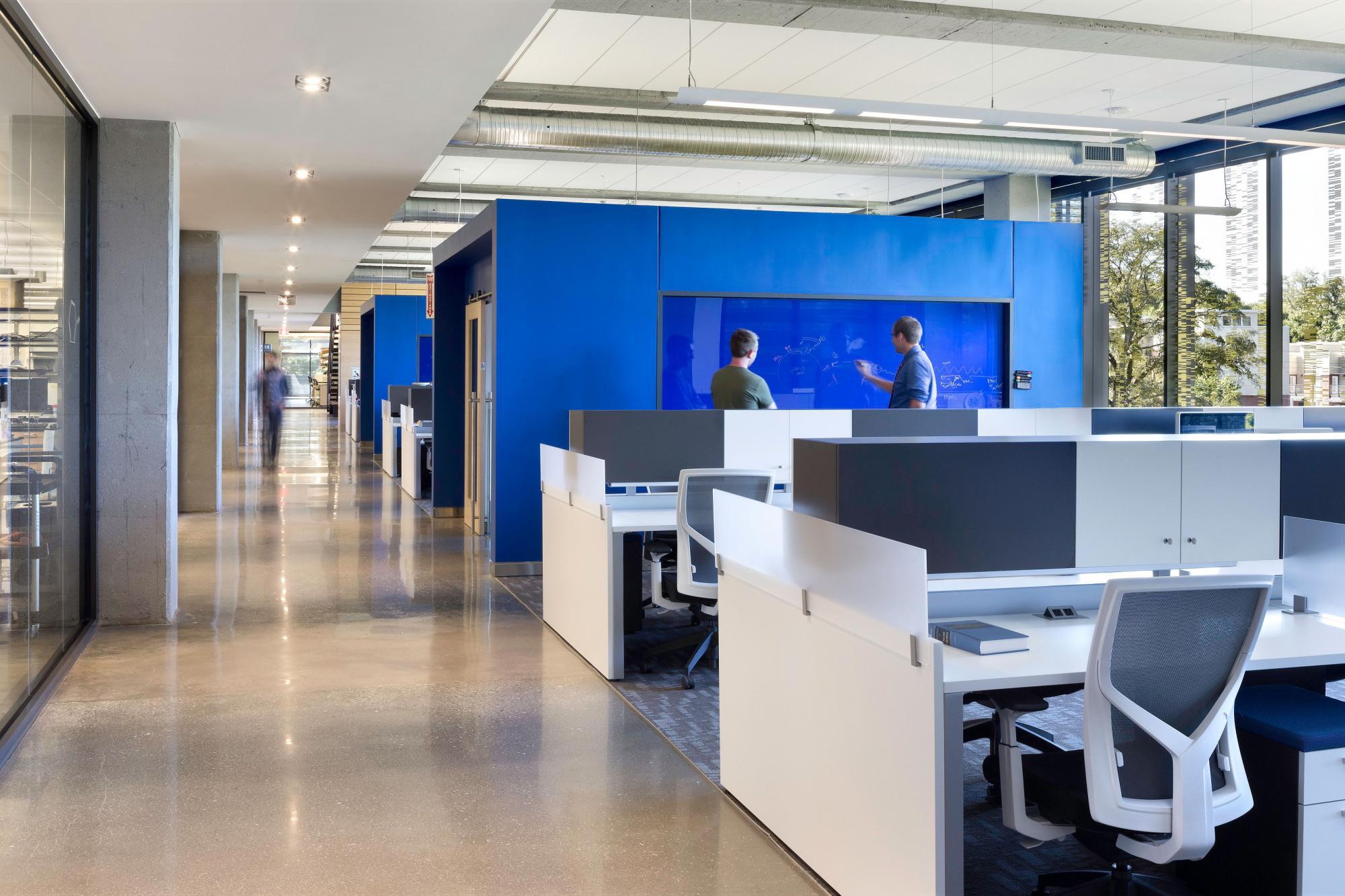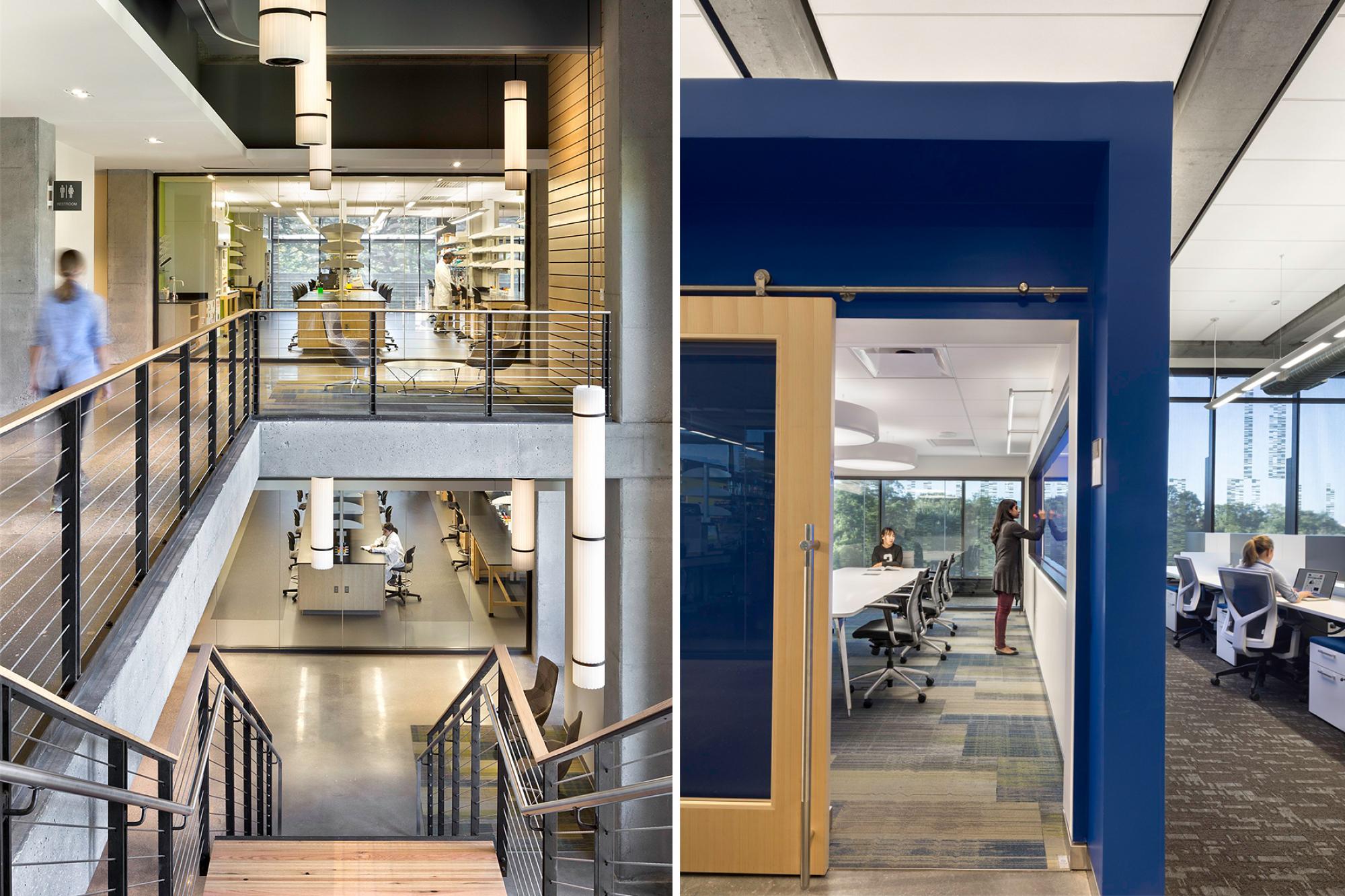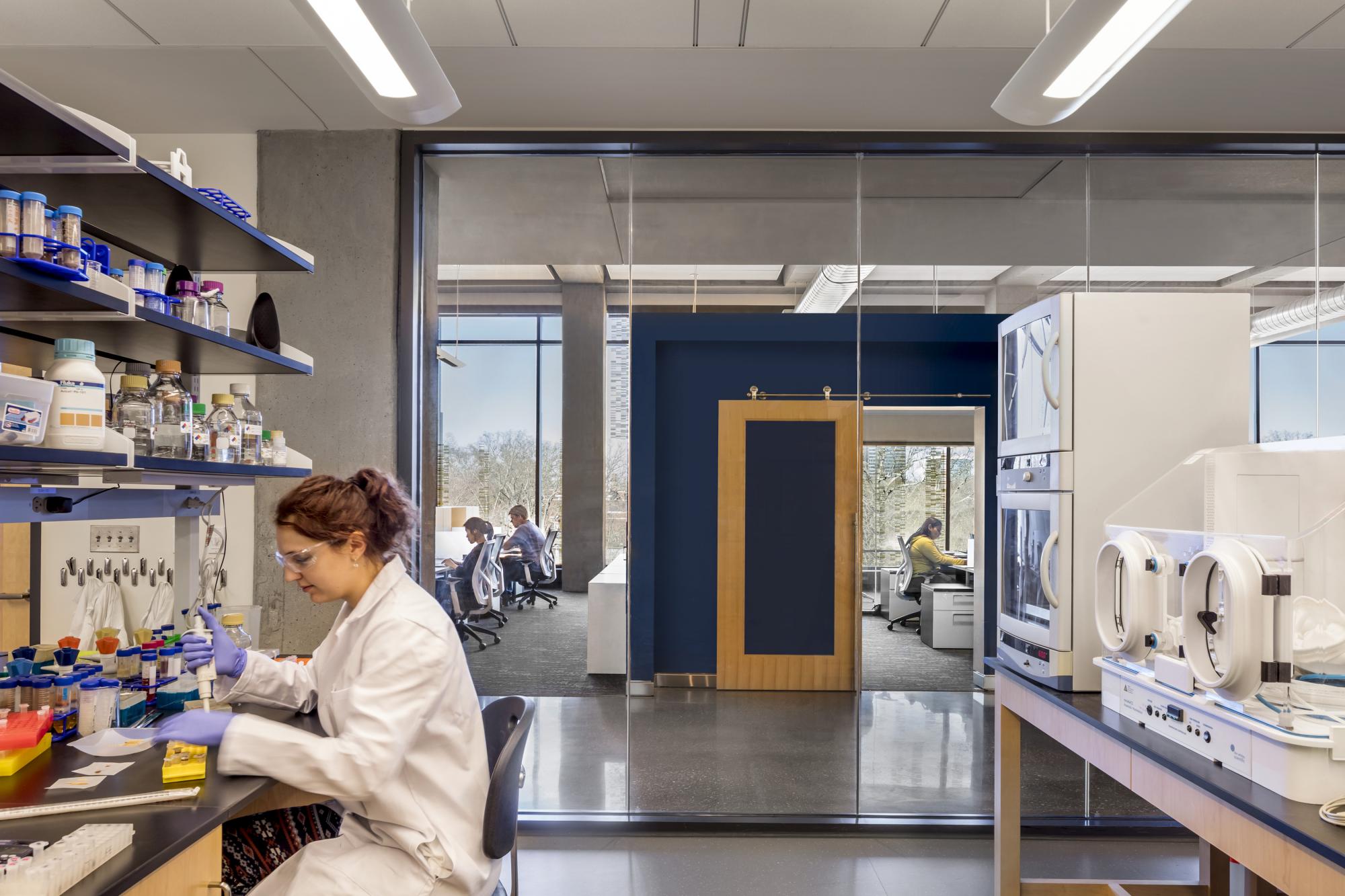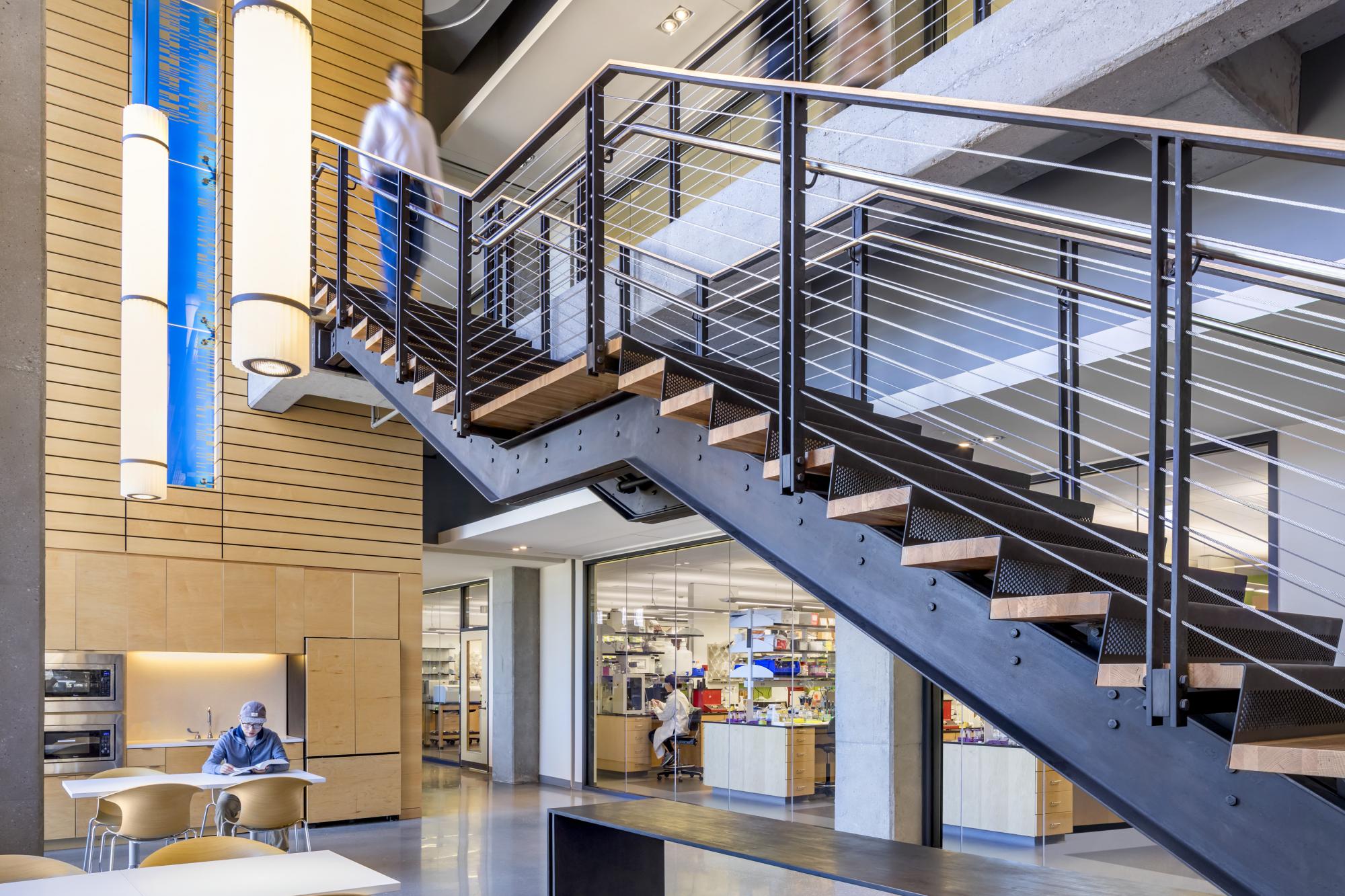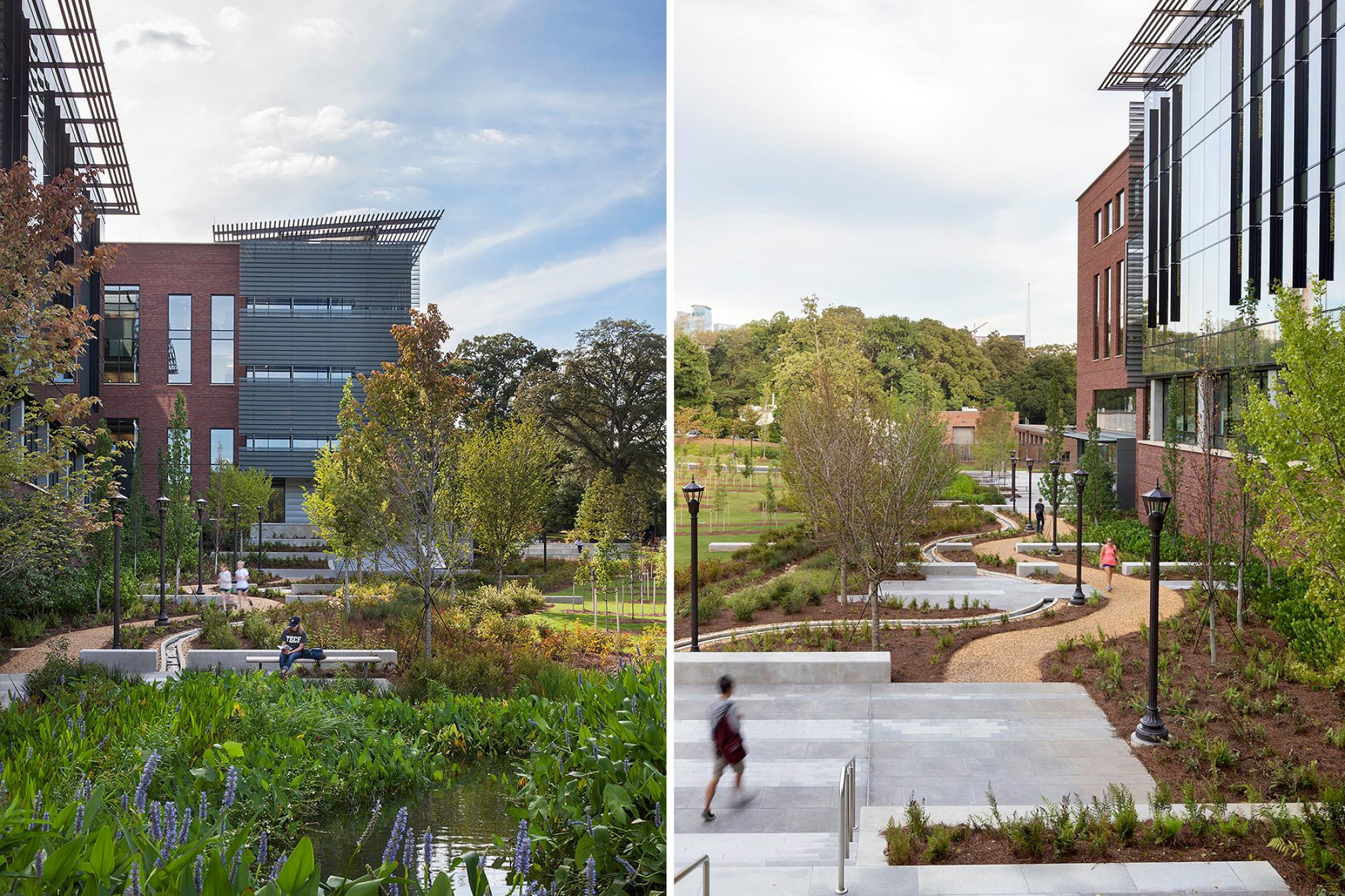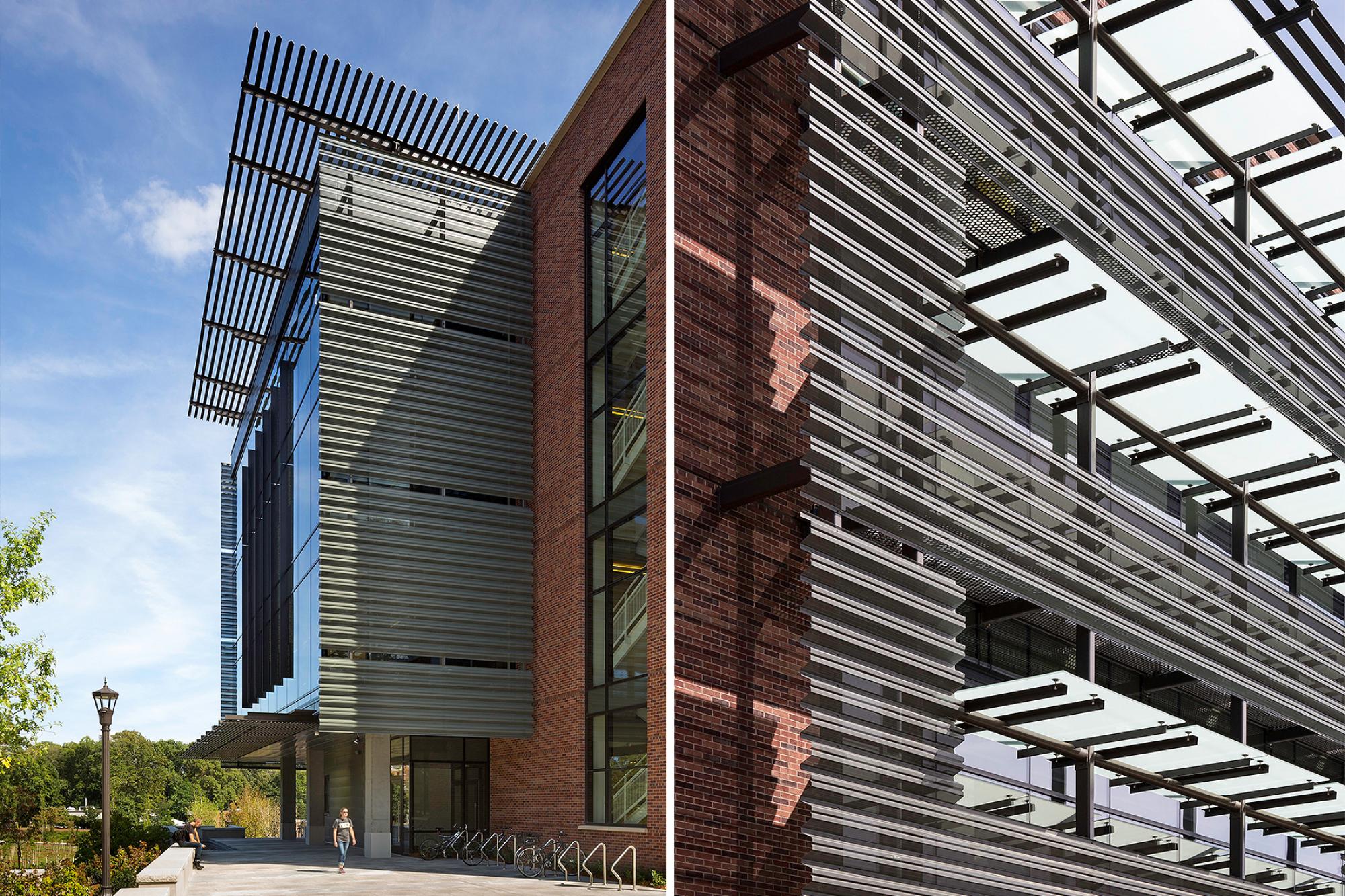 Georgia Tech Krone Engineered Biosystems Building
Georgia Tech's Engineered Biosystems Building is an innovative new model for research facilities that challenges the silos of traditional laboratory design, creating a system of open lab neighborhoods that foster engagement. A departure from traditional lab structure, the "cross-cutting lab" implements continuous working lab space running down the spine of the building, with offices and meeting rooms in the wings. Daylight, outdoor views, a water harvesting system and other biophilic elements used throughout the program encourage interaction. Technology and intelligent design work together to create a multi-purpose open space with high levels of ecological performance.
The LEED Platinum Engineered Biosystems Building (EBB) serves as a core bio-technological research building and a model for further campus development. EBB's six-story, vertically scaled, narrow structure exhibits a light footprint that maximizes views. The building sits at the southern gateway and creates a more porous, transparent edge to the entire campus as a vibrant new entry framing Atlanta's northern Midtown.
EBB is situated at the historic headwaters of the Atlanta water system. Landscape runnels and the wetland pond expose water from foundation dewatering, rainwater cisterns and condensate collection while showcasing site ecology and giving building occupants a place of respite. A diversity of wood-finished interiors appears in all community spaces throughout EBB, connecting the building's interior to its environment. All usable 80-year old oaks removed from the site for the building footprint were salvaged, and 100% of those salvaged oaks were used in material finishes and construction. Designed by Cooper Carry Architects + Lake|Flato. 
The EBB will drive innovation and have an undeniable impact on biomedical science and human health. EBB brings together some of the world's finest researchers in a collaborative environment, and these collaborations will result in incredible breakthroughs.
President, Georgia Institute of Technology
exterior2.jpg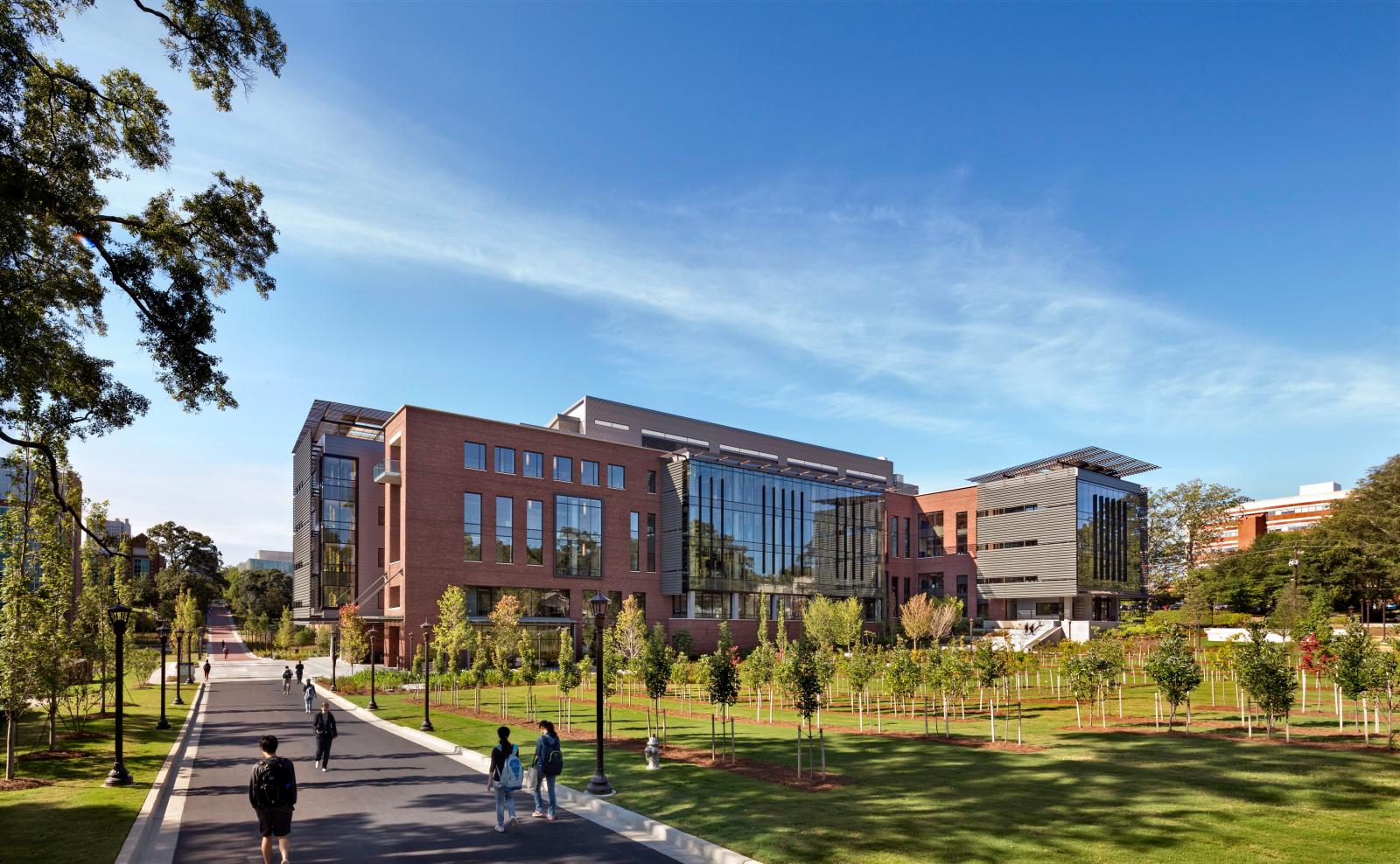 cafe.jpg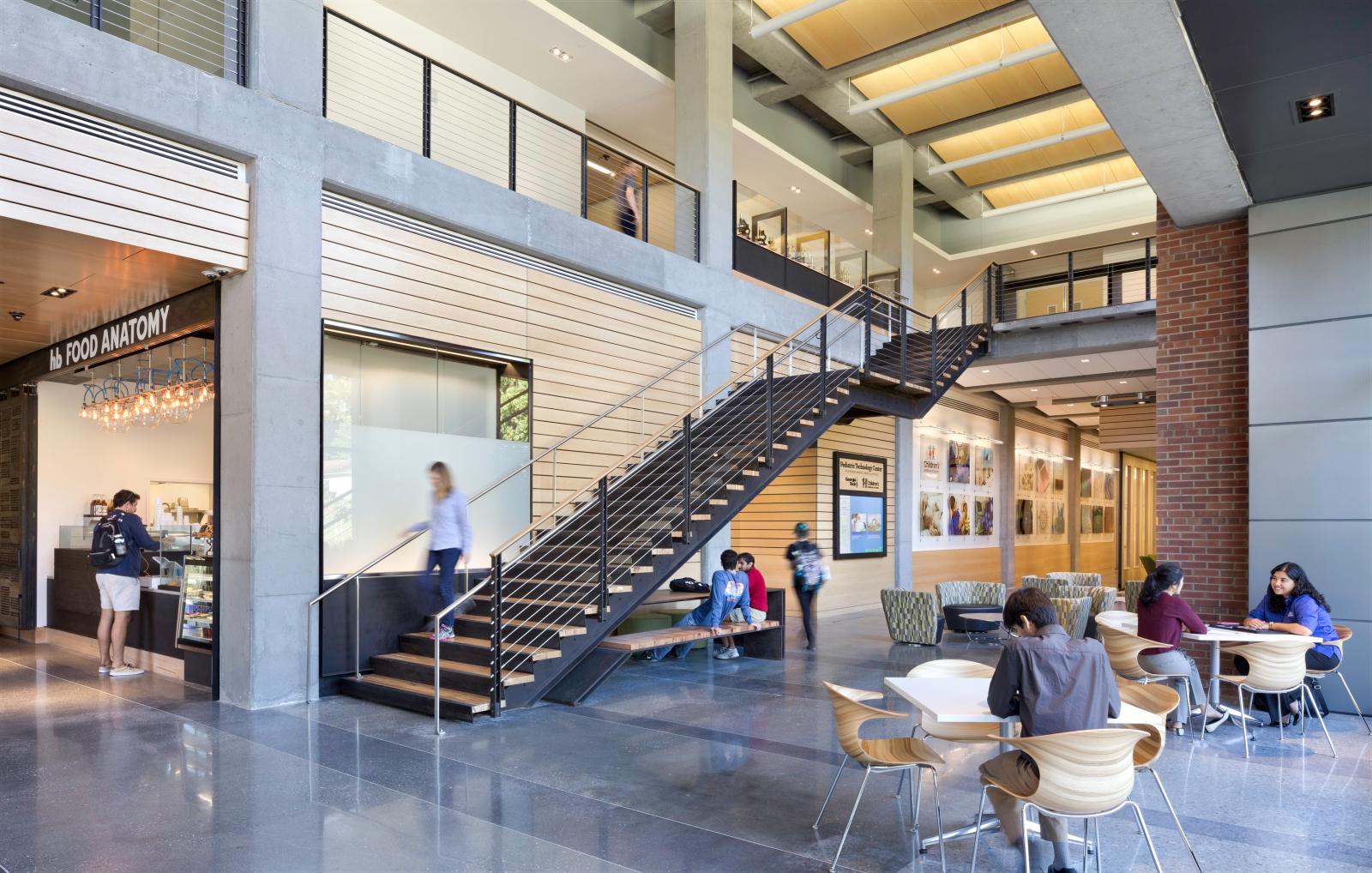 11041_N91_board.jpg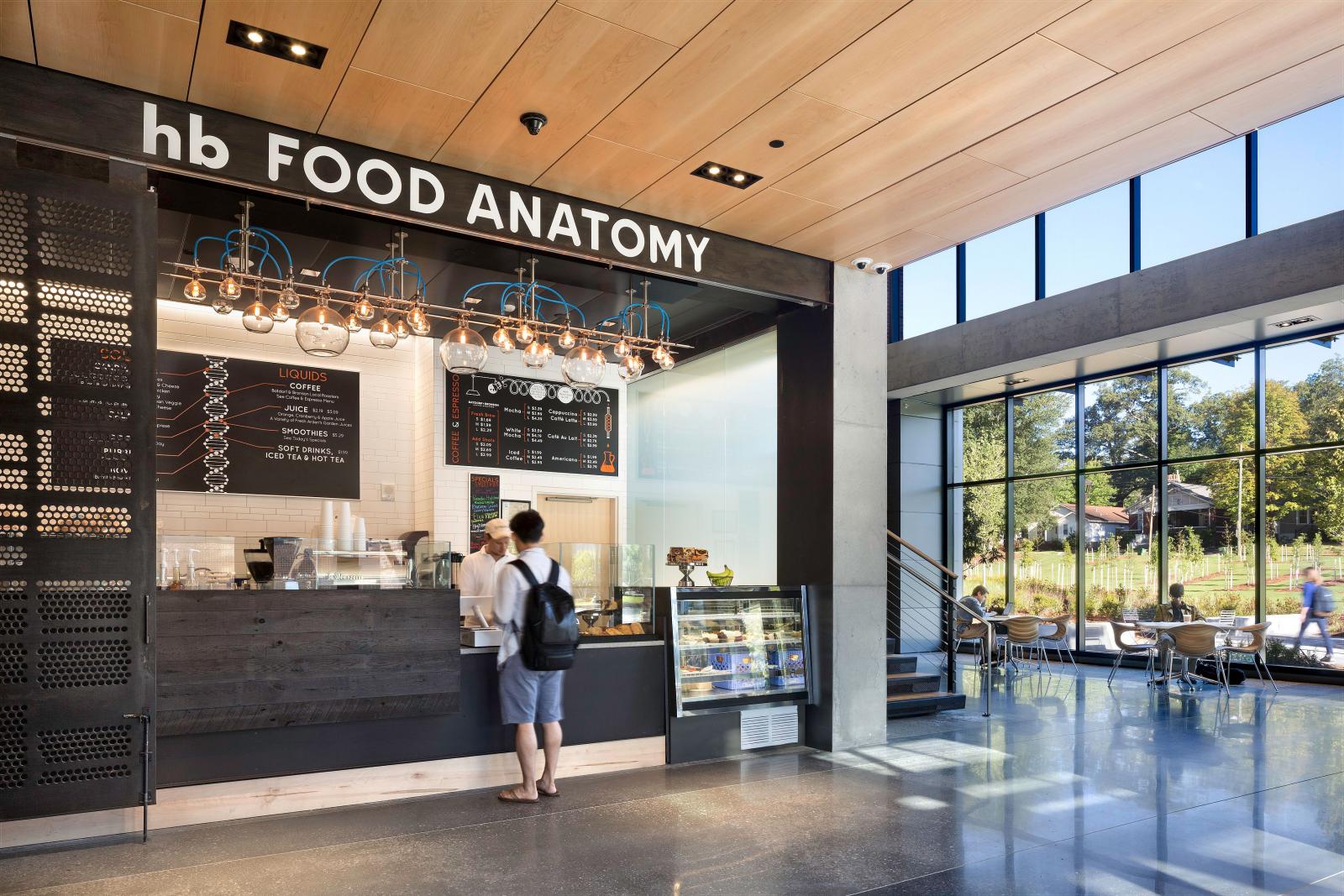 conference1.jpg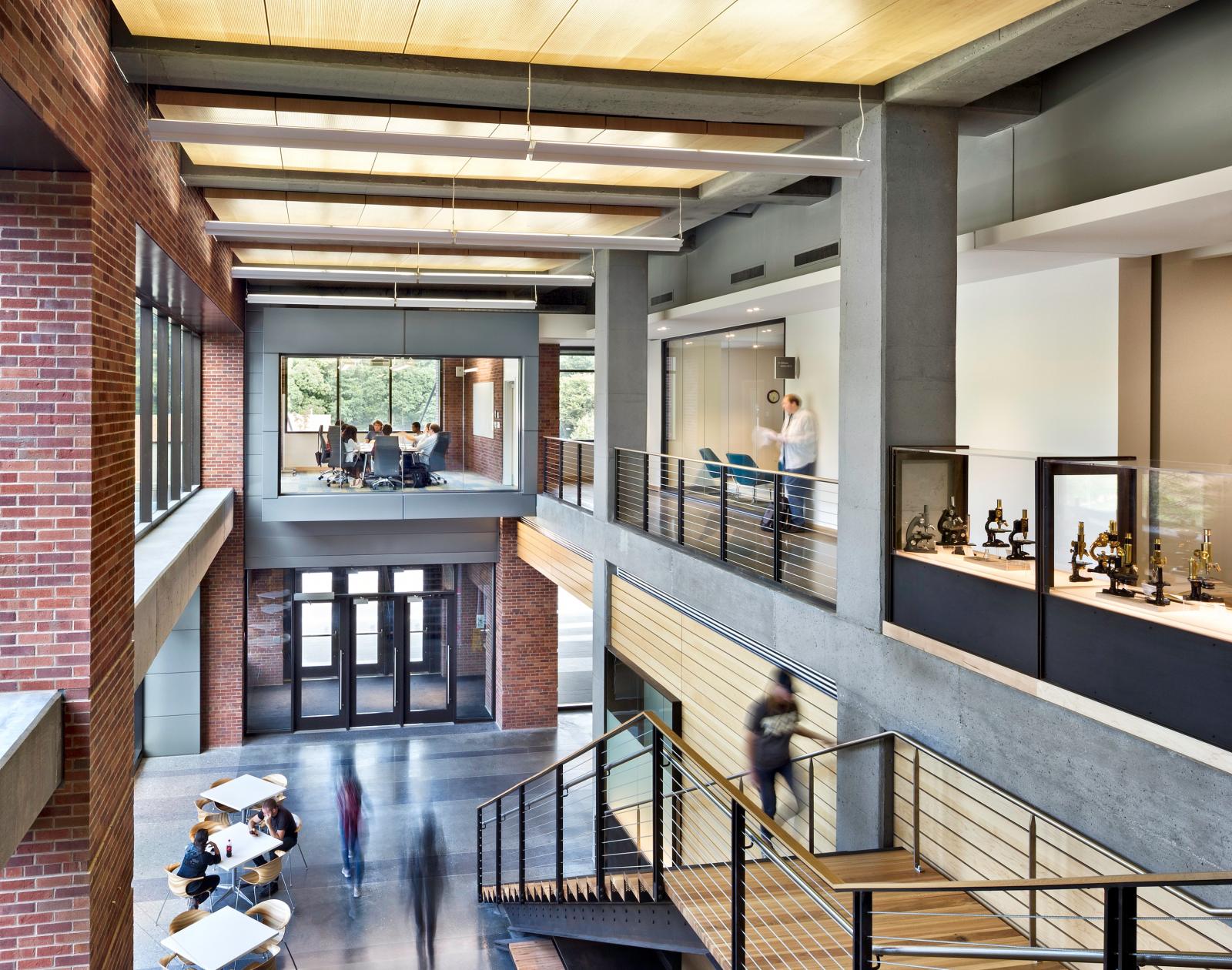 conference2.jpg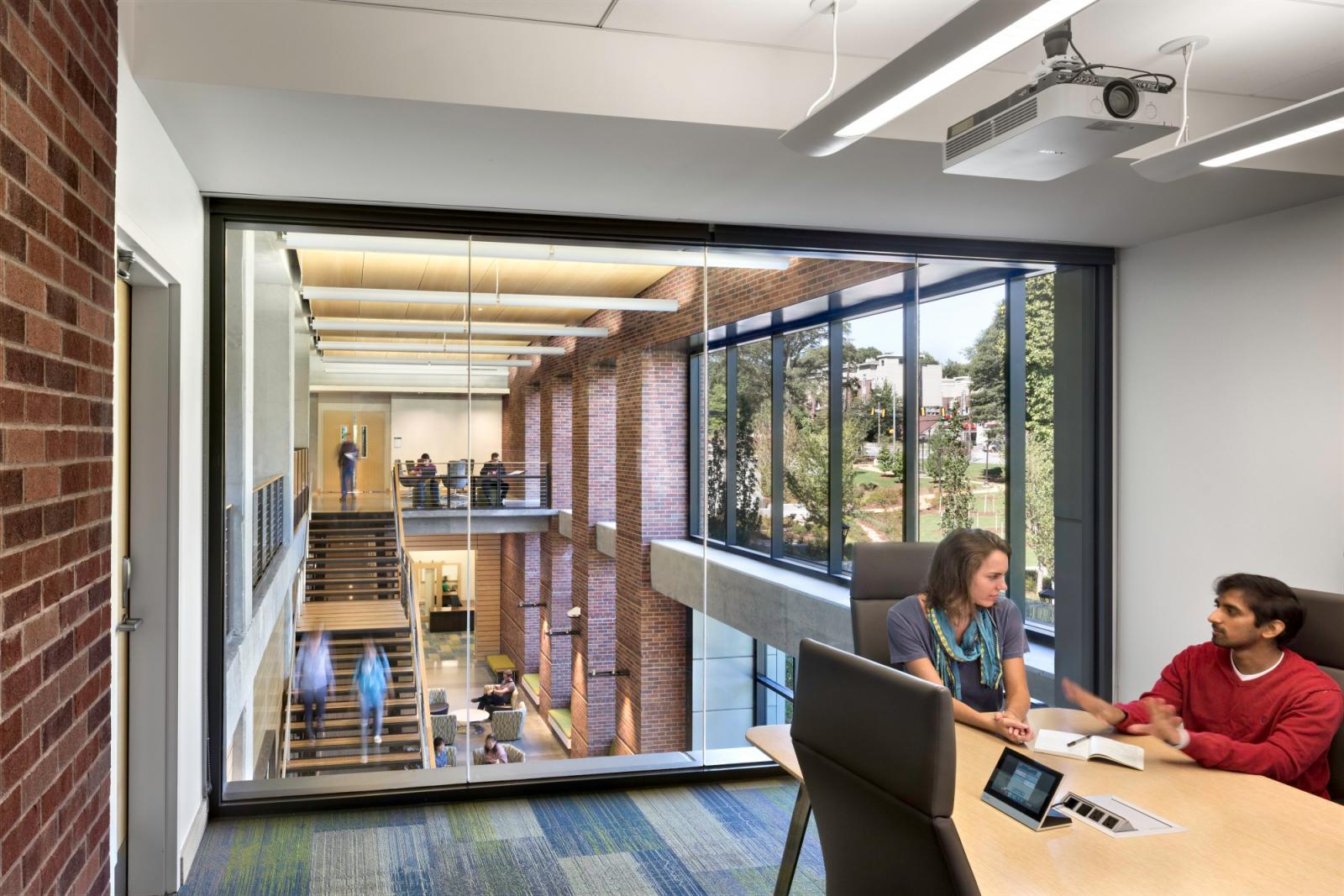 GTECH-EBB8.jpg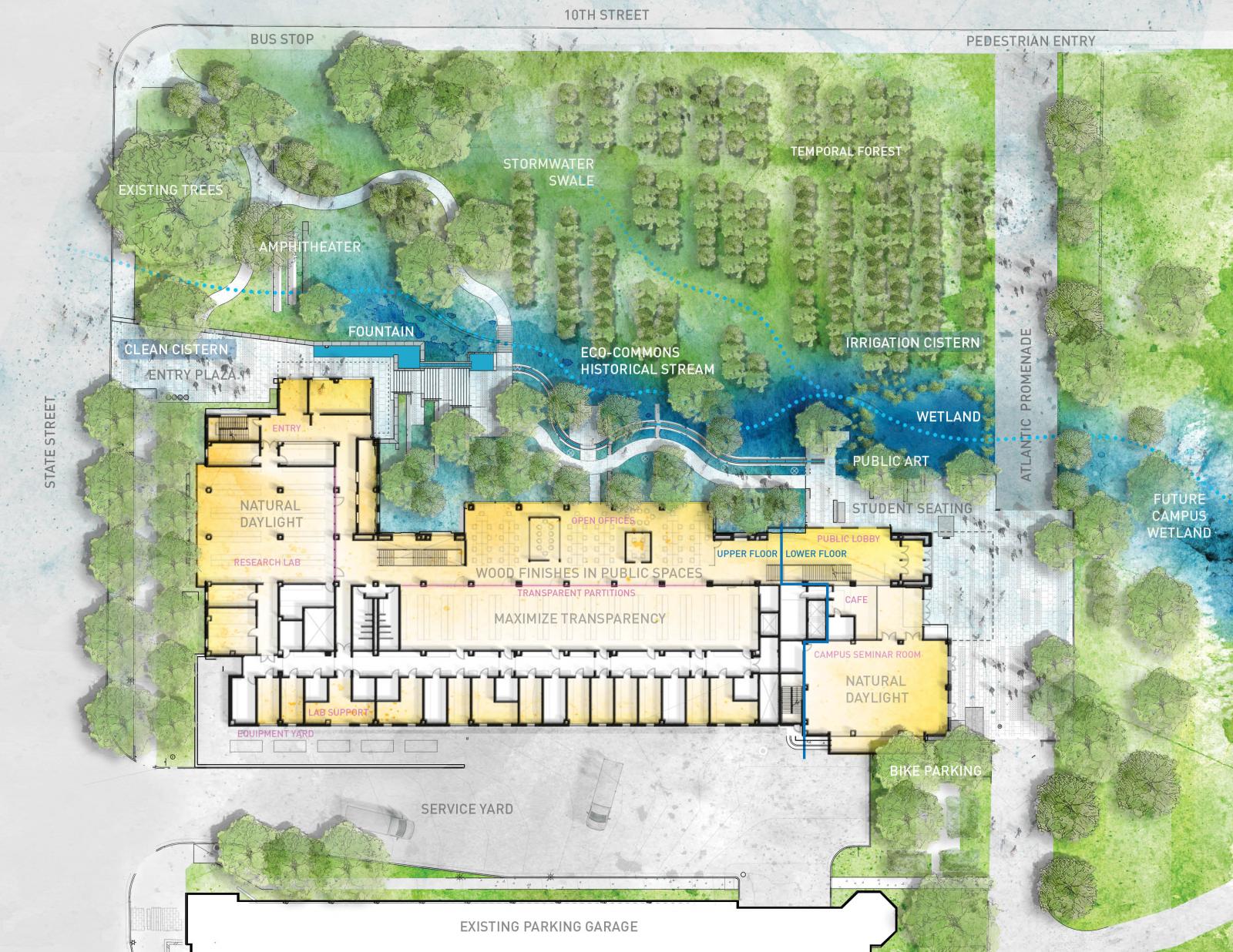 EBB.png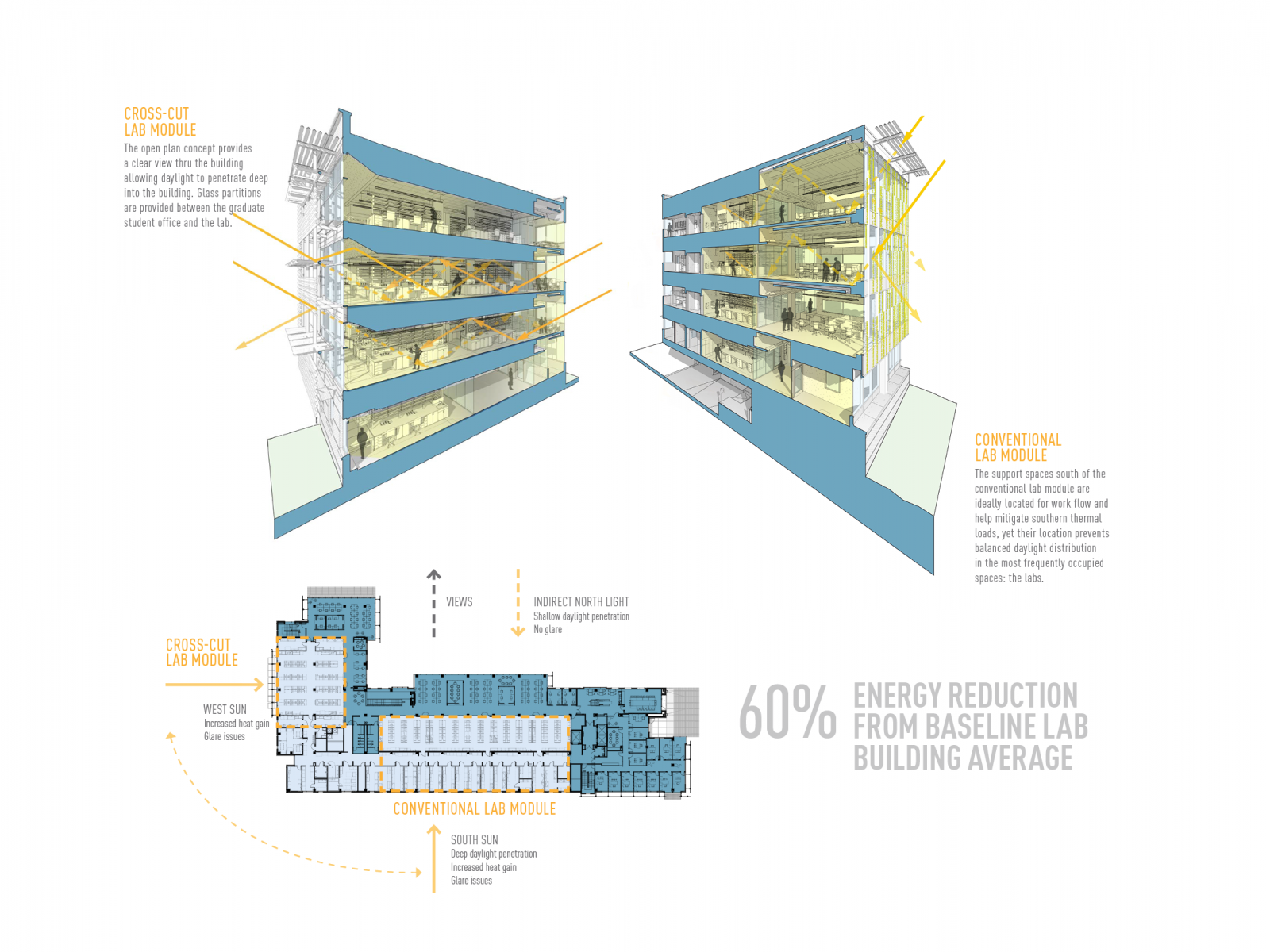 GTECH-EBB18.jpg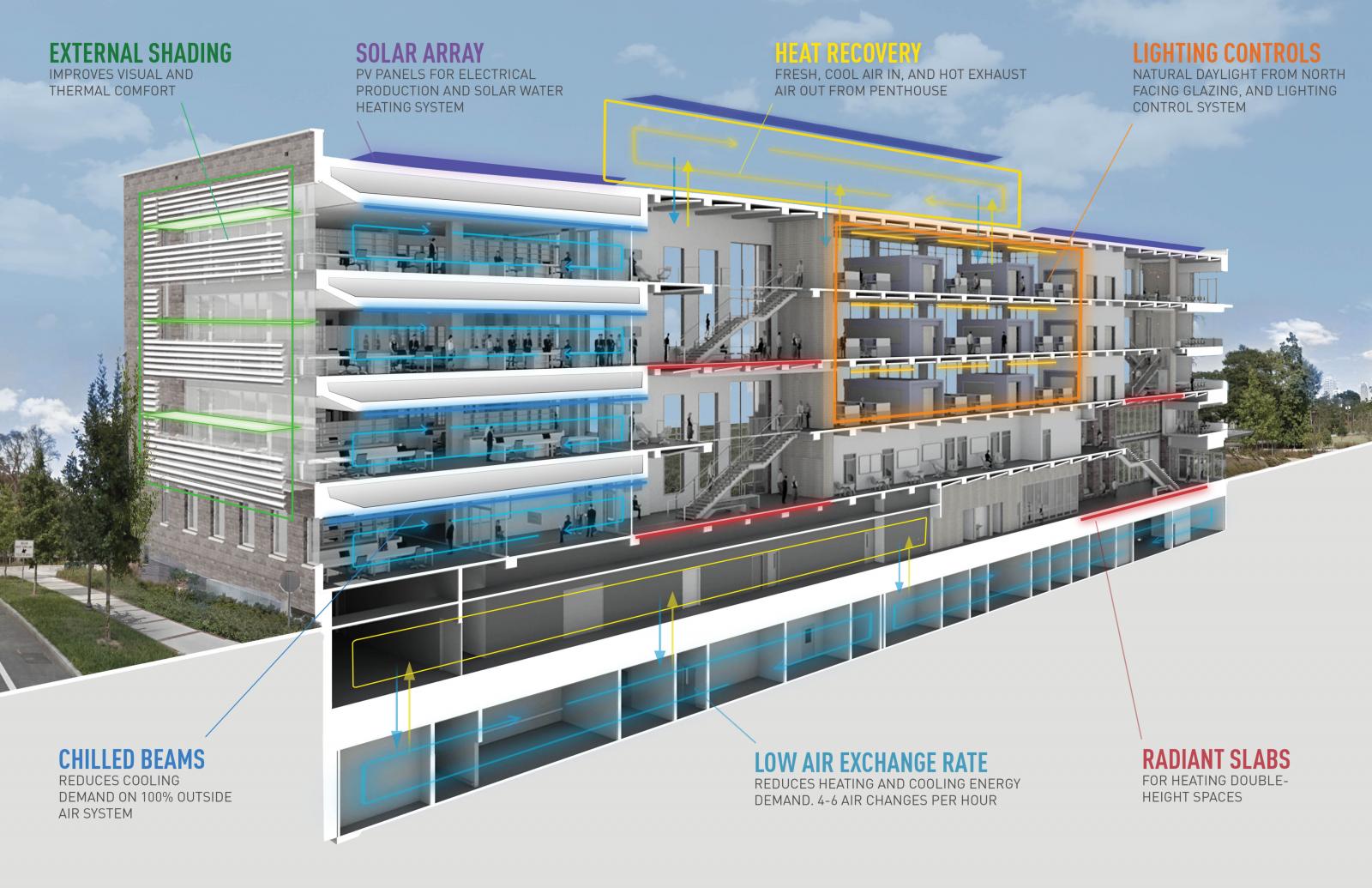 11041_N88_board.jpg
11041_N114_board.jpg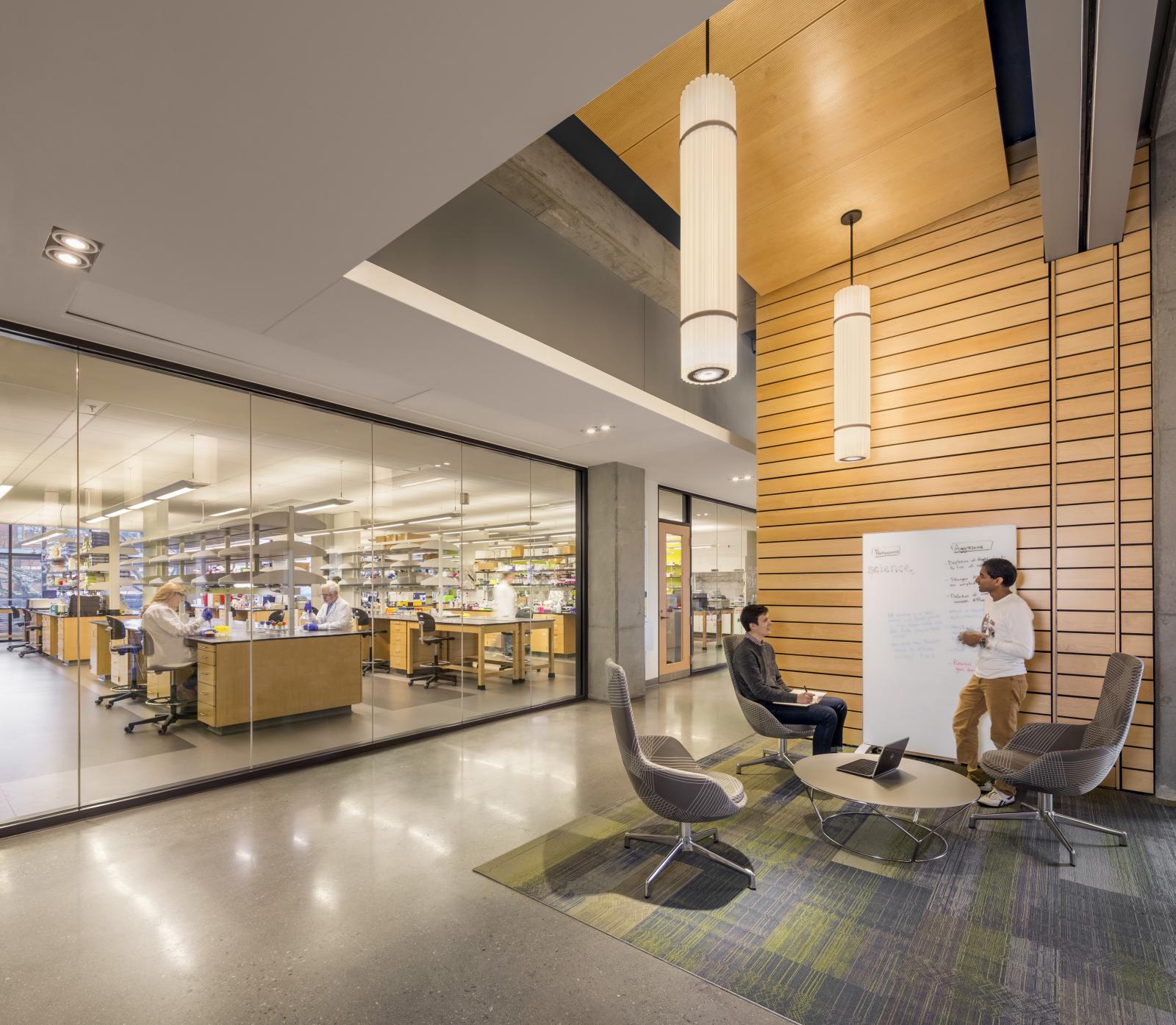 lab.jpg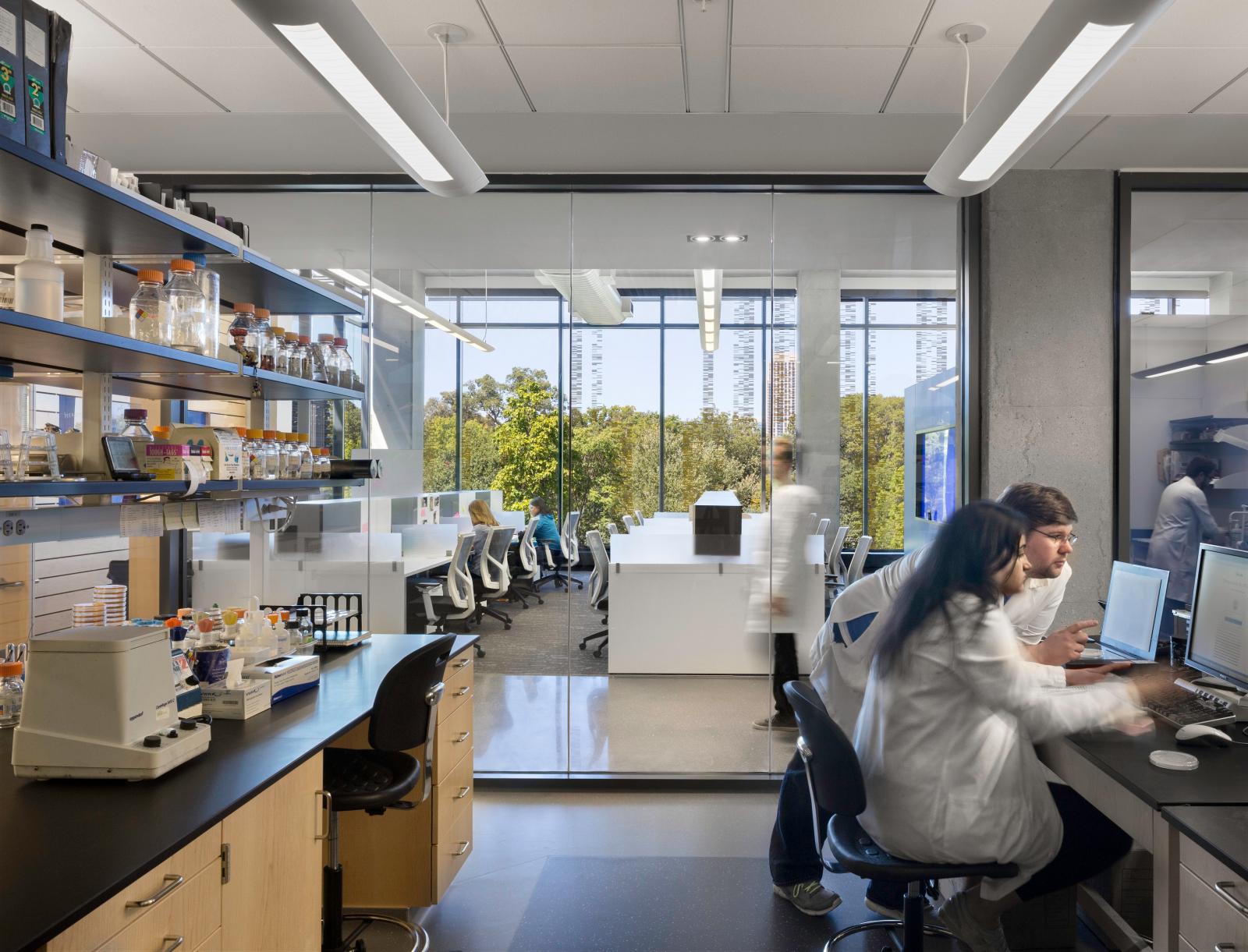 11041_N89_board.jpg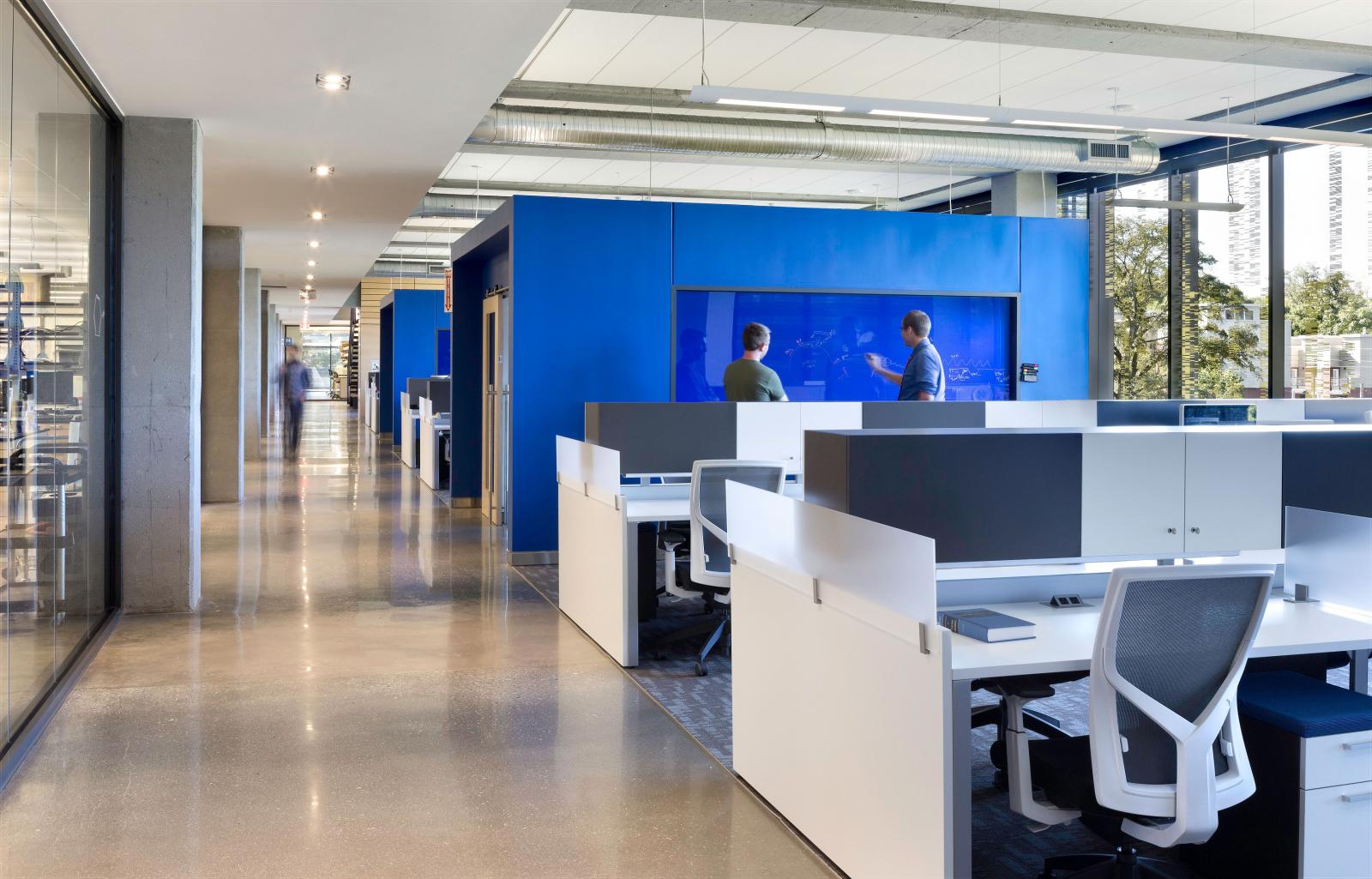 Bluebox-vertical2.jpg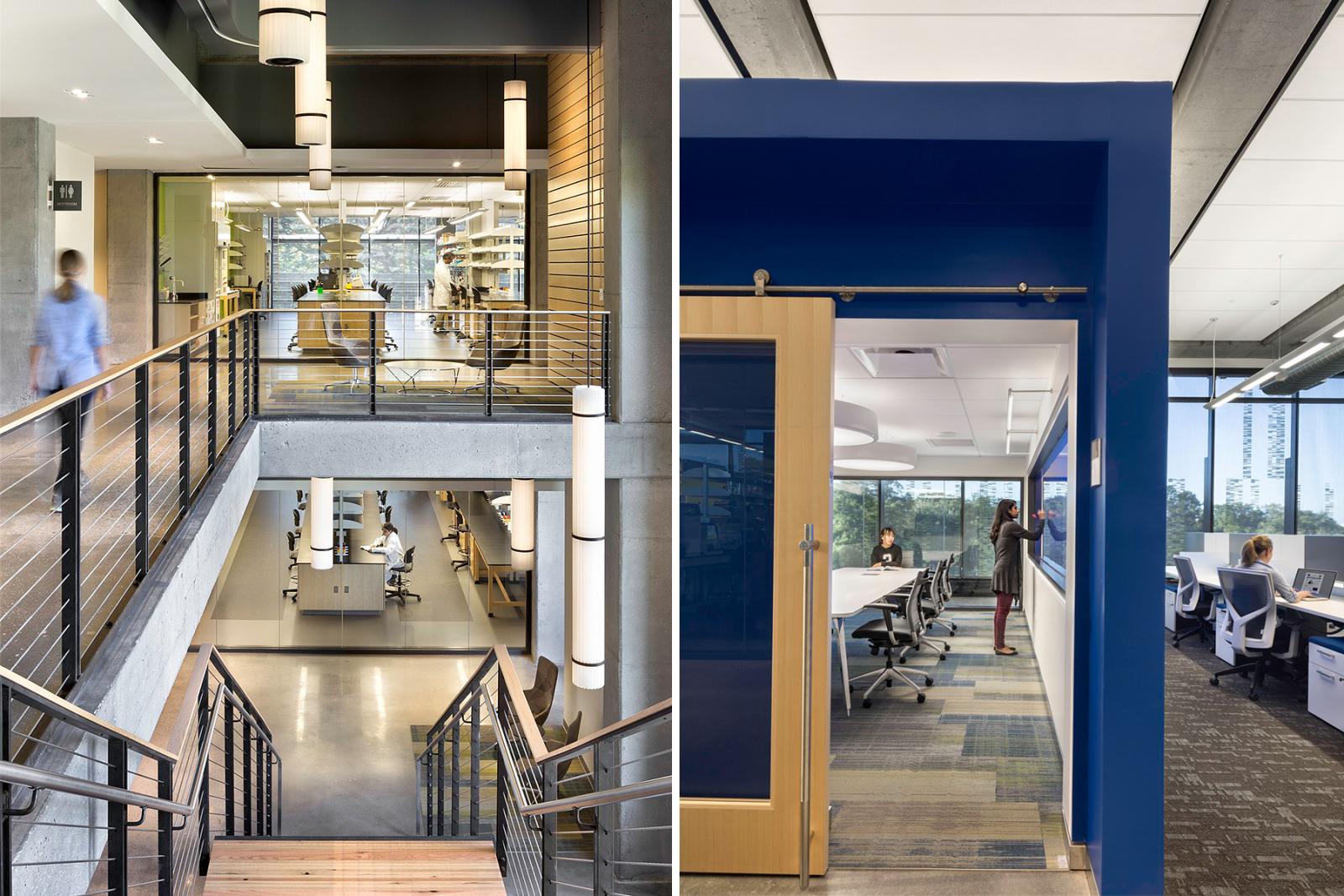 11041_N122_board.jpg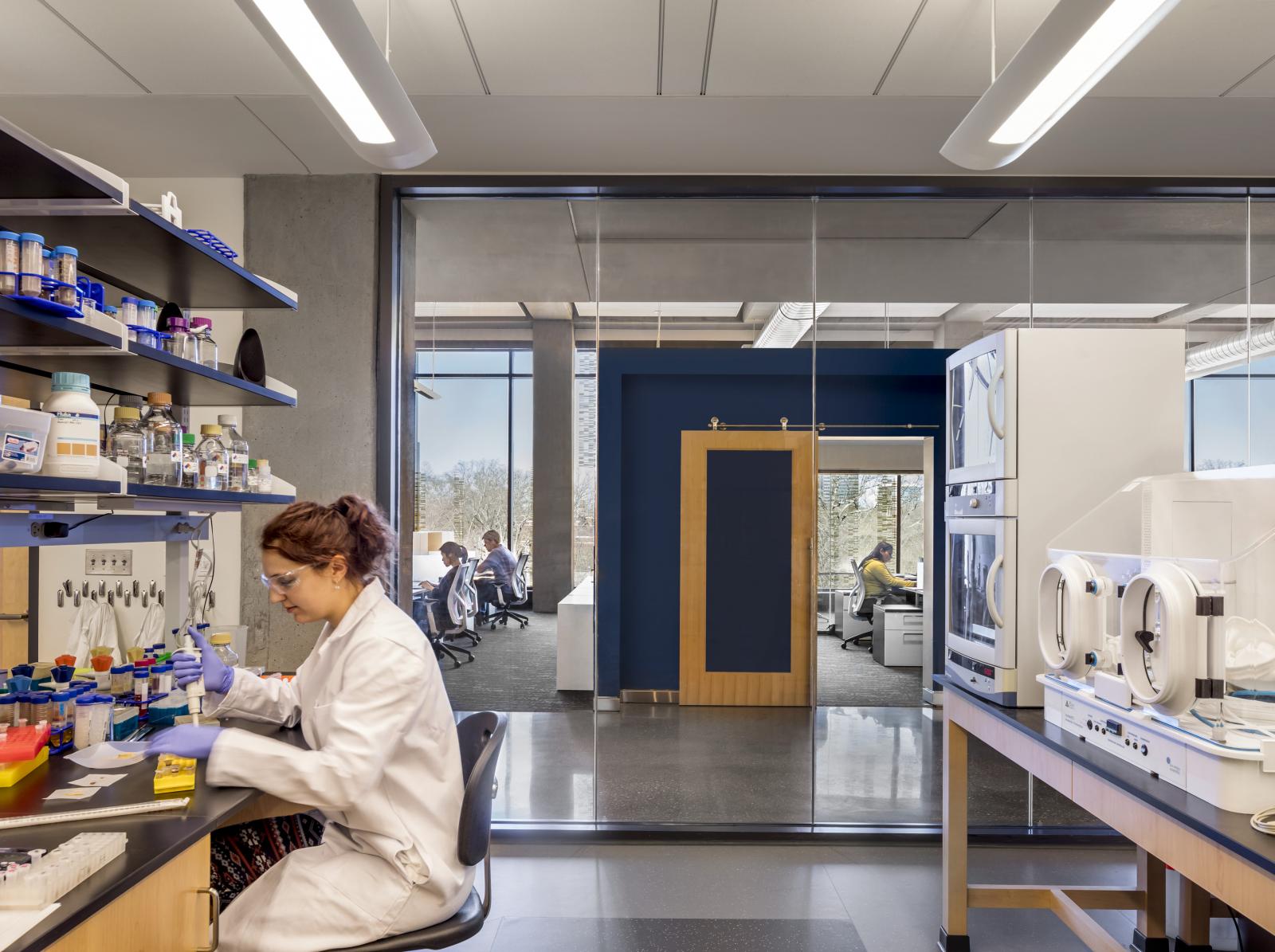 11041_N119_board.jpg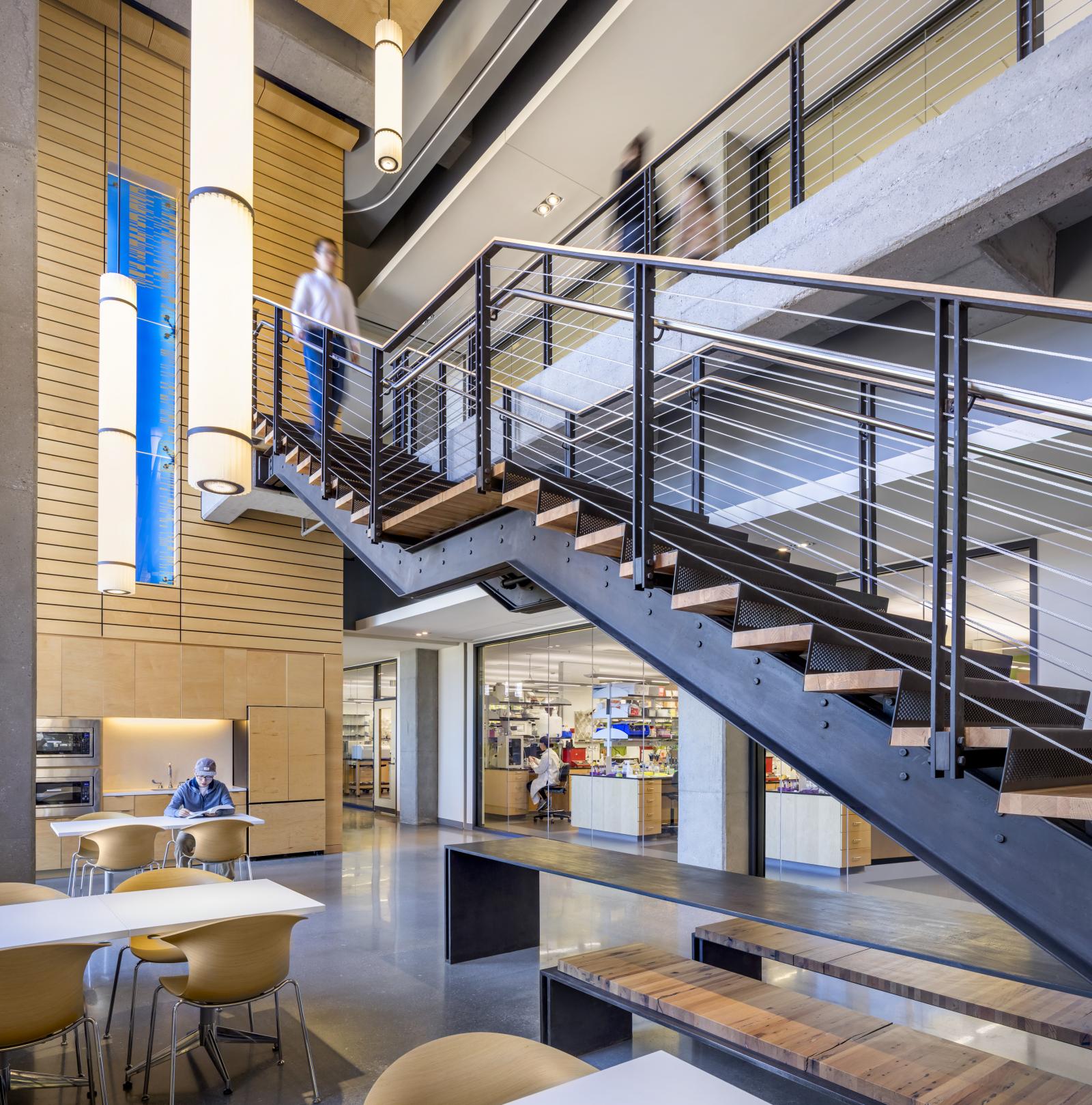 EBB-wetland.jpg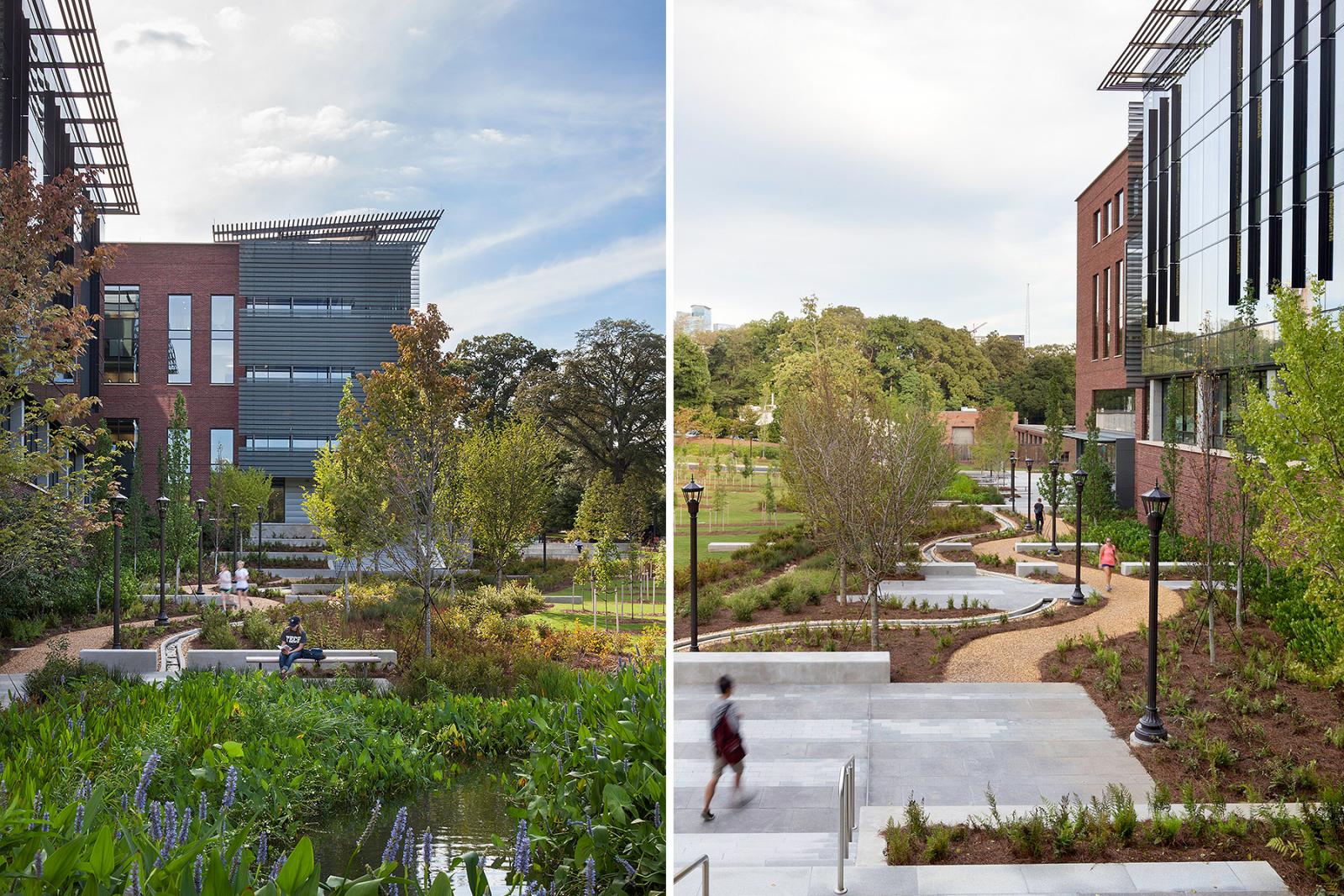 EBB-detail.jpg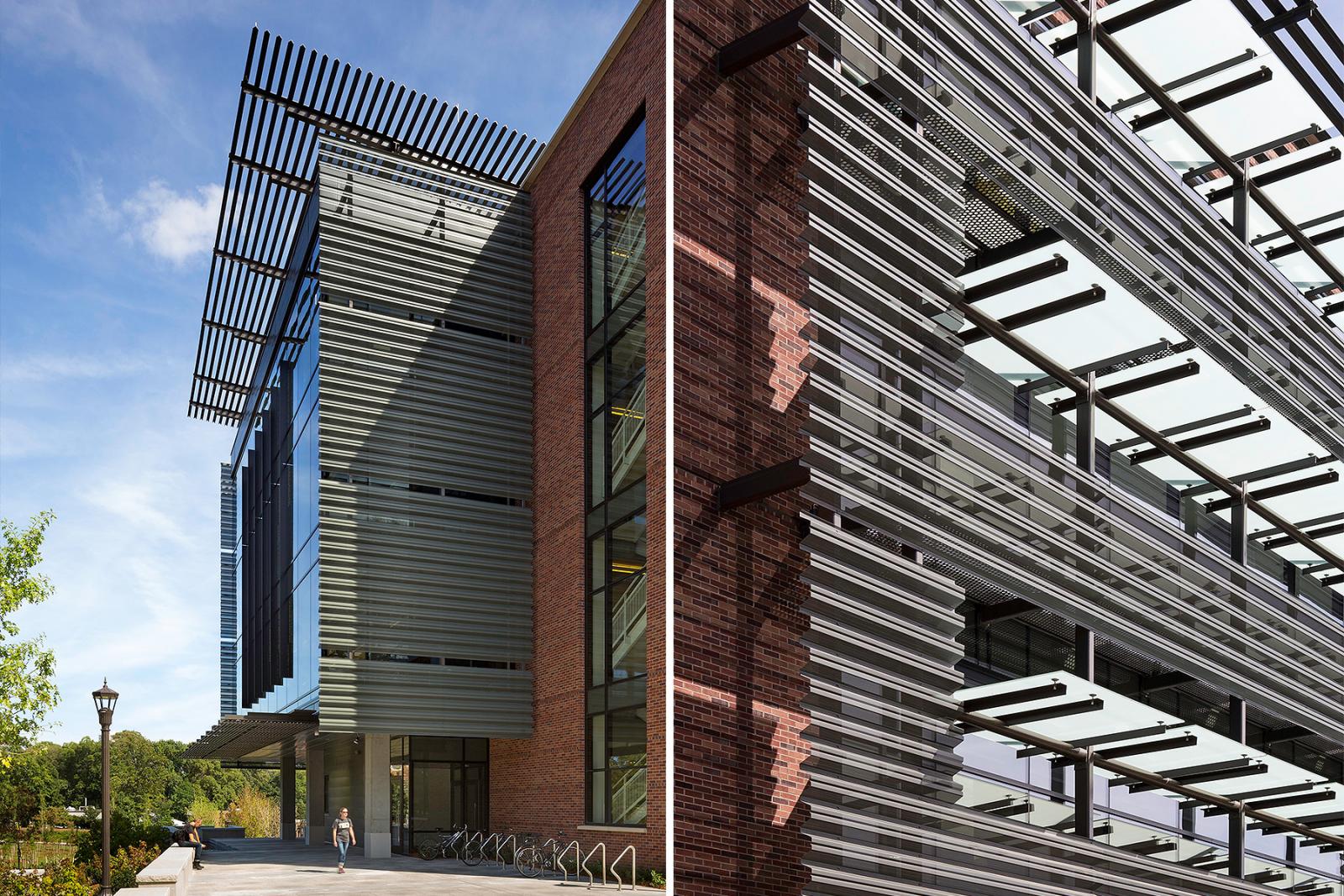 11041_N85_board.jpg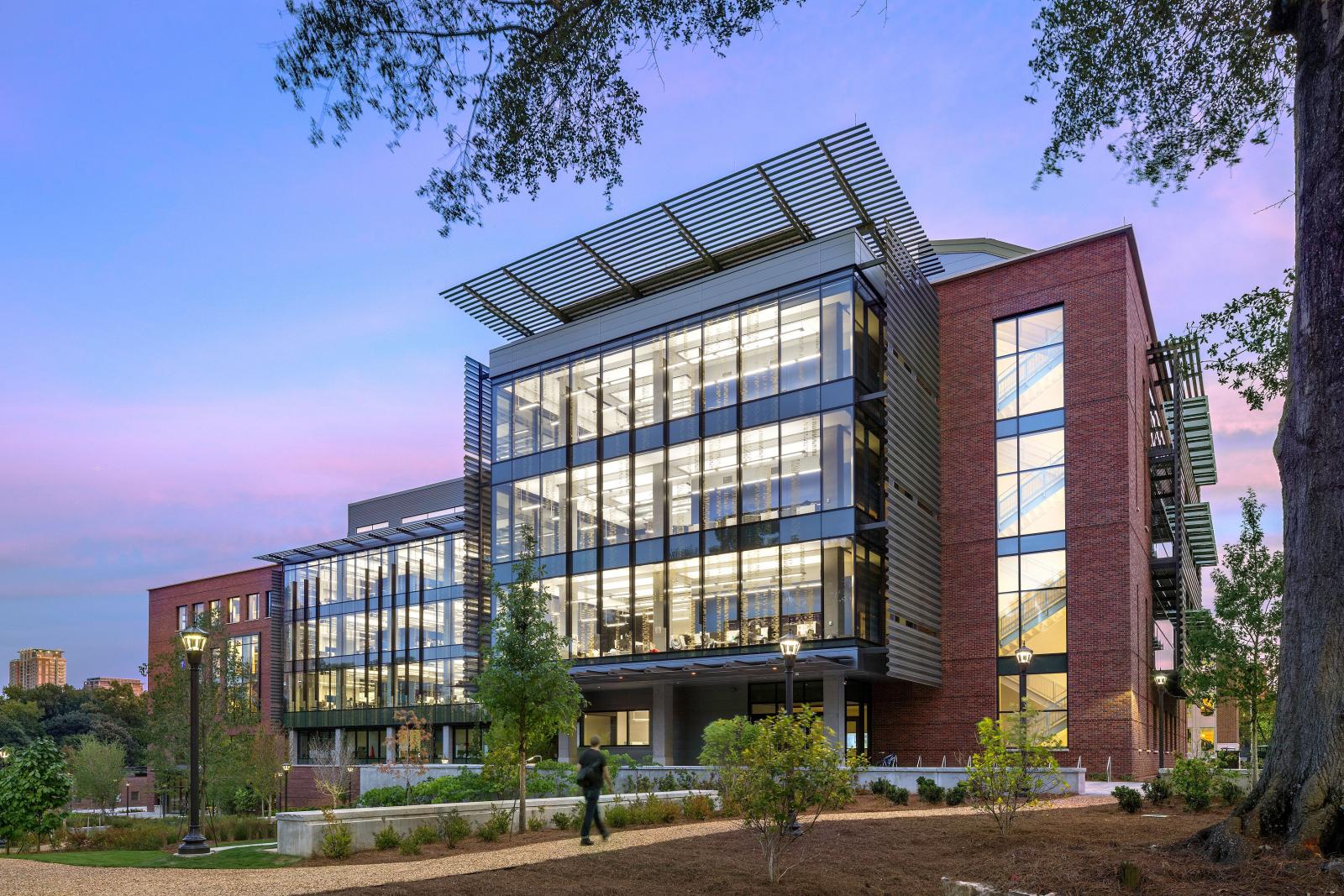 Awards
AIA San Antonio Design Award
AIA San Antonio COTE Award
Publications
Programs
Cafe, science labs, offices, classrooms, study areas
Project Size
Conditioned: 207,790 sq. ft.
Unconditioned: 4,676 sq. ft.
Architect of Record: Cooper Carry
General Contractor: McCarthy Construction
Structural Engineer: Uzun+Case
Civil Engineer: Long Engineering
Landscape Architect: Nelson Byrd Woltz
Photographer: Chris Cooper and Jonathan Hillyer