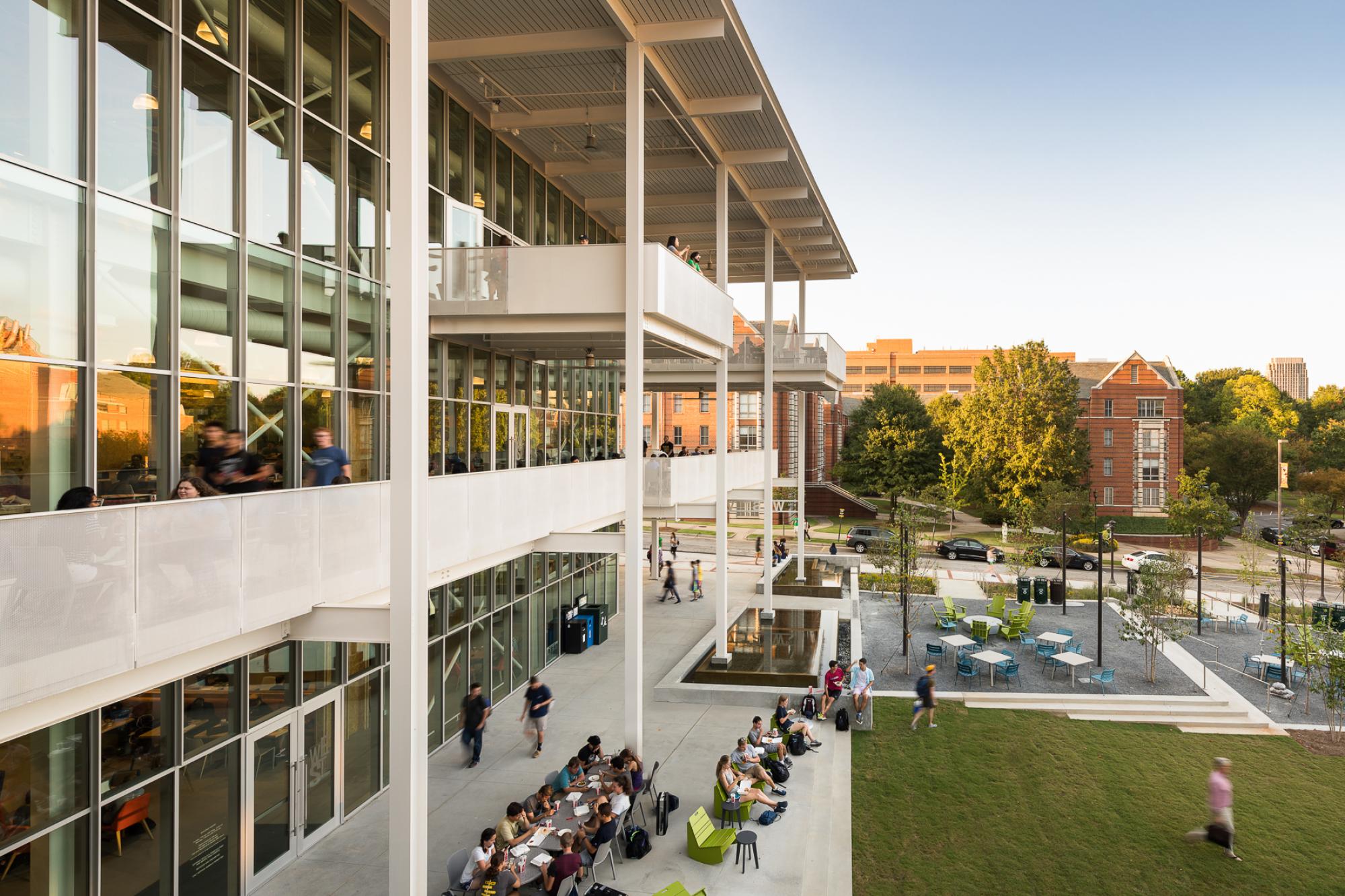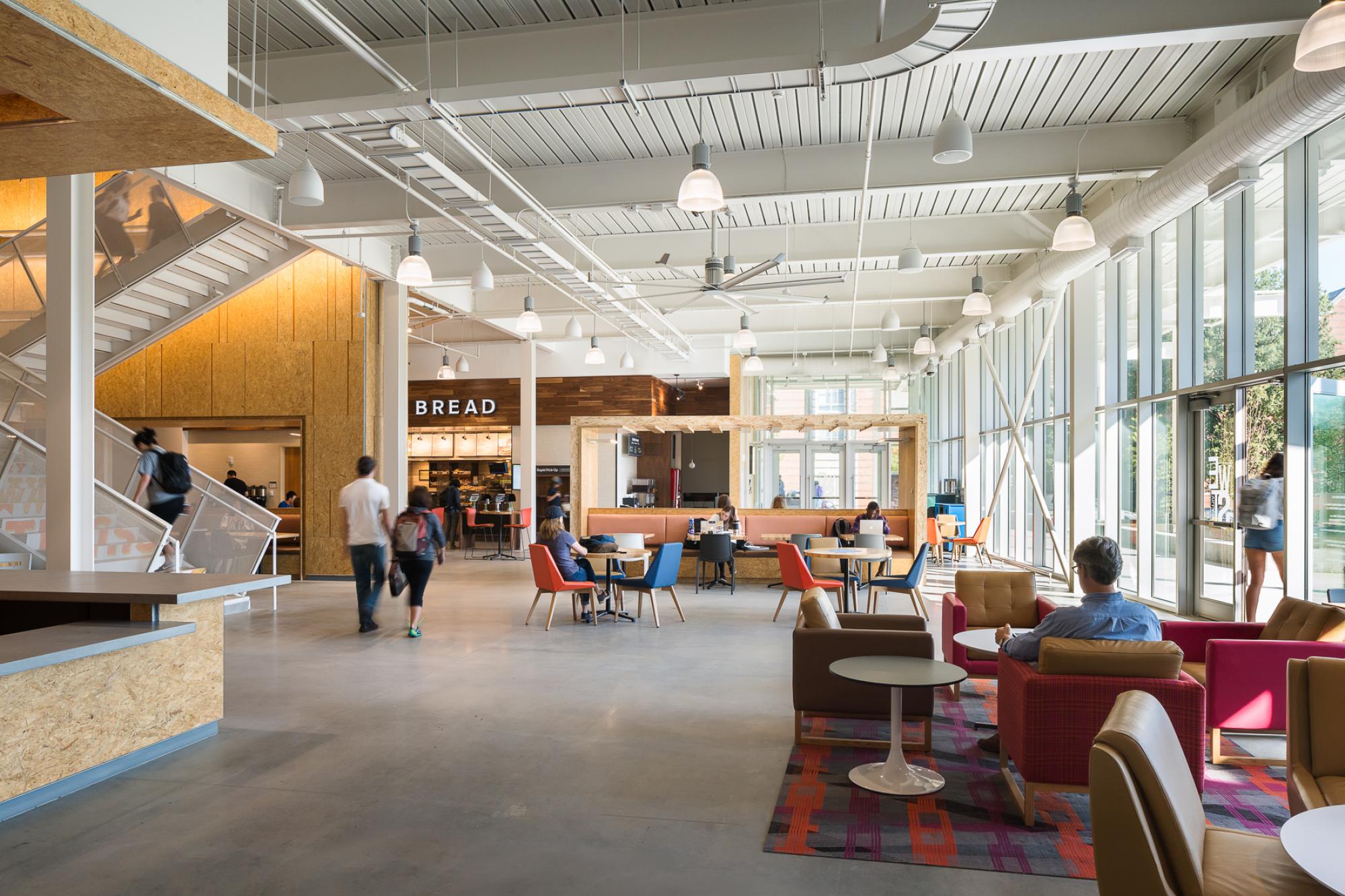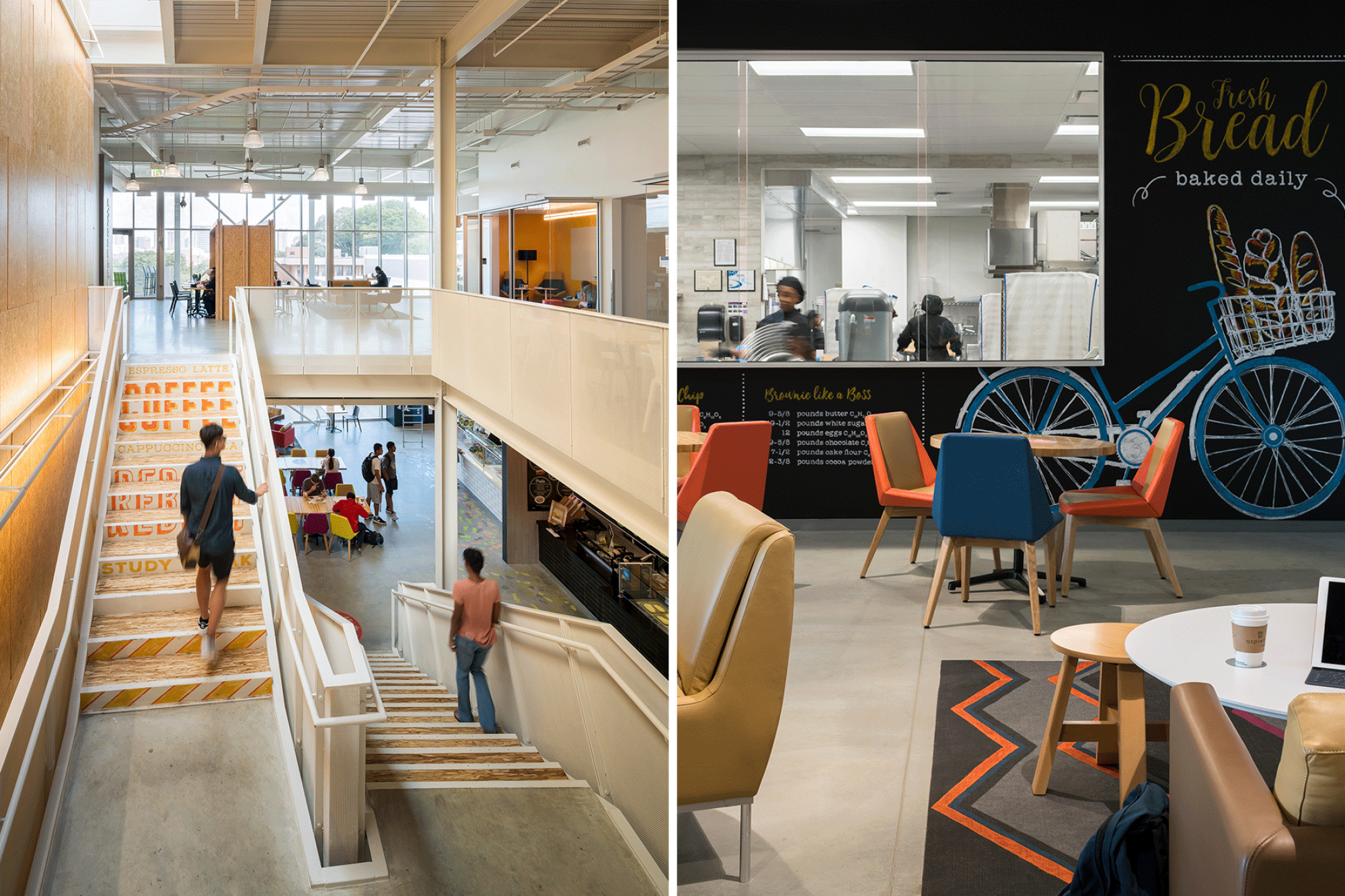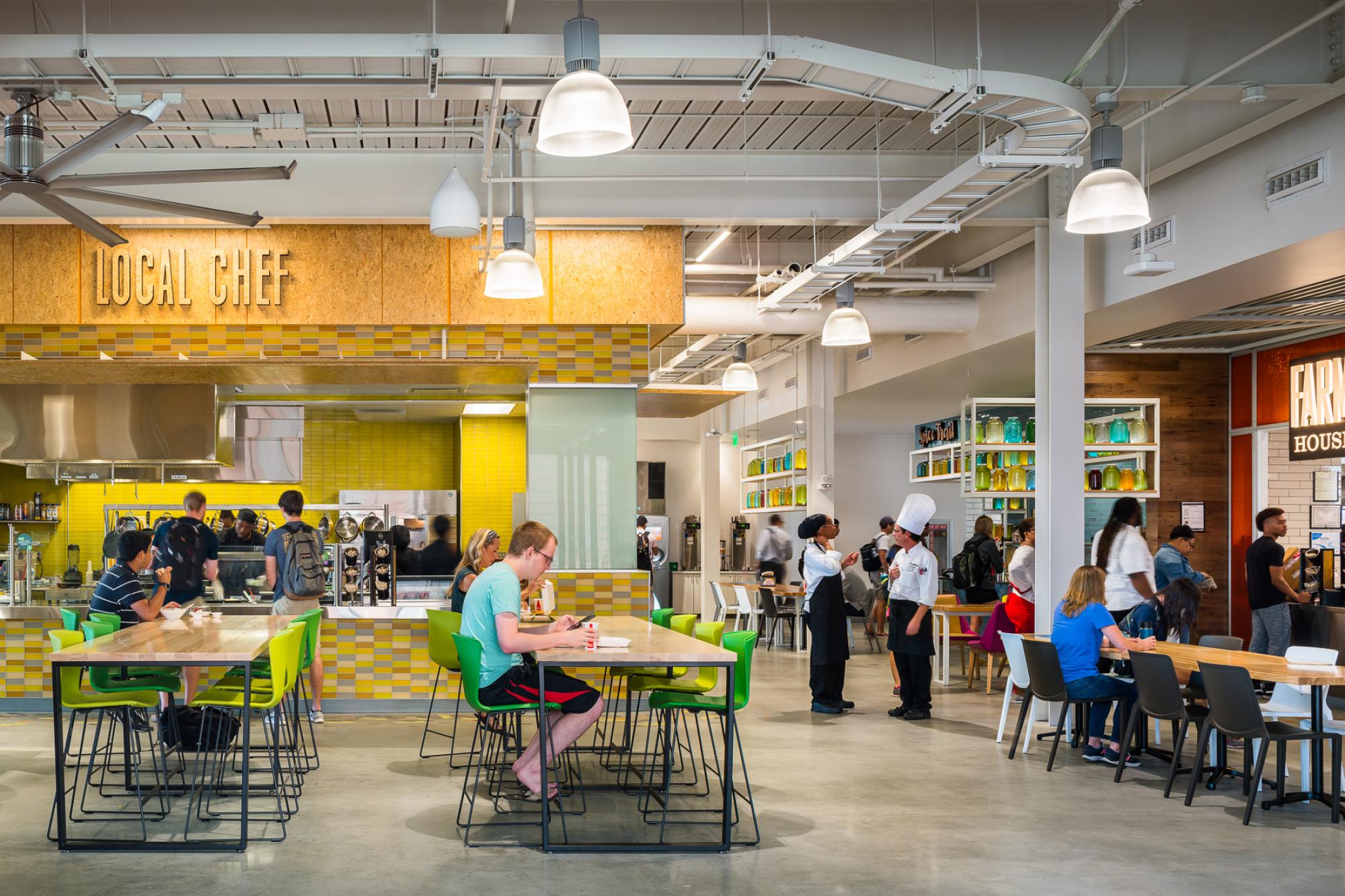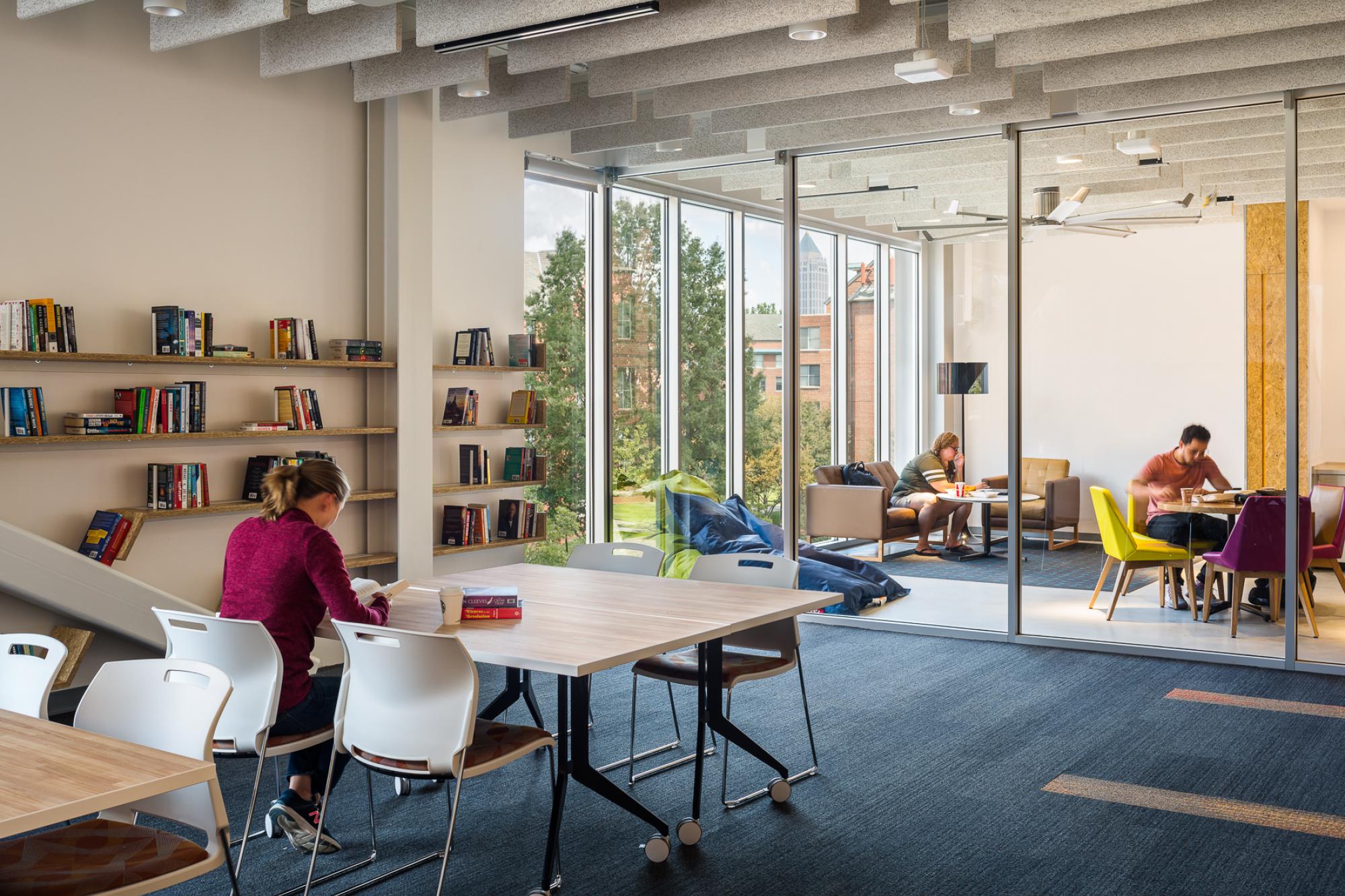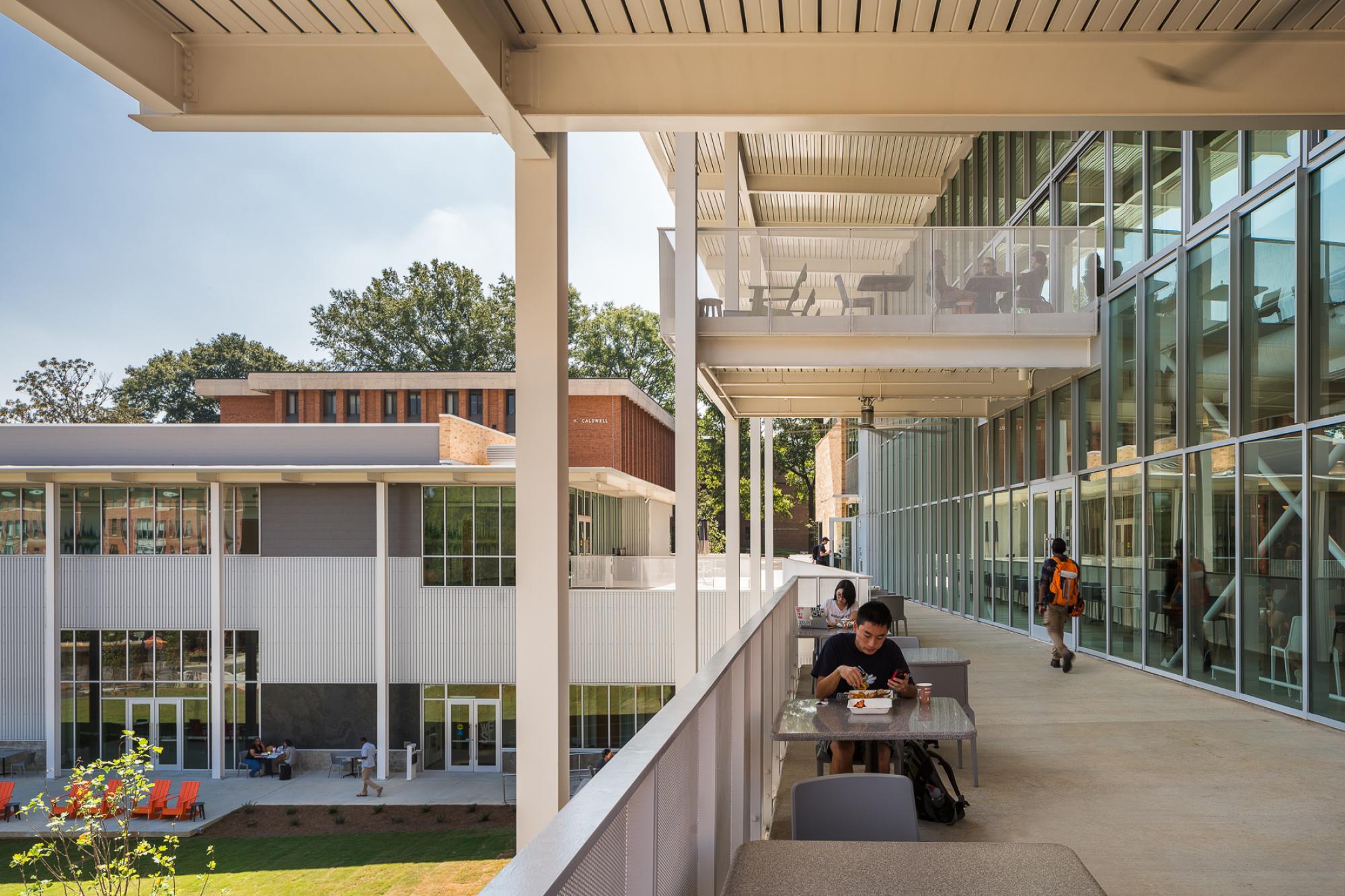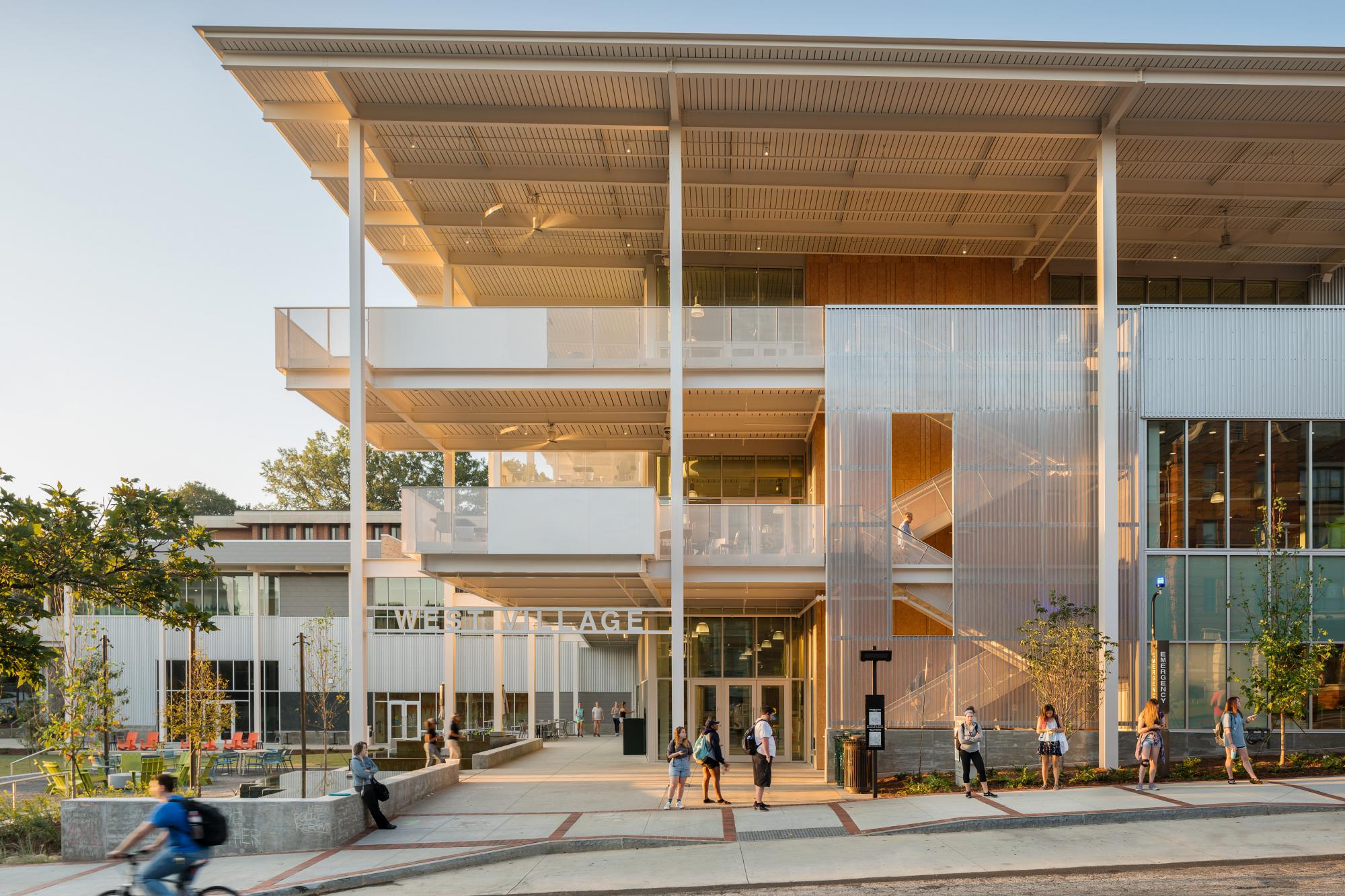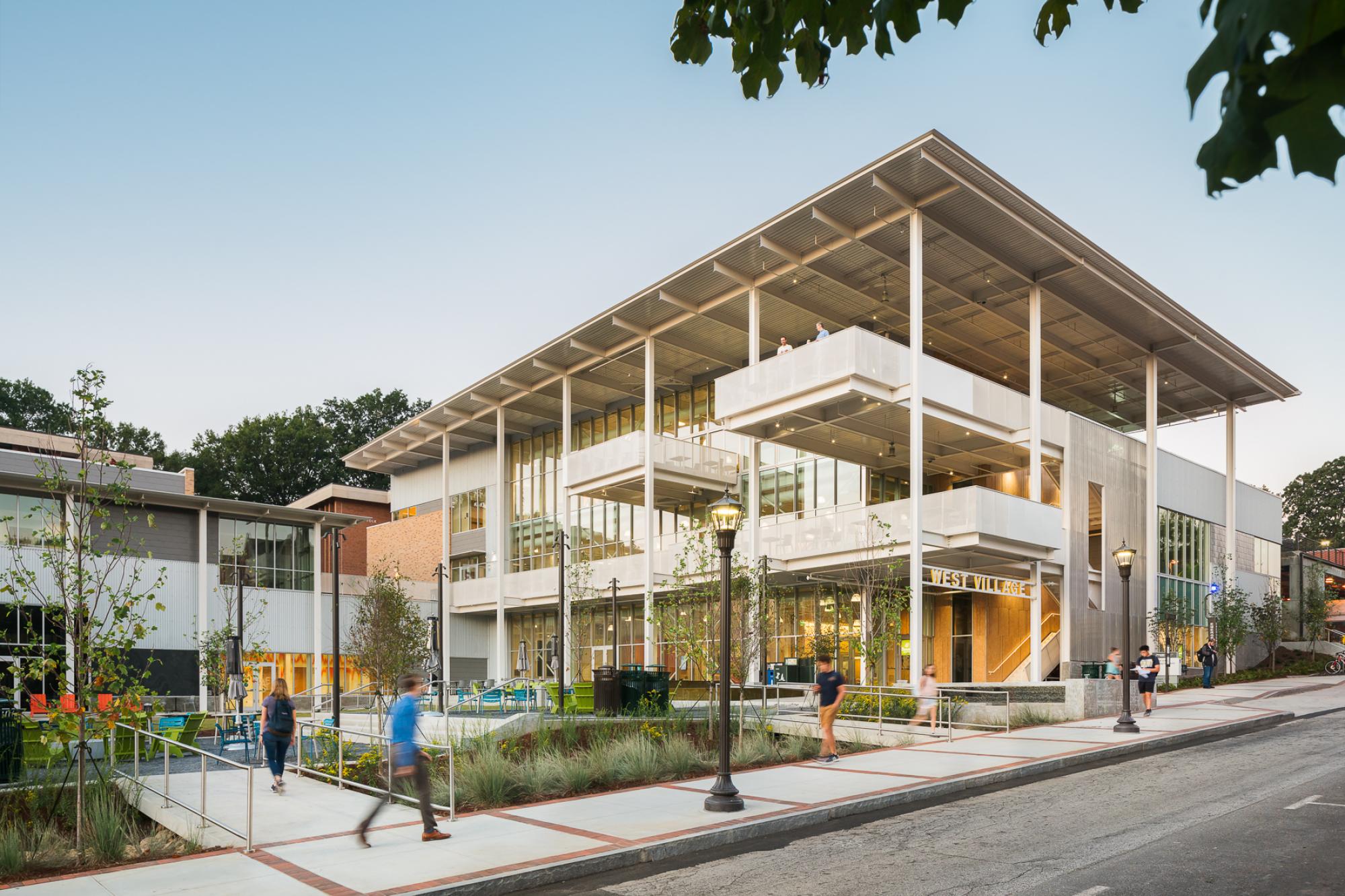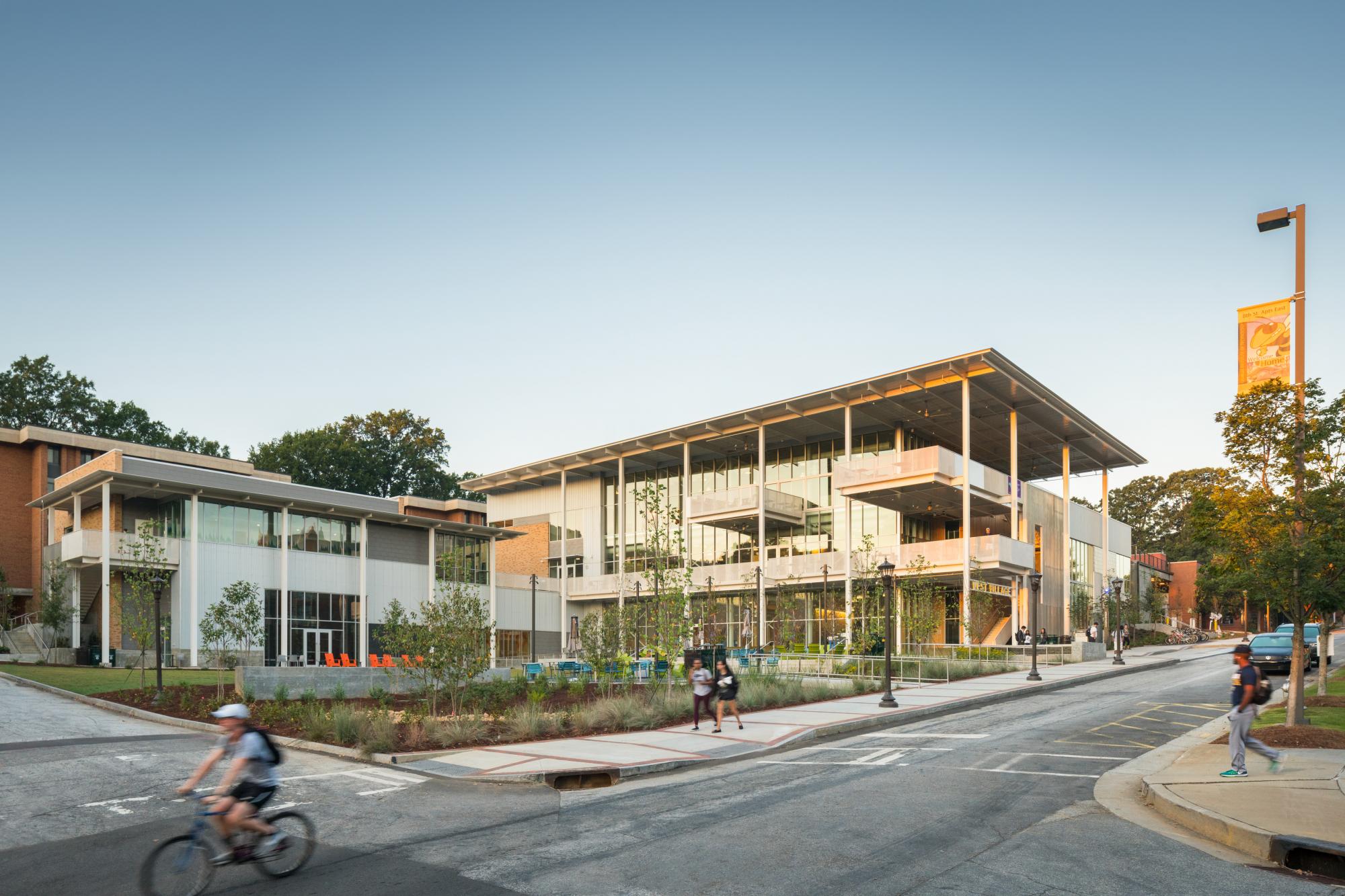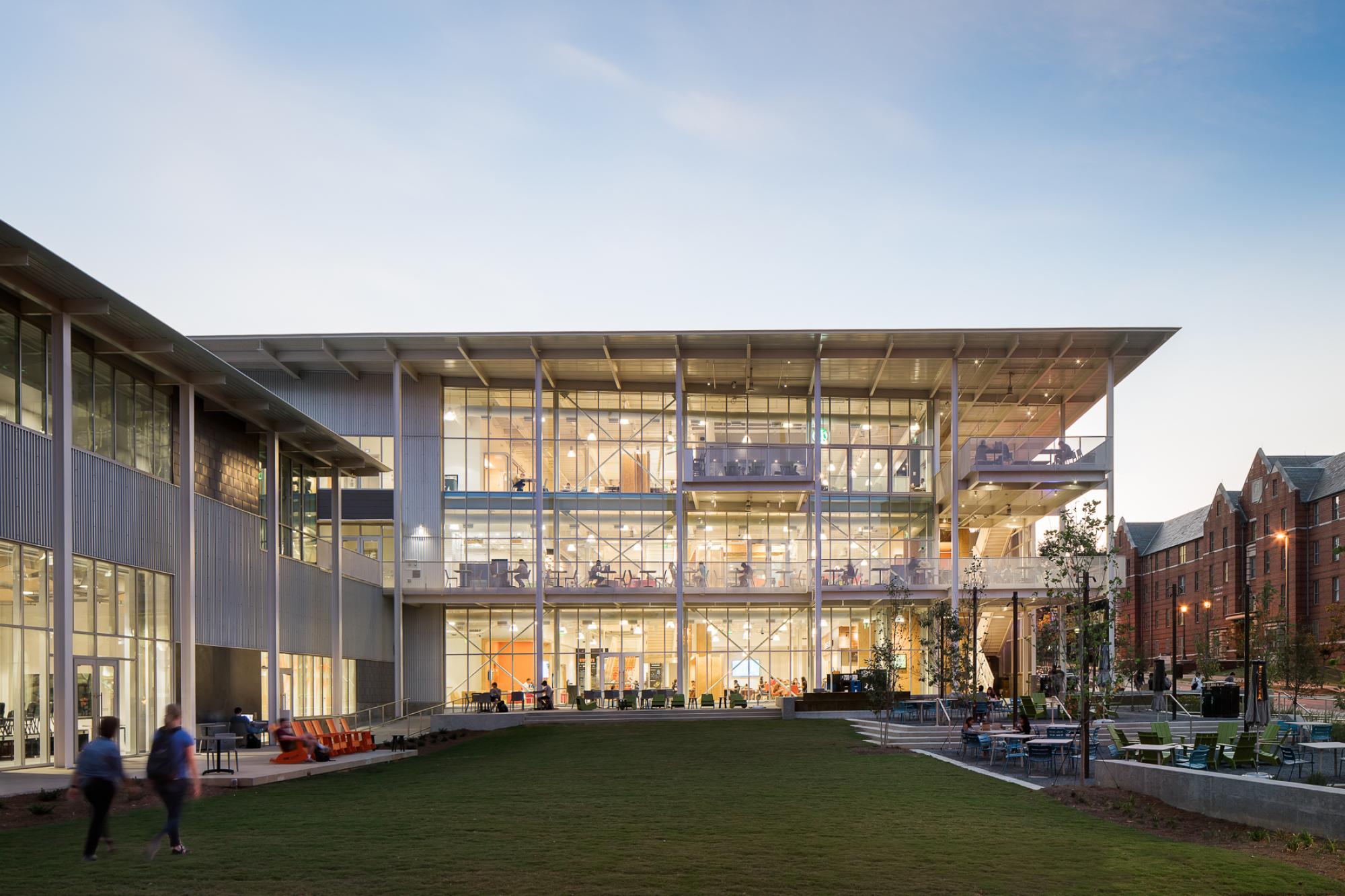 Georgia Tech West Village Dining Commons
The West Village Dining Commons is a vibrant, multi-purpose campus facility that provides dining and retail options for students and faculty in Georgia Tech's west campus quadrant. In addition to indoor and covered outdoor seating, the Commons provides instructional and multi-use academic space. These spaces are supported by collaborative open seating areas and lounges that flexibly convert into places for group meeting and study or individual study. Situated within the campus stormwater management and landscape master plan — known as the Georgia Tech Eco Commons — the dining commons reinforces Georgia Tech's campus-wide dedication to environmental stewardship by functioning as a learning lab and providing terrace roof gardens where students will grow food and plants. A retail-styled display of interior activity invites students and faculty inside. Entrances on all three levels of the building maximize accessibility to students, faculty and community. 
Designed by Cooper Carry Architects + Lake|Flato. 

Photography by Andrew Pogue
LakeFlato-GTechCommons-013.jpg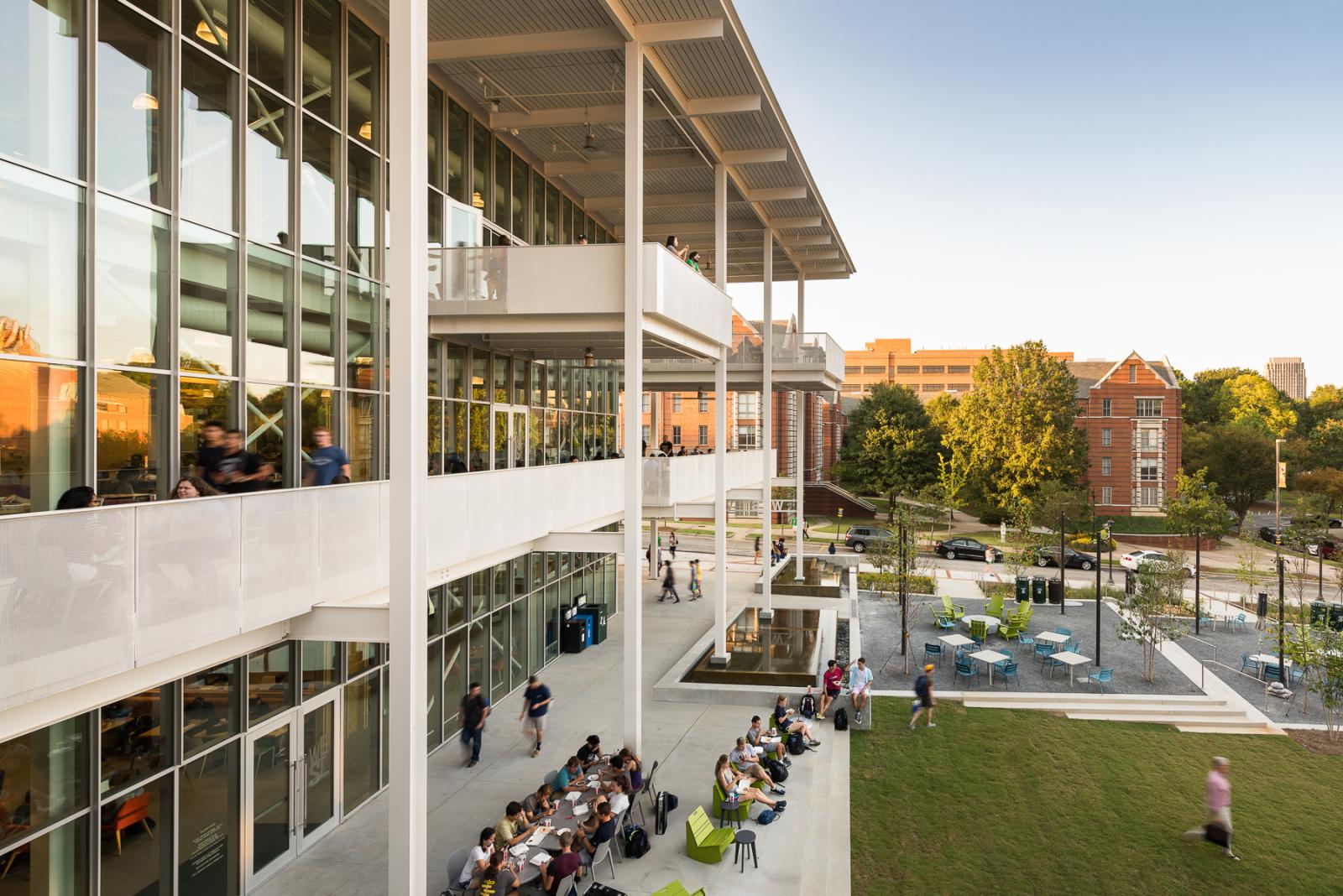 LakeFlato-GTechCommons-022.jpg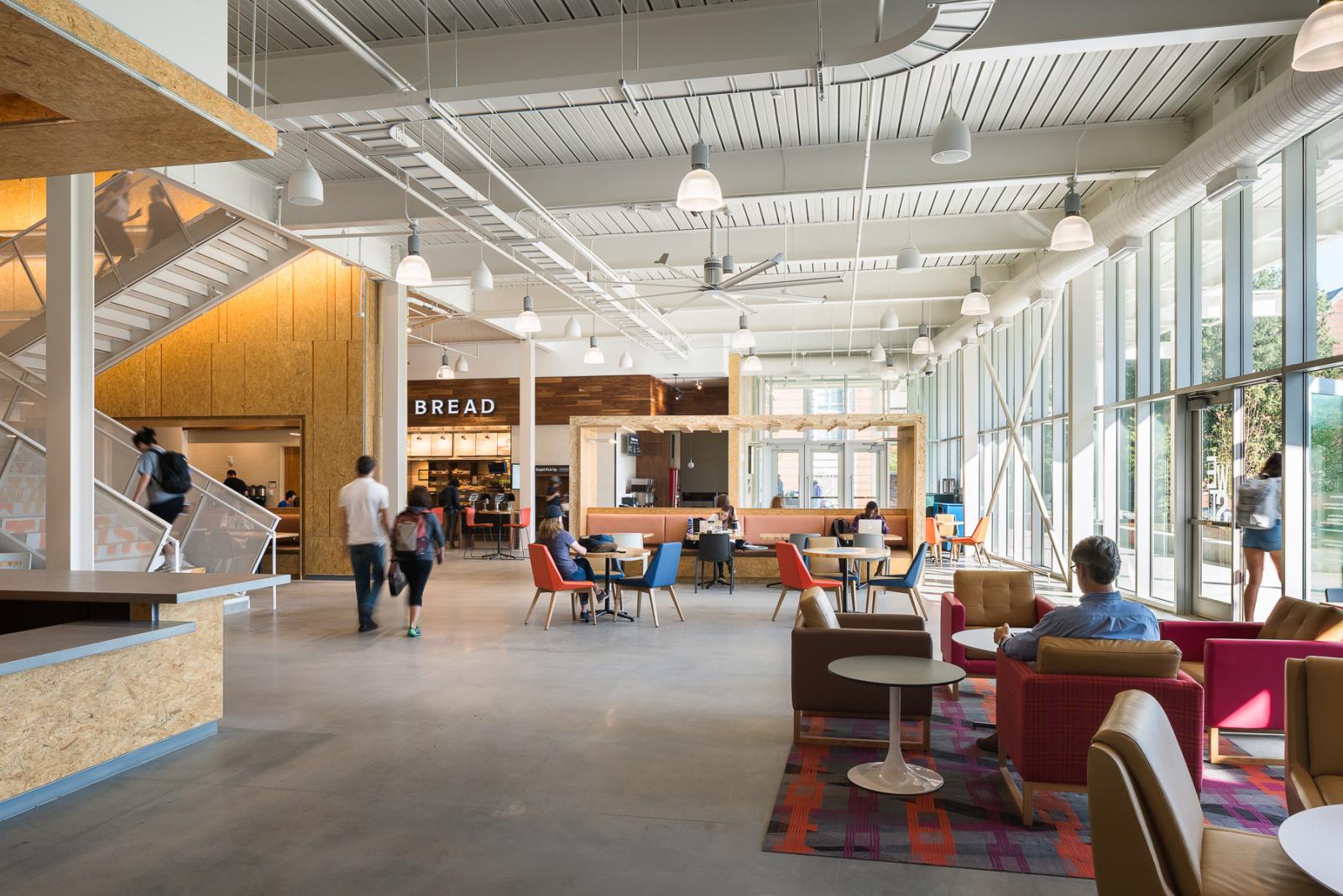 two-up.png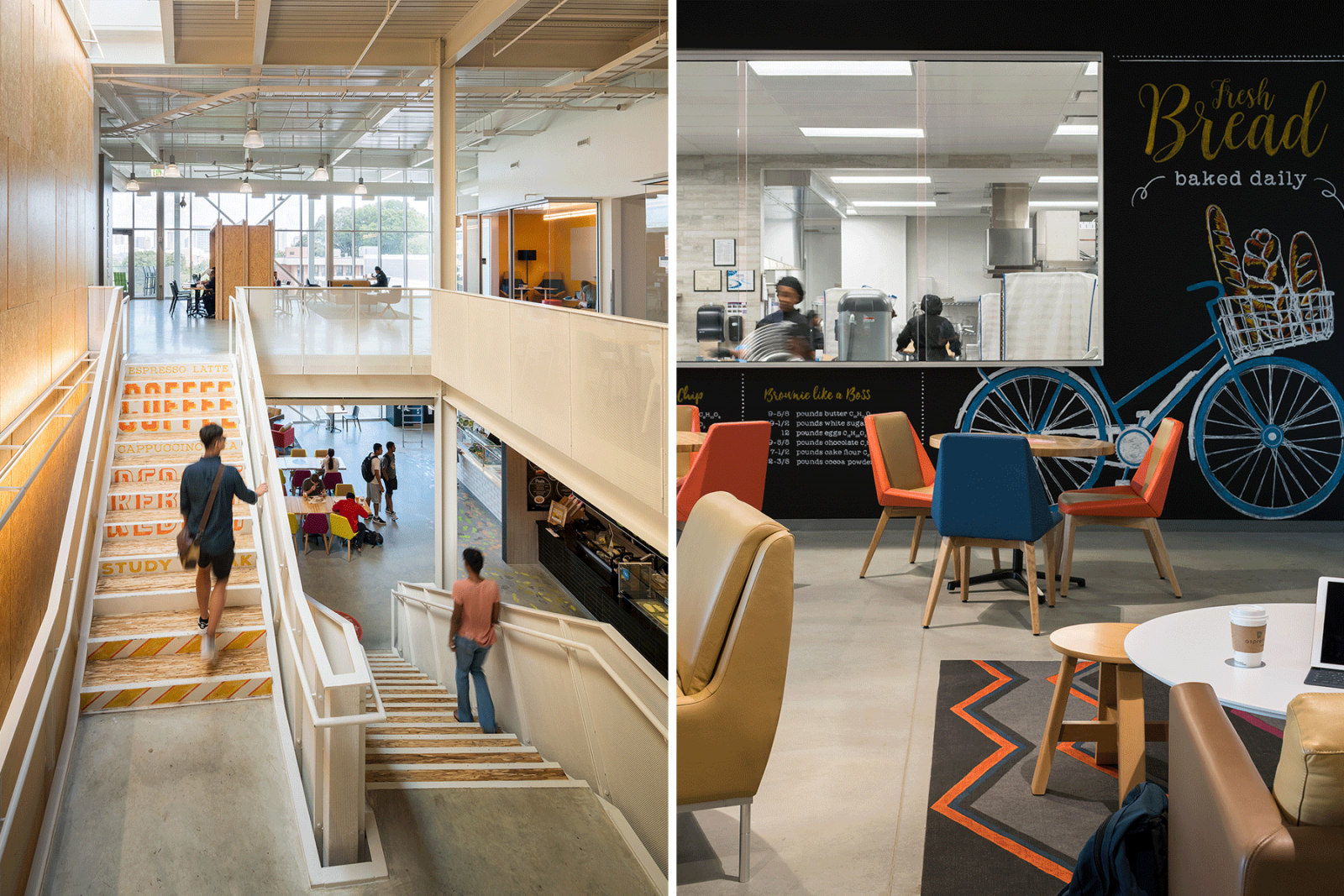 LakeFlato-GTechCommons-005.jpg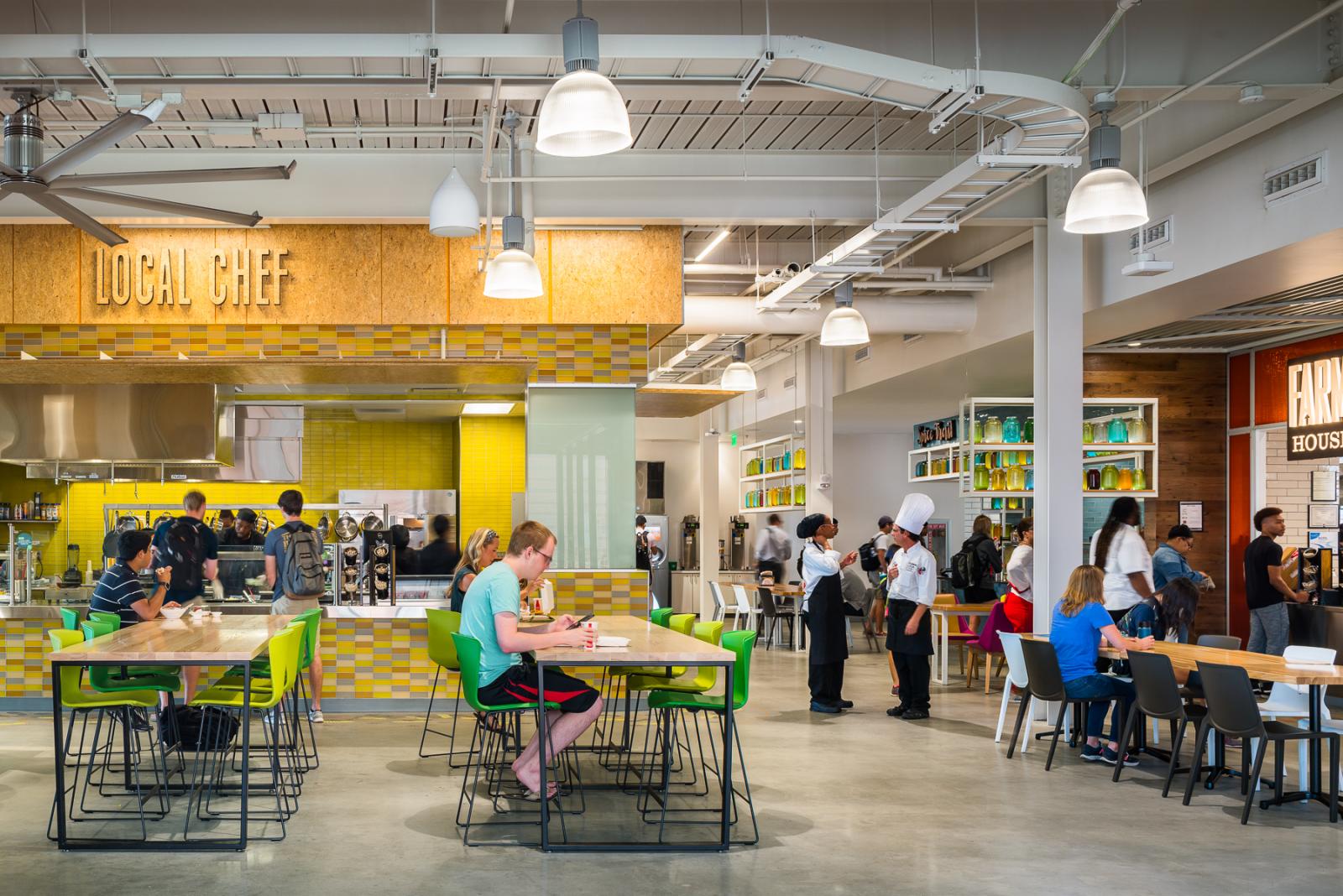 LakeFlato-GTechCommons-007.jpg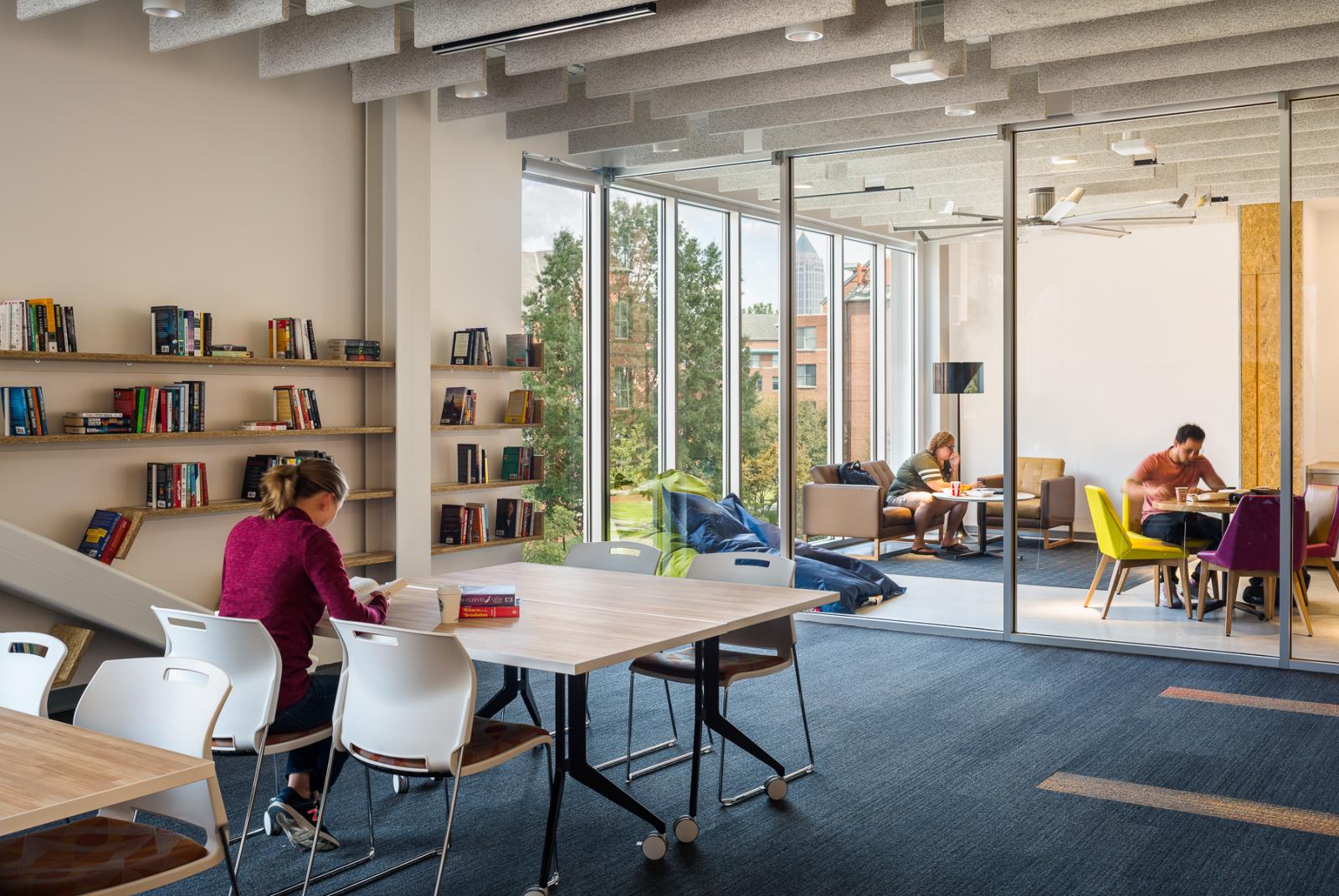 LakeFlato-GTechCommons-026.jpg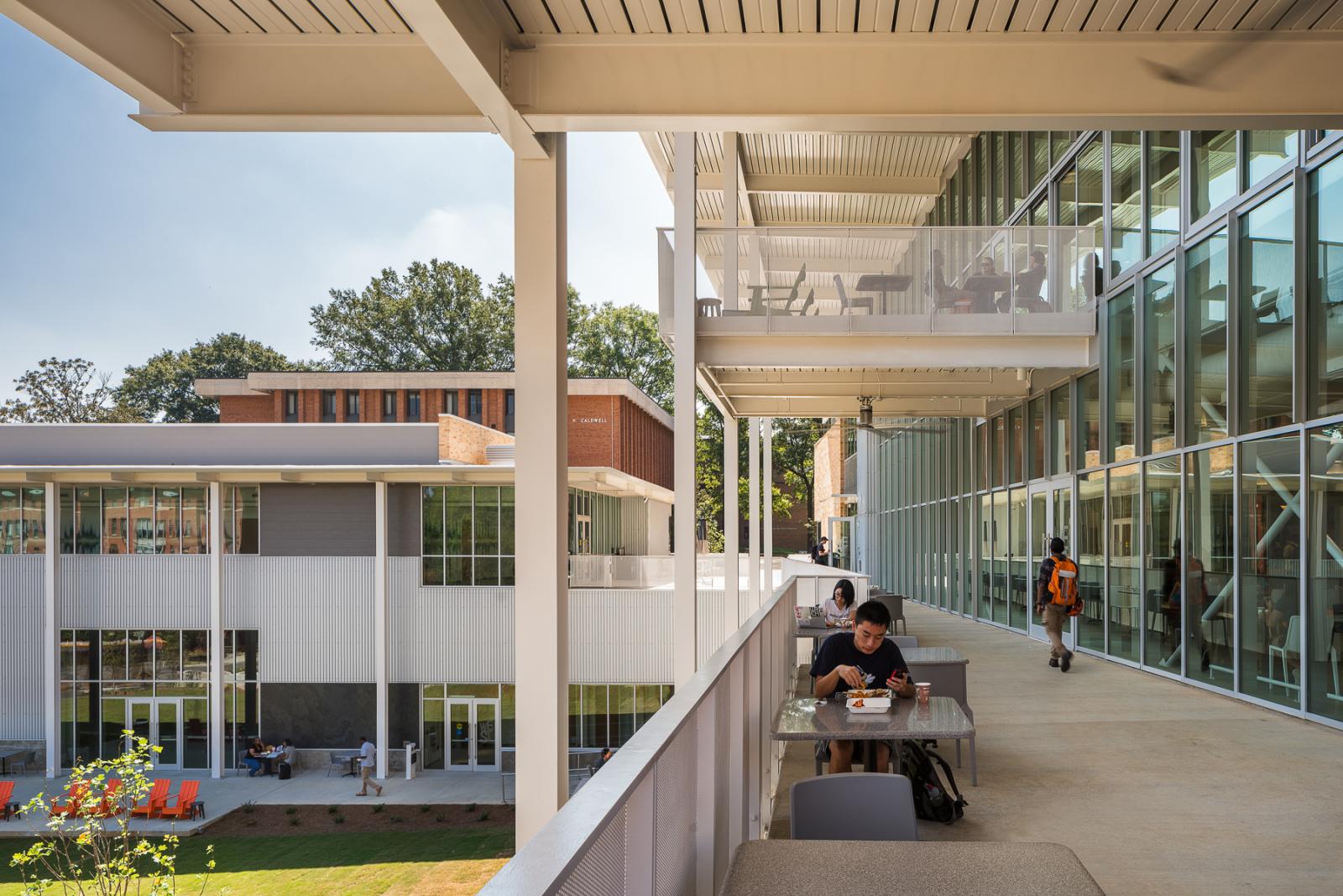 15009_P_N15_board.jpg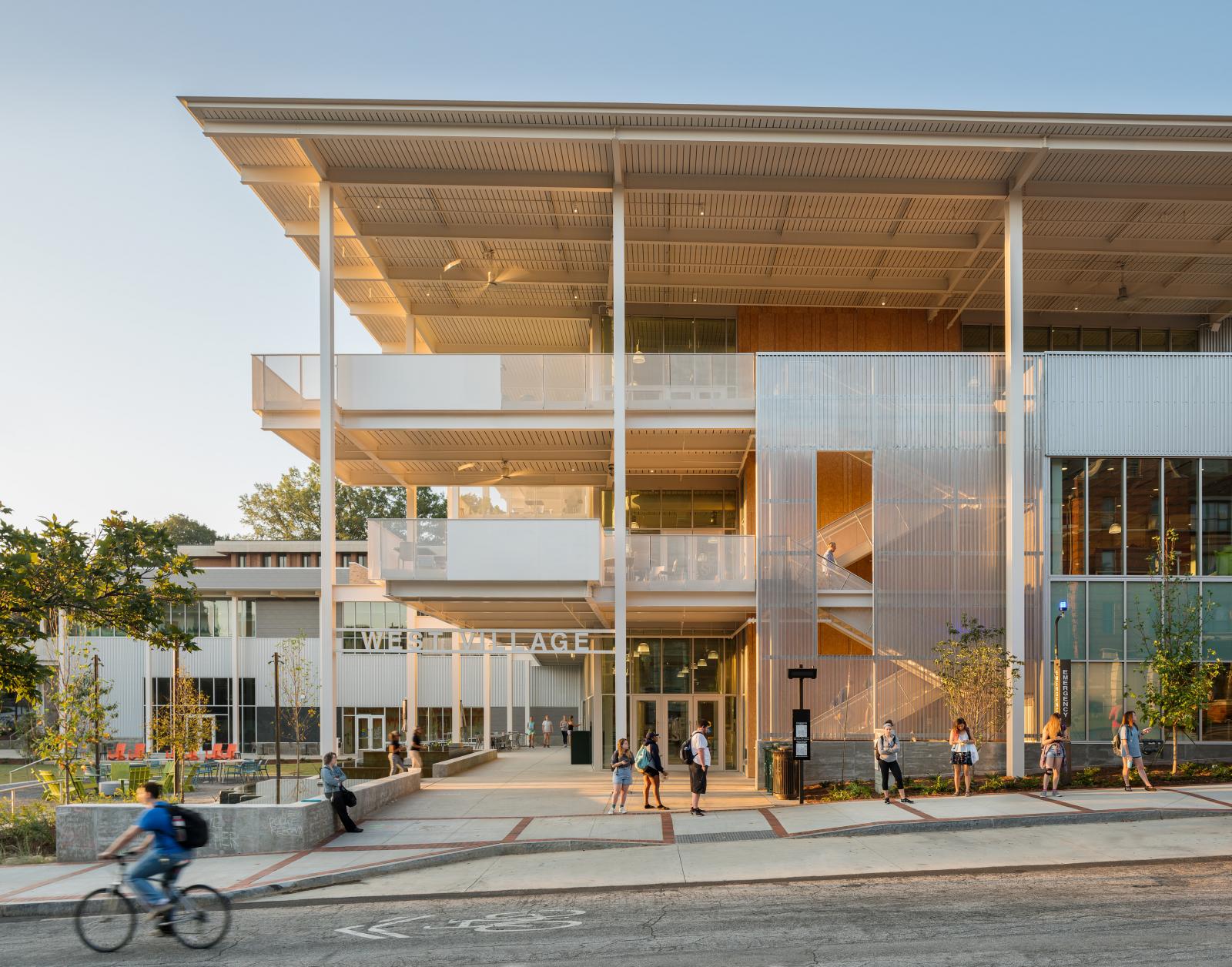 LakeFlato-GTechCommons-016.jpg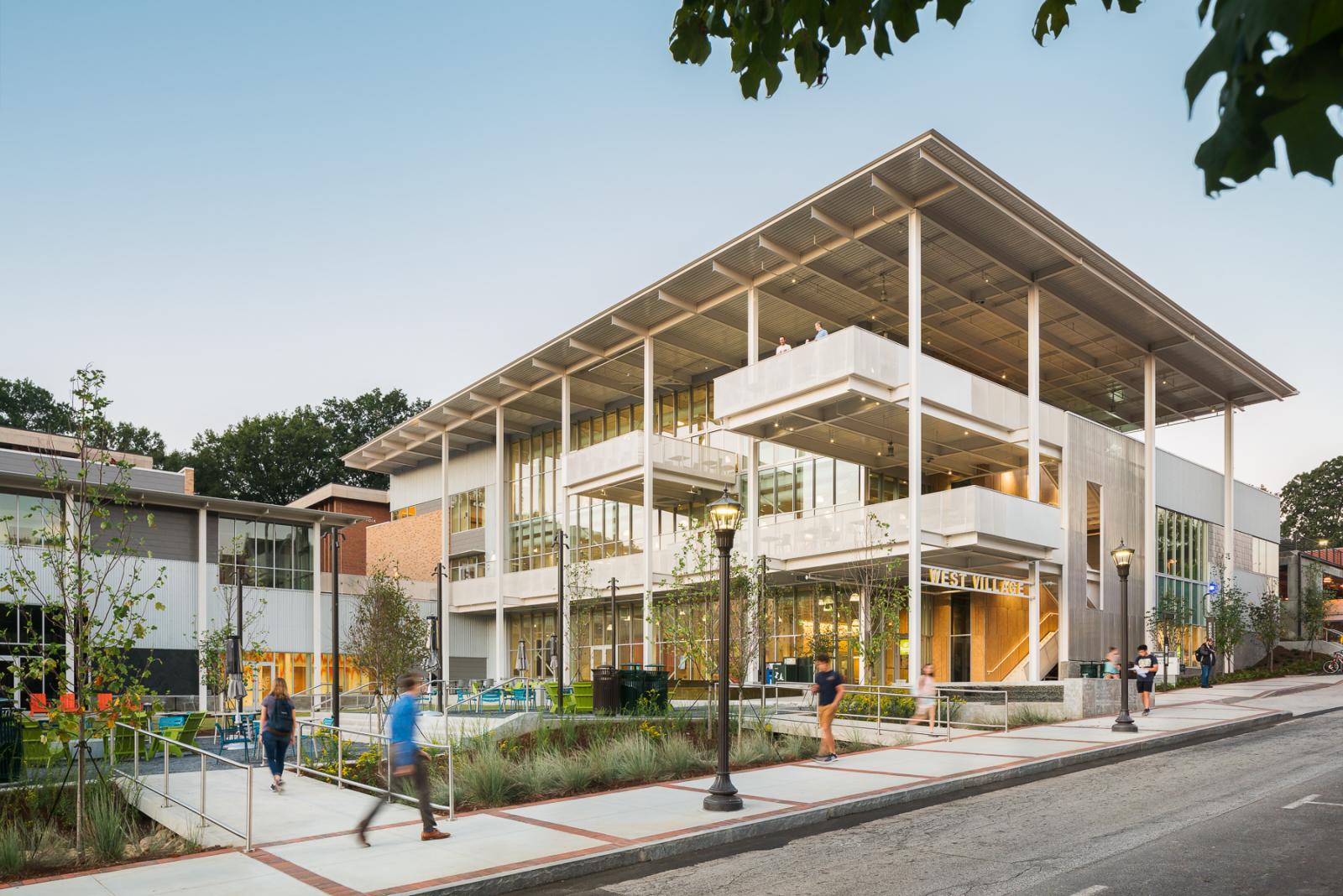 15009_P_N14_board.jpg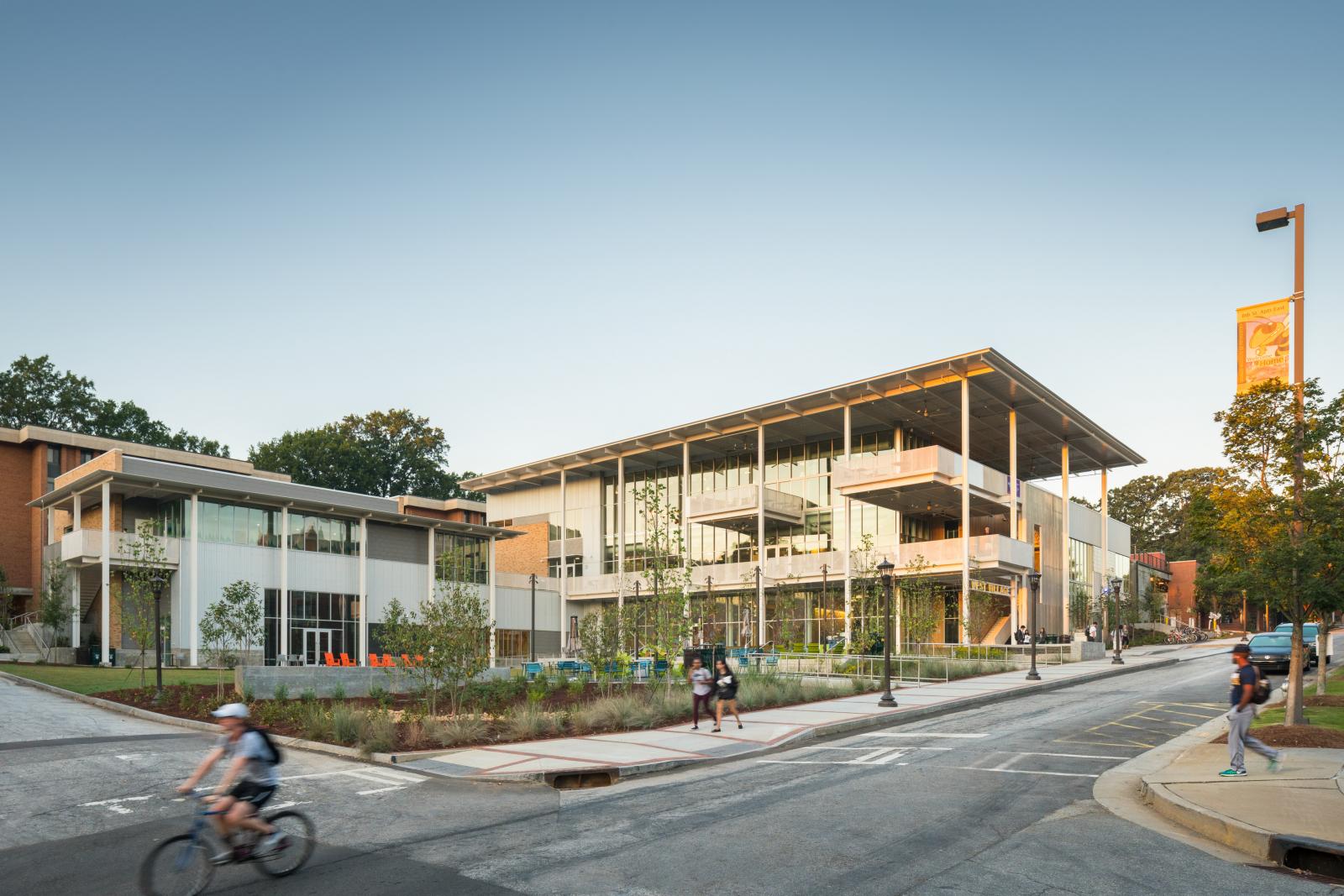 LakeFlato-GTechCommons-014.jpg