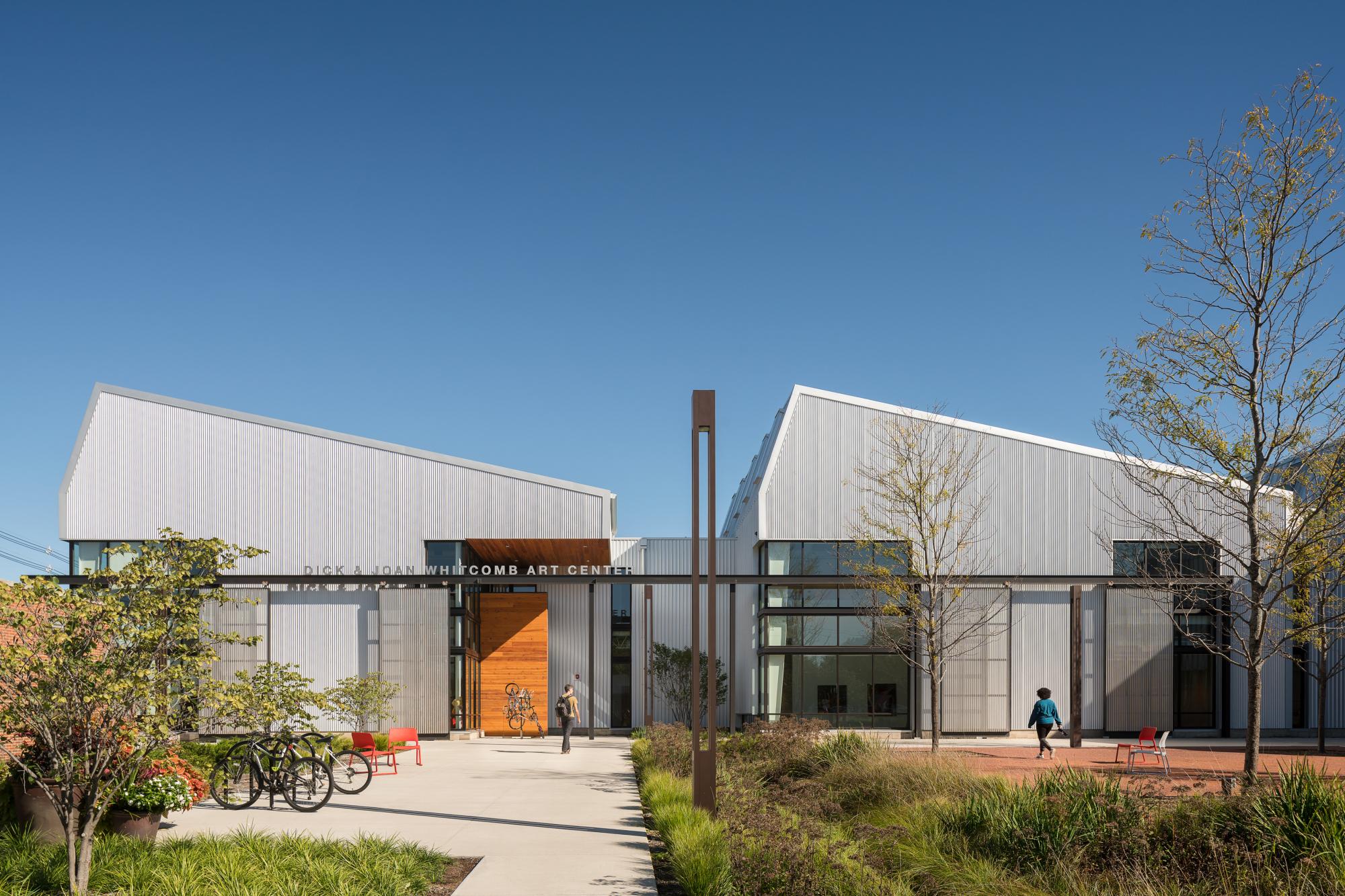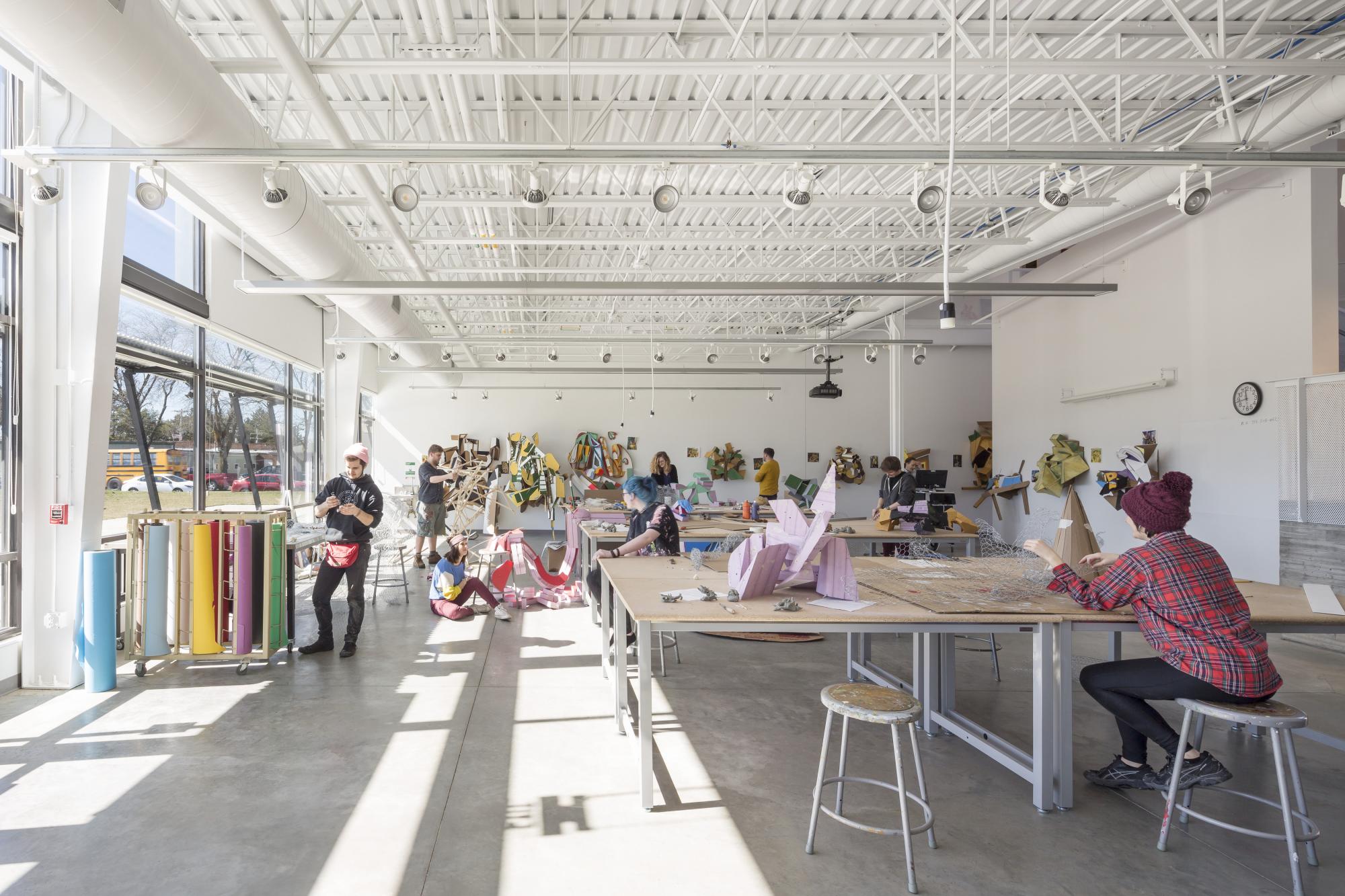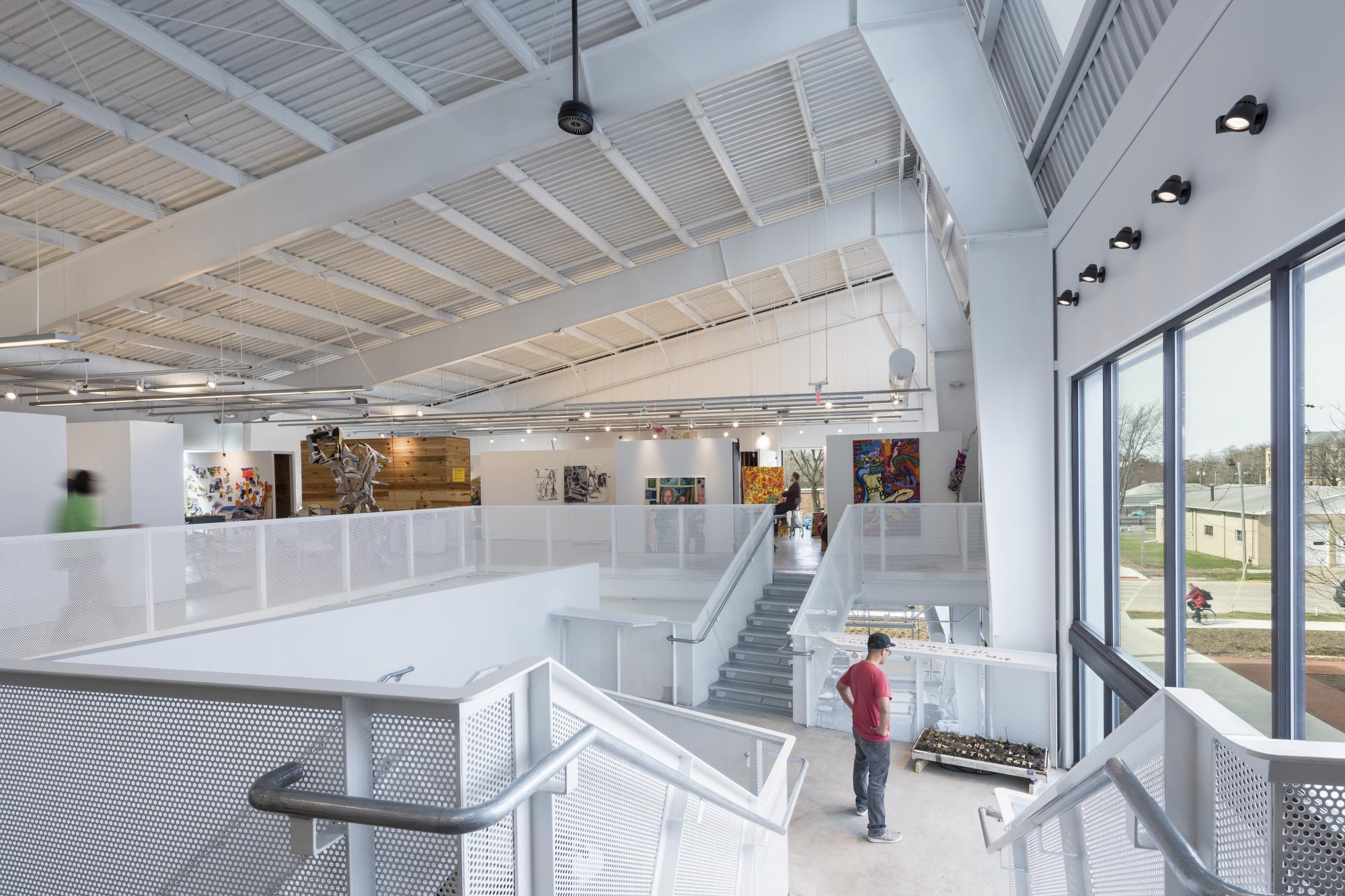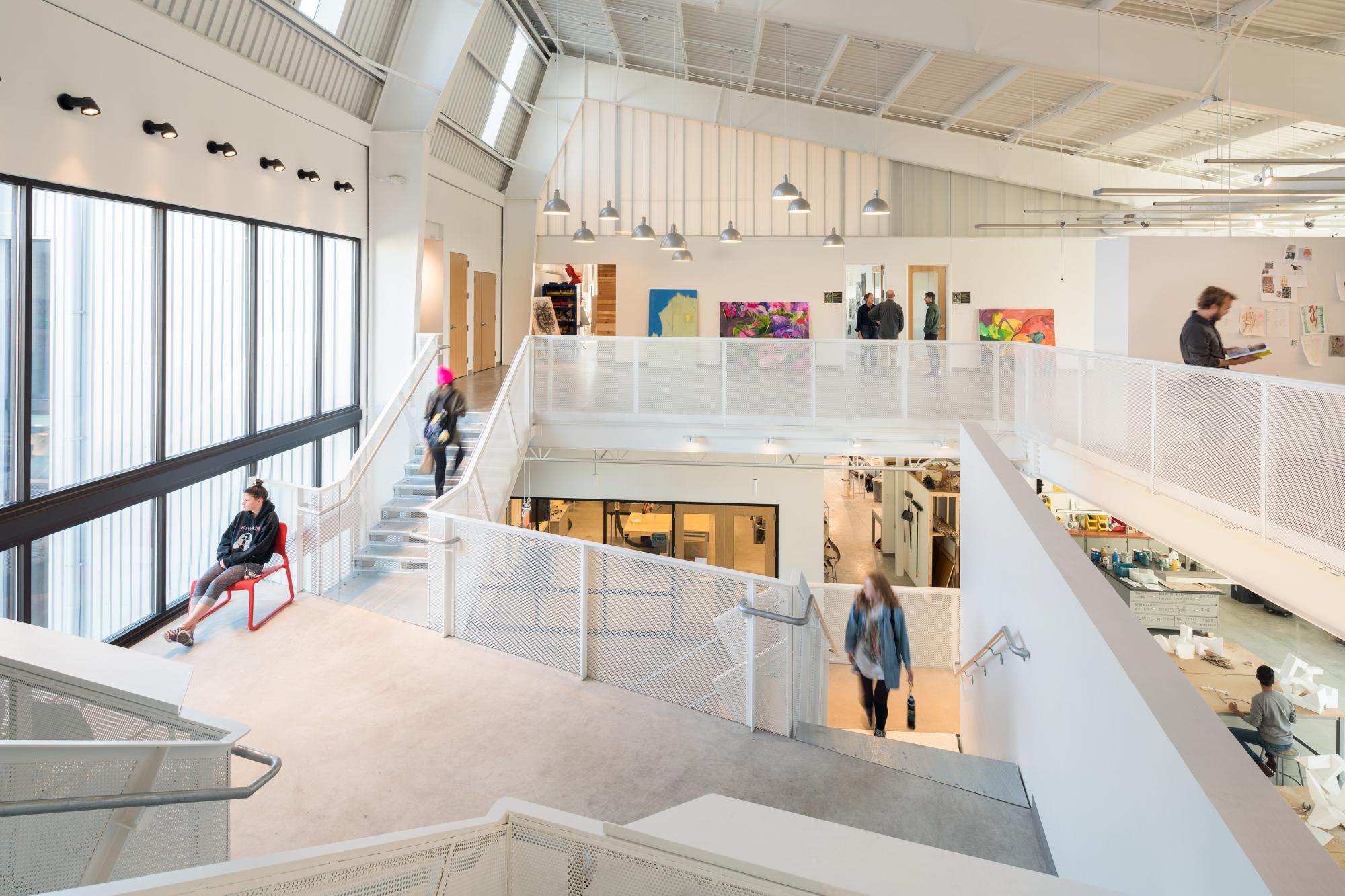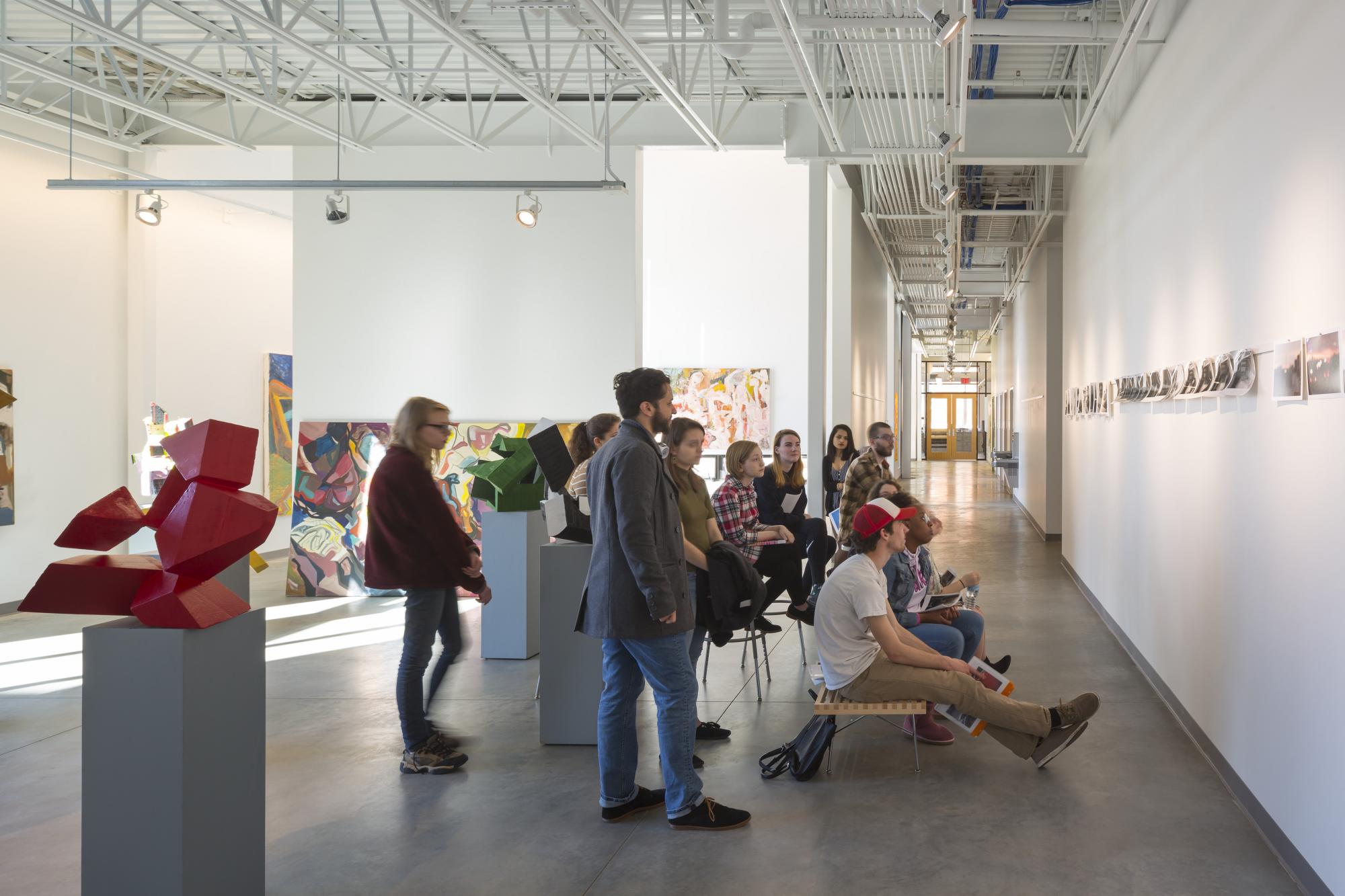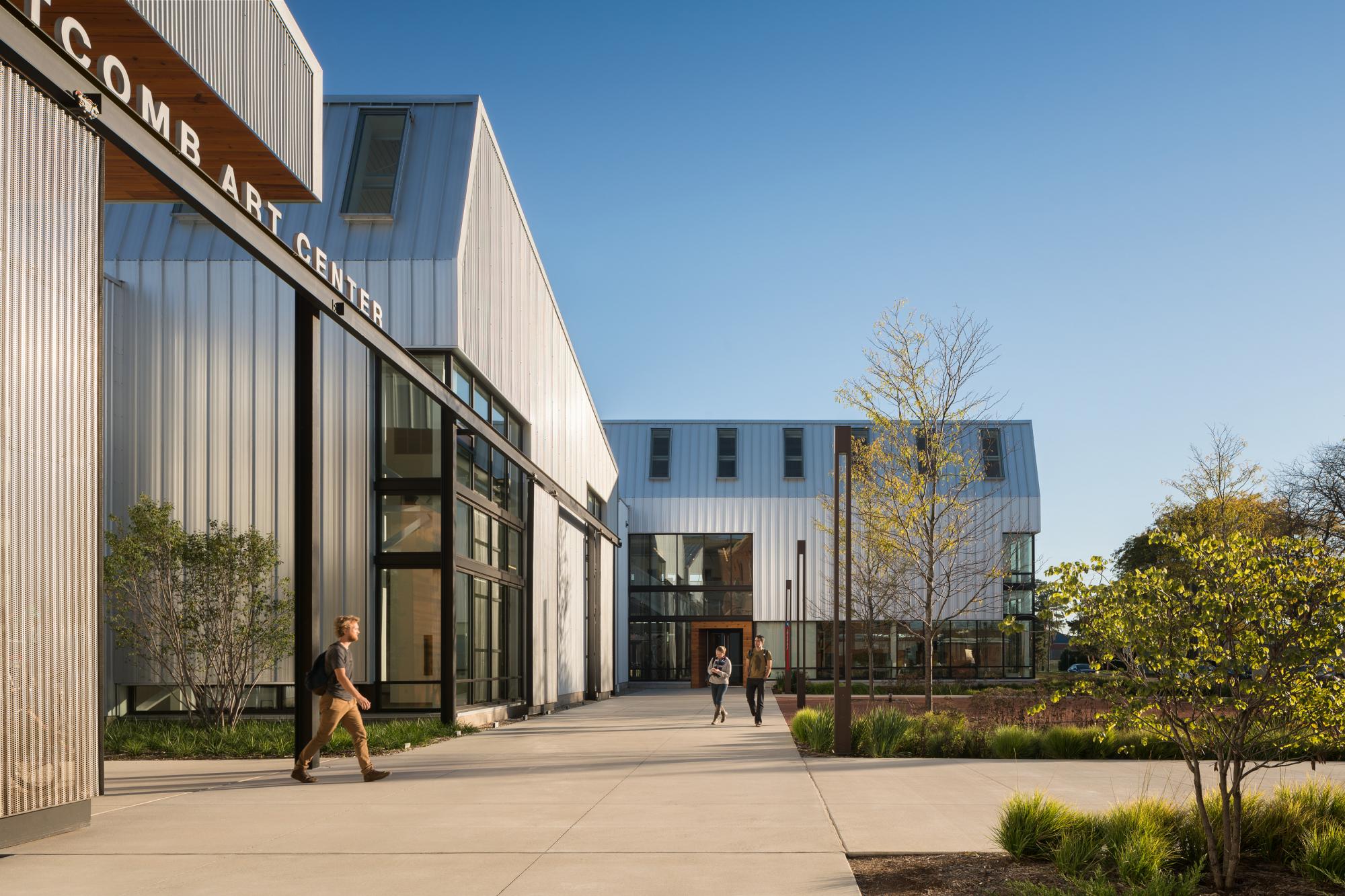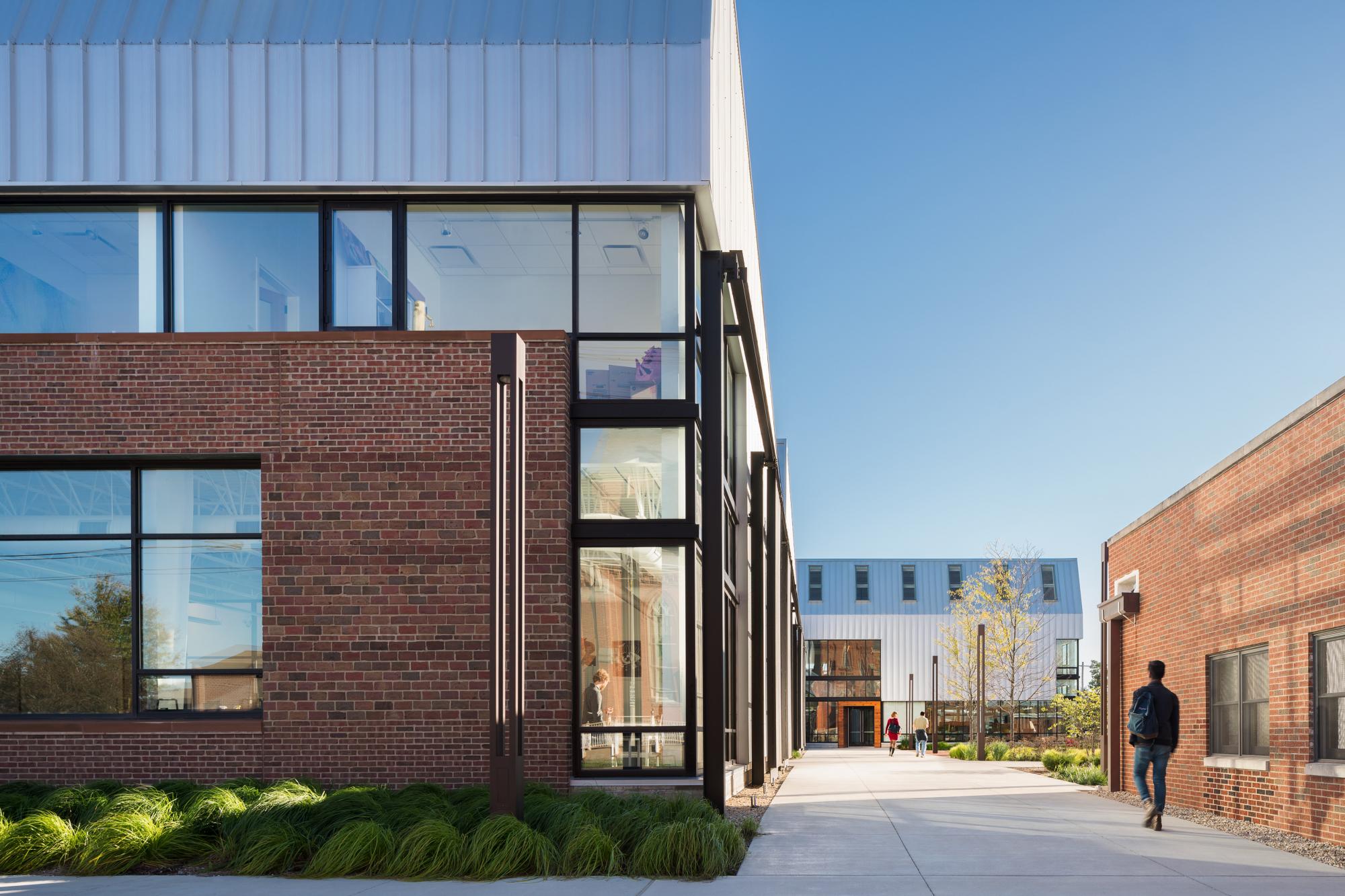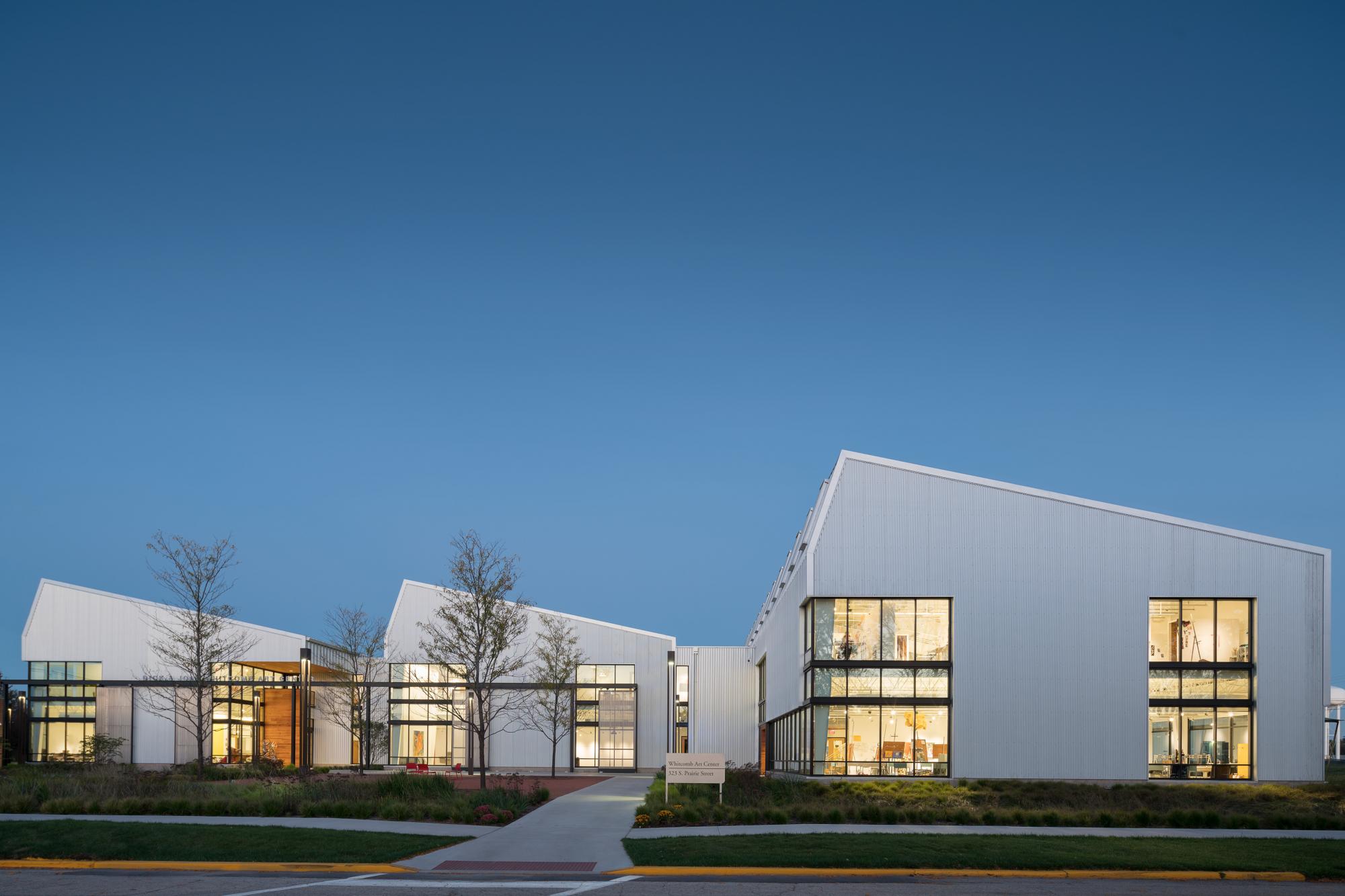 Knox College Whitcomb Art Center
This new facility will provide 30,000-square-feet of academic and support space for the studio and art history departments, accommodating its recent growth and bringing together disparate campus functions. Situated at the northern edge of the campus and configured around a new plaza, the building develops a new connection between central campus and downtown Galesburg. Inside, open stairs fosters collaboration and the exchange of ideas as students and professors move throughout the building. Double-heighted spaces provide critique and pinup space, while a lecture hall accommodates large gatherings and receptions for student work. Each program studio is closely paired with support spaces including exterior work courts, computer labs, metal and wood shops, and film development rooms. The vibrancy of Knox's art culture is displayed from the building's dynamic facade which comprises of large, sliding doors that serve as a sun-shading devices by moving with the changing seasons.​
Working closely with Lake Flato on the Whitcomb Art Center has been one of the most rewarding and invigorating undertakings of my professional life. Even now, every time I walk into the building, I get a little jolt of excitement and a renewed energy for teaching as an act of collaboration and discovery. I know our students feel it too.
Chair, Department of Art and Art History, Knox College
14011_P_N11_board.jpg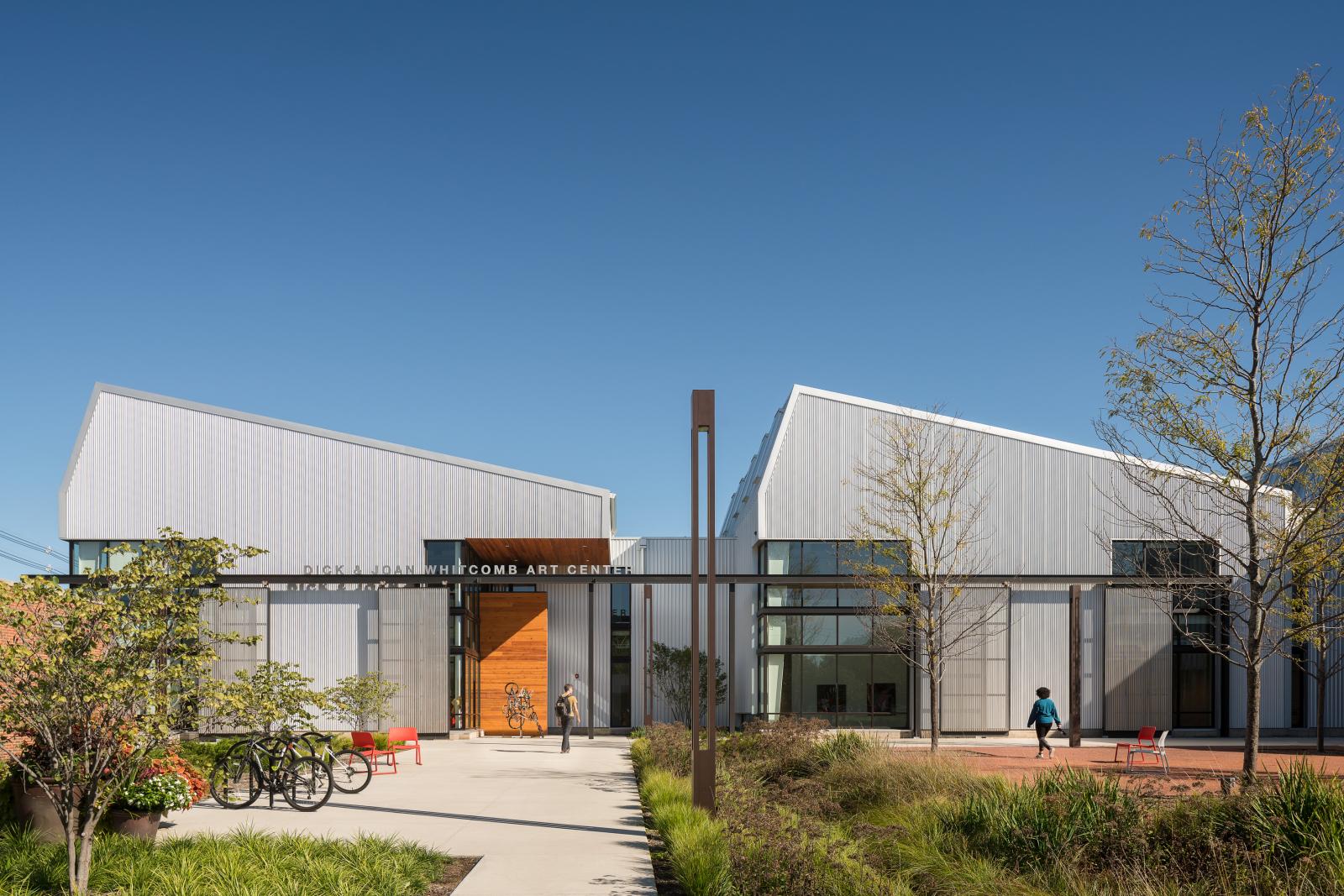 14011_N40_board.jpg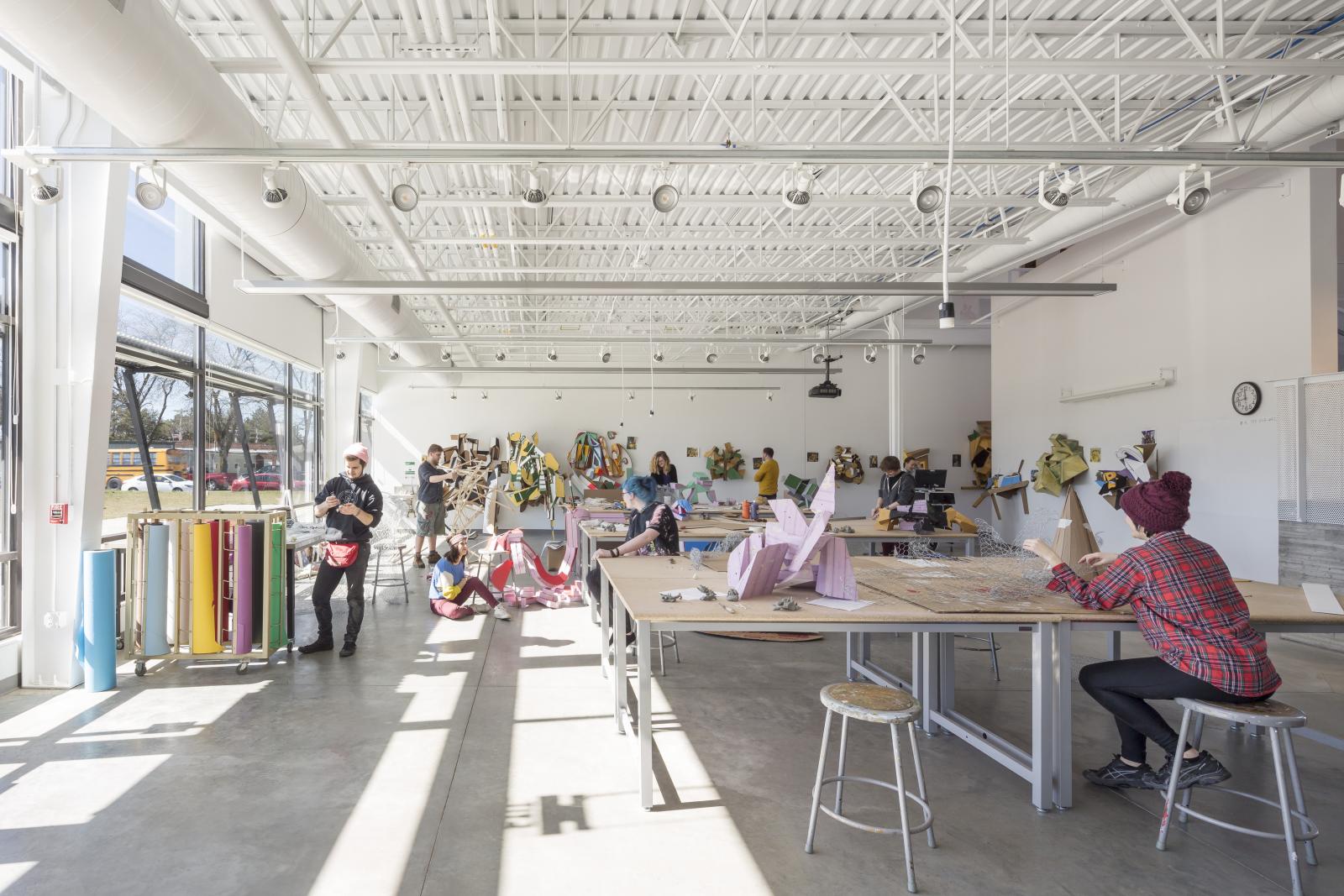 14011_N42_board.jpg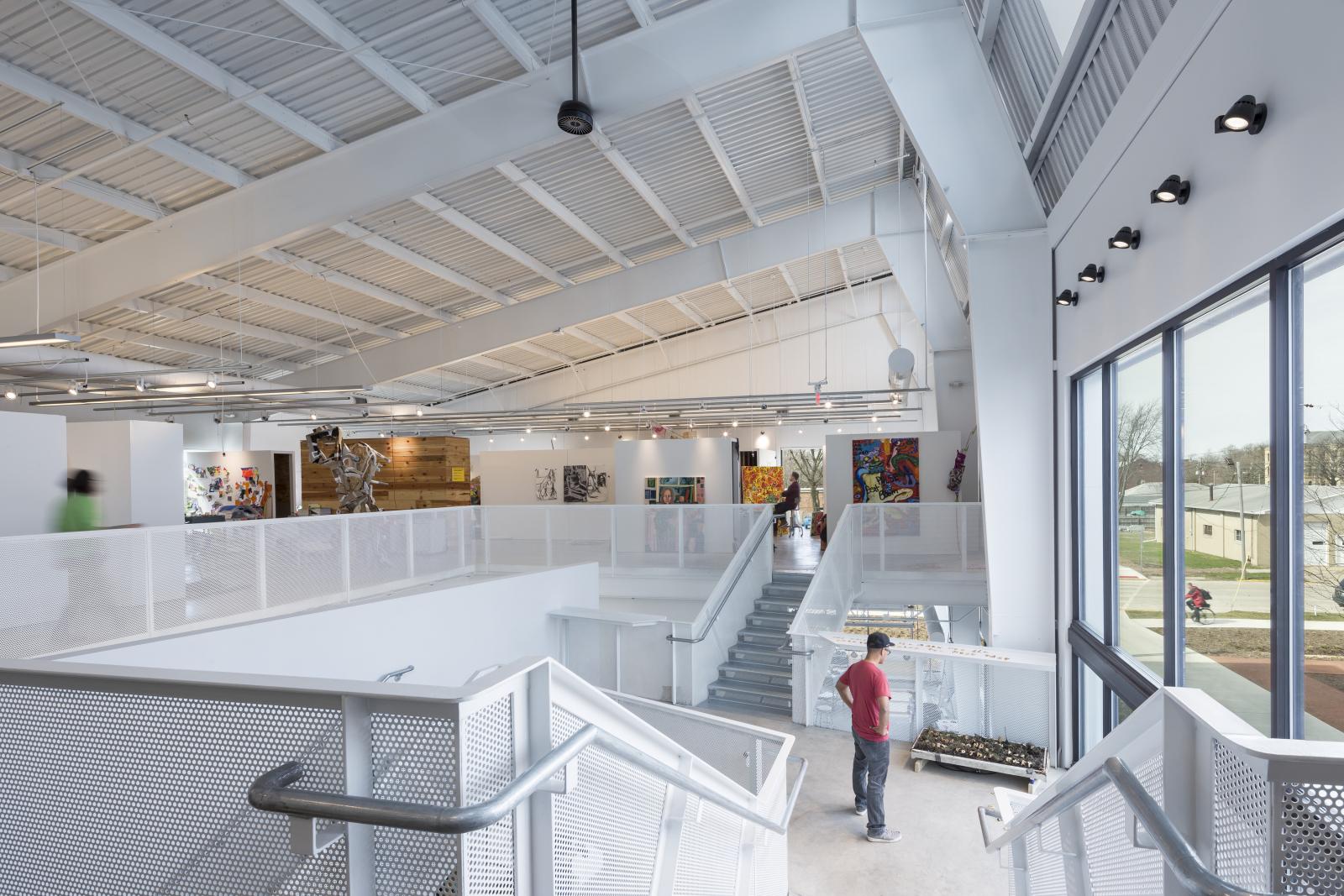 14011_P_N7_board.jpg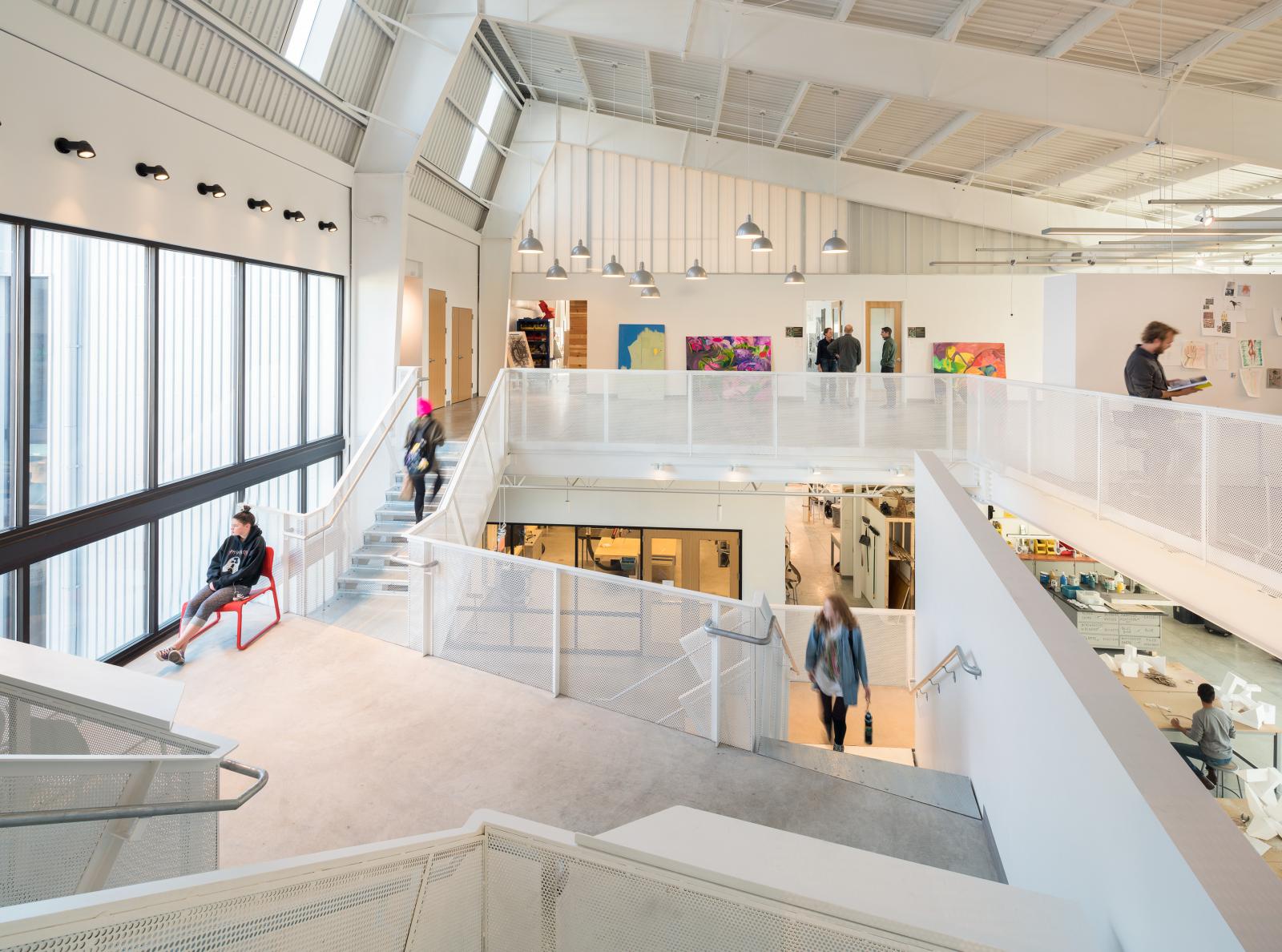 14011_N82_board.jpg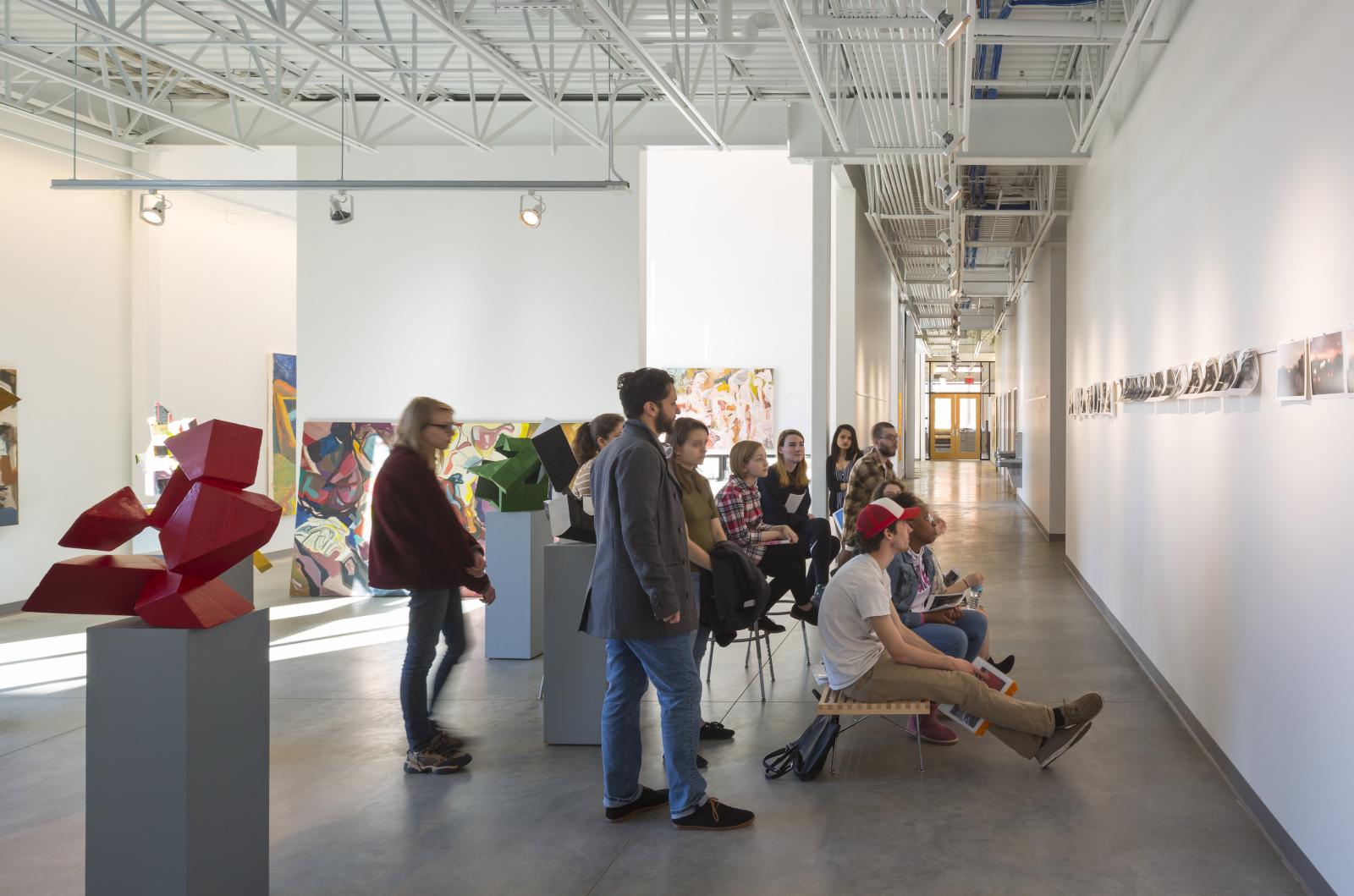 14011_P_N12_board.jpg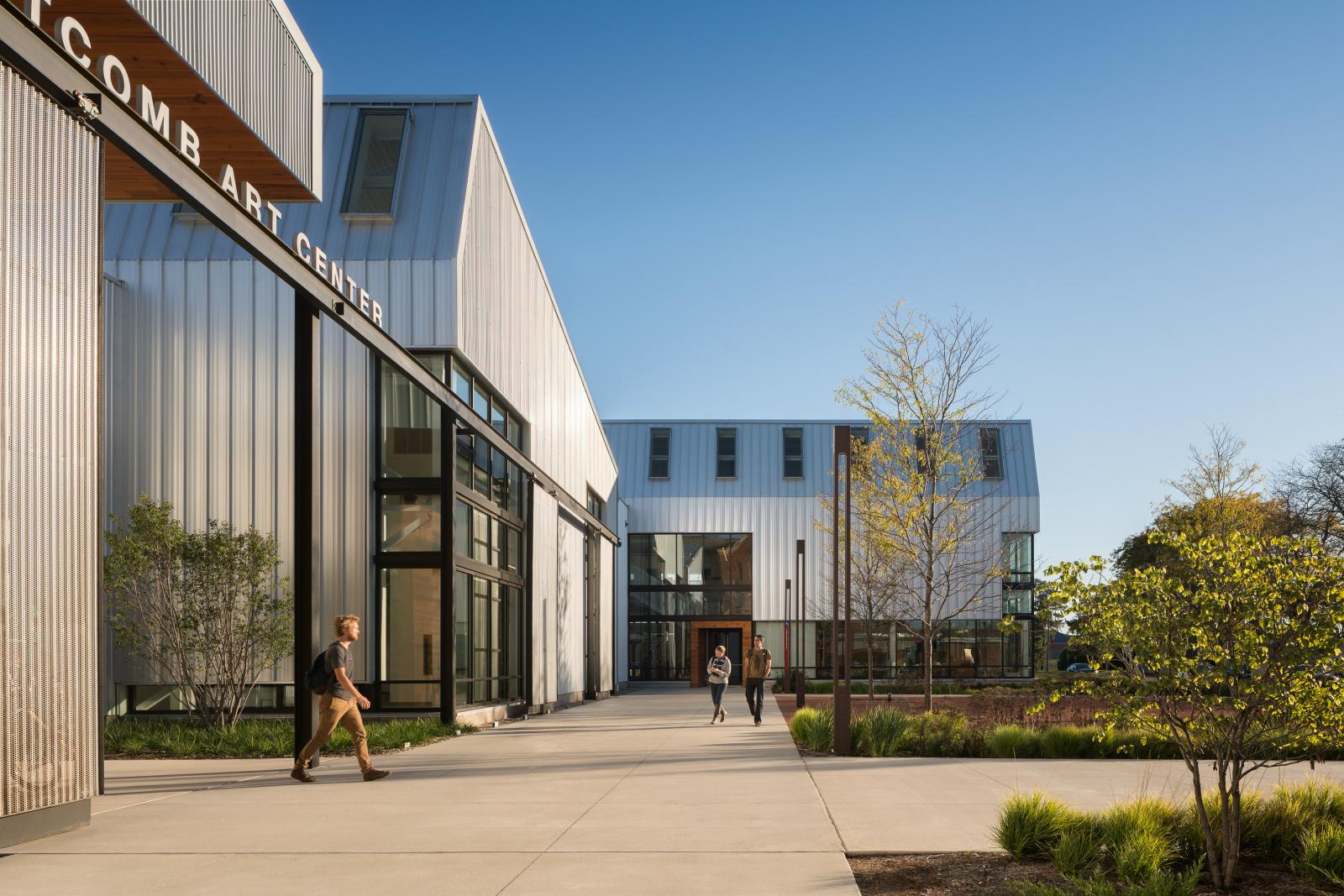 14011_P_N17_board.jpg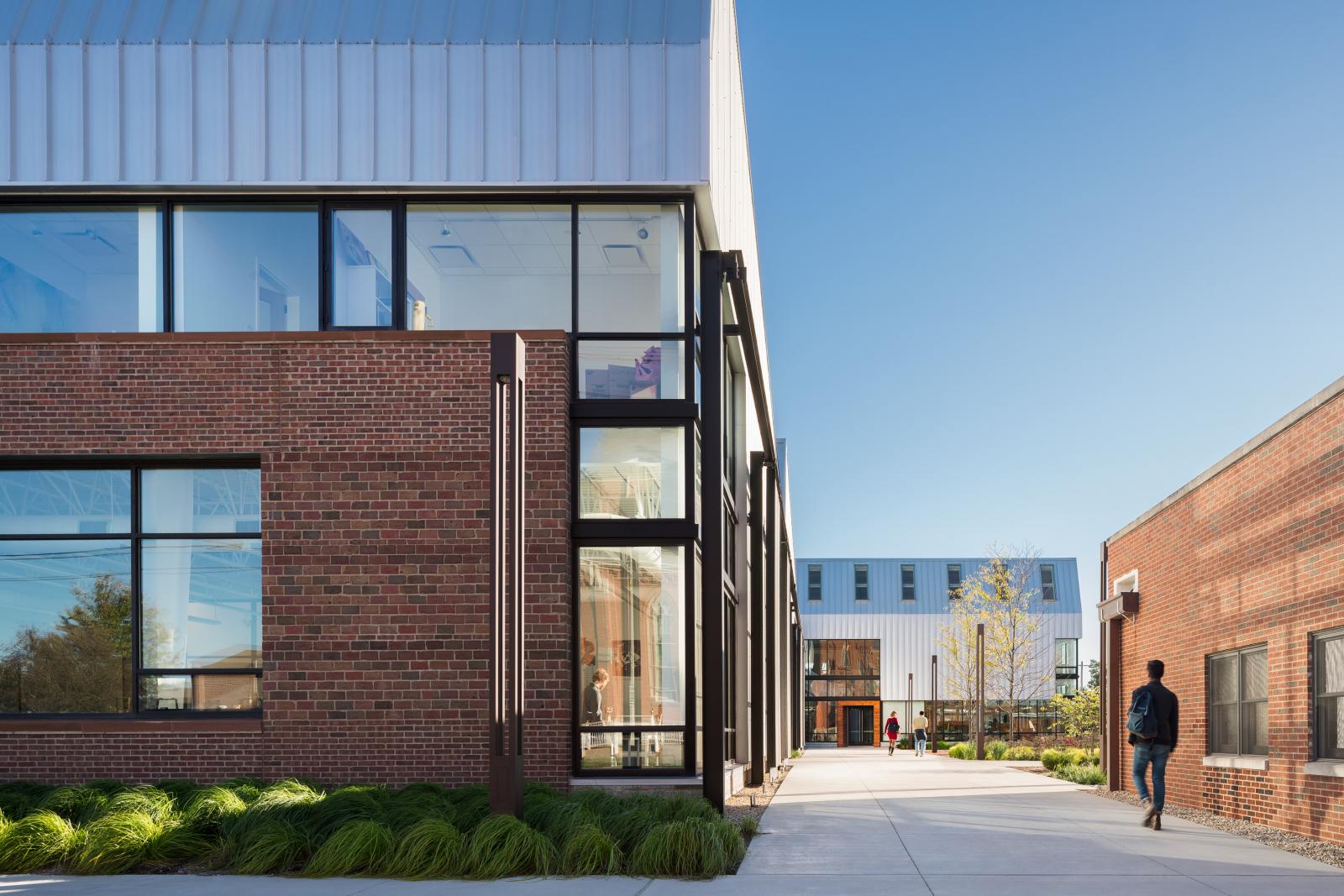 knox-vertical.jpg
14011_P_N6_board.jpg