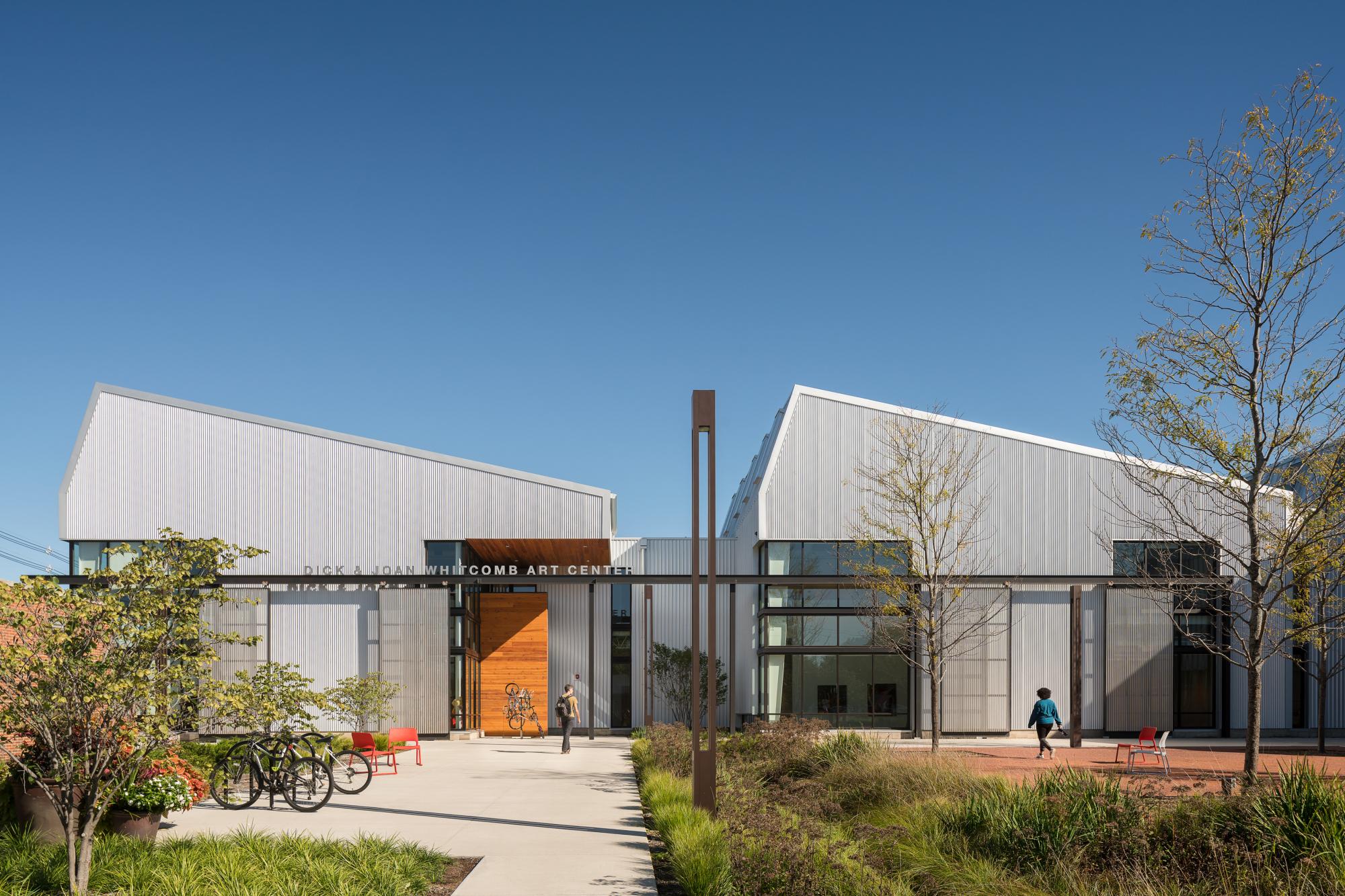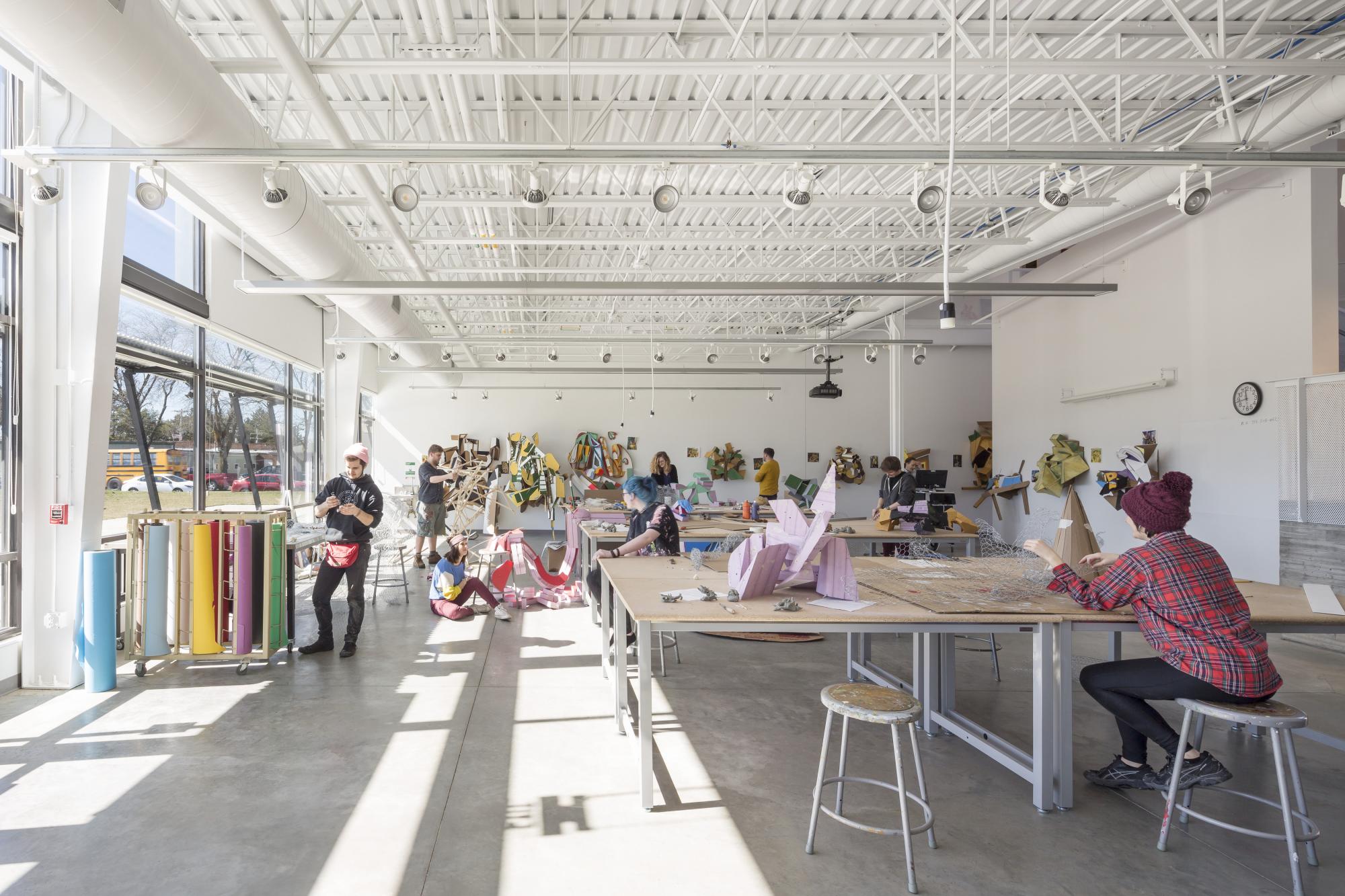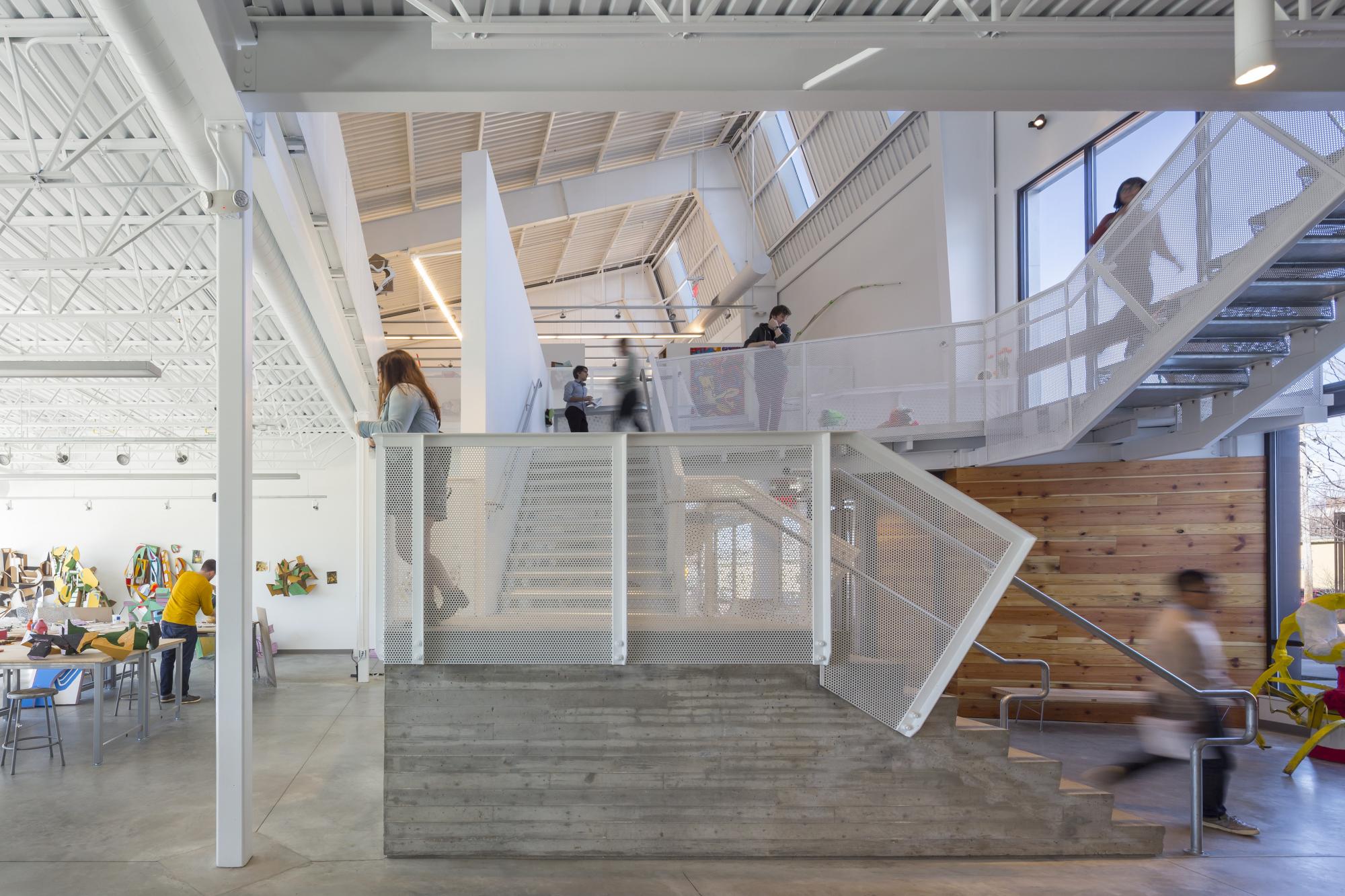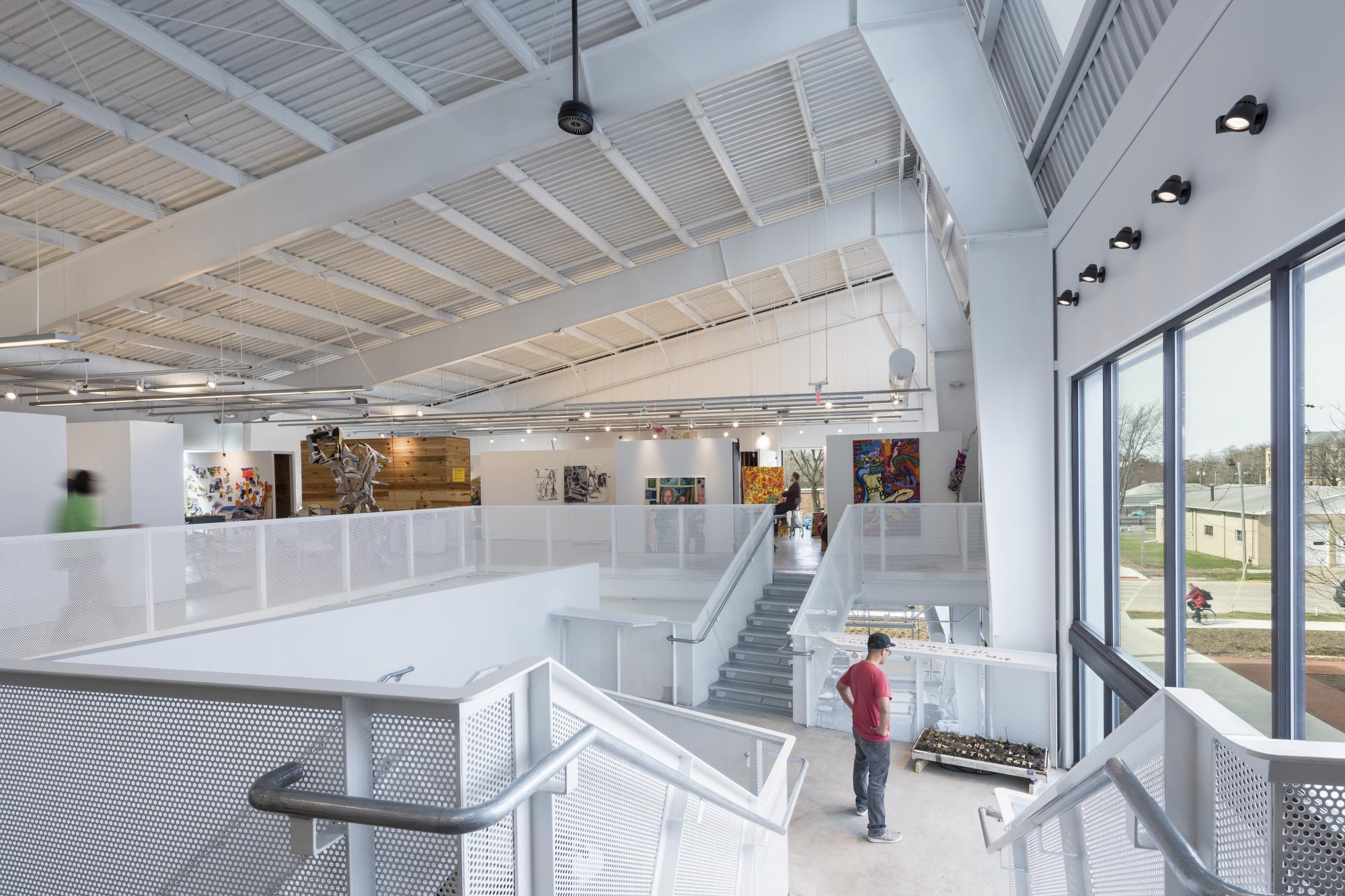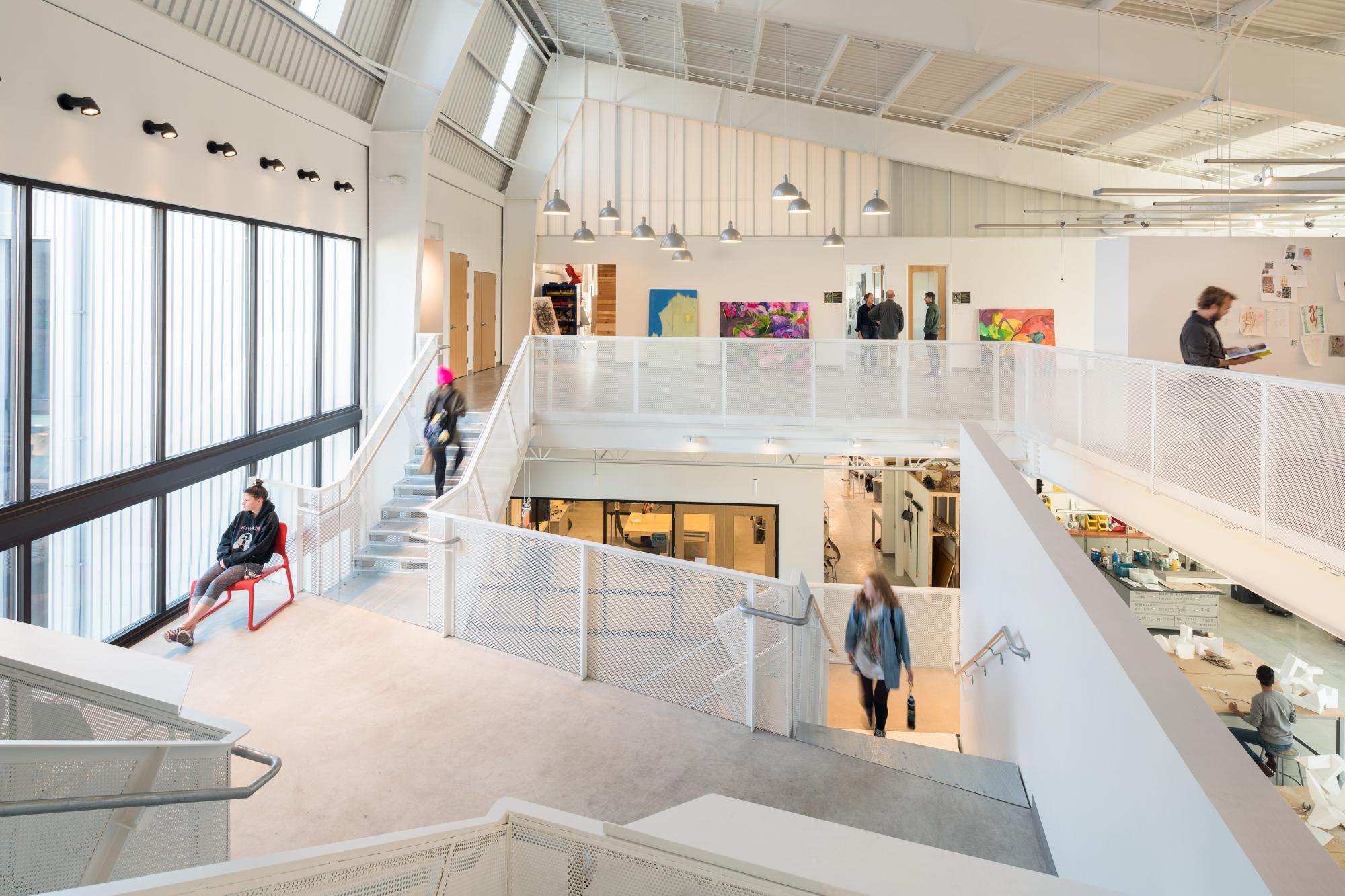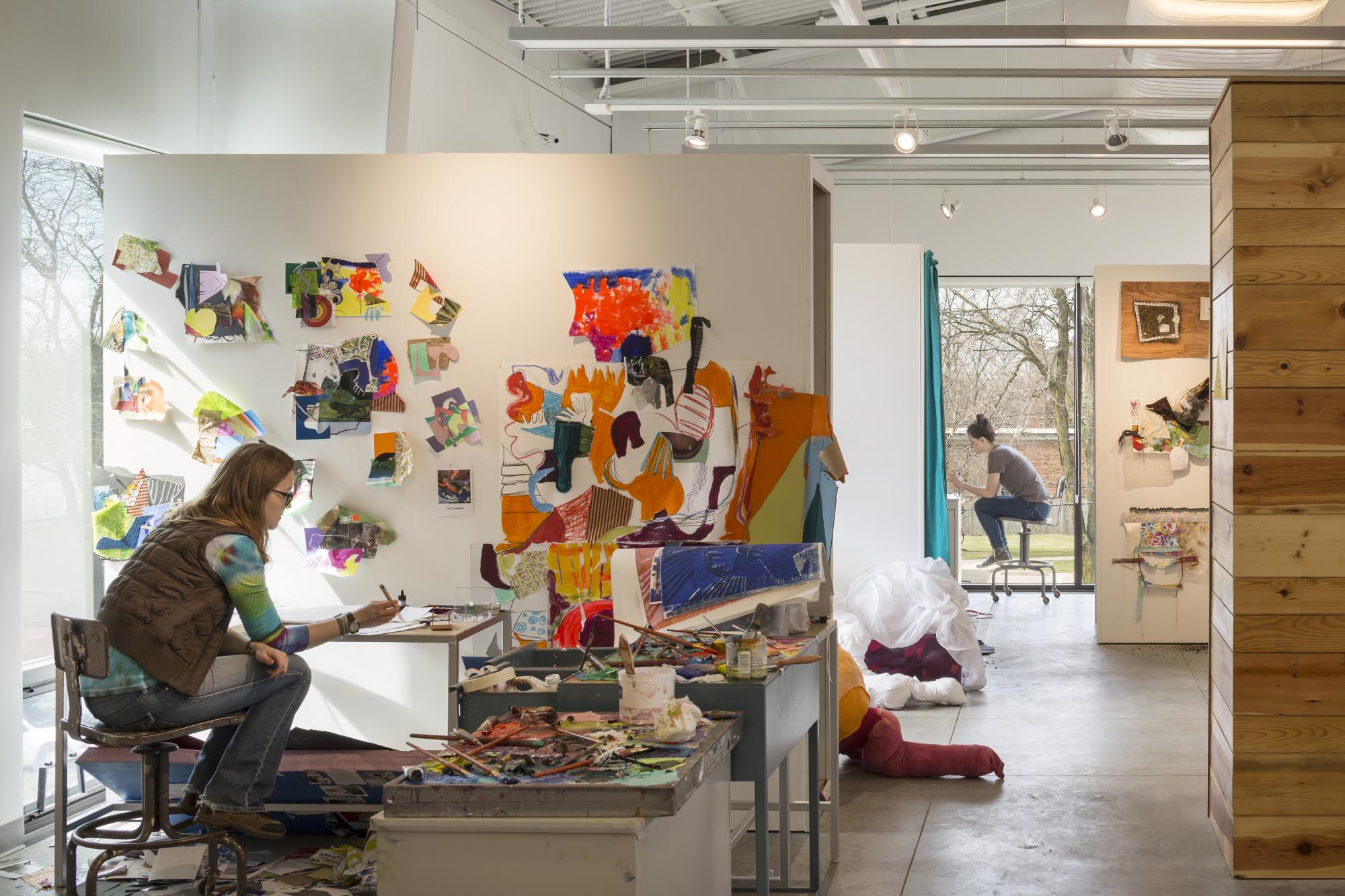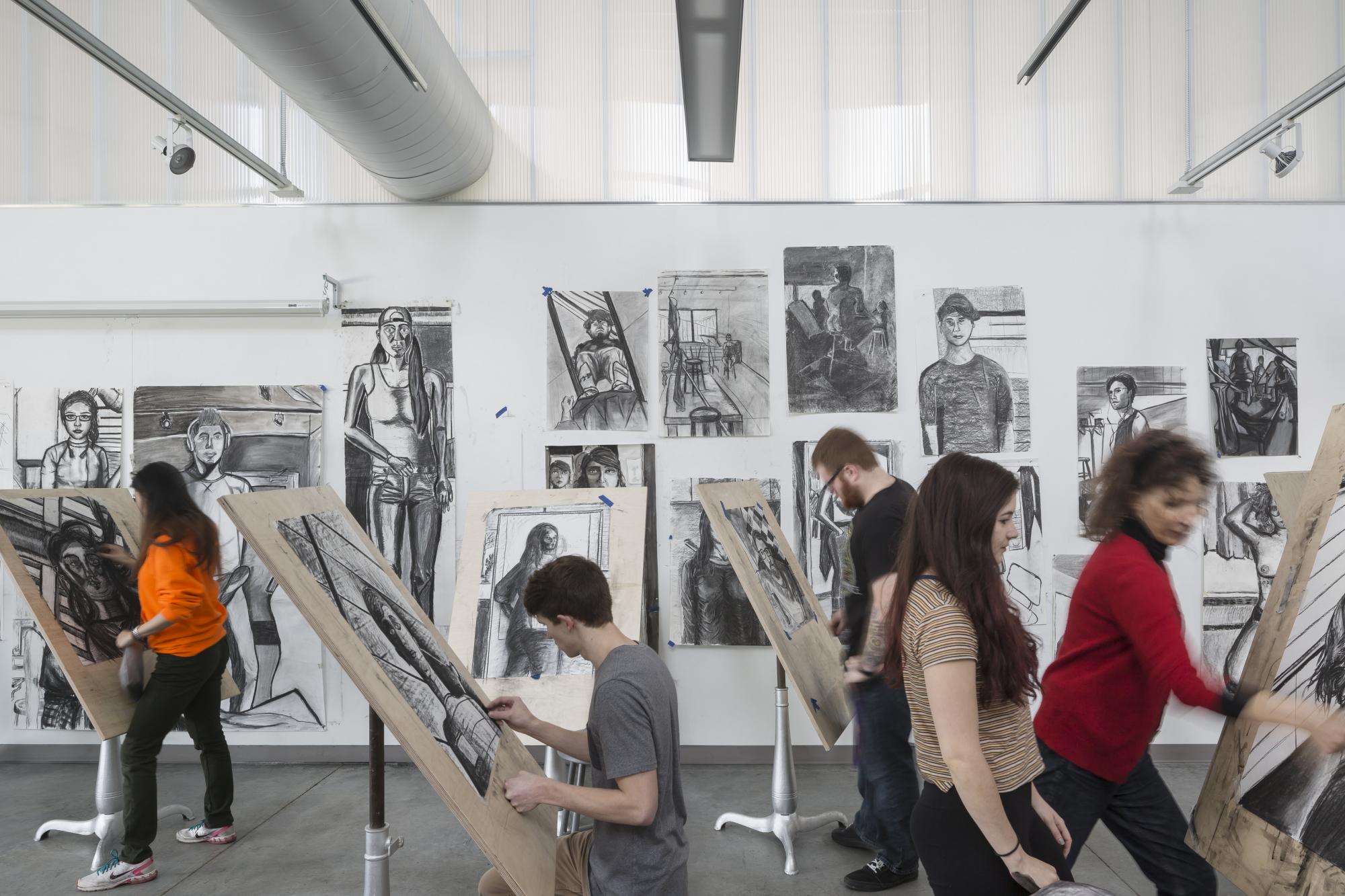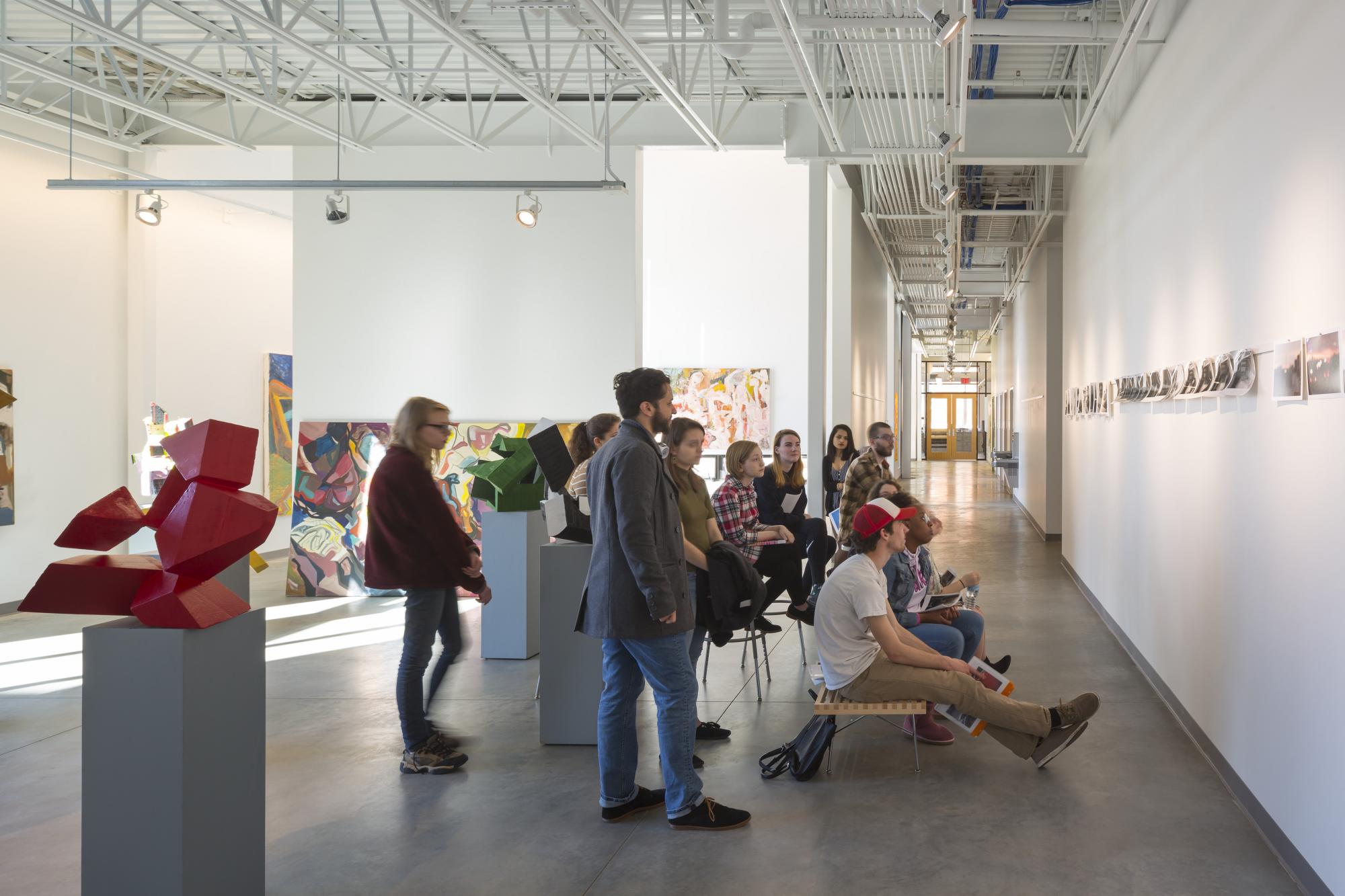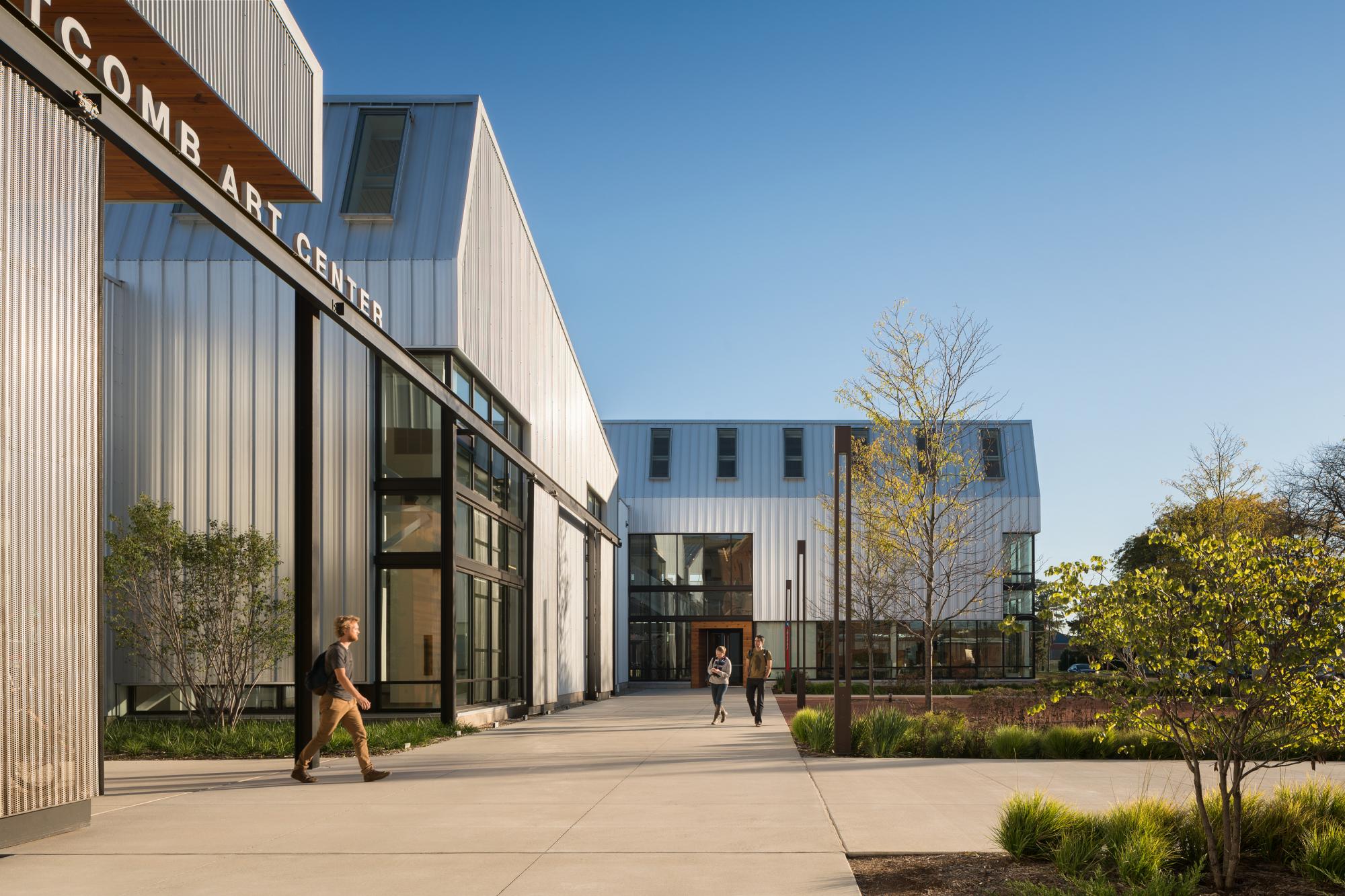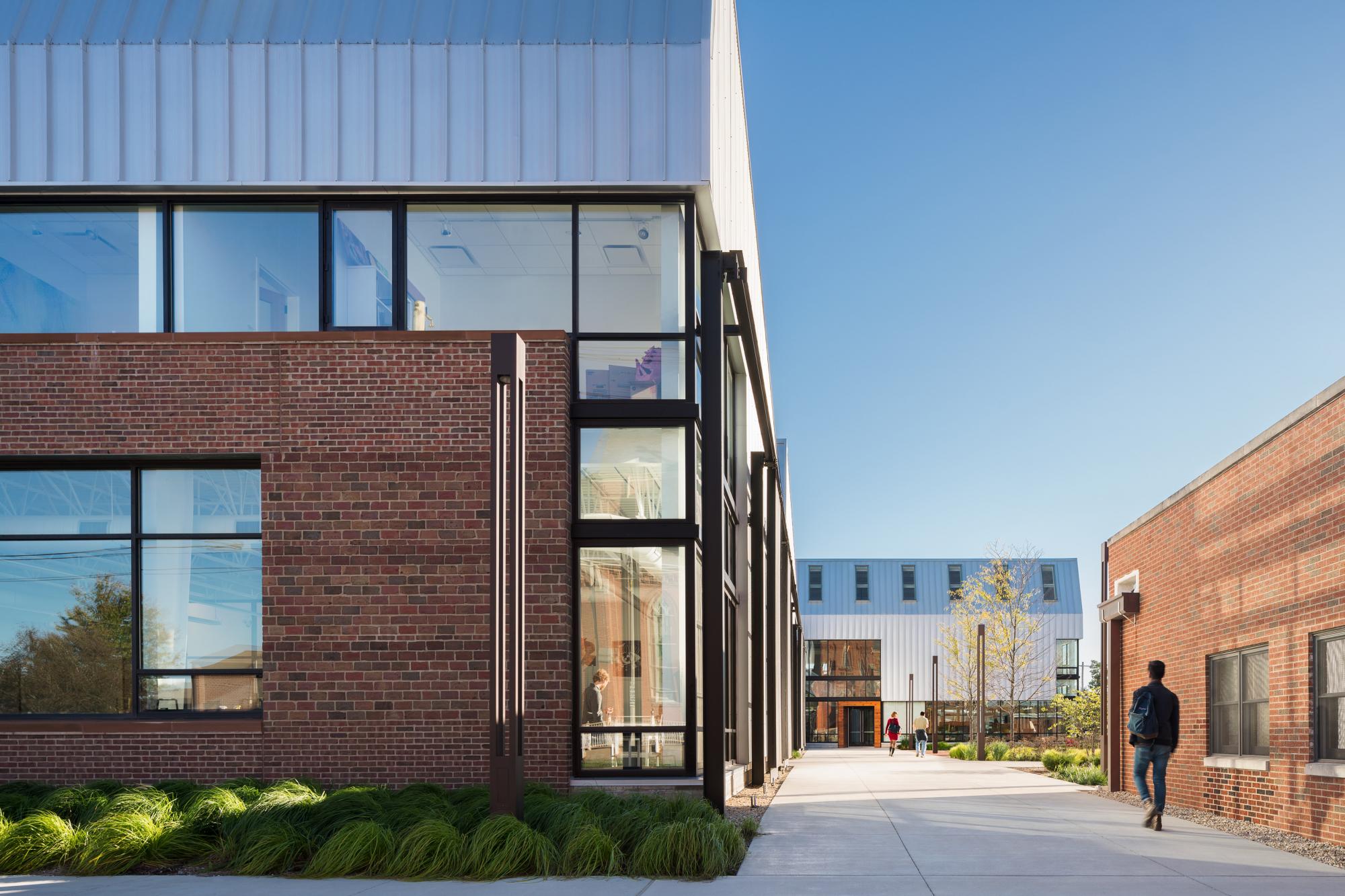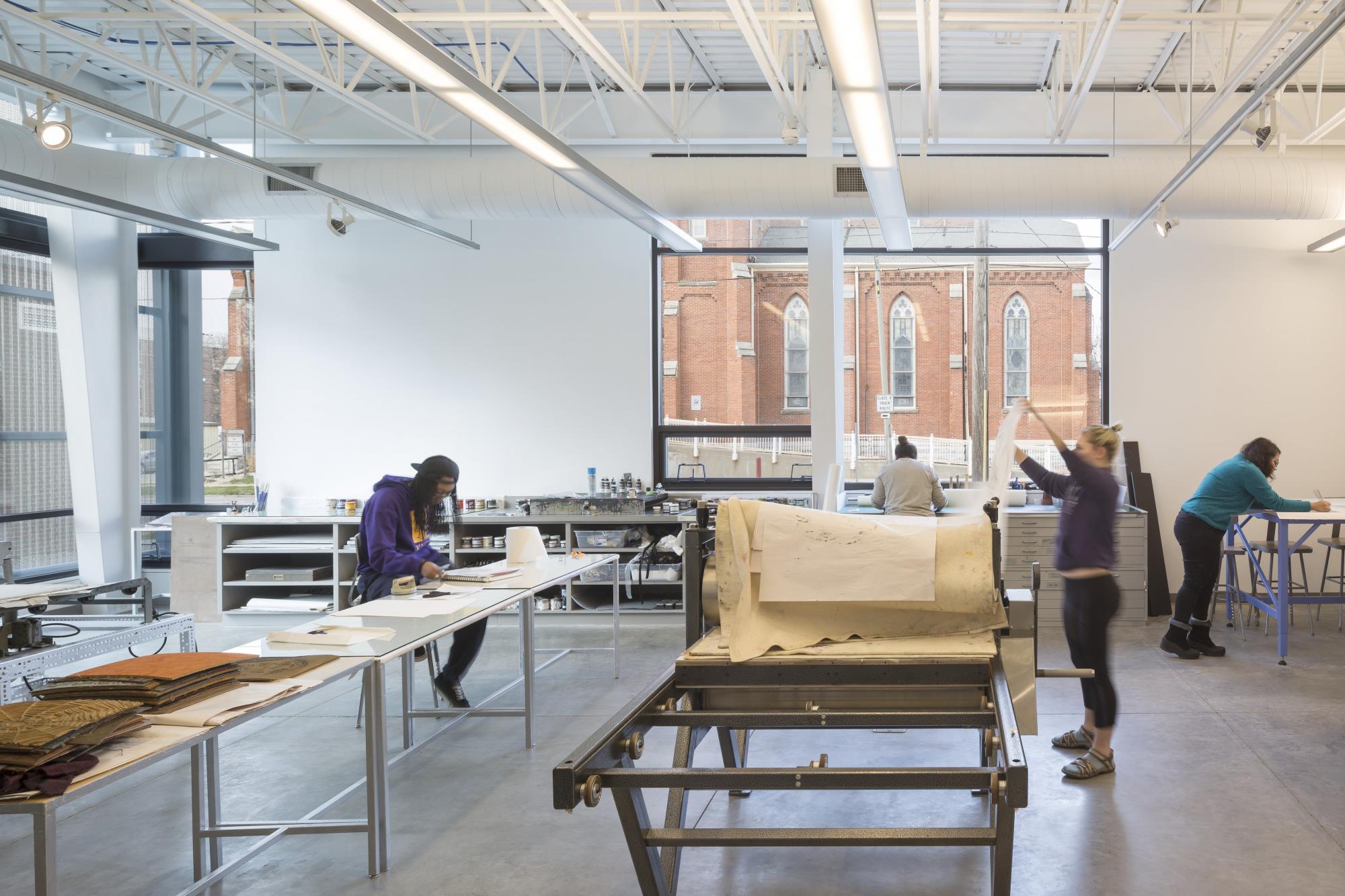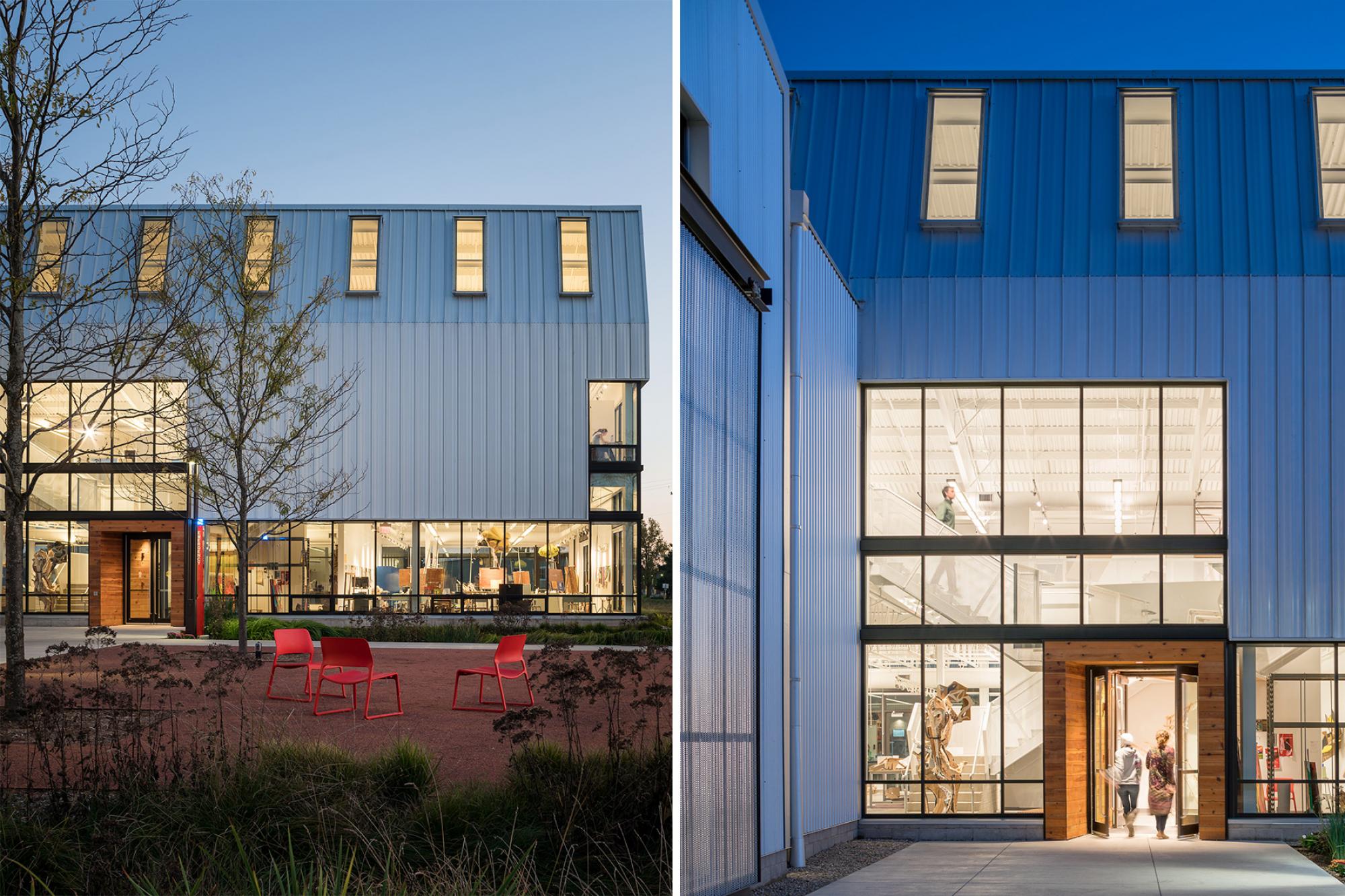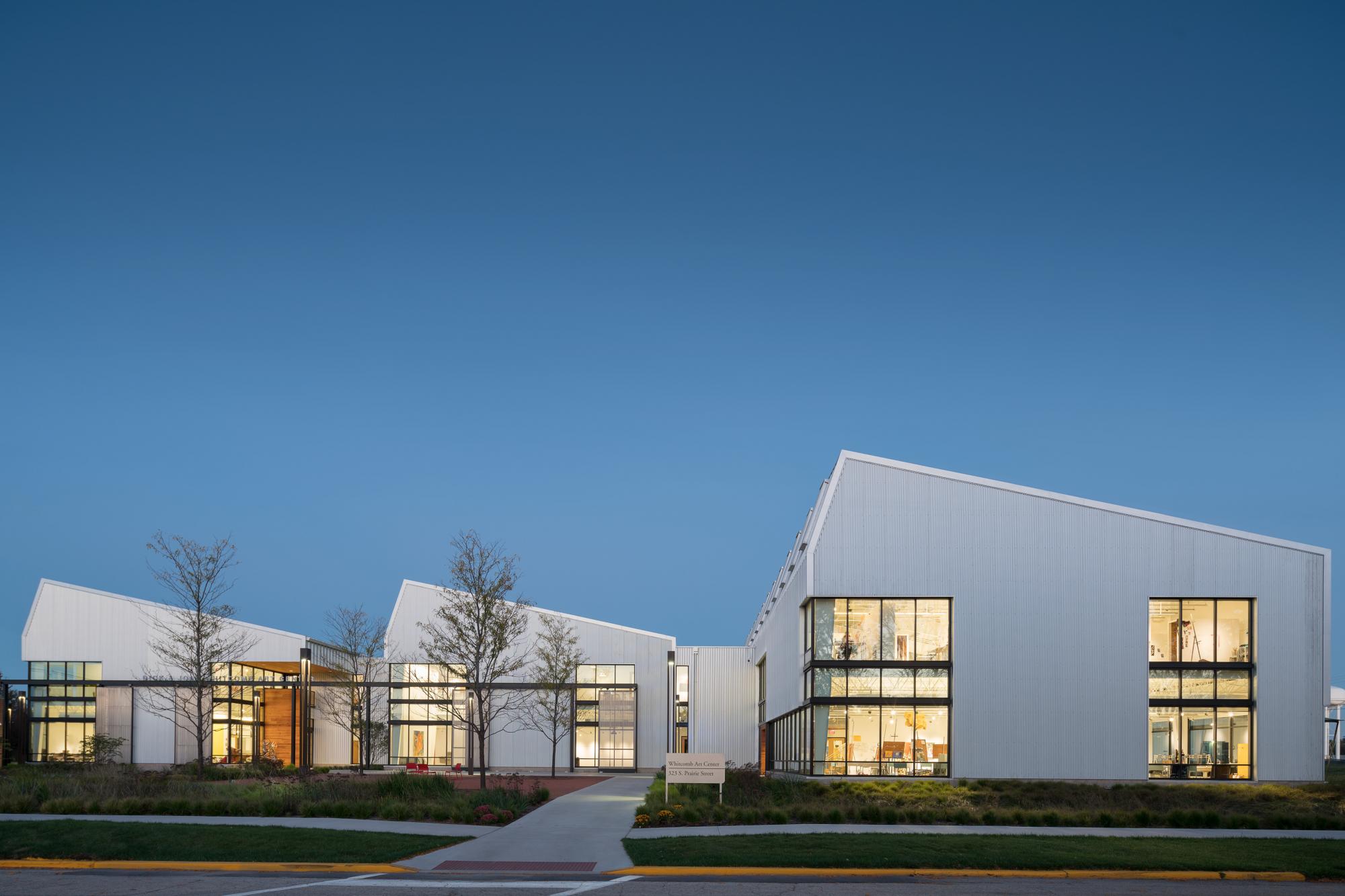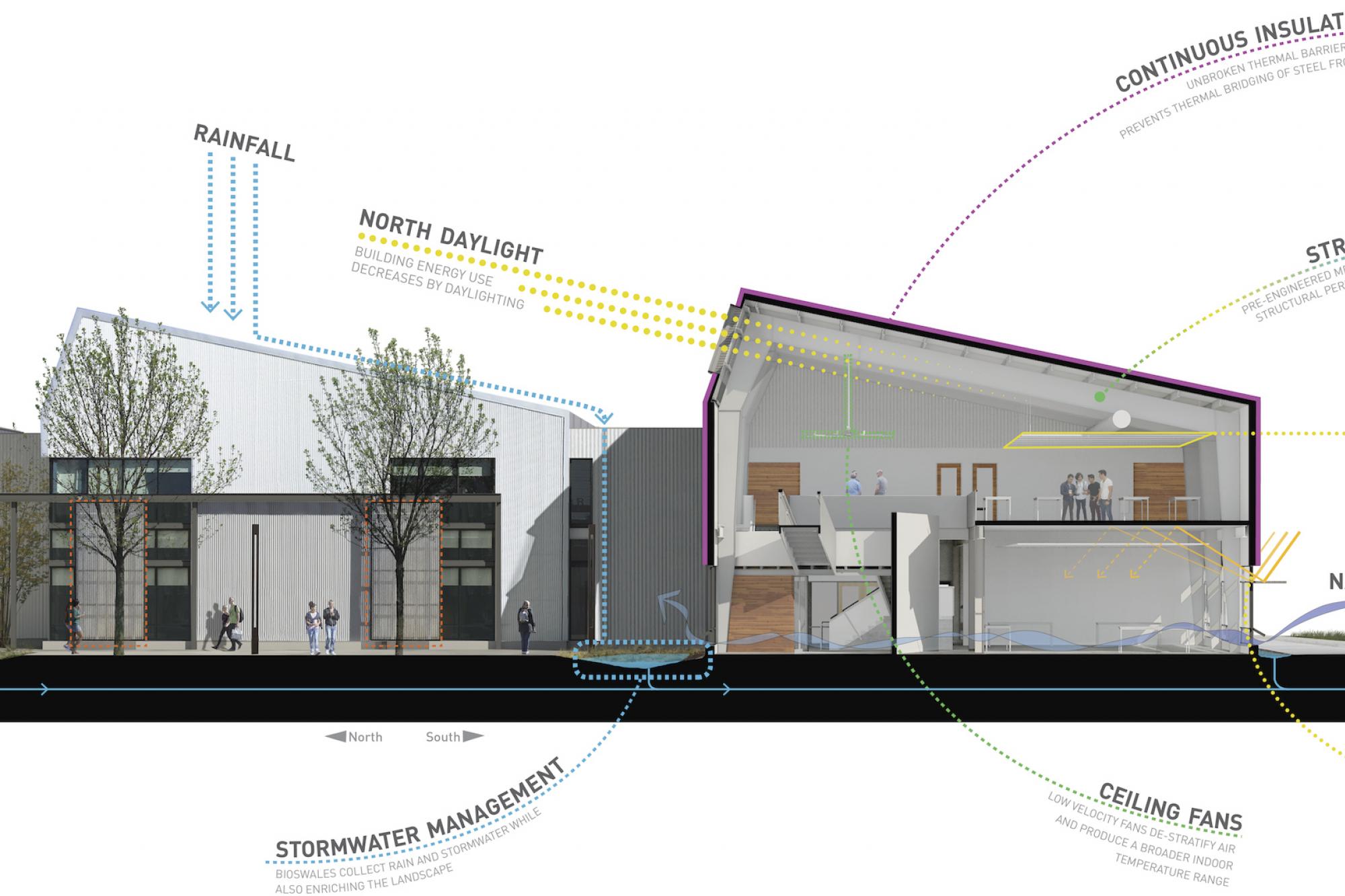 Knox College Whitcomb Art Center
The Whitcomb Art Center creates a vibrant new home for Knox College's arts programs while uniting disparate campus functions. The facility consolidates the studio art and art history departments in a daylit and cost effective modern building anchored by a native landscaped courtyard. Situated at the northern edge of the campus and configured around a new plaza, the building also acts as a new gateway to the central campus. The project achieved LEED Gold certification.
Photography by Lara Swimmer & Andrew Pogue
Working closely with Lake Flato on the Whitcomb Art Center has been one of the most rewarding and invigorating undertakings of my professional life. Even now, every time I walk into the building, I get a little jolt of excitement and a renewed energy for teaching as an act of collaboration and discovery. I know our students feel it too.
Chair, Department of Art and Art History, Knox College
14011_P_N11_board.jpg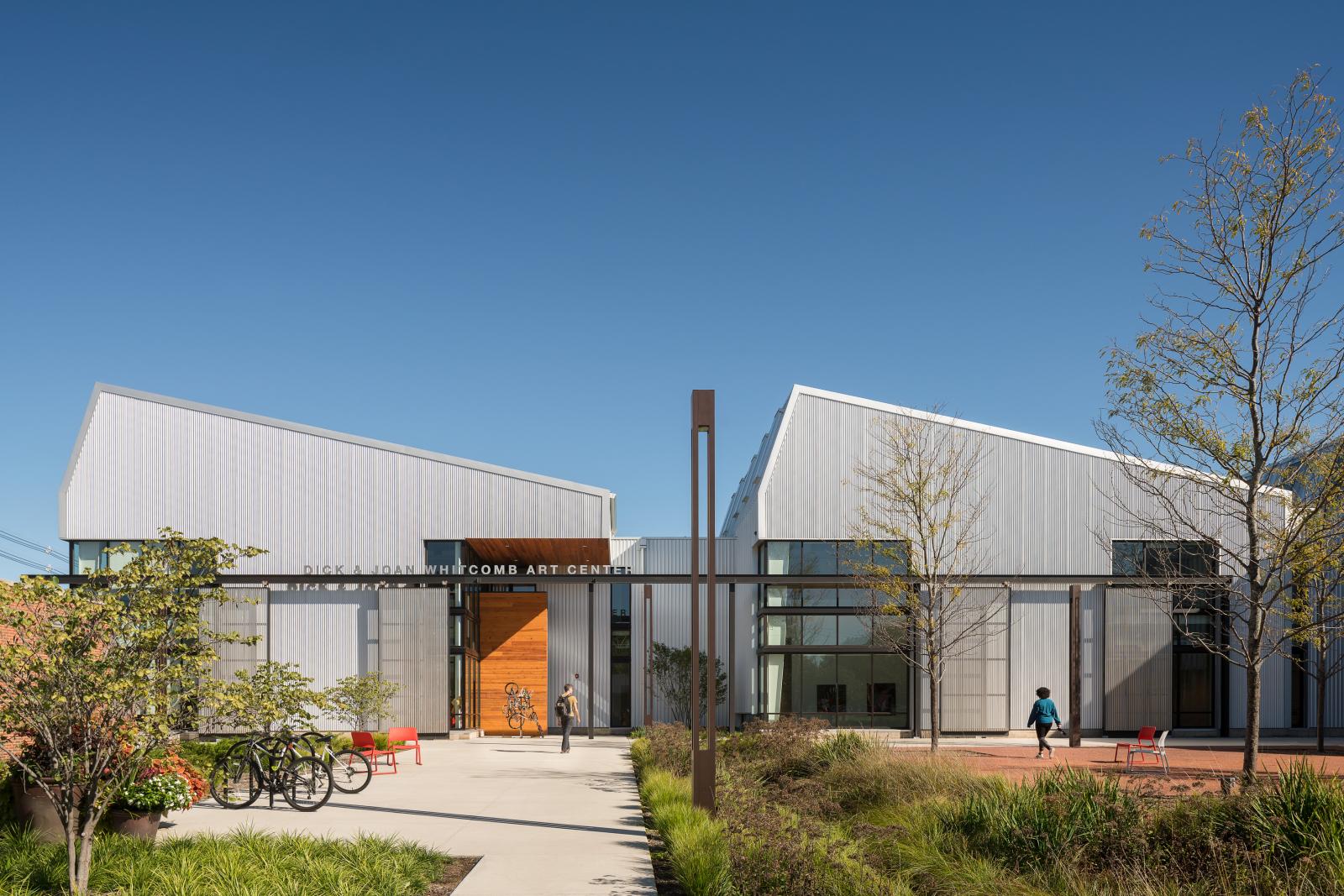 14011_N40_board.jpg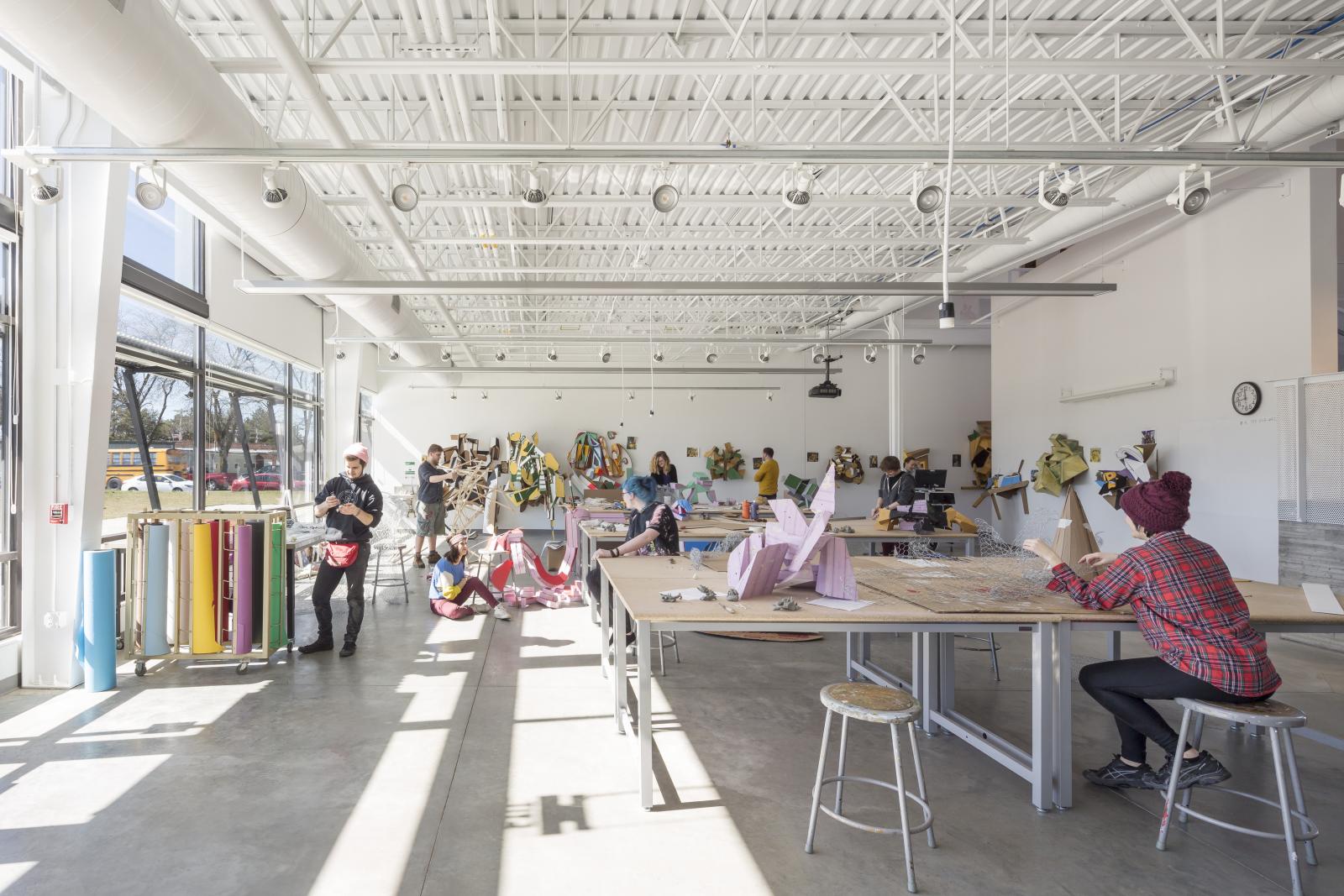 14011_N41_board.jpg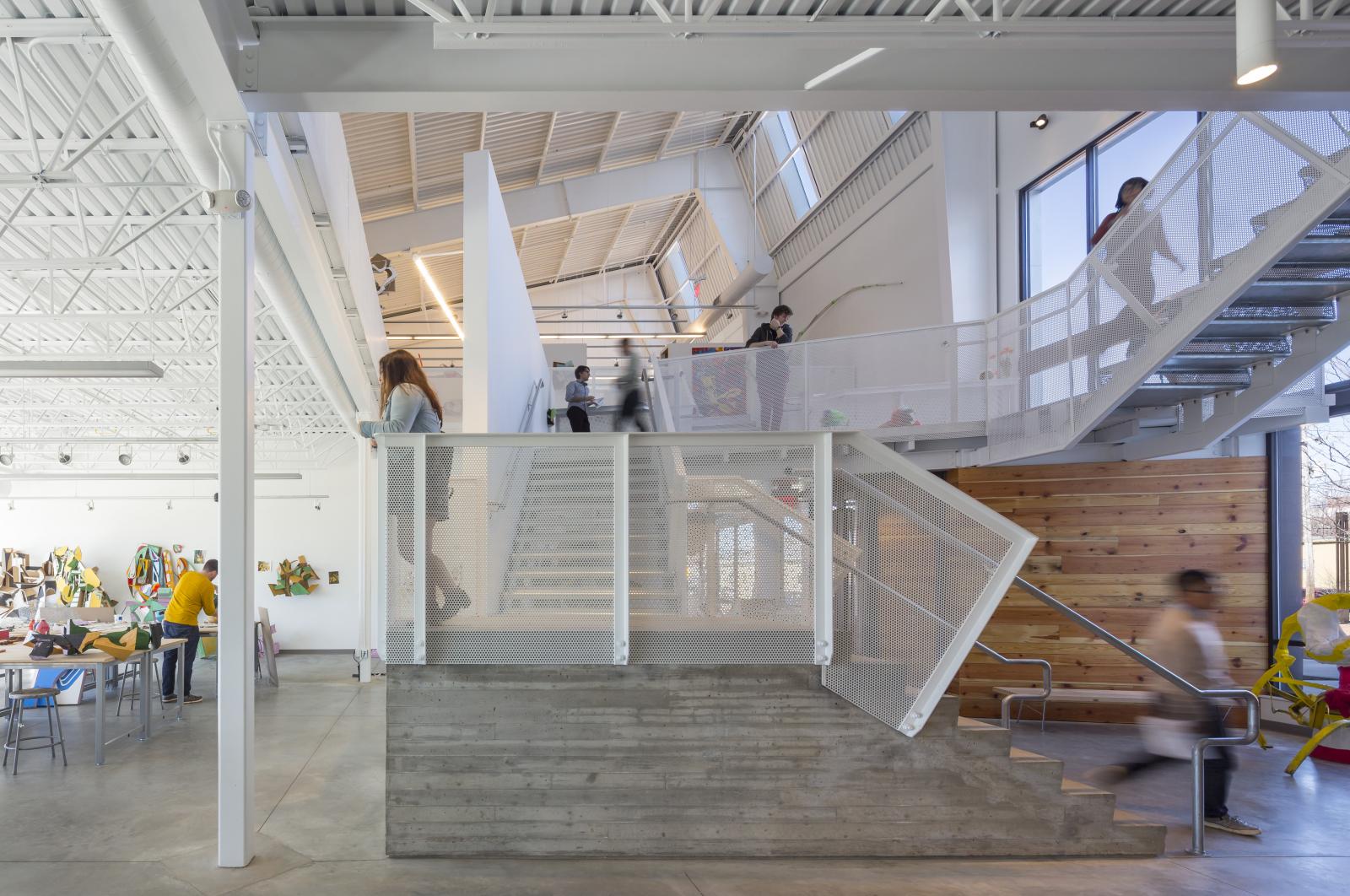 14011_N42_board.jpg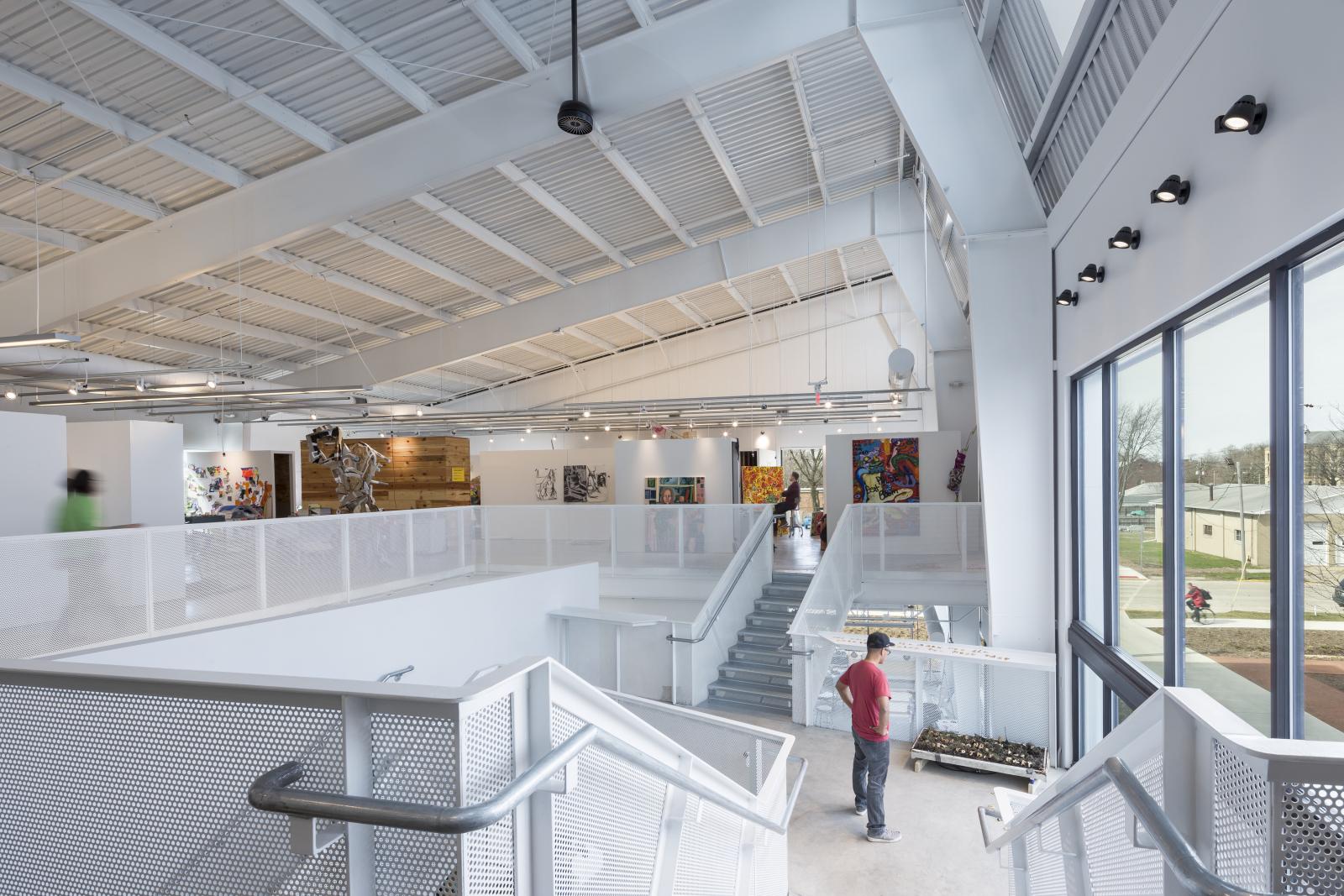 14011_P_N7_board.jpg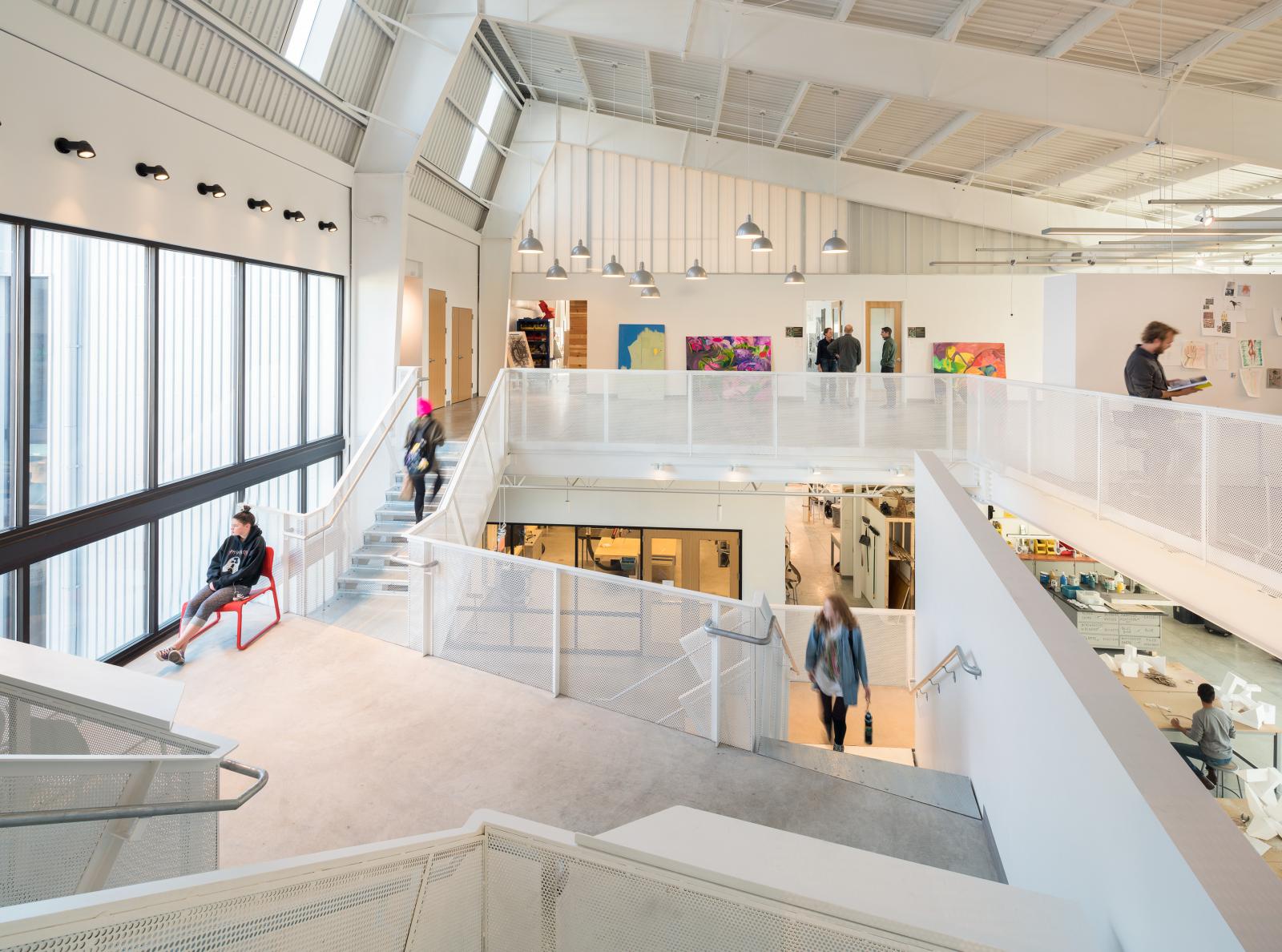 14011_N47_board.jpg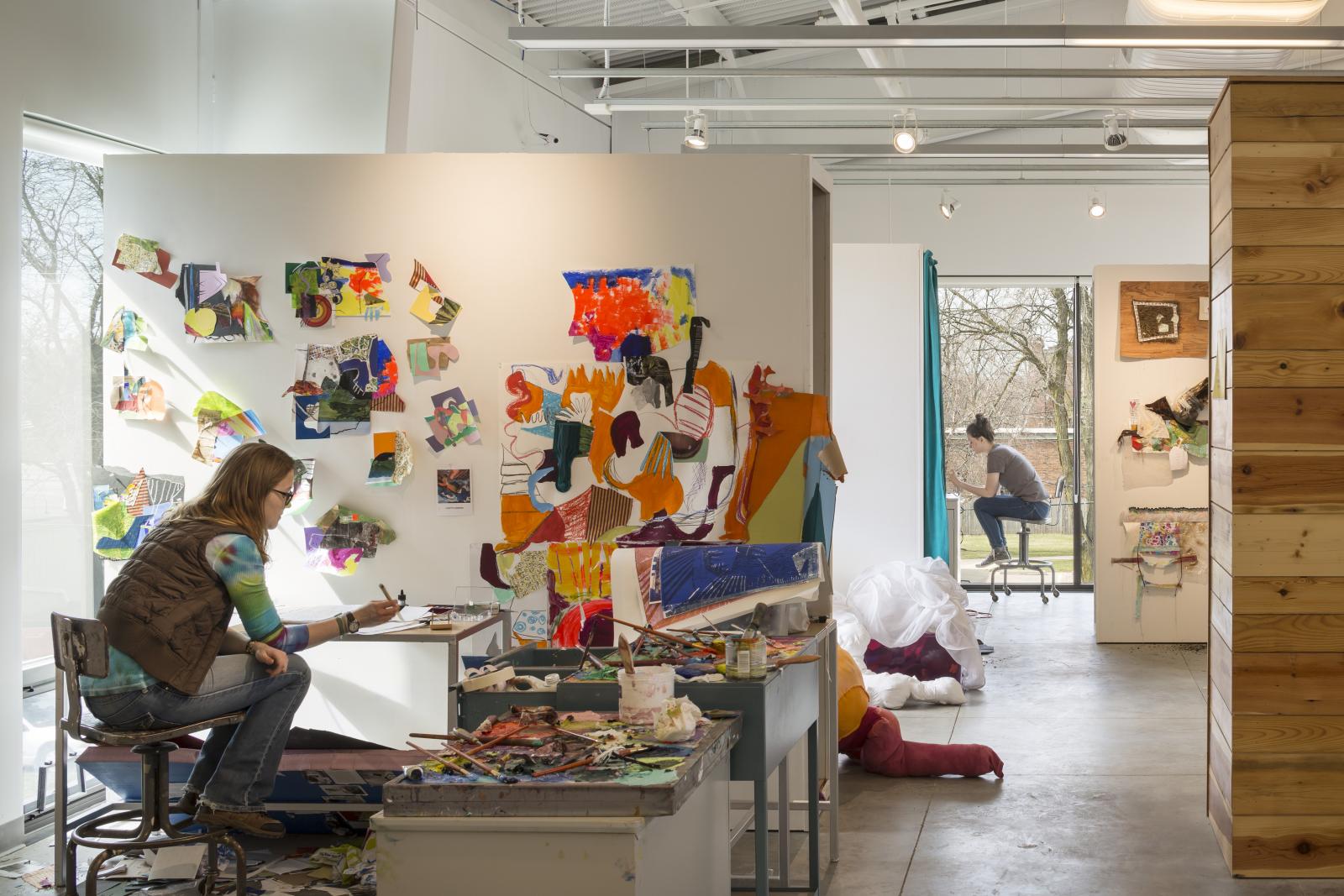 14011_N49_board.jpg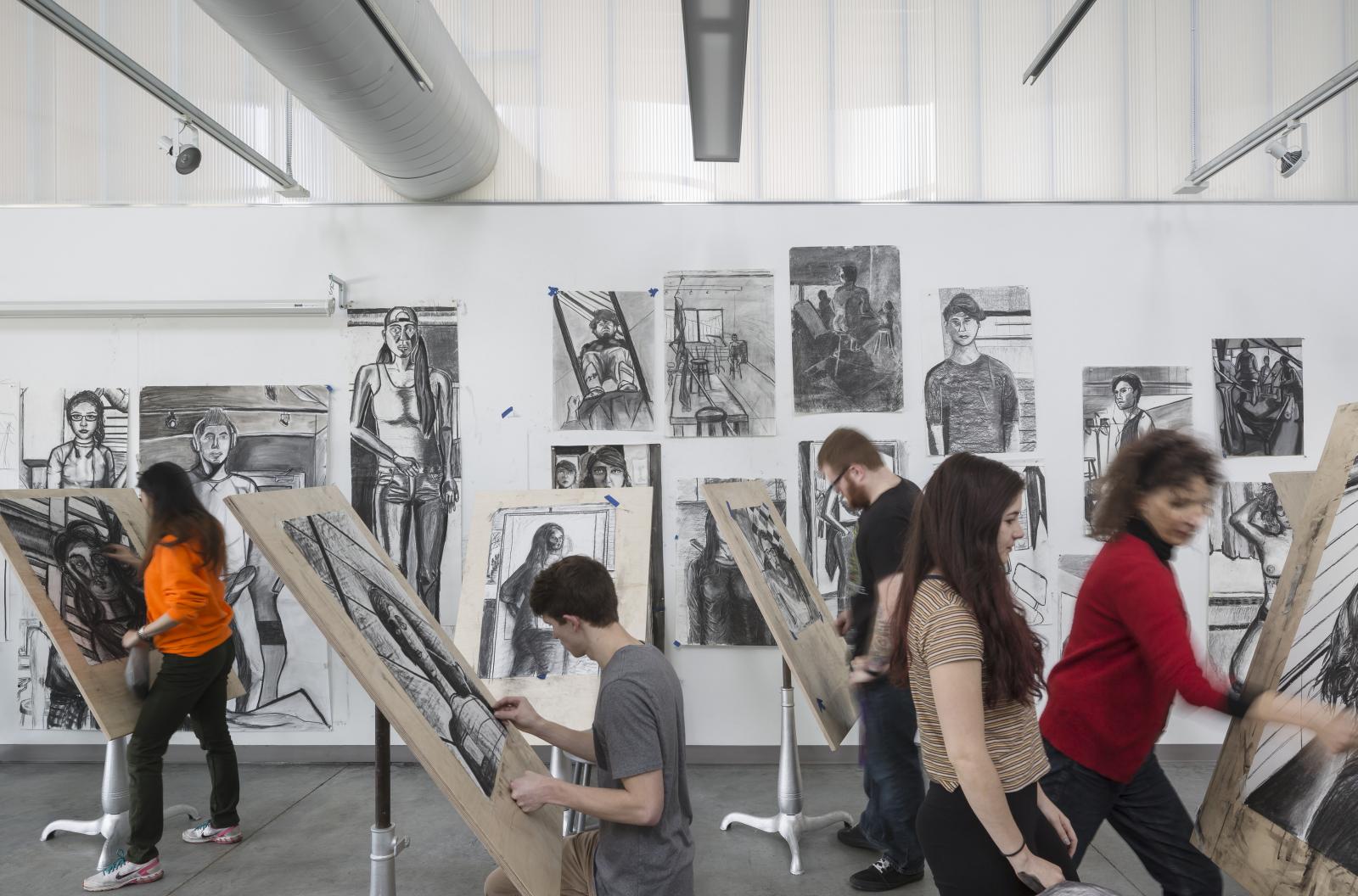 14011_N82_board.jpg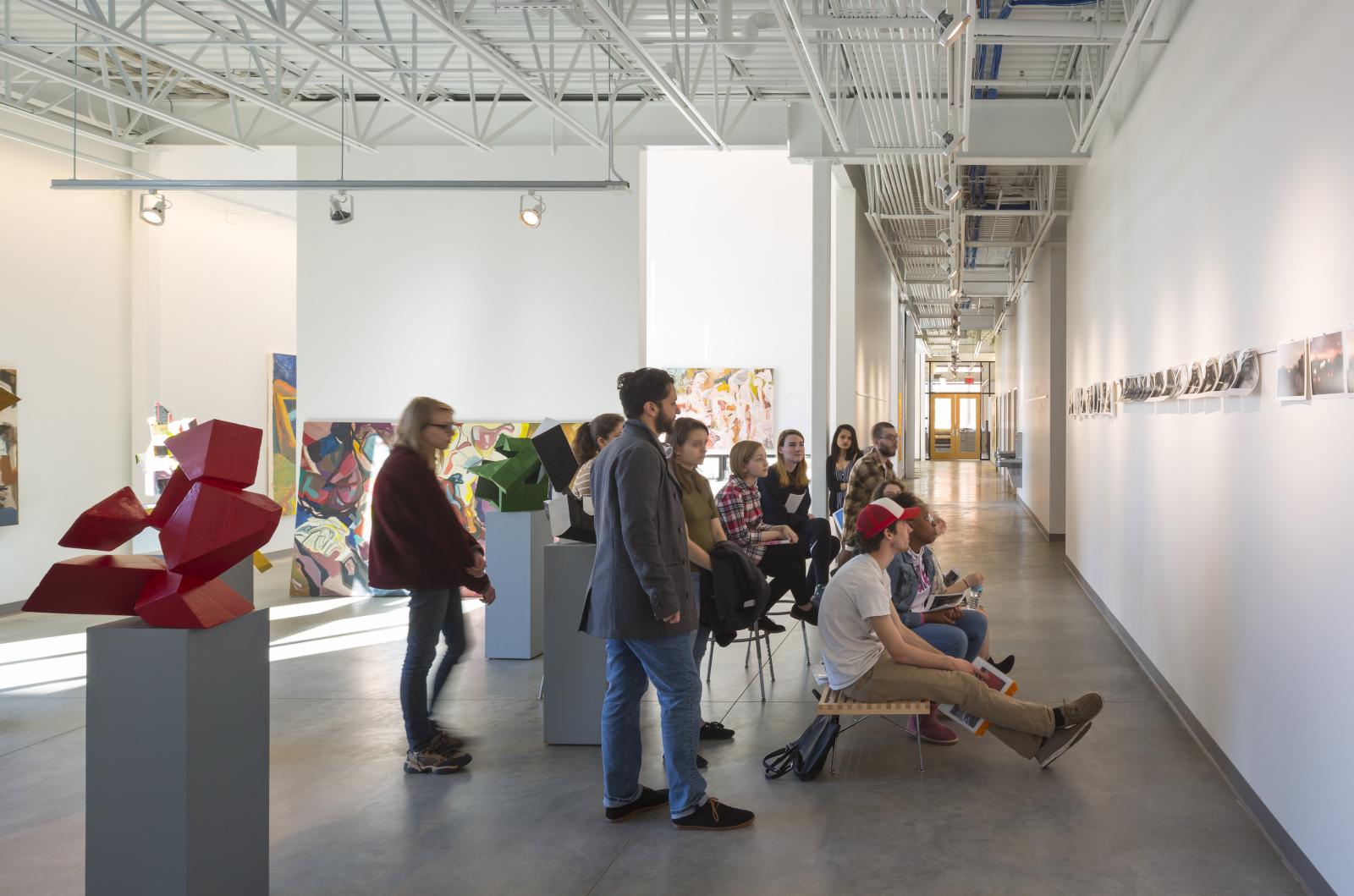 14011_P_N12_board.jpg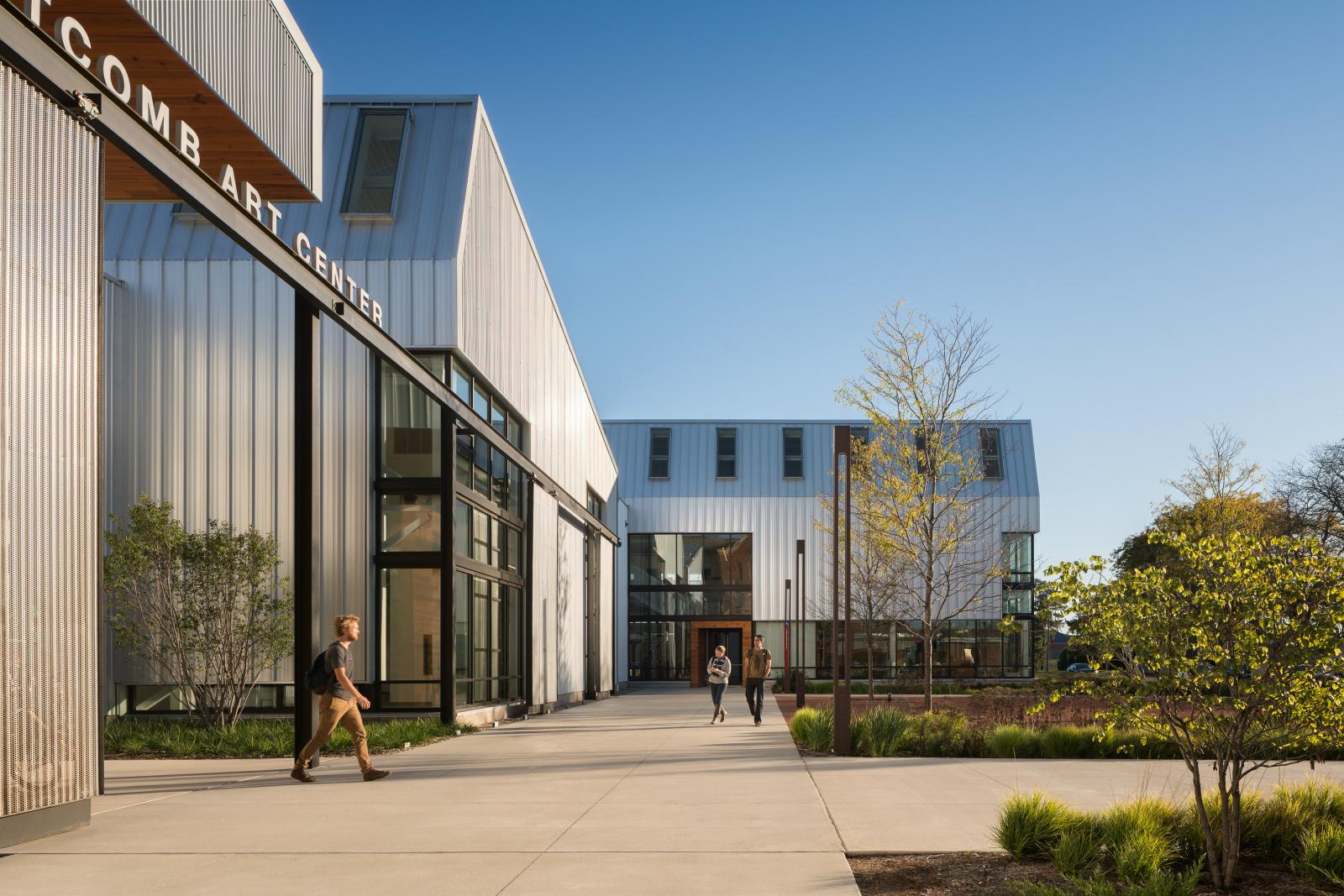 14011_P_N17_board.jpg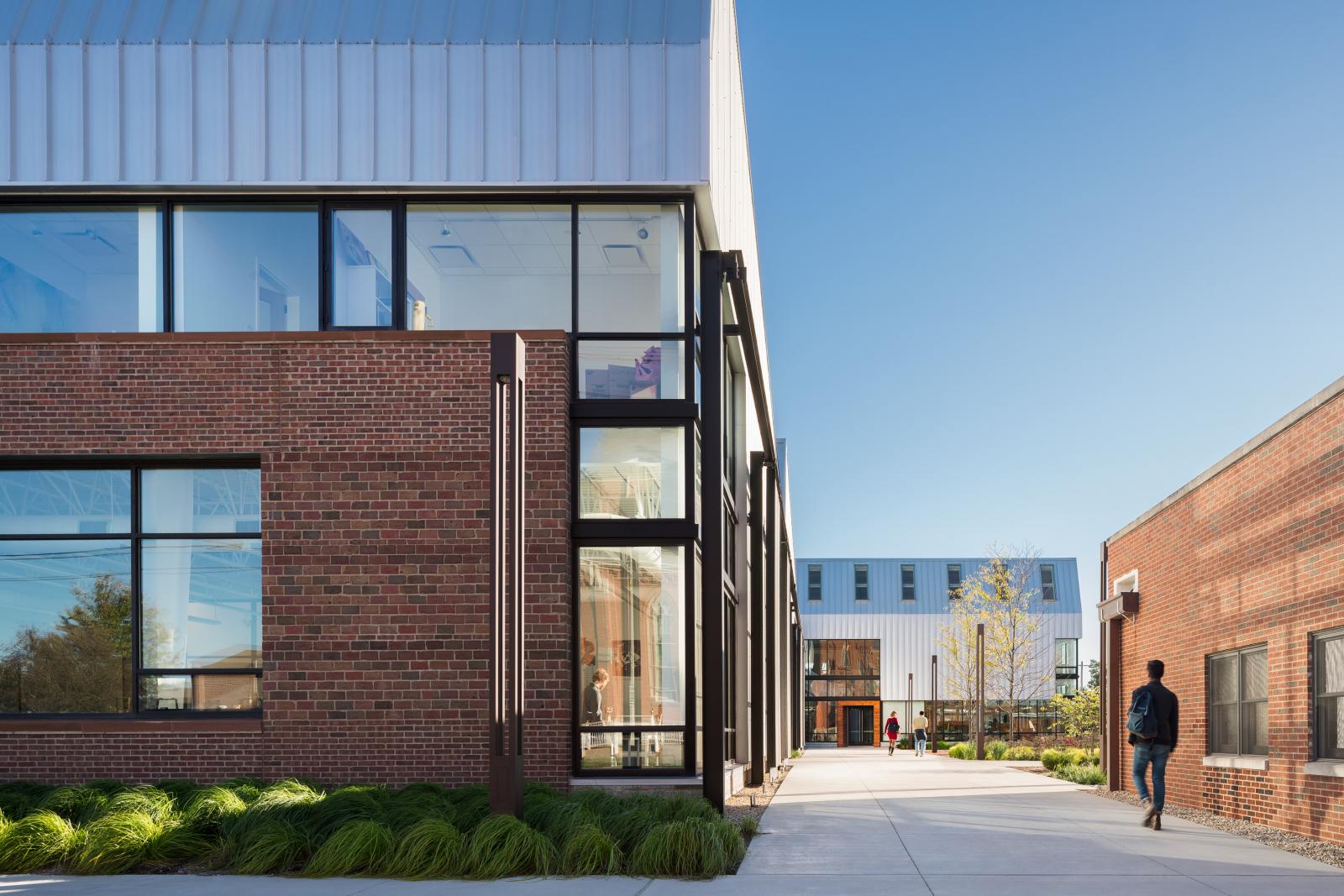 14011_N79_board.jpg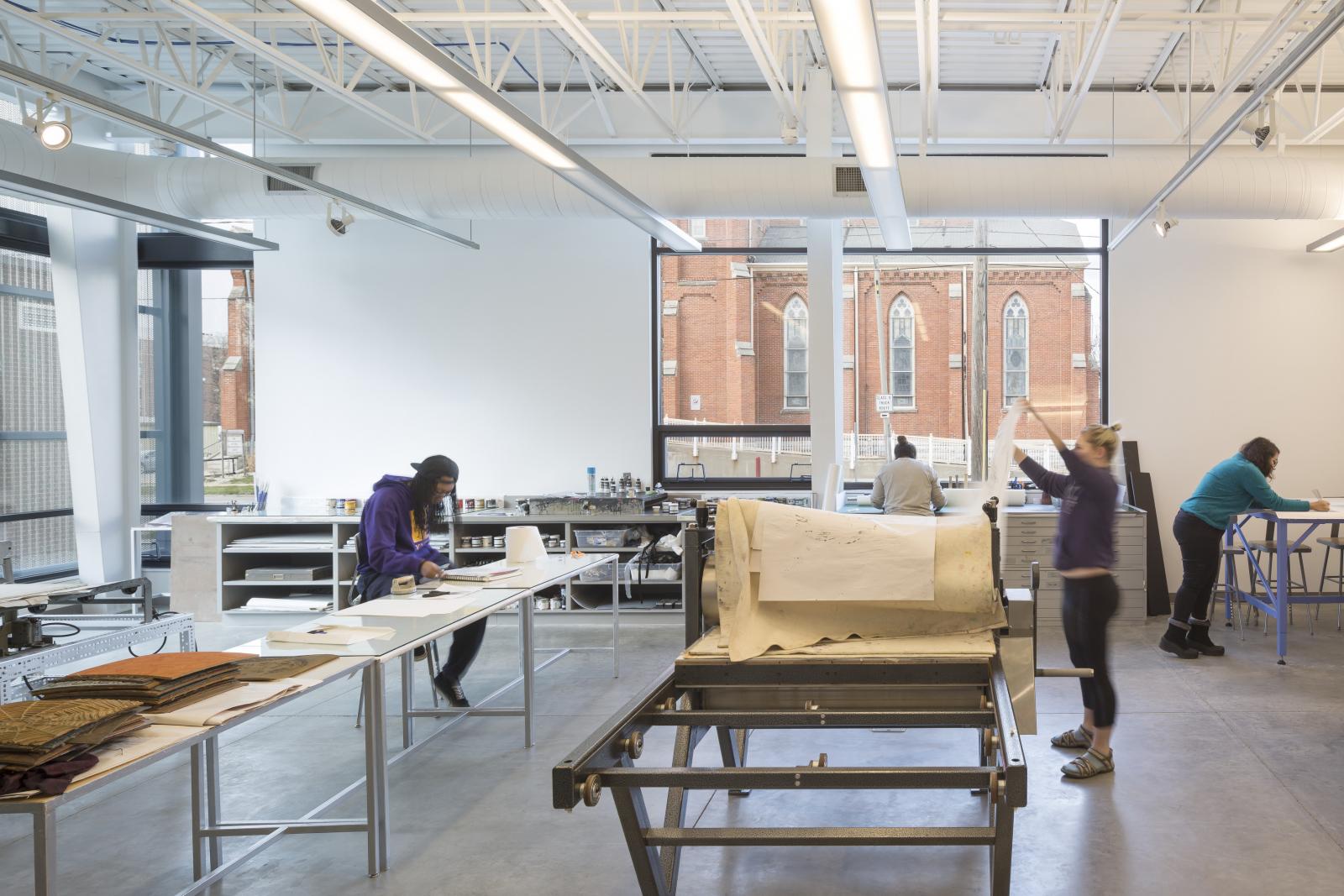 knox-vertical.jpg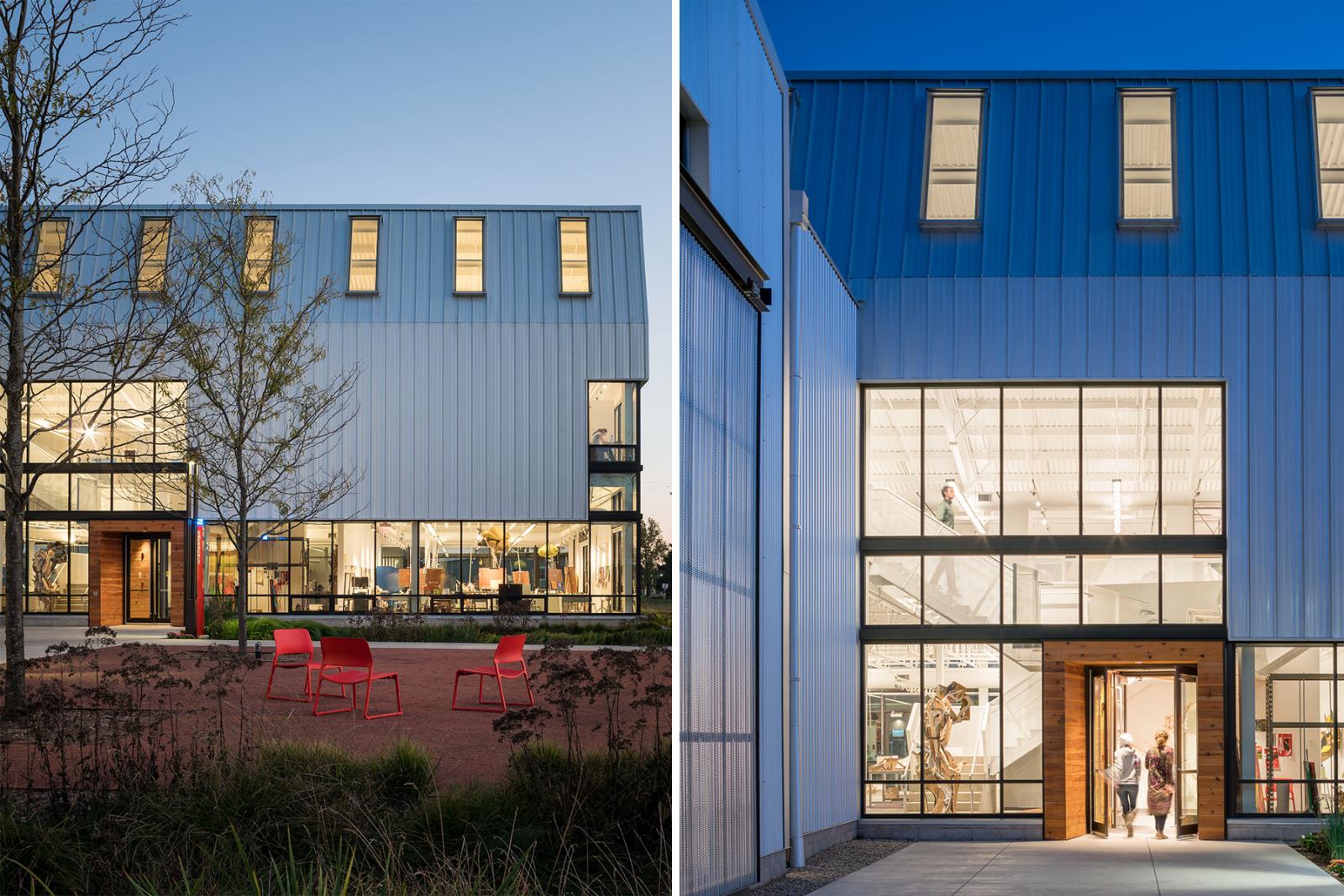 14011_P_N6_board.jpg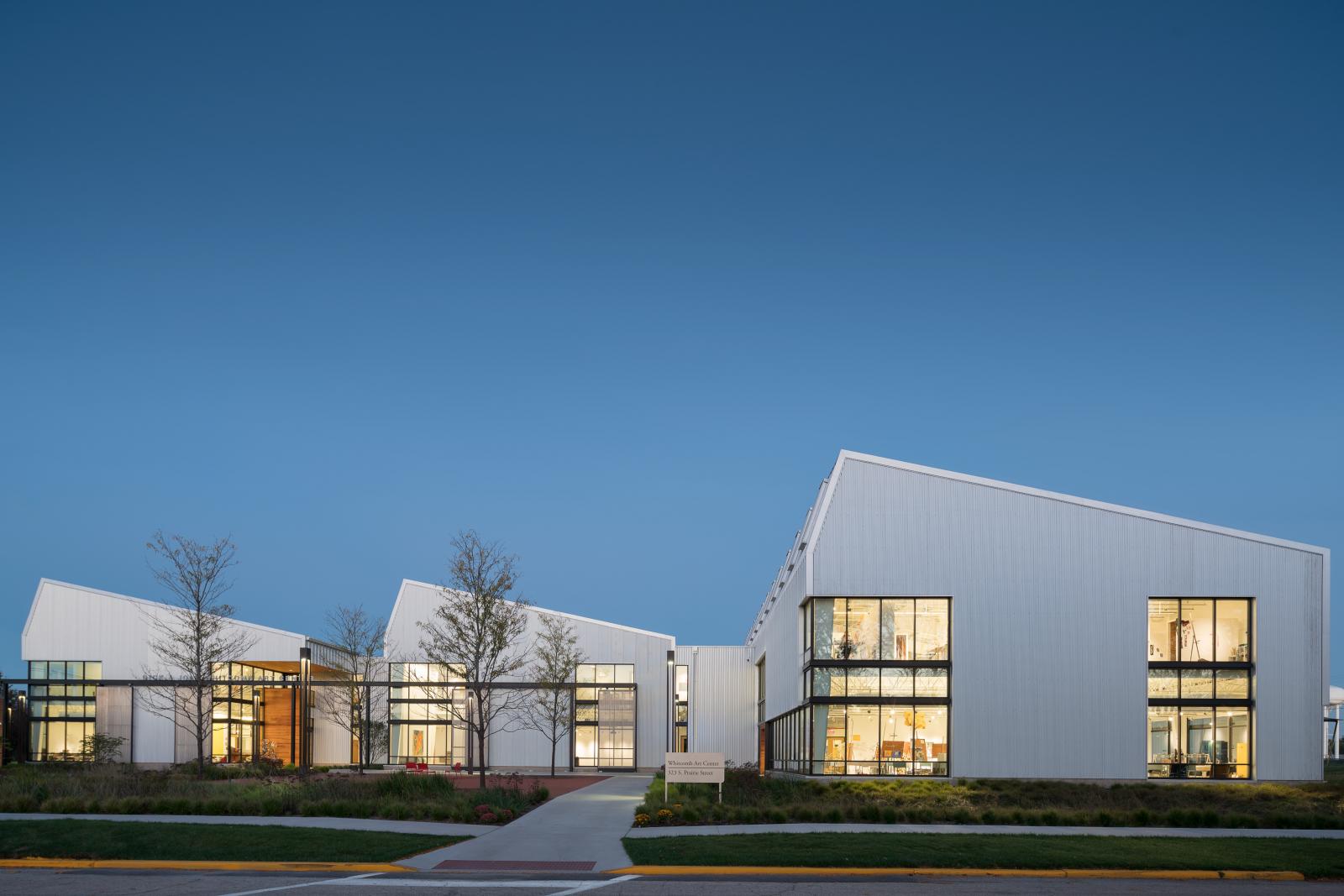 14011_N31_board.jpg

Awards
Chicago Athenaeum American Architecture Award
AIA San Antonio Honor Award
Publications