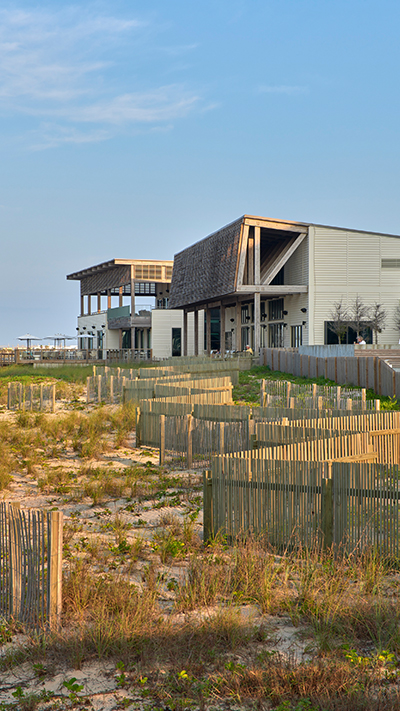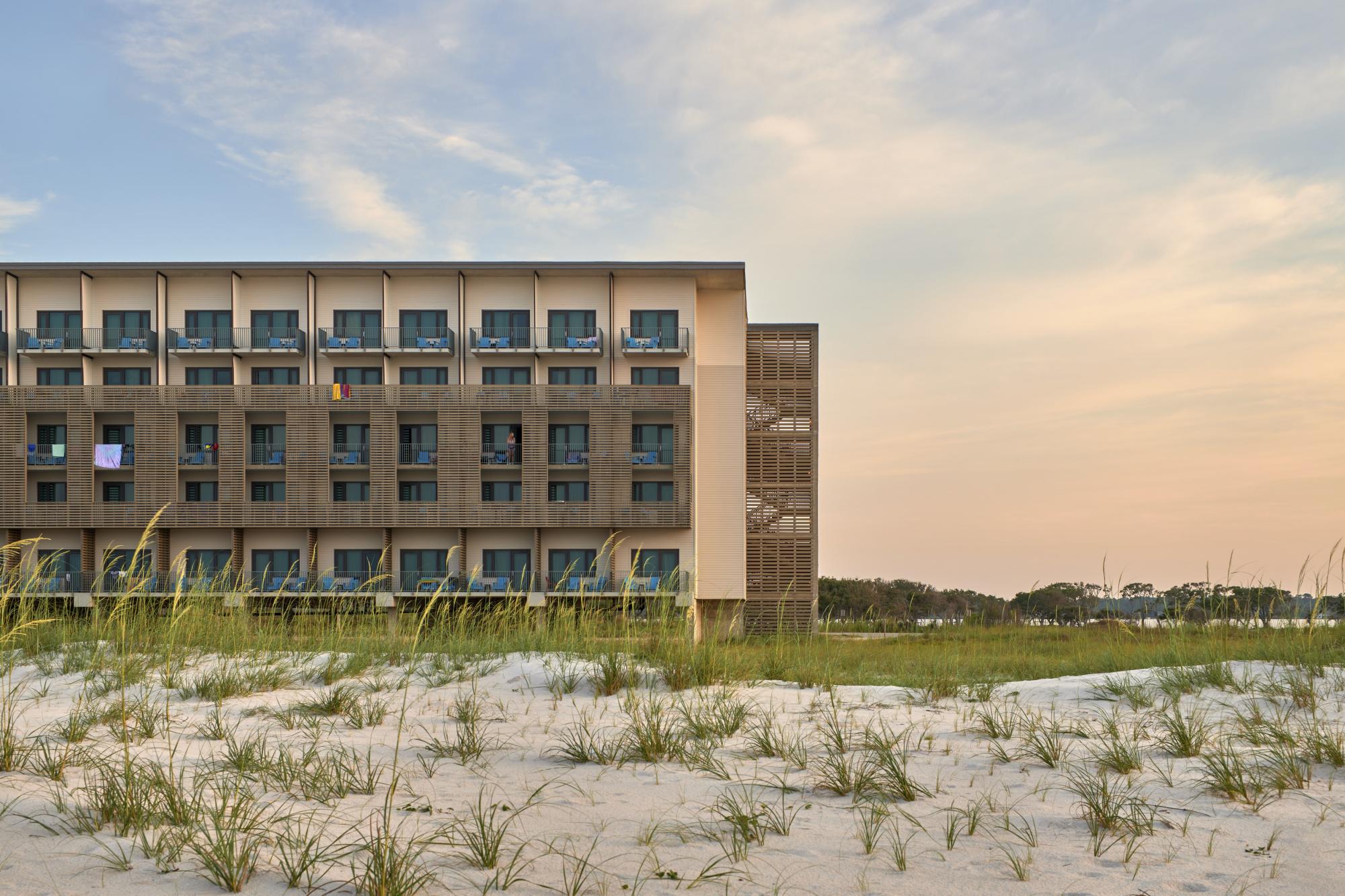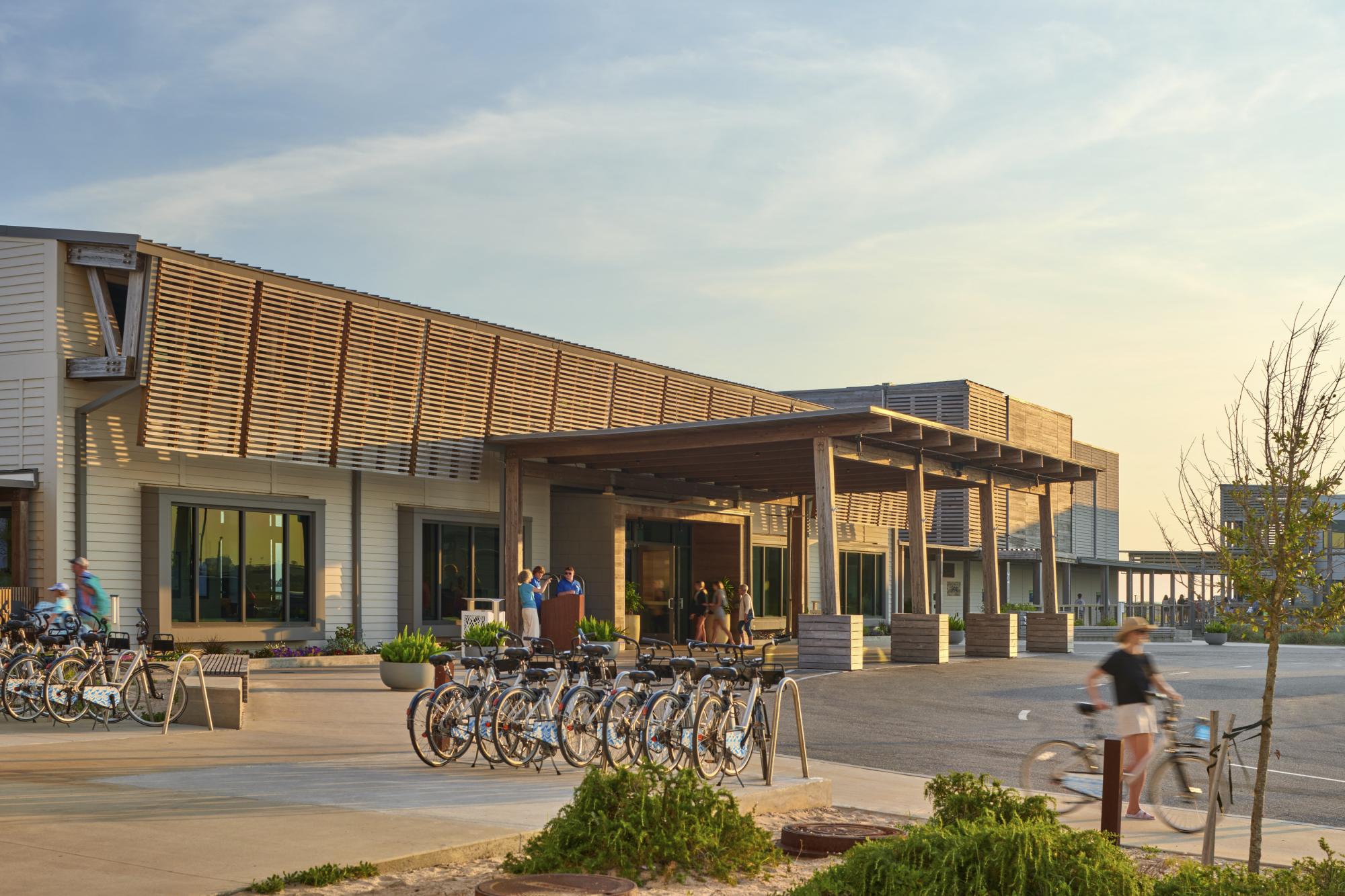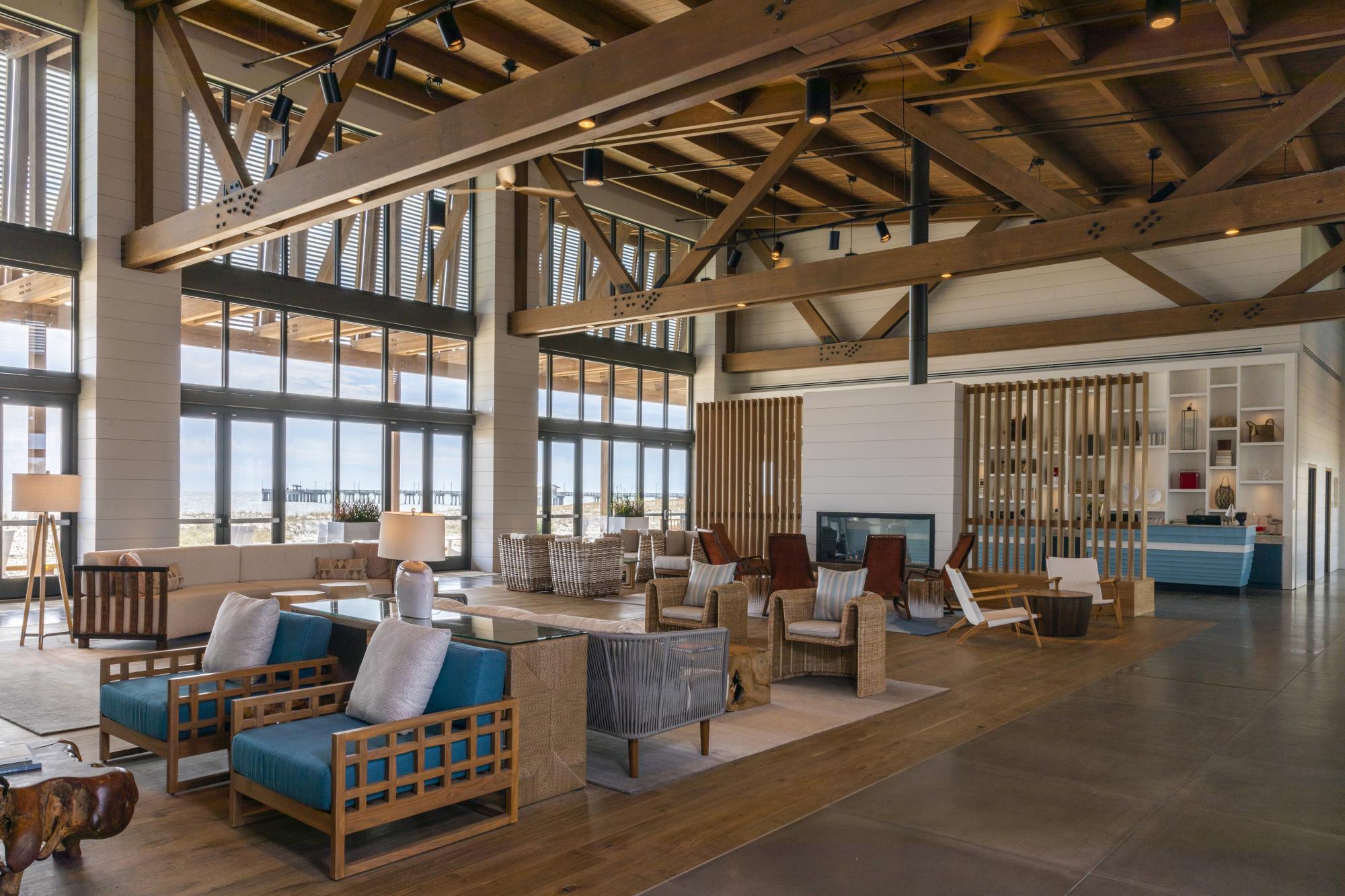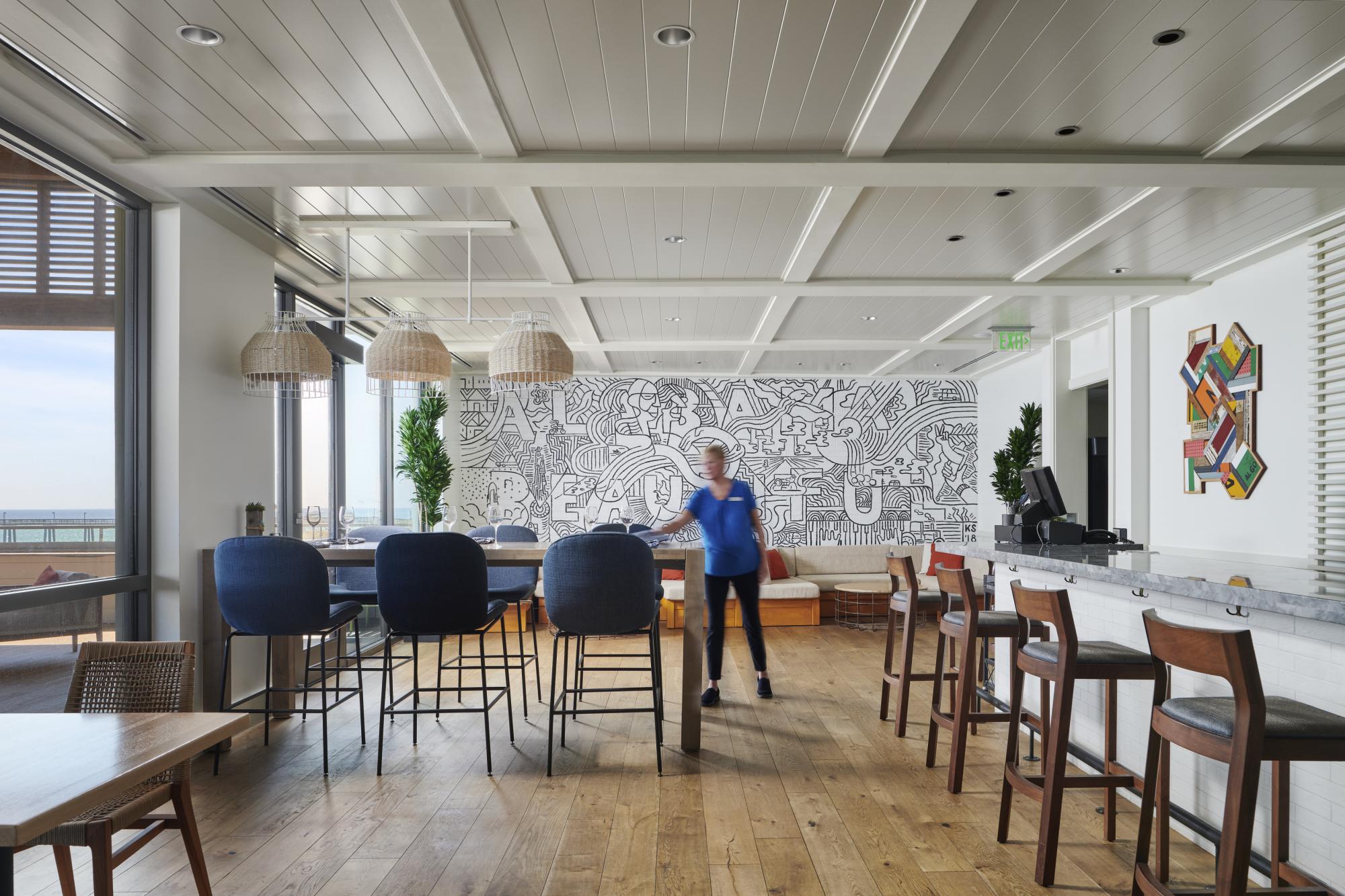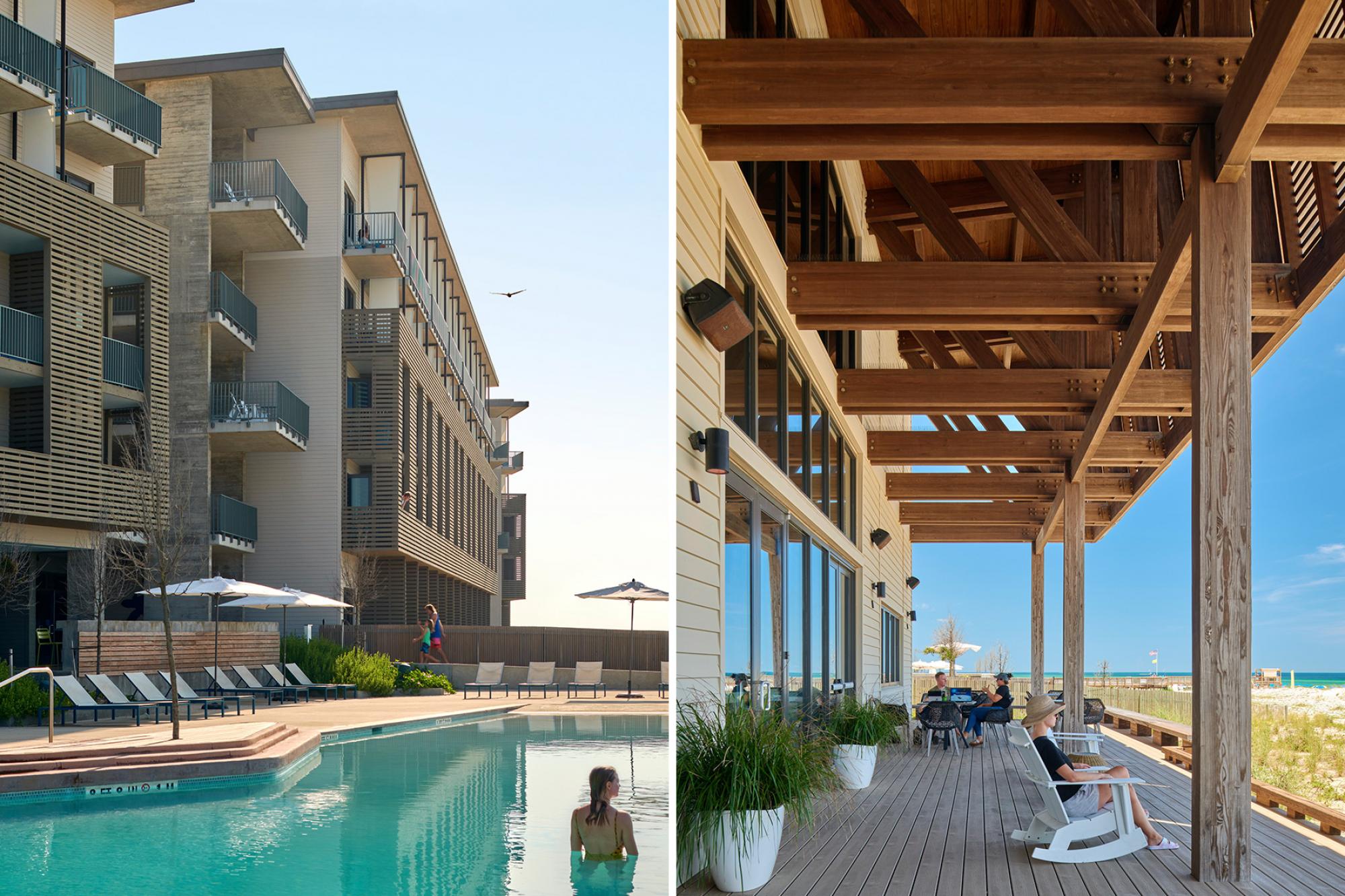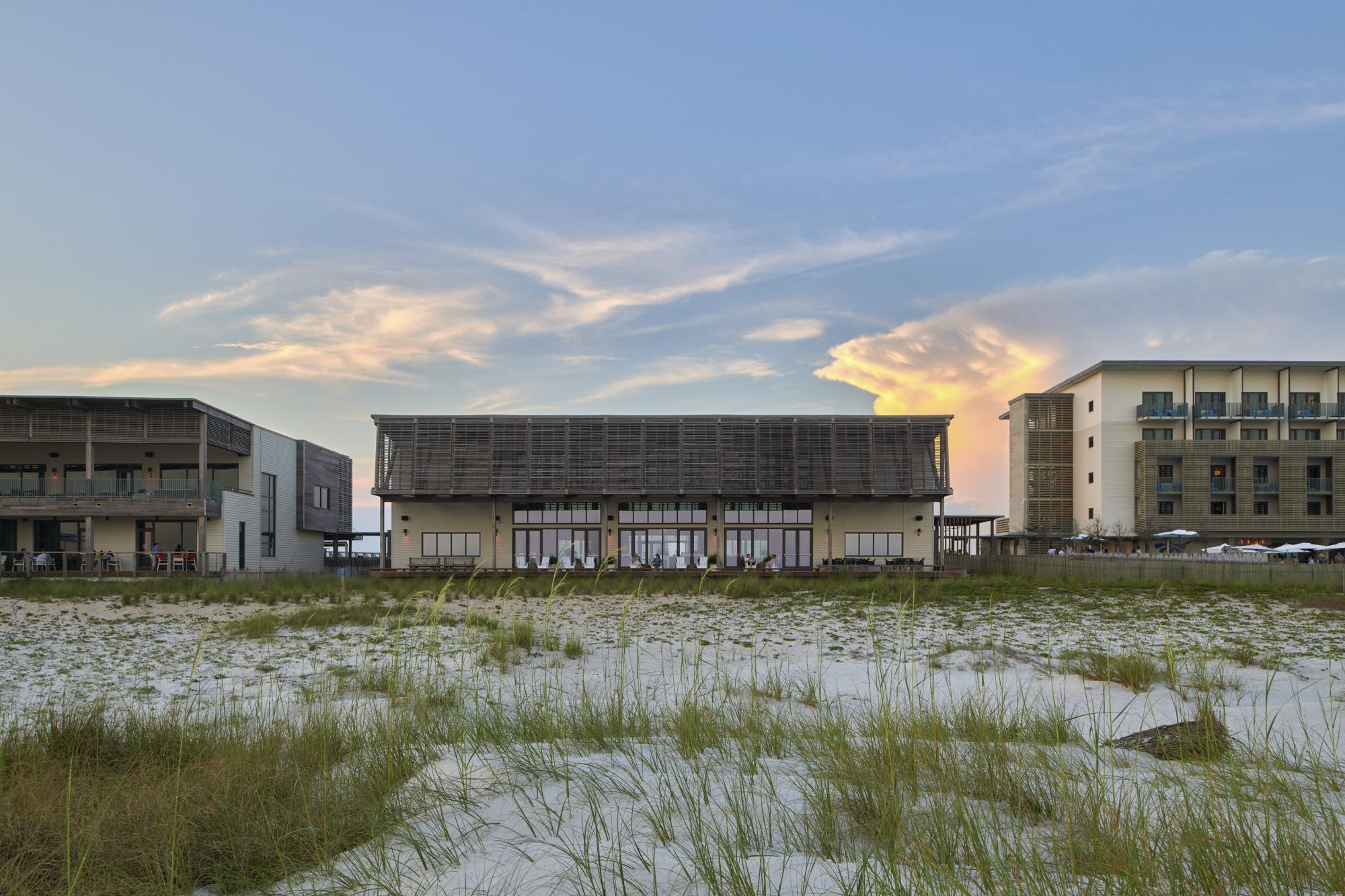 Alabama Gulf State Park Lodge
The Lodge at Gulf State Park is a 291,000 square-foot 350 key "green" overnight stay and meeting facility that will improve public access to the park's beaches, trails, freshwater ecosystems and other natural resources, as well as serve as a model of resilient, environmentally friendly coastal development. In addition, the project will seek to ecologically enhance the beach's degraded dune habitat to restore approximately 50 acres of dunes in the park through creation of sand movement corridors at strategic locations to allow for the natural buildup of dunes. Native vegetative plantings, possibly including sea oats, sand oats, or seaside bluestem, would be utilized to stabilize dunes and promote increased dune coverage. The project is LEED Gold and the first SITES platinum hotel in the world.
14035_P_N28_board.jpg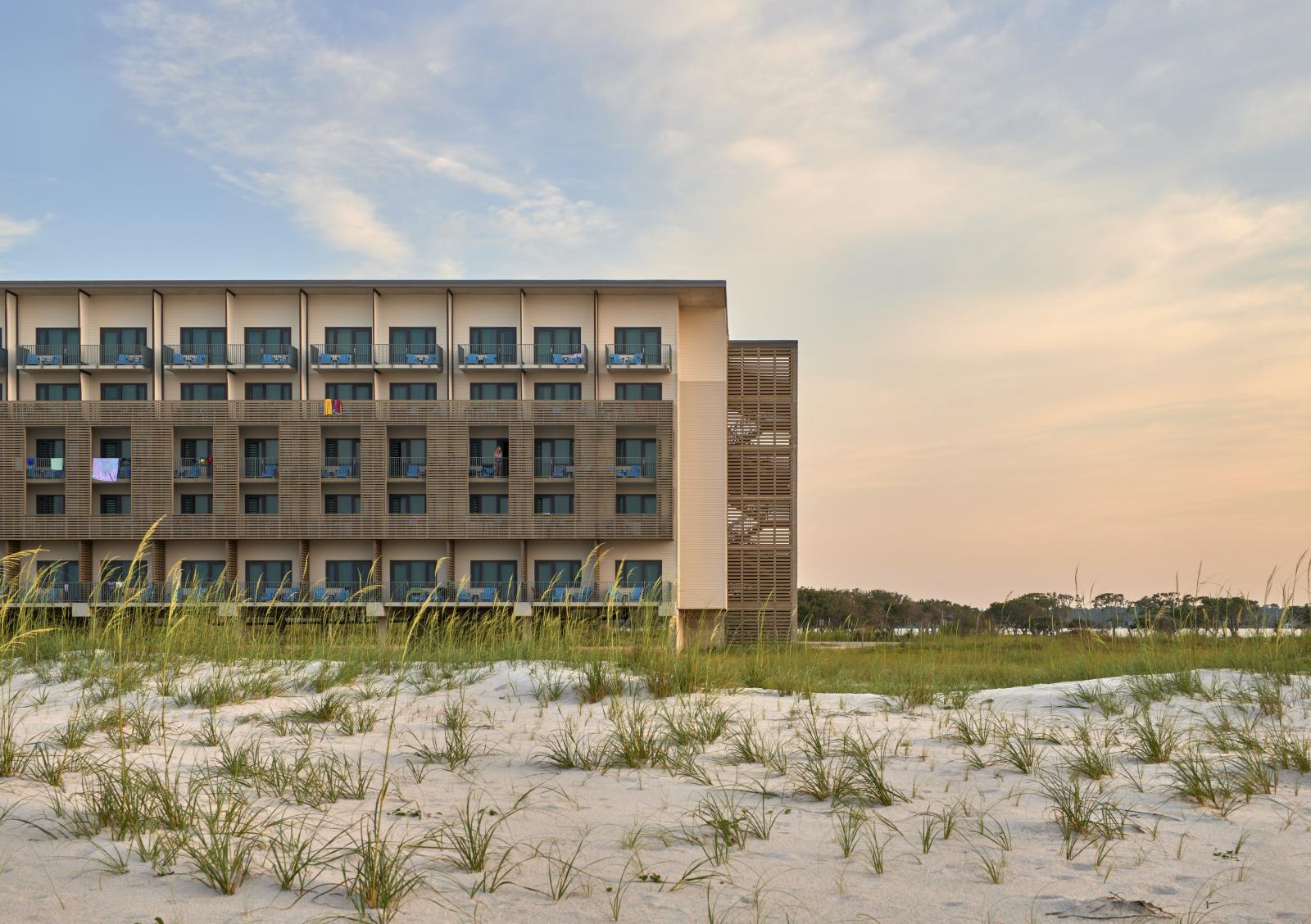 14035_P_N45_board.jpg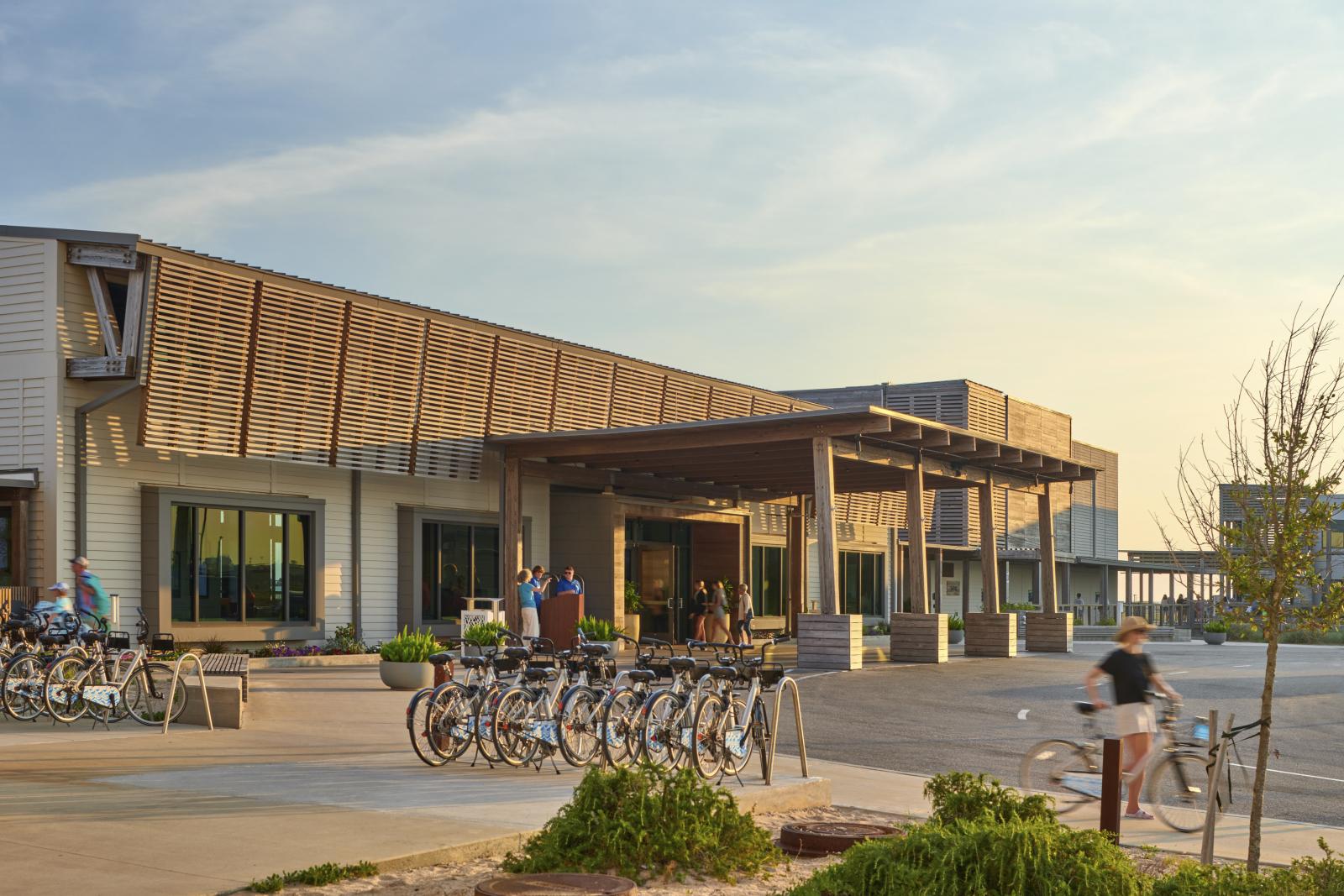 14035_P_N18_board.jpg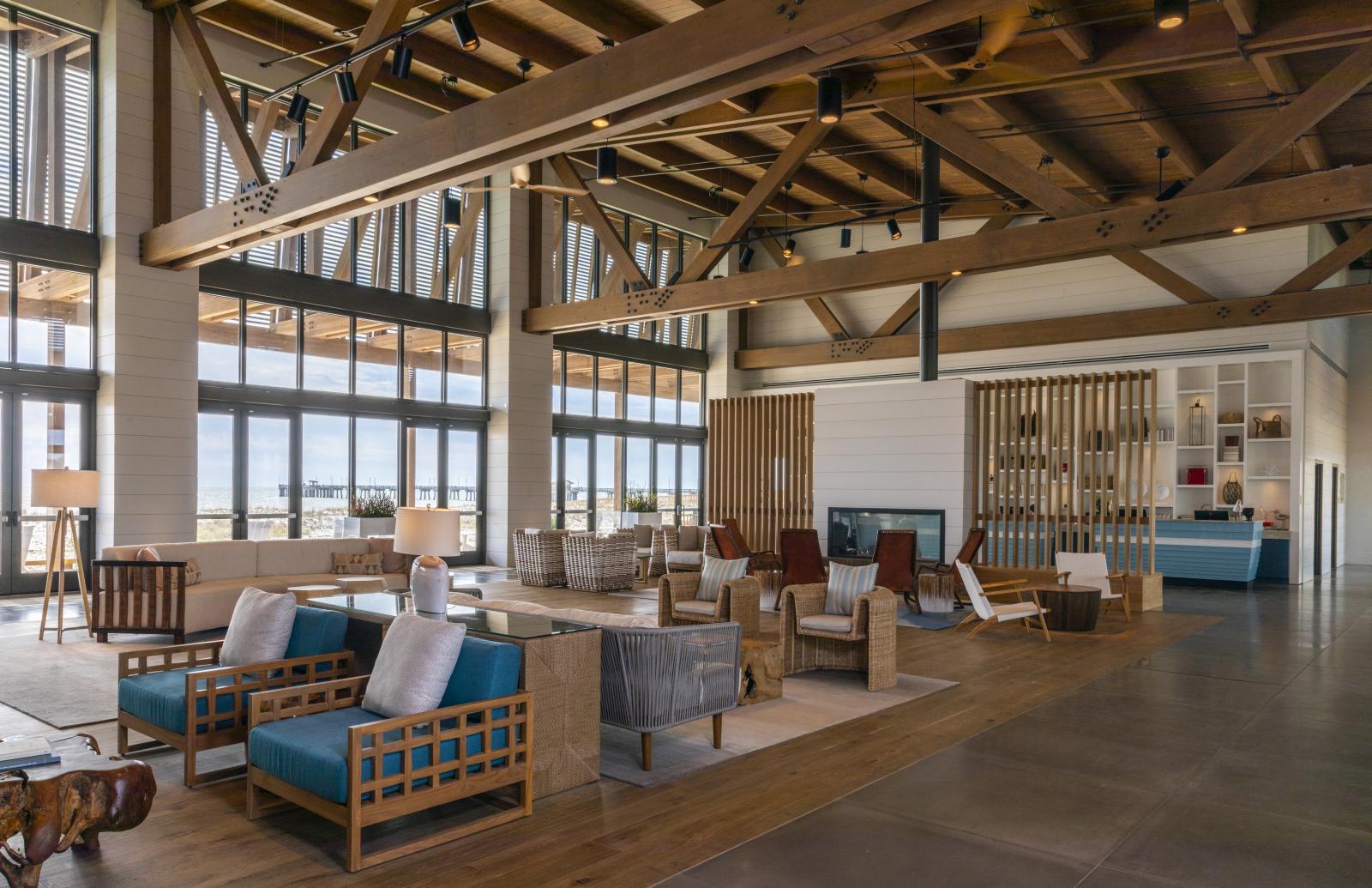 14035_P_N42_board.jpg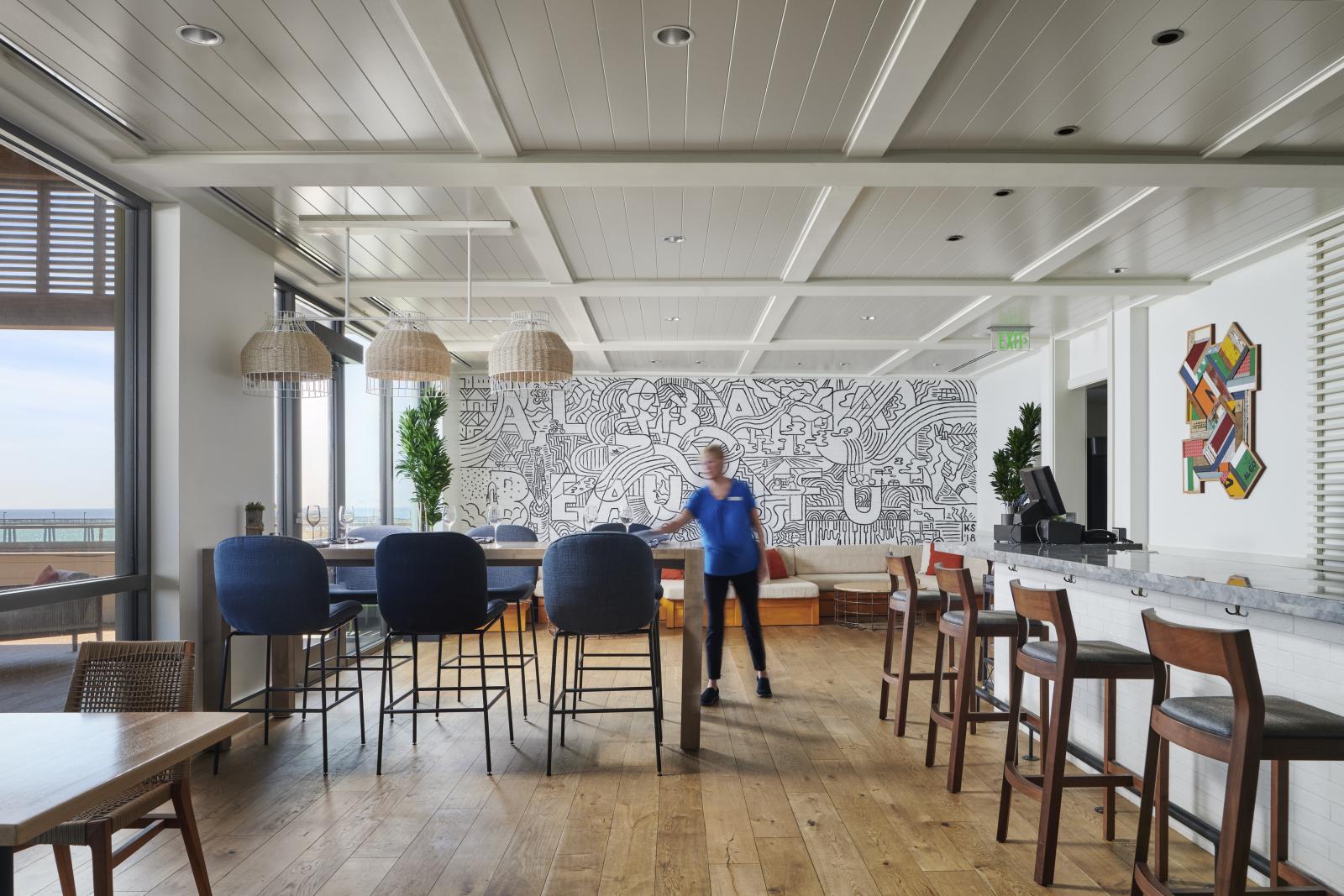 14035_P_N22_board.jpg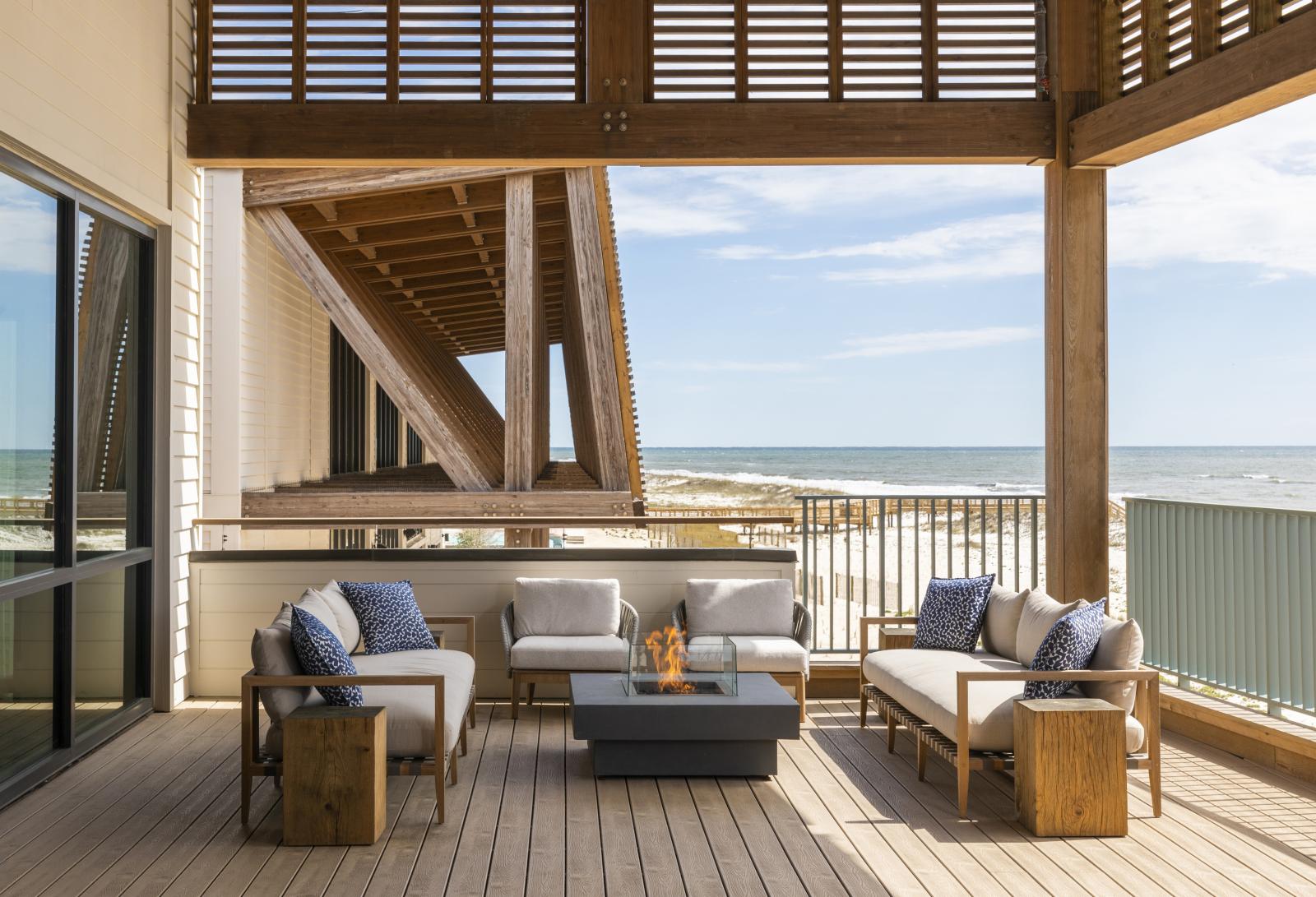 2vertical.jpg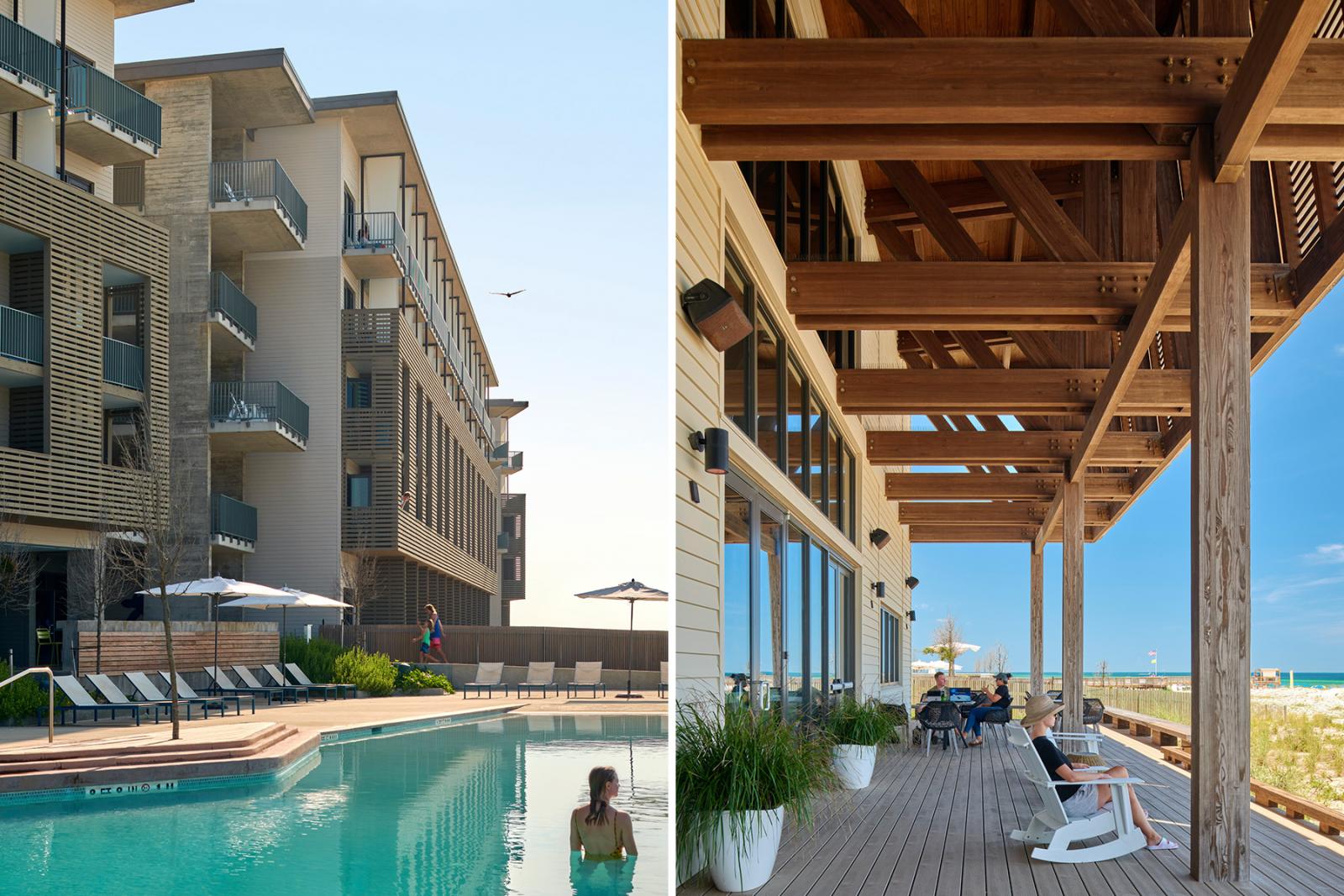 14035_P_N49_board.jpg
14035_P_N31_board.jpg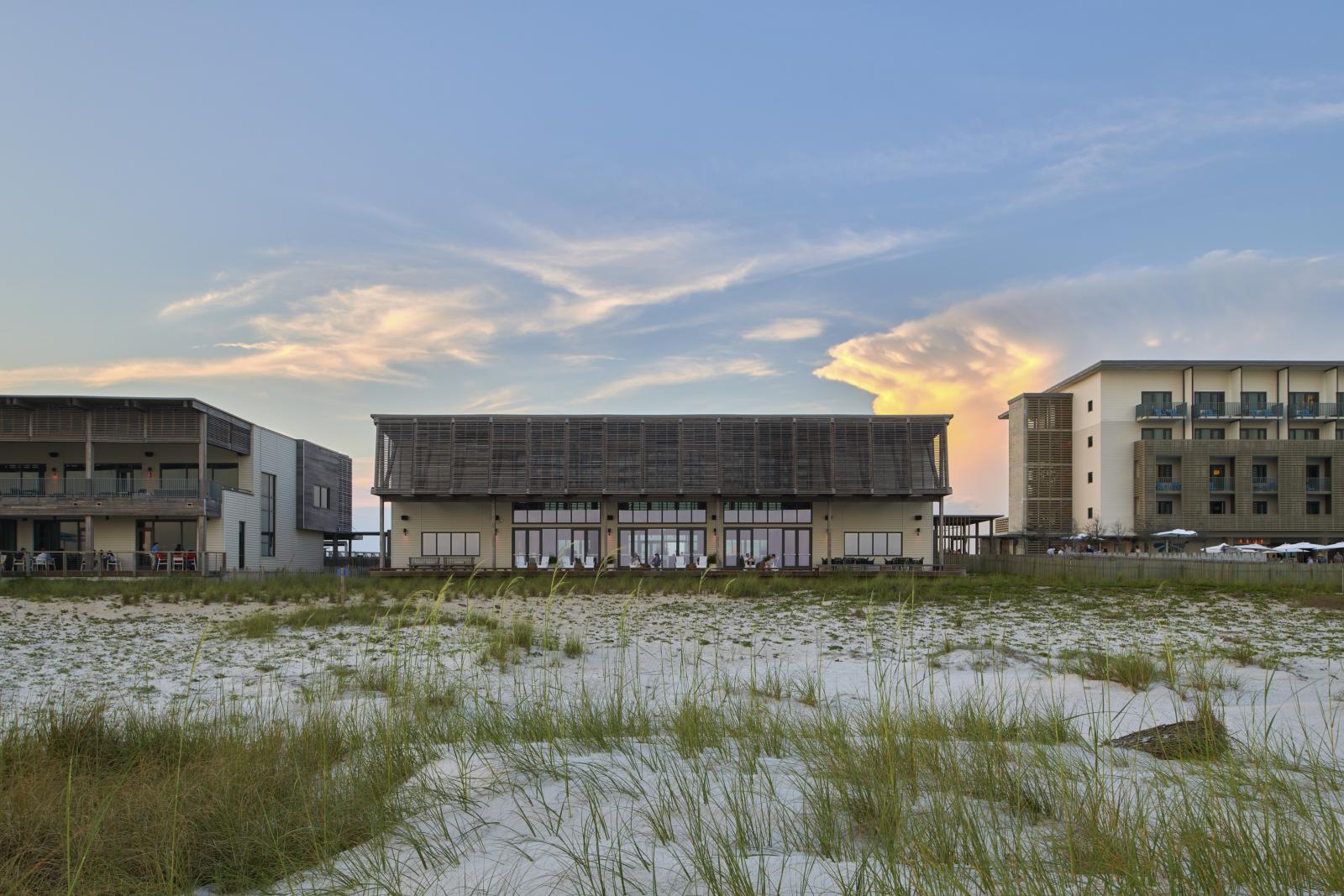 14035_P_N44_board.jpg
Project Size
Conditioned: 291,000 sq. ft.
 In association: Sasaki, Rabun & Looney Associates
Photograher: Julie Soefer