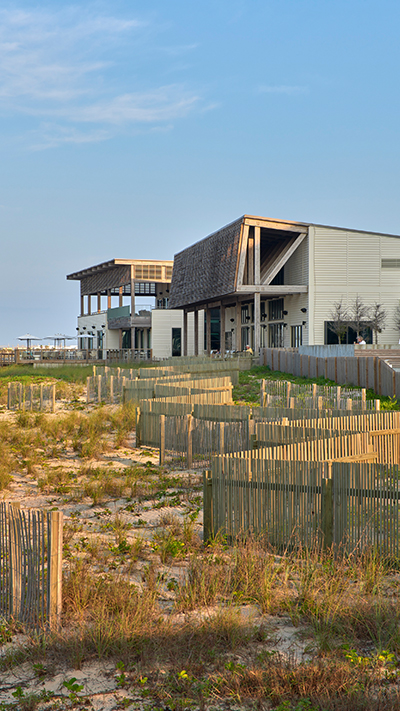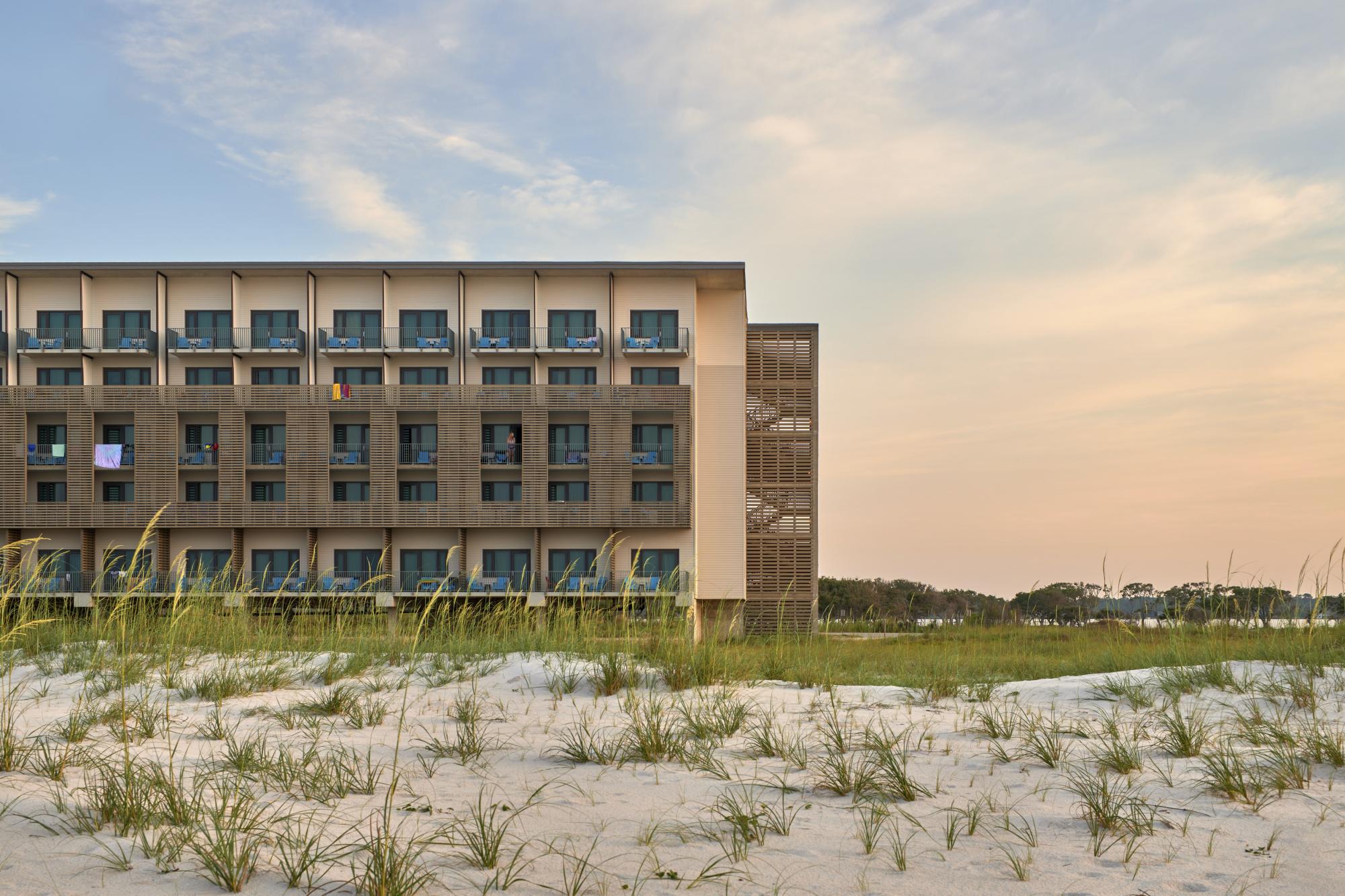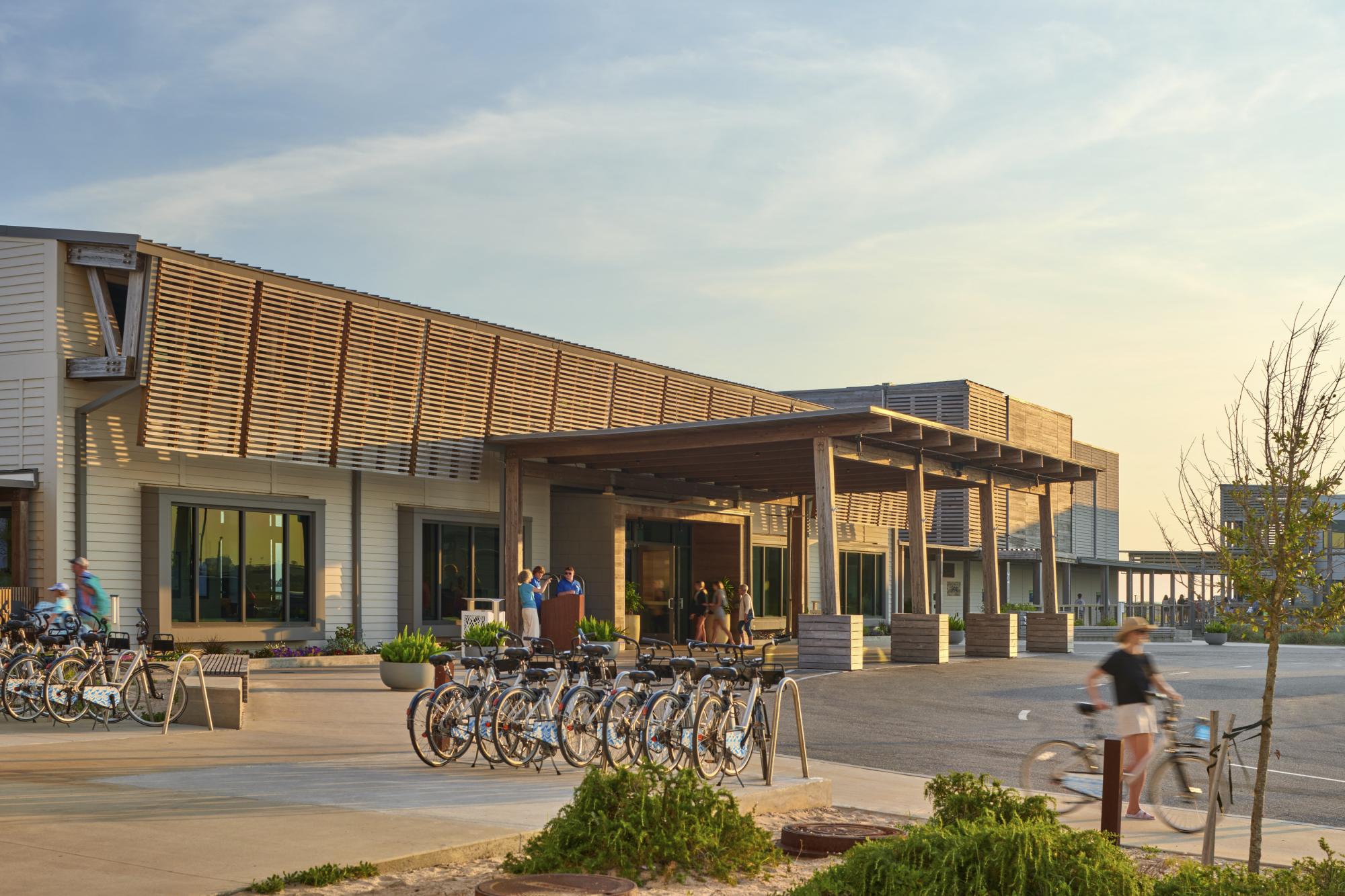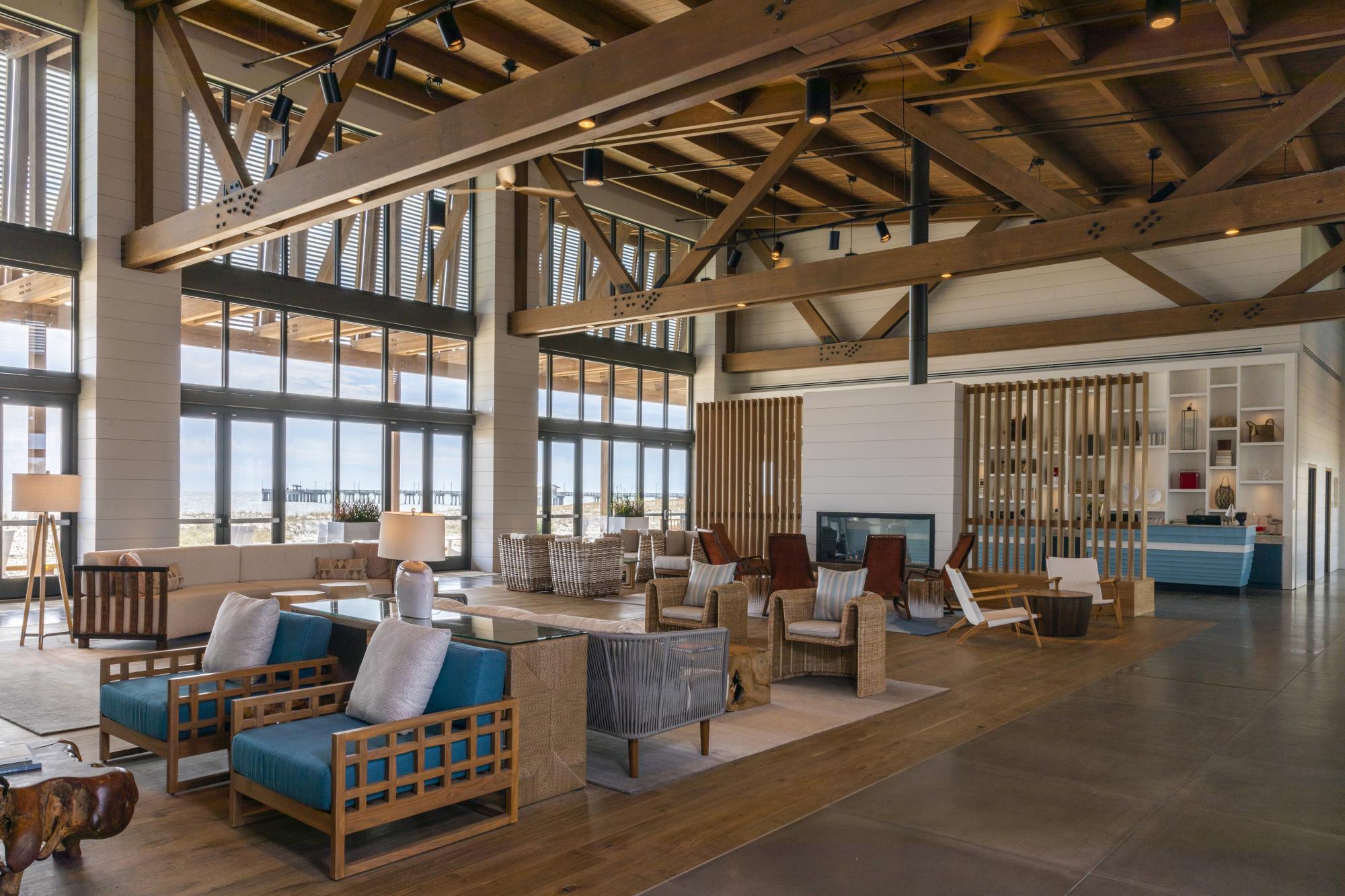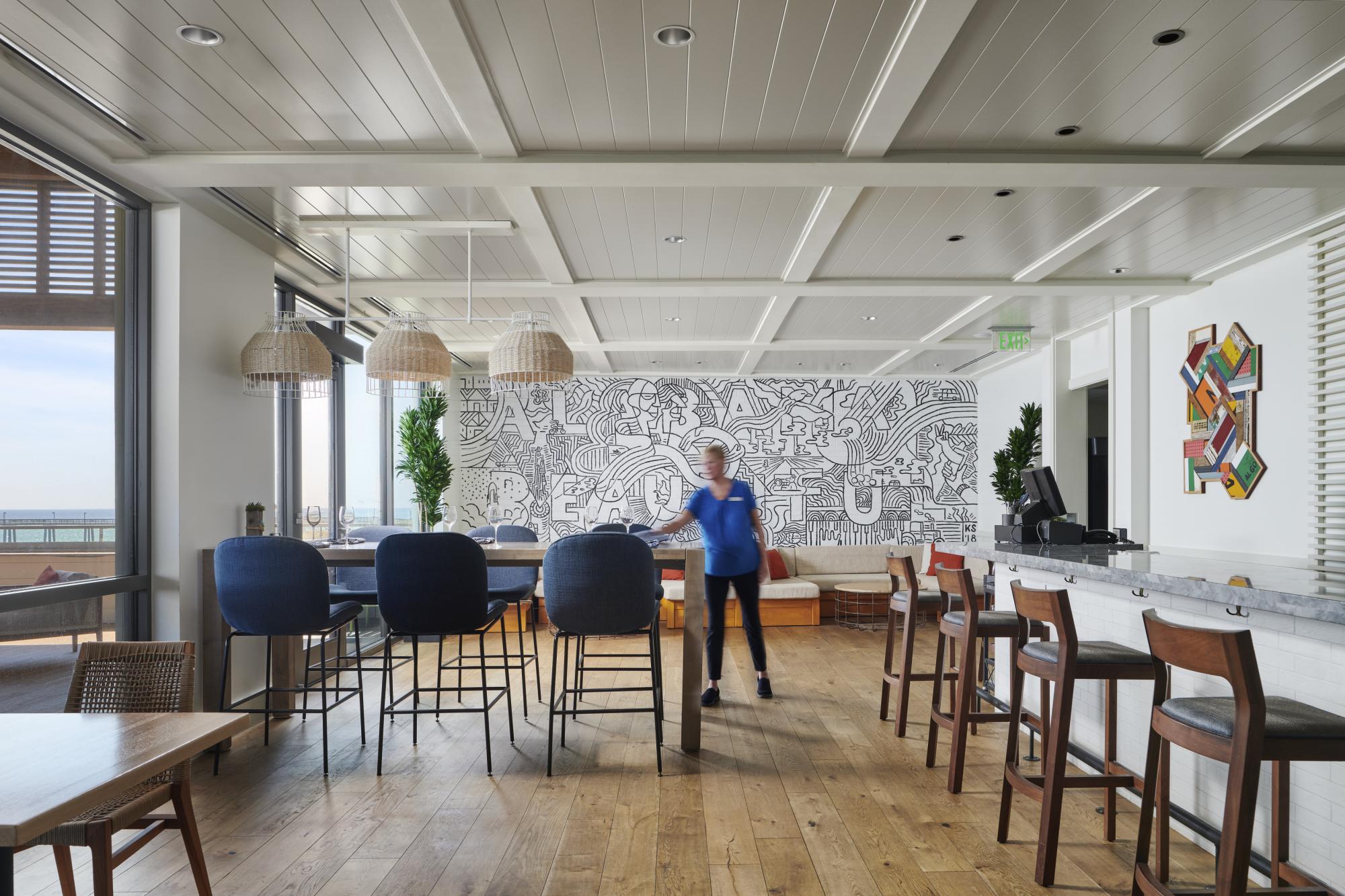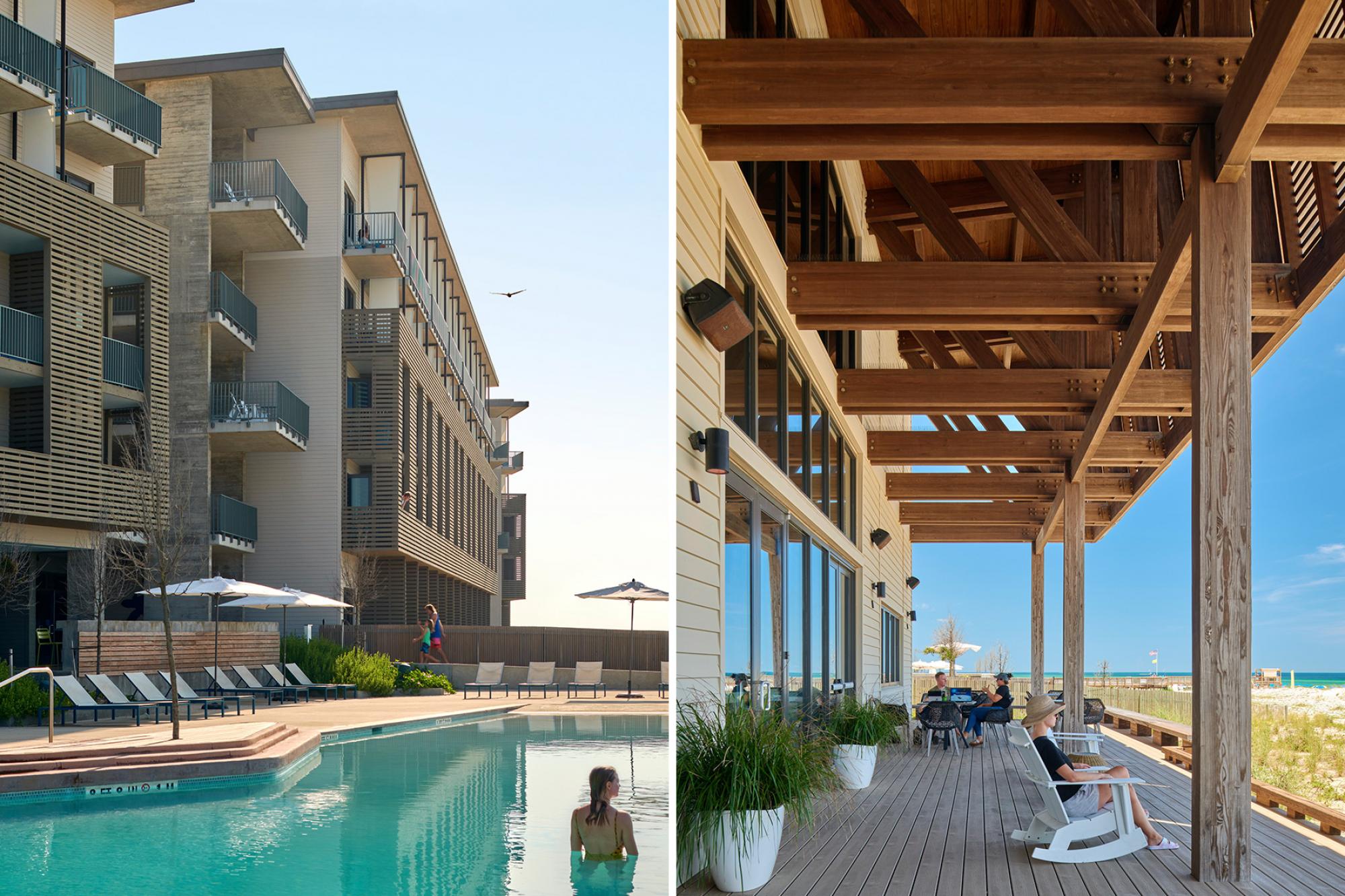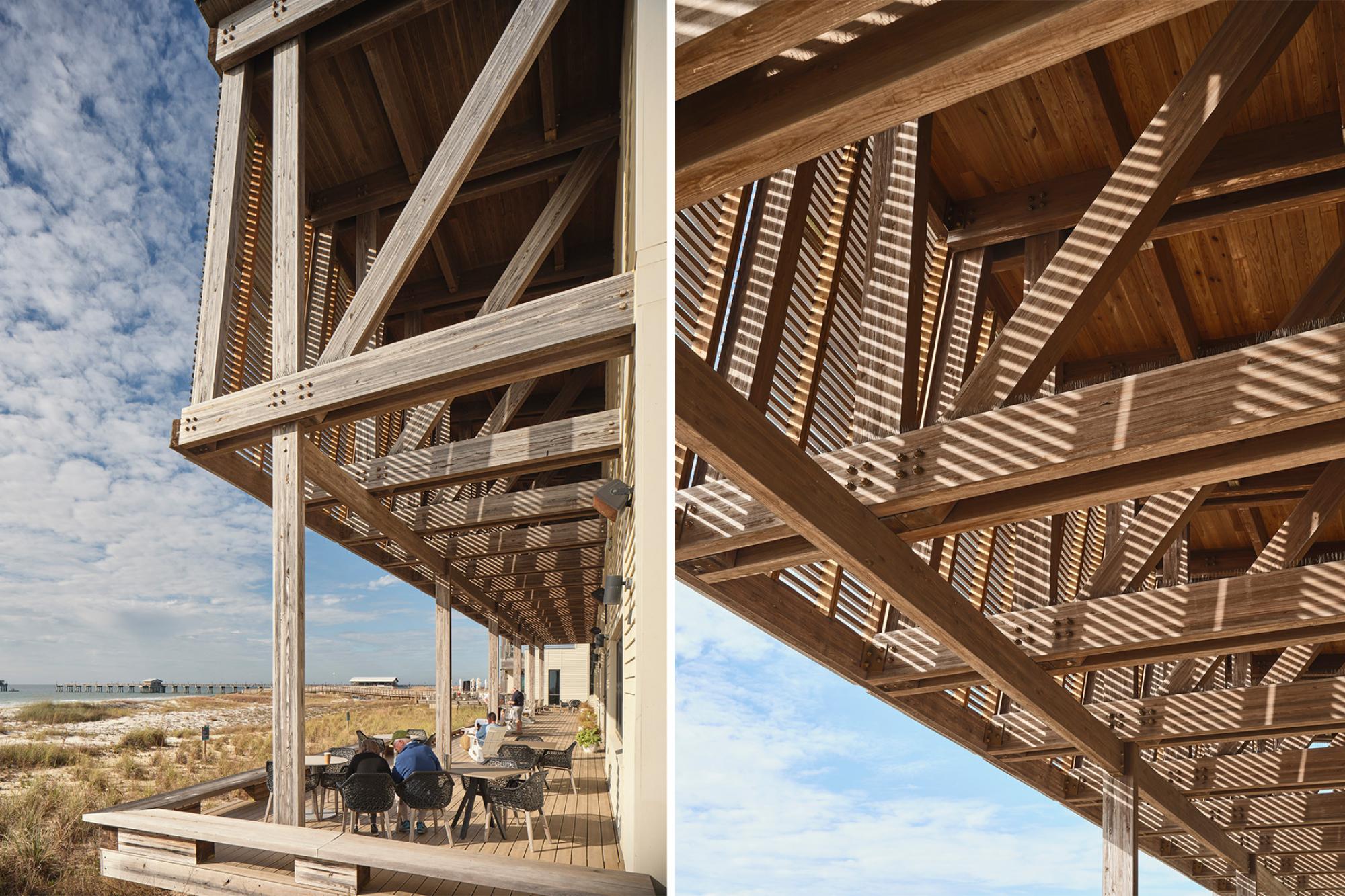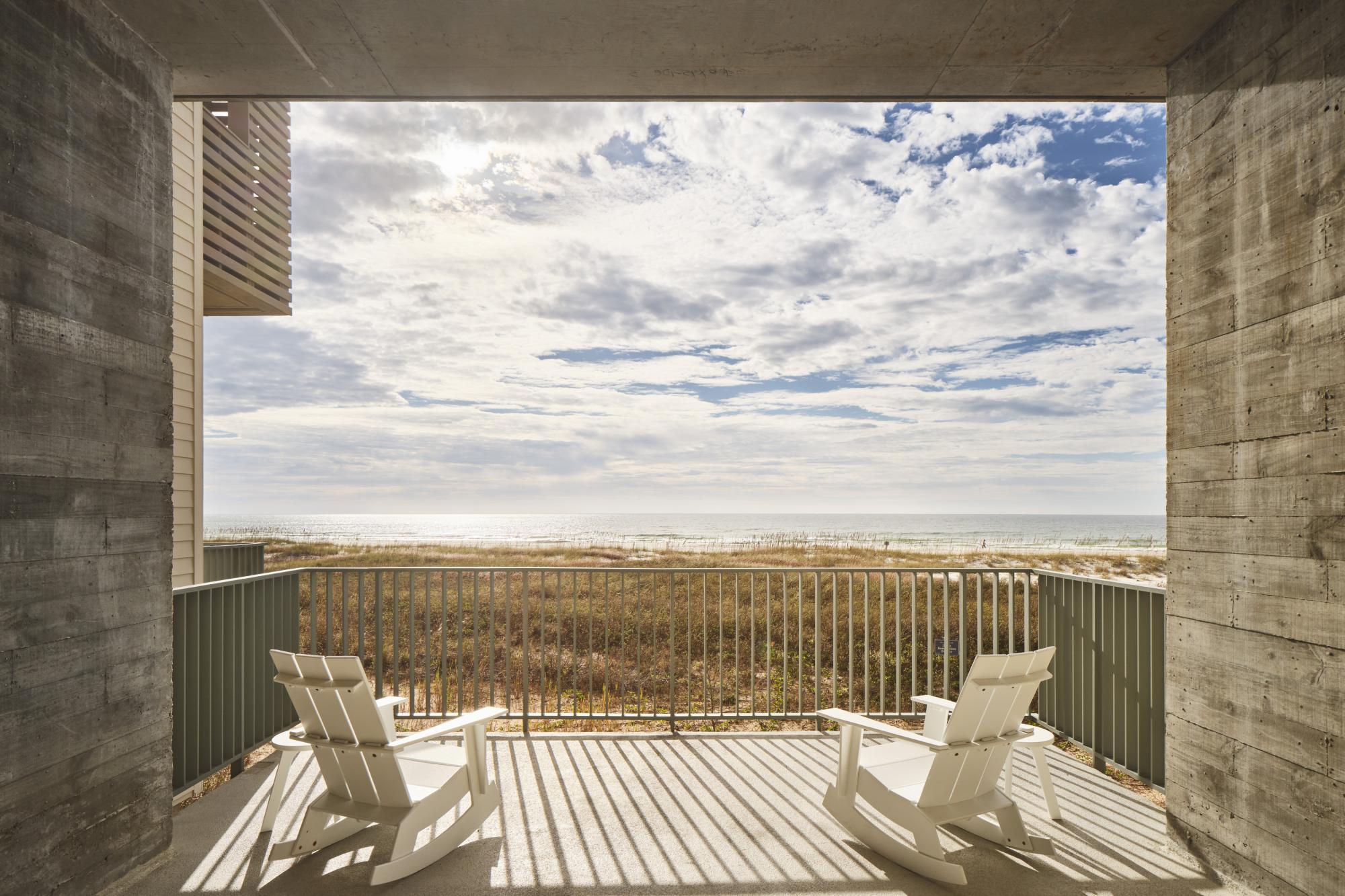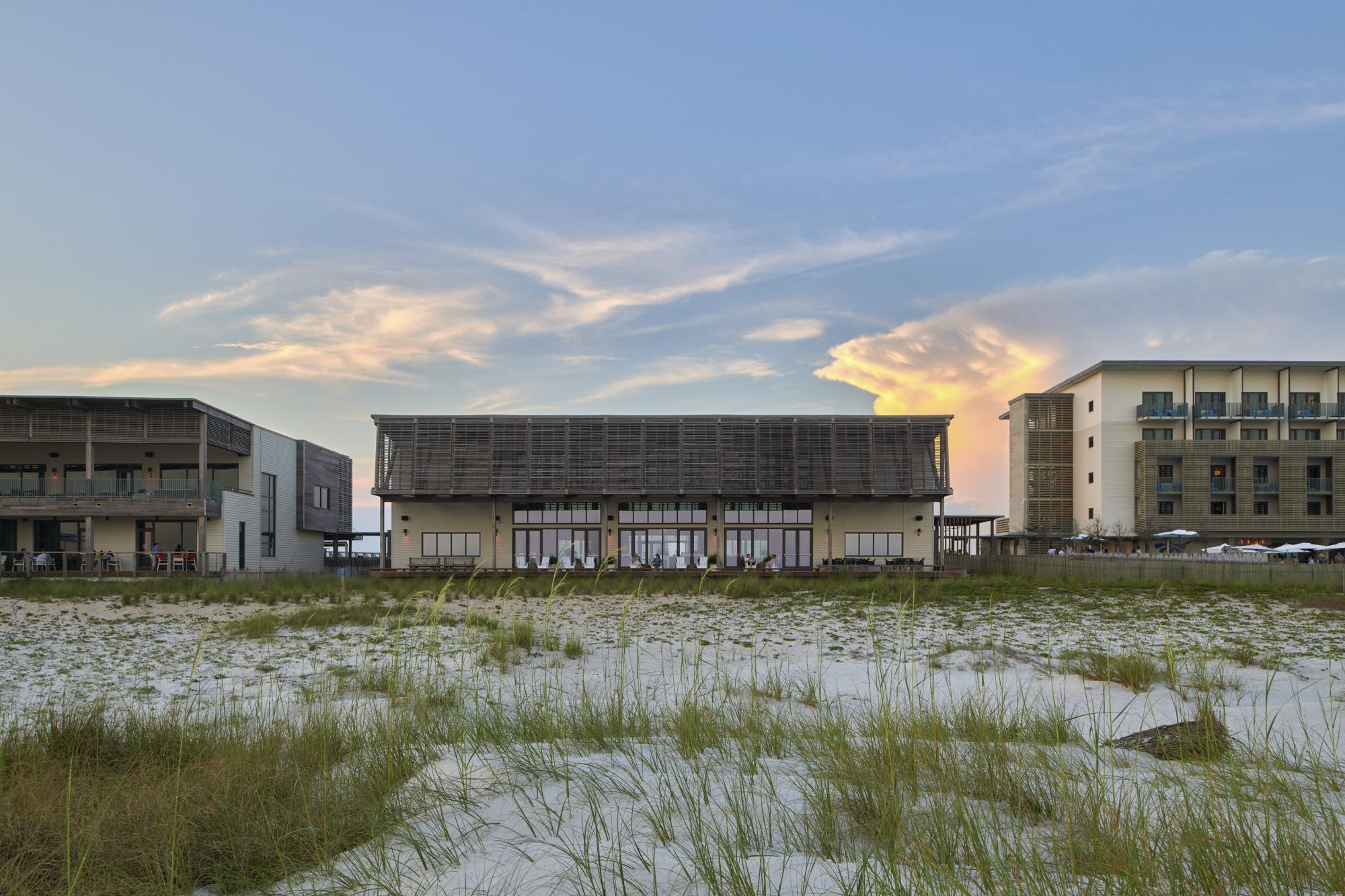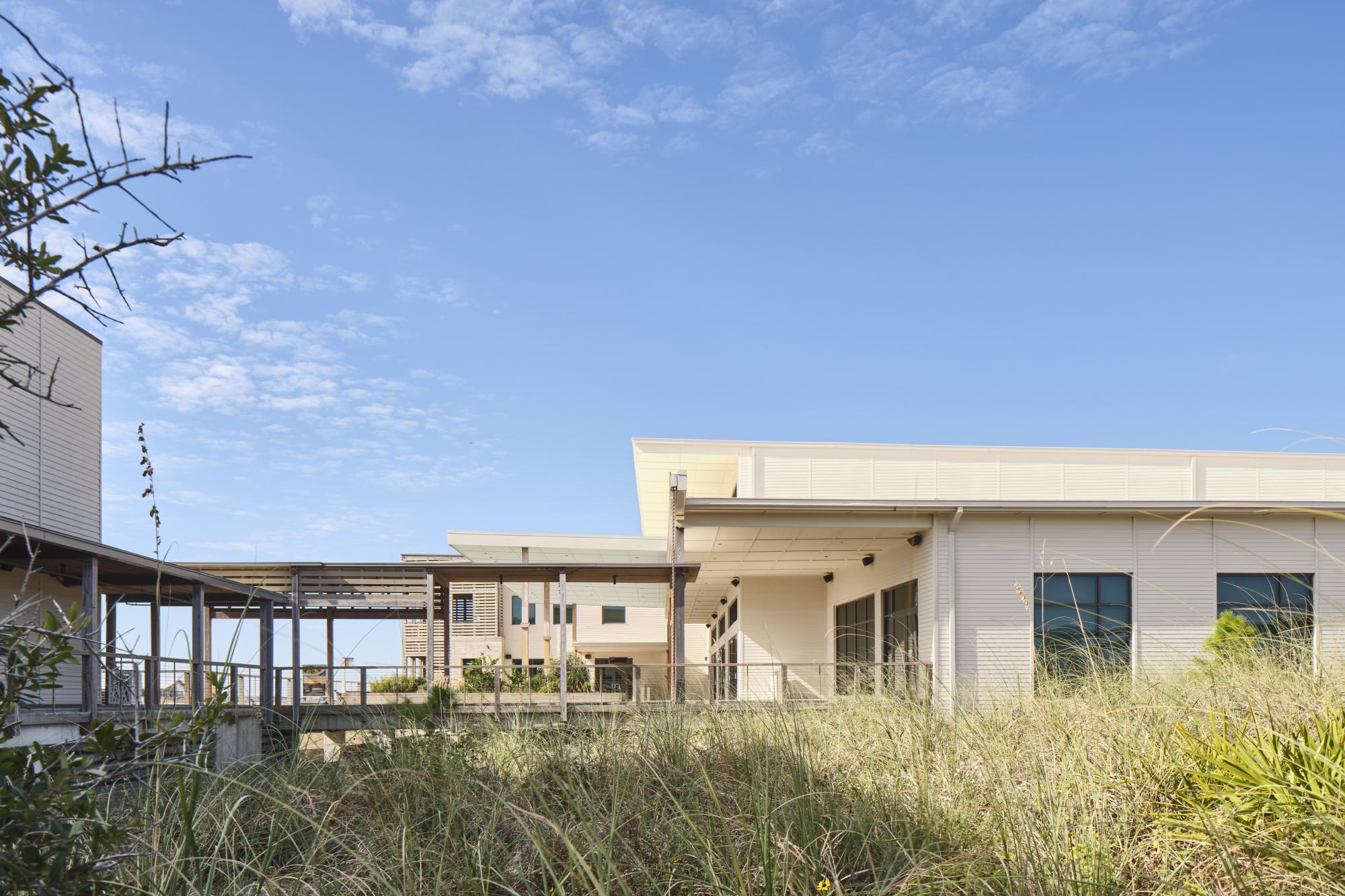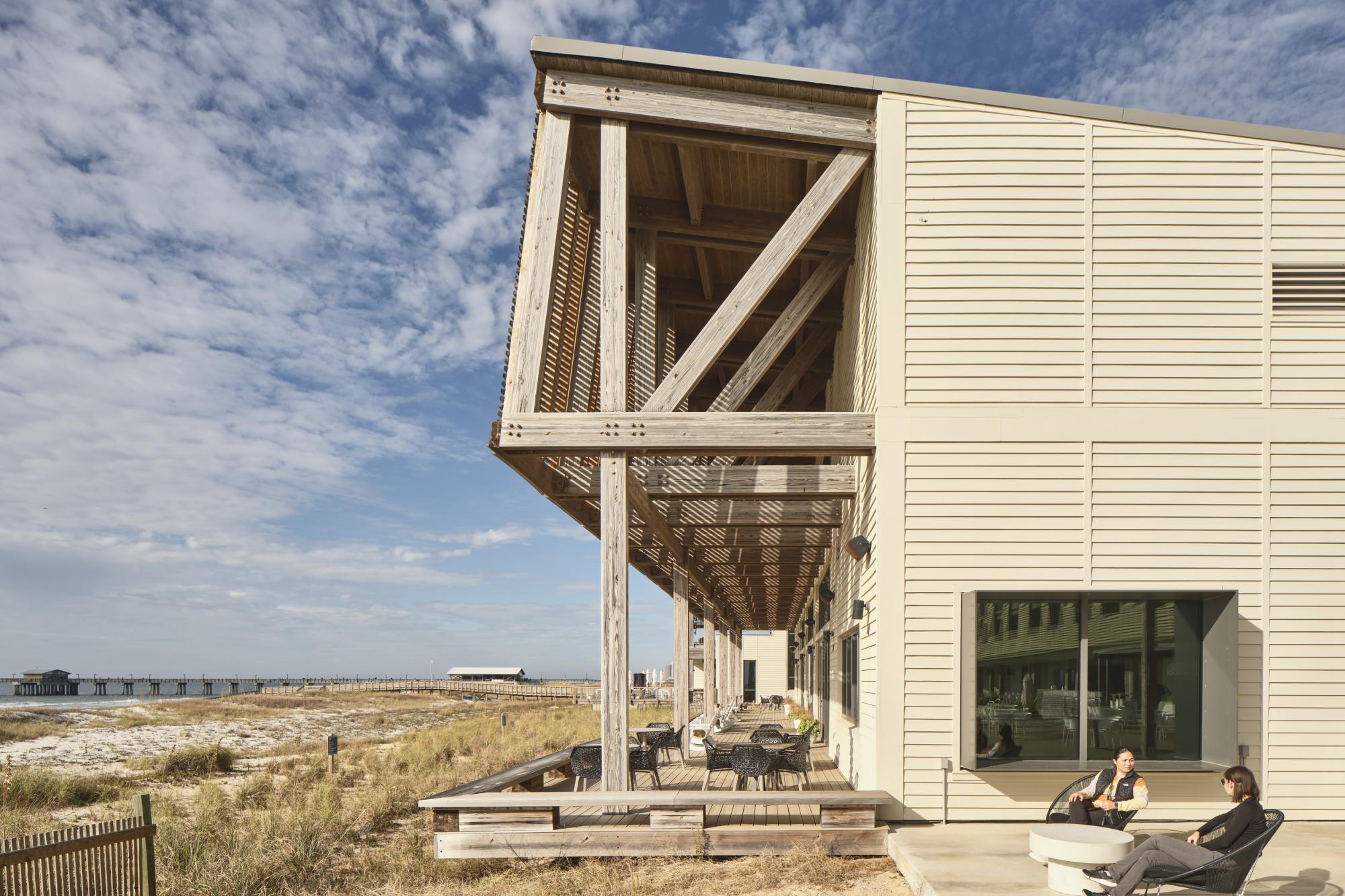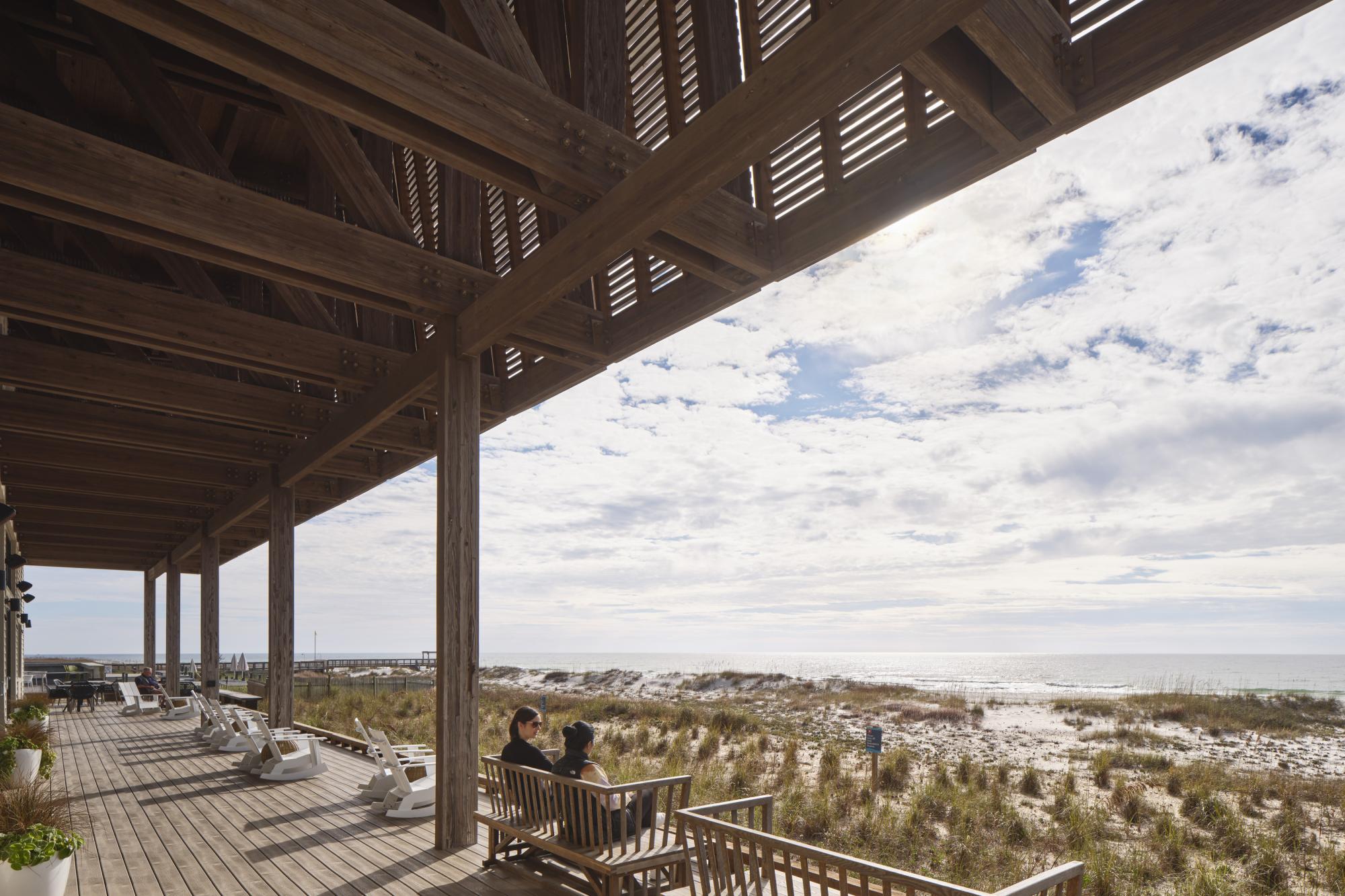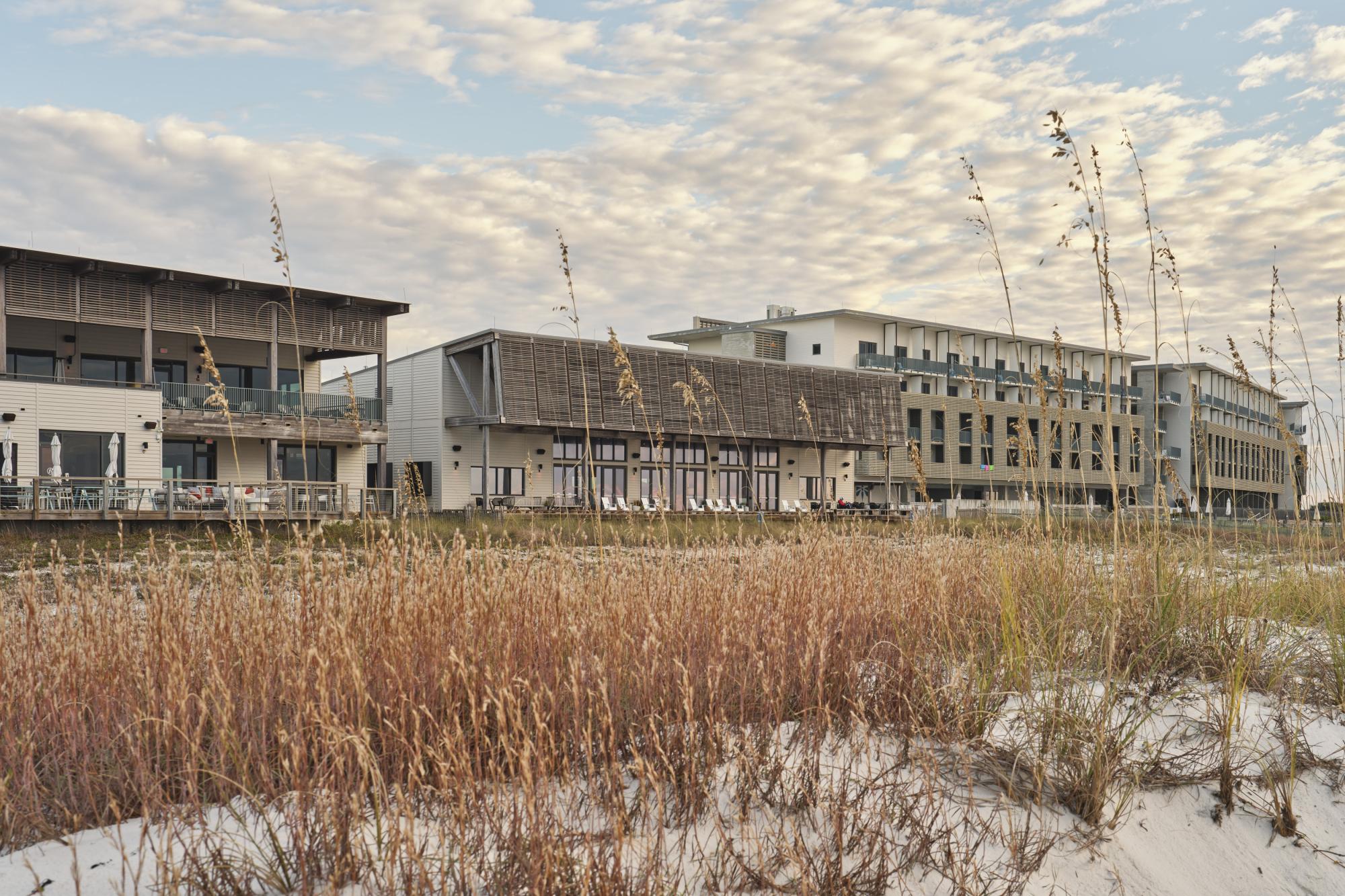 Alabama Gulf State Park Lodge
Gulf State Park is Alabama's front porch on the Gulf of Mexico. While historically the park offered many activities for visitors, after the destruction from Hurricanes Katrina and Ivan, there was unmet demand for education, outdoor activities, and overnight accommodations. The state wanted to balance any new amenities with the park's sensitive ecosystems and only build projects that could serve as a model of resilient, environmentally friendly coastal development.
The new lodge improves public access to the park's beaches, trails, freshwater ecosystems, and other natural resources. It features 350 guest rooms, four restaurants, and over 40,000 SF of indoor and outdoor meeting spaces. The former lodge, with its dispersed construction, parking, lawns, and recreational facilities, had a footprint that impacted over 30 acres of Gulf State Park's dunes. In contrast, the new Lodge at Gulf State Park disturbs less than 15 acres and is set back over 100 feet further inland to promote a healthier, more resilient dune ecosystem. Native vegetative plantings, including sea oats, sand oats, and seaside bluestem, stabilize the dunes and promote increased dune coverage.
The project is certified LEED Gold as well as the first FORTIFIED Commercial™ Building and the first SITES Platinum hotel in the world.
14035_P_N28_board.jpg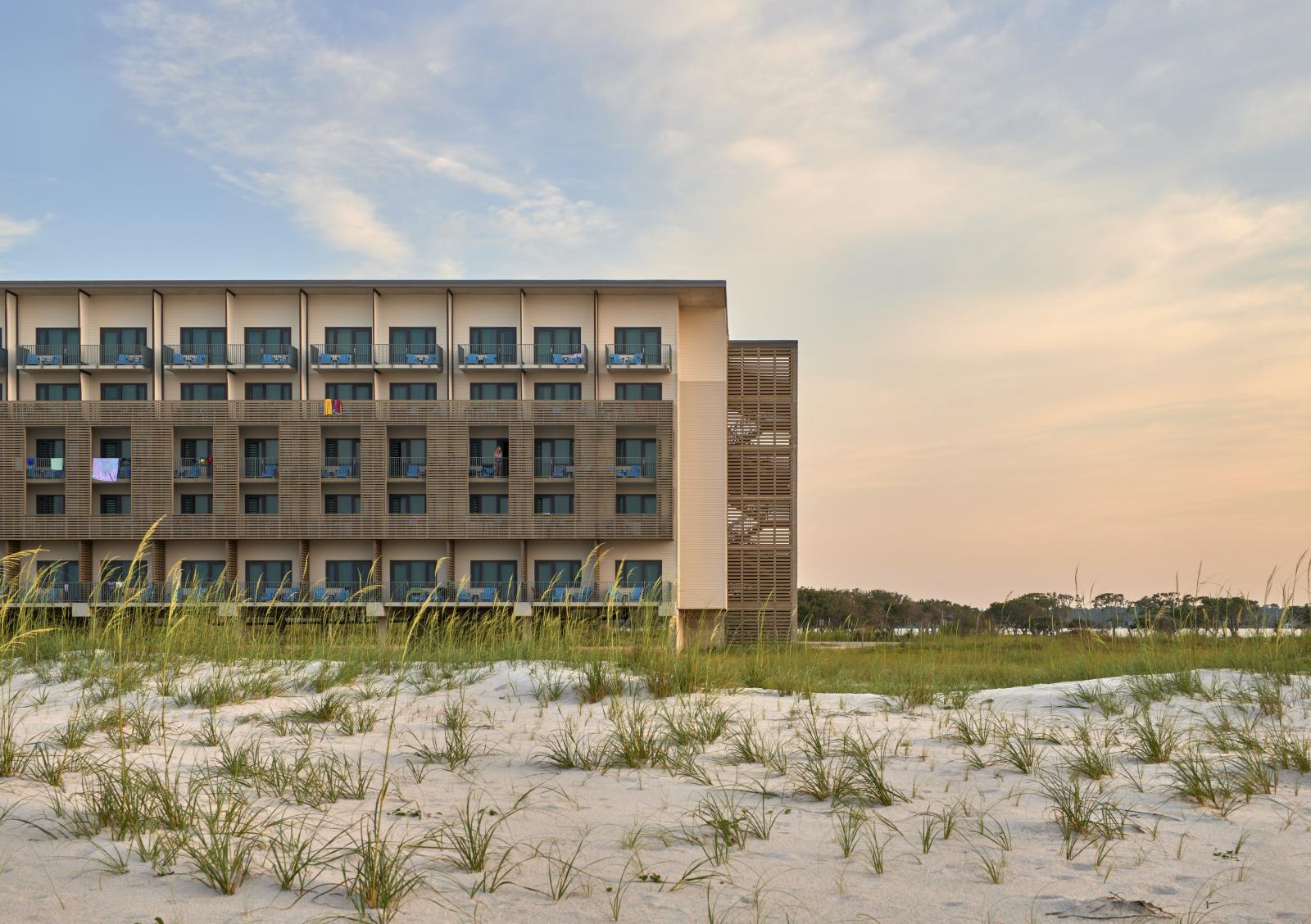 14035_P_N45_board.jpg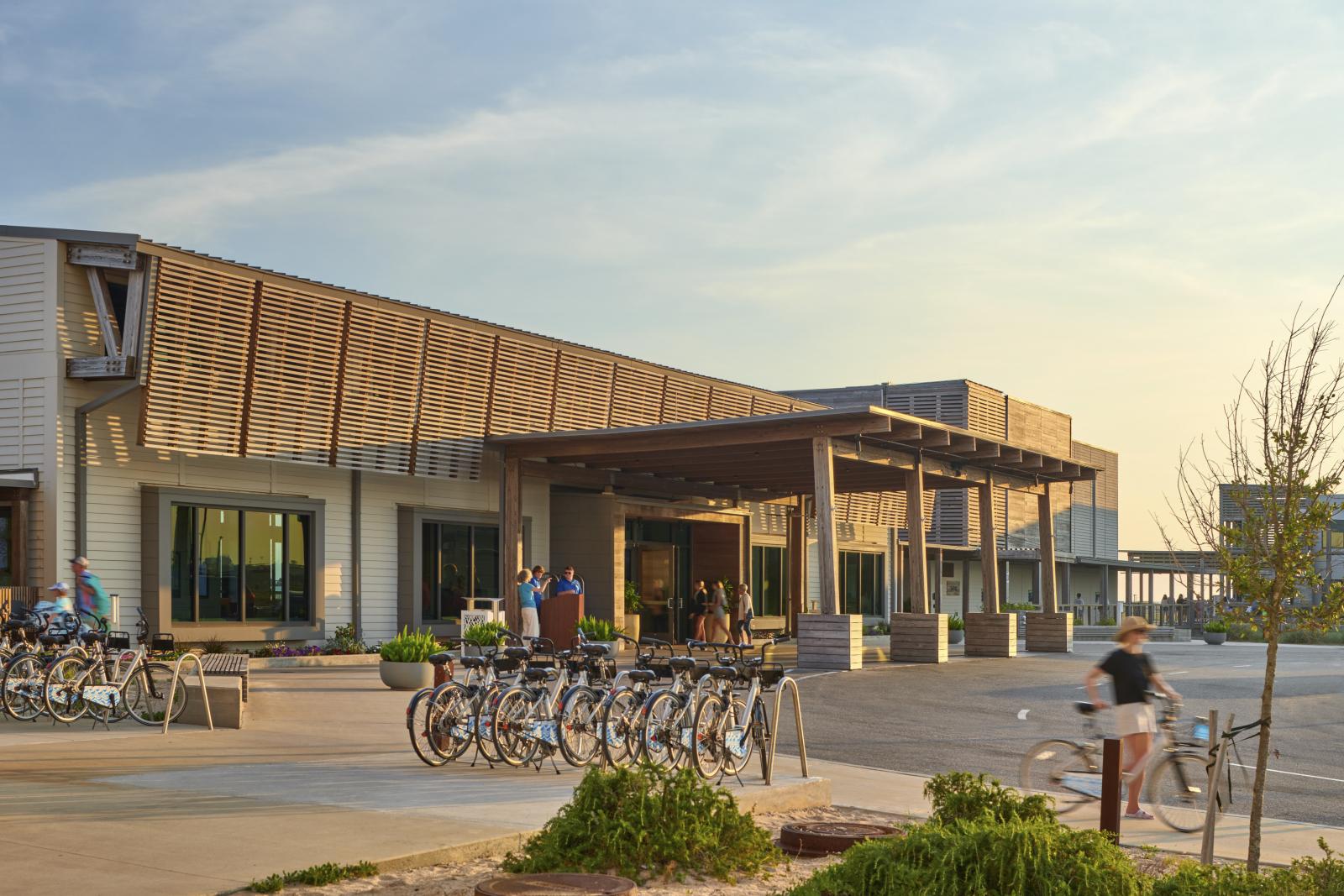 14035_P_N18_board.jpg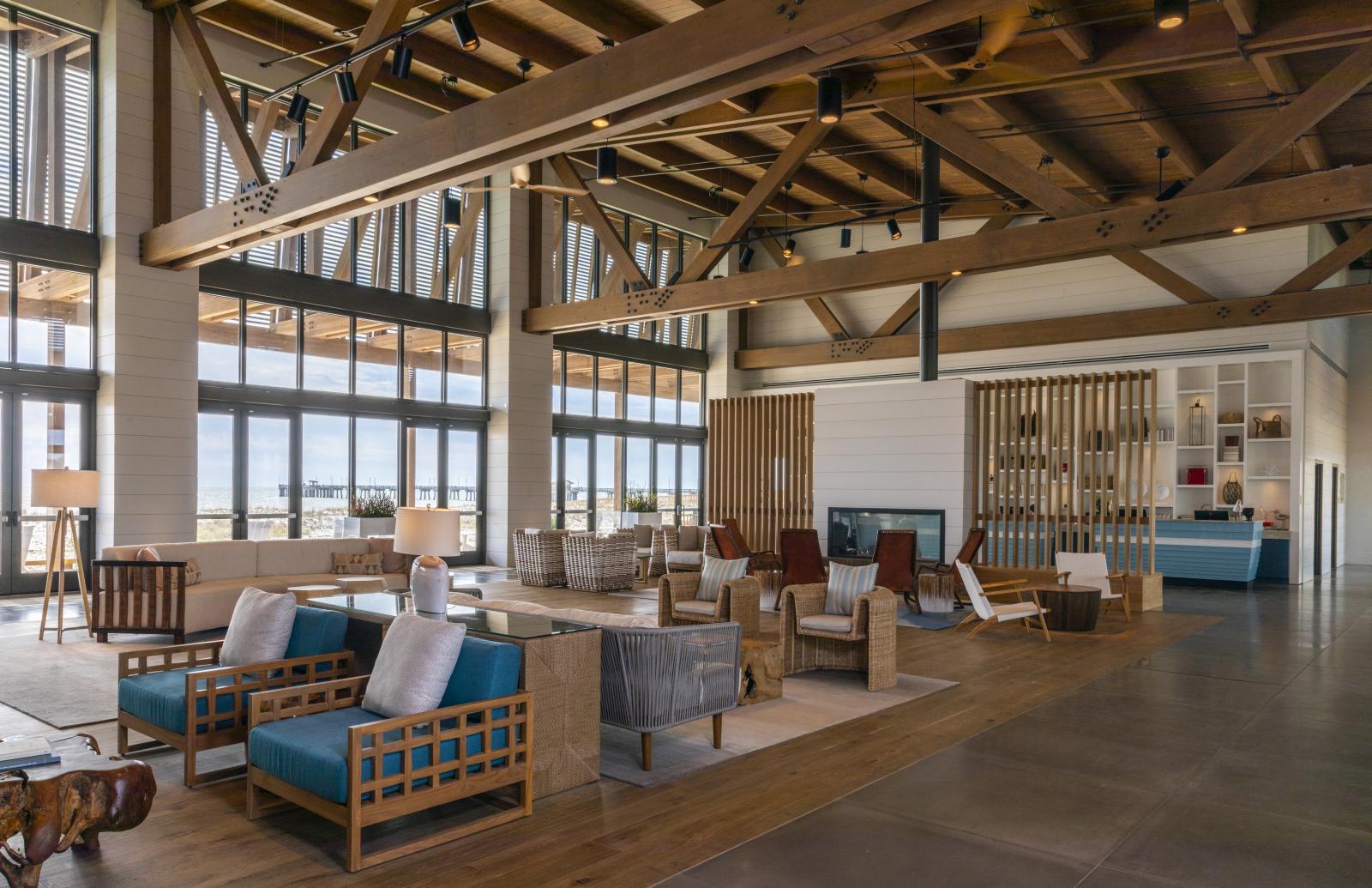 14035_P_N42_board.jpg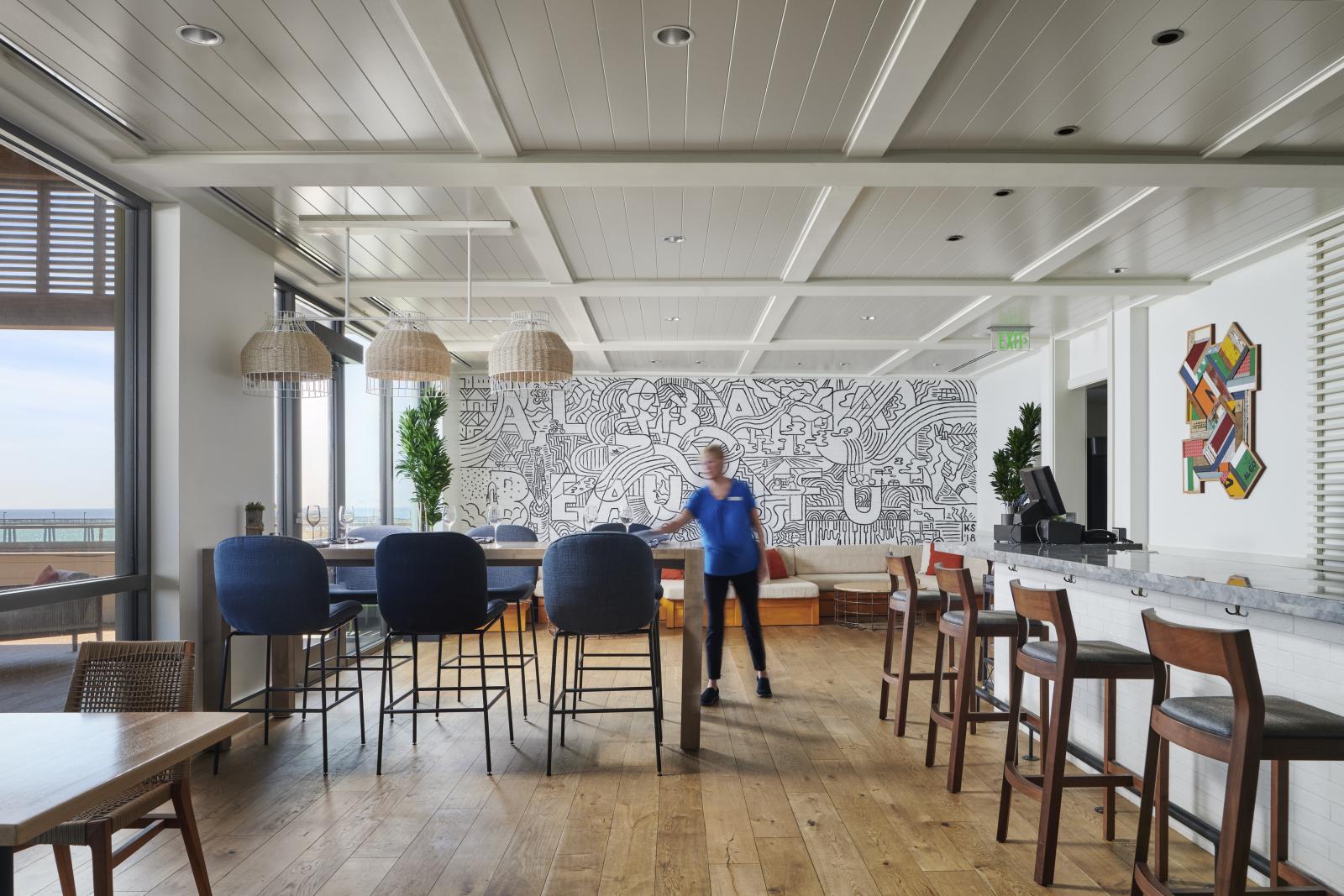 14035_P_N22_board.jpg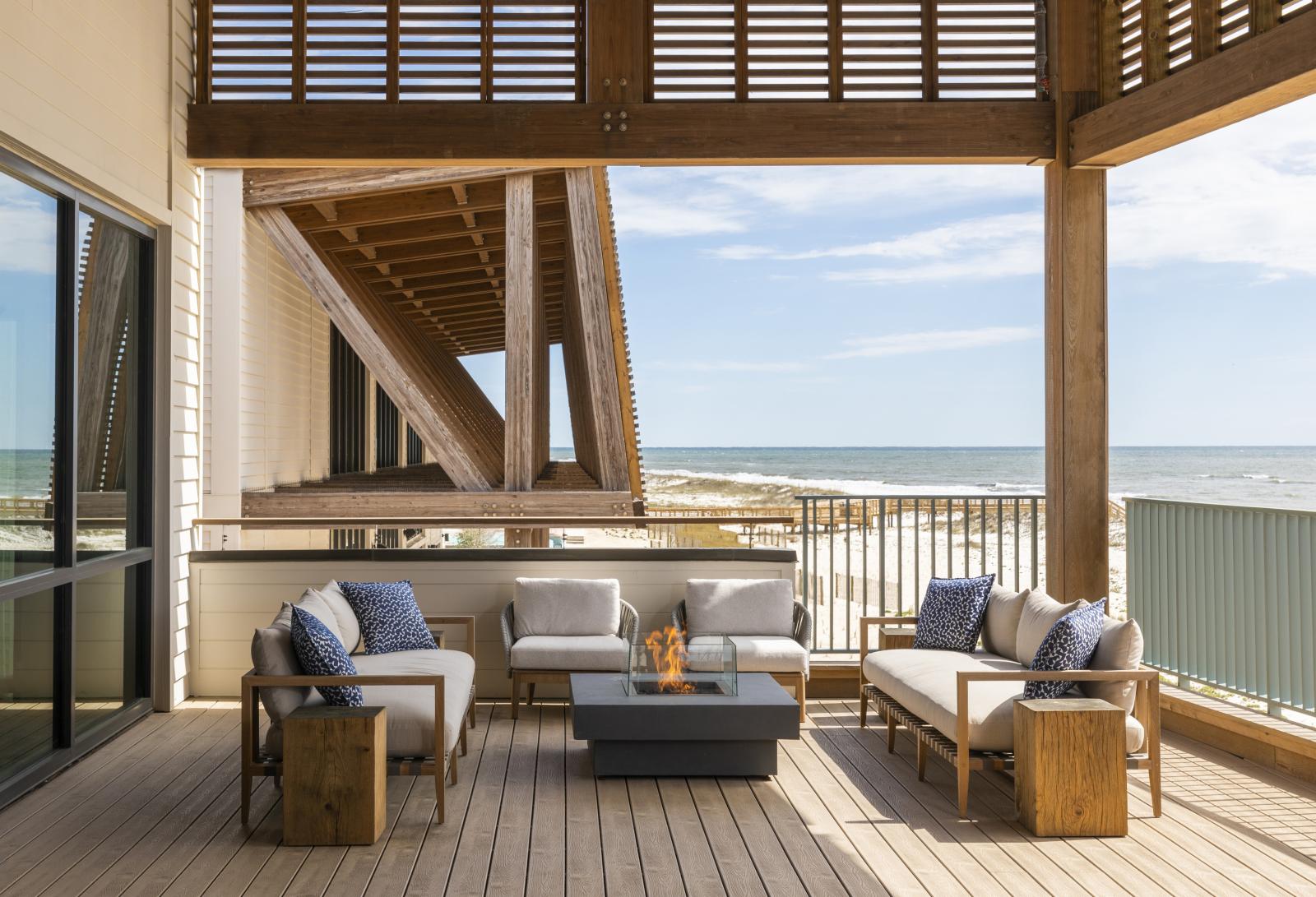 2vertical.jpg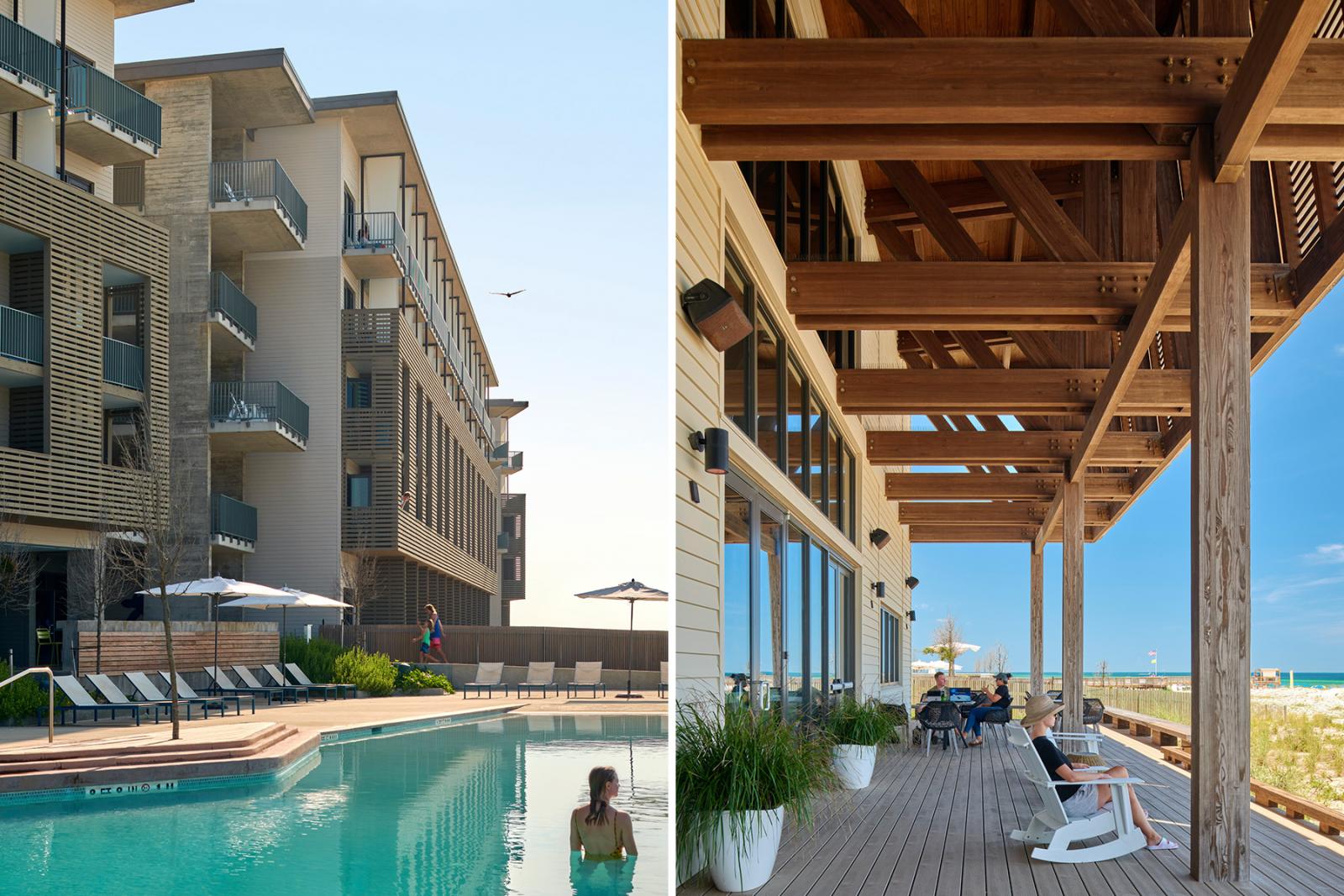 2vertical_2.jpg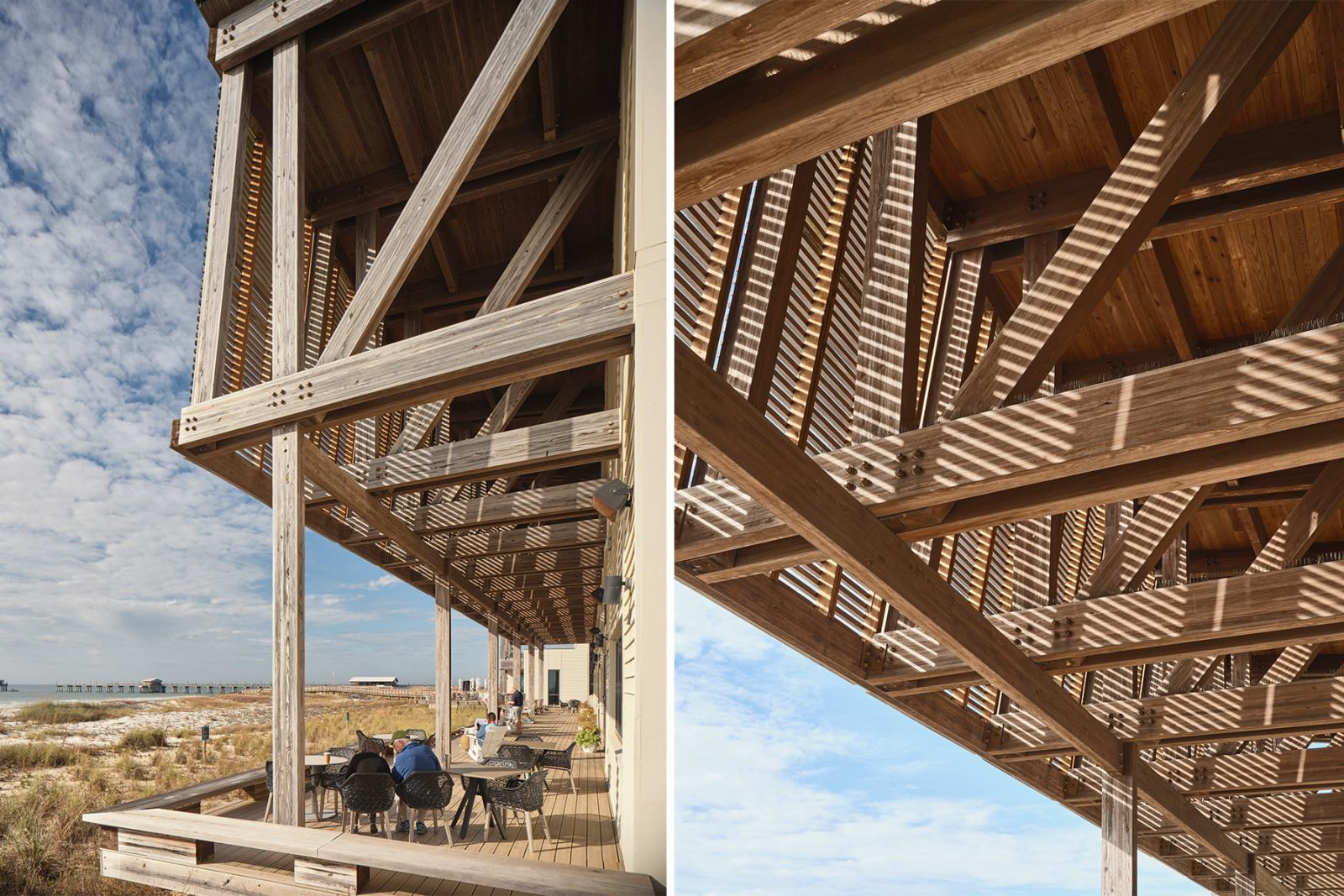 14035_P_N55_board.jpg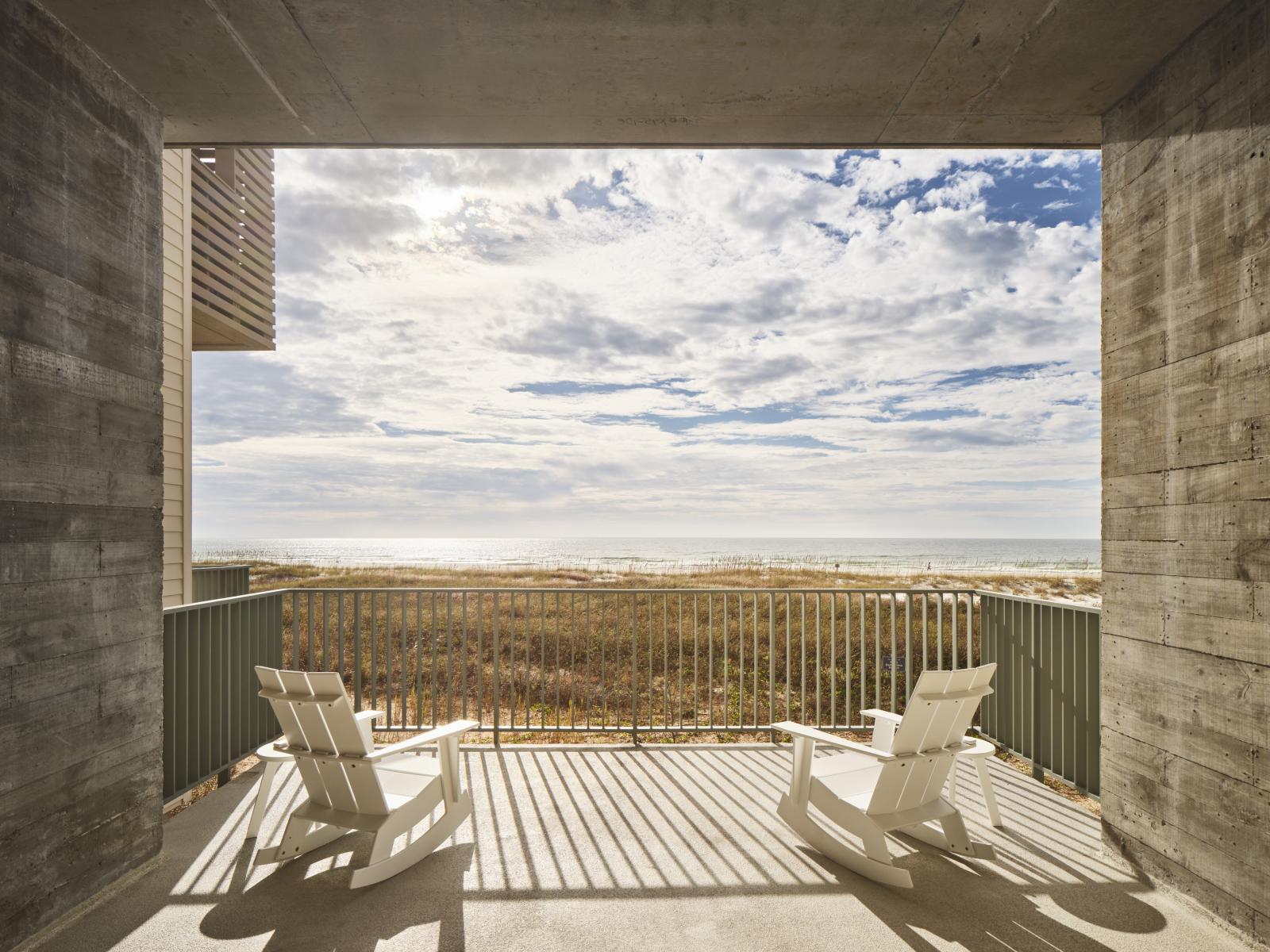 14035_P_N31_board.jpg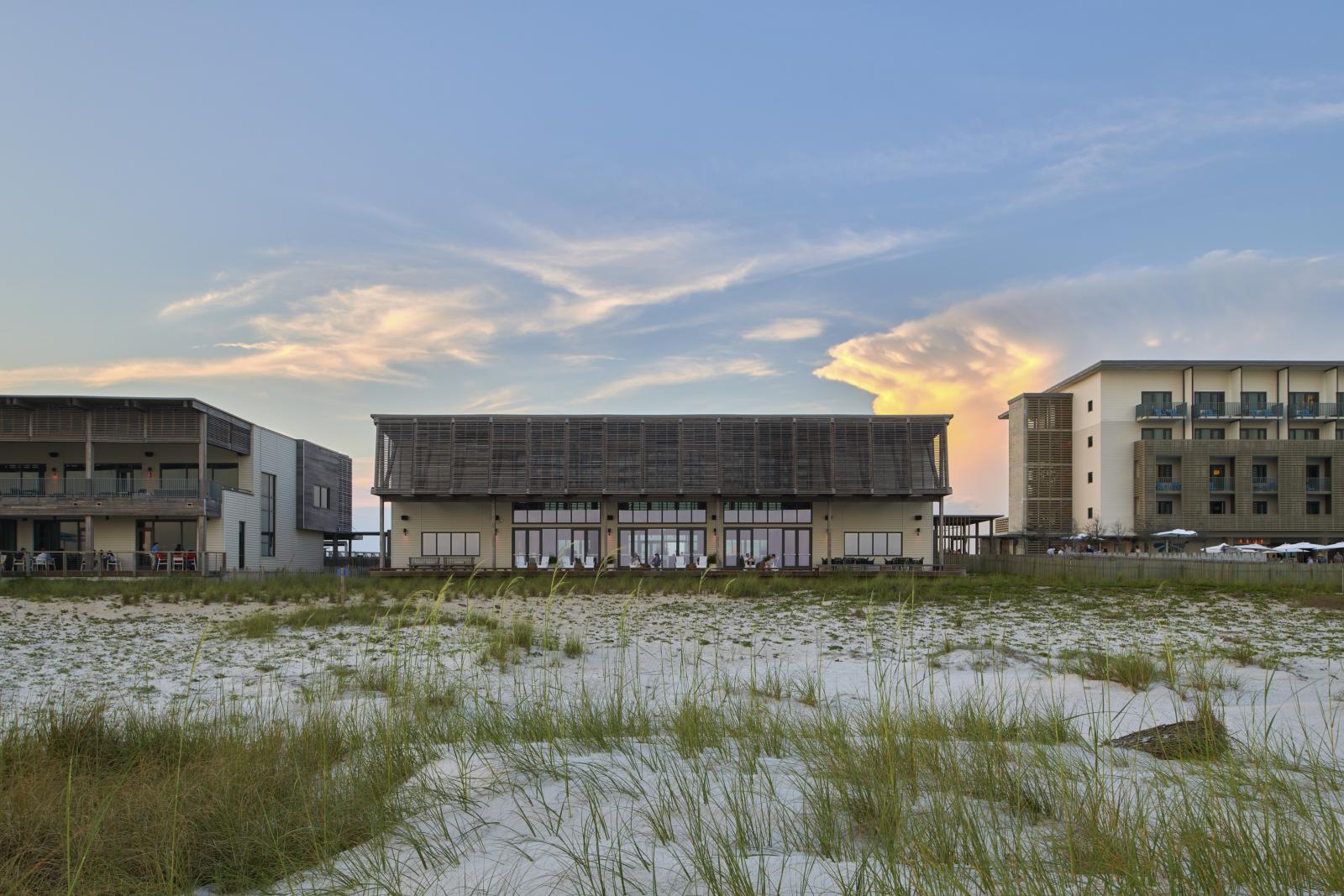 14035_P_N70_board.jpg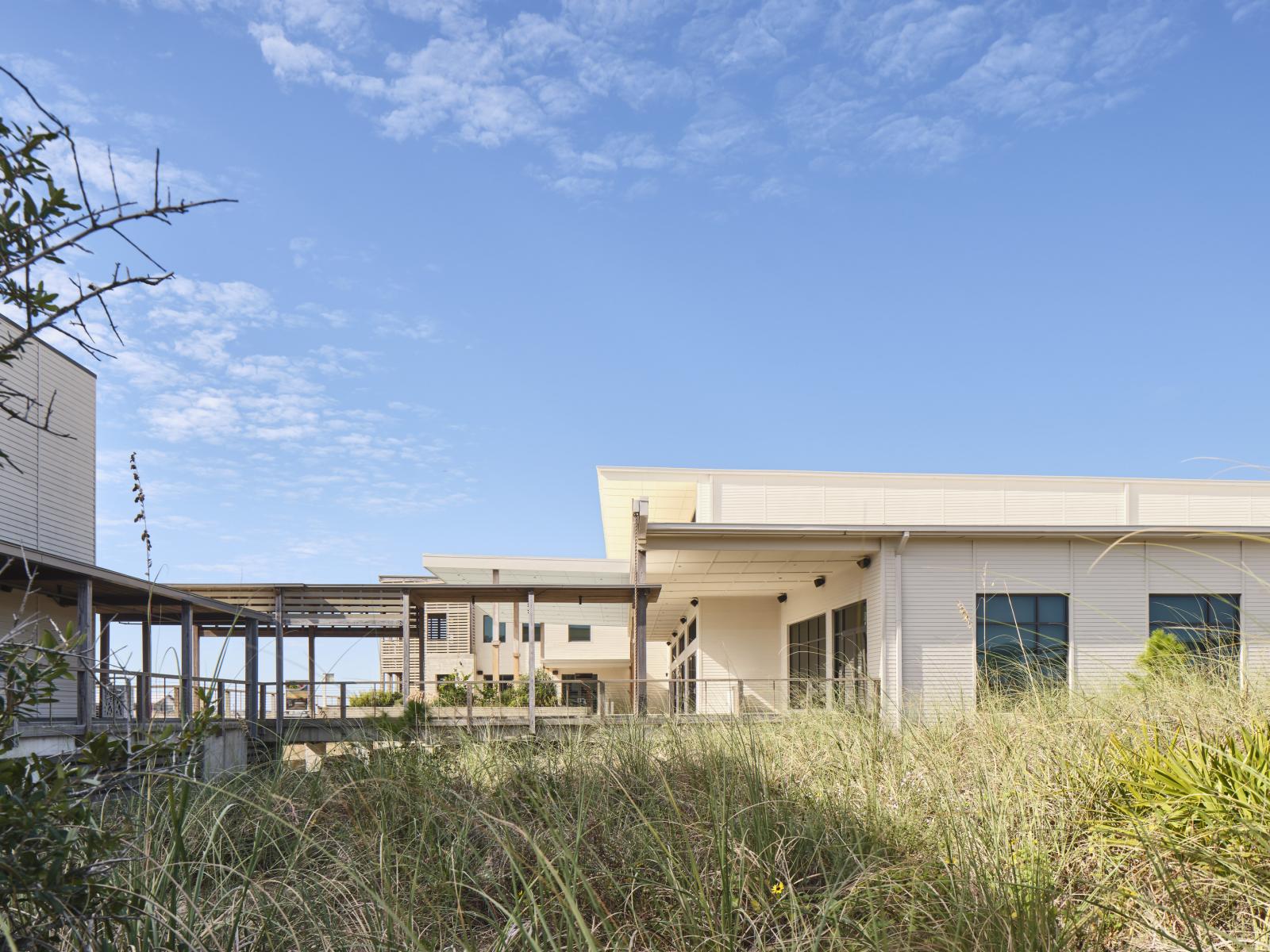 14035_P_N58_board.jpg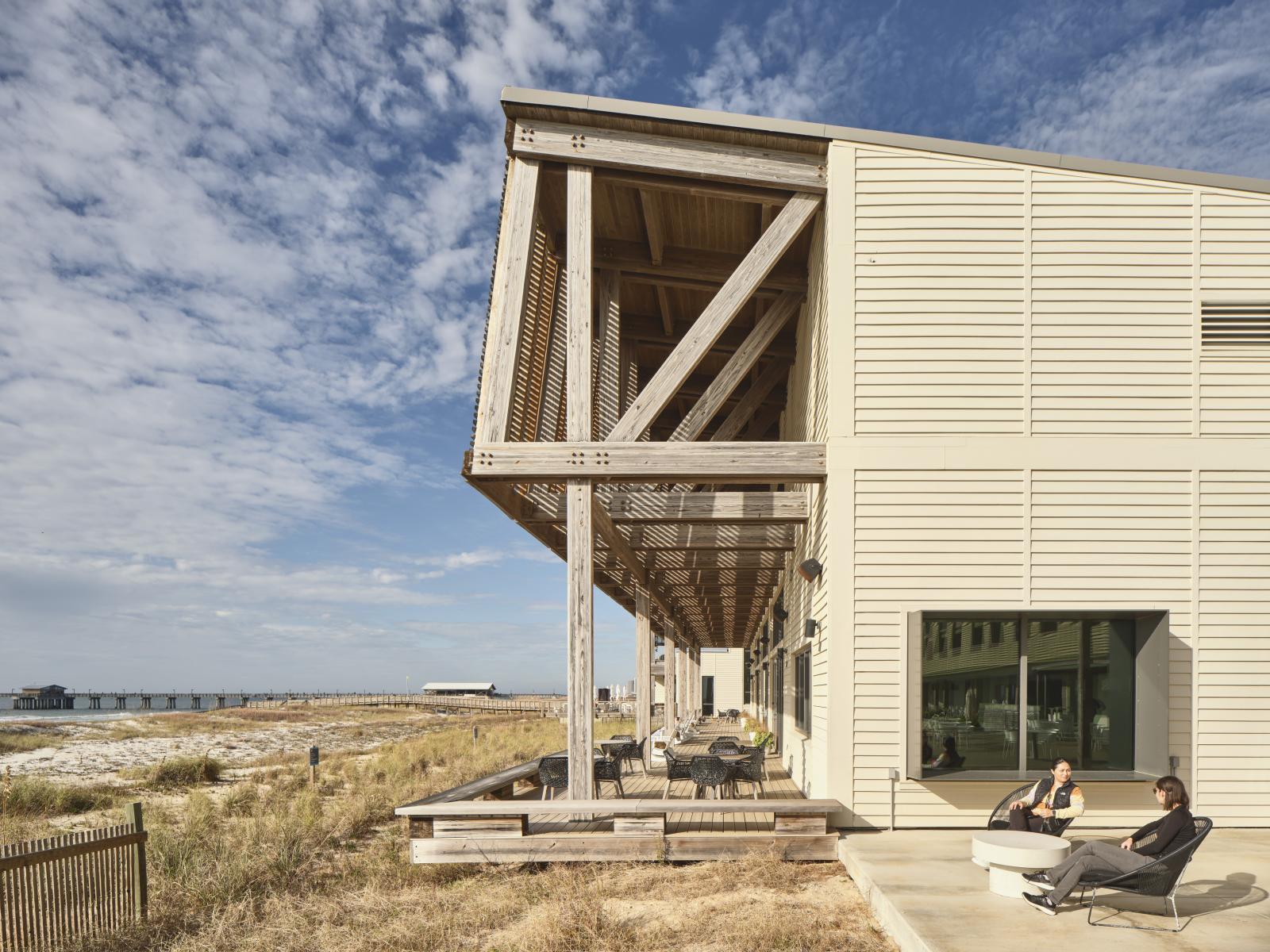 14035_P_N64_board.jpg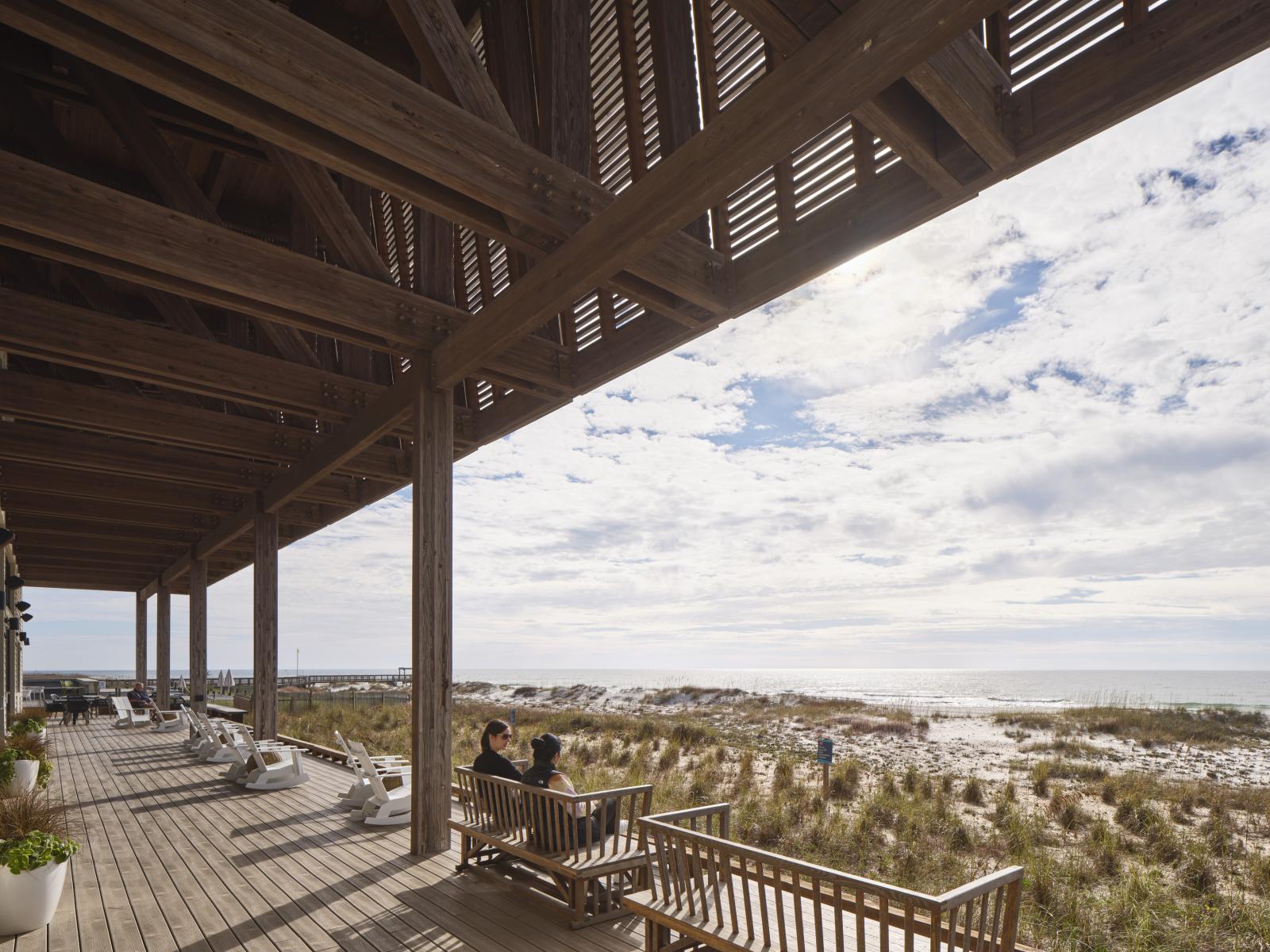 14035_P_N54_board.jpg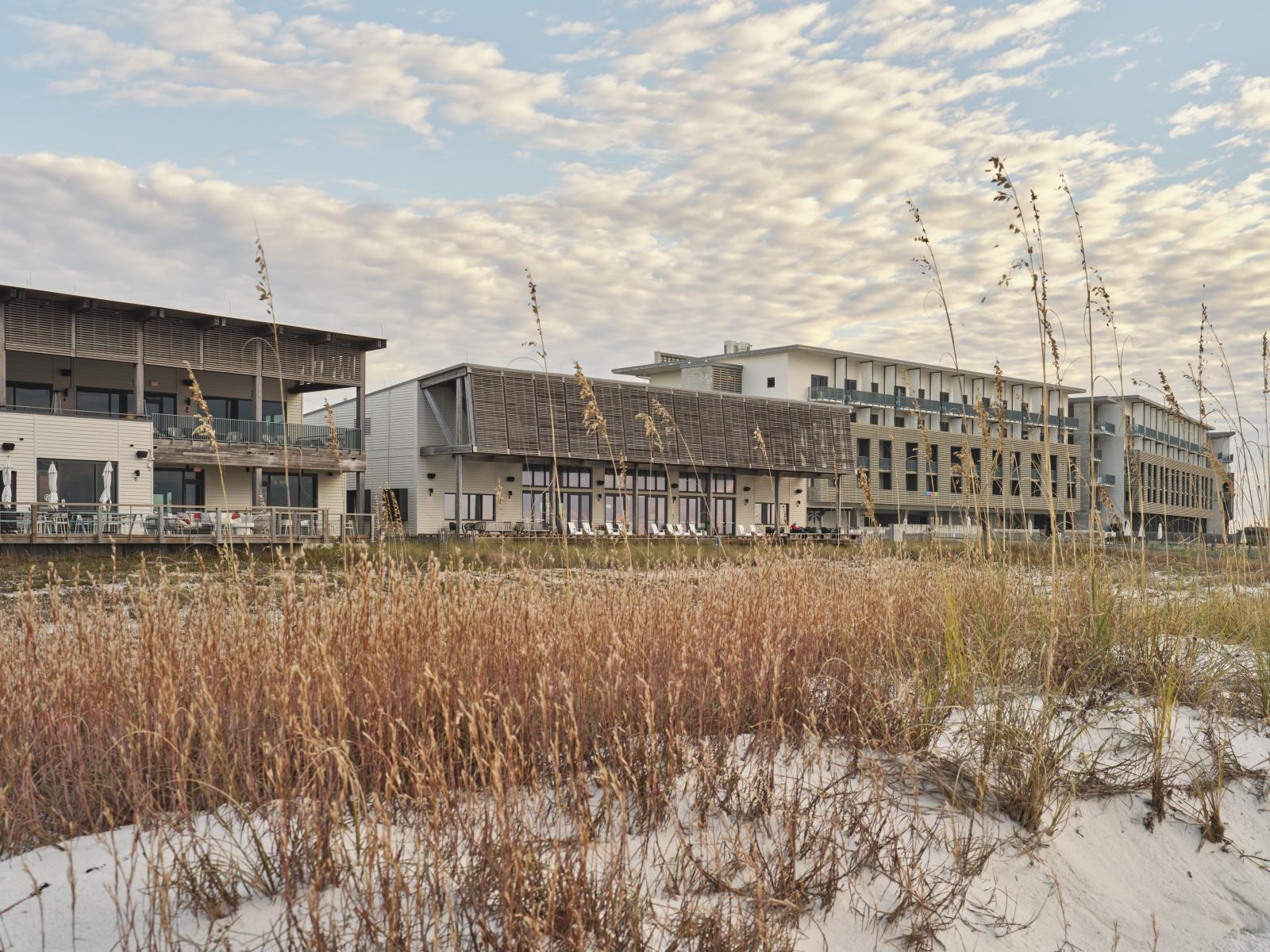 Project Size
Conditioned: 291,000 sq. ft.
 In association: Sasaki, Rabun & Looney Associates
Photograher: Julie Soefer