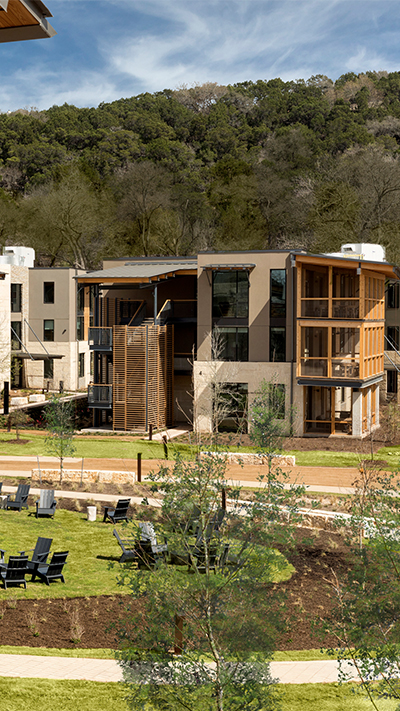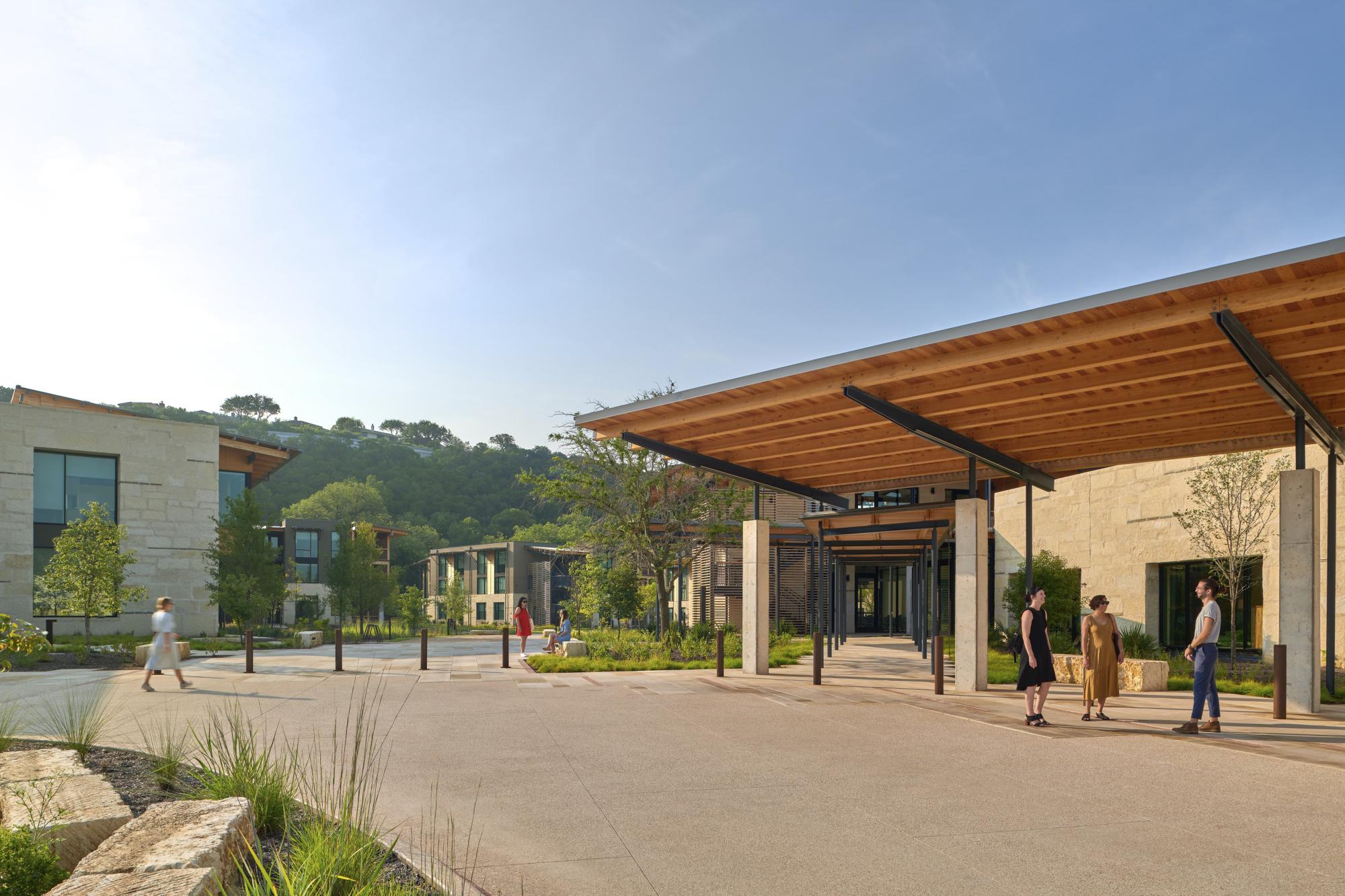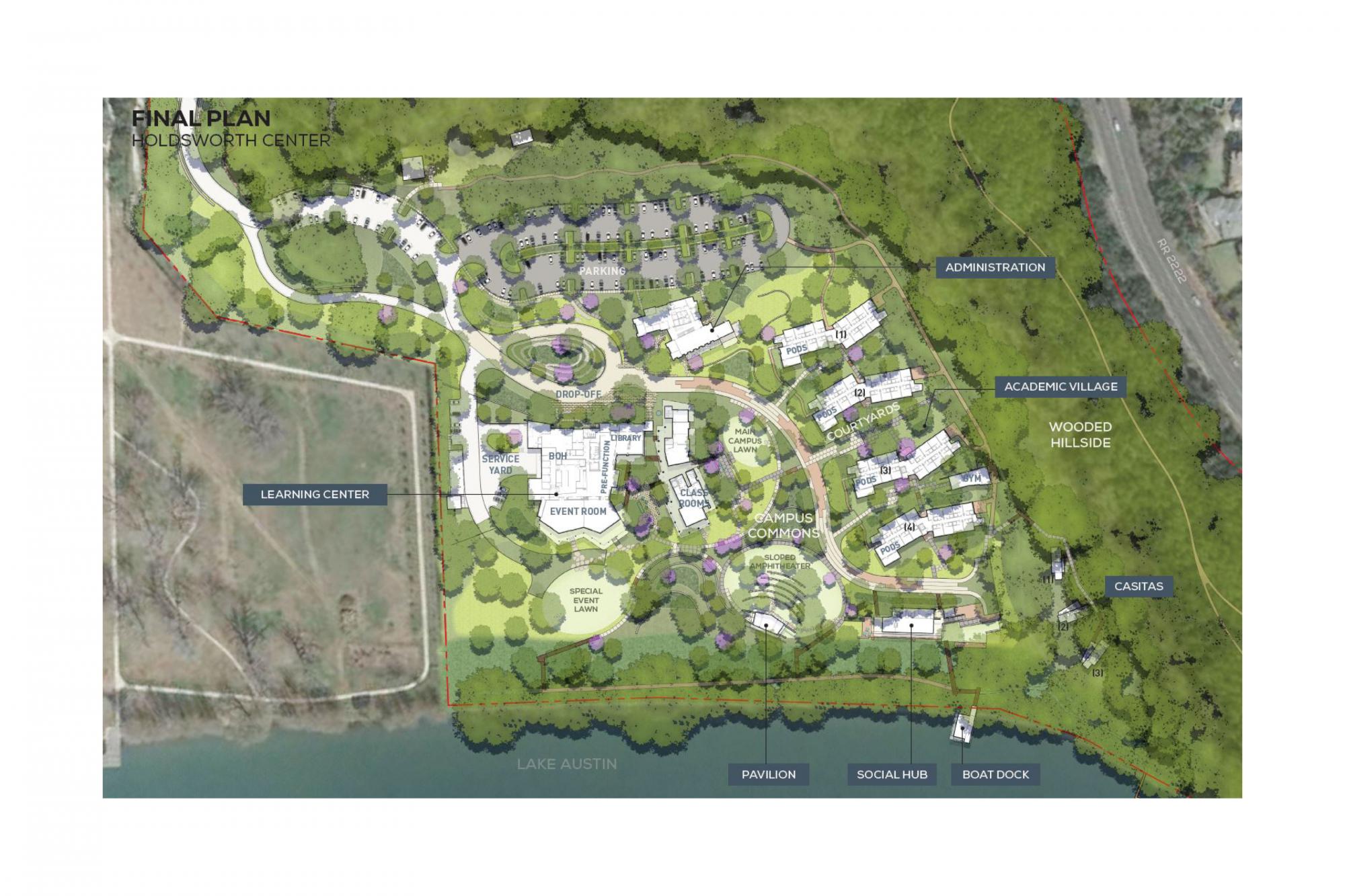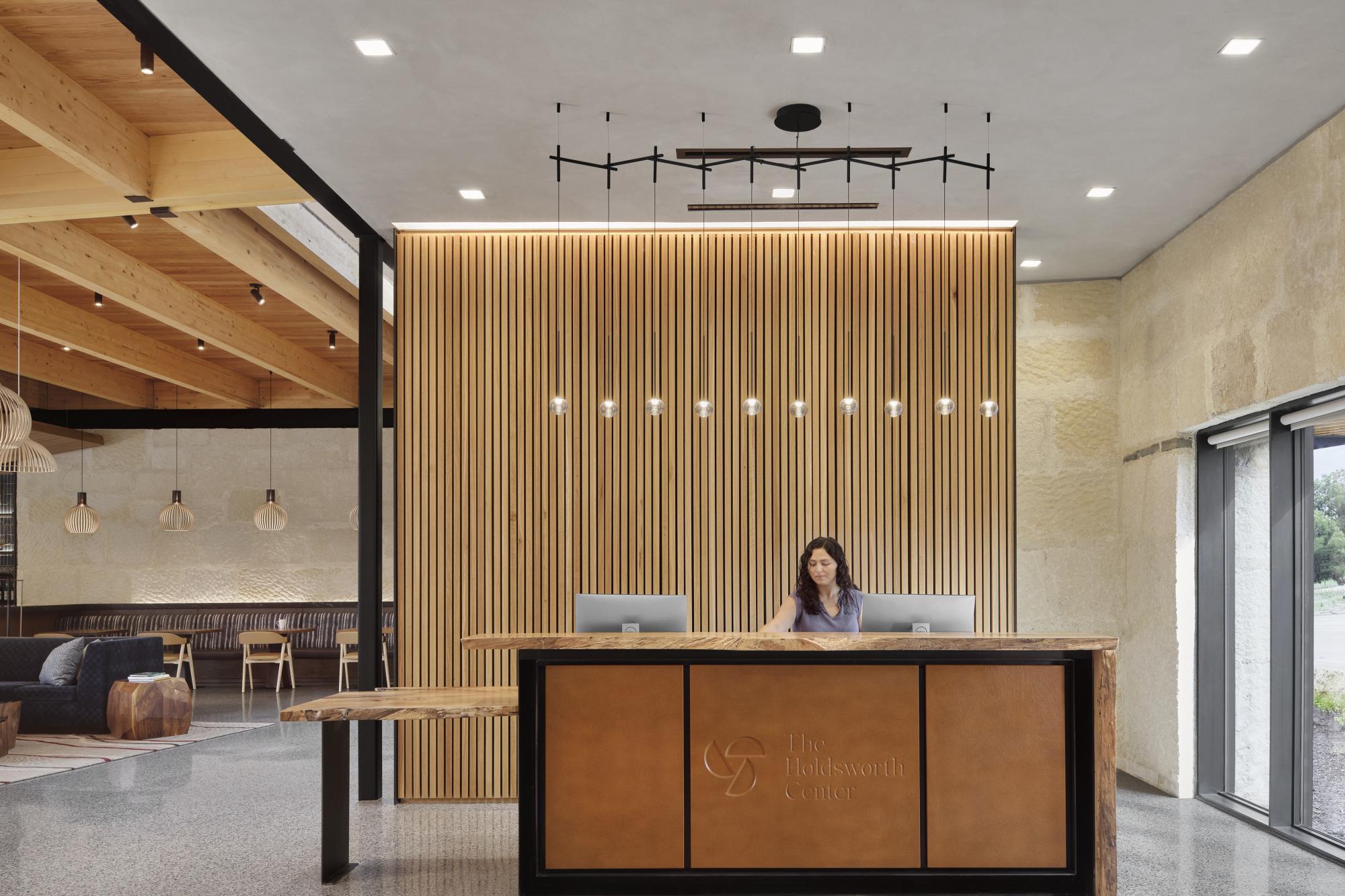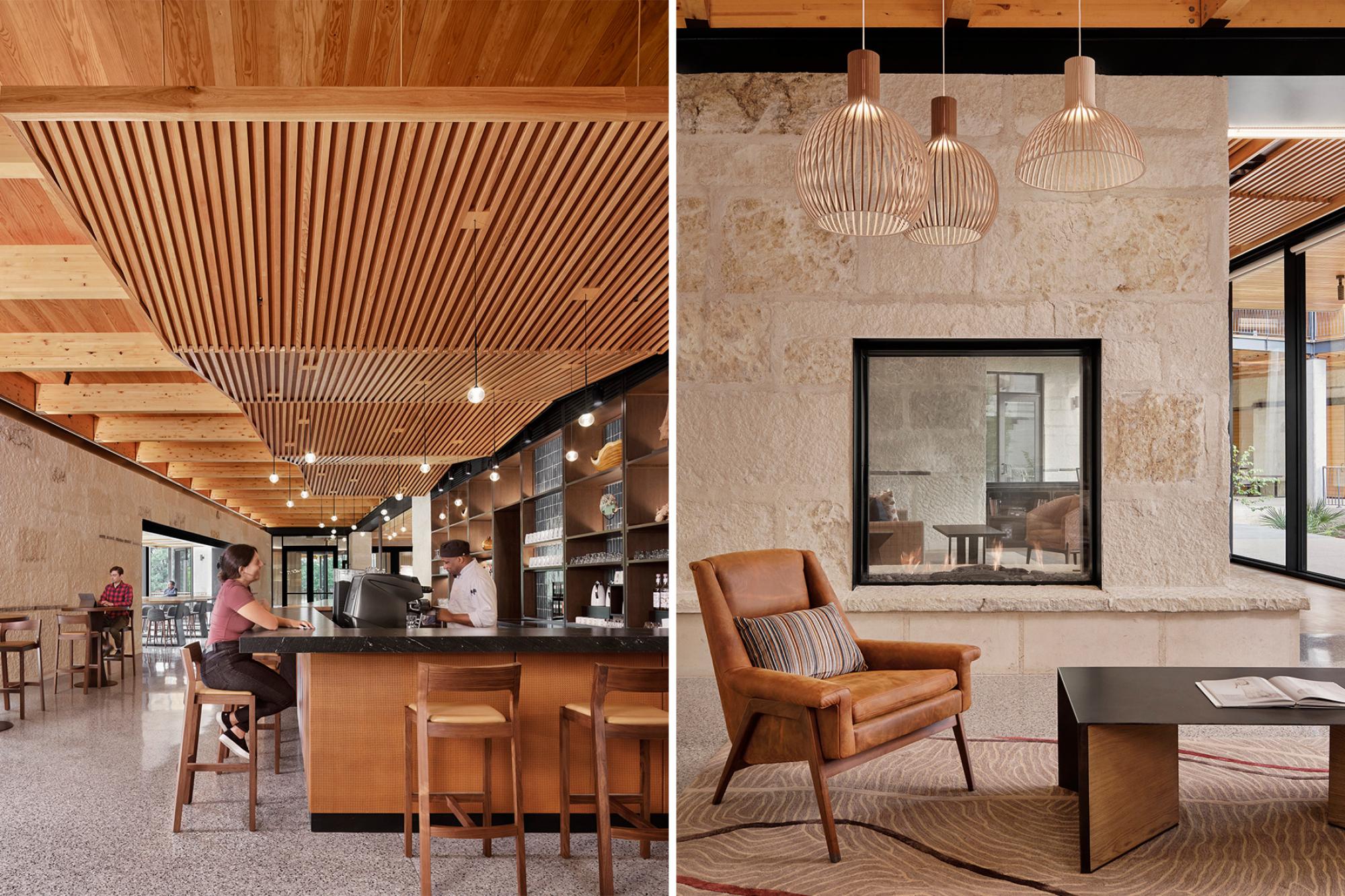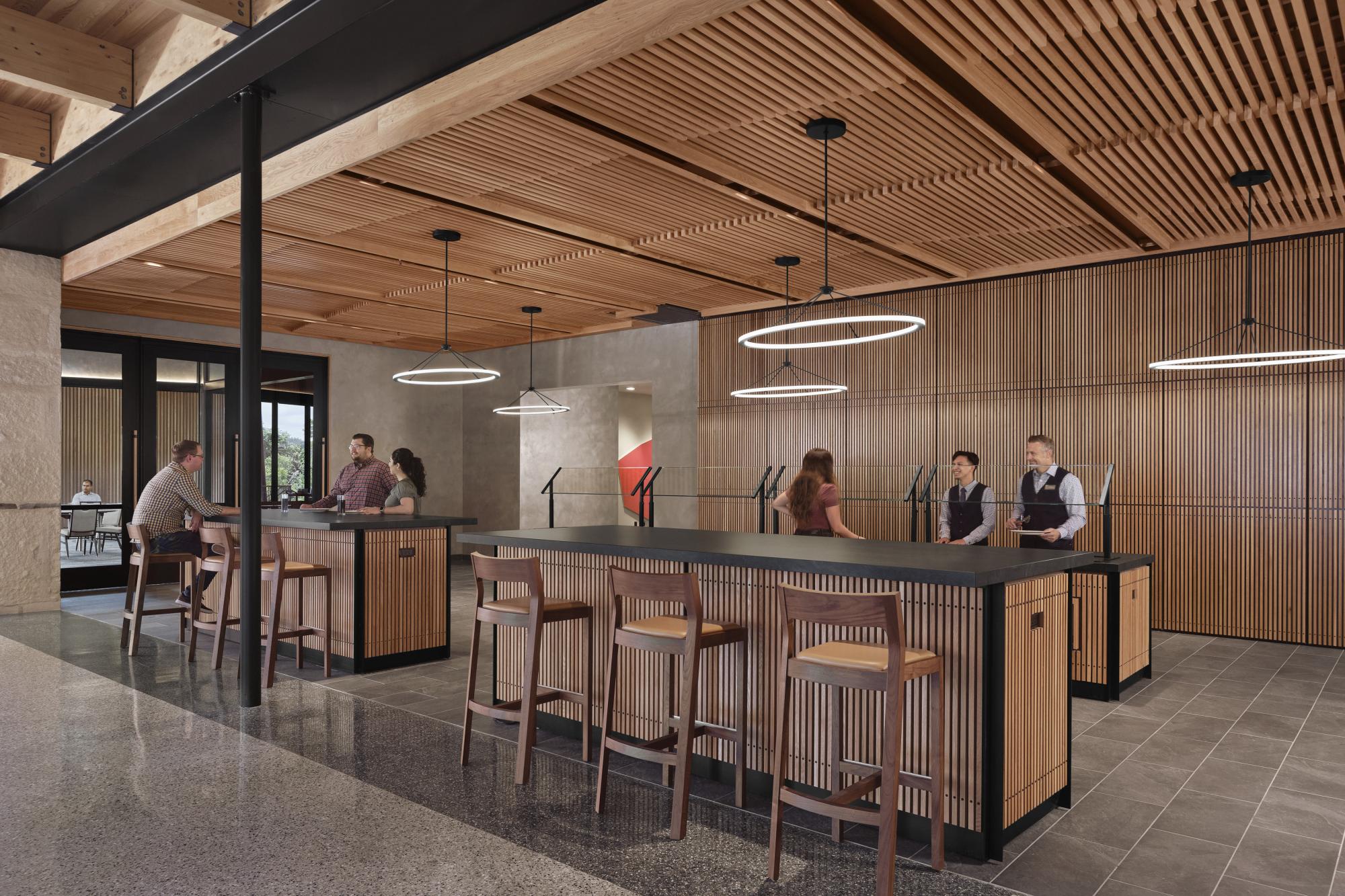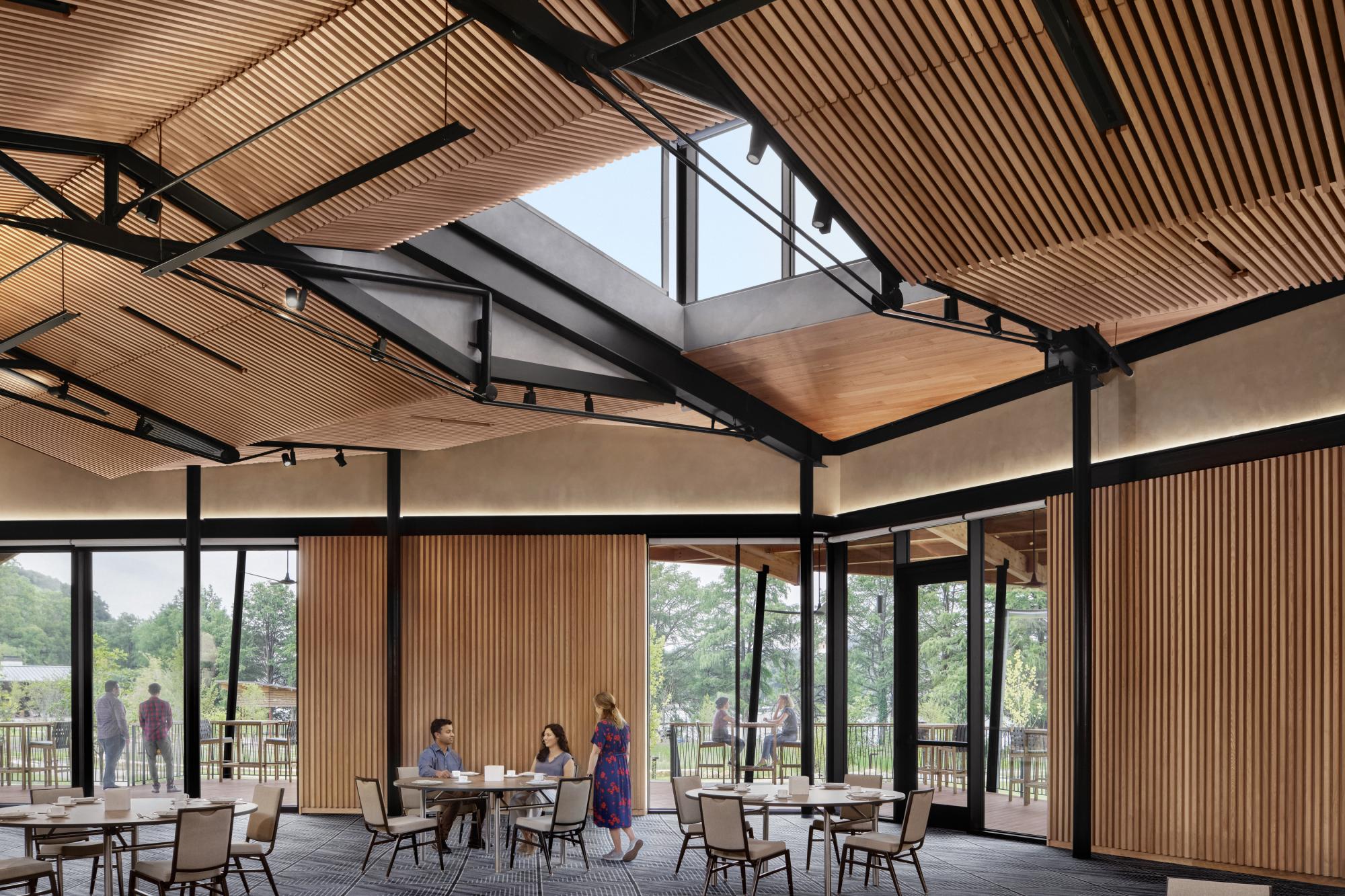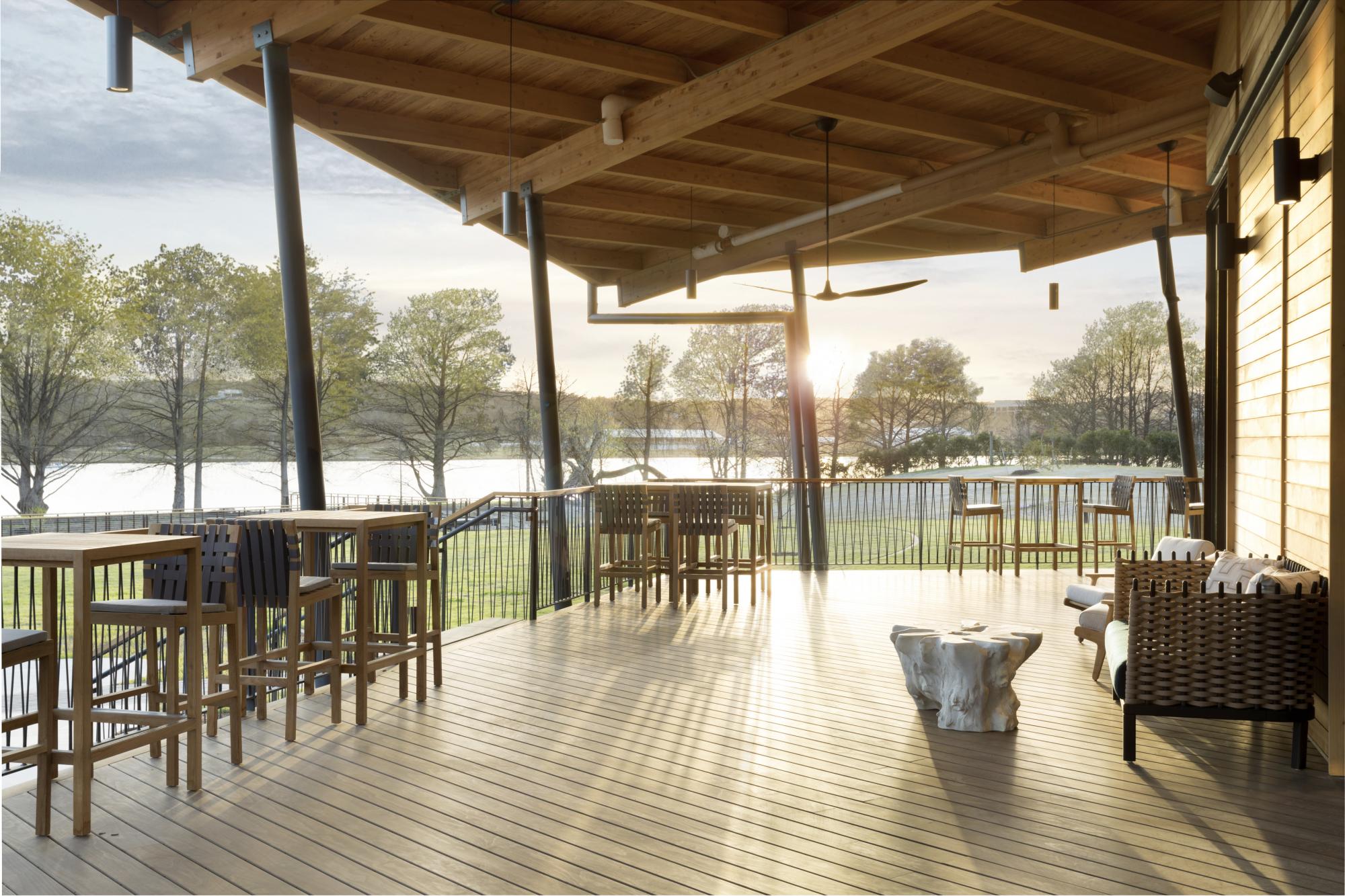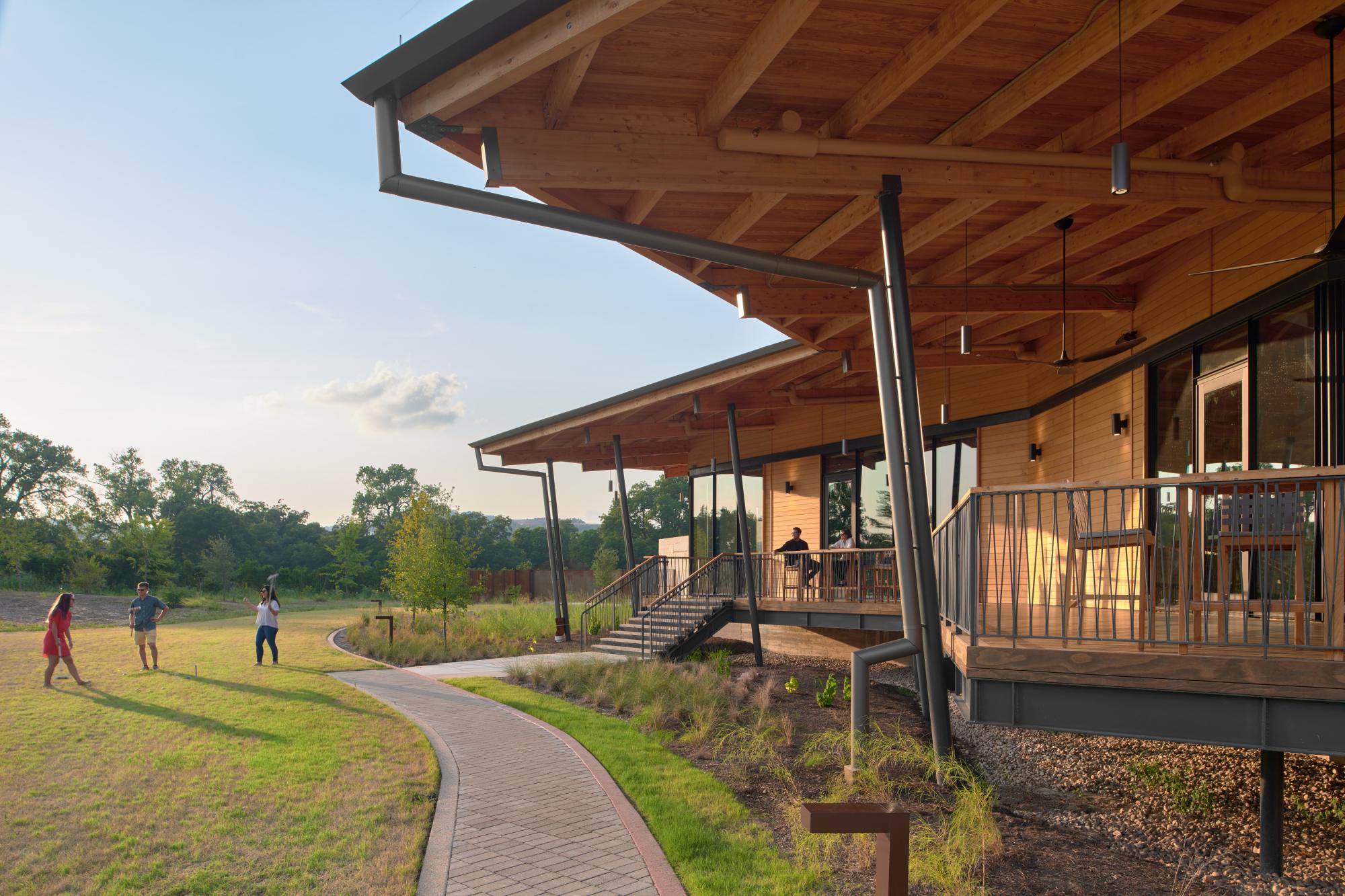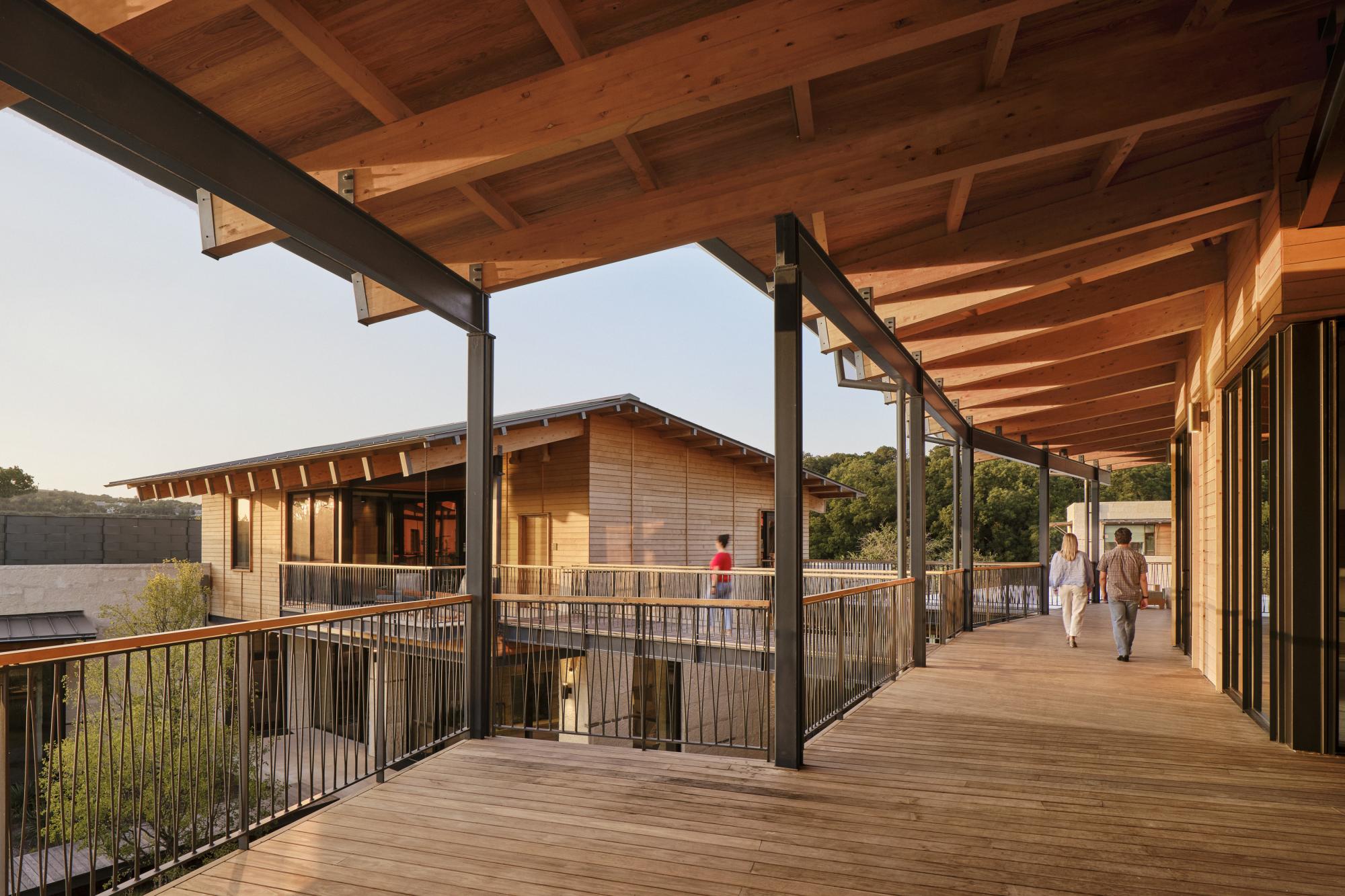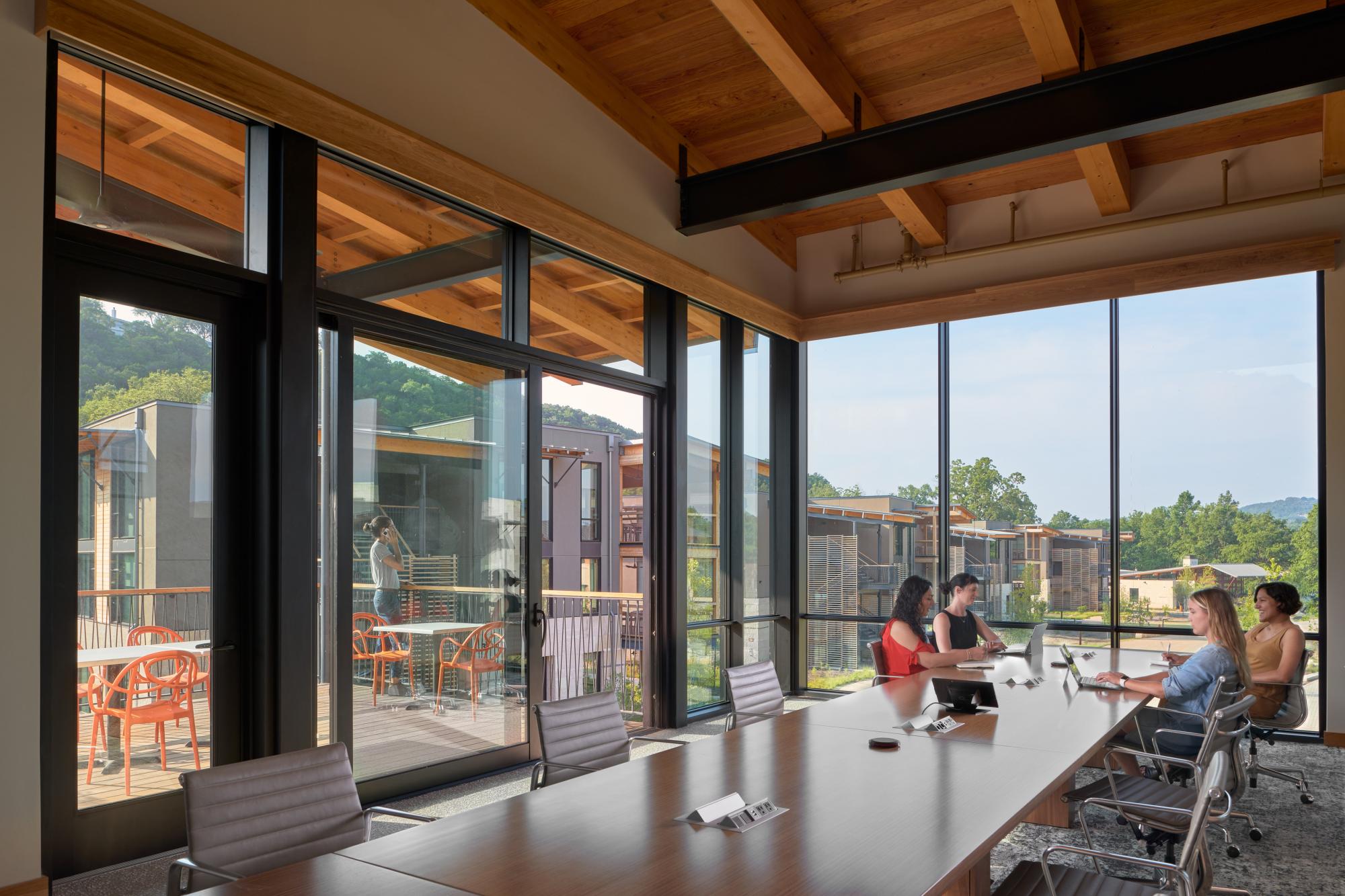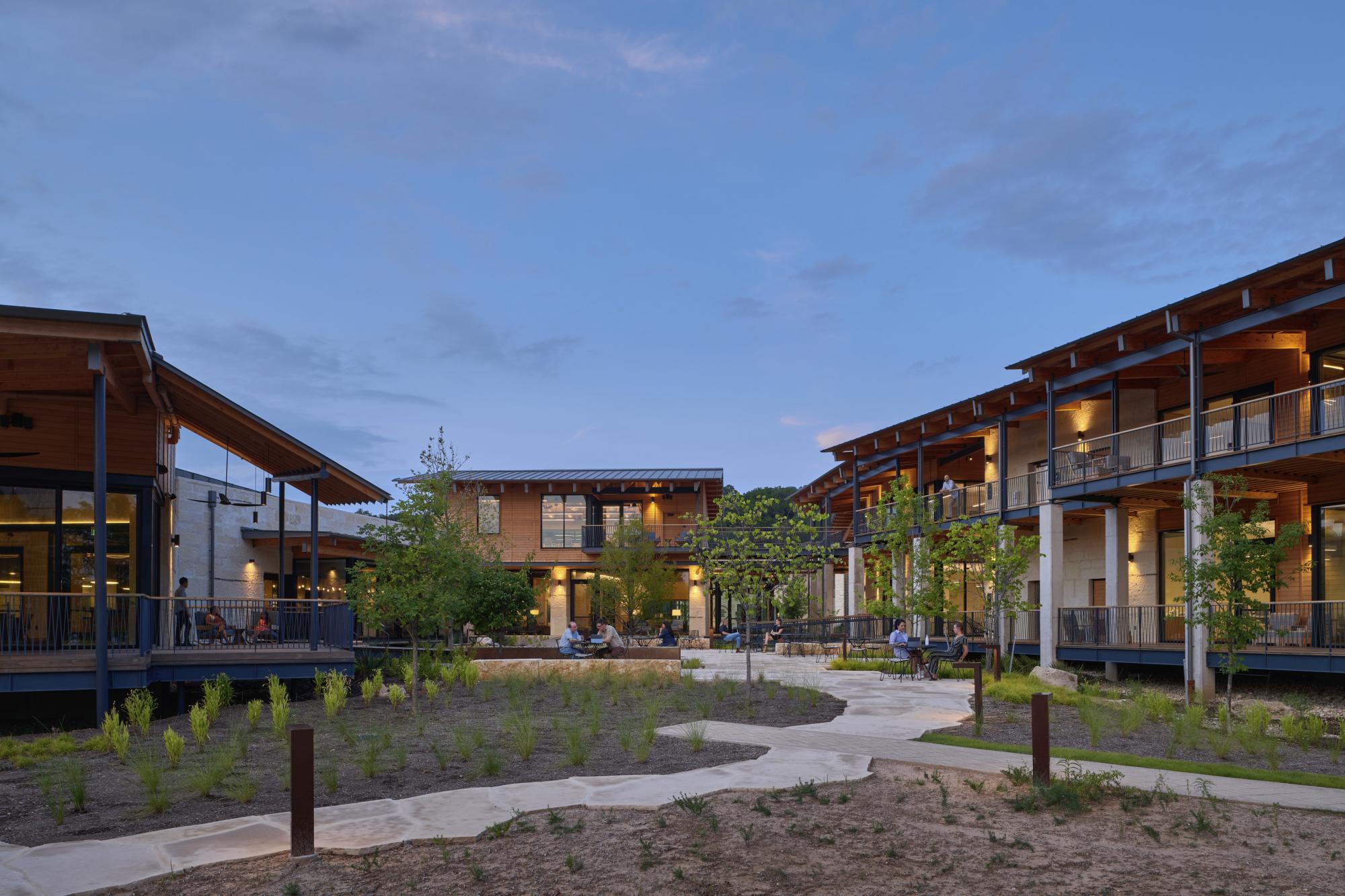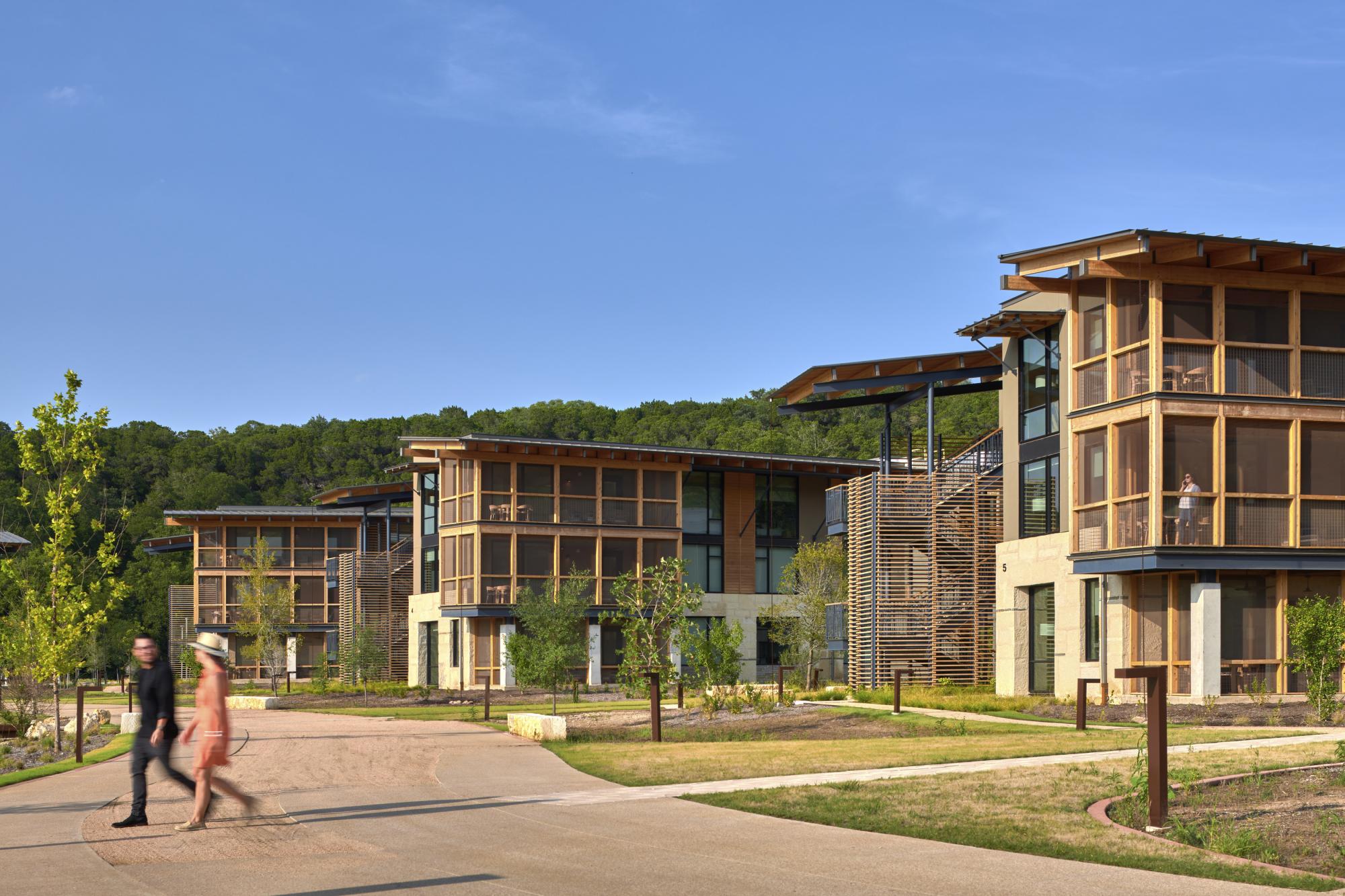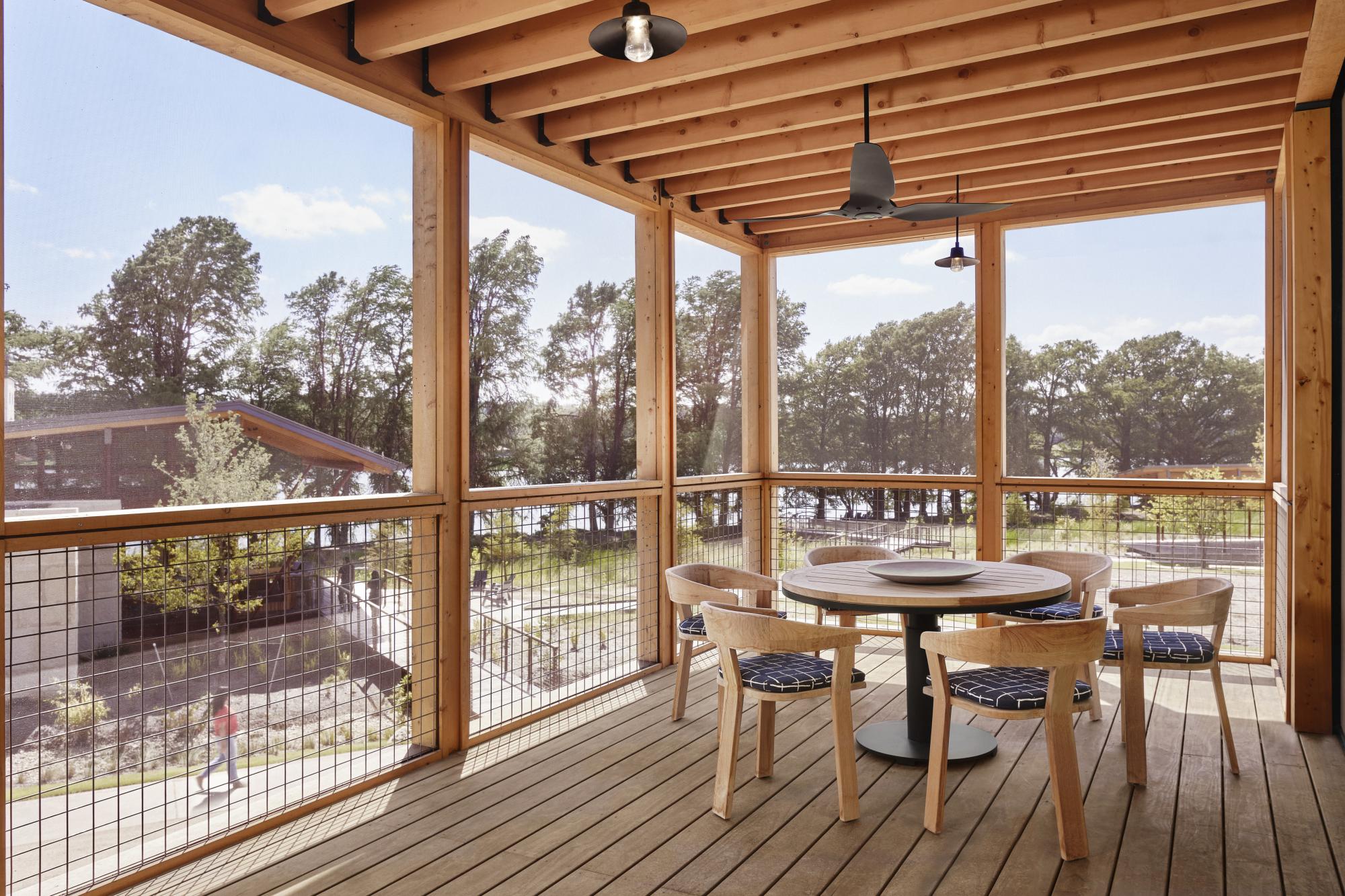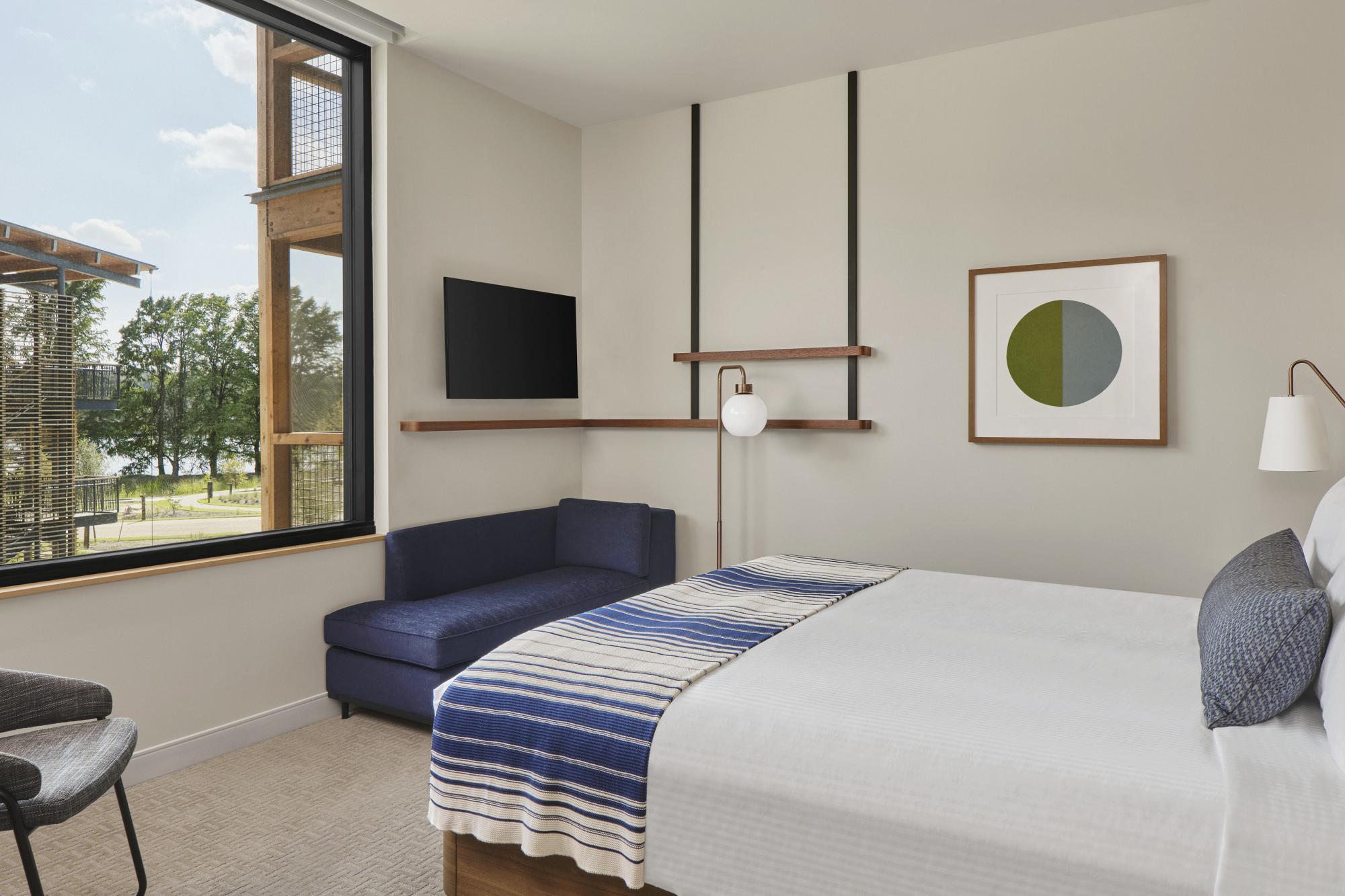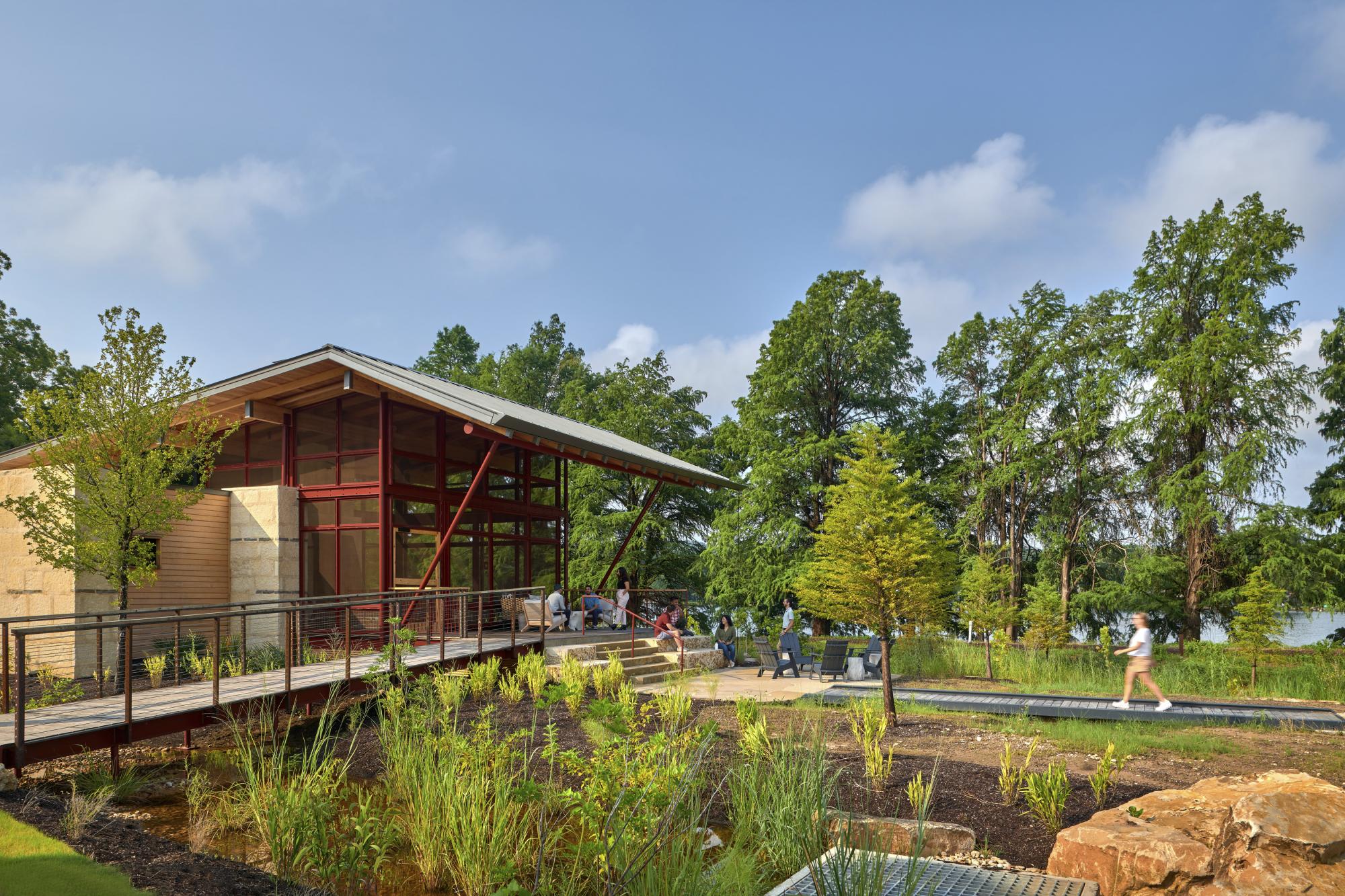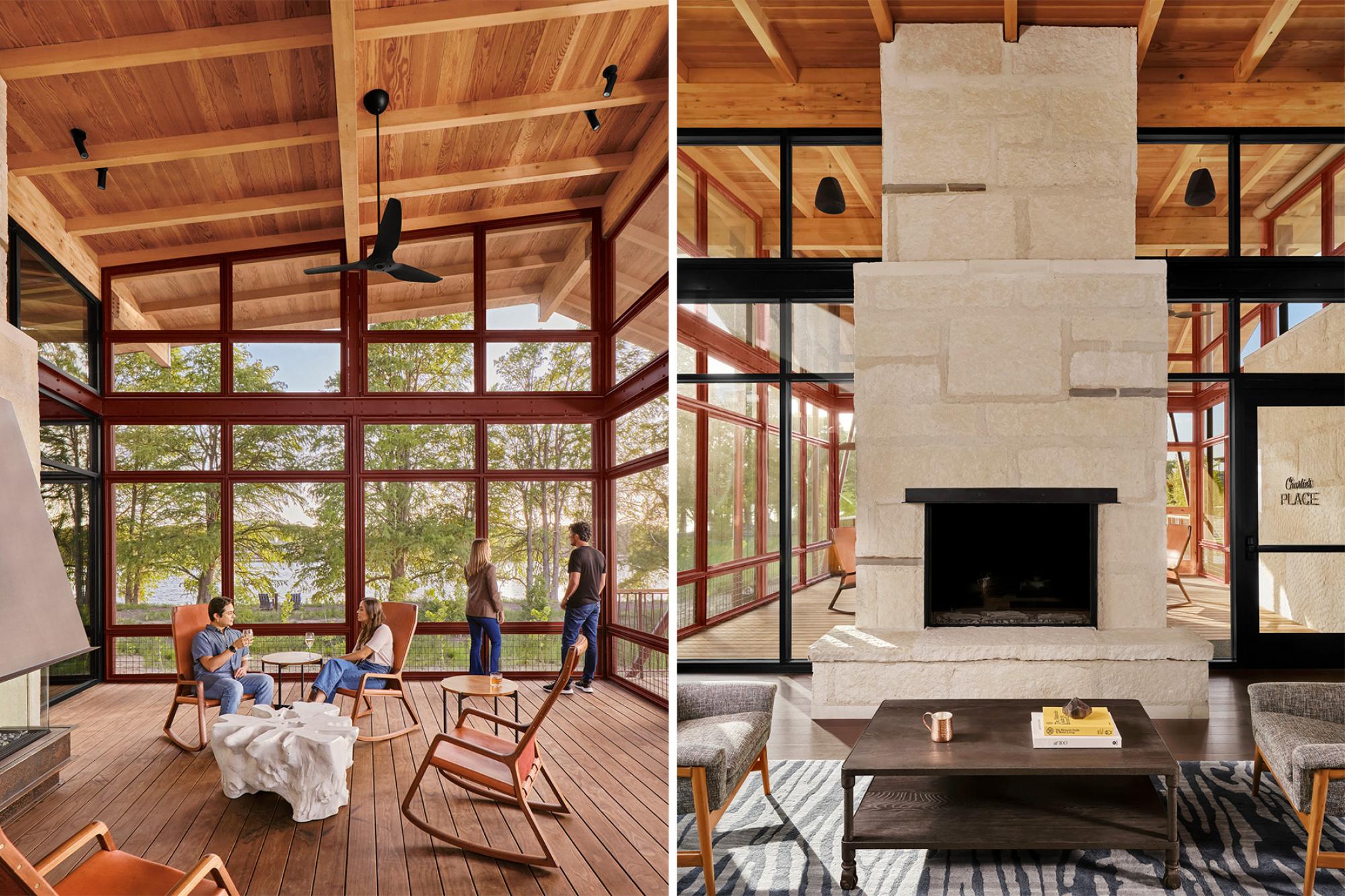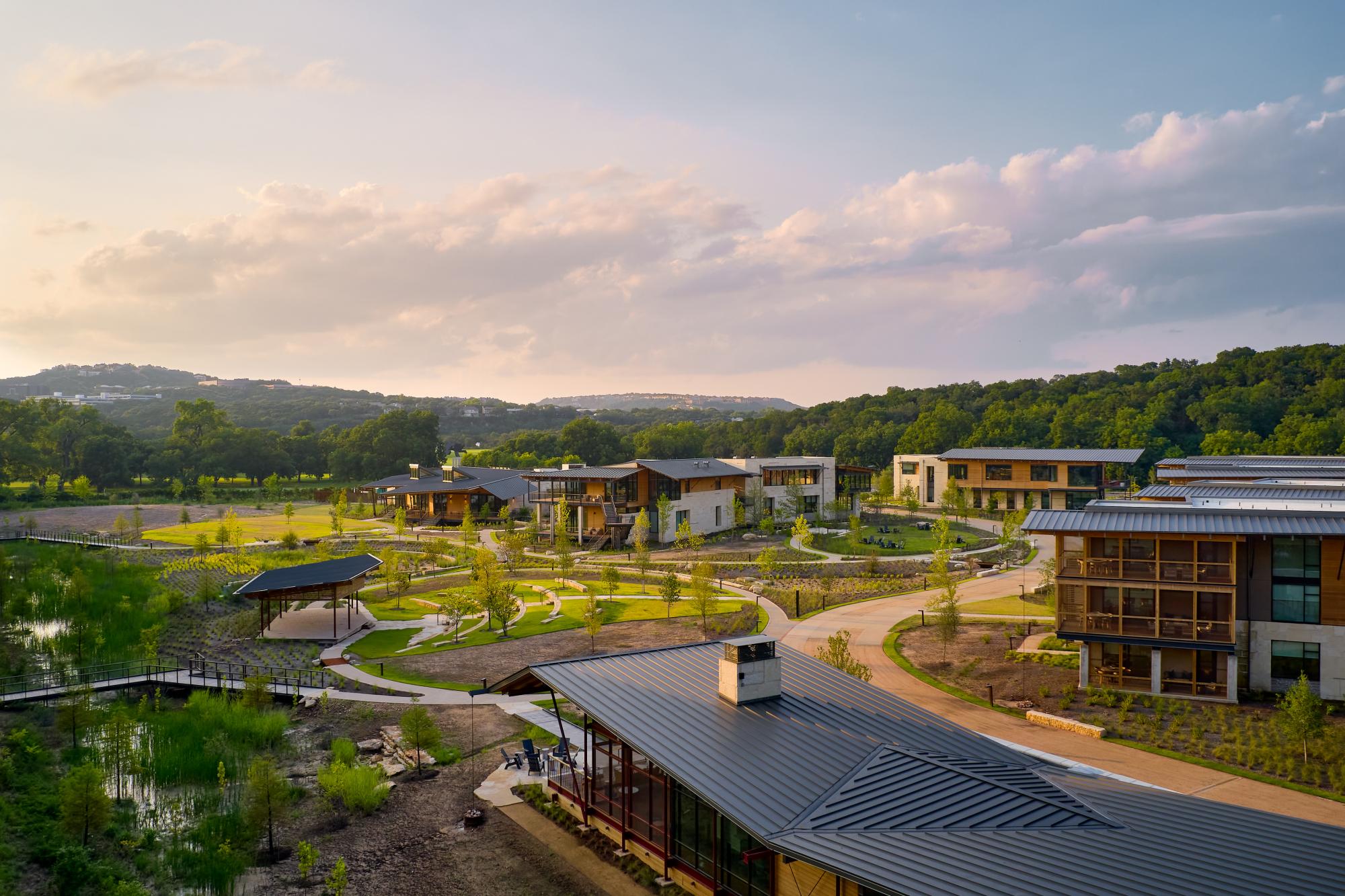 The Holdsworth Center
Envisioned as a timeless destination that emphasizes a sense of community, the Holdsworth Center was designed as a retreat for public educators that promotes reflection, thought and dialogue. As a new resource for world class training and leadership development for Texas' public educators, the campus was designed to thoughtfully connect users to the native landscape and neighboring Lake Austin.   
Upon arrival, parking is sited towards the main entry to encourage visitors to walk through the campus' various trails, which weave through the buildings and central commons. Building views are oriented towards the lake, and common outdoor spaces including courtyards, event lawns and an amphitheater encourage users to immerse themselves in the surrounding landscape. Deep overhangs and shaded porches throughout the campus are reminiscent of traditional Texas lake houses, and the use of natural materials such as wood and limestone were selected to achieve a timeless design that responds to the context of its place. Designed to encourage feelings of health and wellness, 84% of the site is dedicated to beneficial open spaces that doubly support water, wildlife, and ecological conservation. Austin Energy Green Building (AEGB) Four-Star Certification.
17020_N252_board.jpg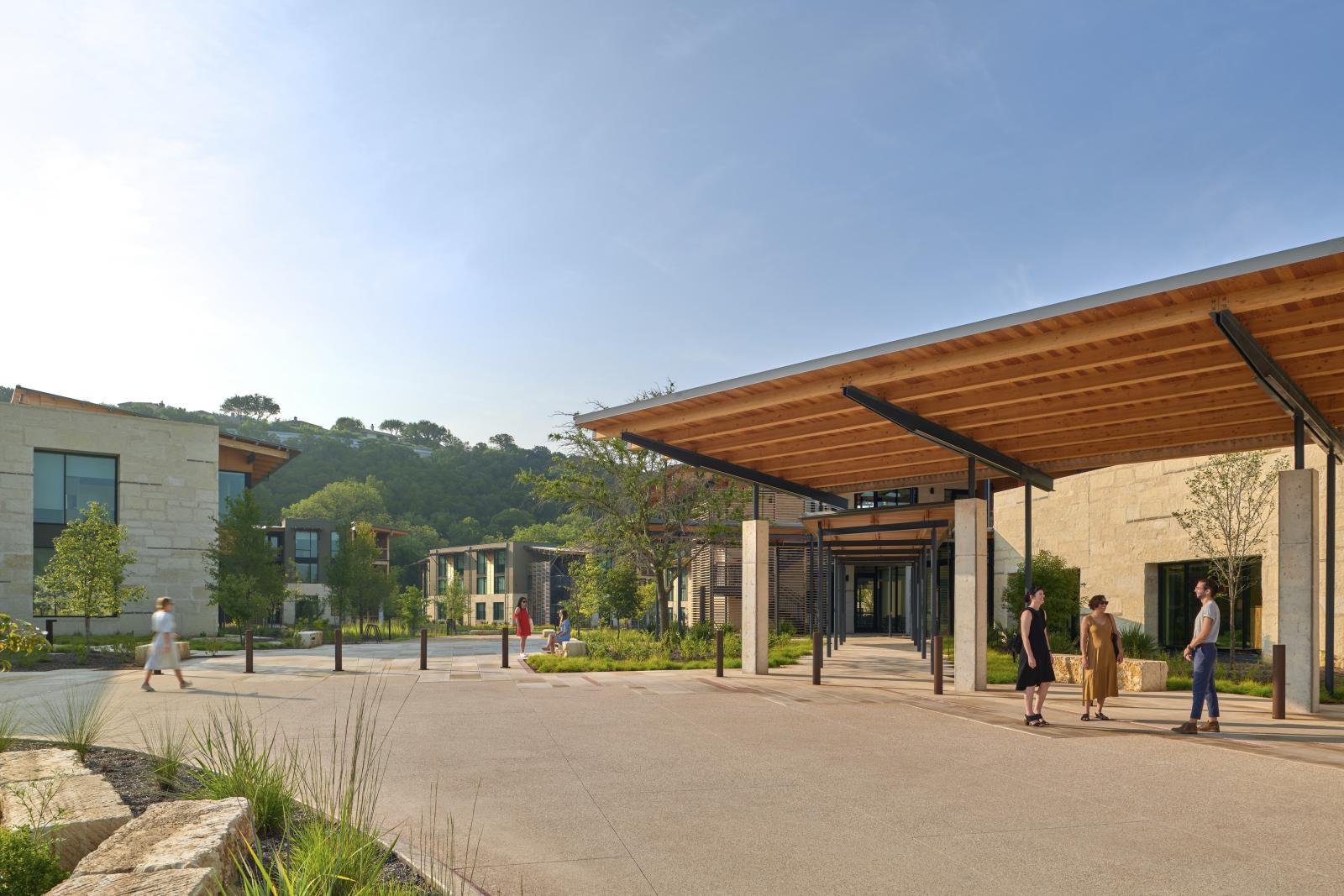 NewHoldsworth_diagrams13.jpg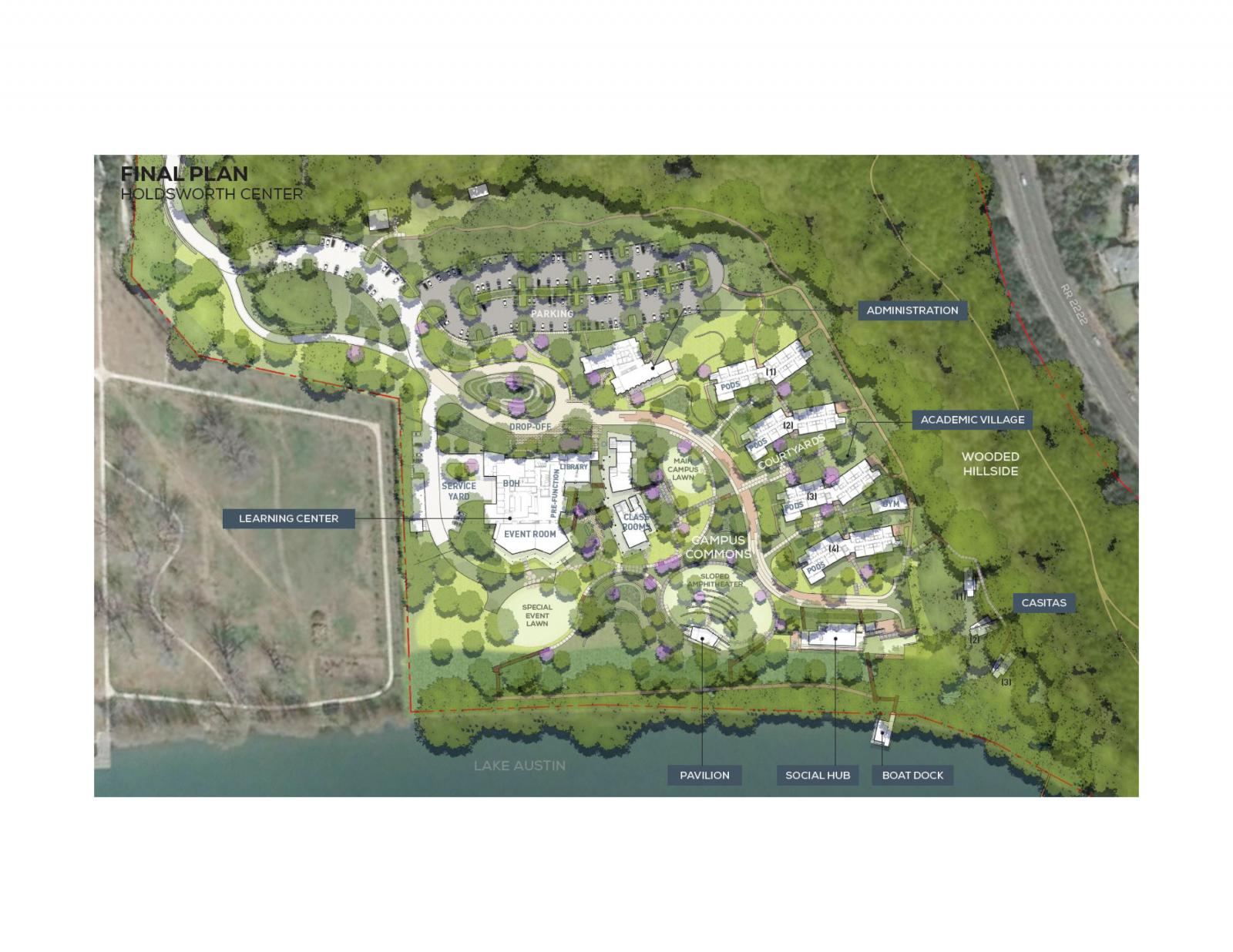 17020_N307_board.jpg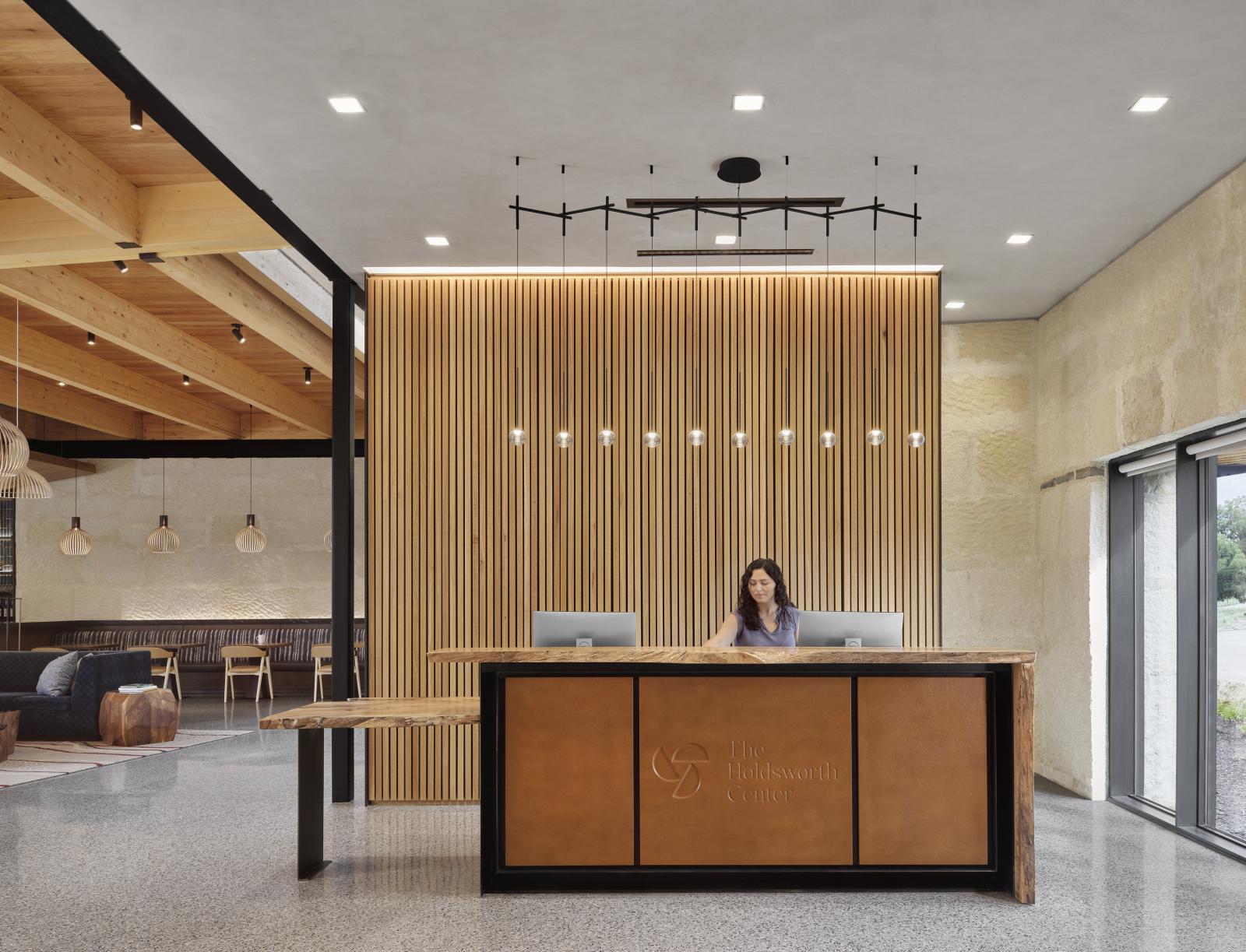 bar_sitting.jpg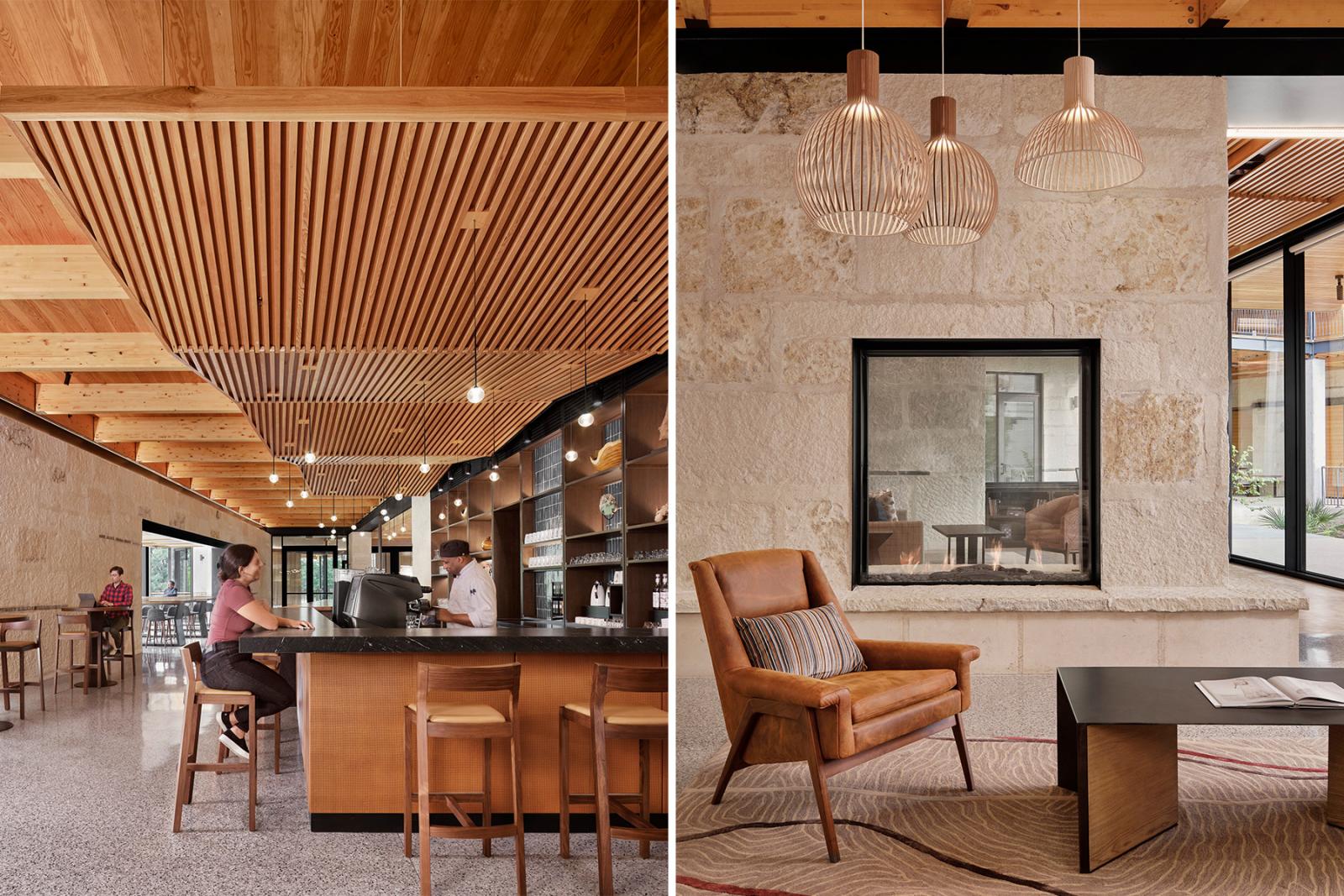 17020_N306_board.jpg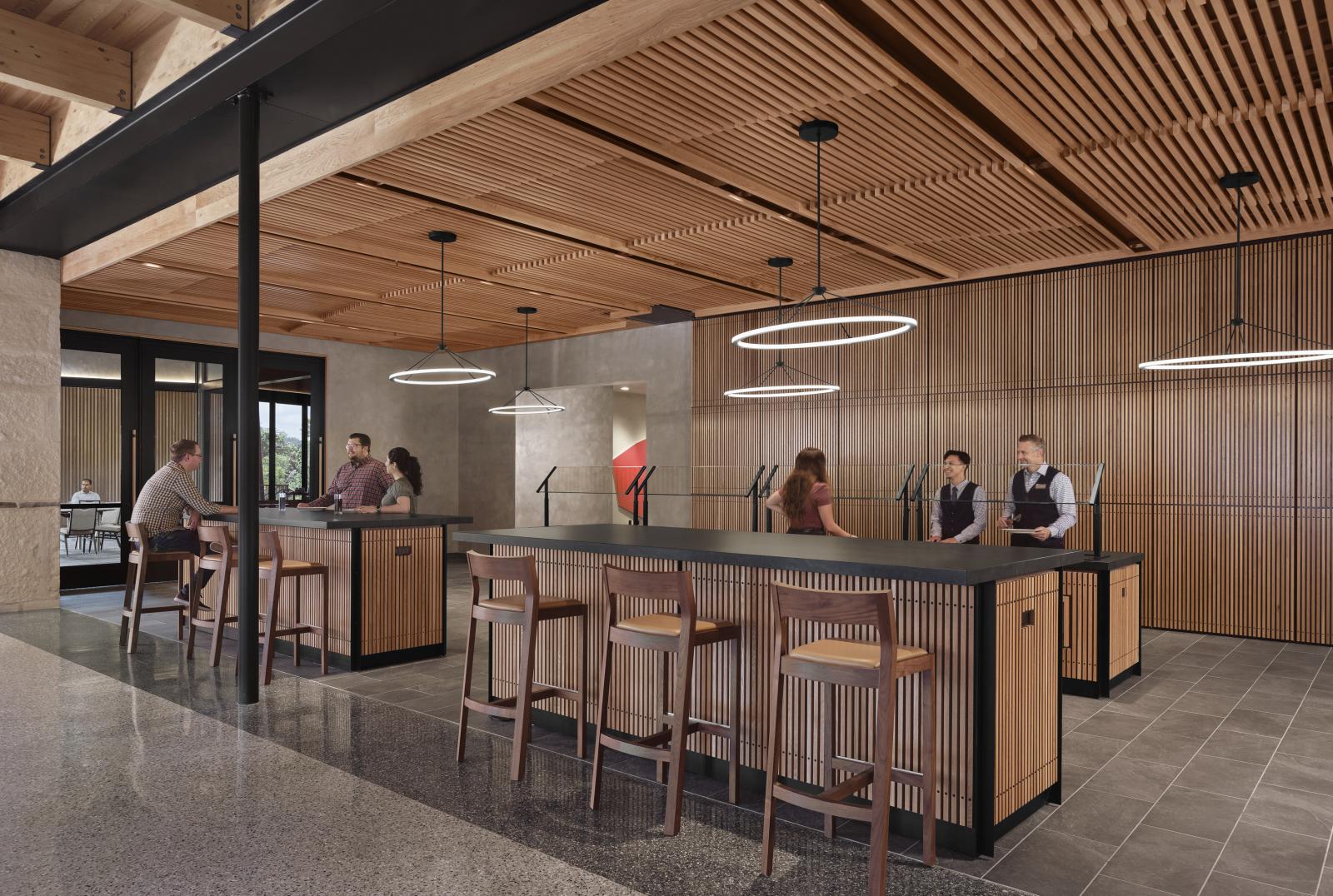 17020_N311_board.jpg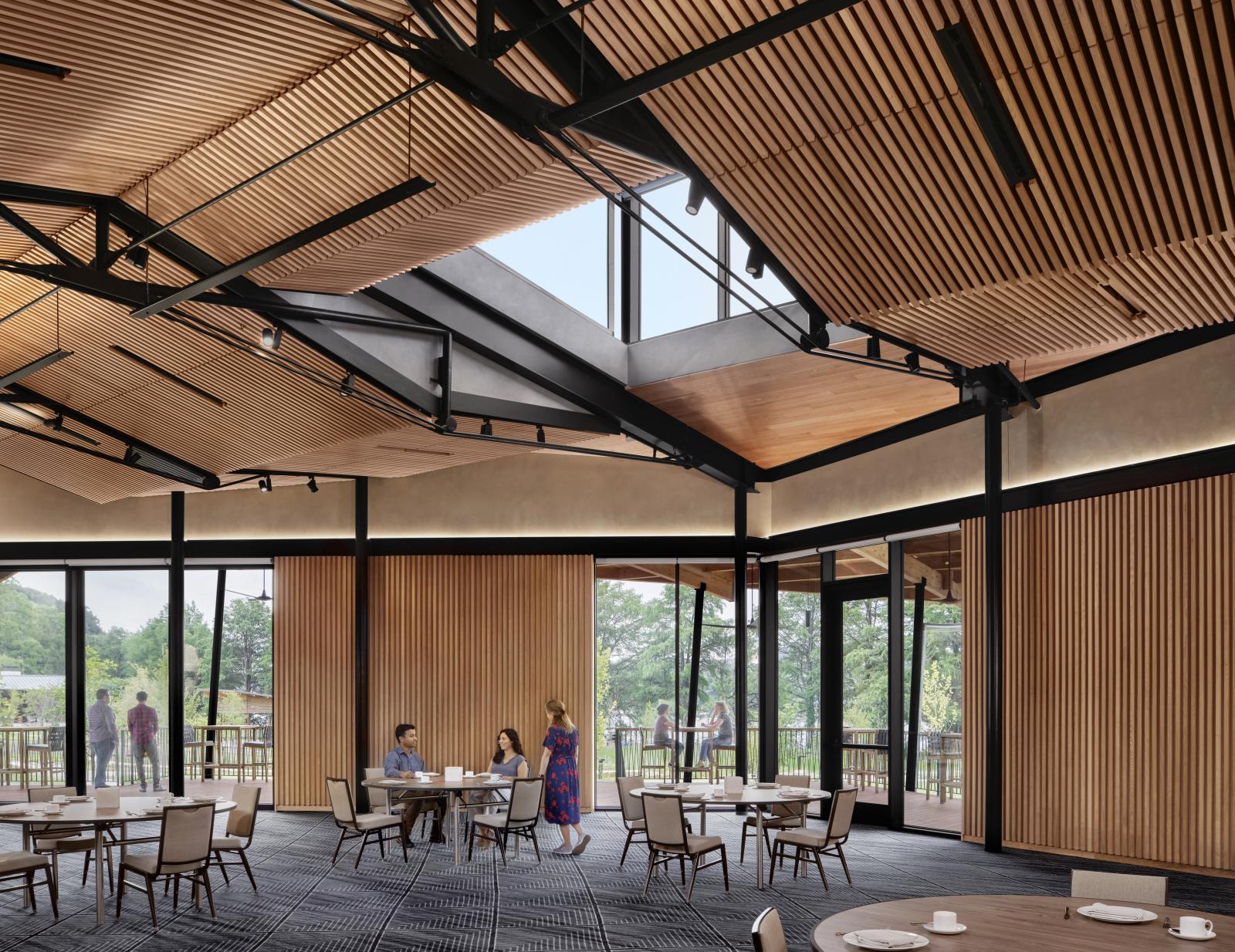 17020_N238_board.jpg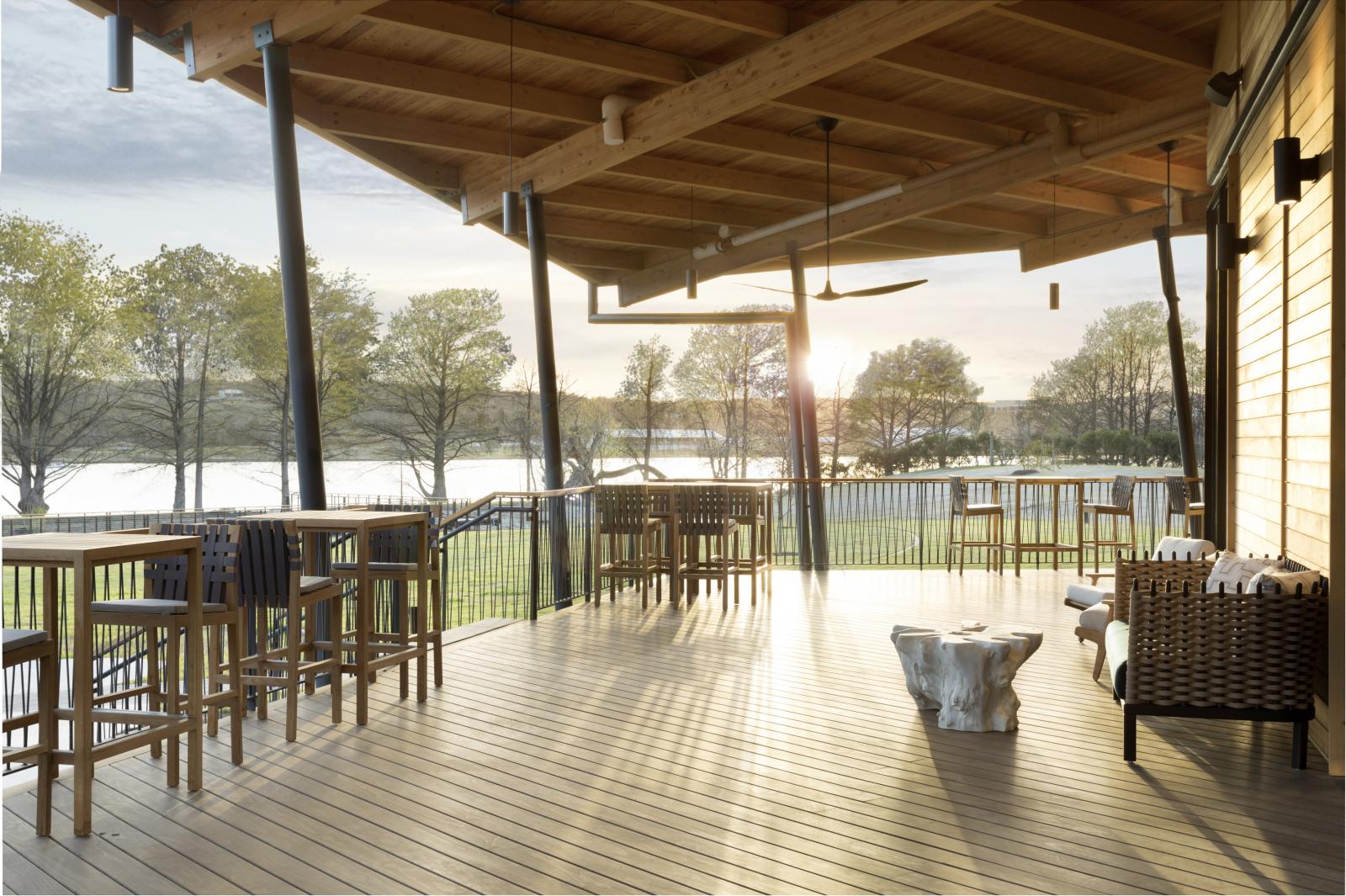 17020_N268_board.jpg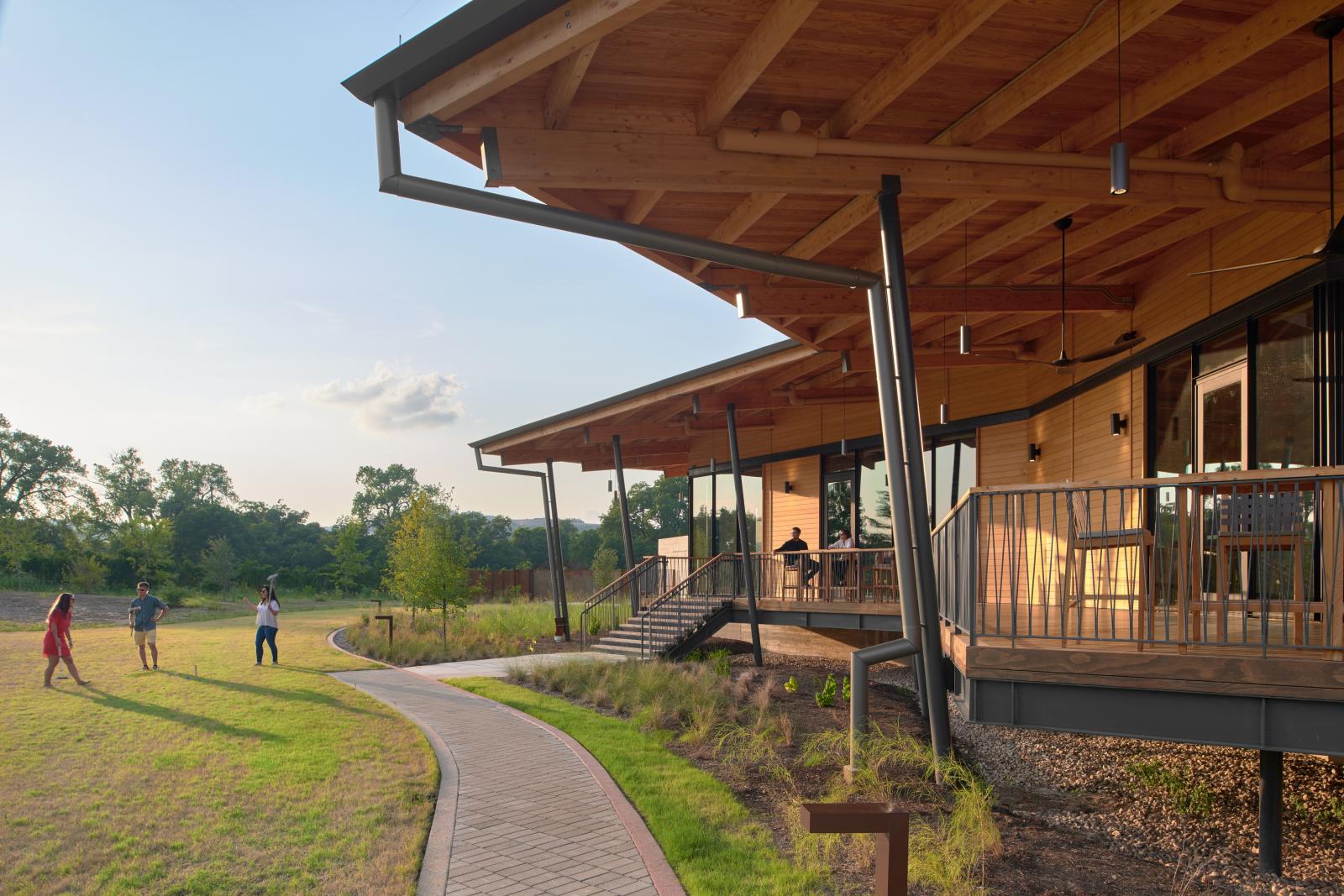 17020_N301_board.jpg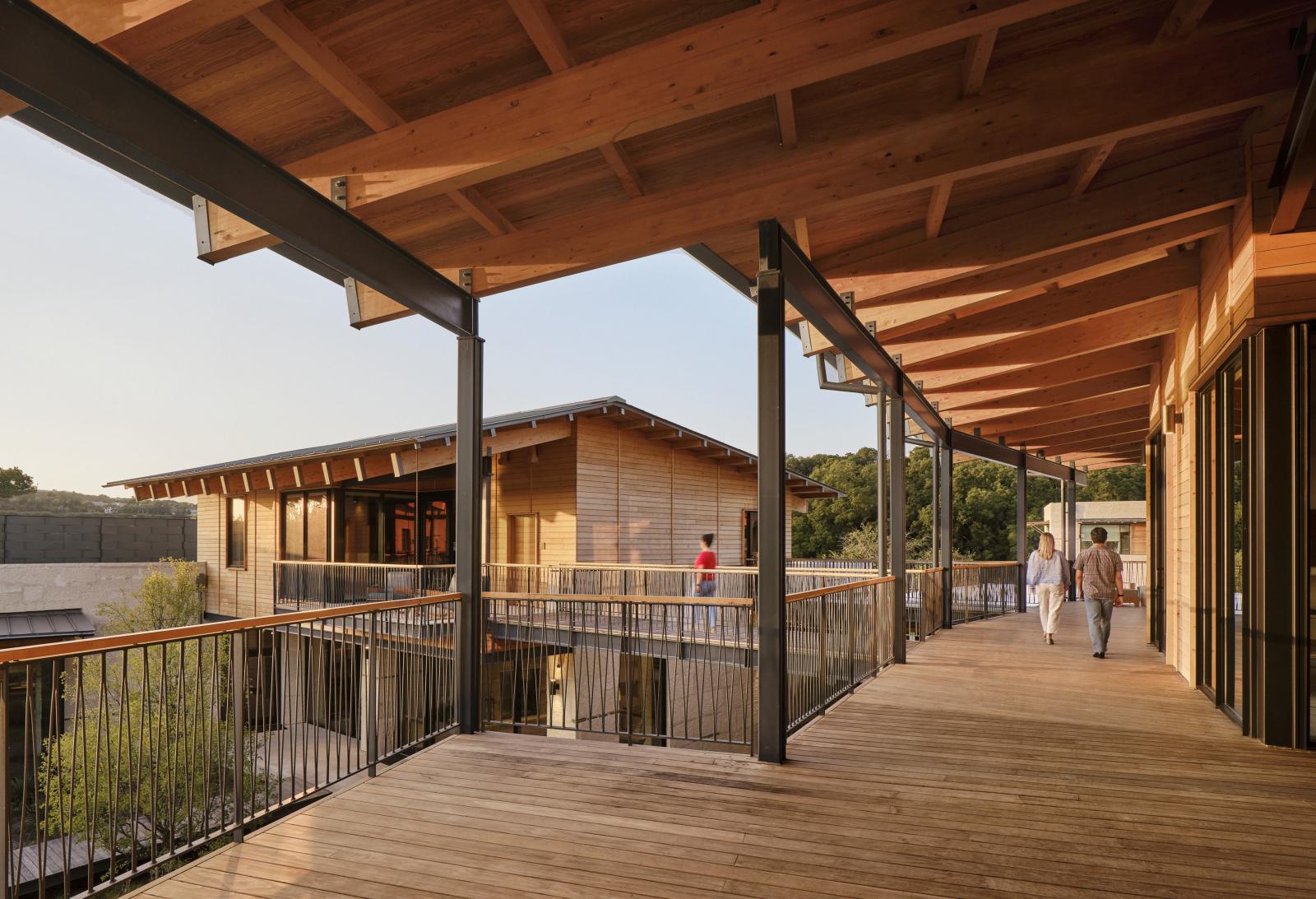 17020_N275_board.jpg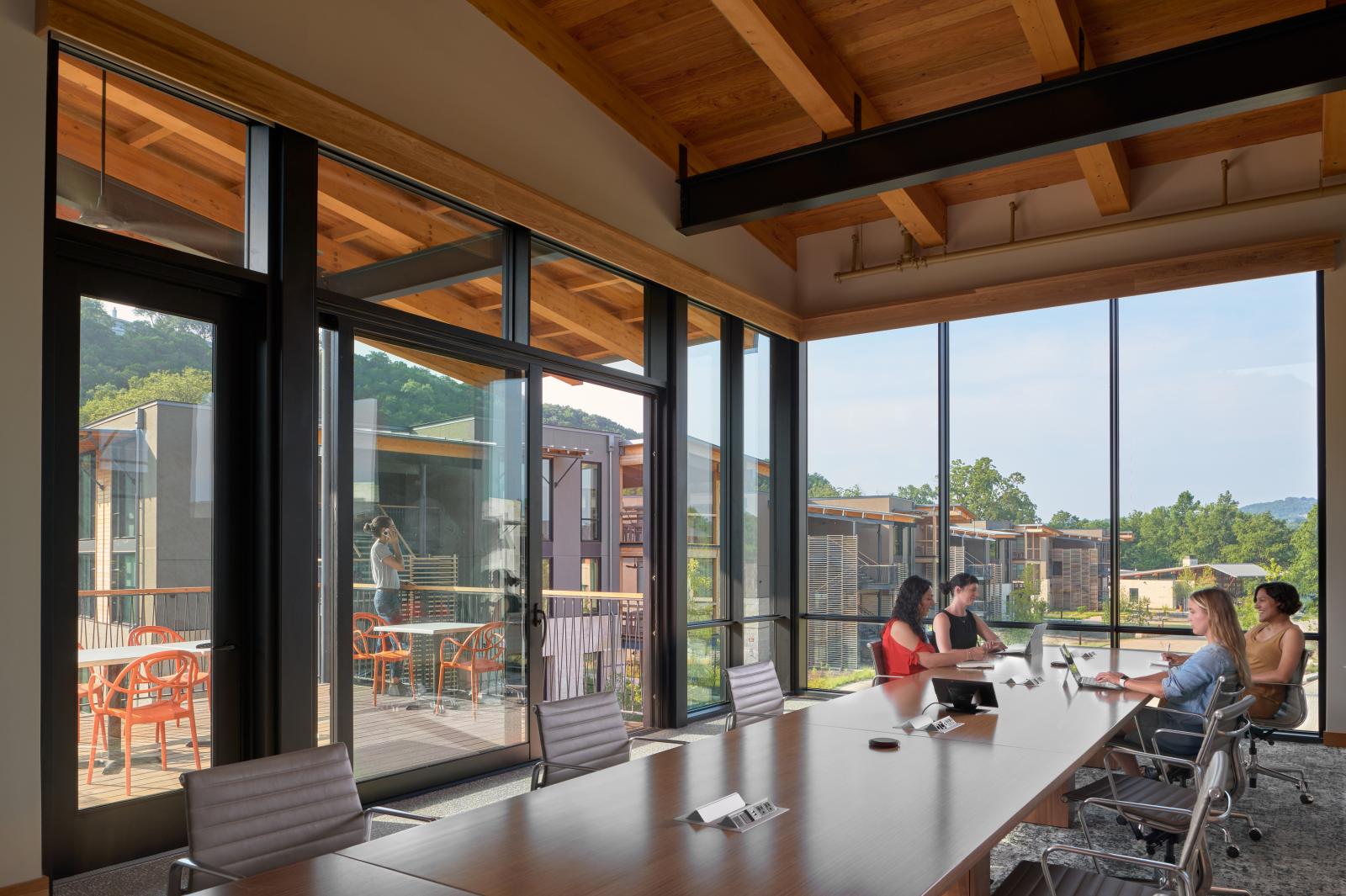 17020_N253_board.jpg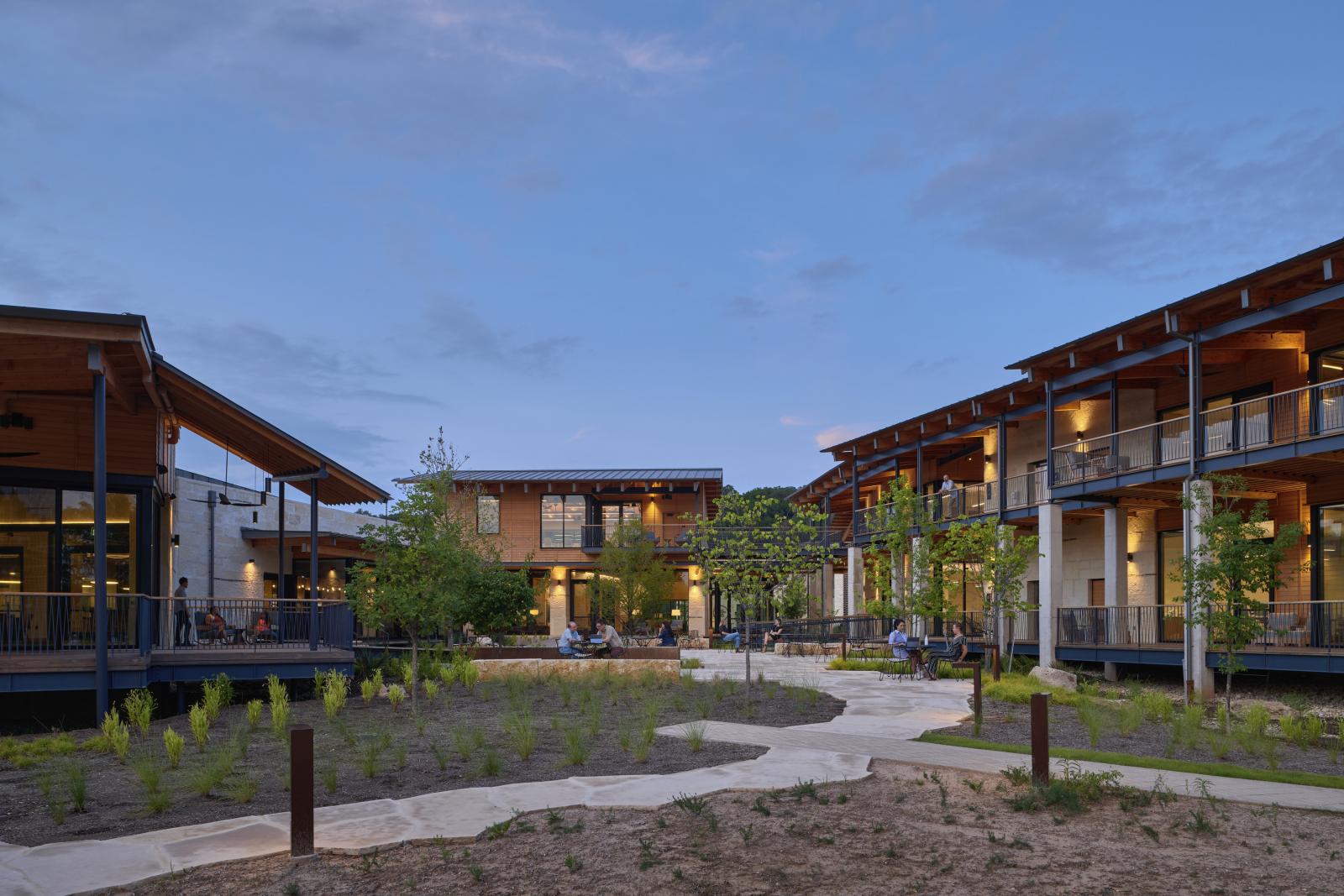 17020_N255_board.jpg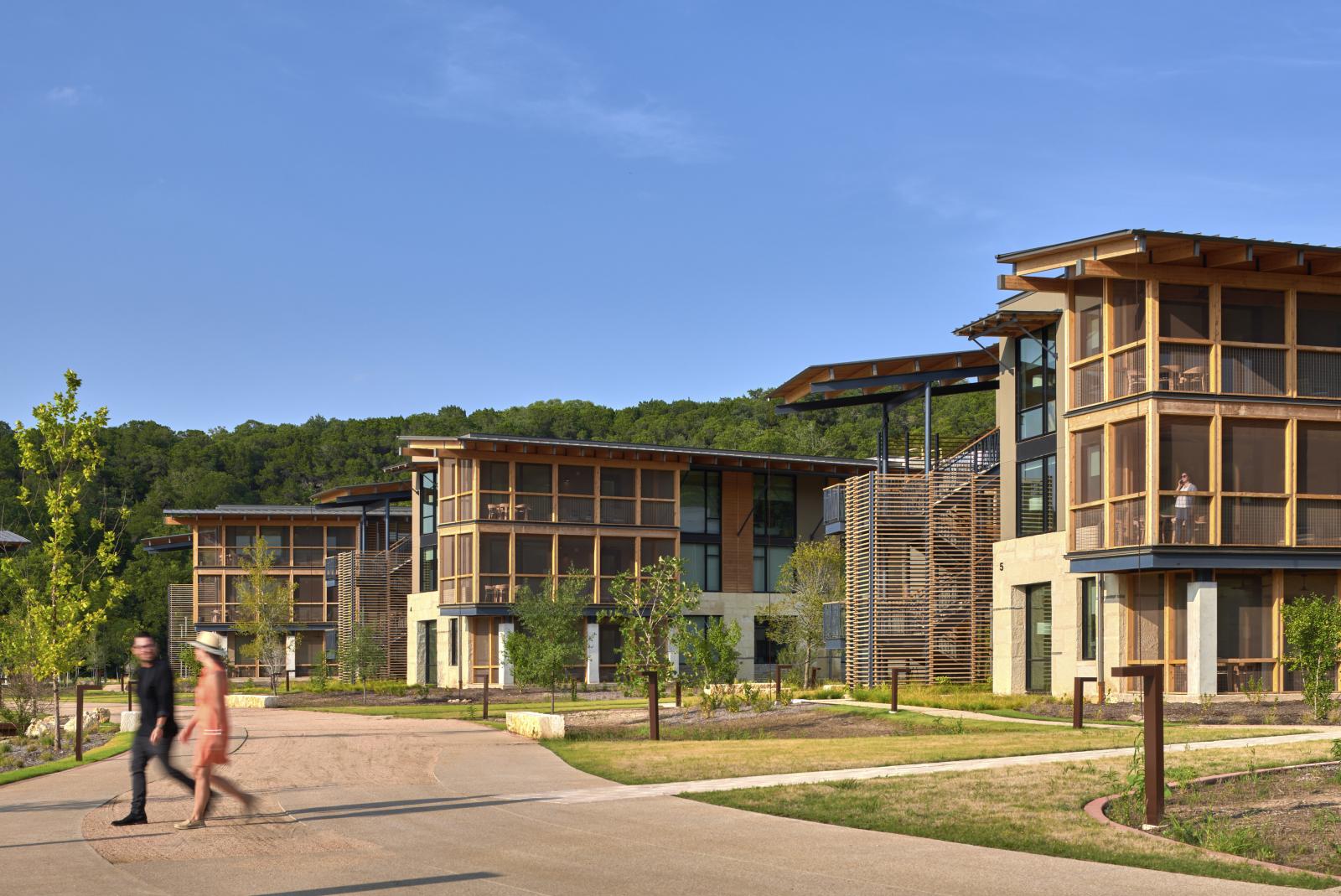 17020_N316_board.jpg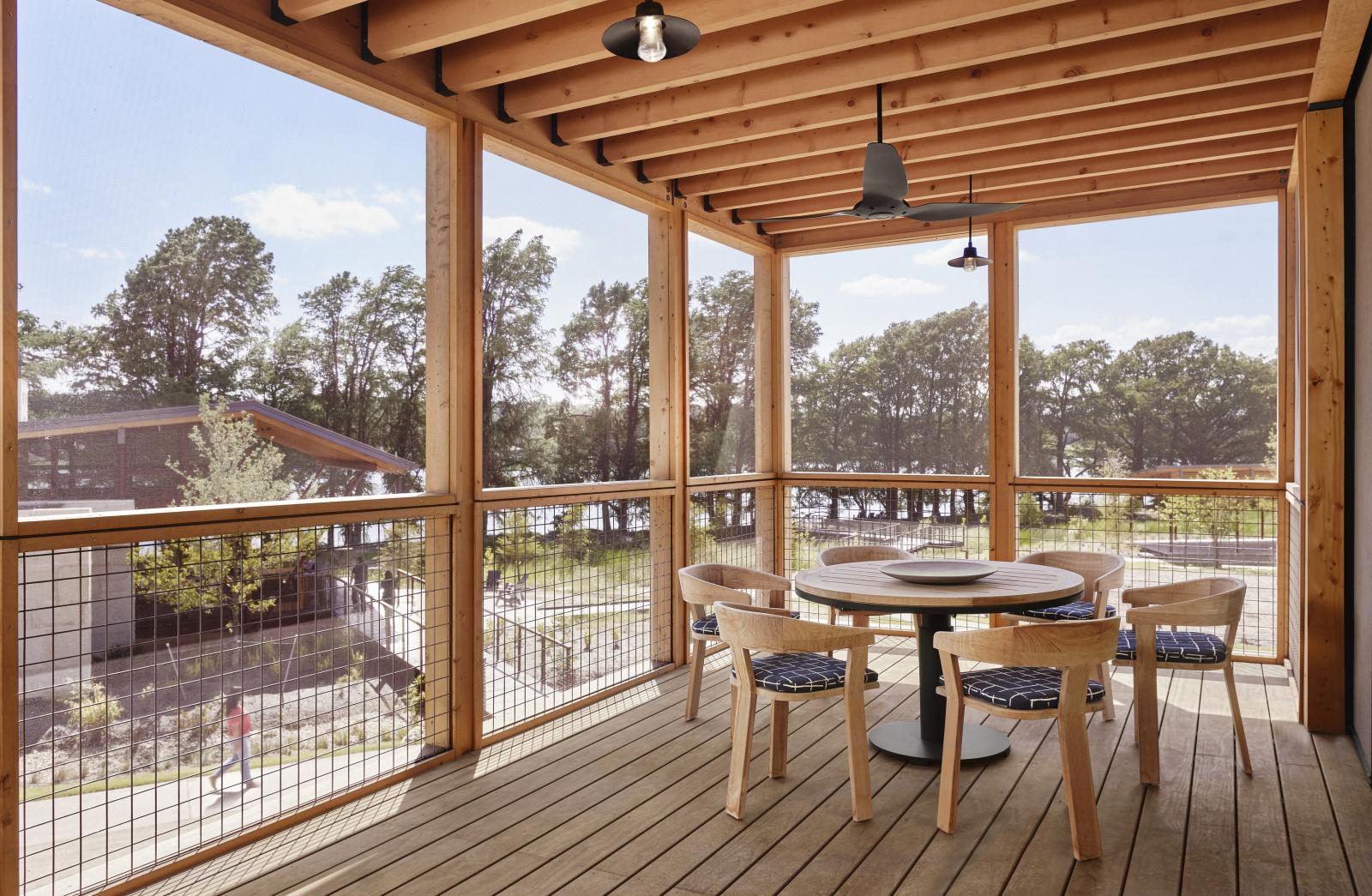 17020_N318_board.jpg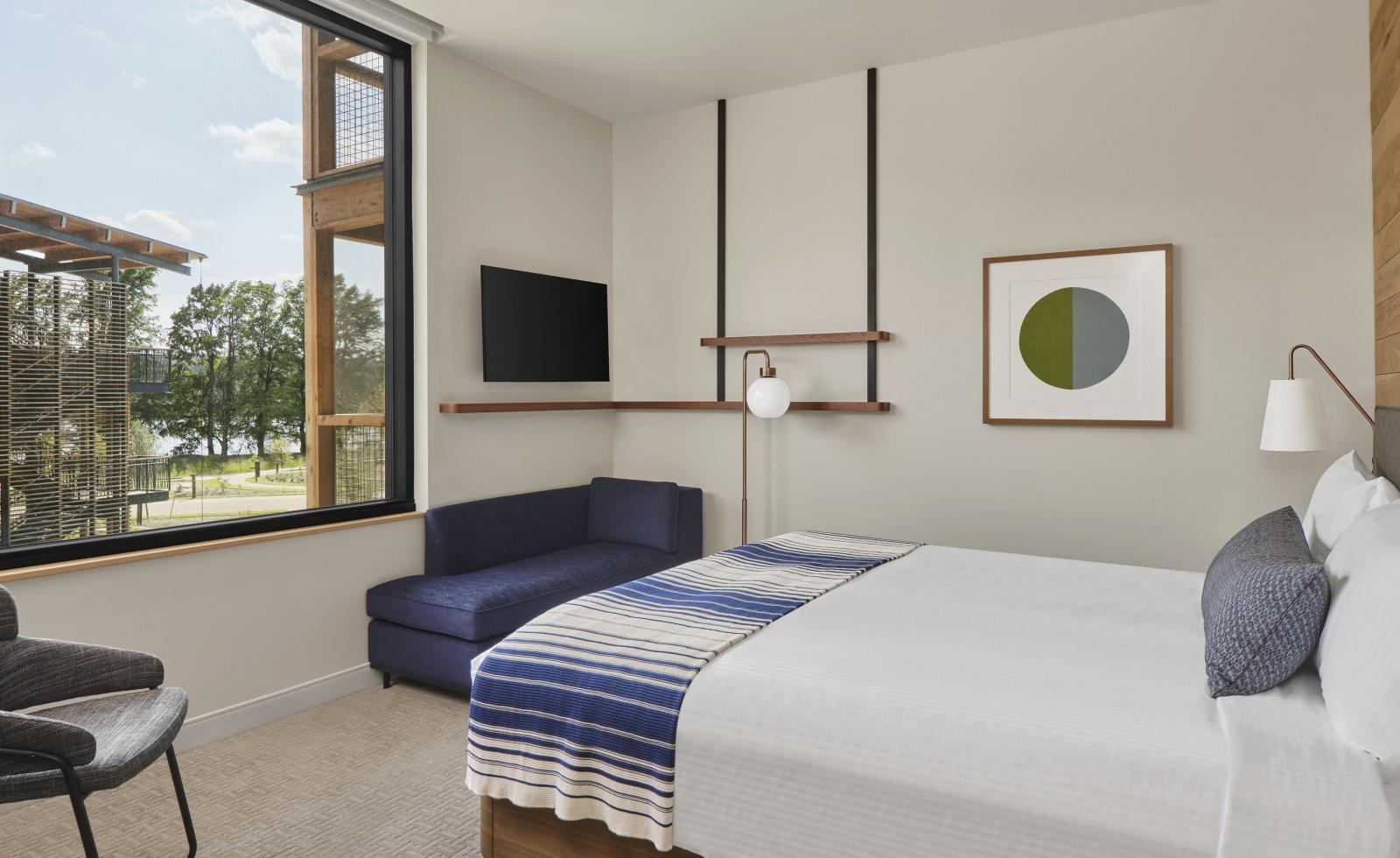 17020_N257_board.jpg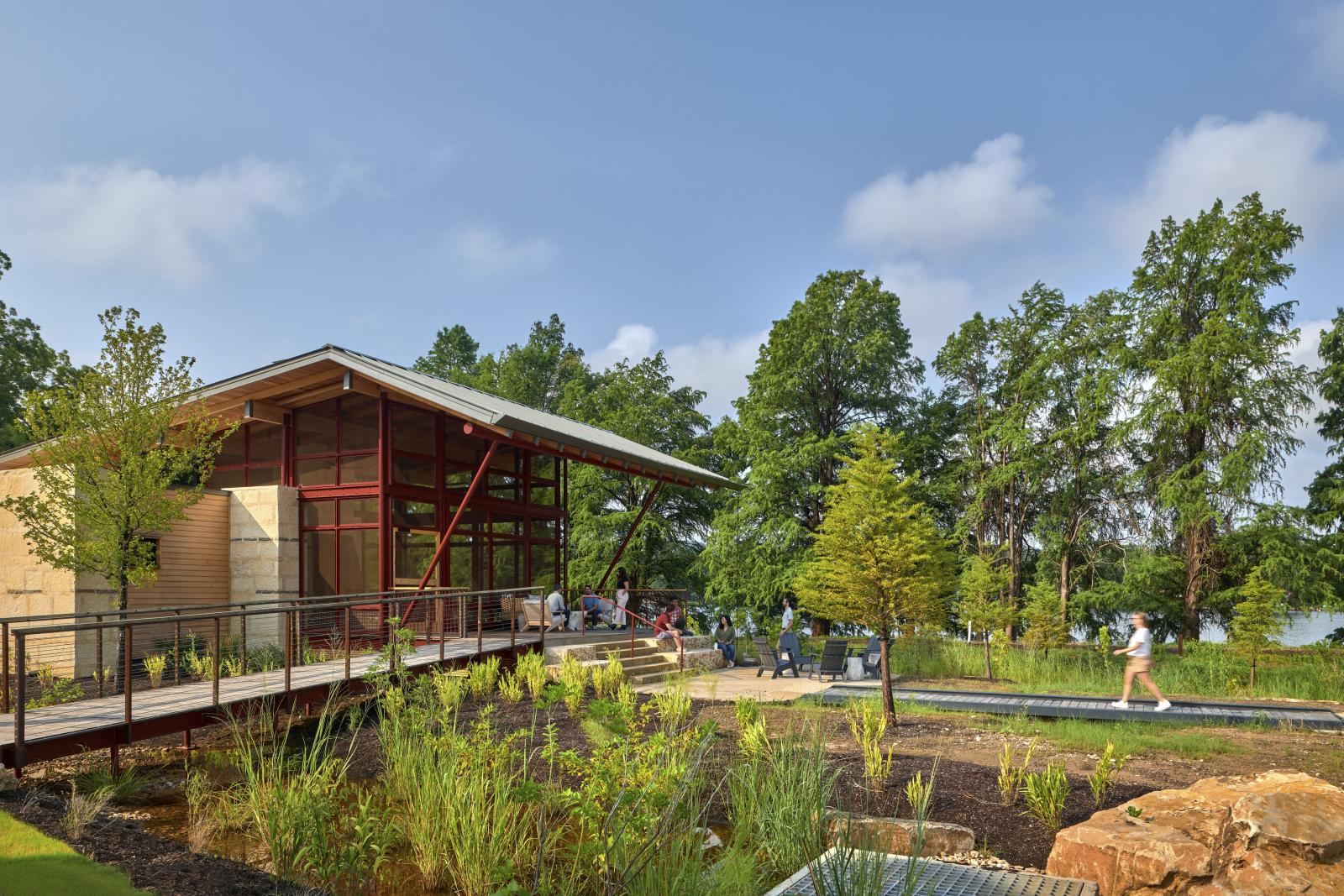 charlies-place.jpg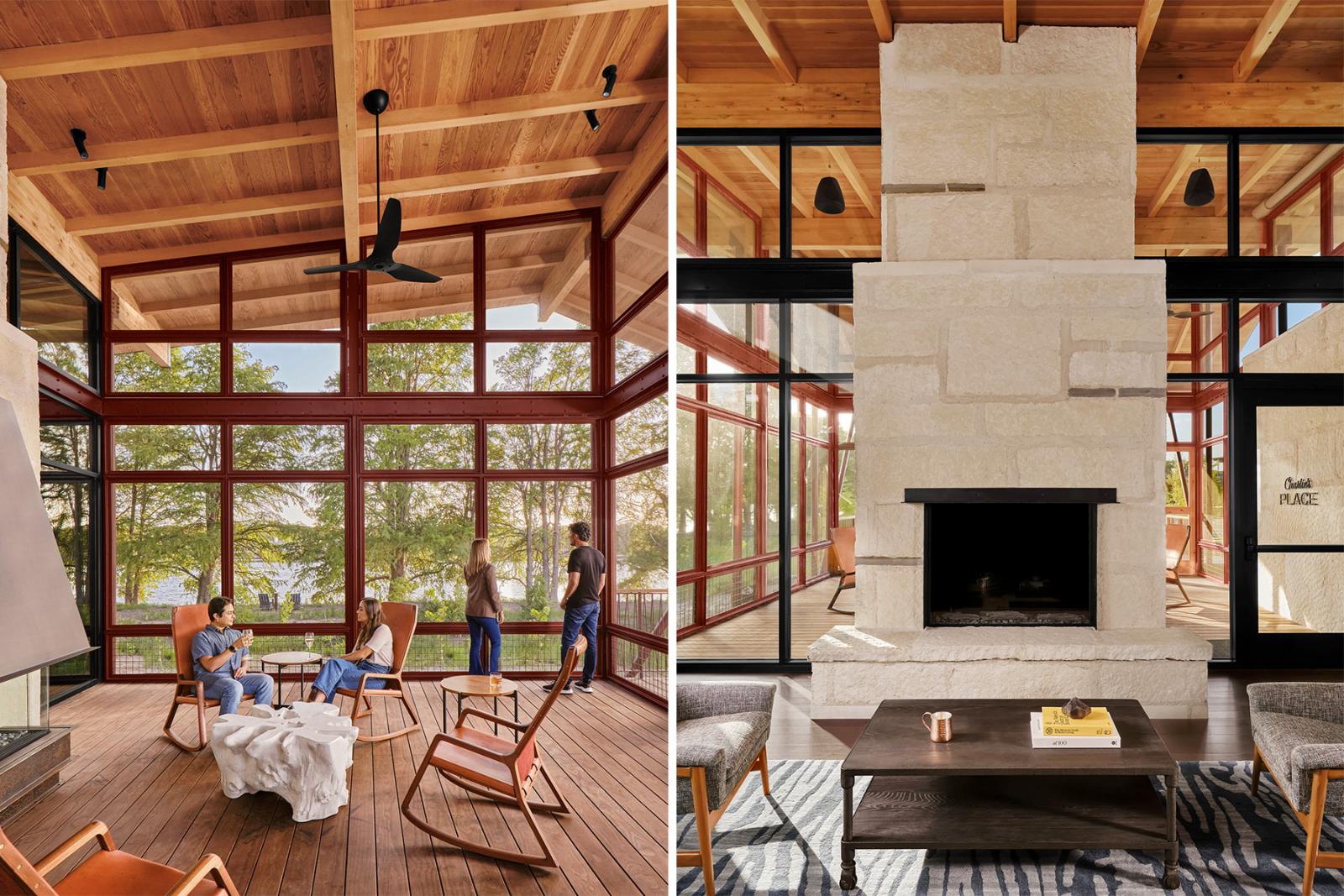 17020_N299_board.jpg