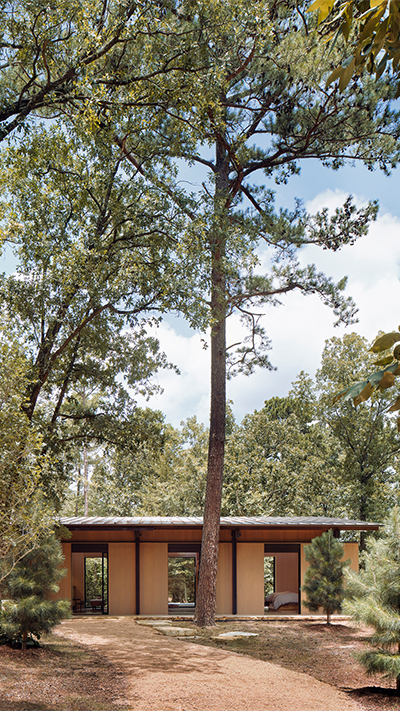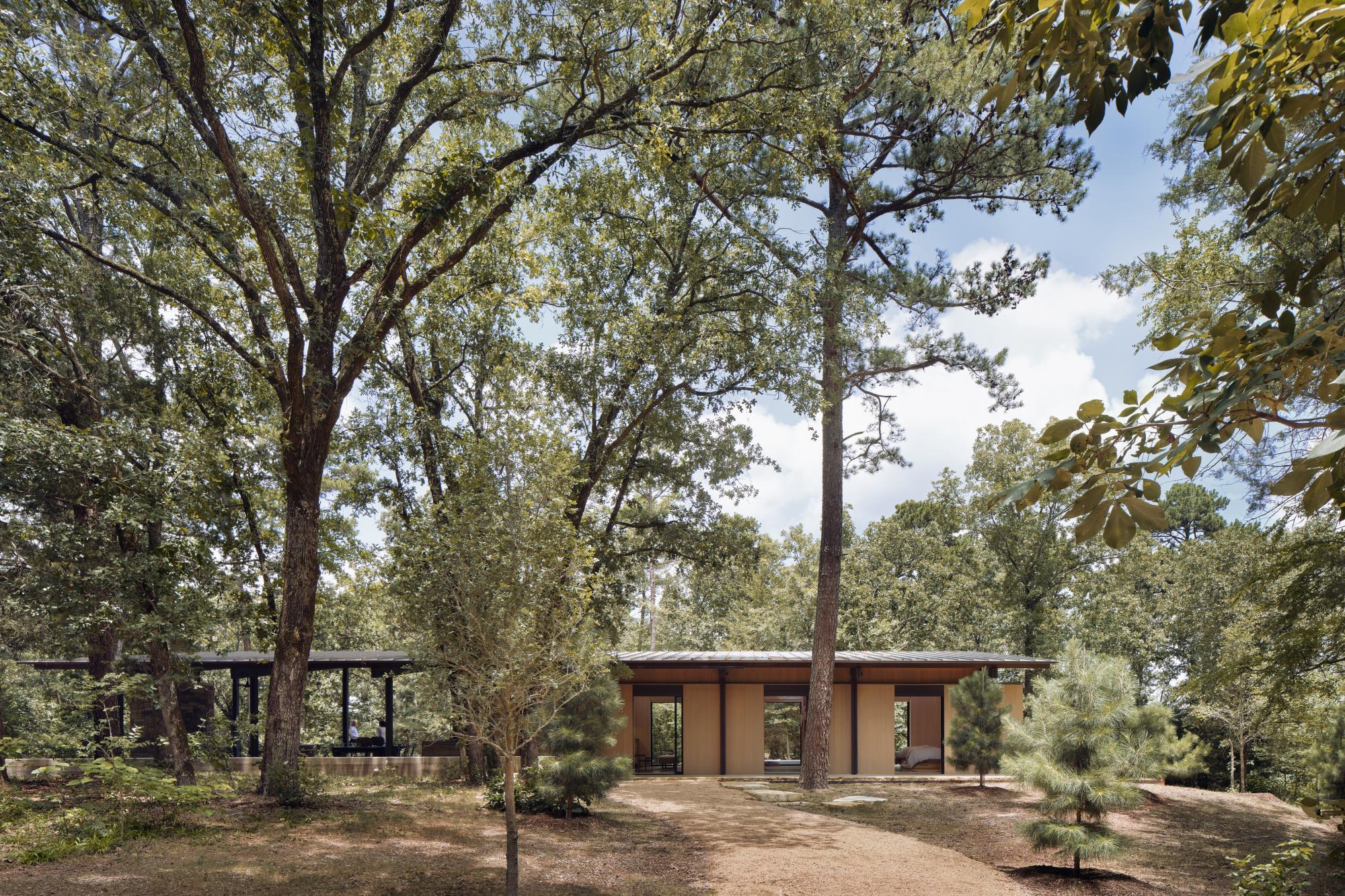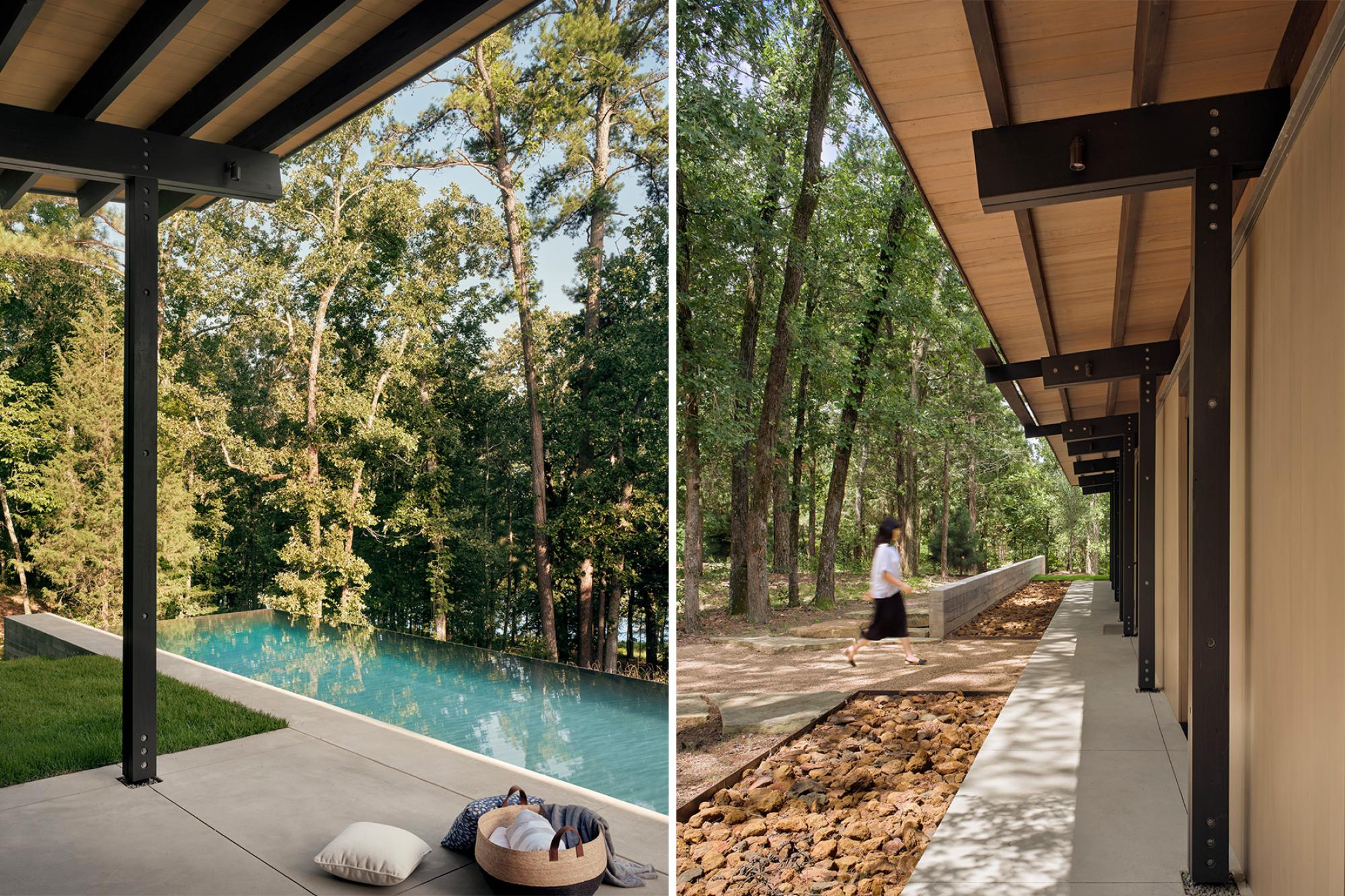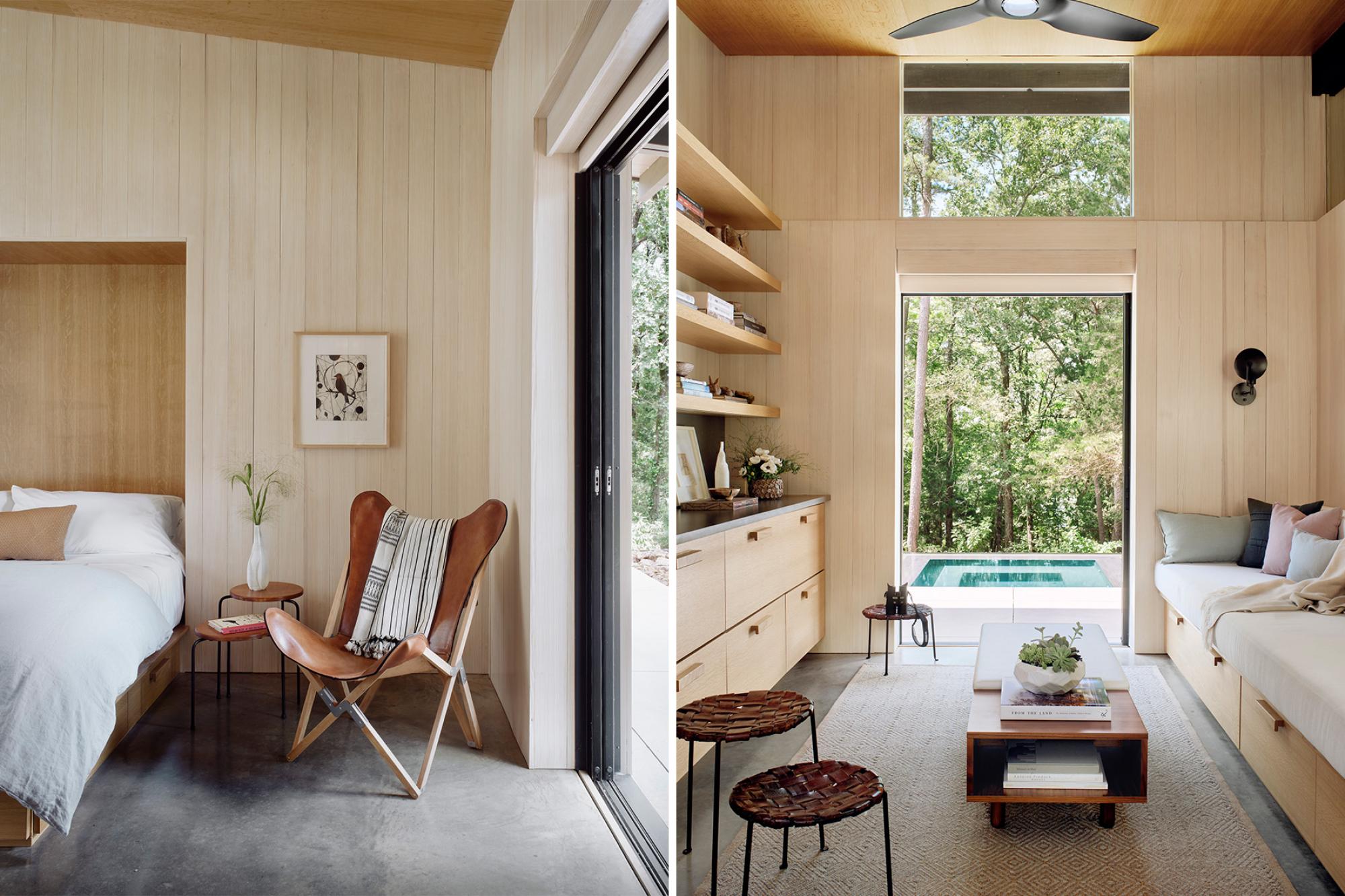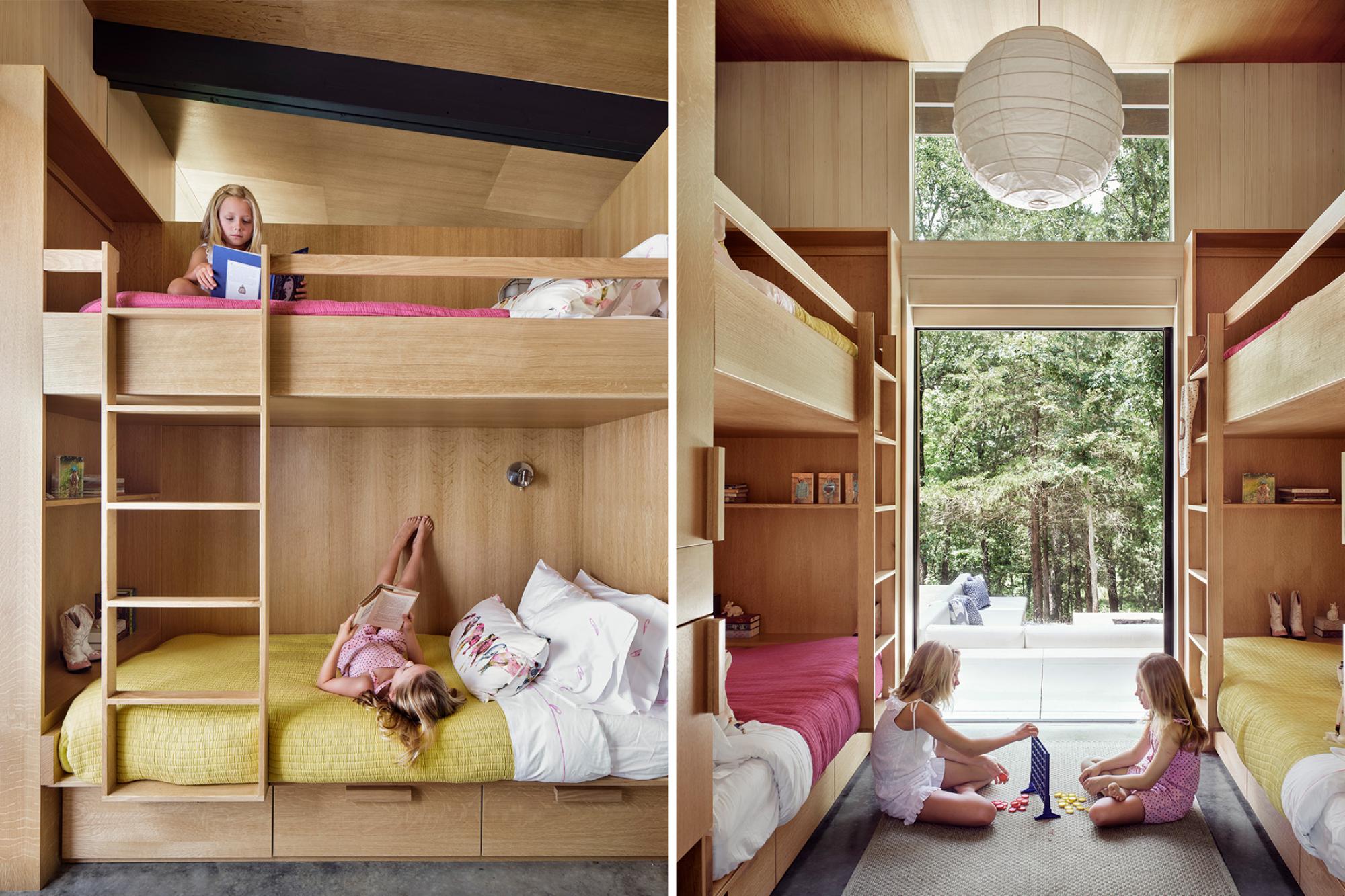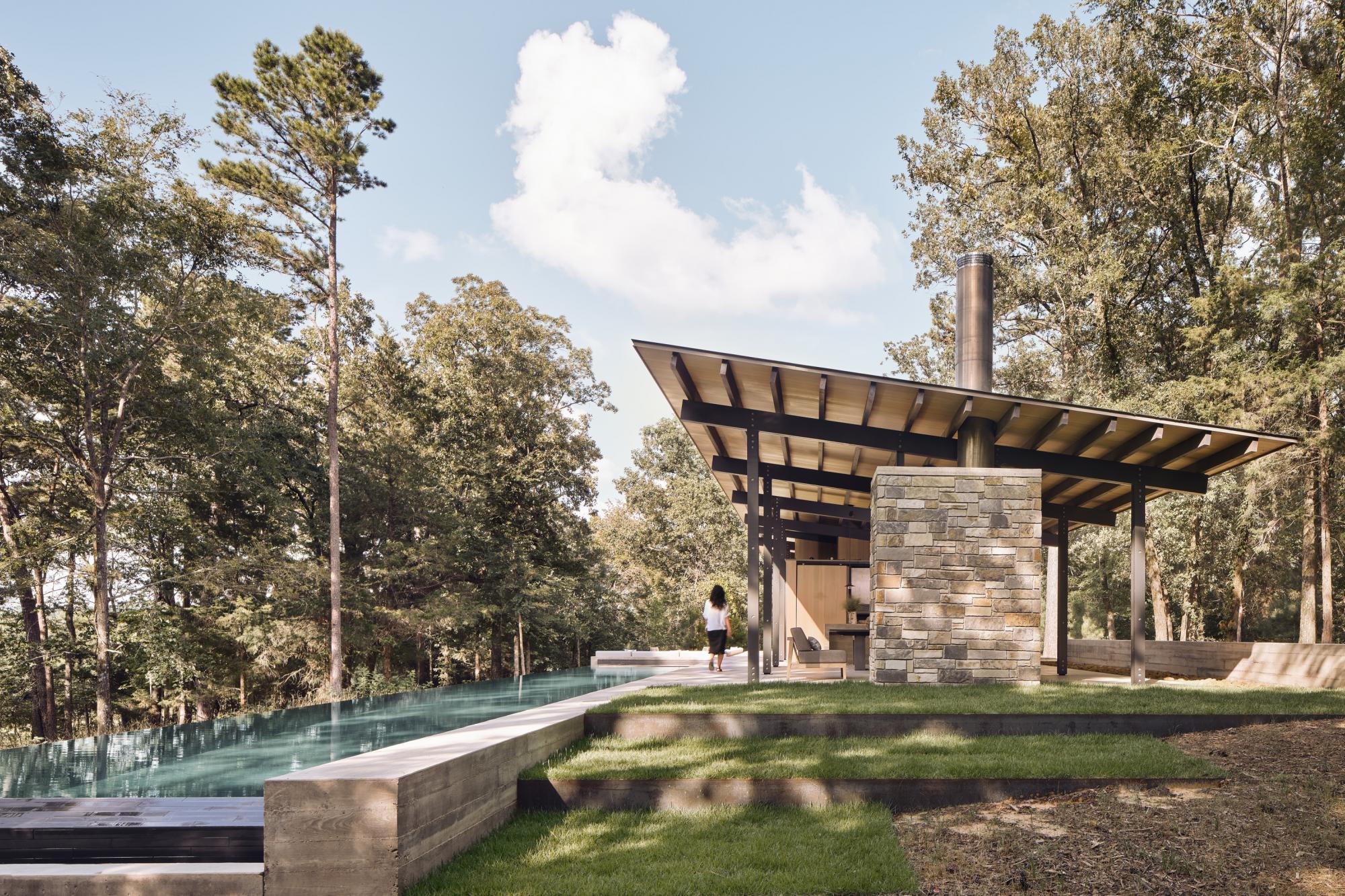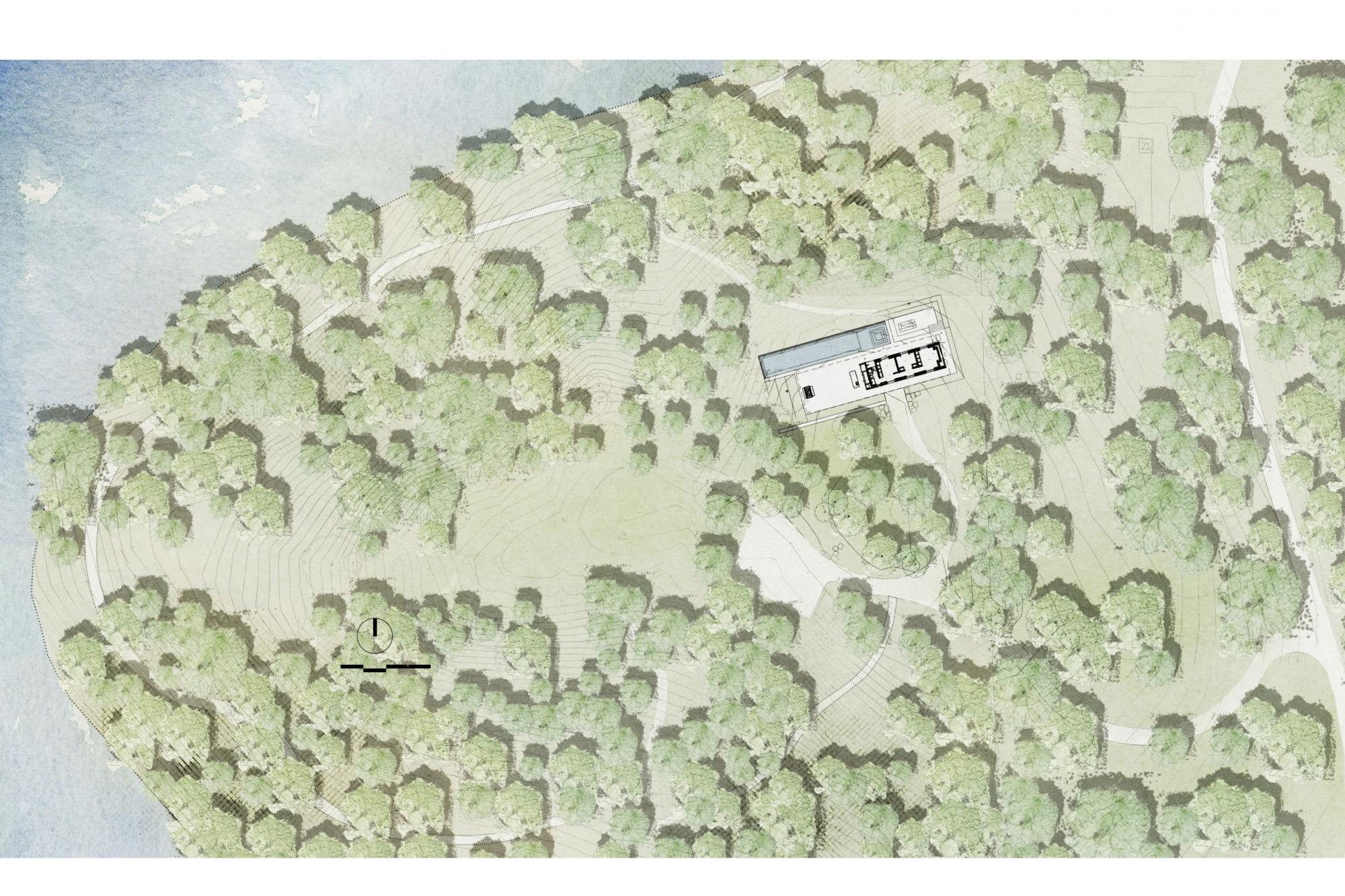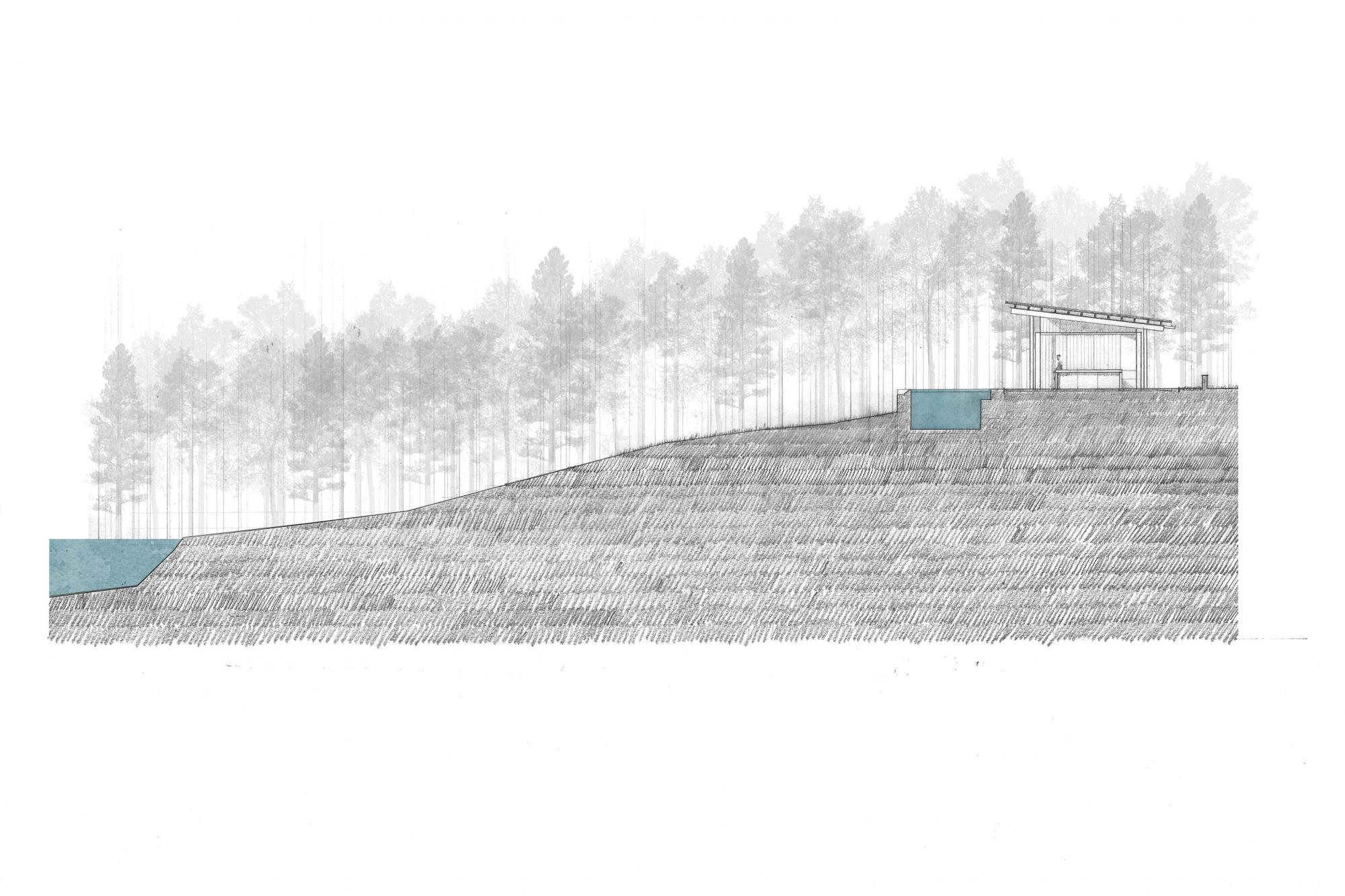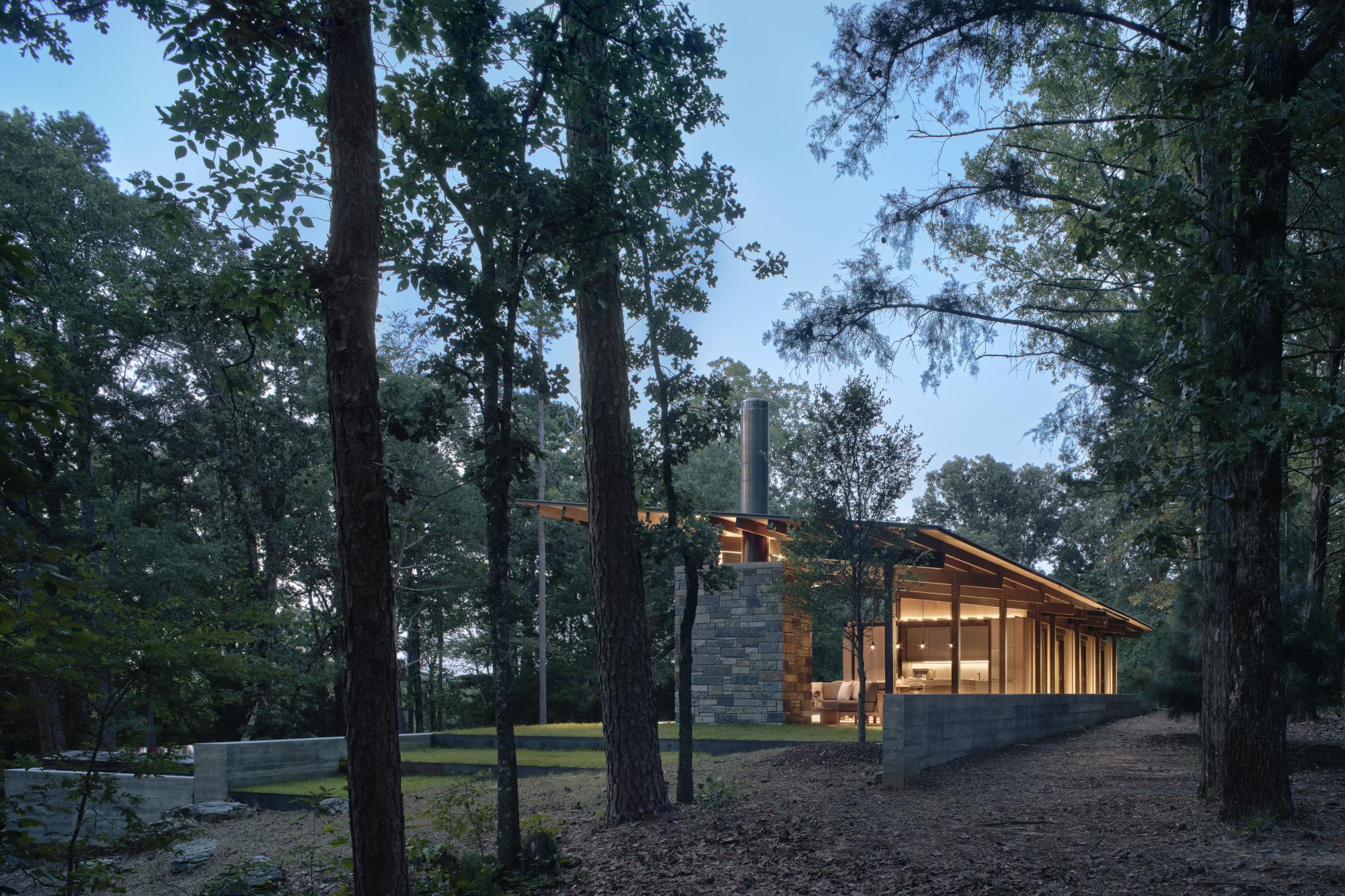 Aegean Pool House
Located in East Texas, Aegean Pool House is sited on a hilltop overlooking a peaceful lake, surrounded by densely shaded pine forest. This weekend home is designed as an escape from urban life and emphasizes strong connections to nature and a sense of place. A key design feature was to encourage engagement with the outdoors by creating outdoor program elements, specifically the primary living spaces including dining and kitchen. The outdoor dining table playfully converts to a ping pong table, and a freestanding stone fireplace anchors the west side of this open area. A dramatic 80-foot long pool and spa runs beyond the building along the north edge, as the site slopes down to the lake. A built-in fire pit and sunken lounge seating offer a comfortable area to sit fireside.
The interior spaces include a lounge, bunk room, bedroom, and a shared bathroom. While these spaces are kept compact, they feature large pocketing sliding glass doors on opposite sides of each room to provide generous views to the surrounding forest and lake and promote cross-ventilation from prevailing breezes from the southeast. The furniture elements in the interiors are built into the architecture, providing comfort, function, and efficiency for these compact spaces. Materials are inspired by the region: the exterior pine siding references the color of nearby pine tree bark, and rip rap-filled basins highlight the iron ore present on the site. The pine siding continues indoors in a whitewashed finish, creating a cozy yet light-filled cabin interior. Concrete floors connect the interior with exterior and extend out as a platform for the long swimming pool.
16024_P_N10_board.jpg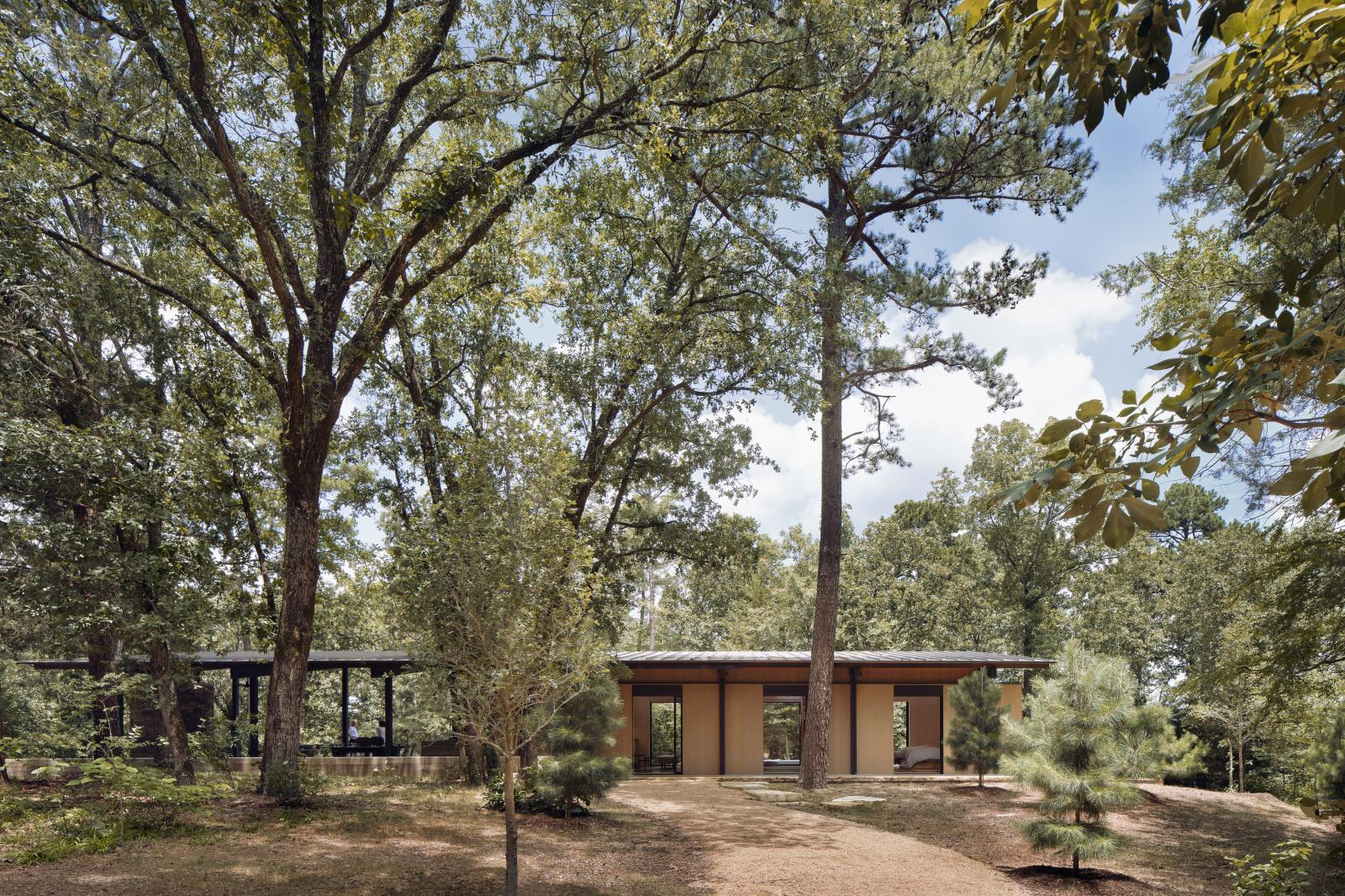 pool-entry.jpg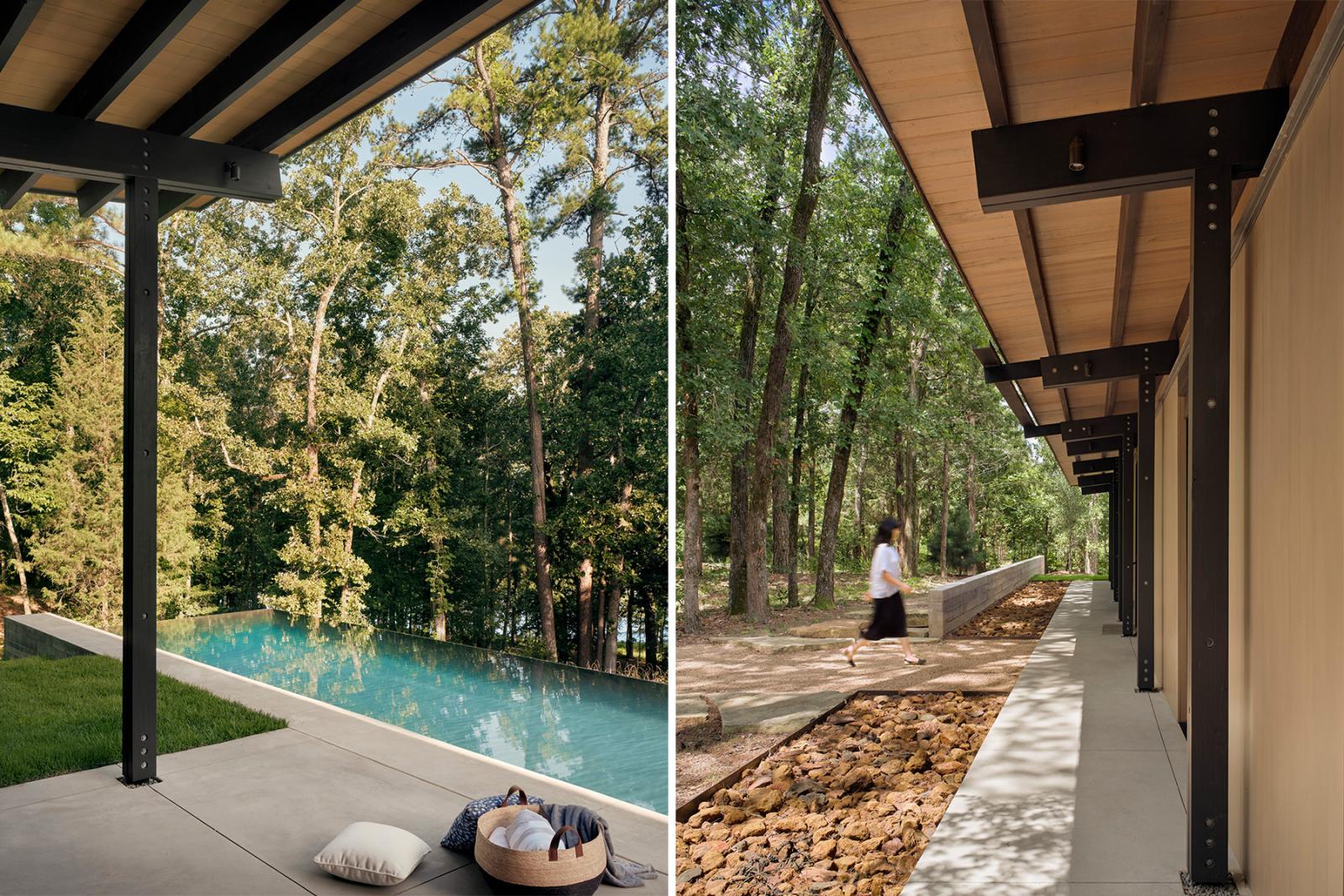 16024_P_N26_board.jpg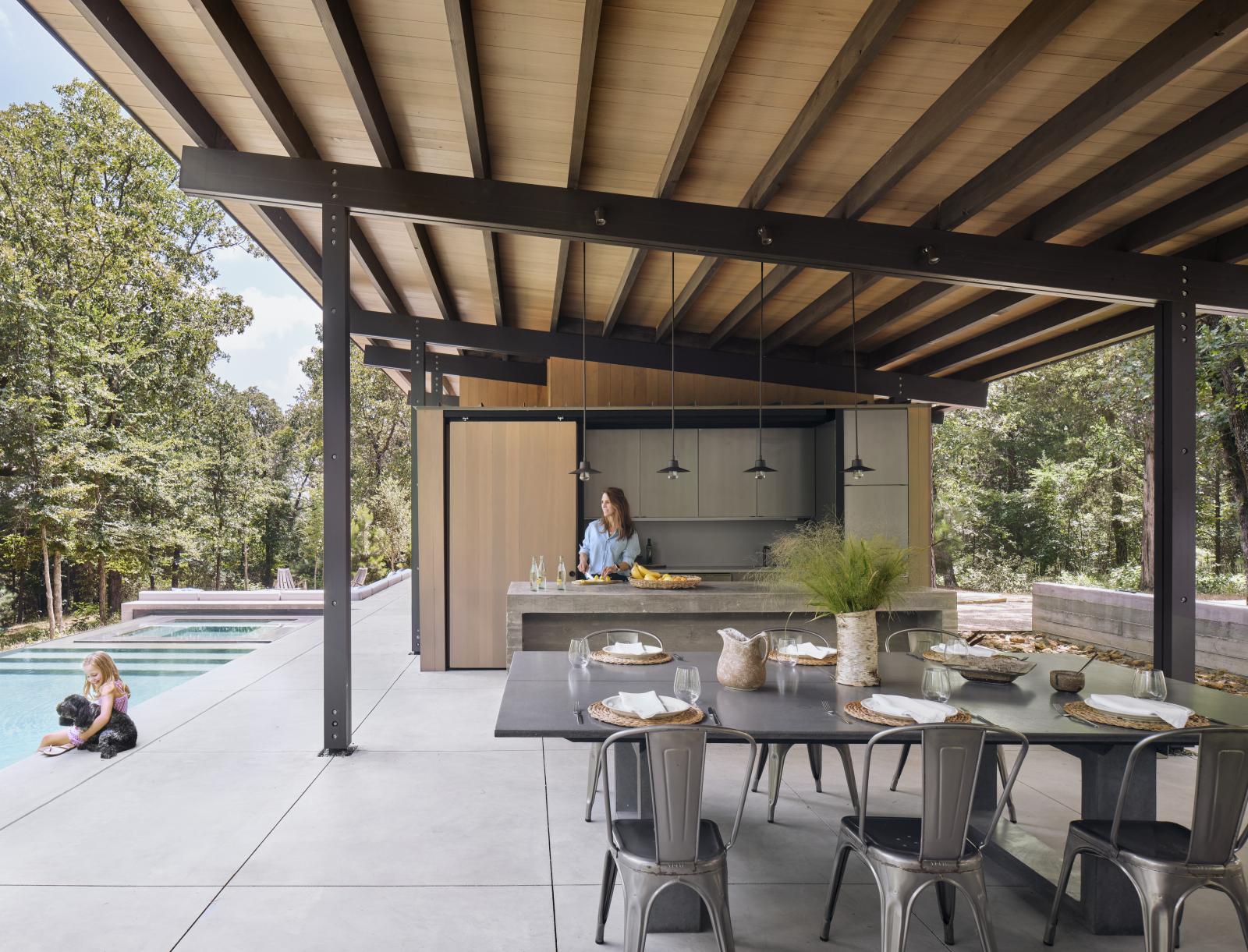 bedroom.jpg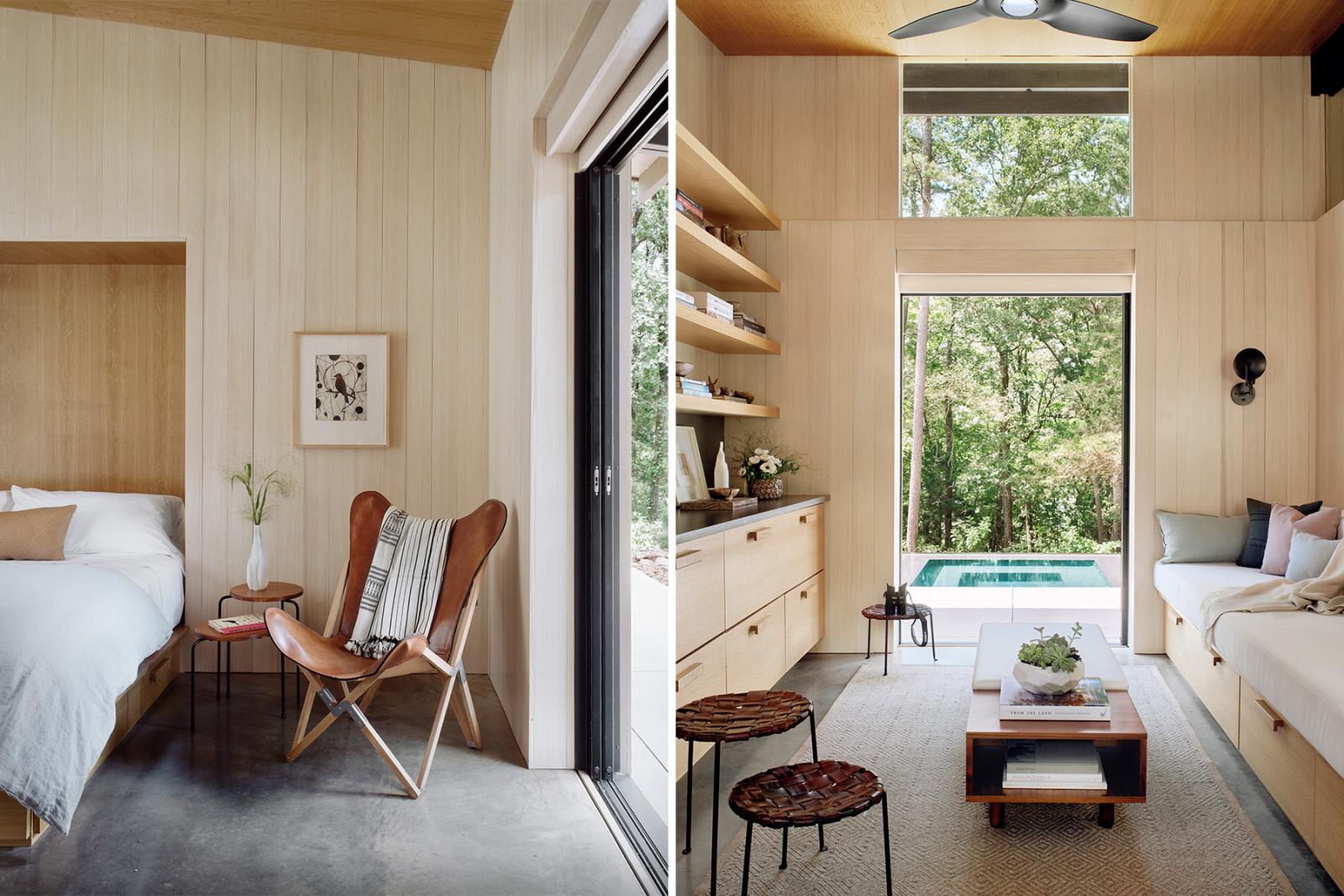 bunks.jpg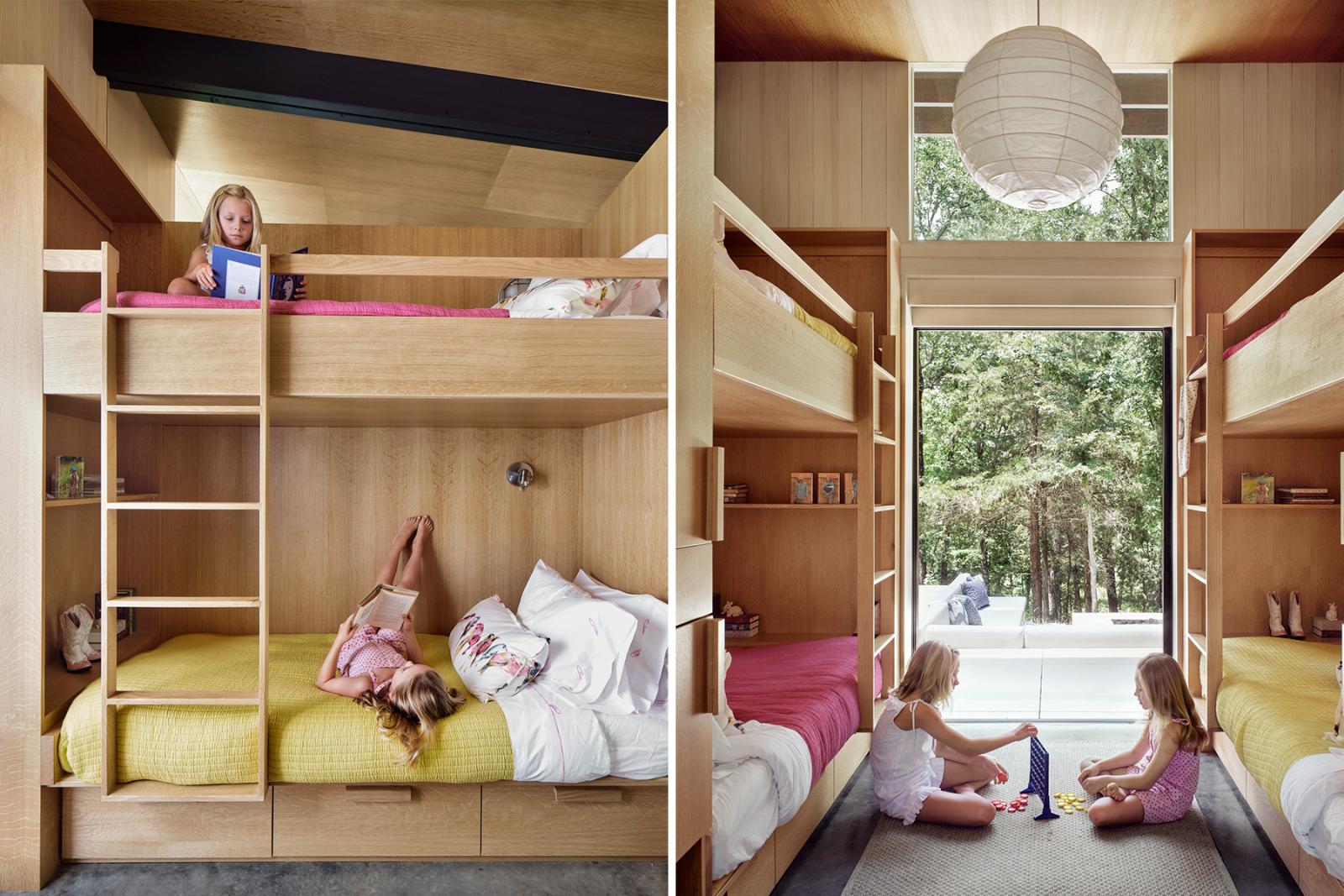 16024_P_N32_board.jpg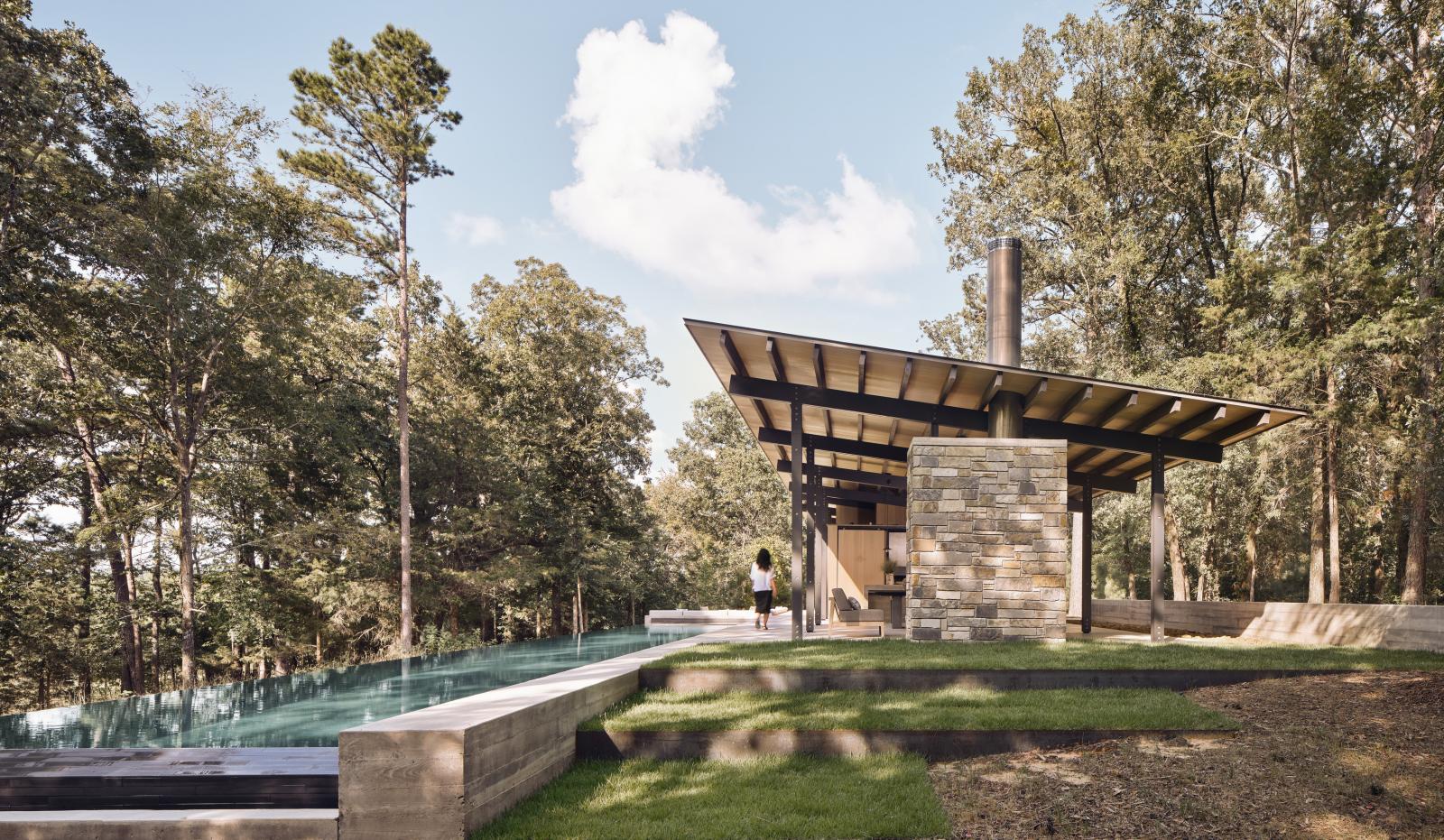 16024_P_N39_board.jpg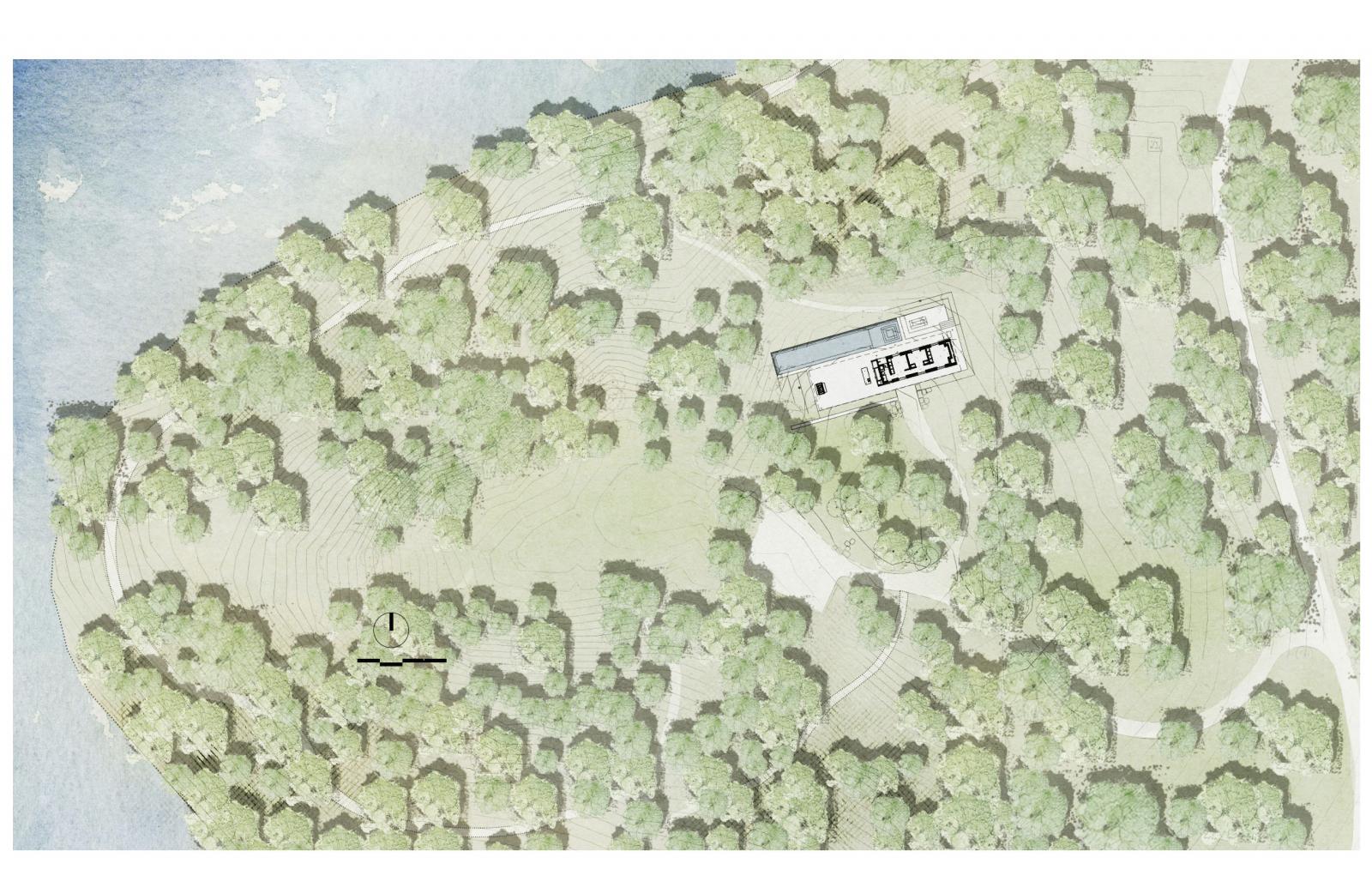 16024_P_N40_board.jpg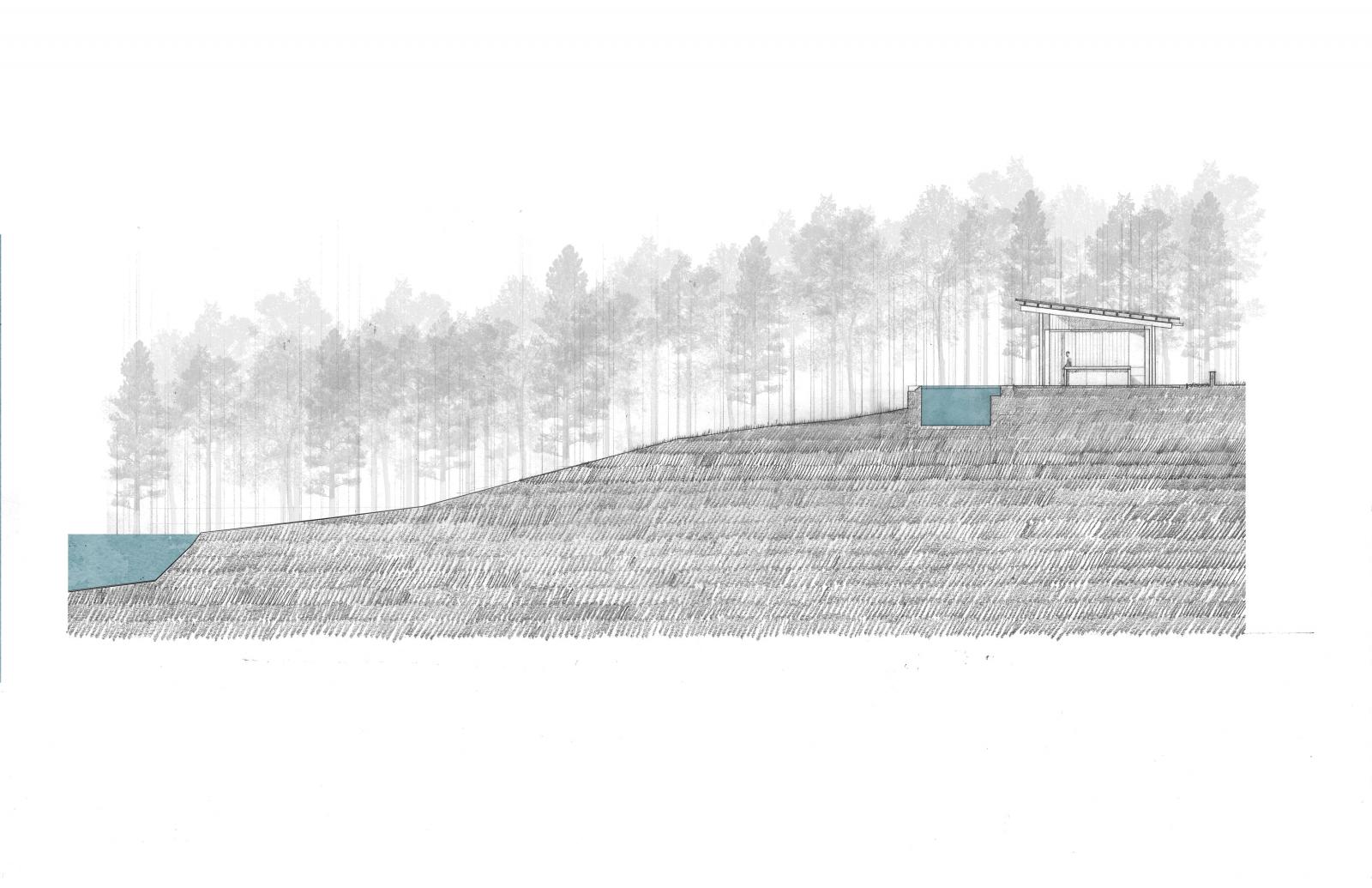 16024_P_N38_board.jpg
16024_P_N6_board.jpg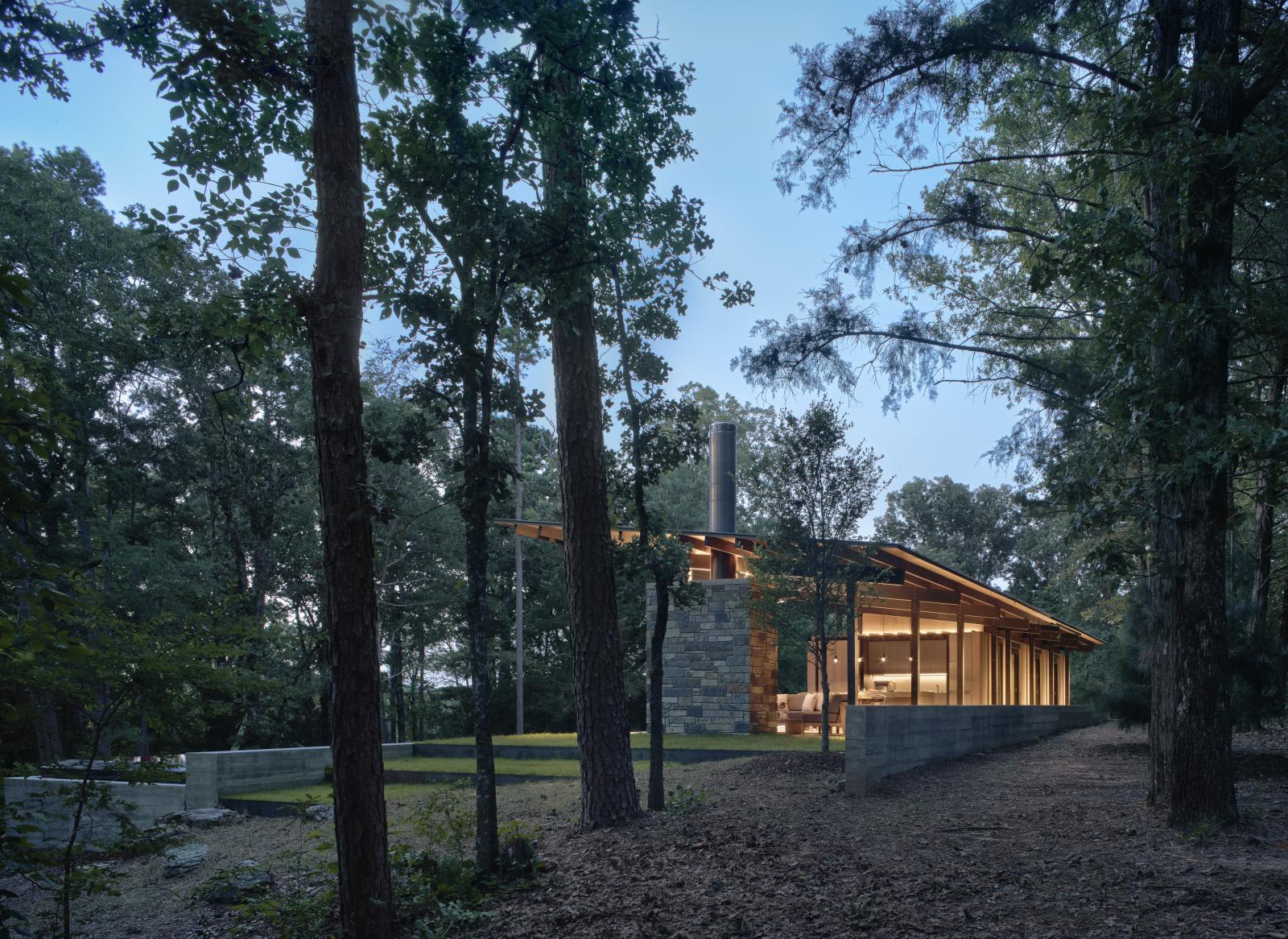 Awards
AIA San Antonio Honor Award
Publications
Project Size
Conditioned: 620 sq. ft.
Unconditioned: 660 sq. ft.
Interior Designer: Wendy Konradi Interior Design
Landscape Architect: Hocker Design Group
General Contractor: Don Romer Construction
MEP Engineer: Positive Energy
Structural Engineer: Scott Williamson, P.E.
Landscape Installer: Landvisions 
Photographer: Casey Dunn