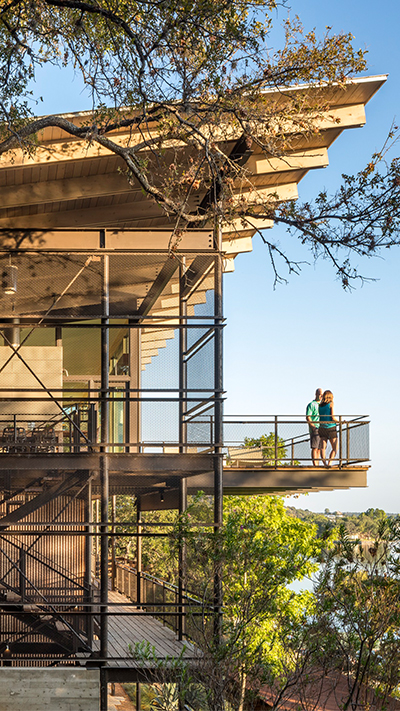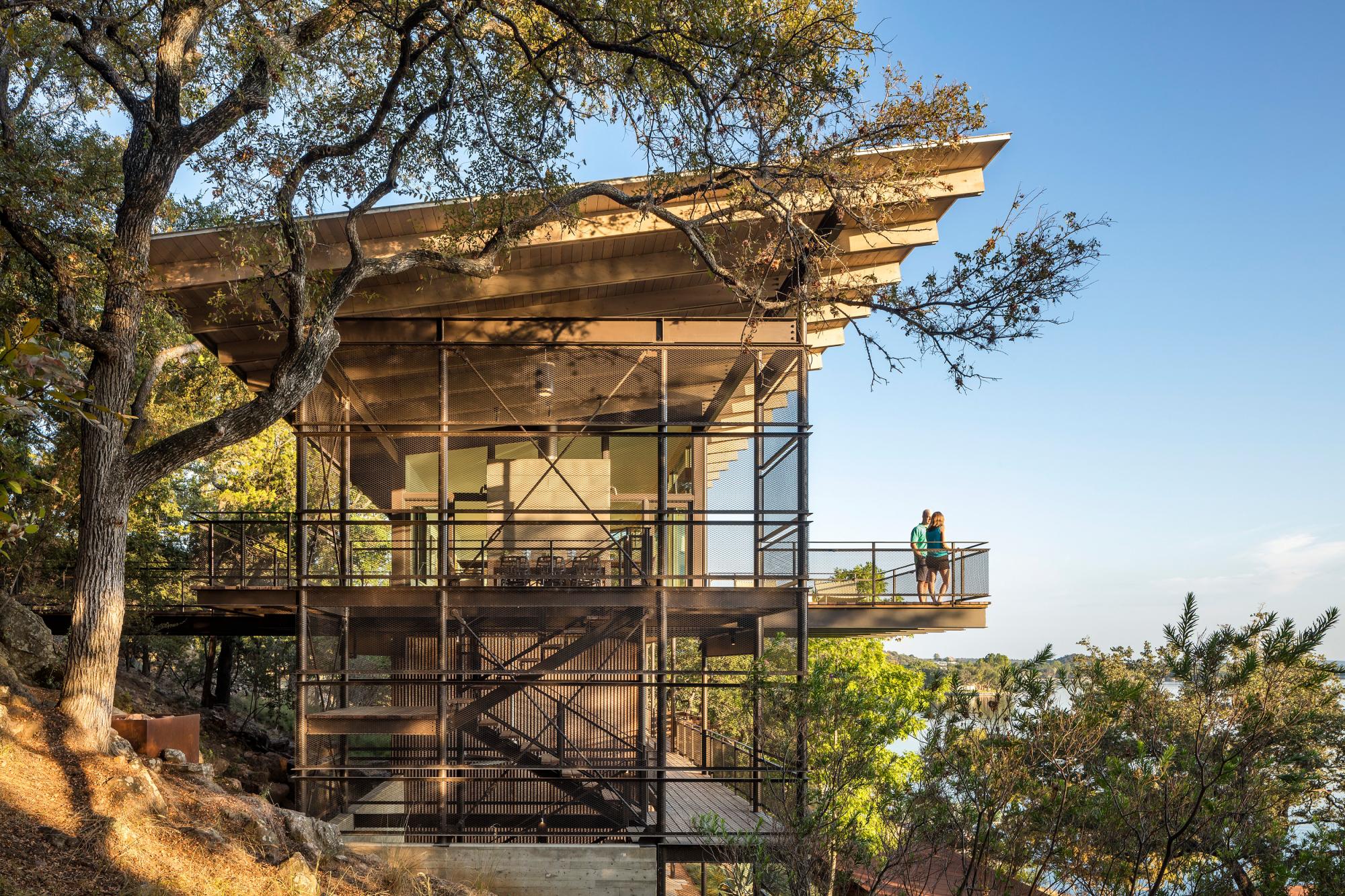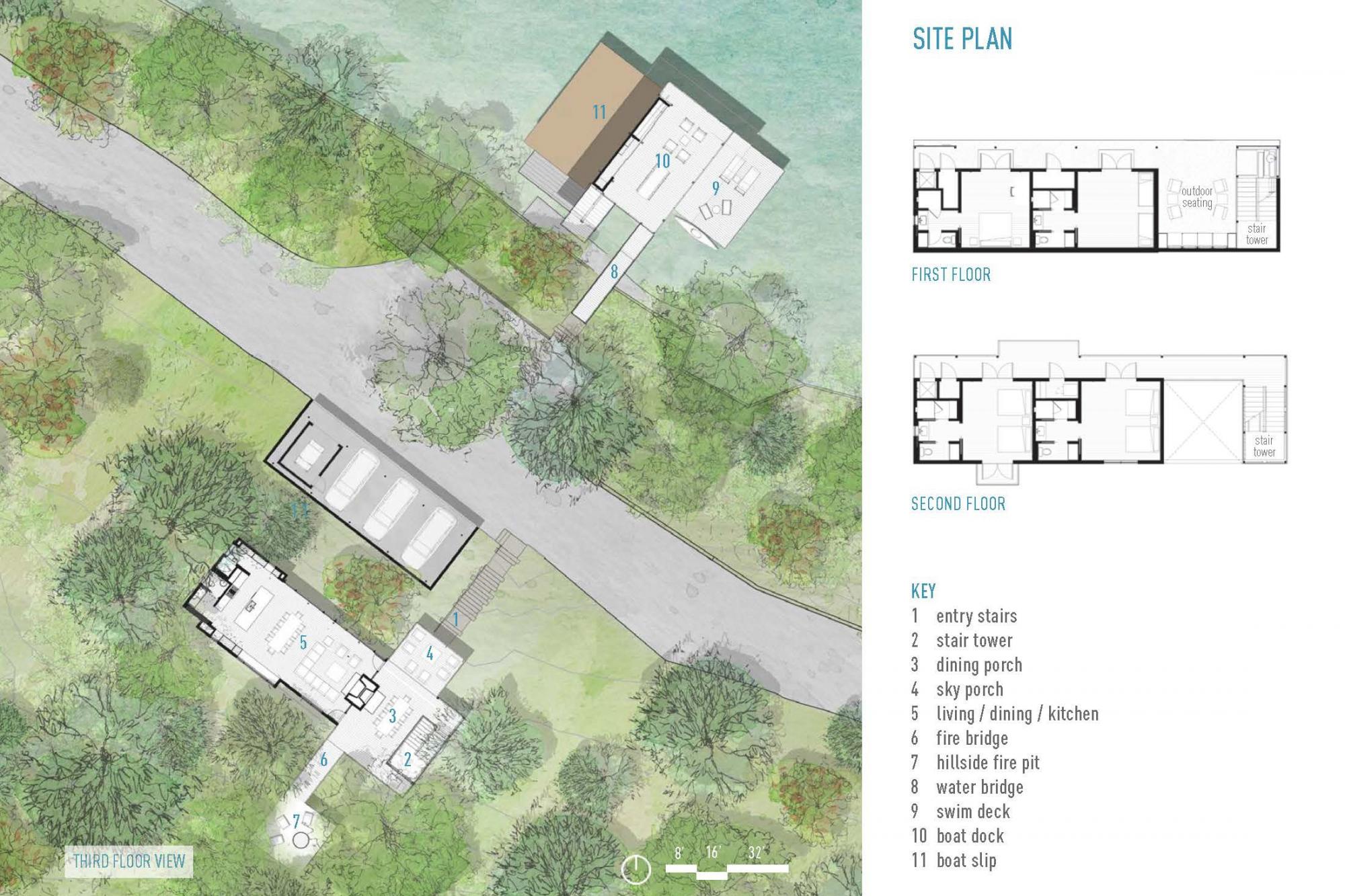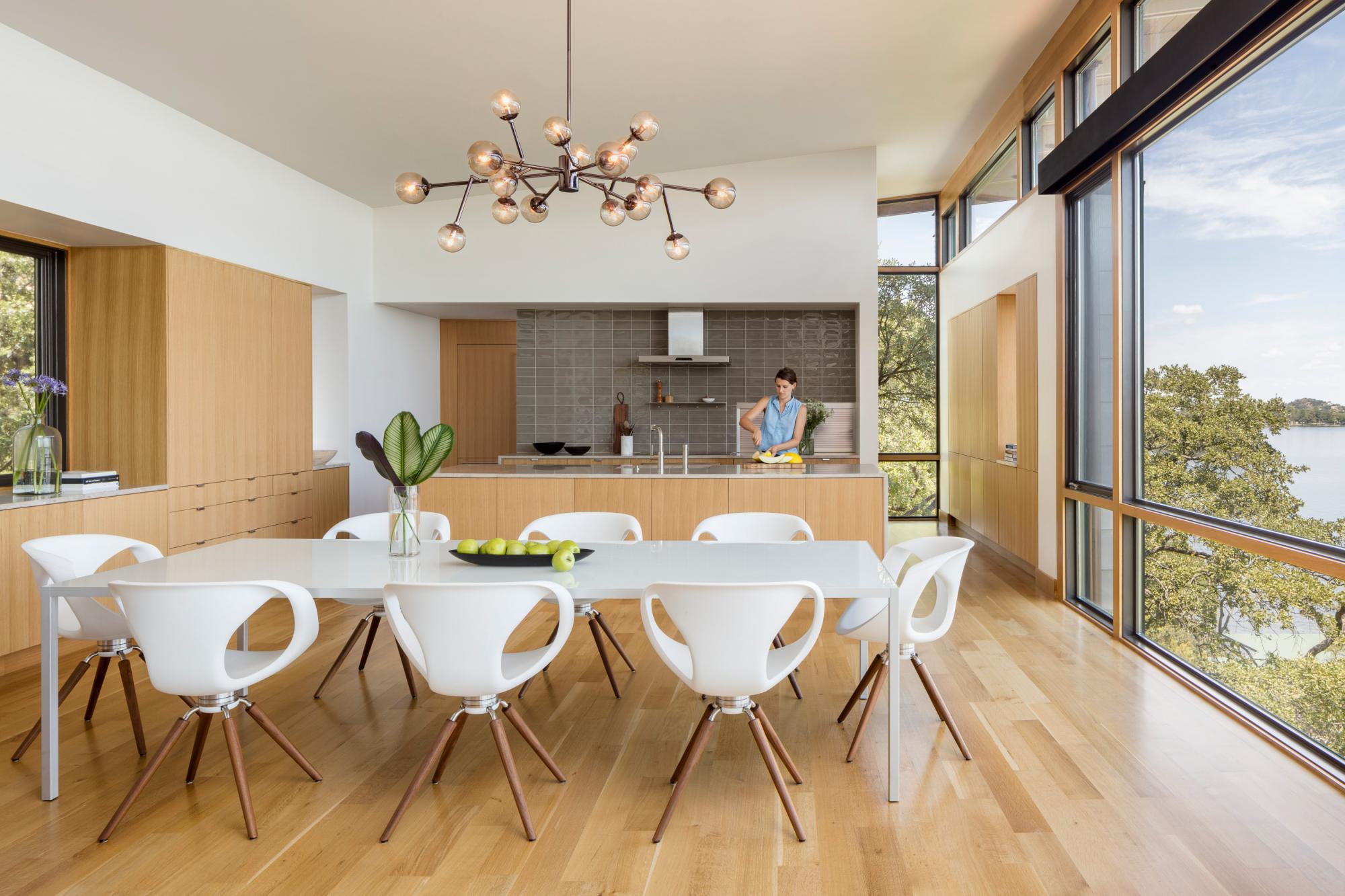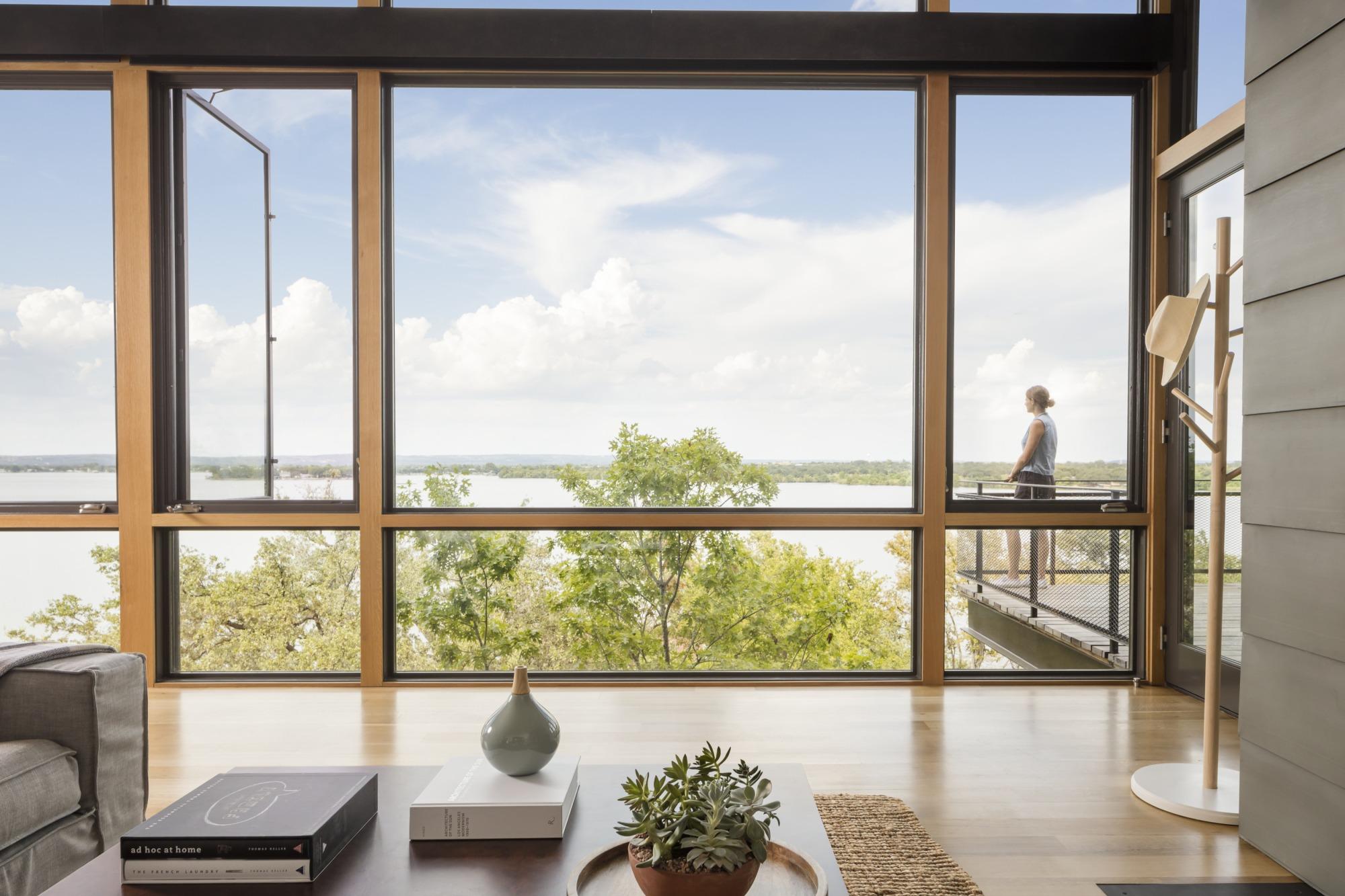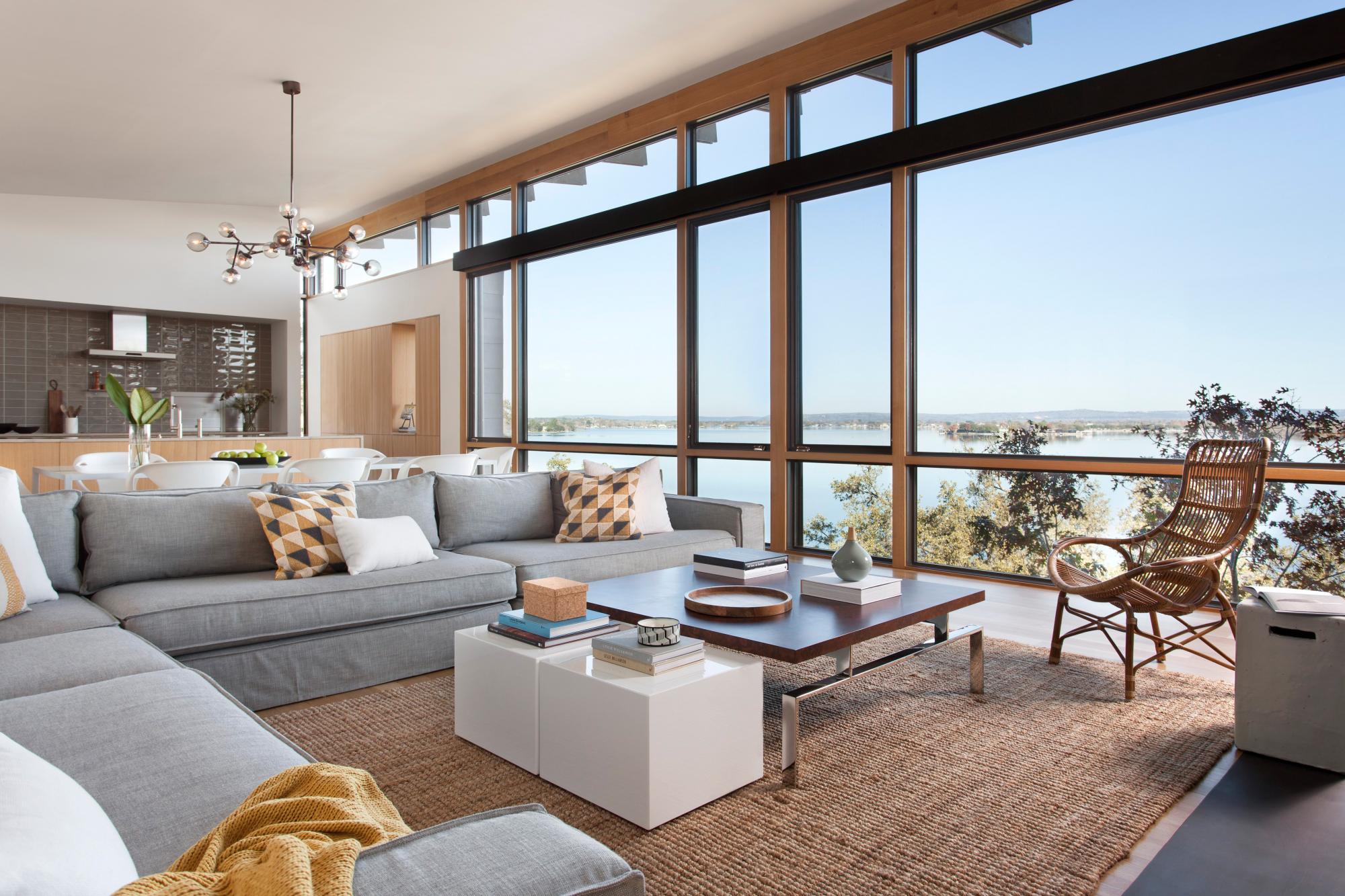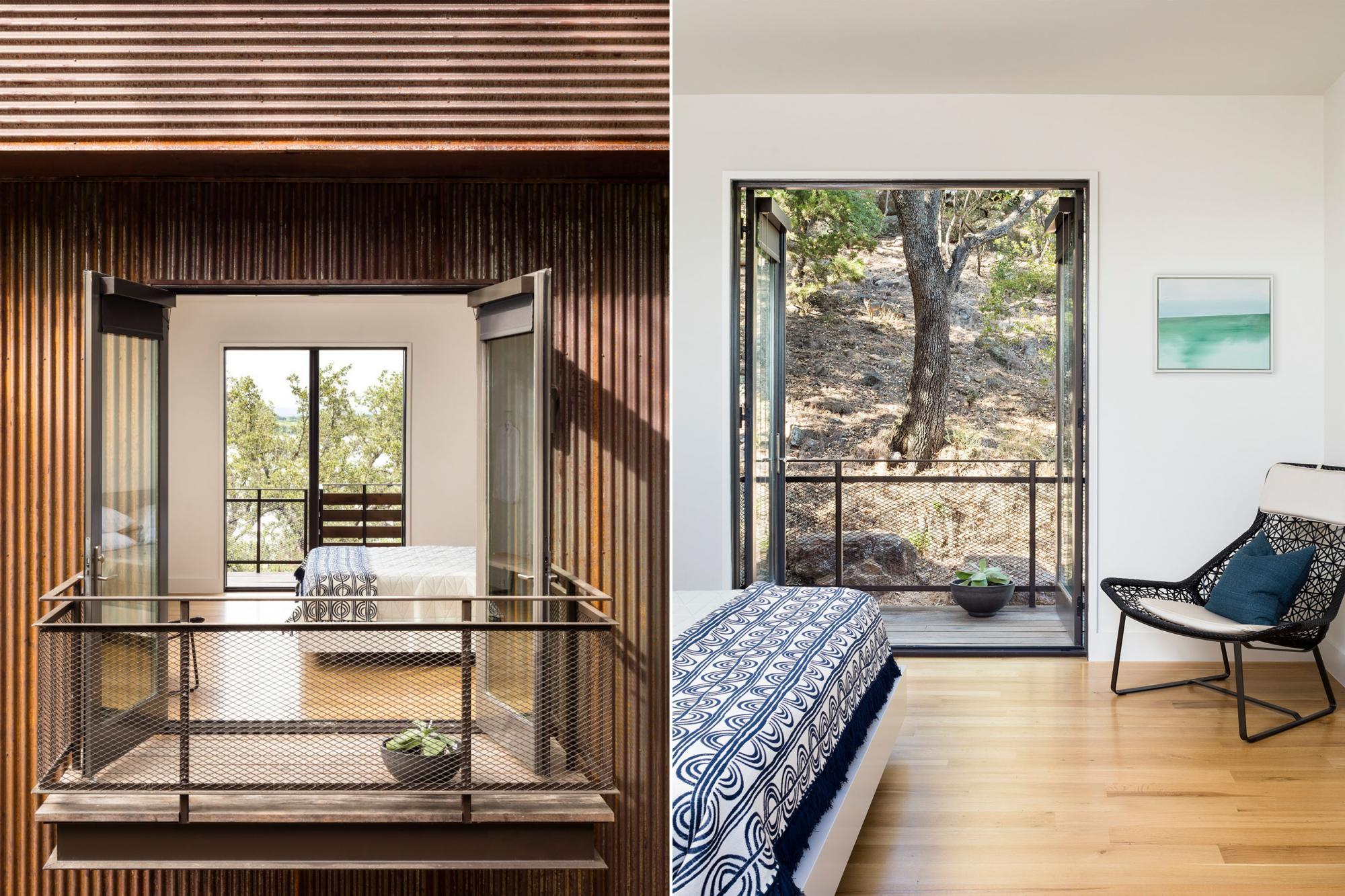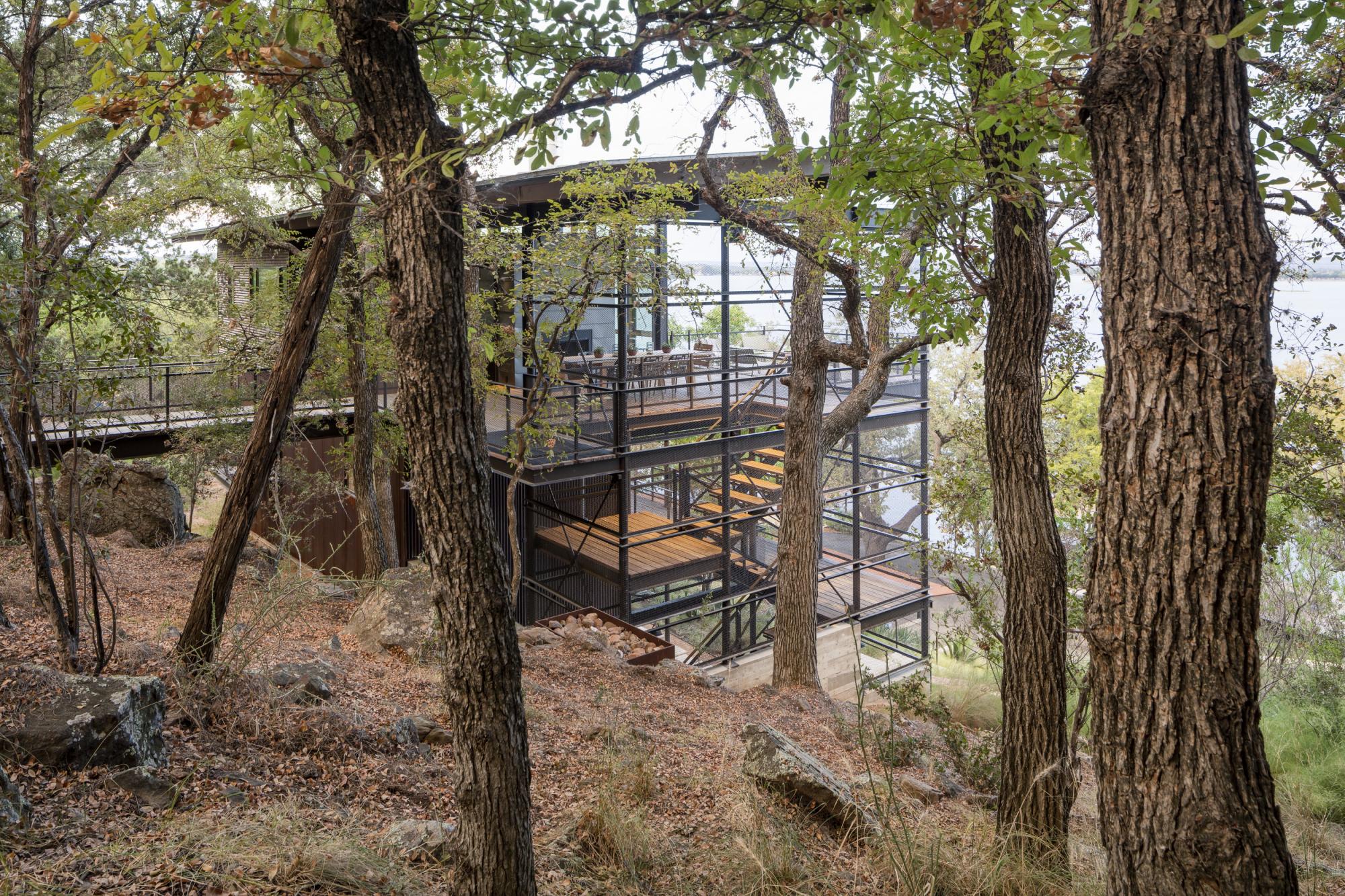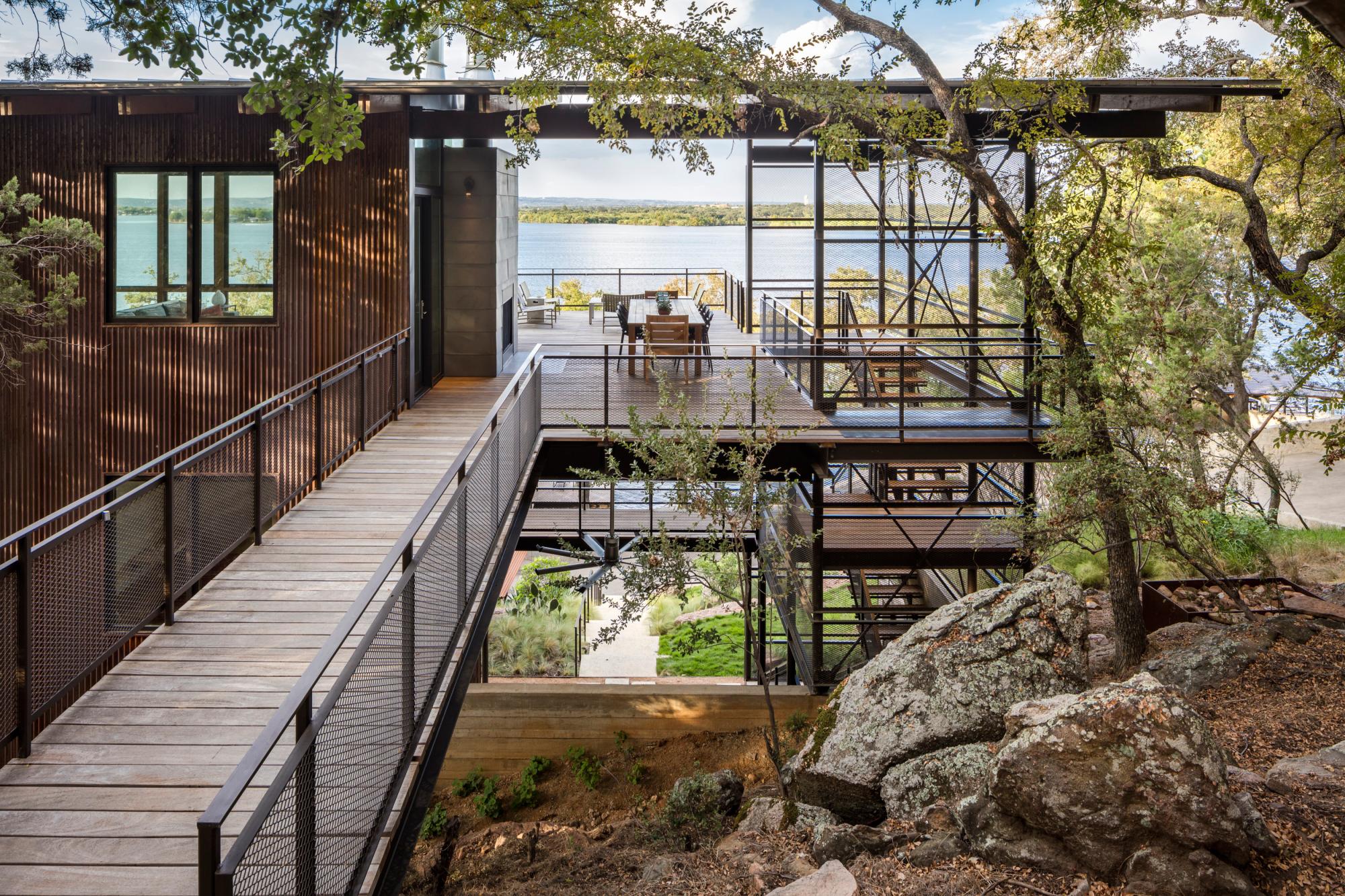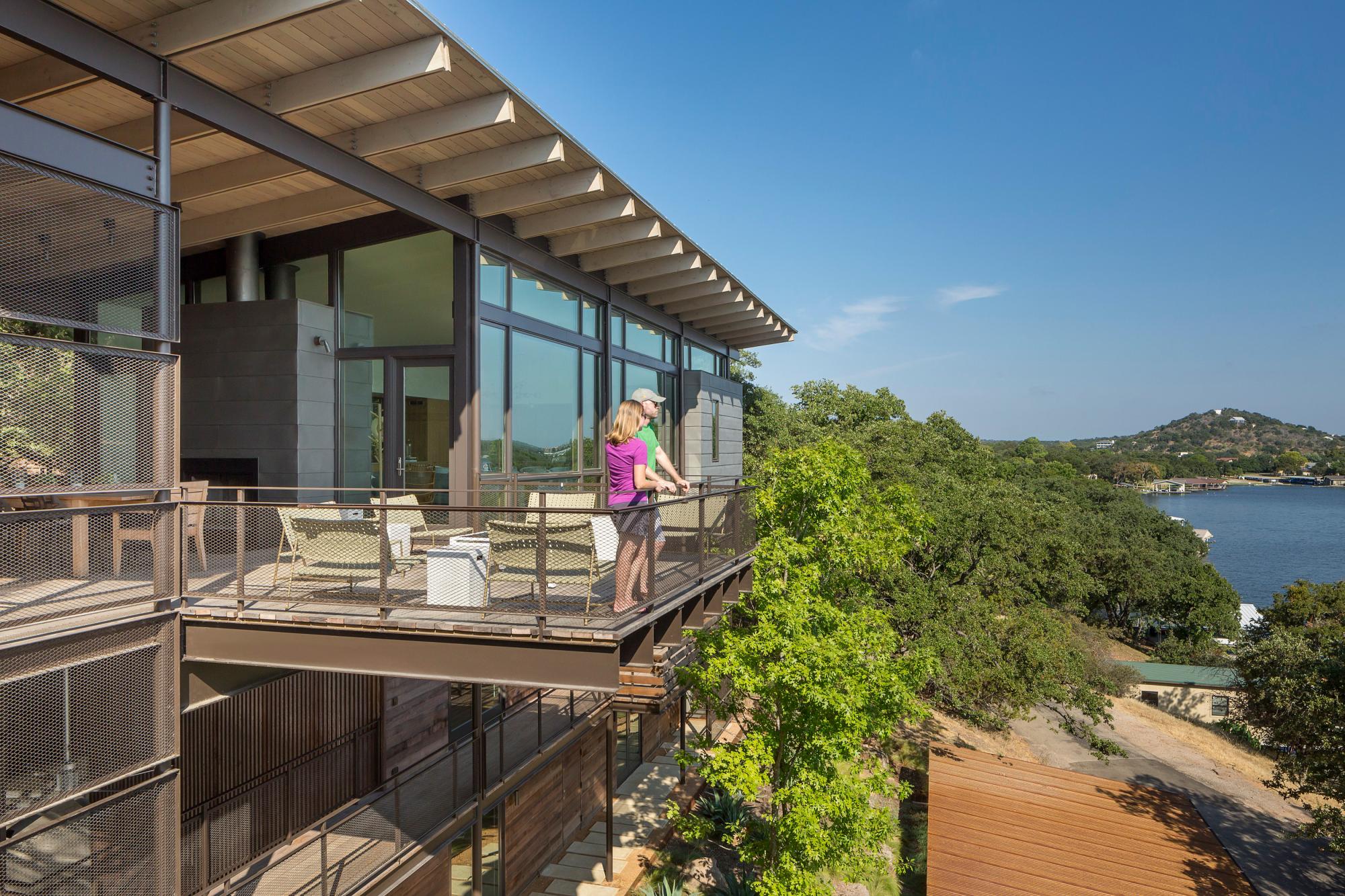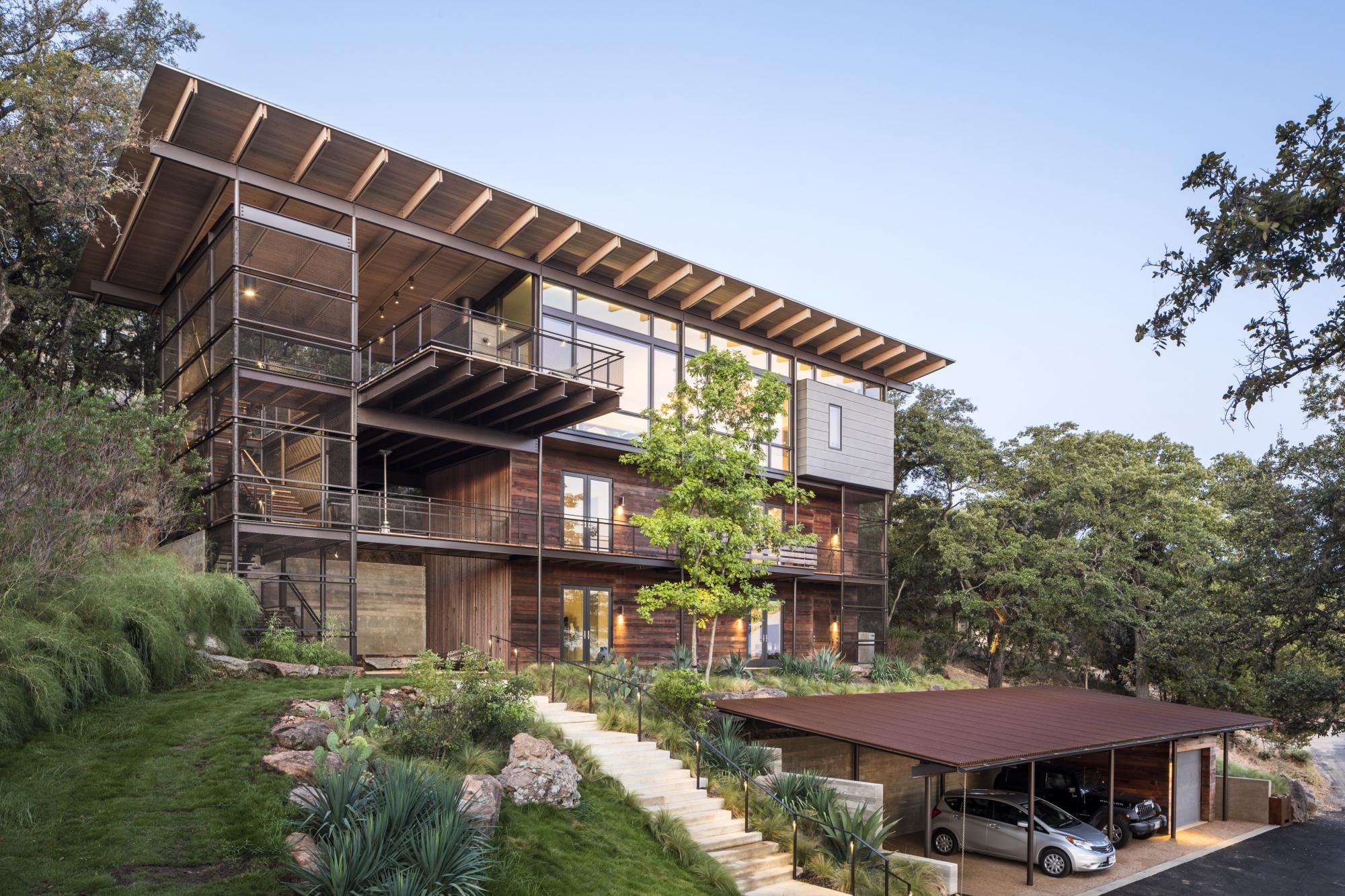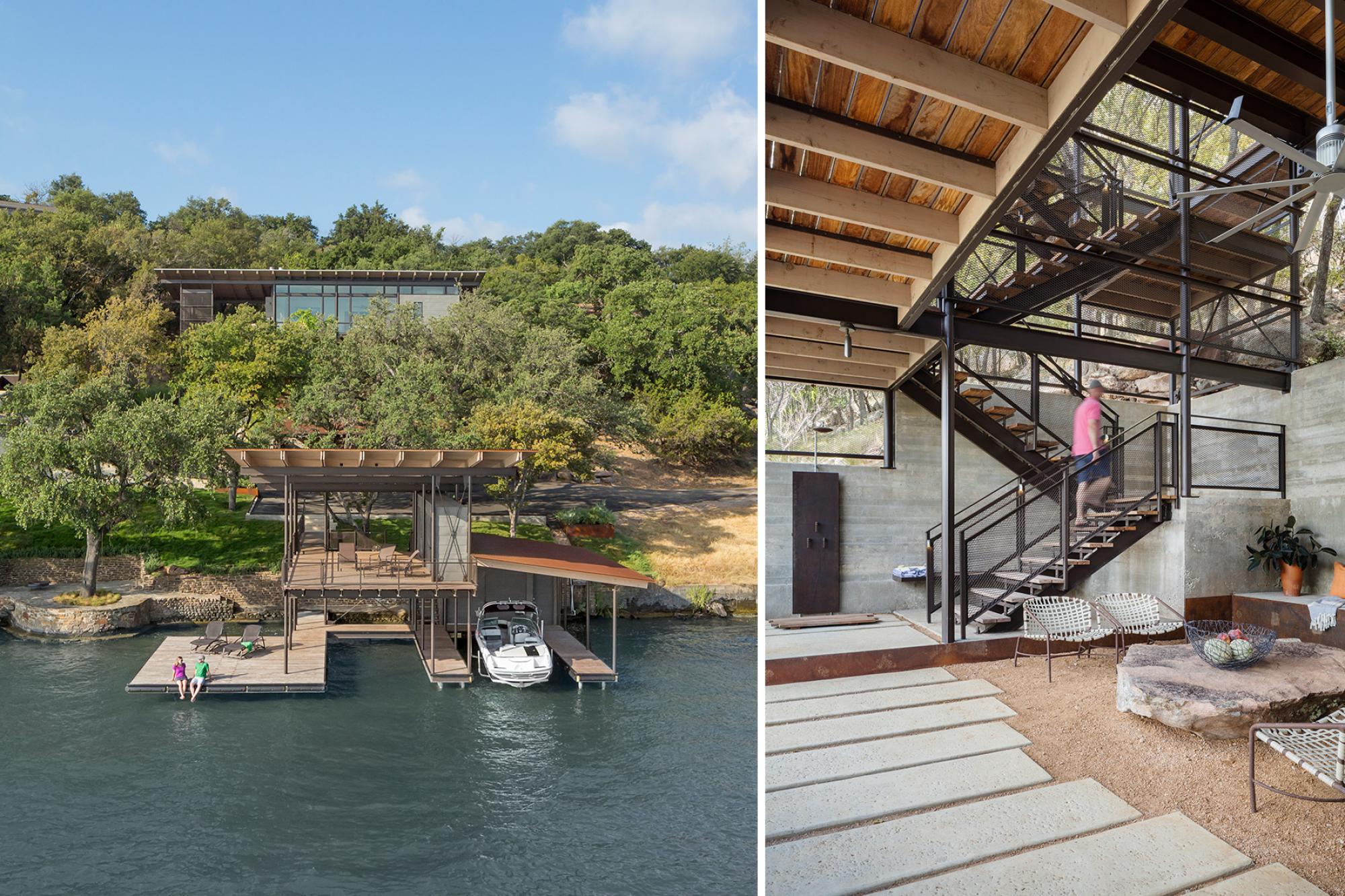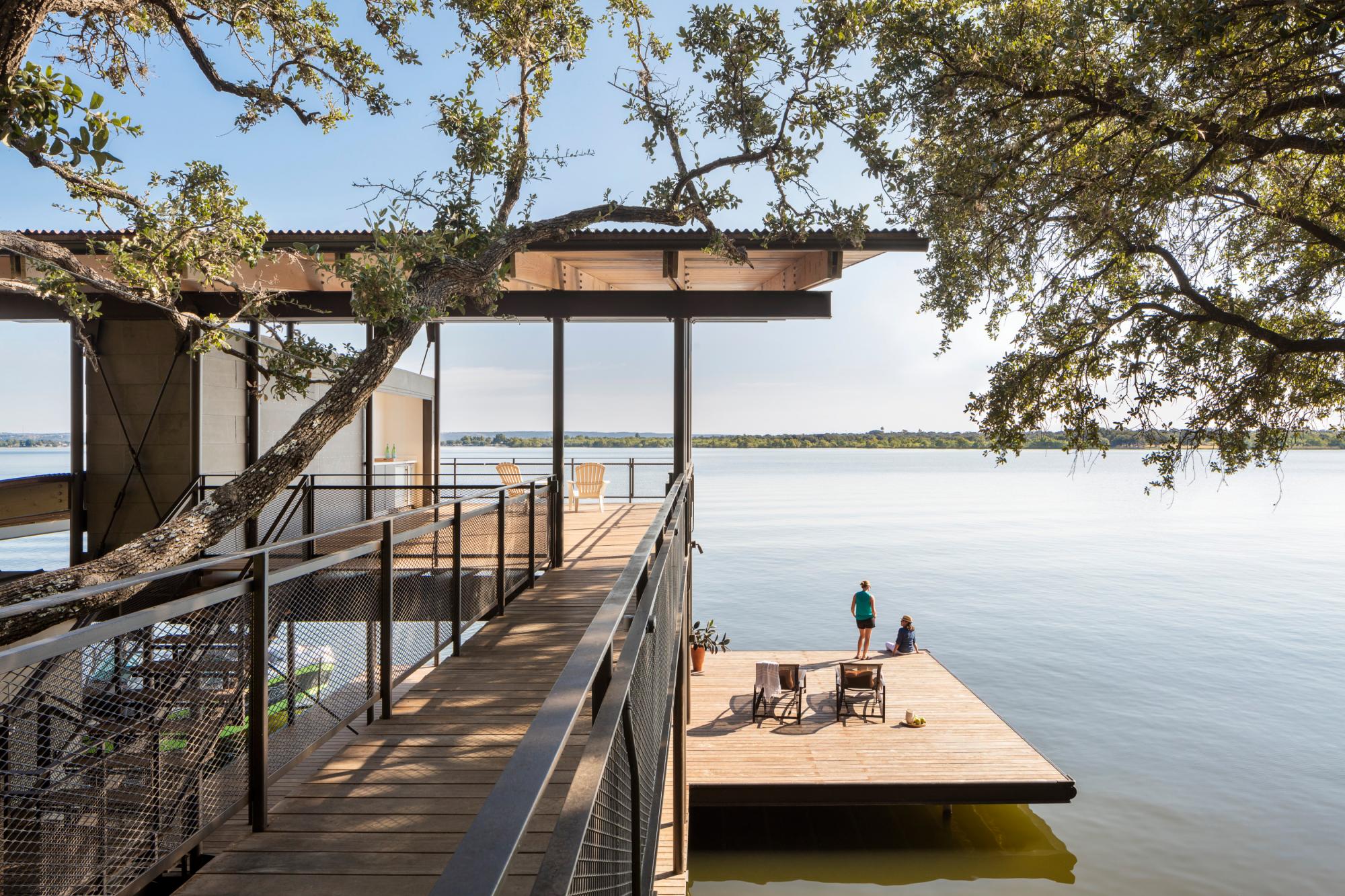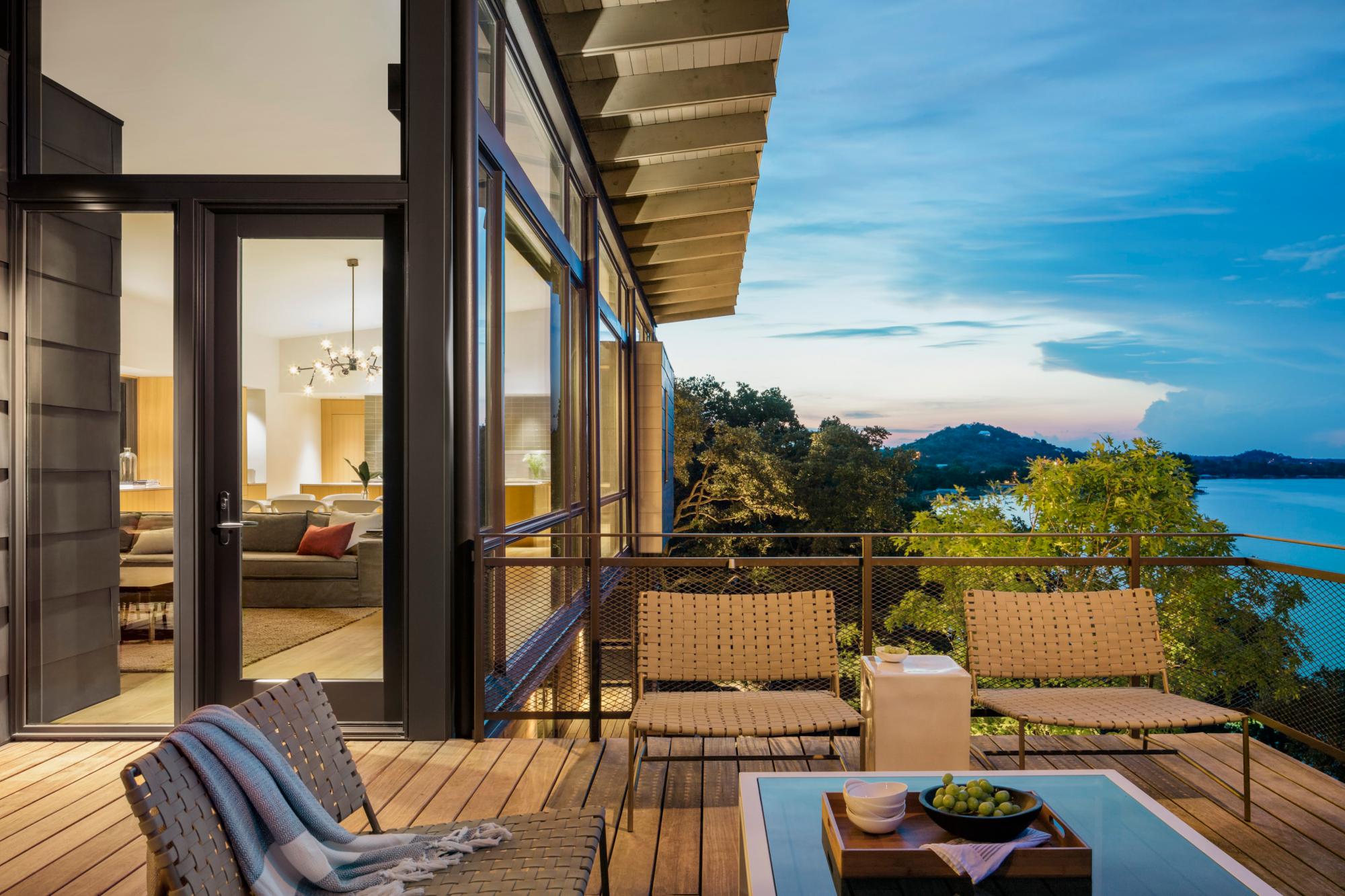 Blue Lake Retreat
Responding initially to the site's steeply rising topography, a vertically structured house reveals itself as the obvious design for this lake house. The long, narrow three-story residence dramatically culminates at the top floor, set just above the tree line and providing a nearly 180-degree view of the lake beyond. The third floor north-facing glazed wall offers unobstructed views of the lake, while smaller punched openings in the south-facing wall give deliberate glimpses of the rugged beauty of the hillside behind. Further emphasizing the unique site's juxtaposed landforms —water and rugged hillside—the third floor's cantilevered deck reaches toward the water, while a bridge on the opposite side of the home anchors into the hillside behind, connecting the house to its surrounding landscape. Four separate bedroom retreats are tucked below on the lower two floors. All circulation runs exterior, allowing guests to engage with the outdoors.
Materials were selected primarily for their durability and deliberately placed in response to sun and wind exposure at each elevation and orientation on the site. Four separate bedroom retreats are tucked below on the lower floors. All circulation space was shifted outdoors, allowing further immersion in nature. The two-story boathouse and swim deck mimic the home's design, echoing its connection to the land by utilizing a similar bridge to unite the site's varied landforms.
 See what the Jurors for Austin AIA Design Awards have to say about Blue Lake Retreat.
BlueLake_02.jpg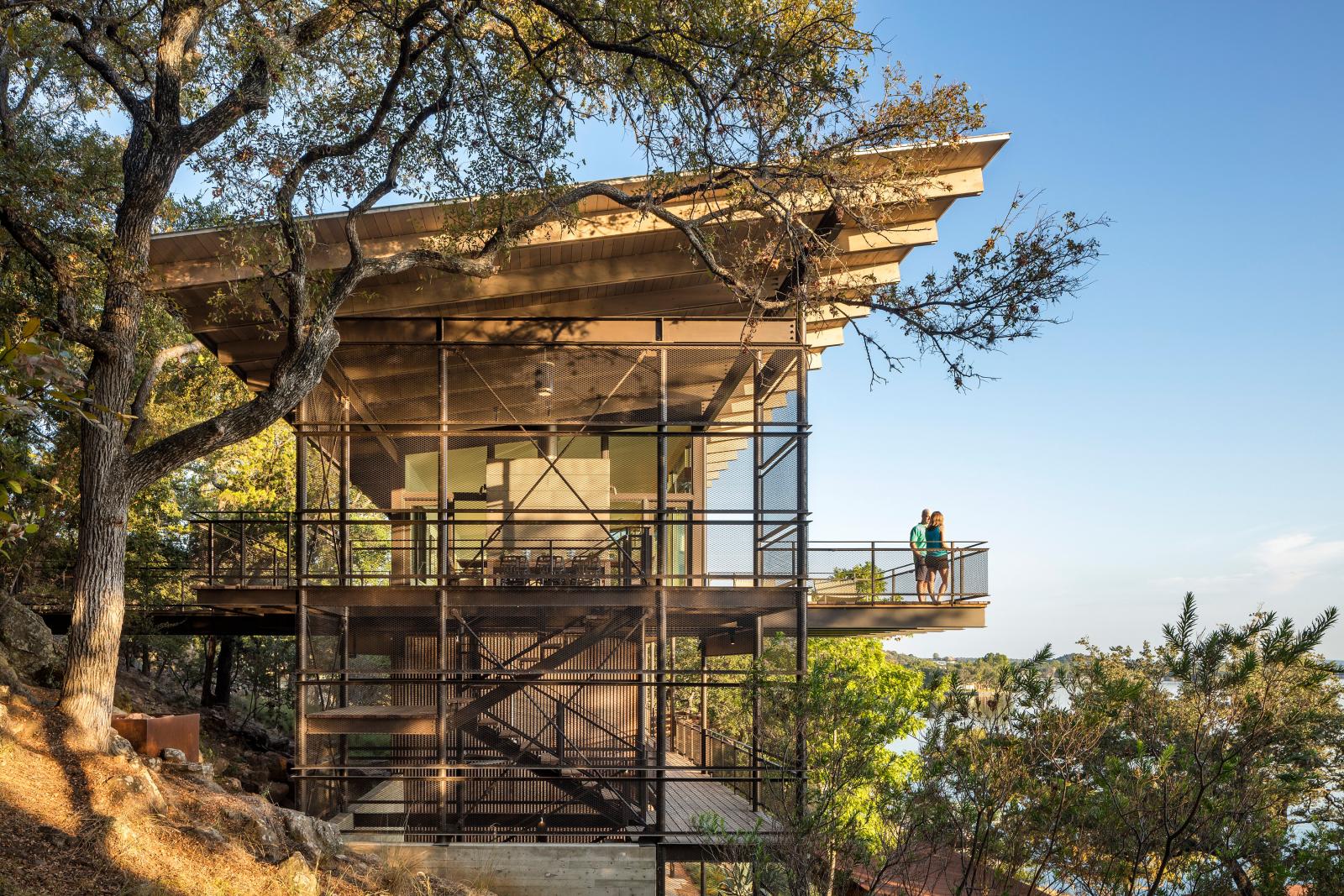 11024_P_board.jpg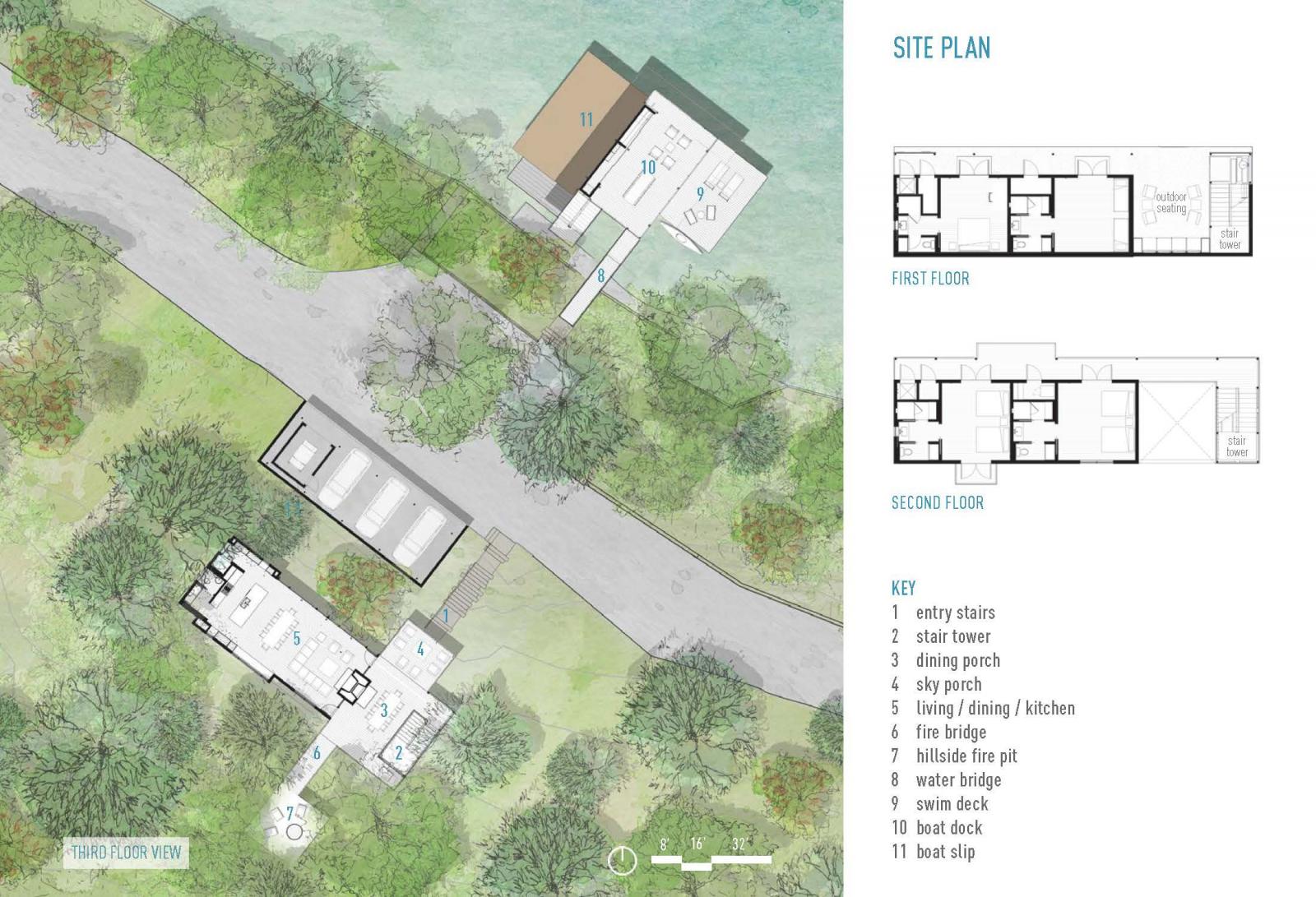 kitchen.jpg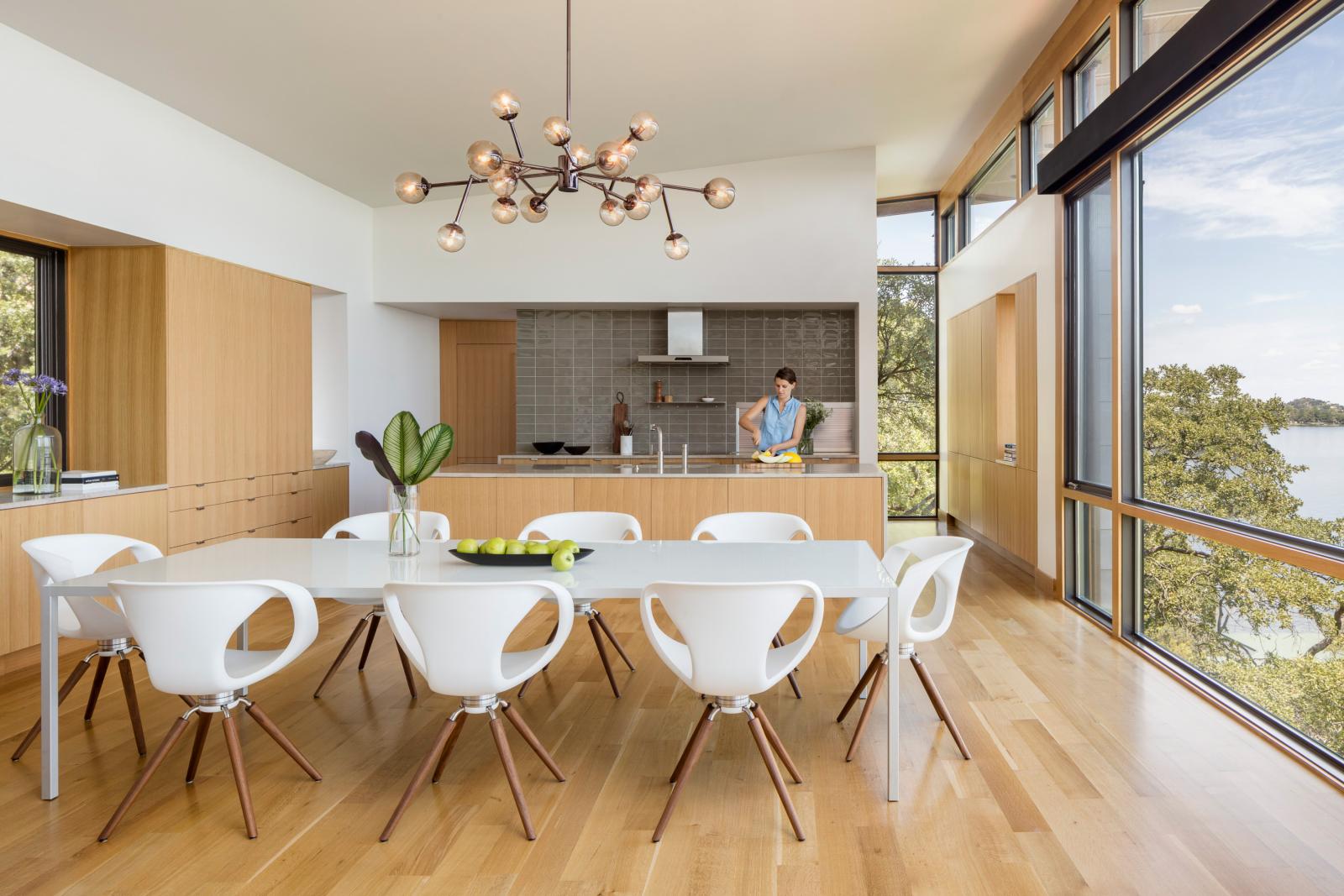 11024_N53_medium.jpg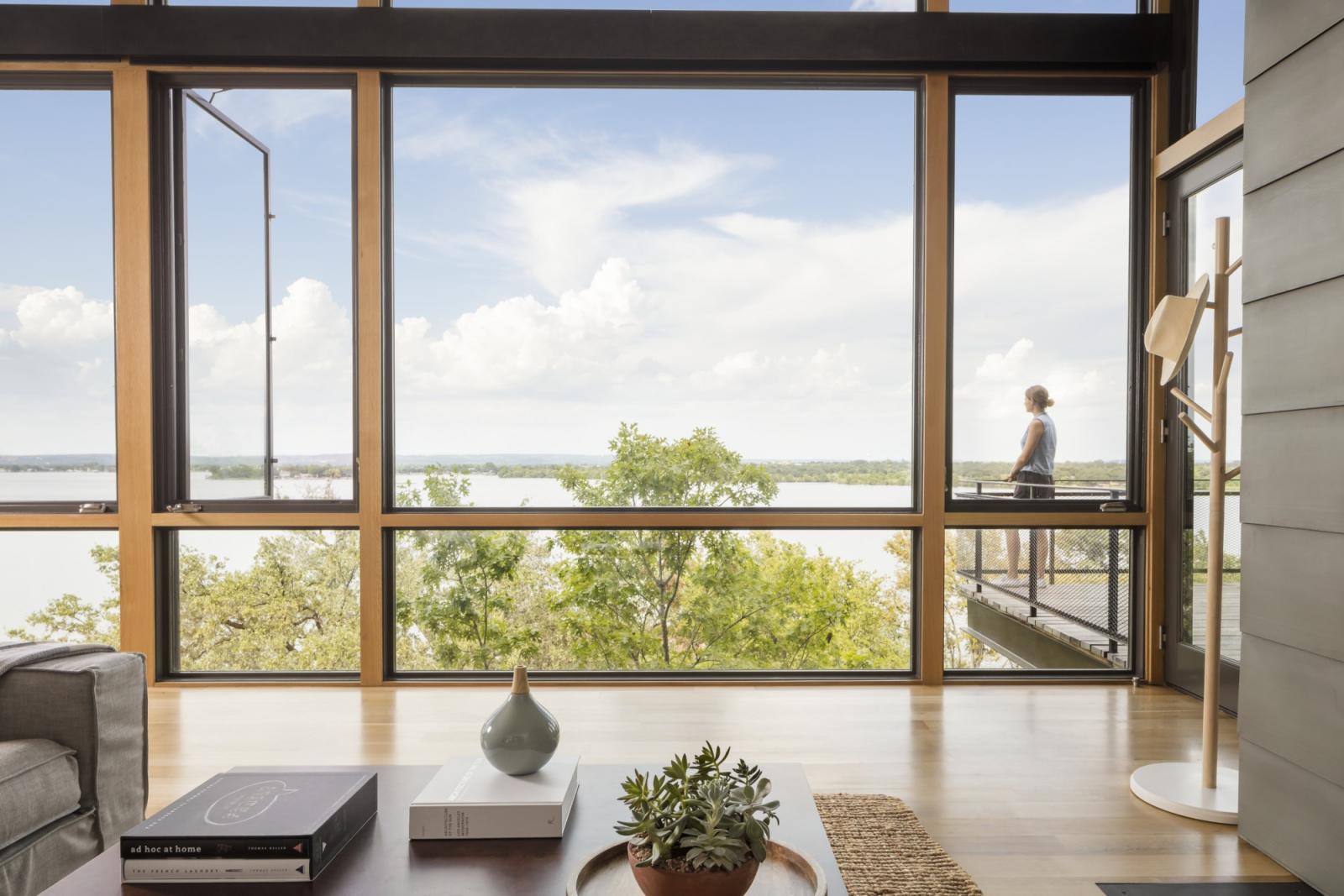 Livingroom1.jpg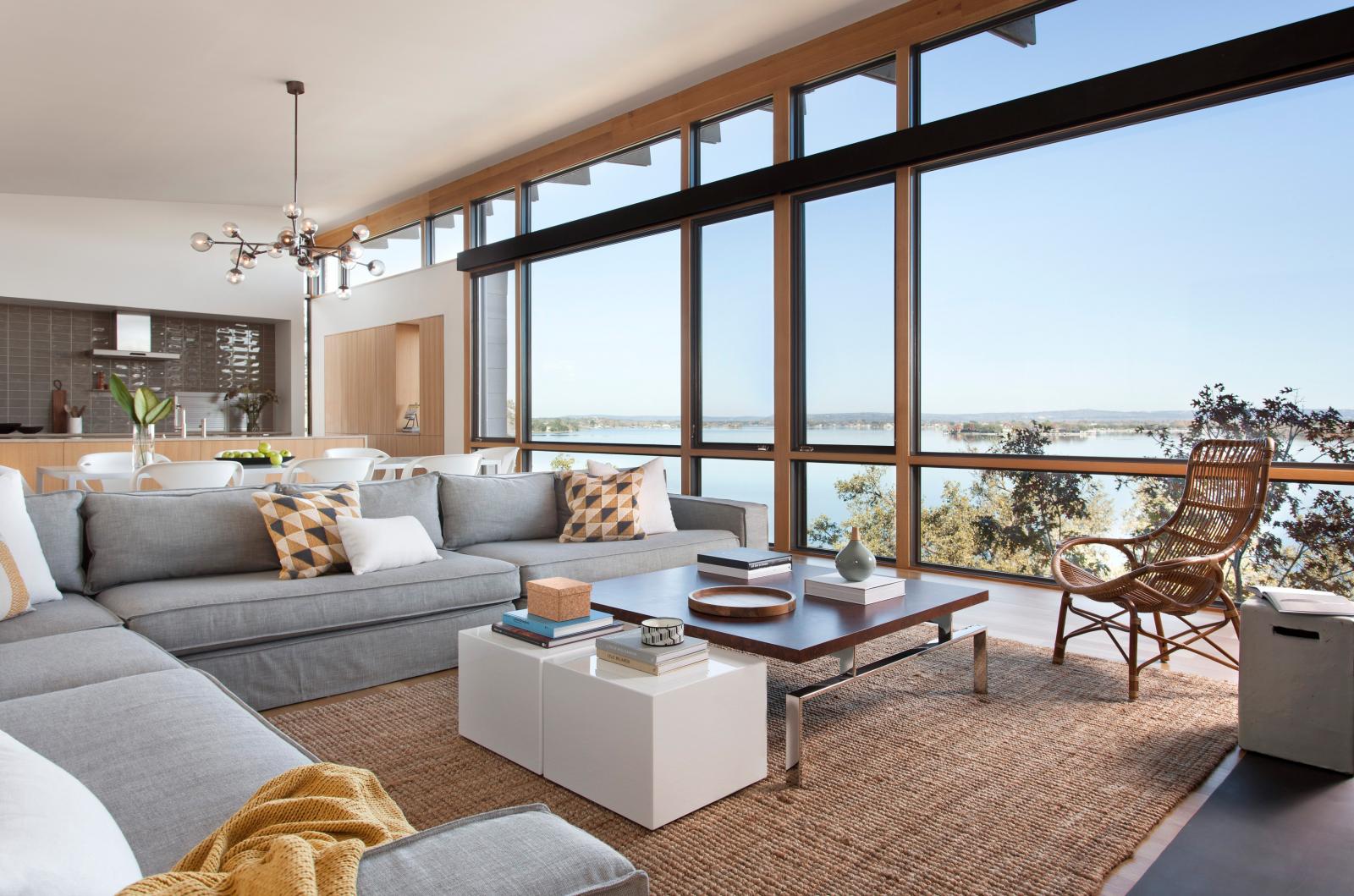 bedroom2.jpg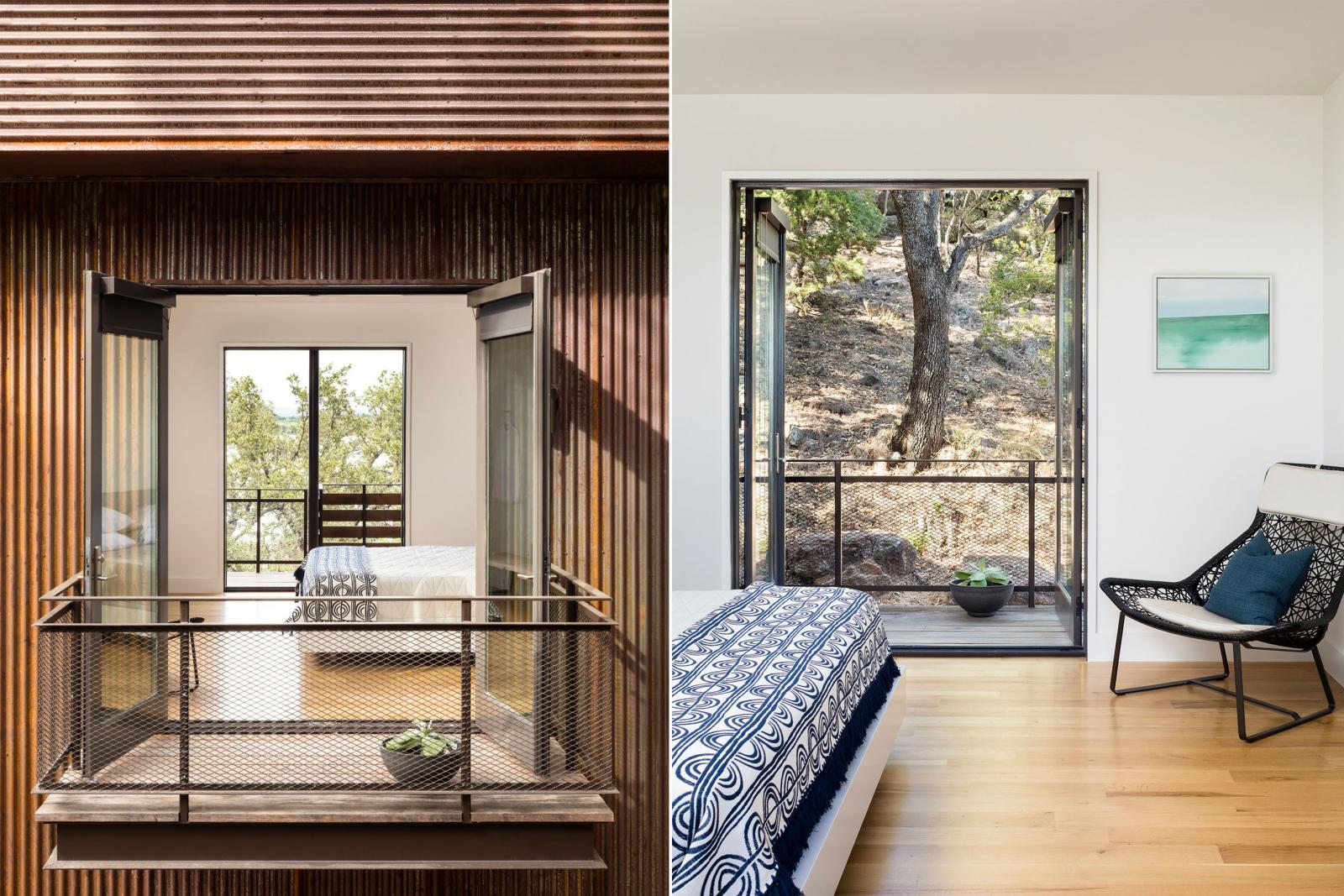 11024_N61_board.jpg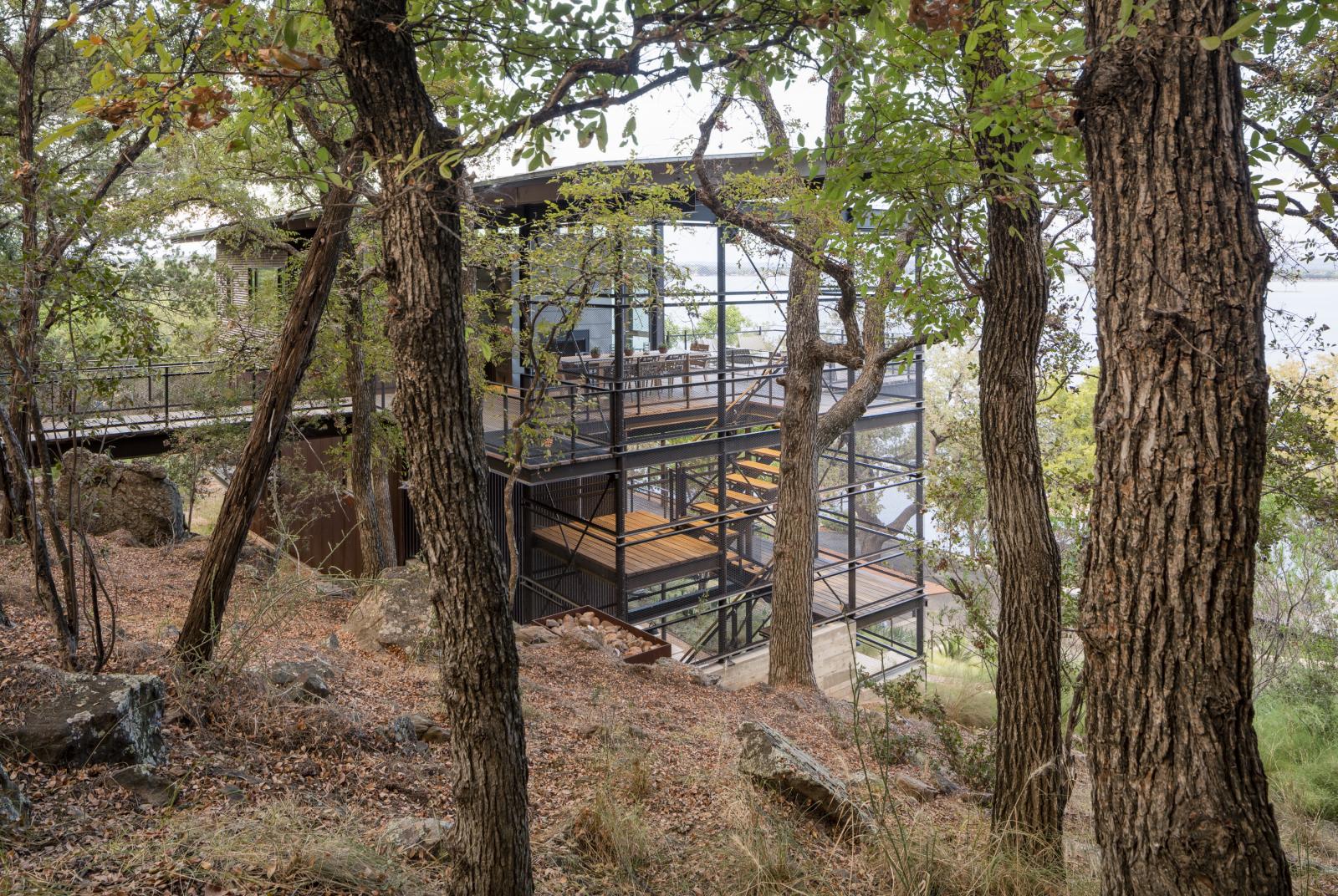 bridge.jpg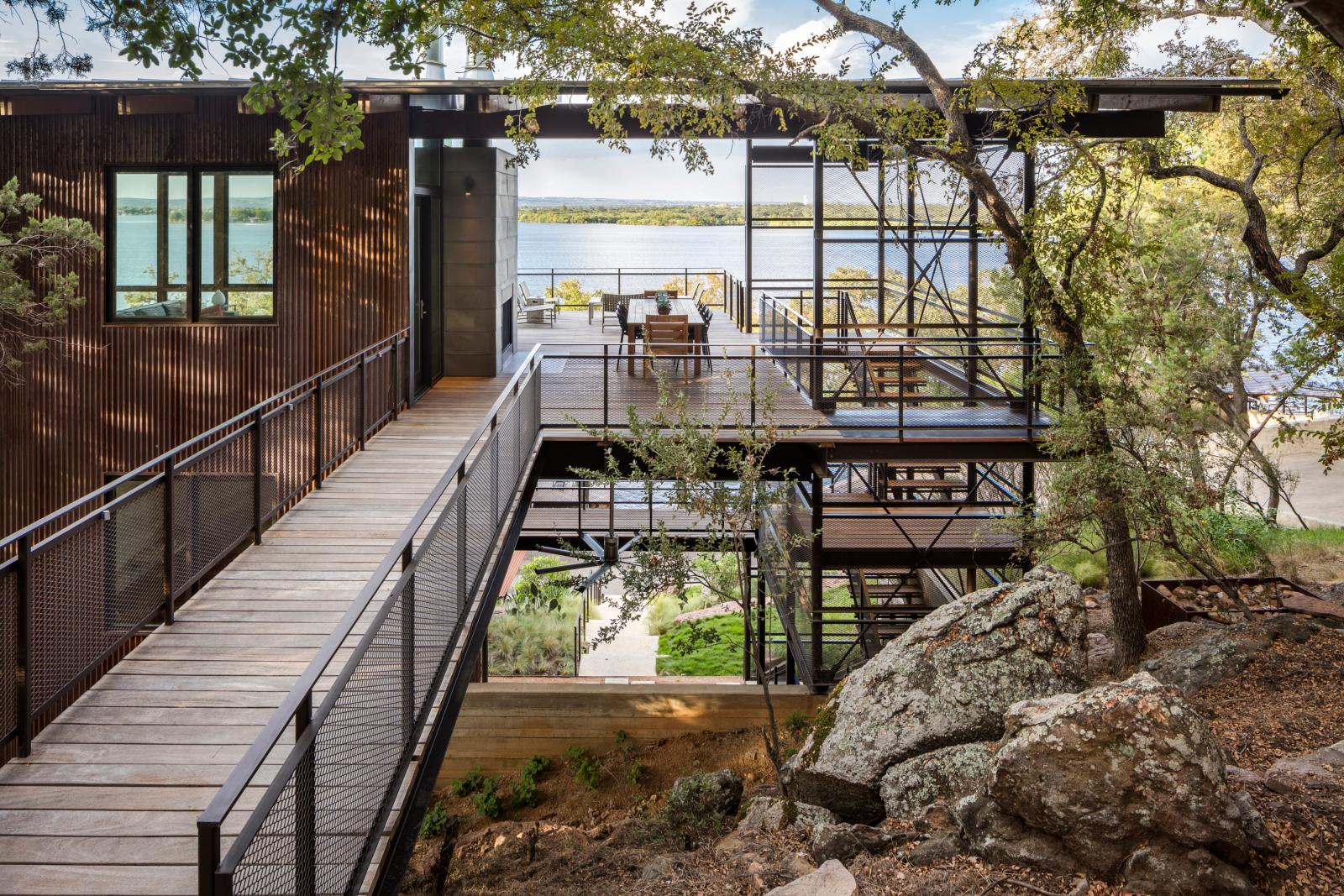 BlueLake_01.jpg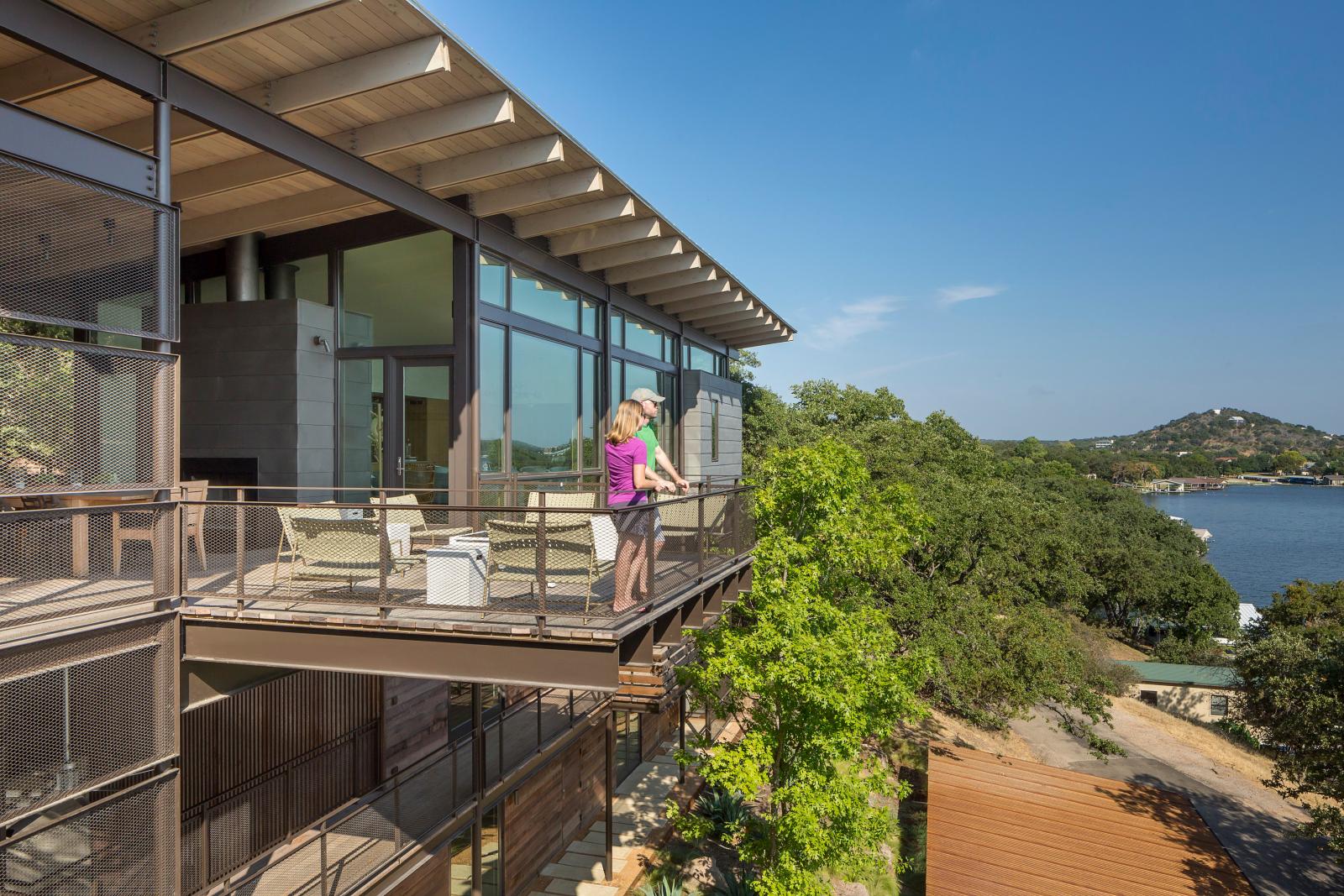 11024_N21_board.jpg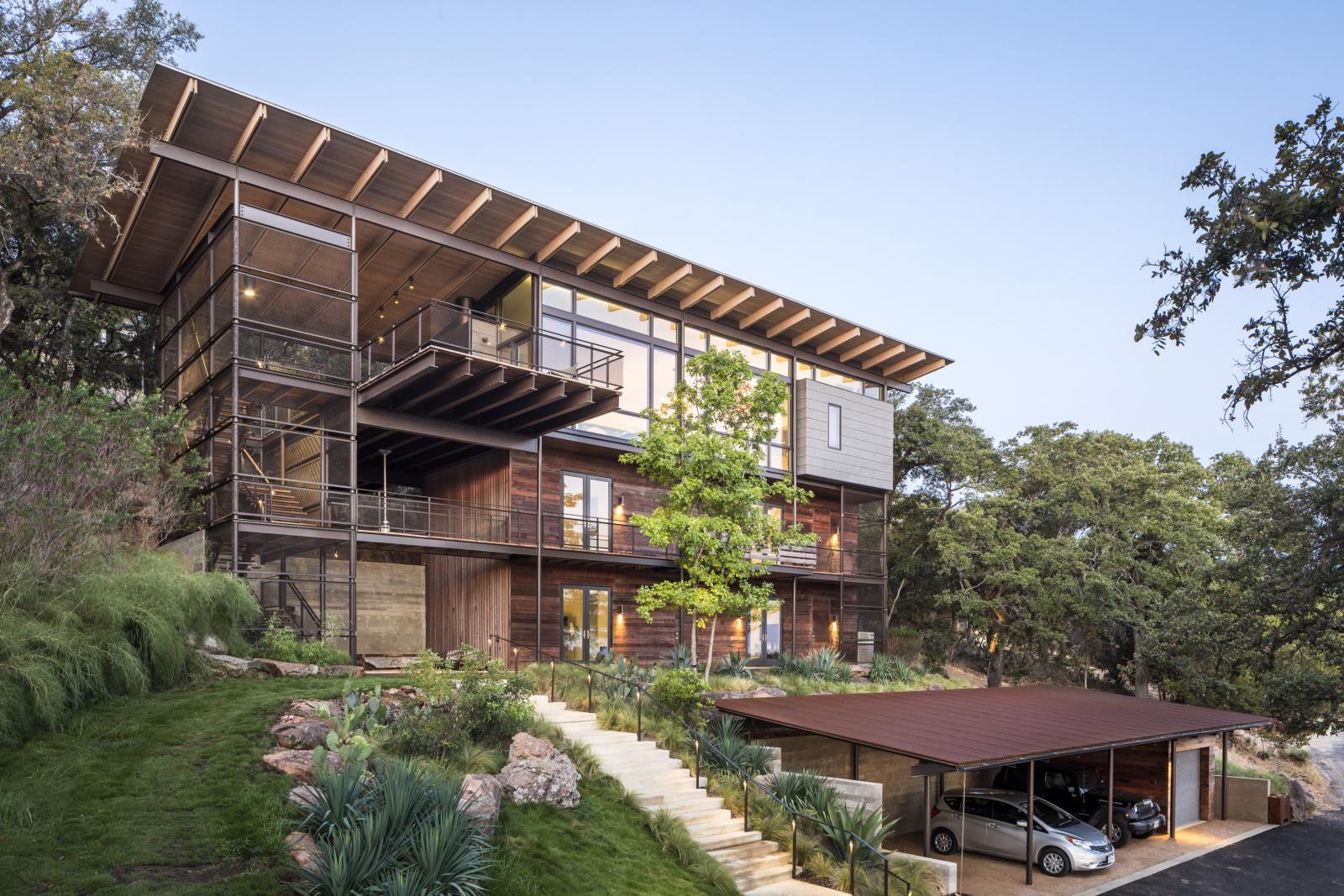 exterior-vertical.jpg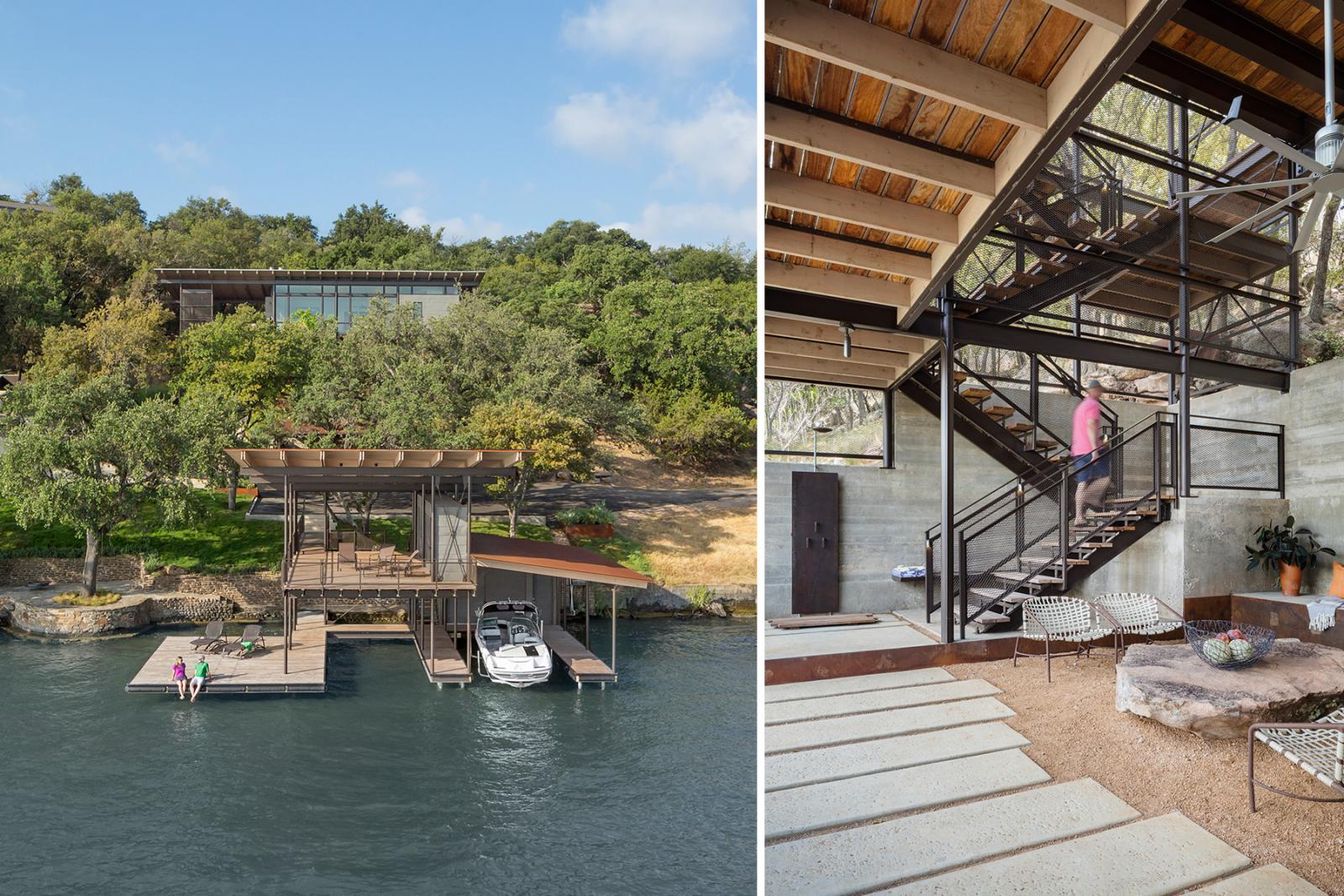 dock.jpg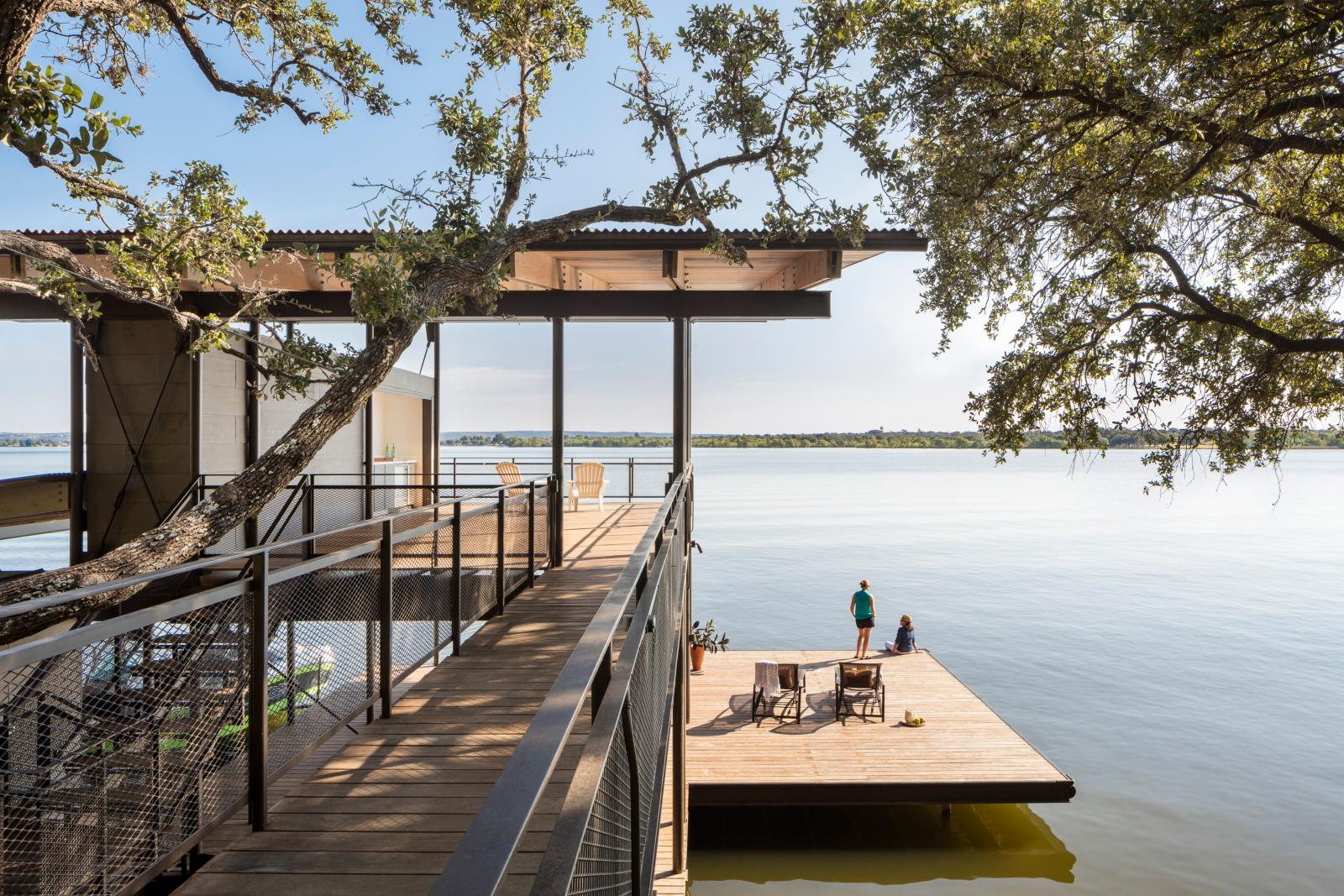 eveningHero.jpg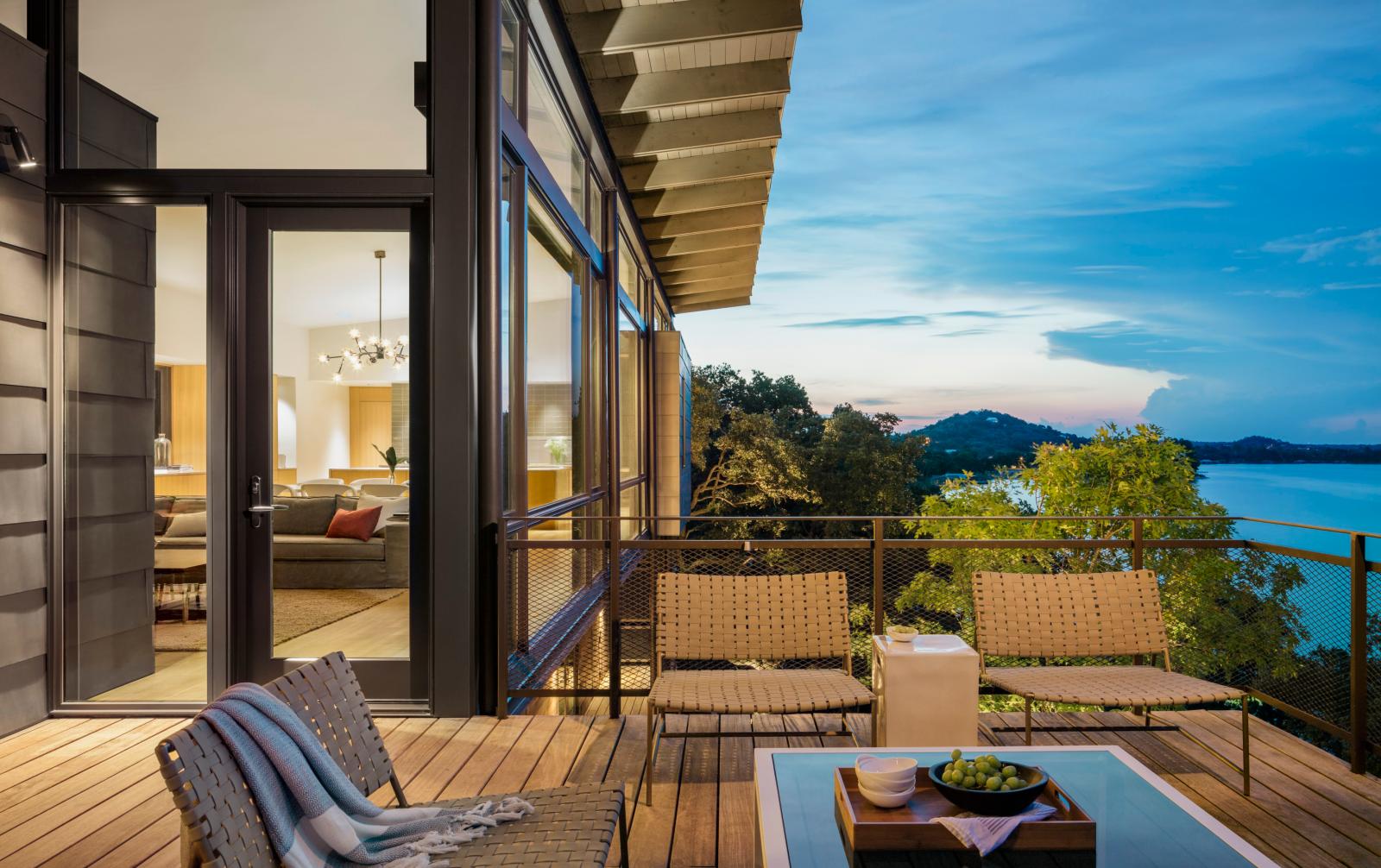 Awards
AIA San Antonio Design Award
Photography: Andrew Pogue & Ryann Ford
bluelake.jpg