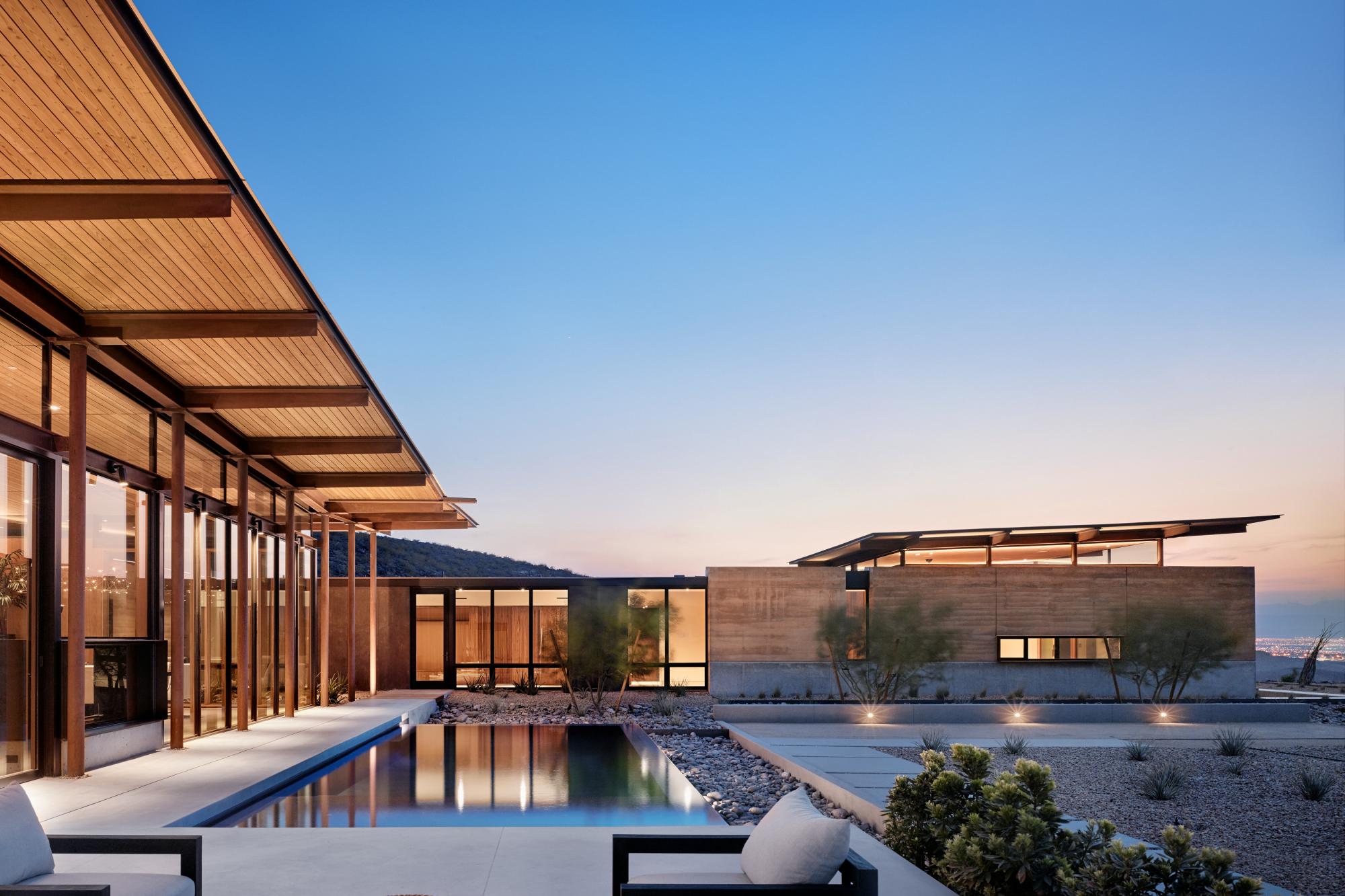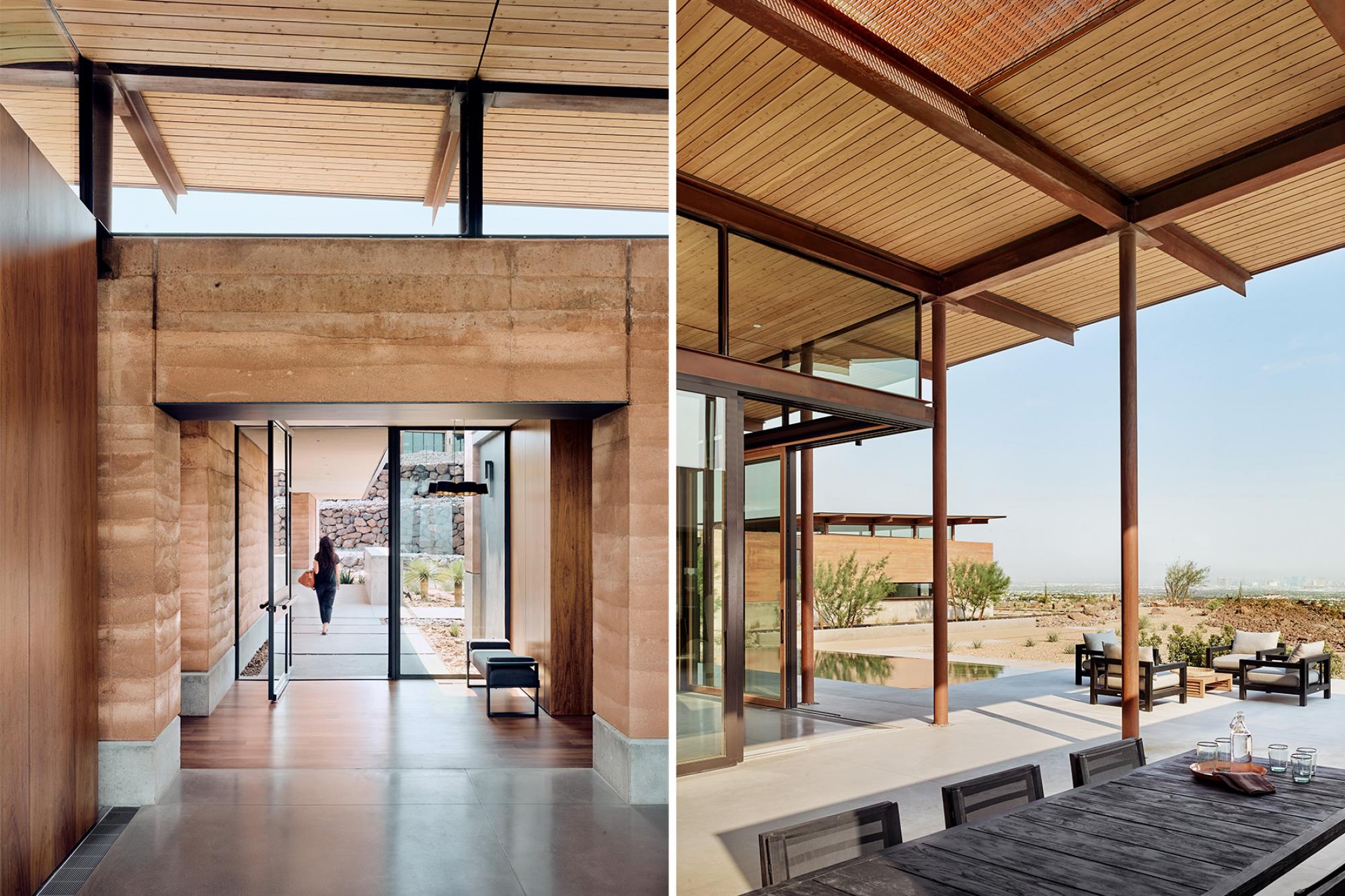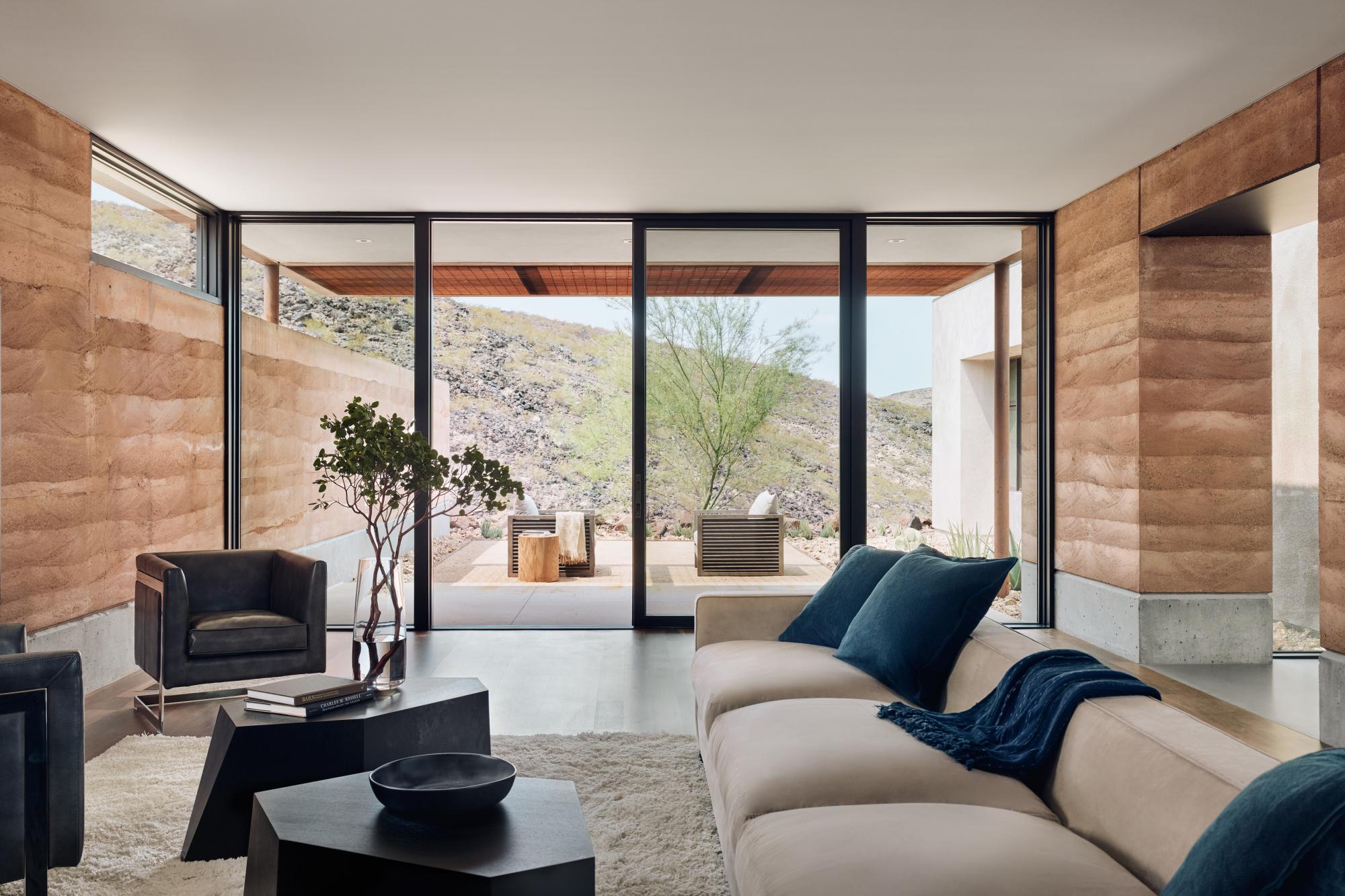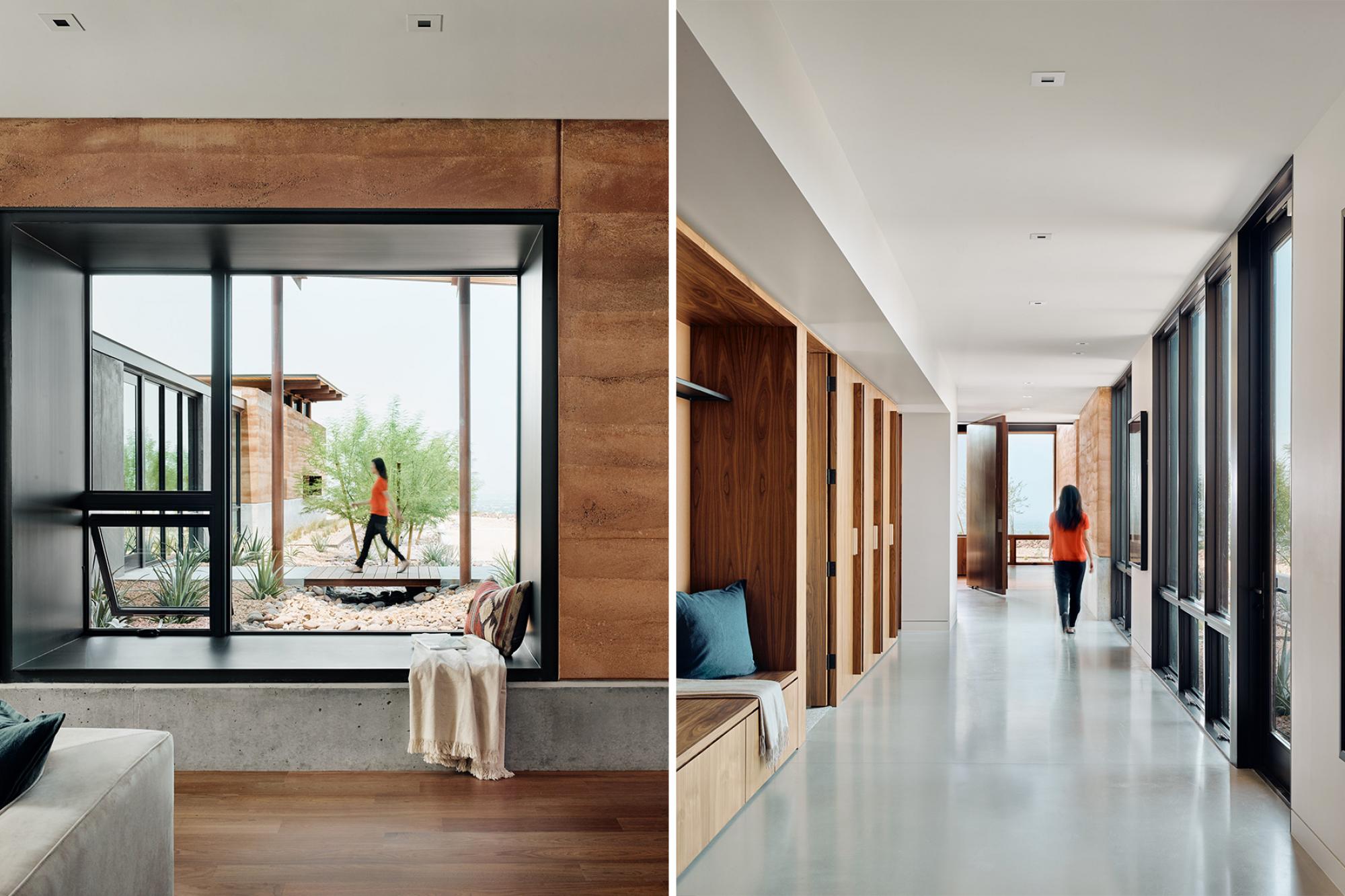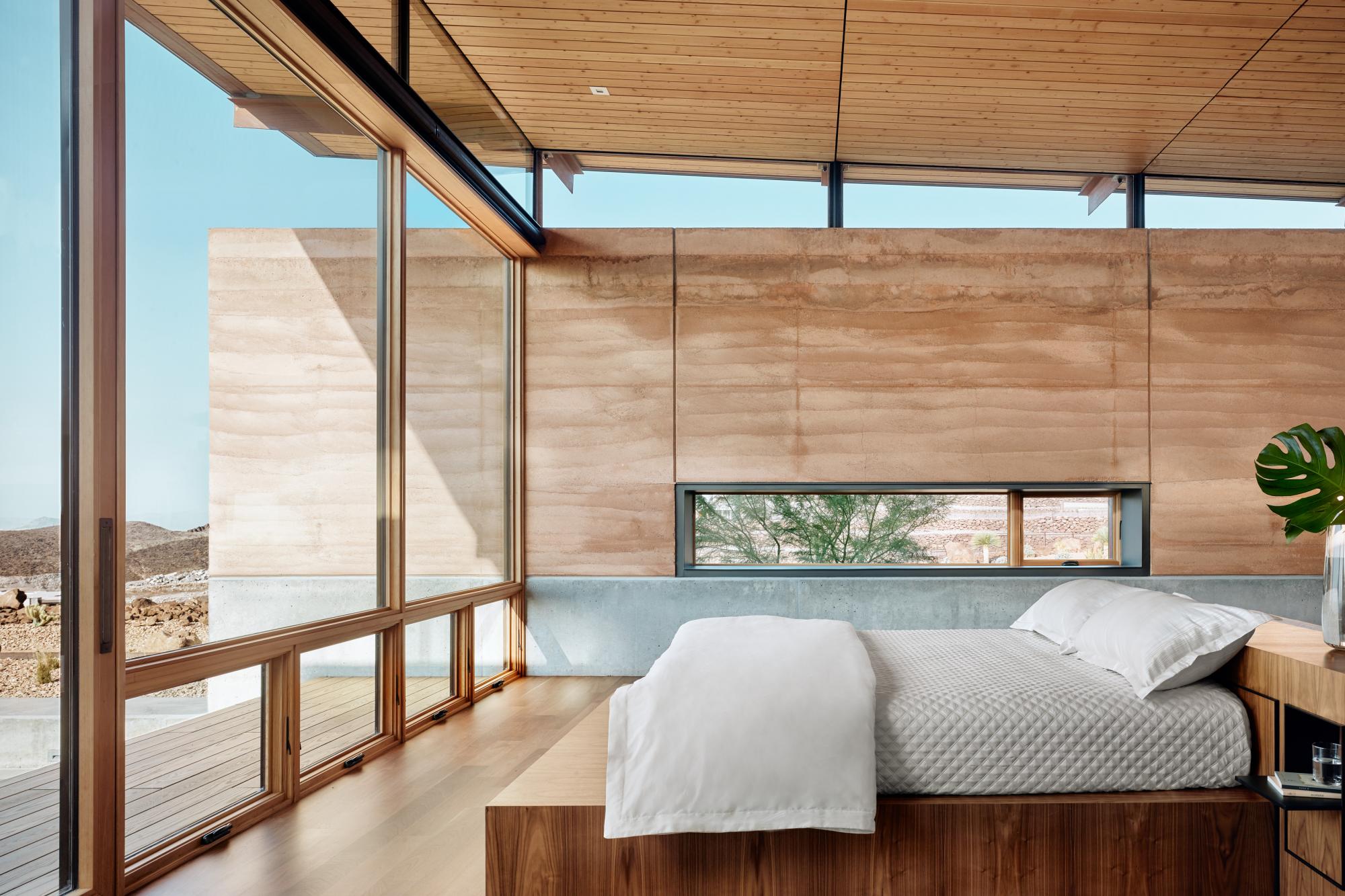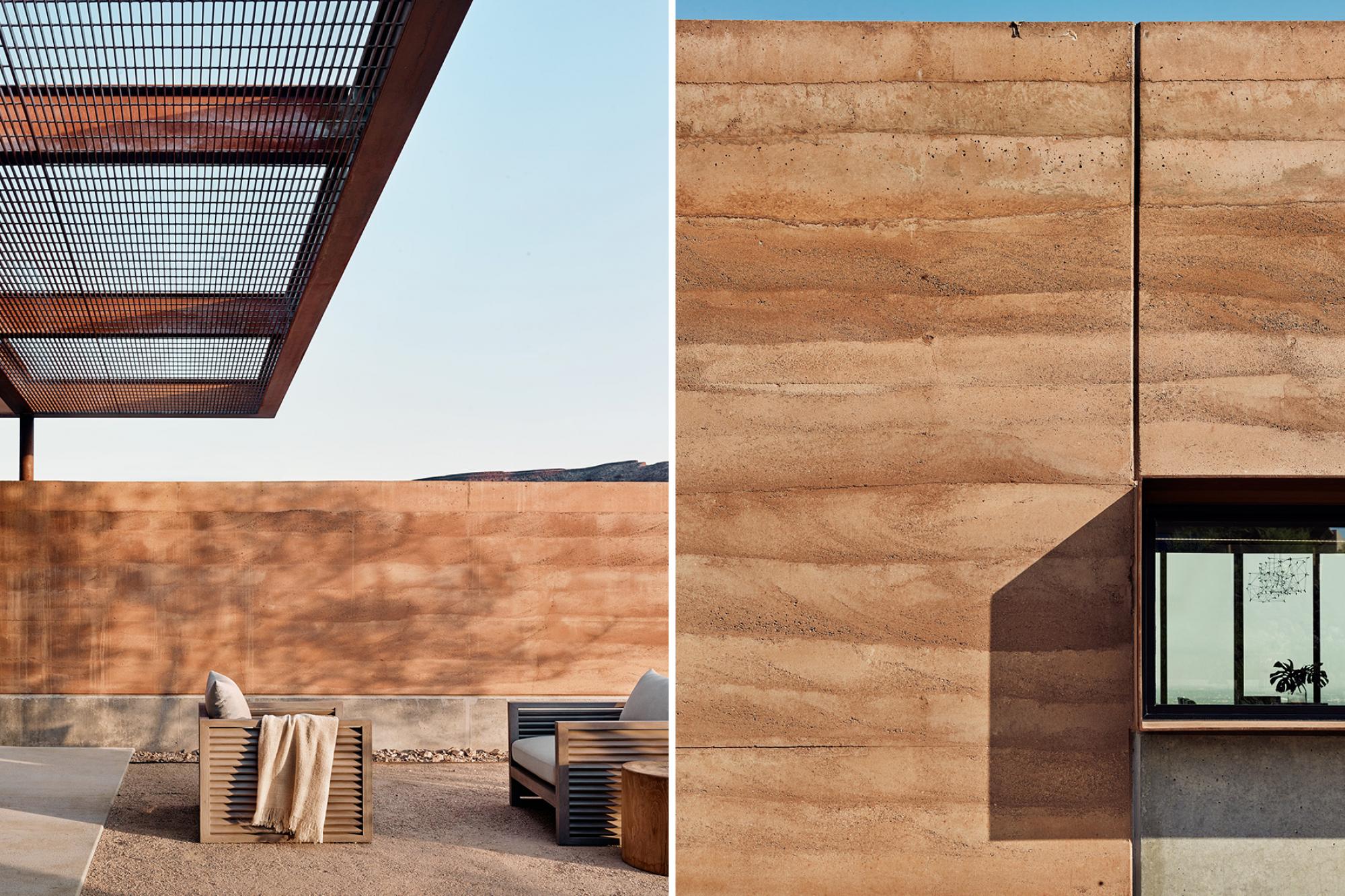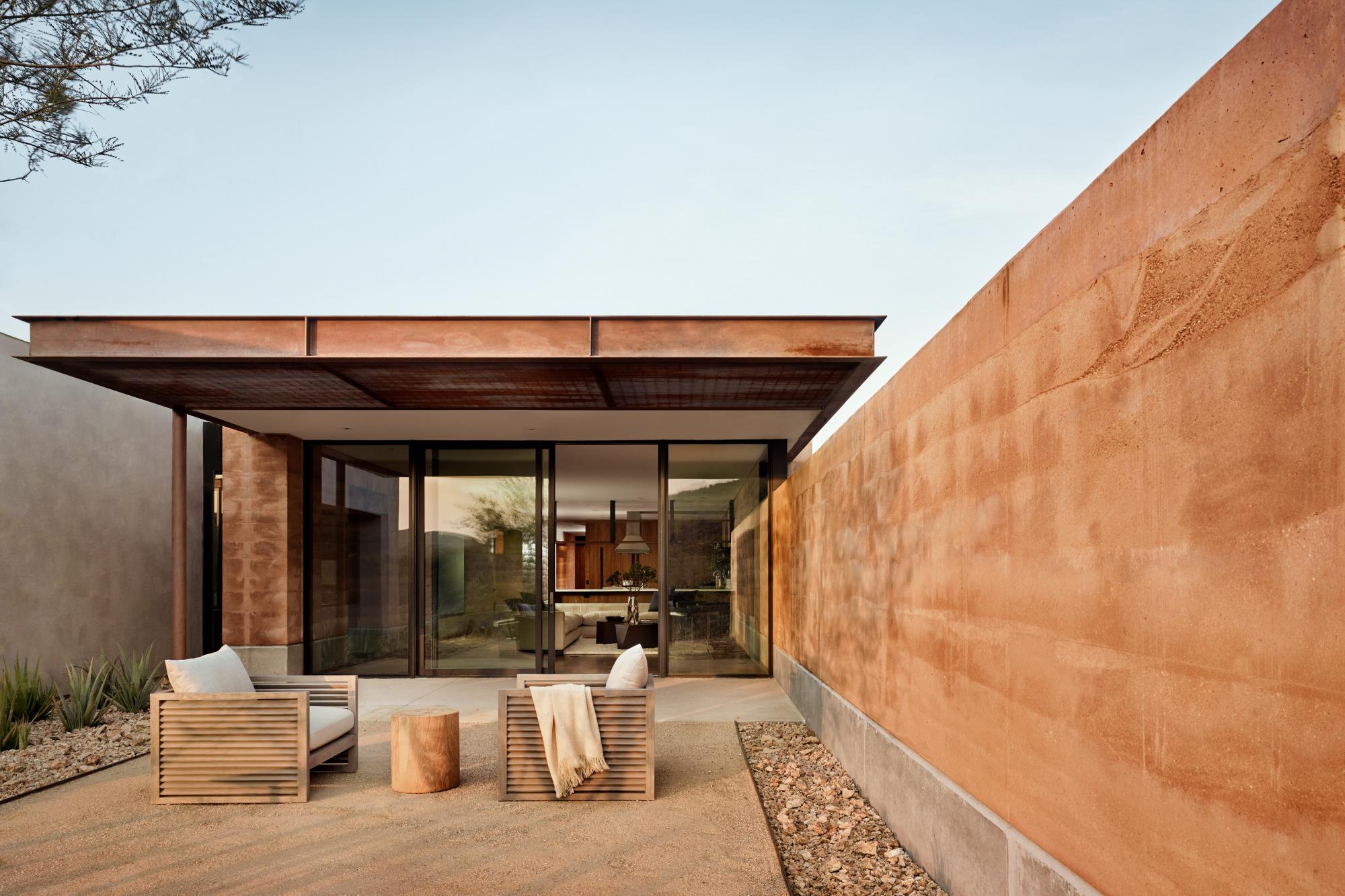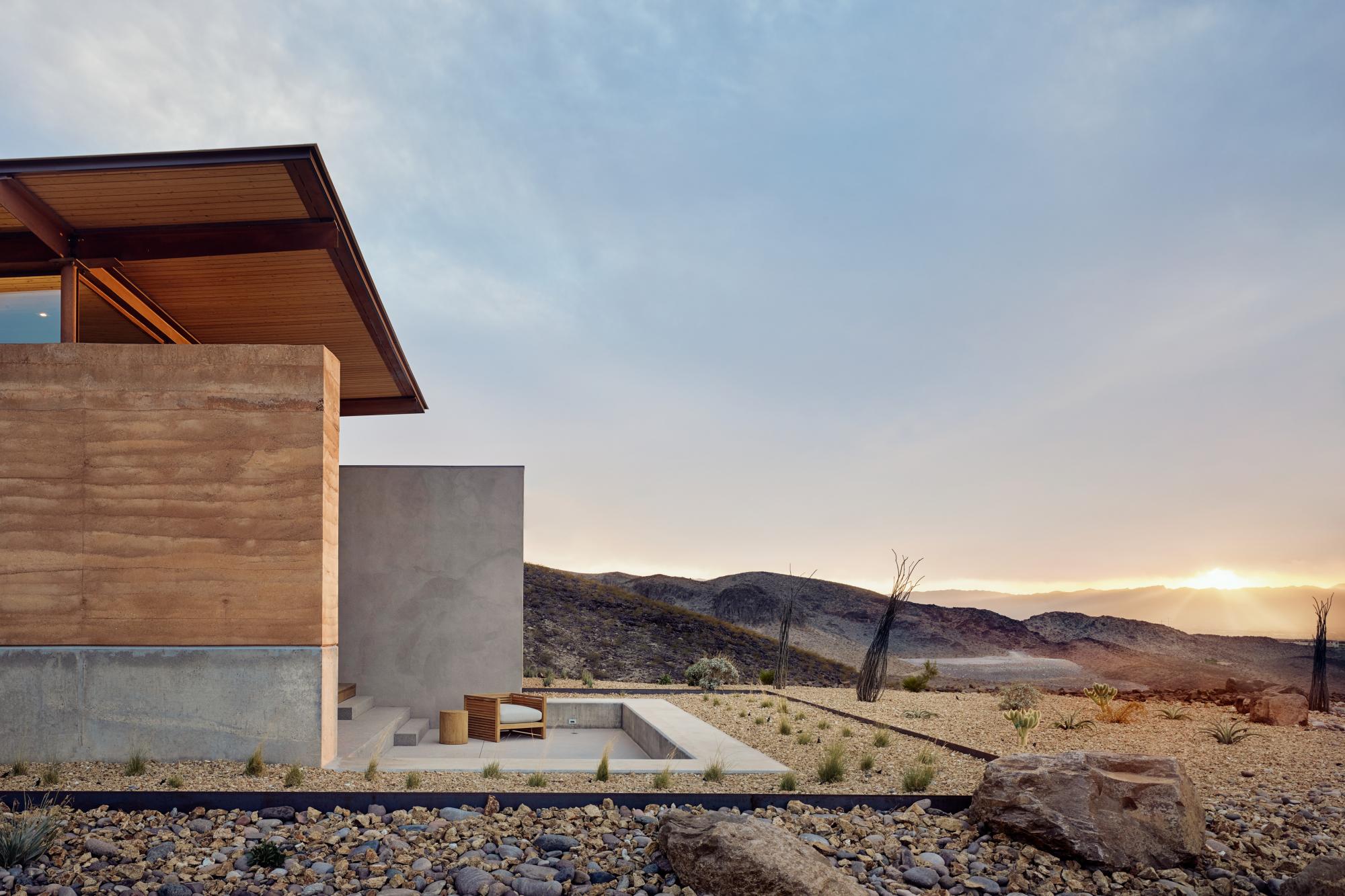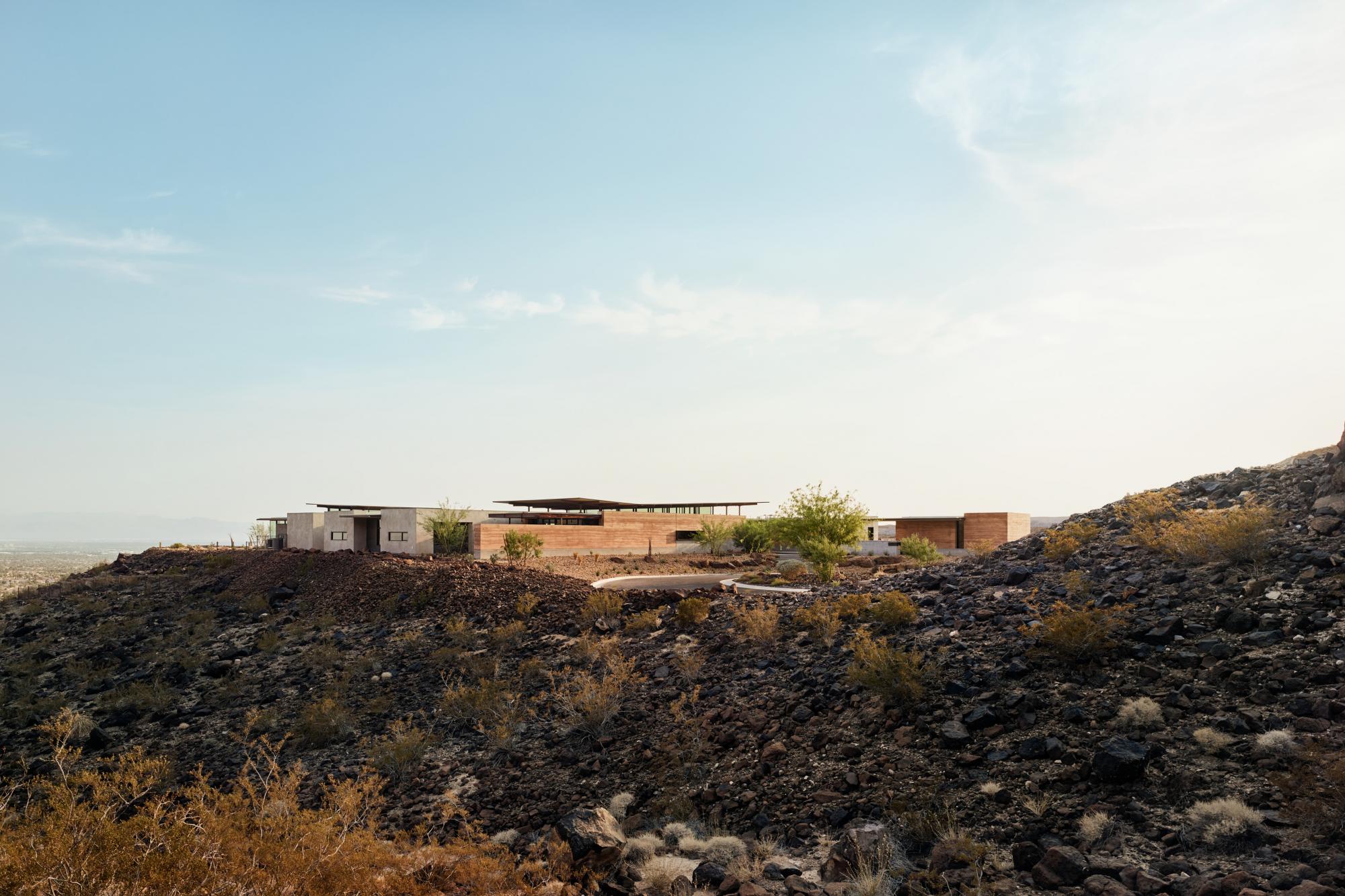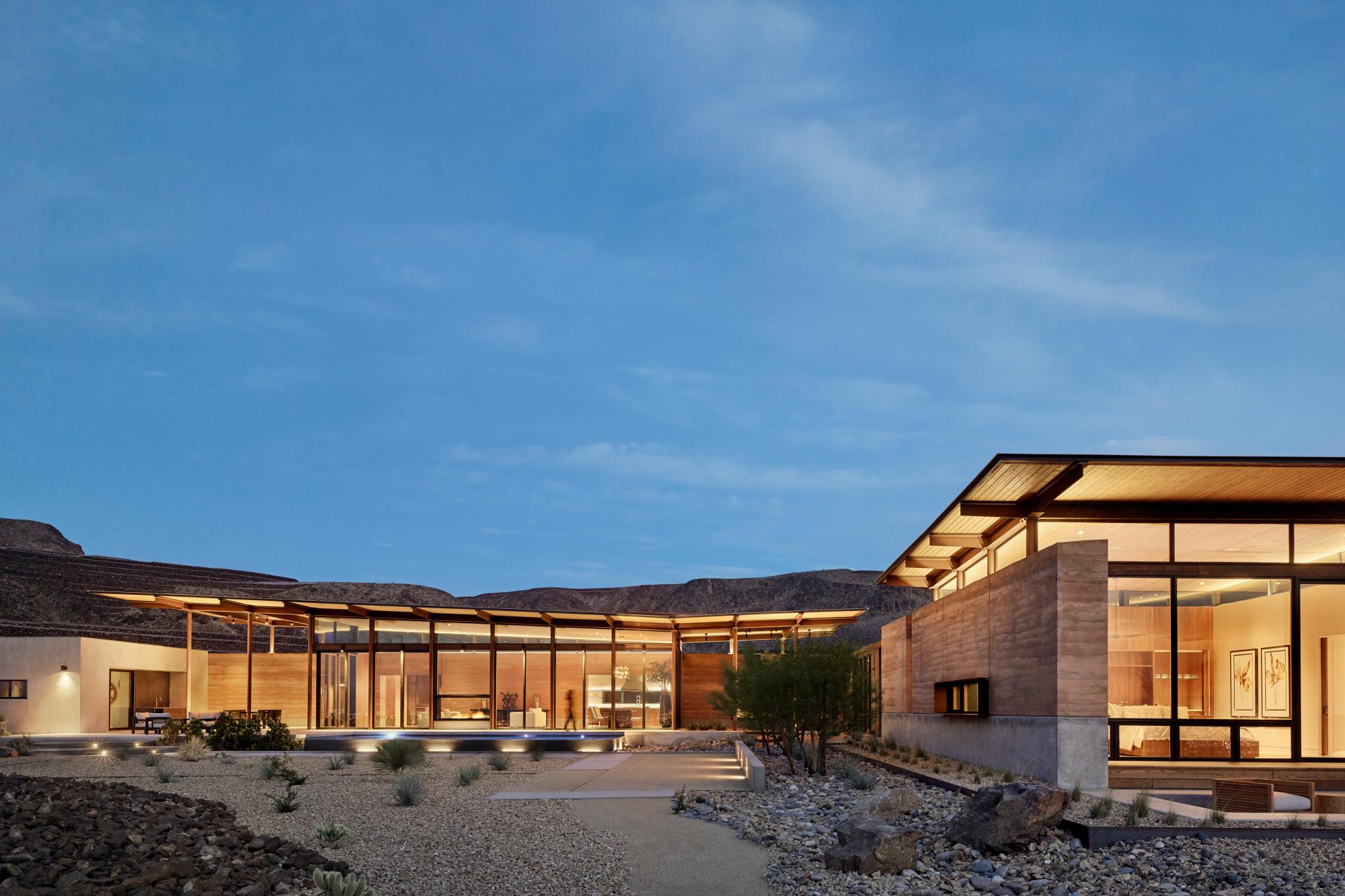 Horizon House
Overlooking the Las Vegas Valley and the surrounding Mojave Desert, Horizon House is designed to reflect the region's natural topography by using rammed earth as the primary material. Sited on a triangular lot with a steeply sloped hillside offering vast views of the valley, the home is divided into two primary wings that separate the main bedrooms from an intimate guest suite. The outstretched wings frame a private landscape while blocking the intense west exposure and northern winter winds.
 
The home's textures, colors and materials blend seamlessly with the surrounding desert. The 2-0" thick rammed earth walls are exposed on both sides and extend from the interior into the landscape, connecting indoor spaces to the patios and courtyard. A blend of two local soils was used to create the earthen walls, resulting in a warm, natural material that defines the home's identity while creating high performance thermal mass that responds to the specific diurnal swings of the Mojave Desert.
15003_P_N5_board.jpg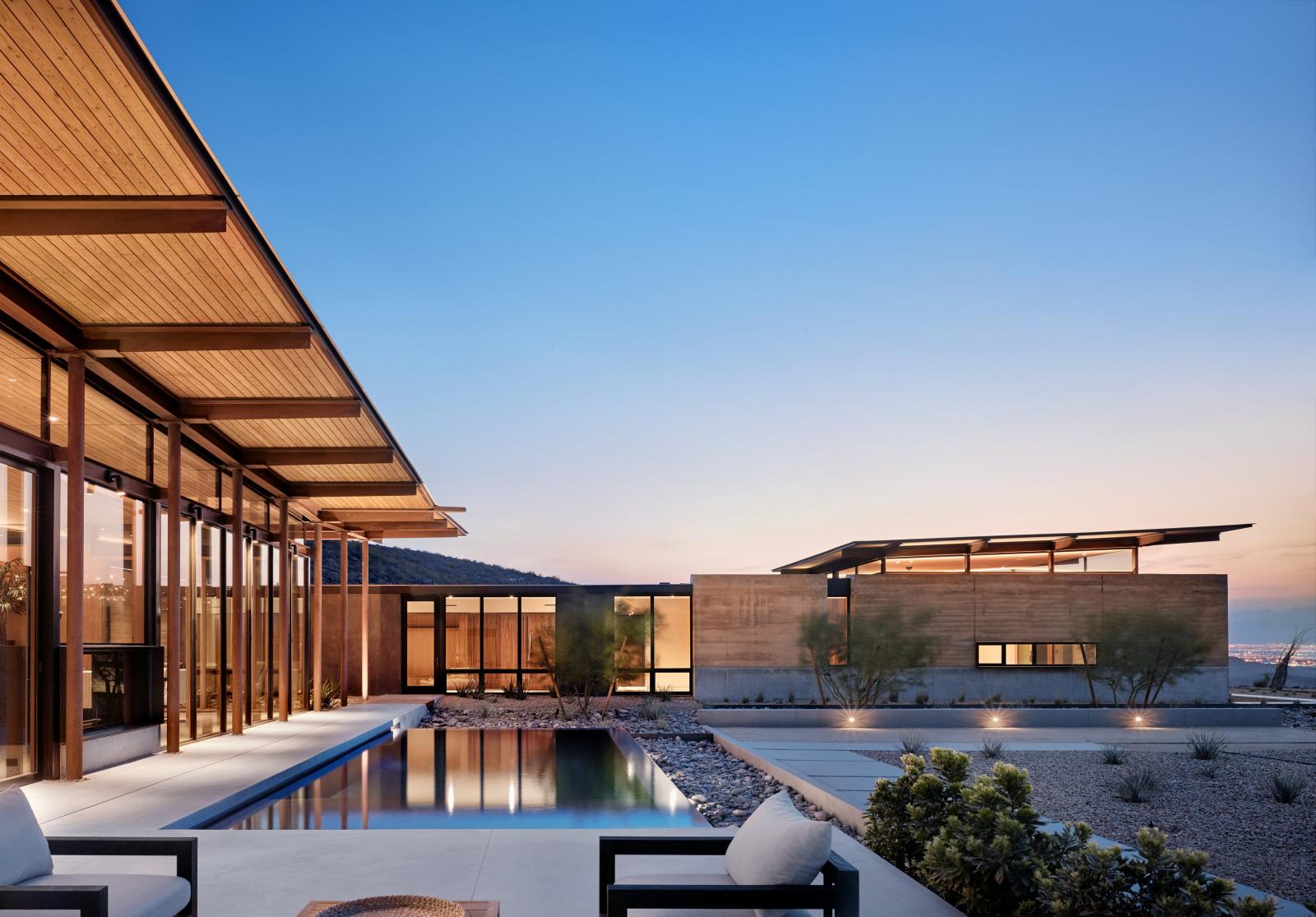 entry.jpg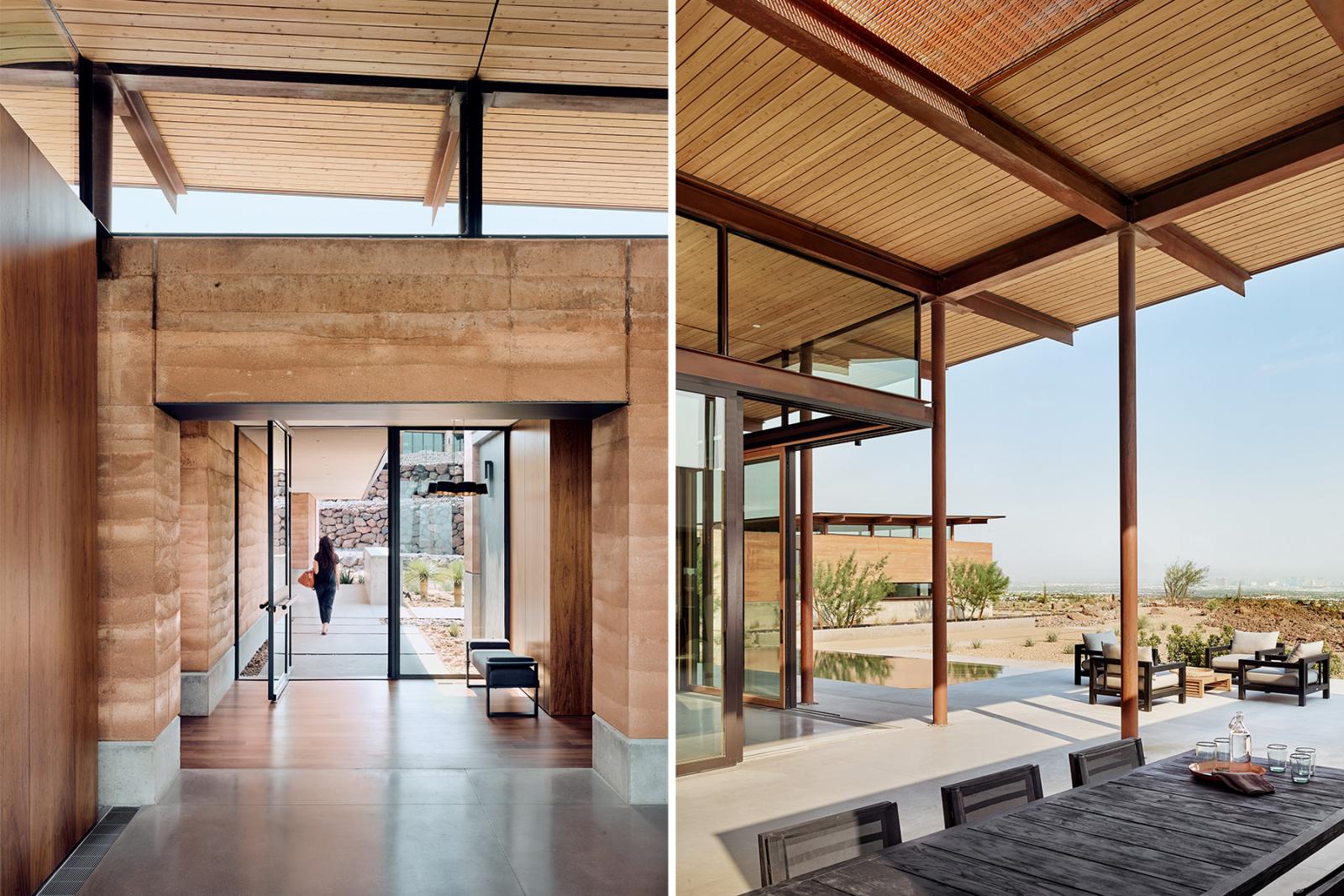 15003_P_N17_board.jpg
KITCHEN.jpg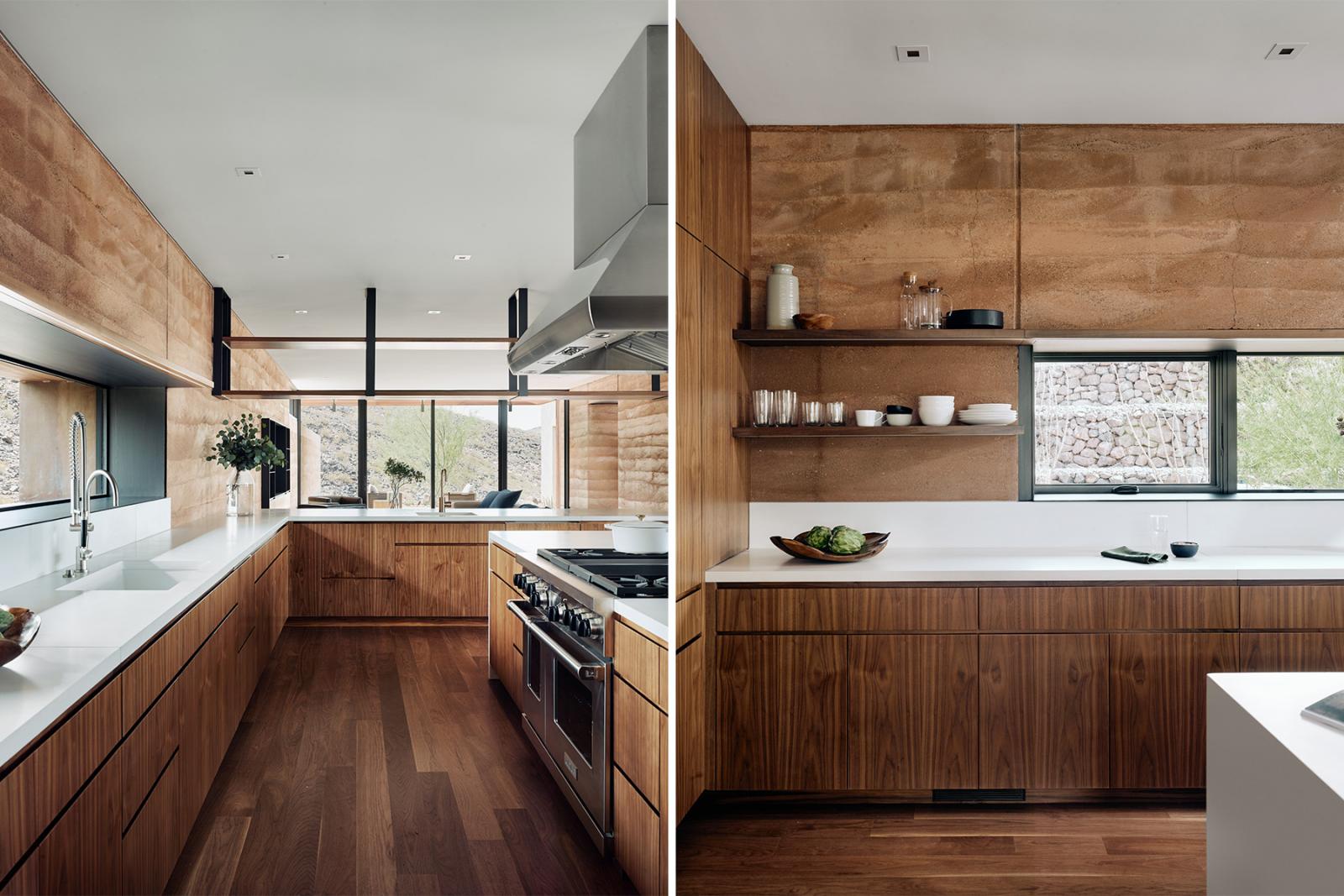 HALLS.jpg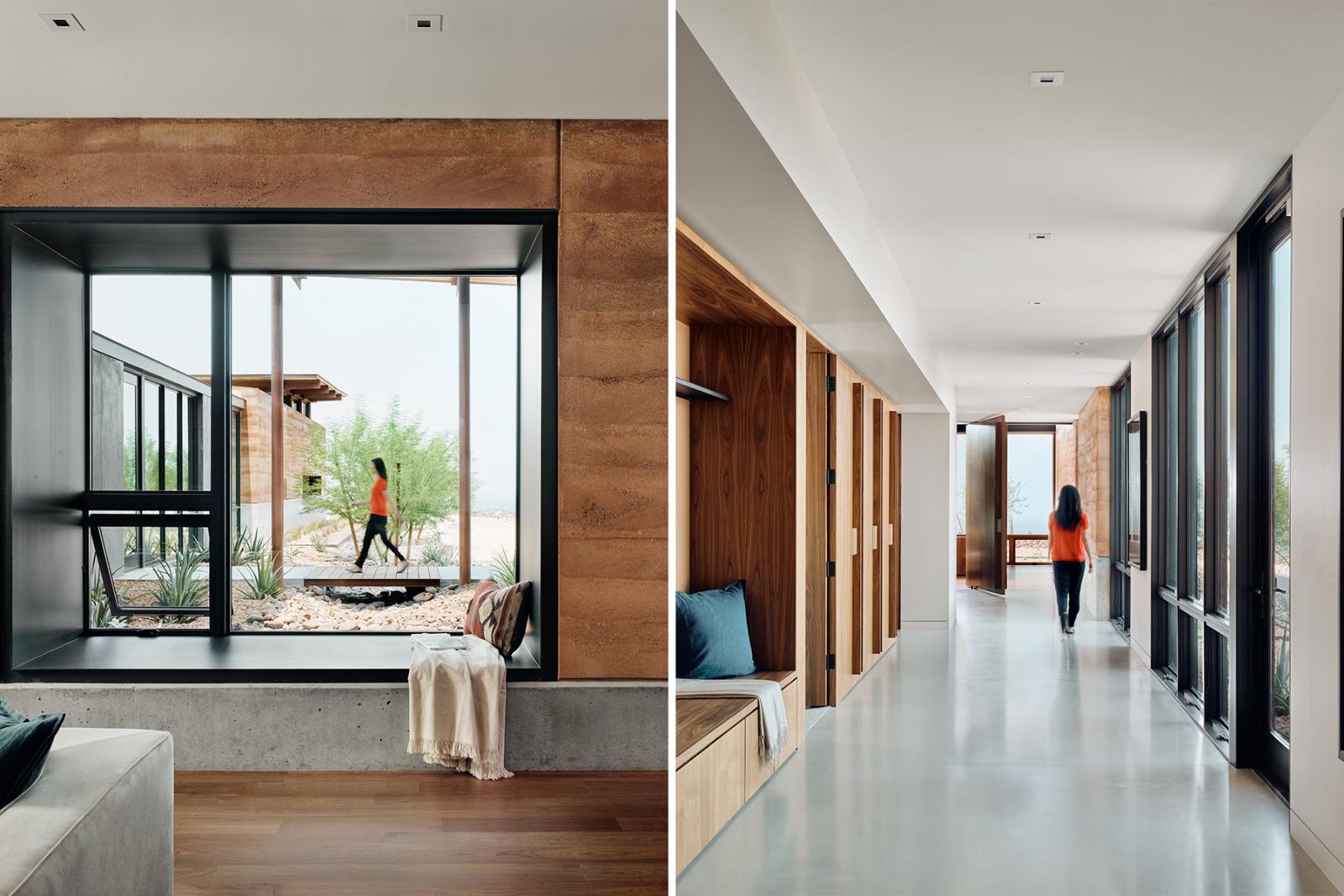 15003_P_board.jpg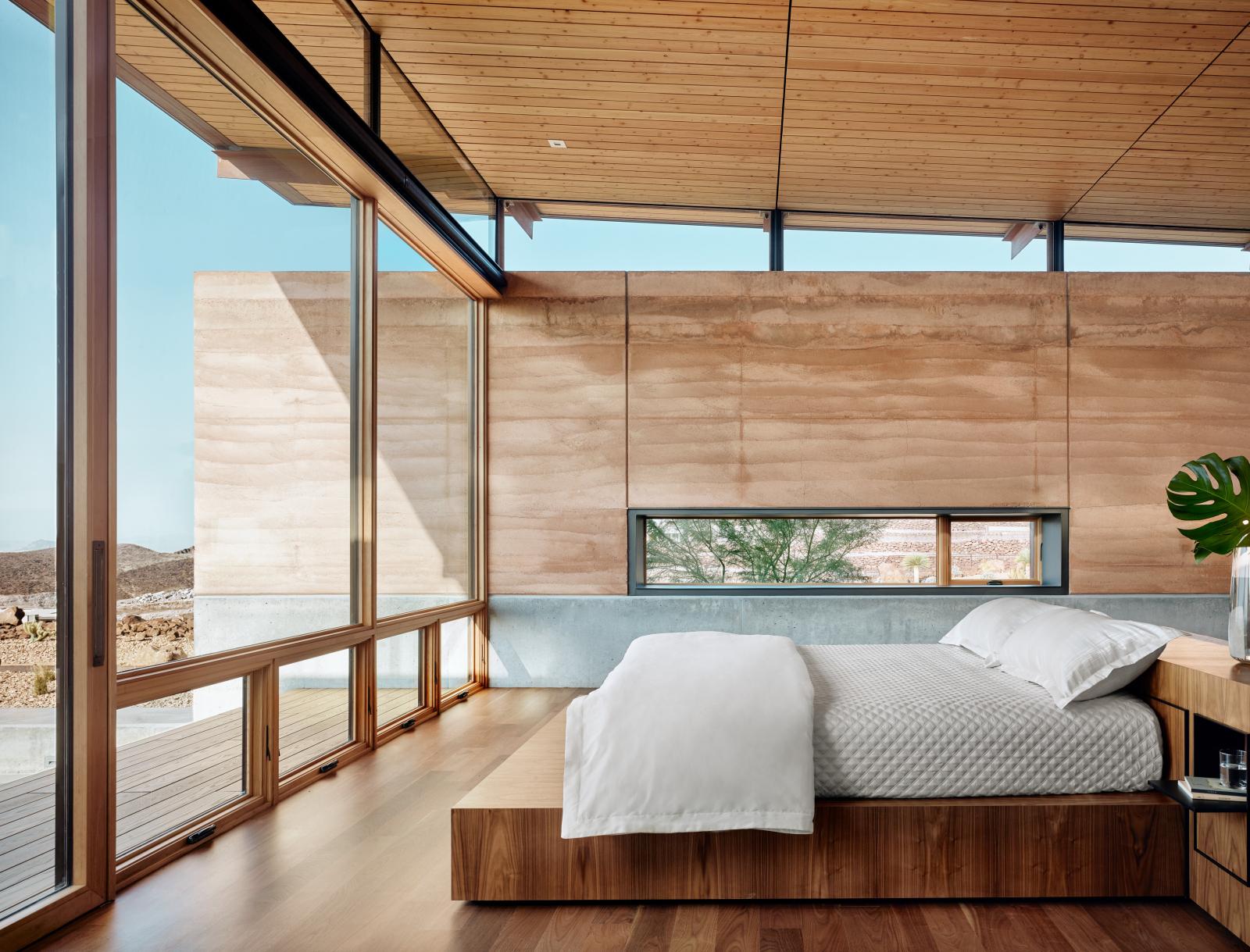 DETAIL.jpg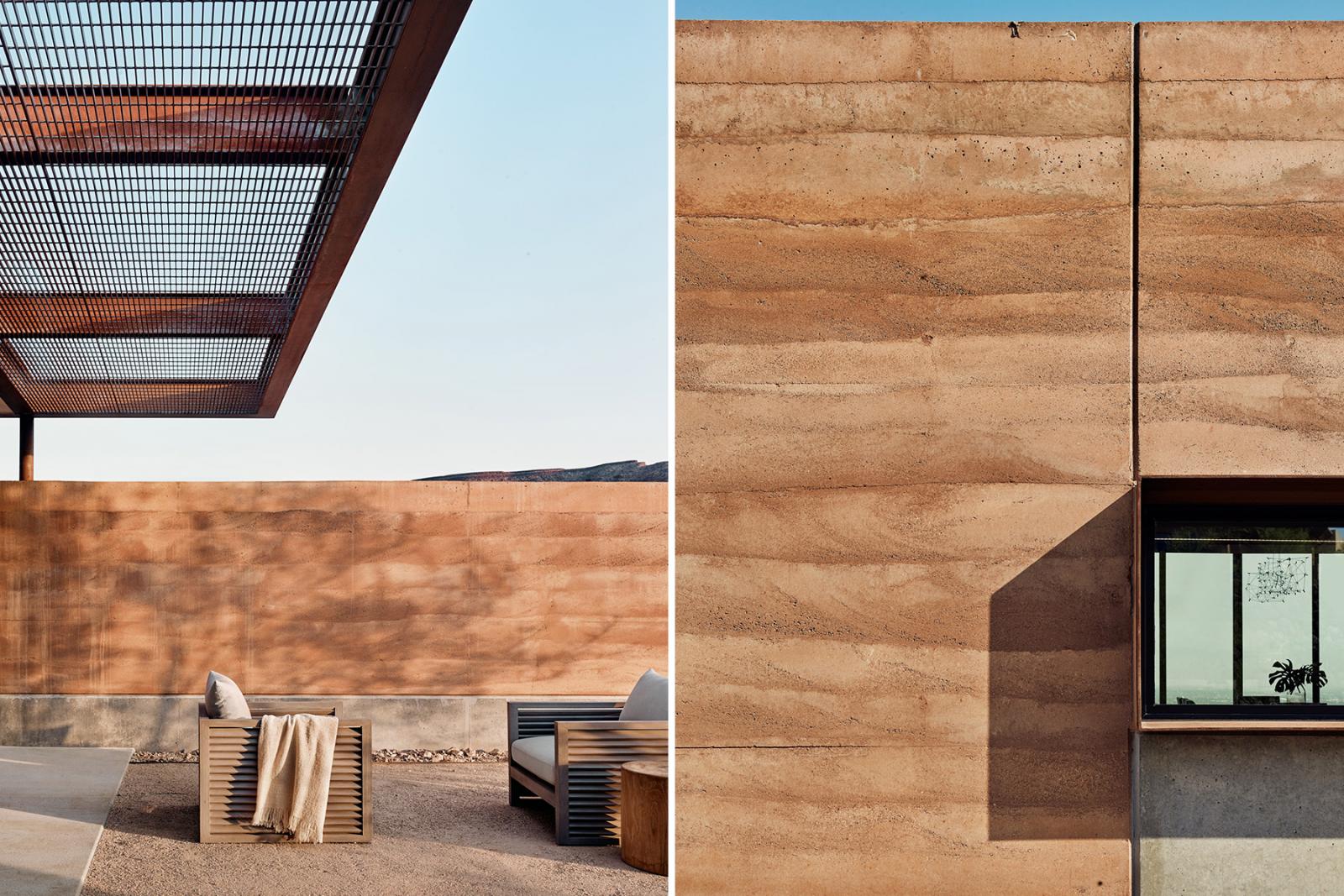 15003_P_N29_board.jpg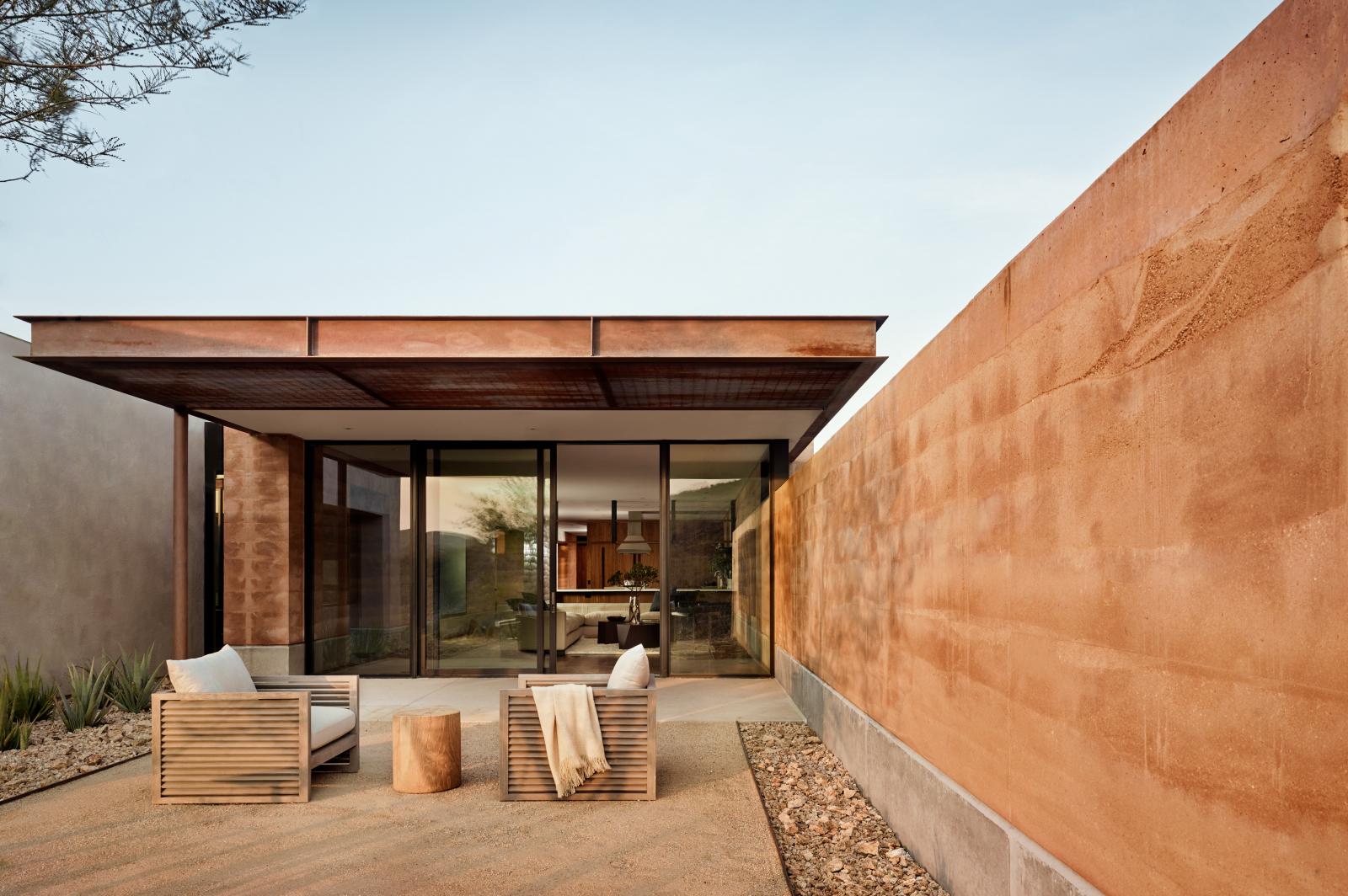 15003_P_N20_board.jpg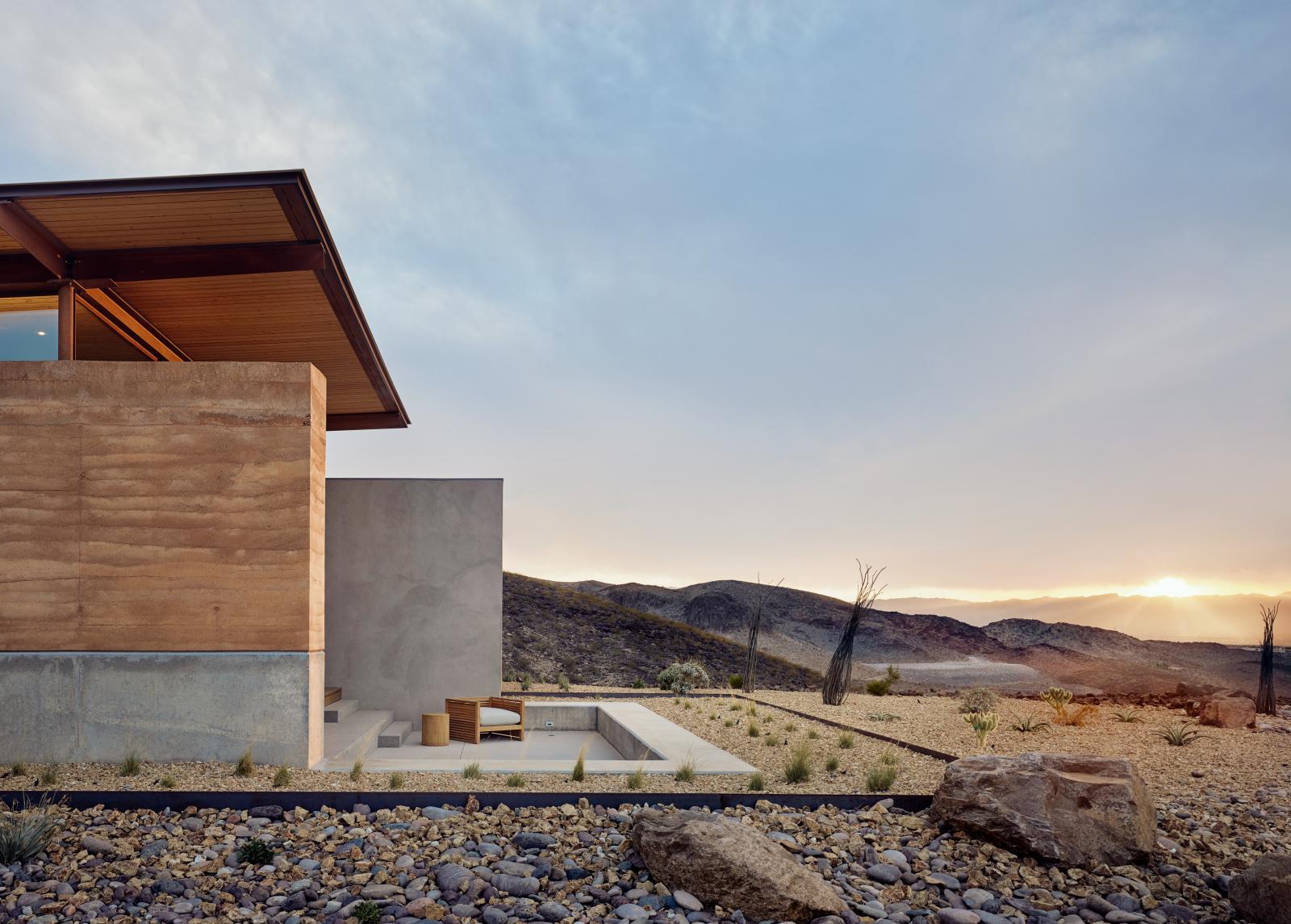 15003_P_N10_board.jpg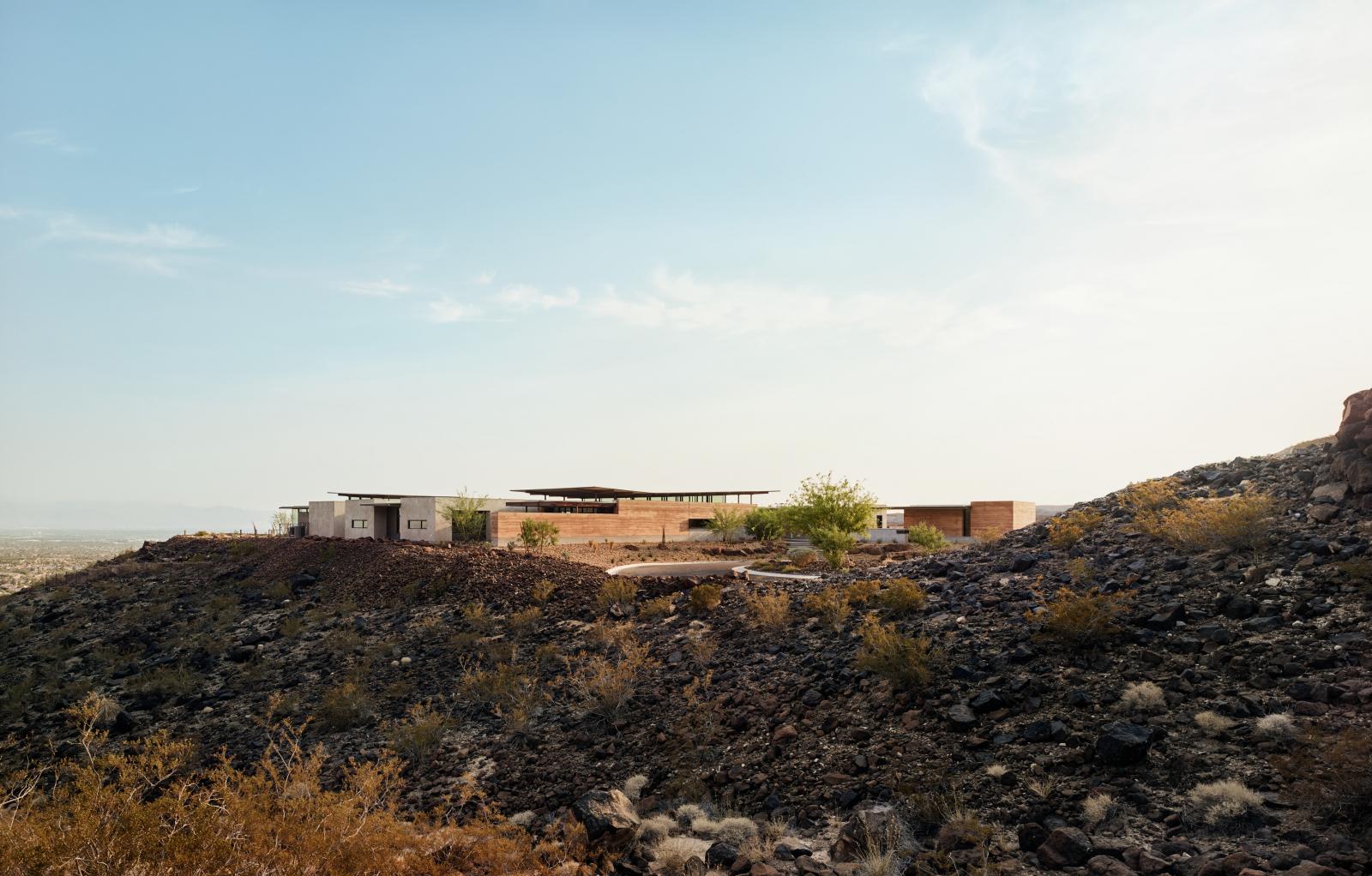 15003_P_N3_board.jpg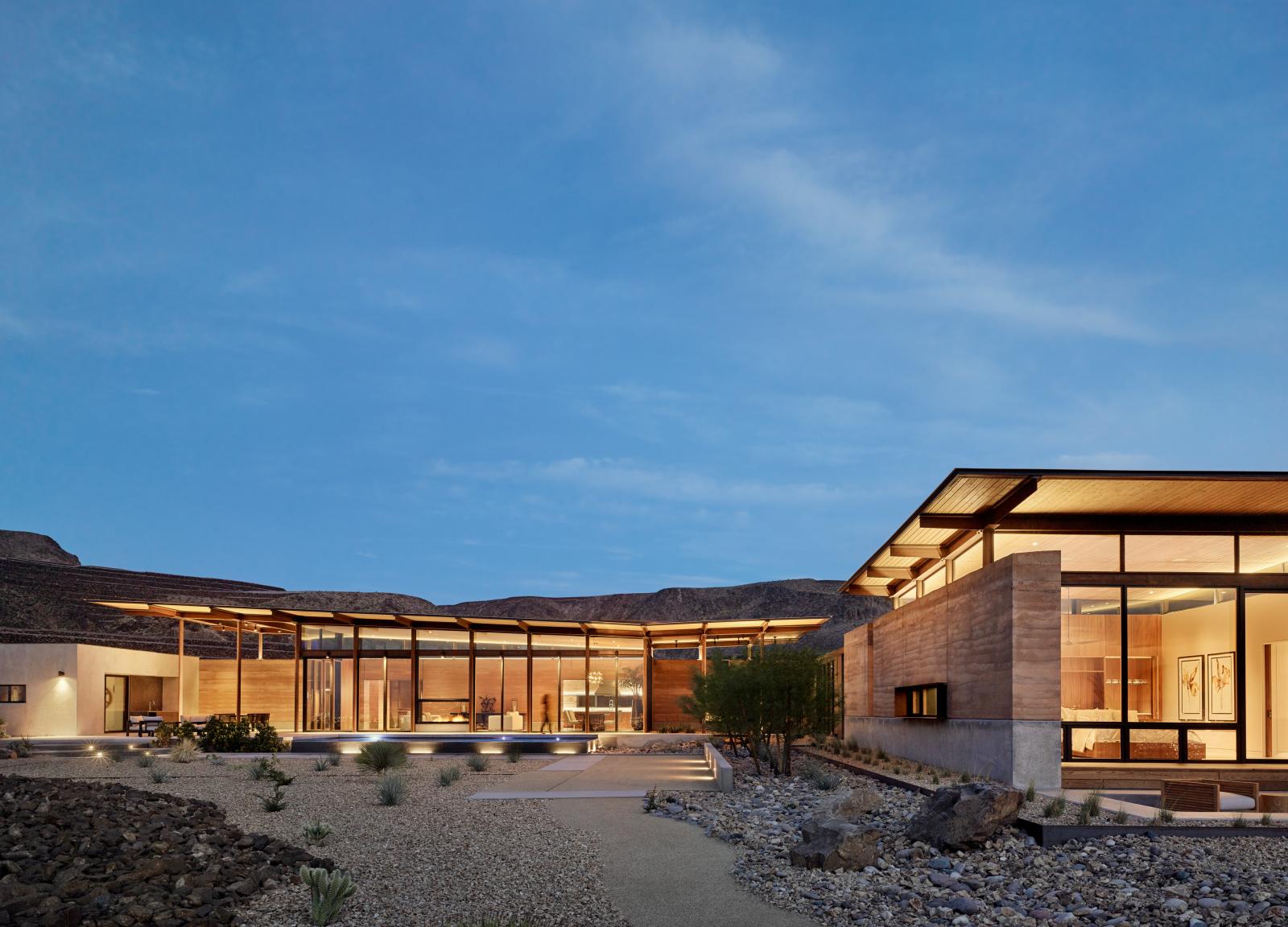 Project Size
Conditioned: 7,000 sq. ft.