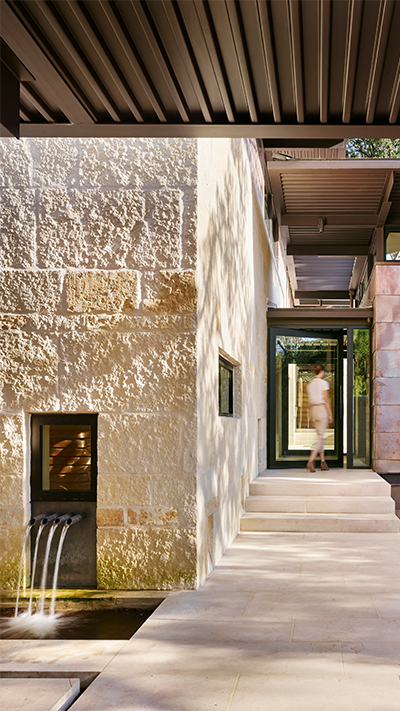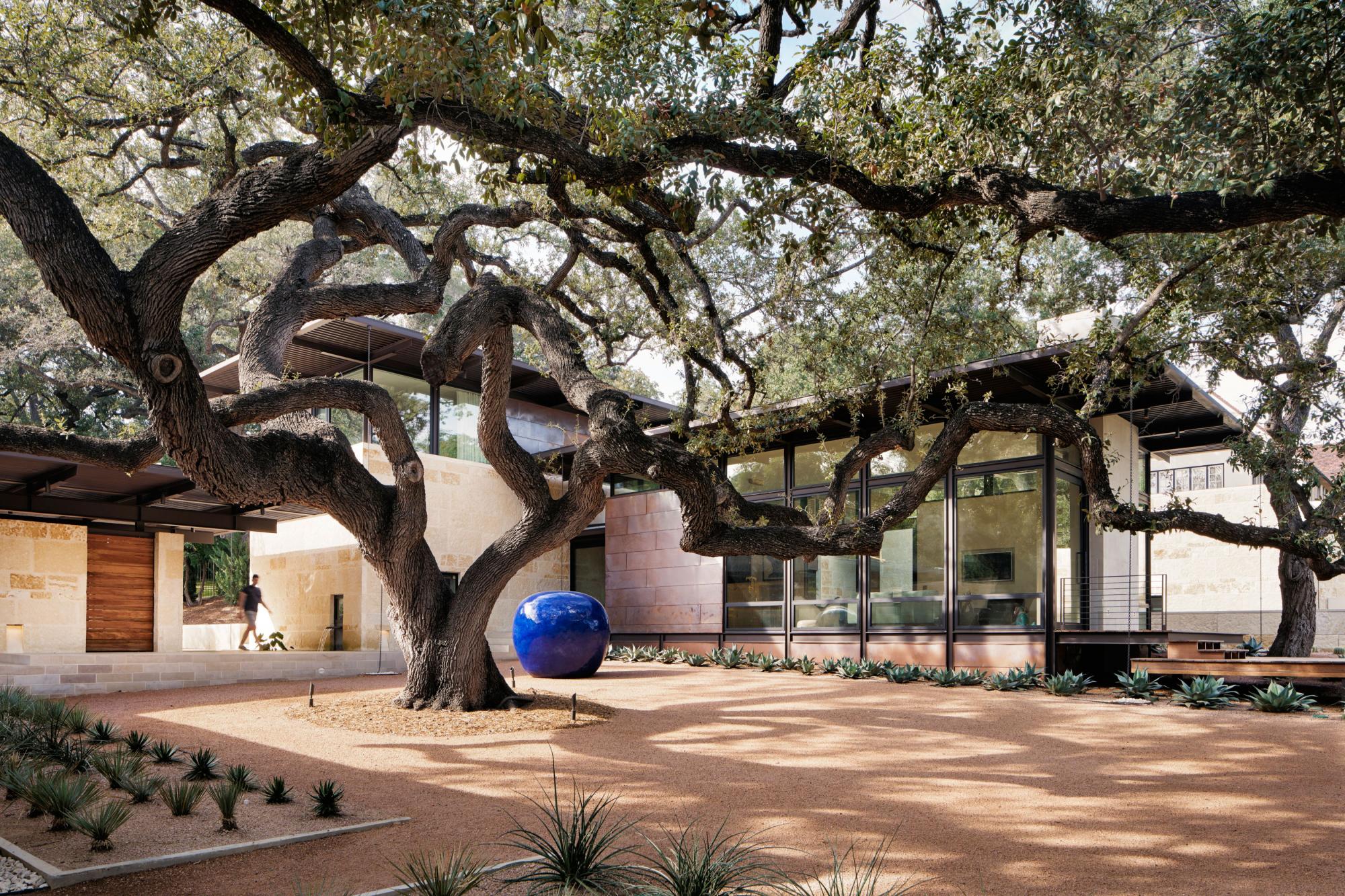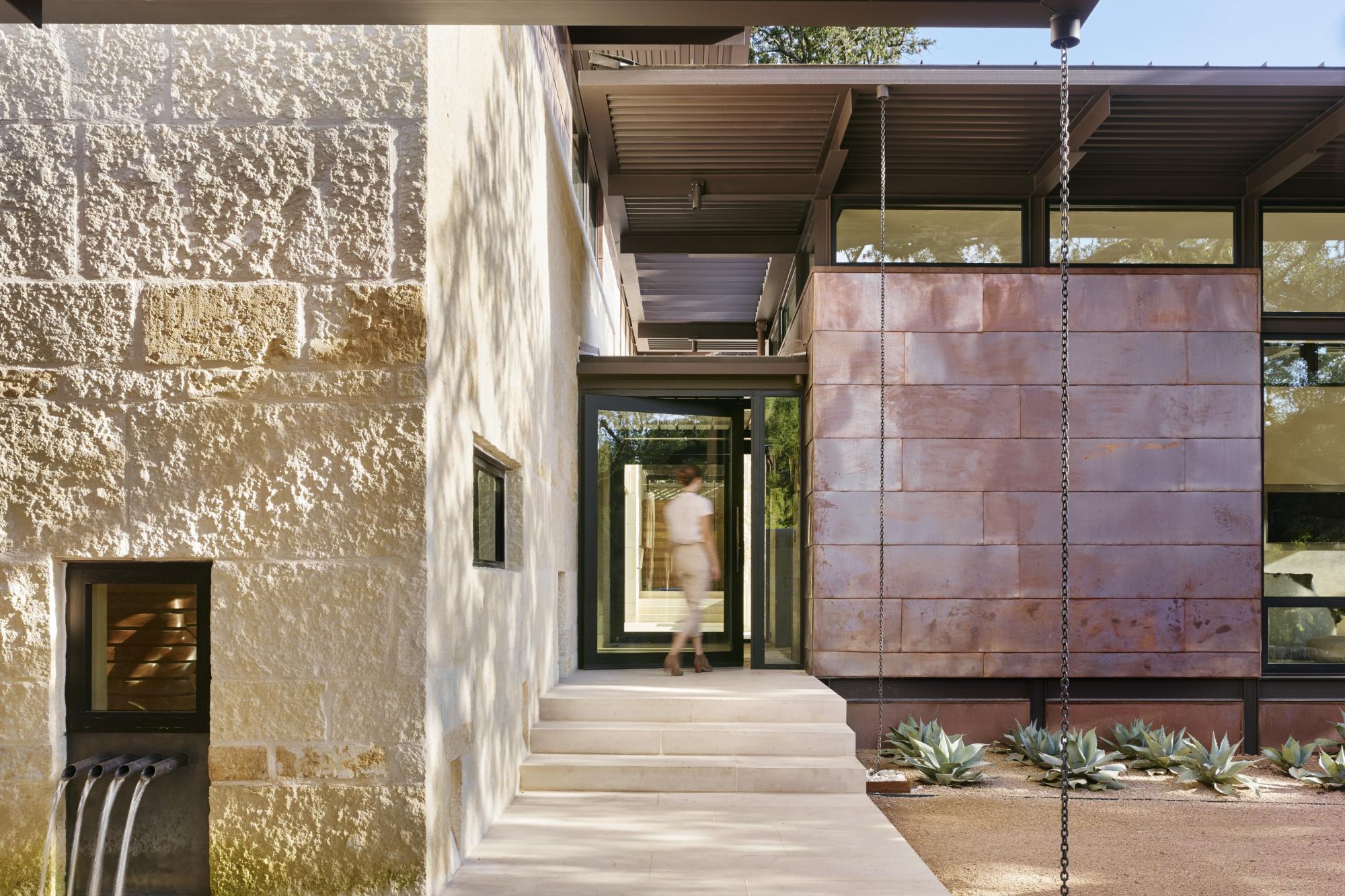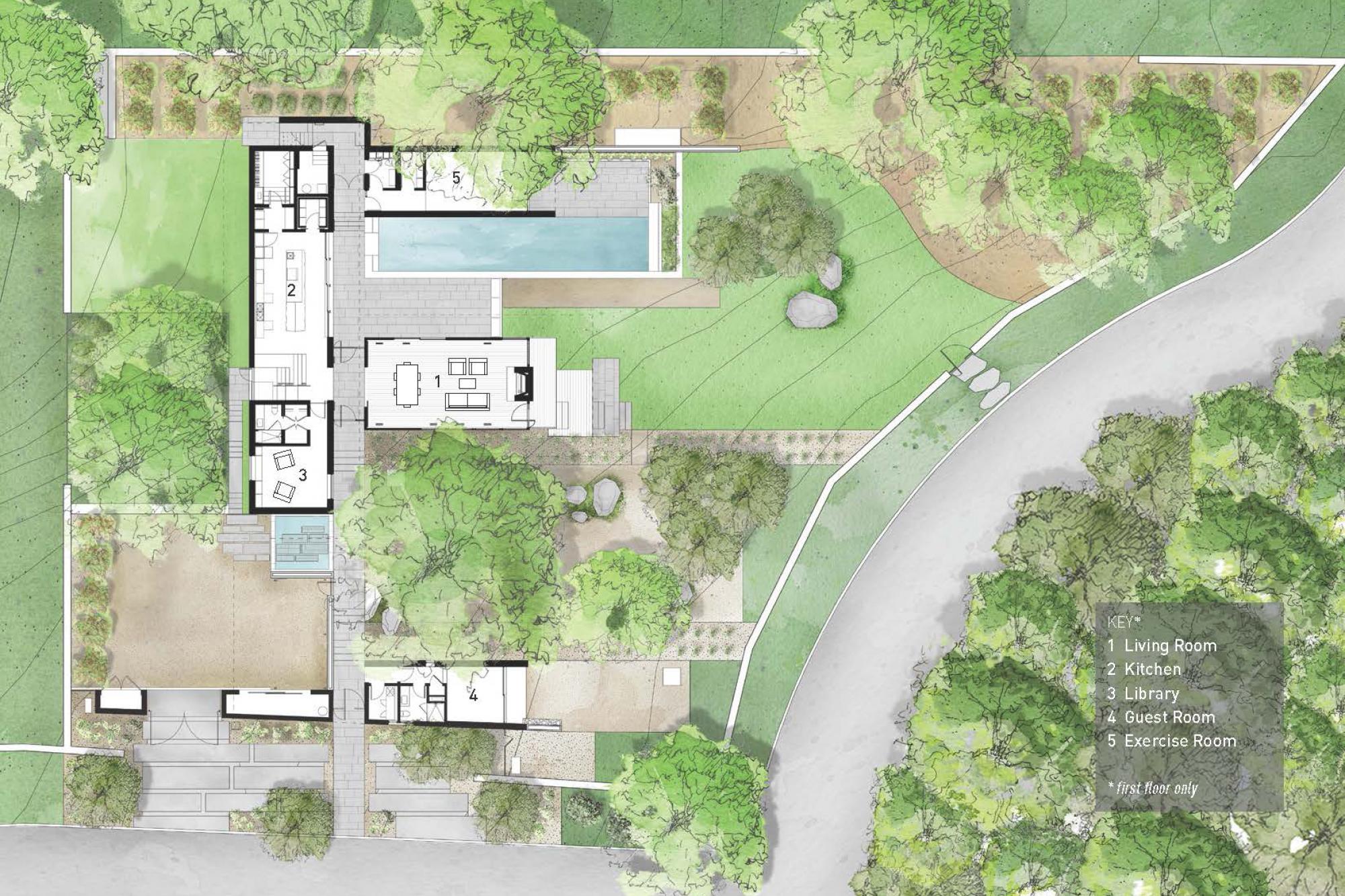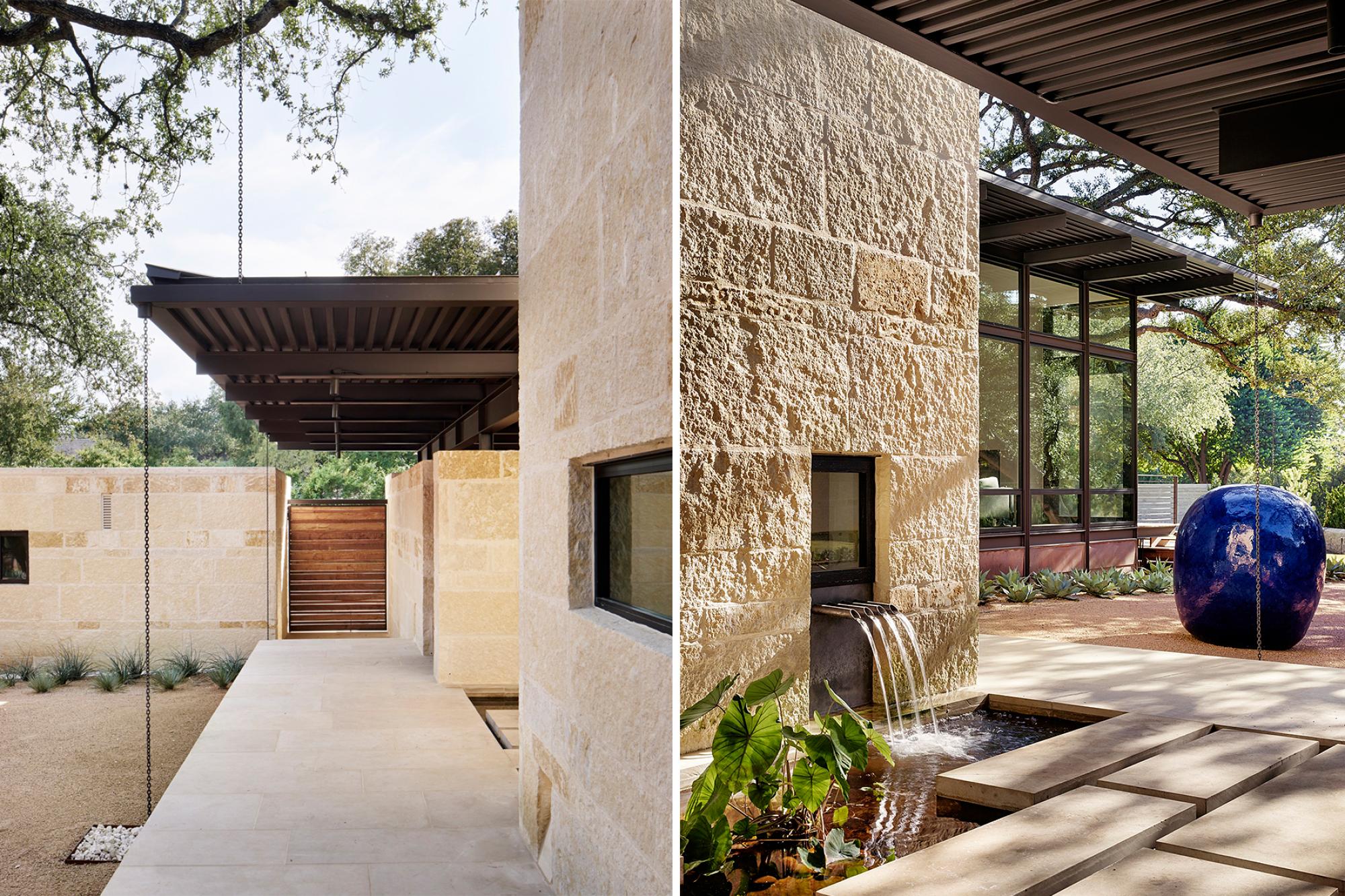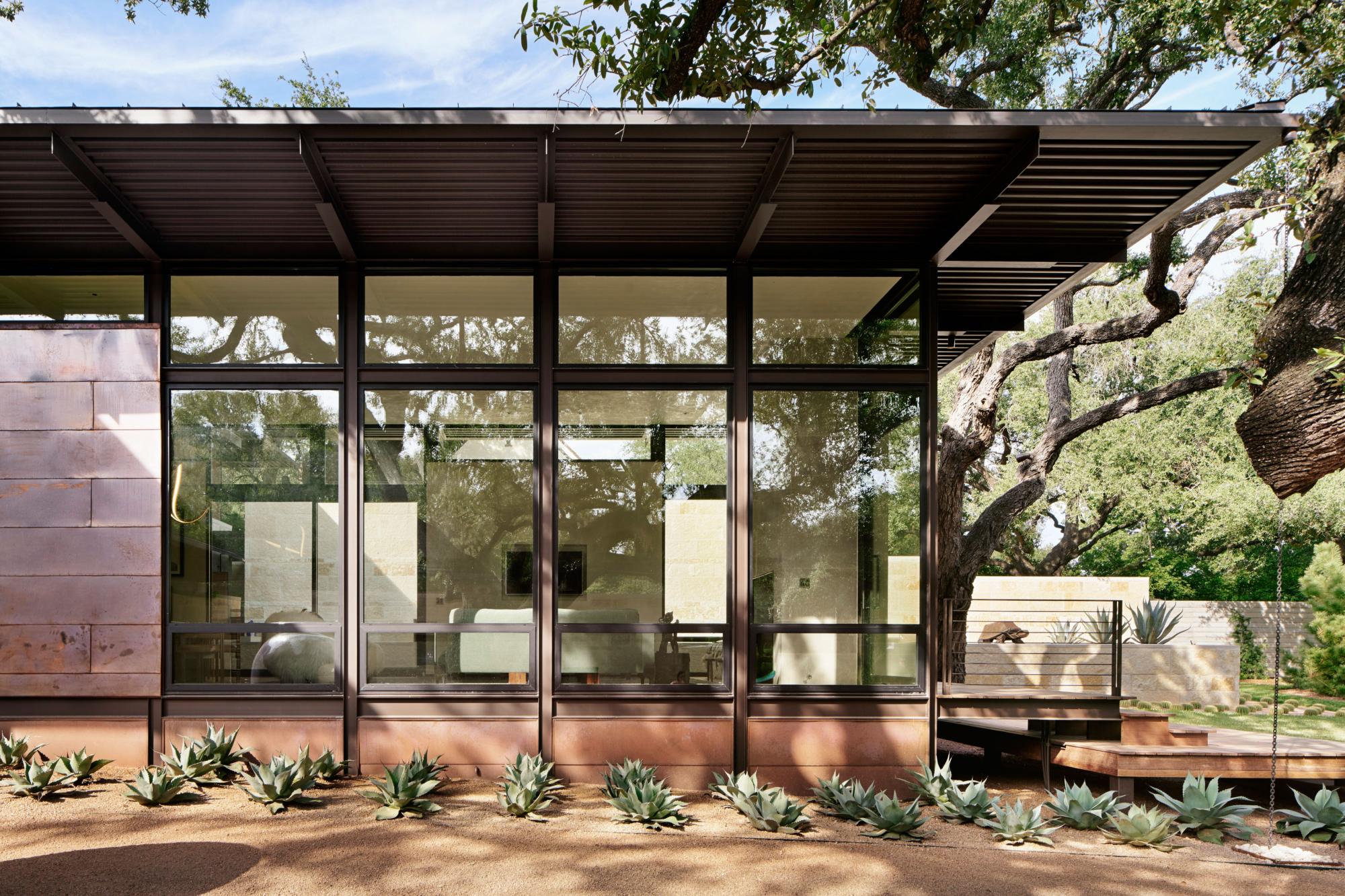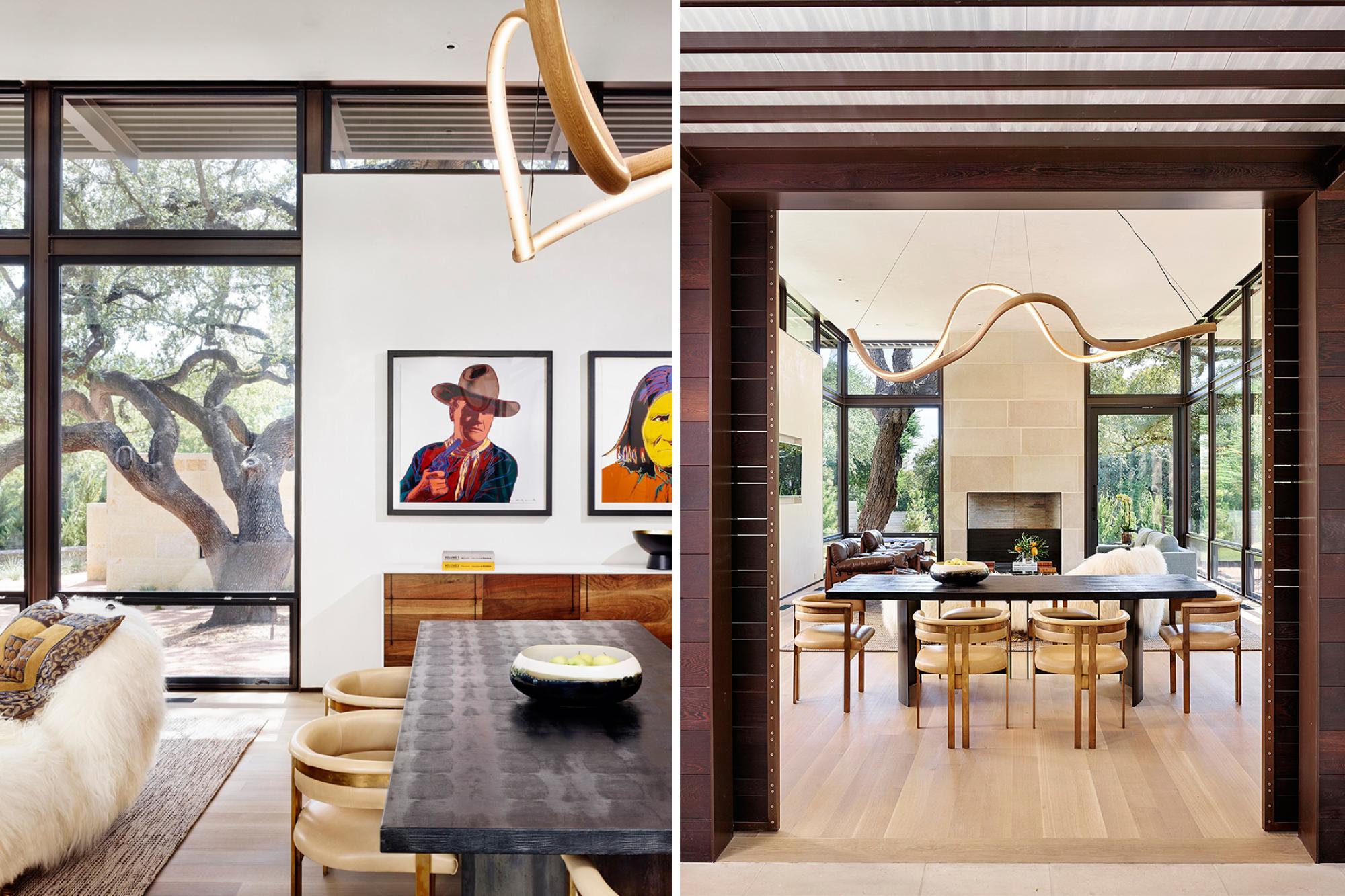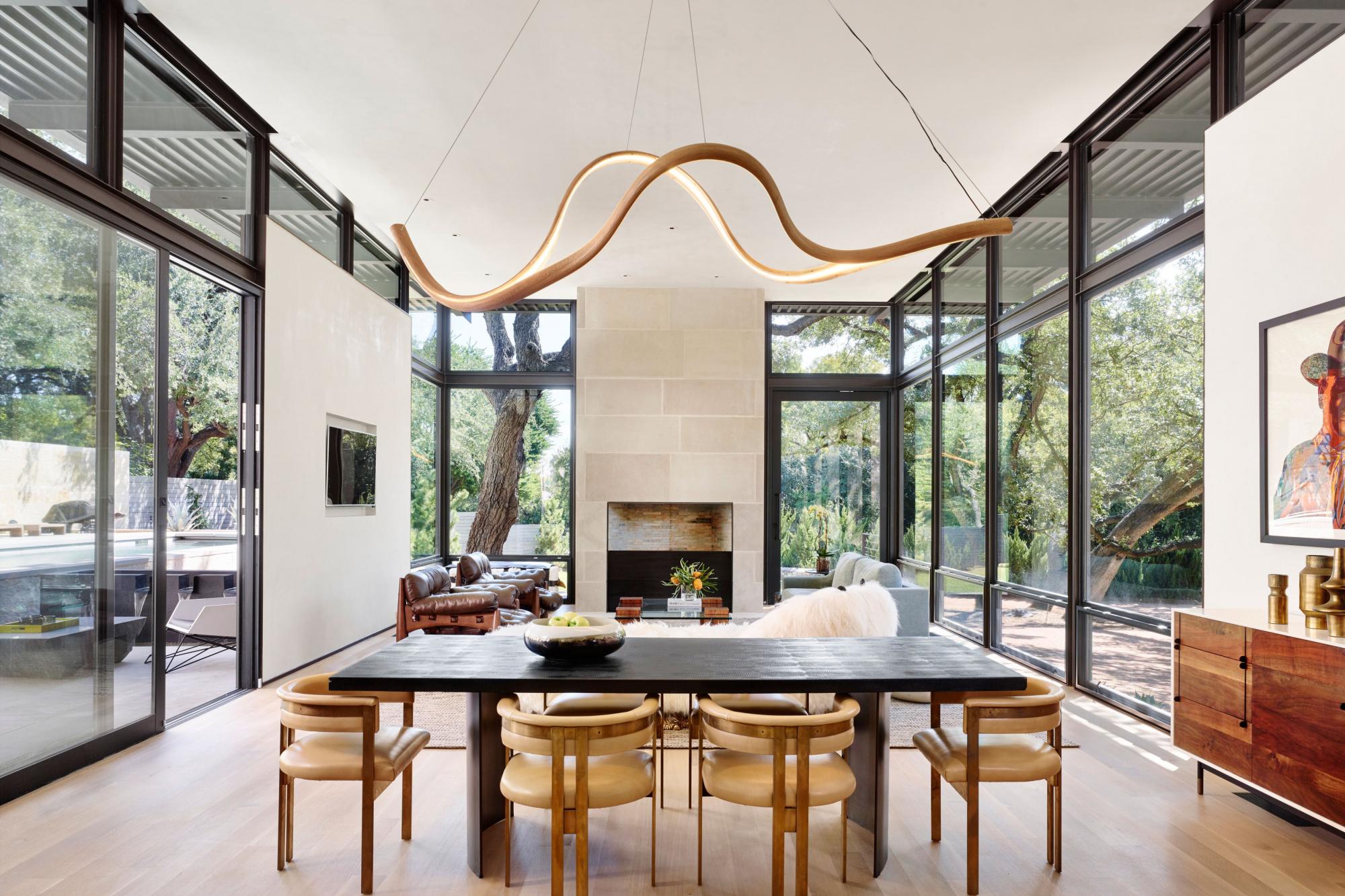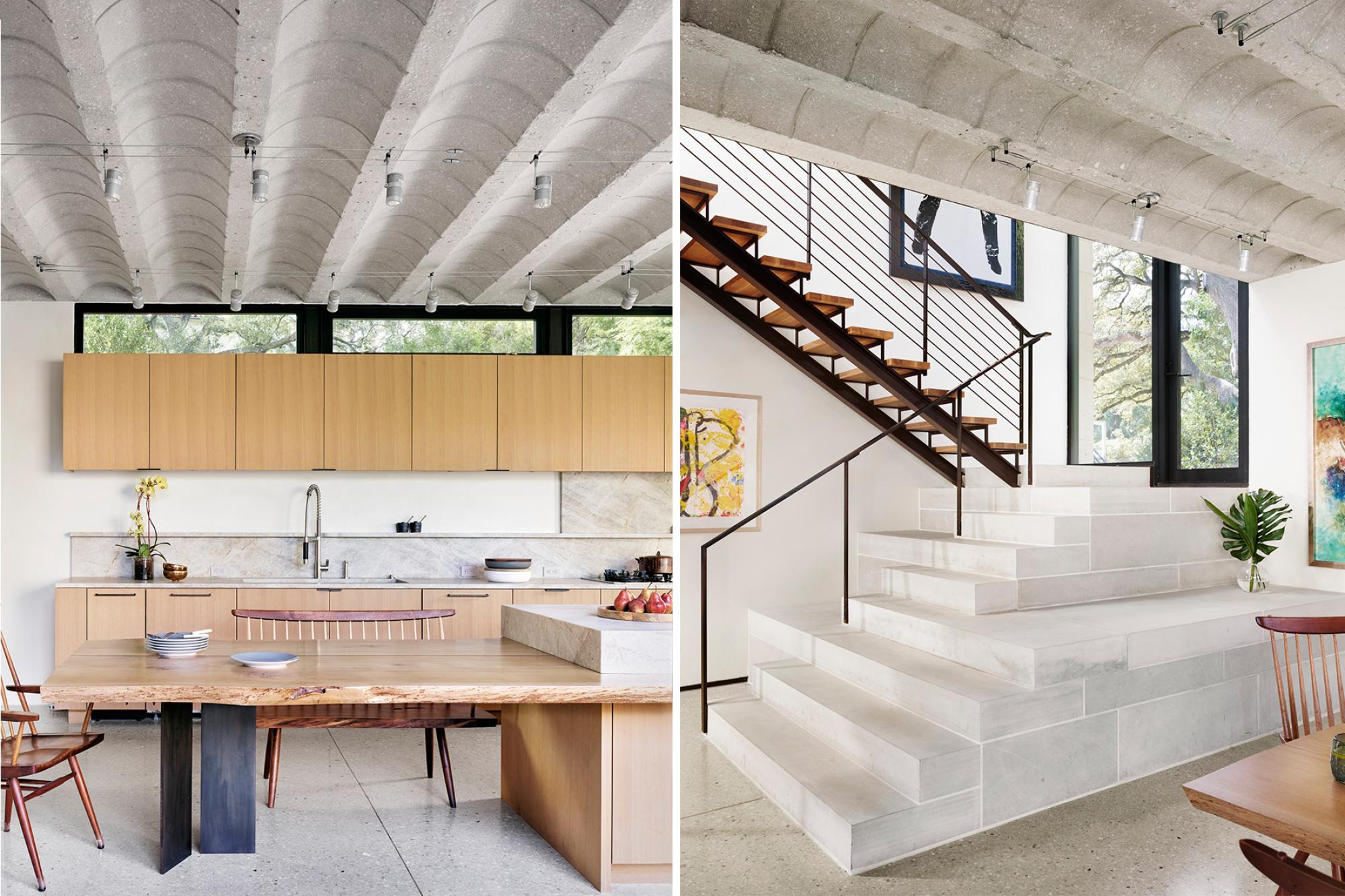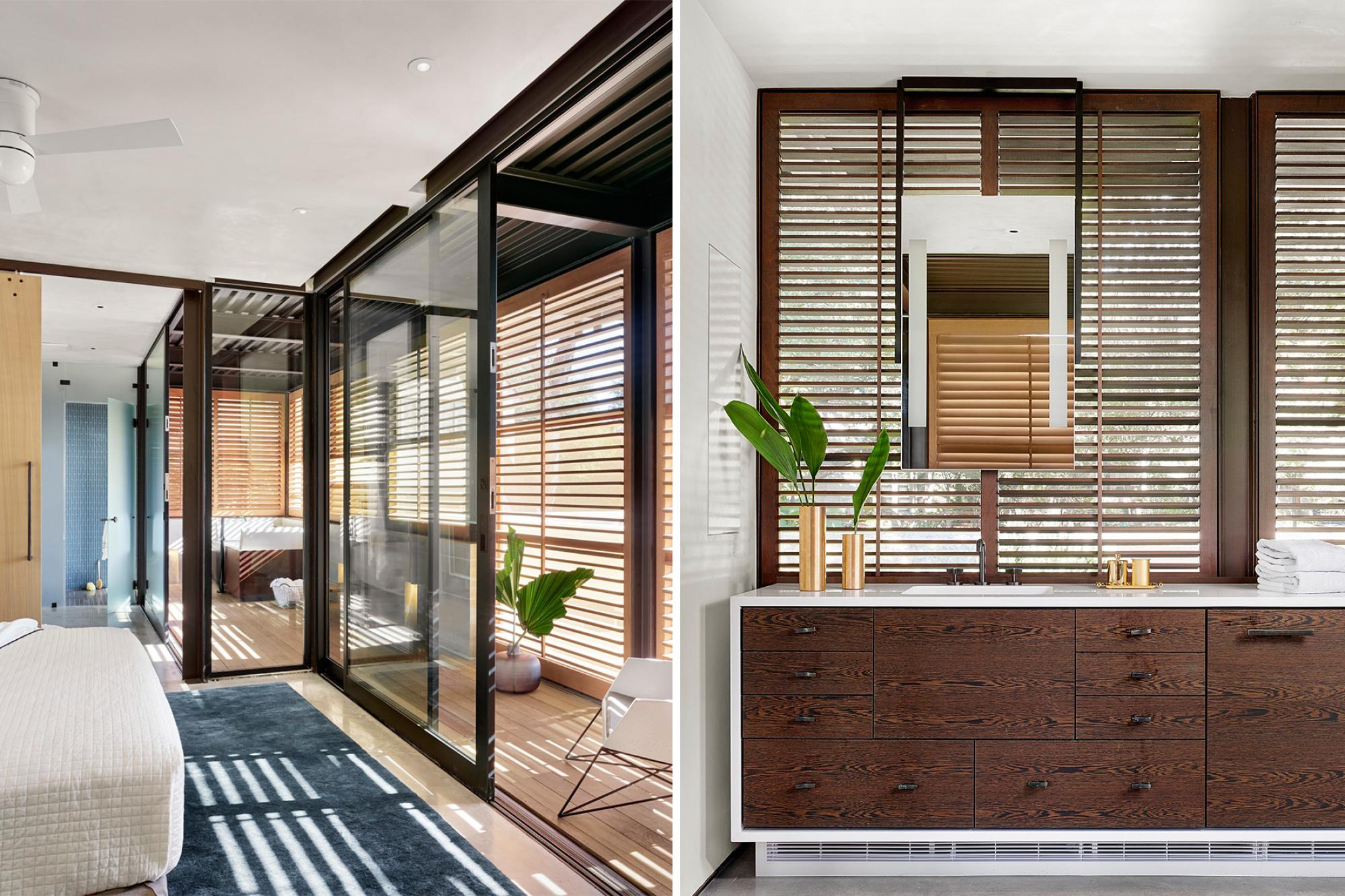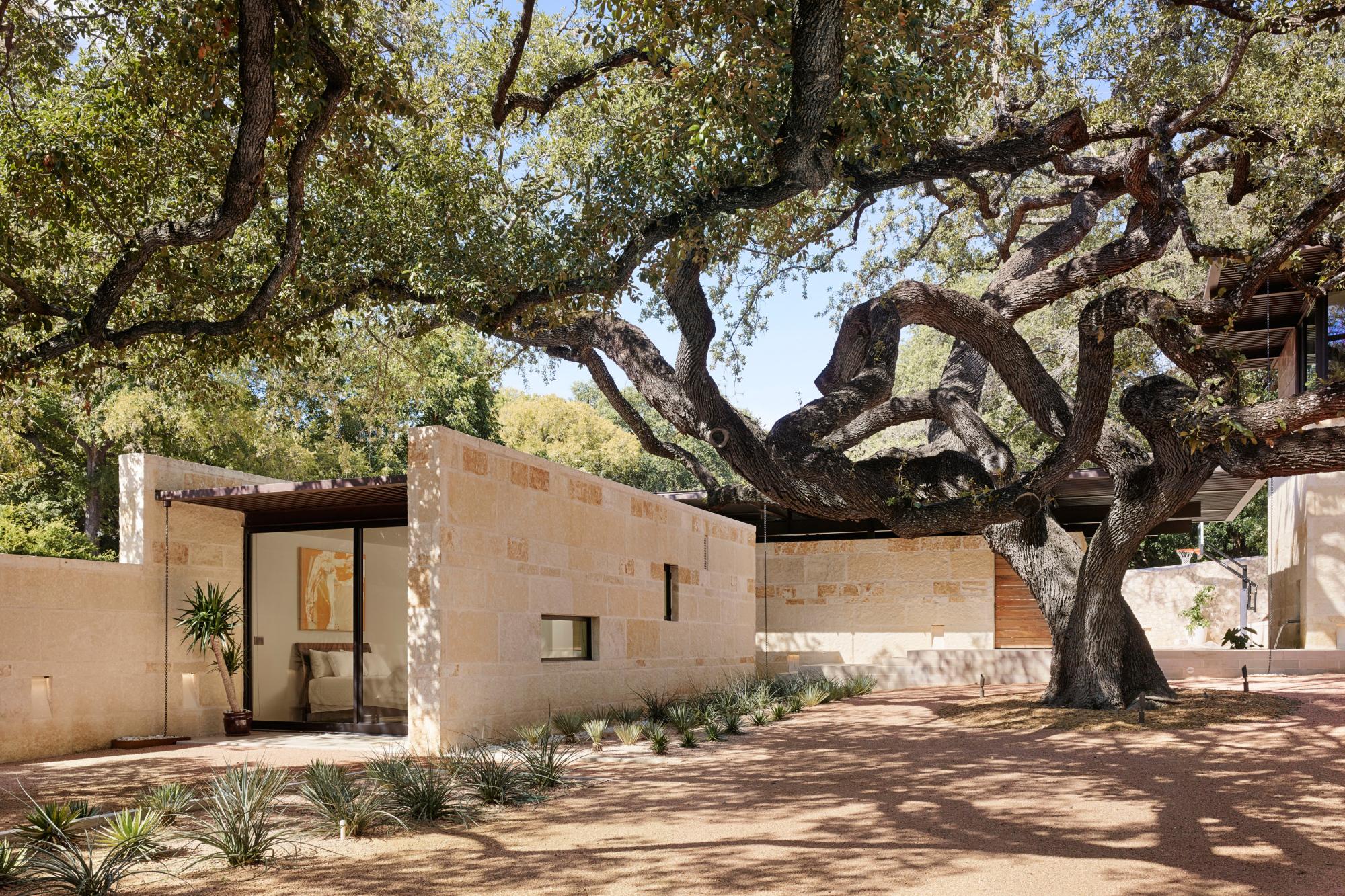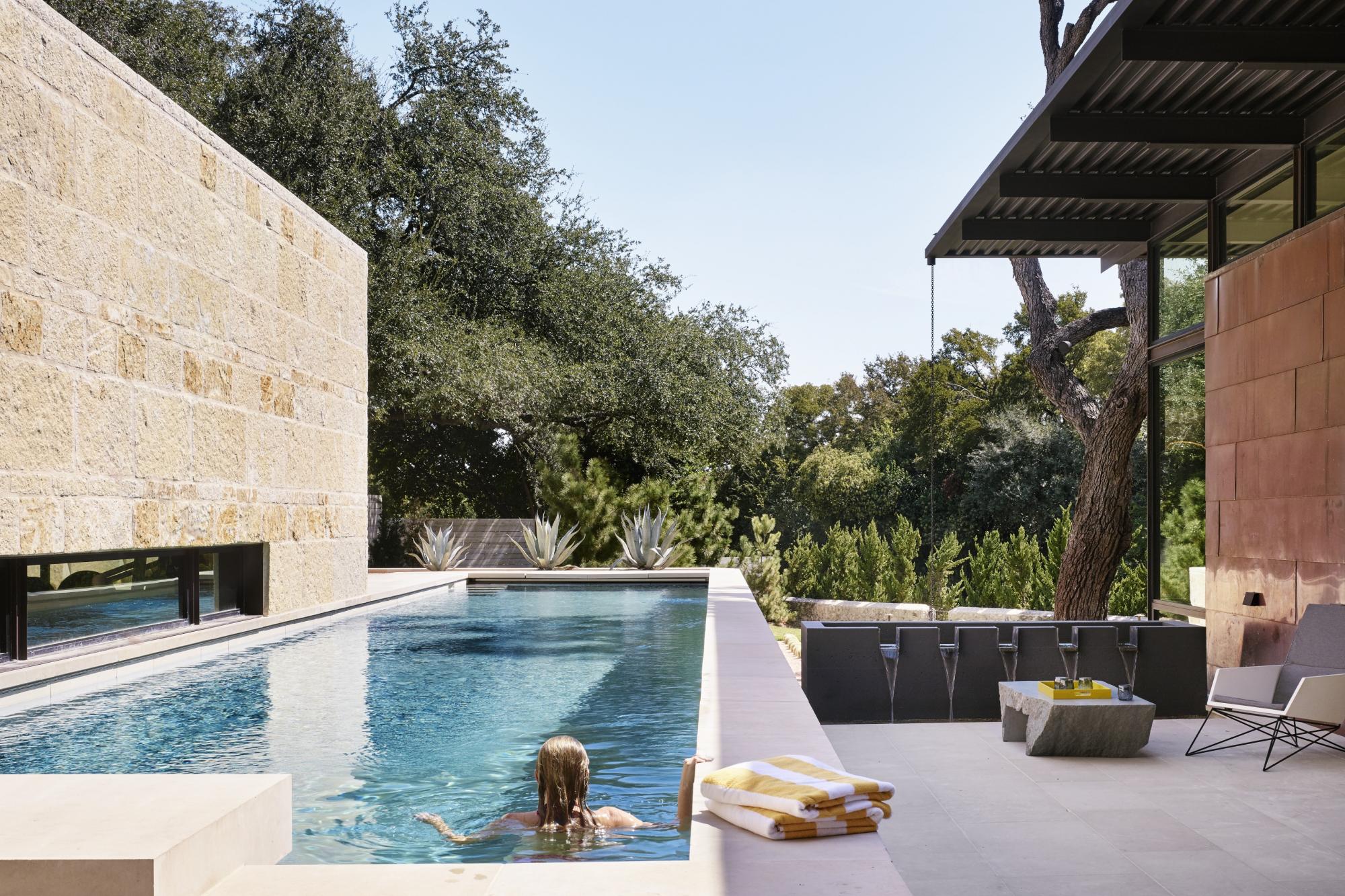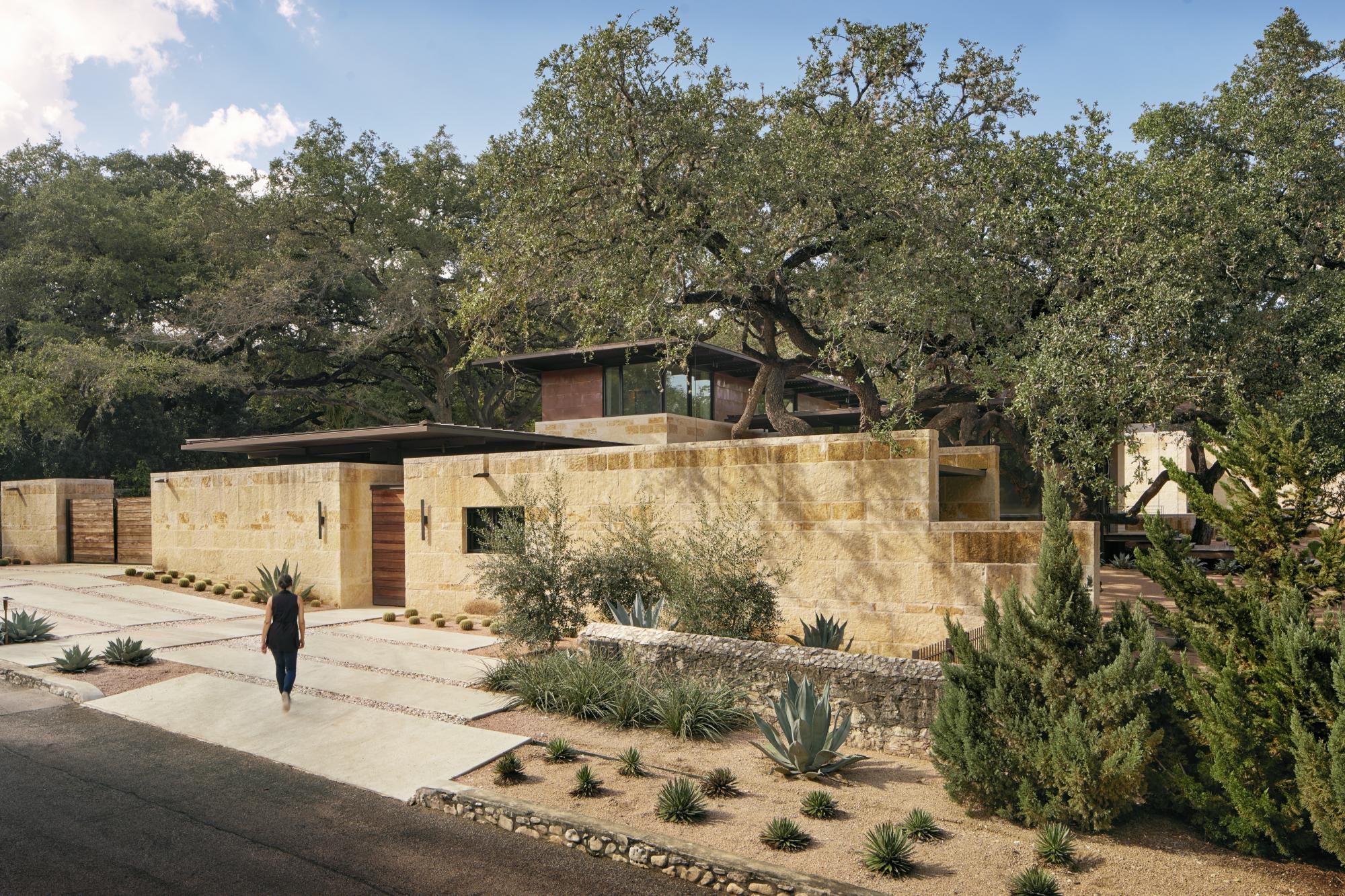 Houses
Olmos Park Residence
of
Olmos Park Residence
The Olmos Park Residence is found on a winding road that delineates the lower edge of a heavily forested flood basin. The site of the house included many live oak trees, with one majestic oak serving as the "living sculpture" around which the house was sited.
Playing off of the low historic limestone walls bounding this tight corner lot, the house was conceived as a series of handcrafted stone buildings that define internal courtyards and create privacy at the edges, thereby allowing an open, floating glass-and-steel living pavilion at the heart of the site overlooking the magnificent oak tree court. Visitors pass through a large pivoting wood gate from the street and residents park in a carport; both continue up the covered walk of the oak court to the transparent glass entry link. The kitchen opens into a secondary and more intimate courtyard with a small lap pool. The bedrooms are set far back from the streets and tucked into the treetops on the second level, which is clad in lighter materials of copper and slatted wood.
The two-story building was cut into the sloping hillside, allowing the lower edge to spill onto the more level landscape below. The concrete used in this "retaining" structure is expressed throughout, most notably in the structural concrete barrel vaulted ceiling/floor that was formed from recycled oil barrels welded together. Seamlessly integrated with its surrounding natural environment, the residence projects a modern yet timeless presence that honors the historic character of the neighborhood.
12003_N19_board.jpg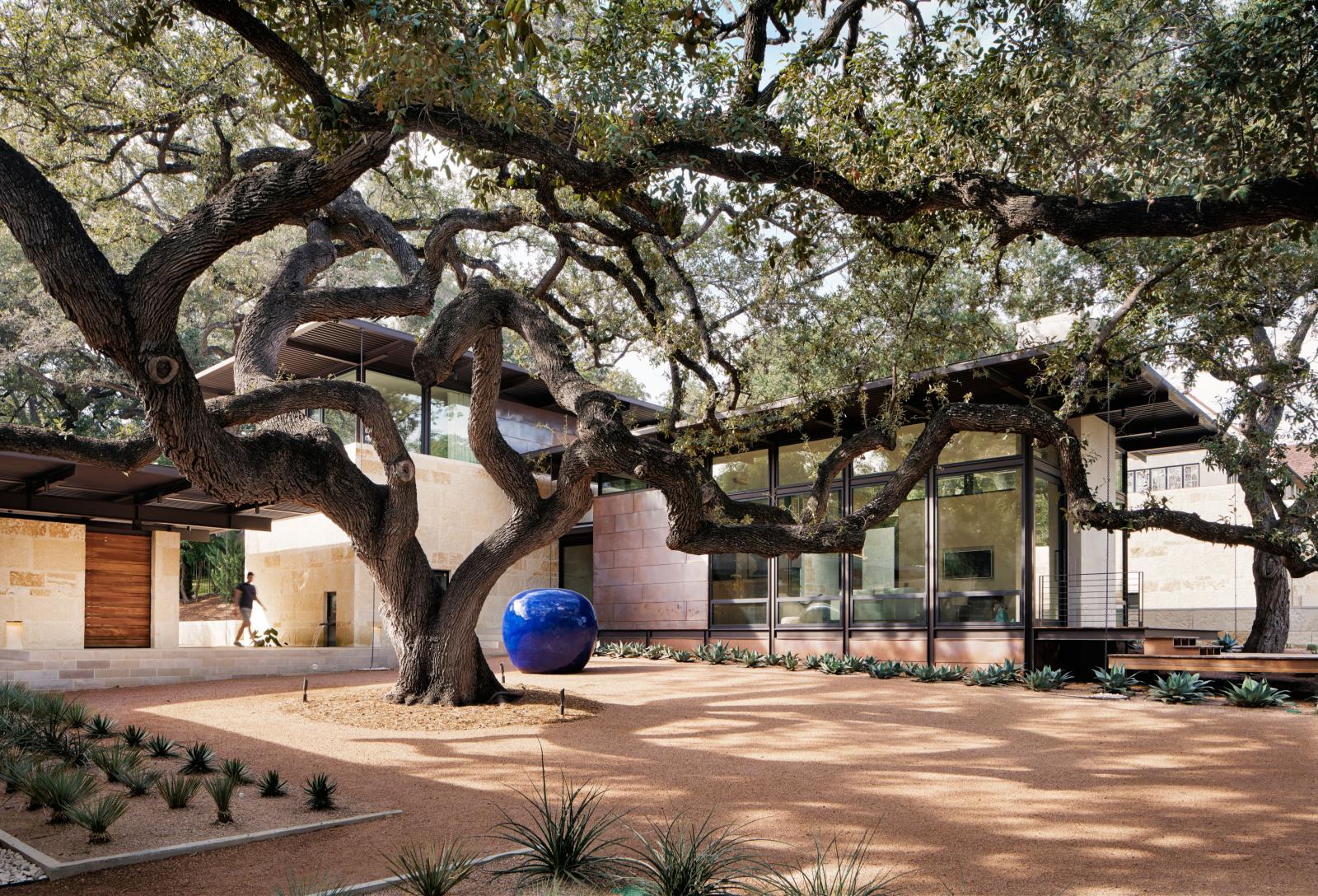 12003_N32_board.jpg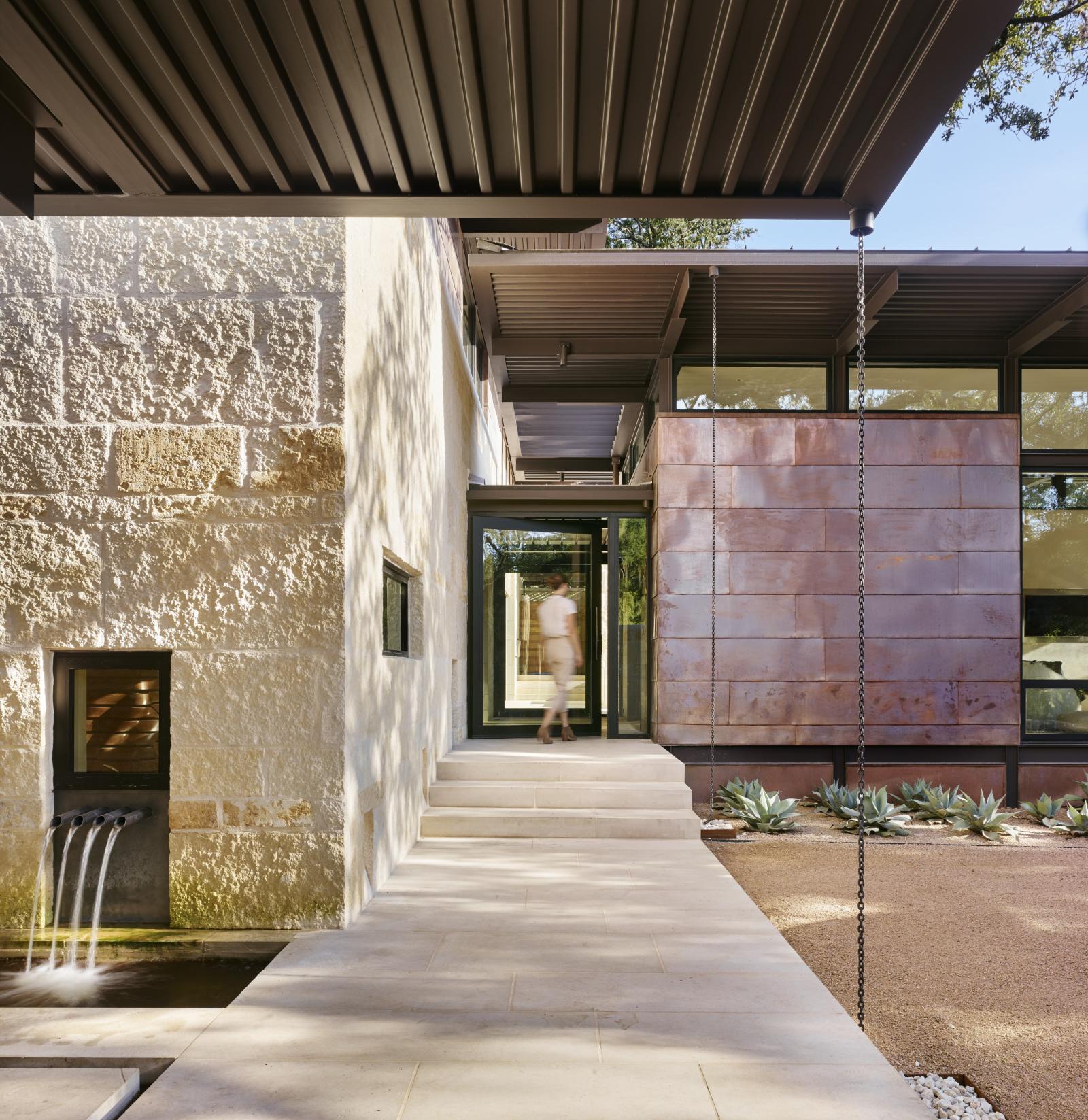 12003_P_board.jpg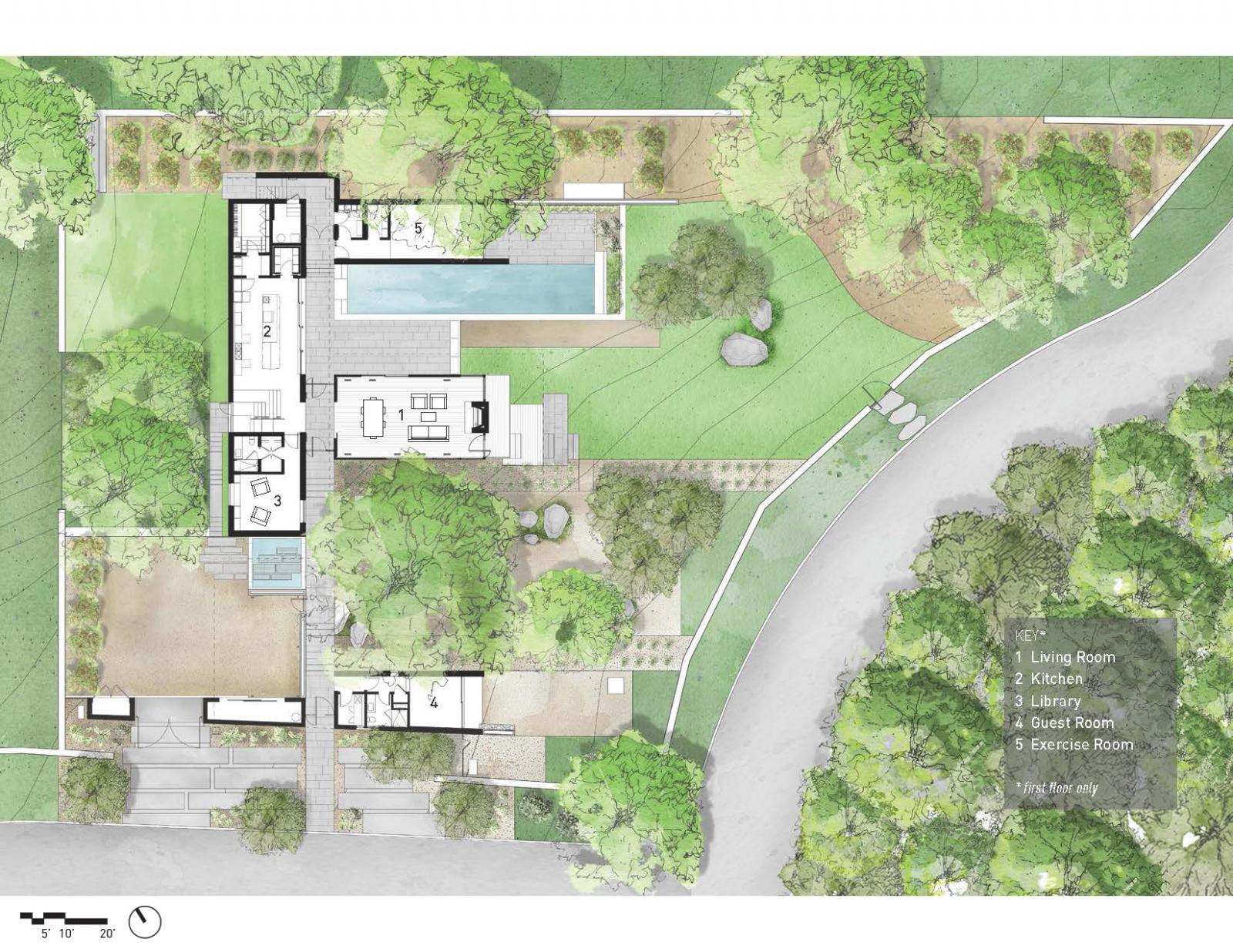 vertical4.jpg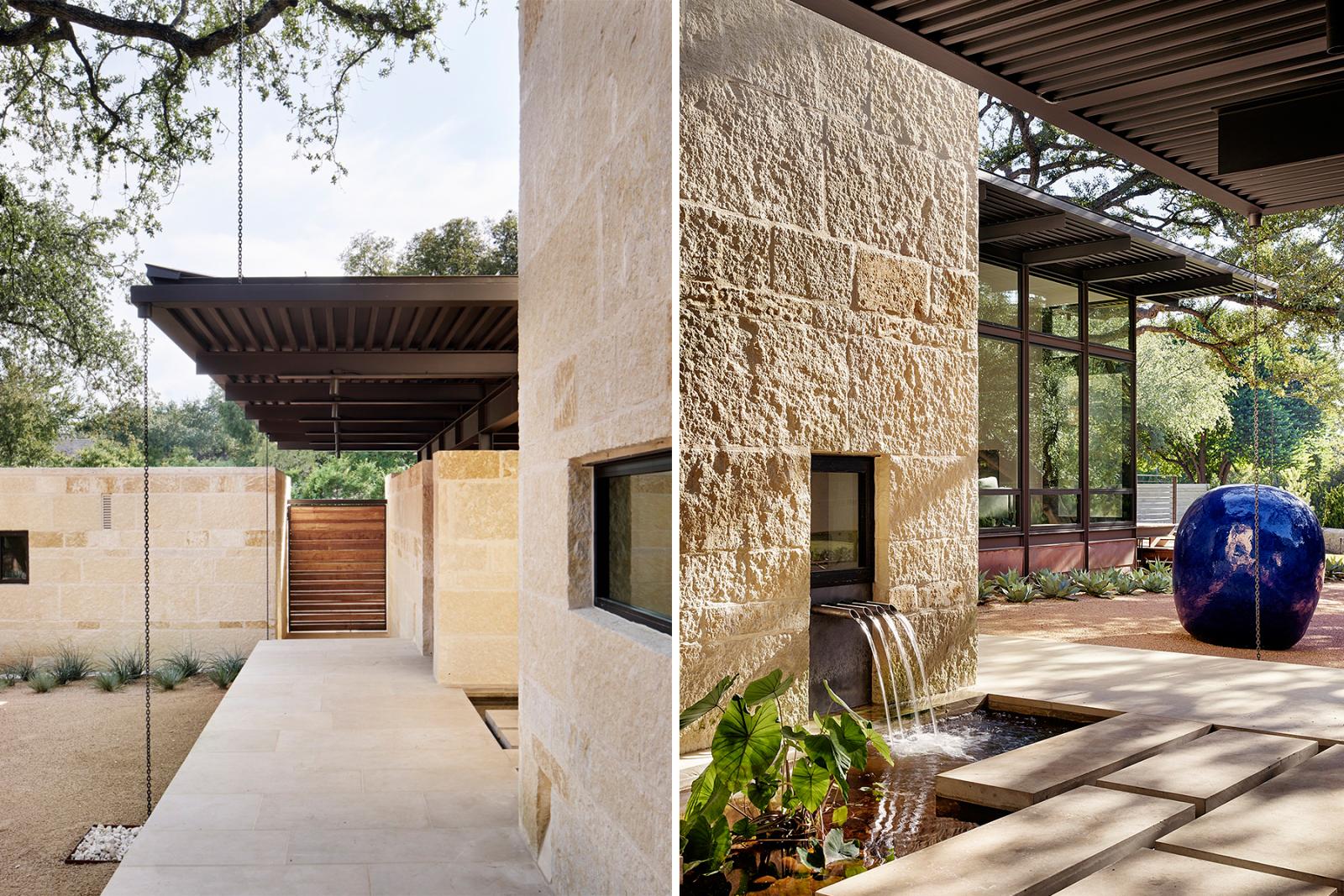 12003_N22_board.jpg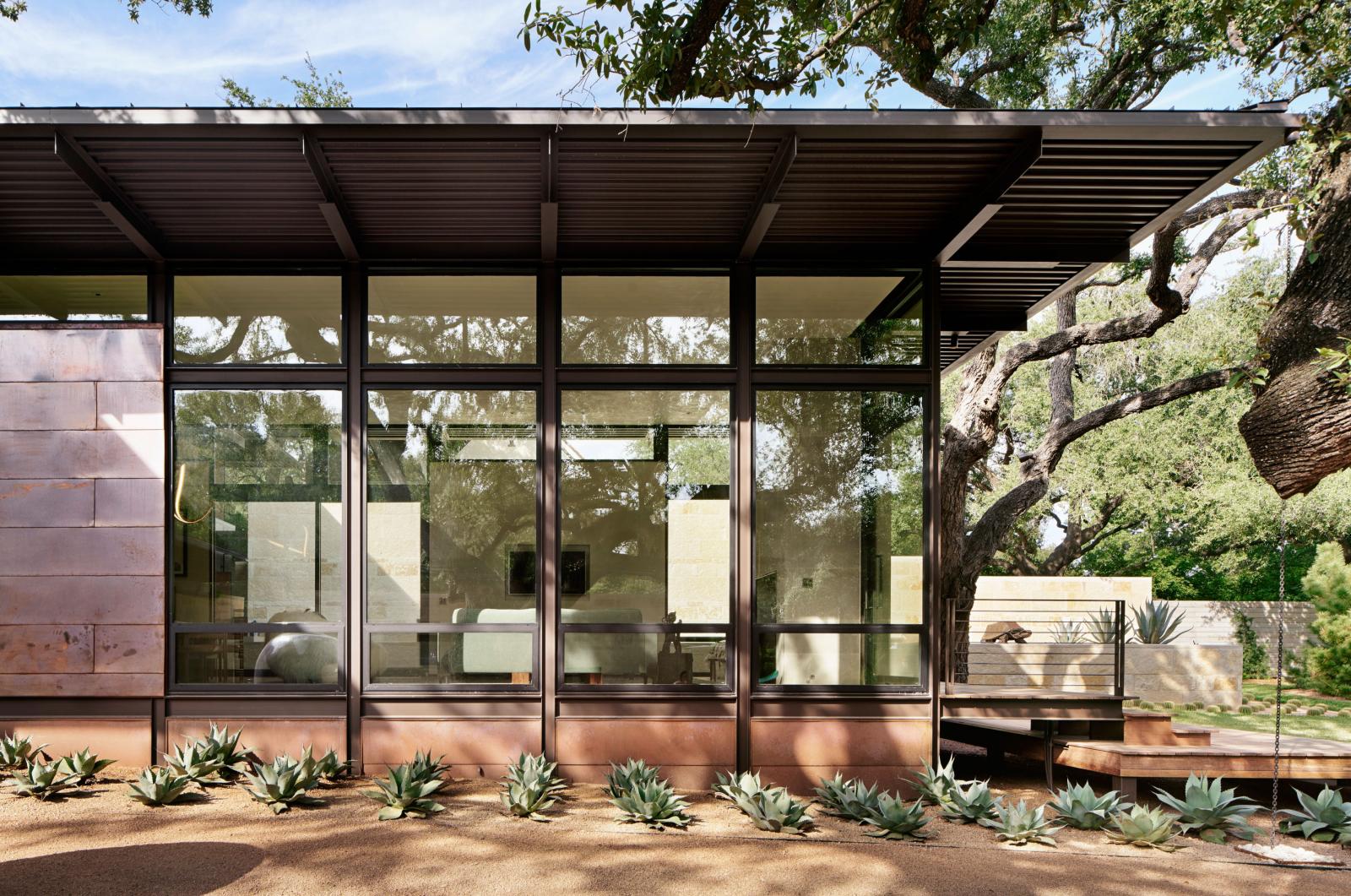 vertical6.jpg
12003_N34_board.jpg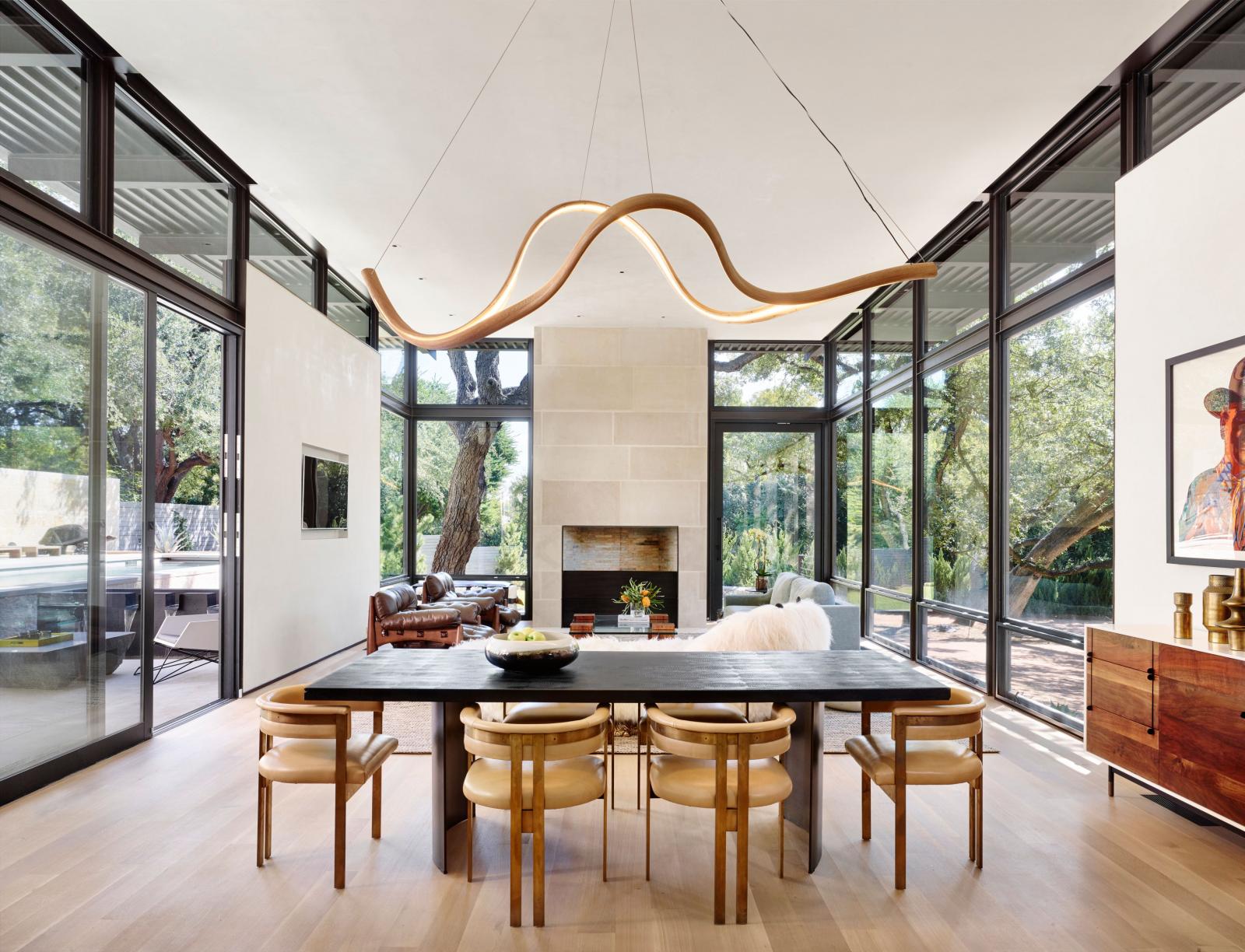 kitchen.jpg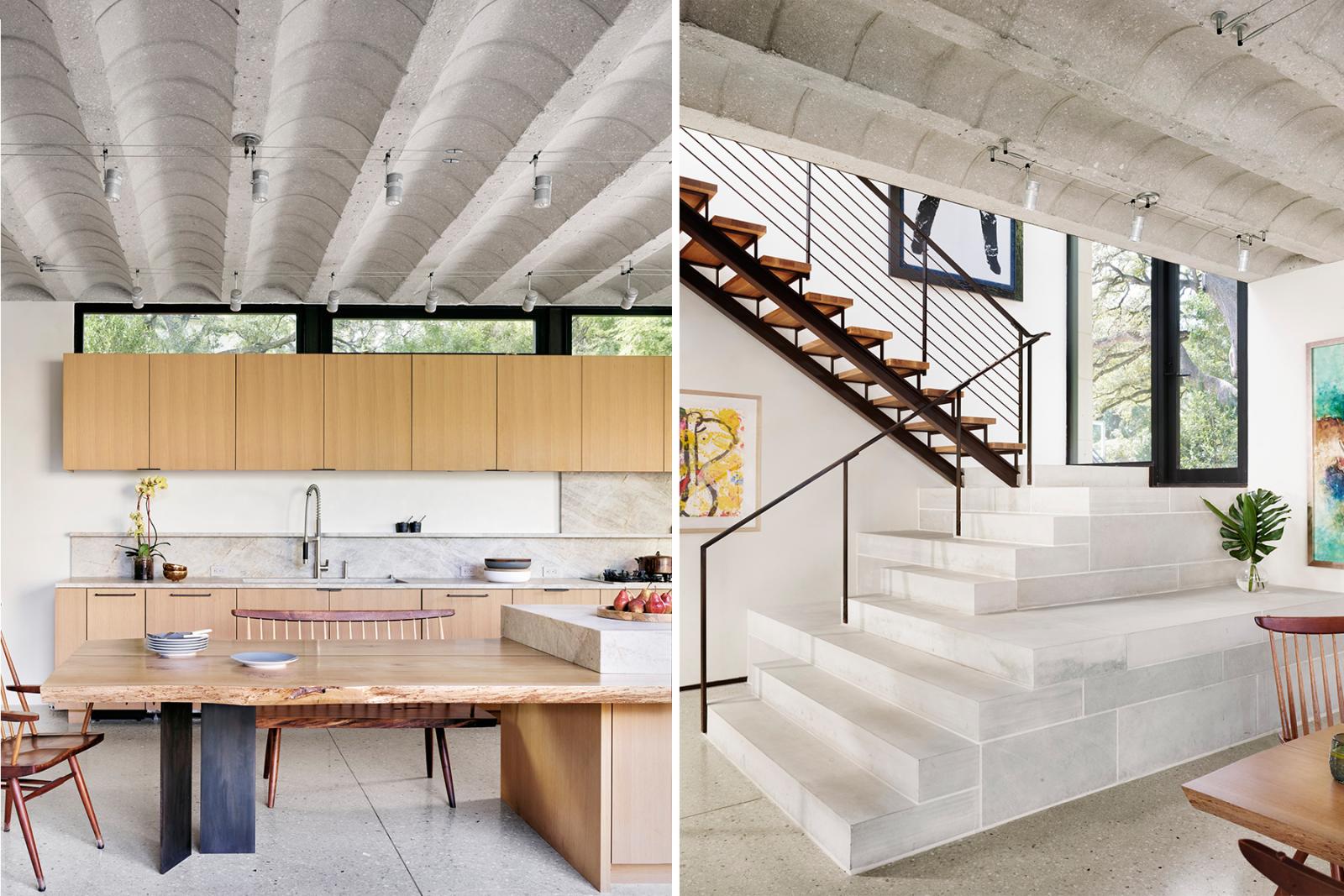 vertical5.jpg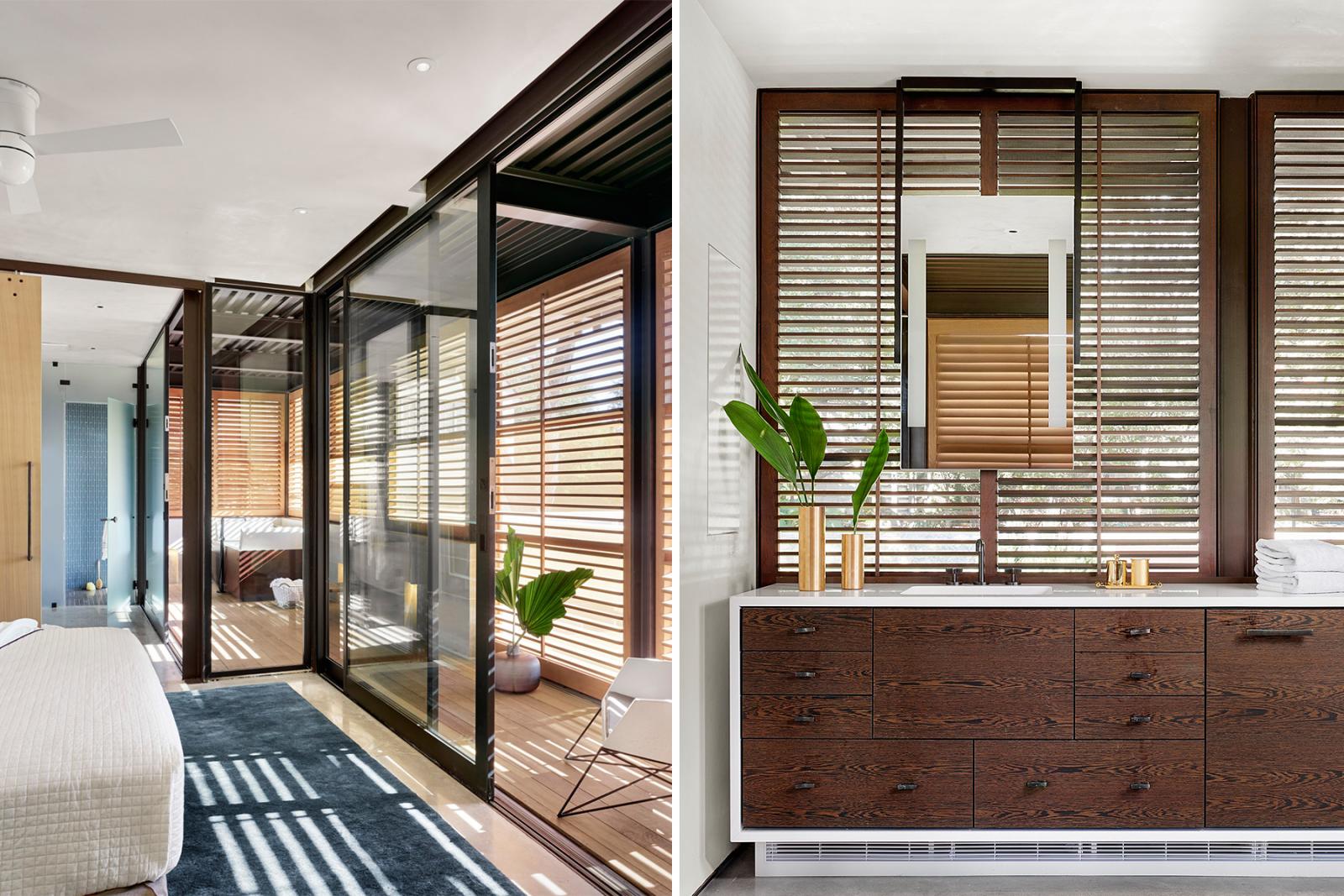 12003_N30_board.jpg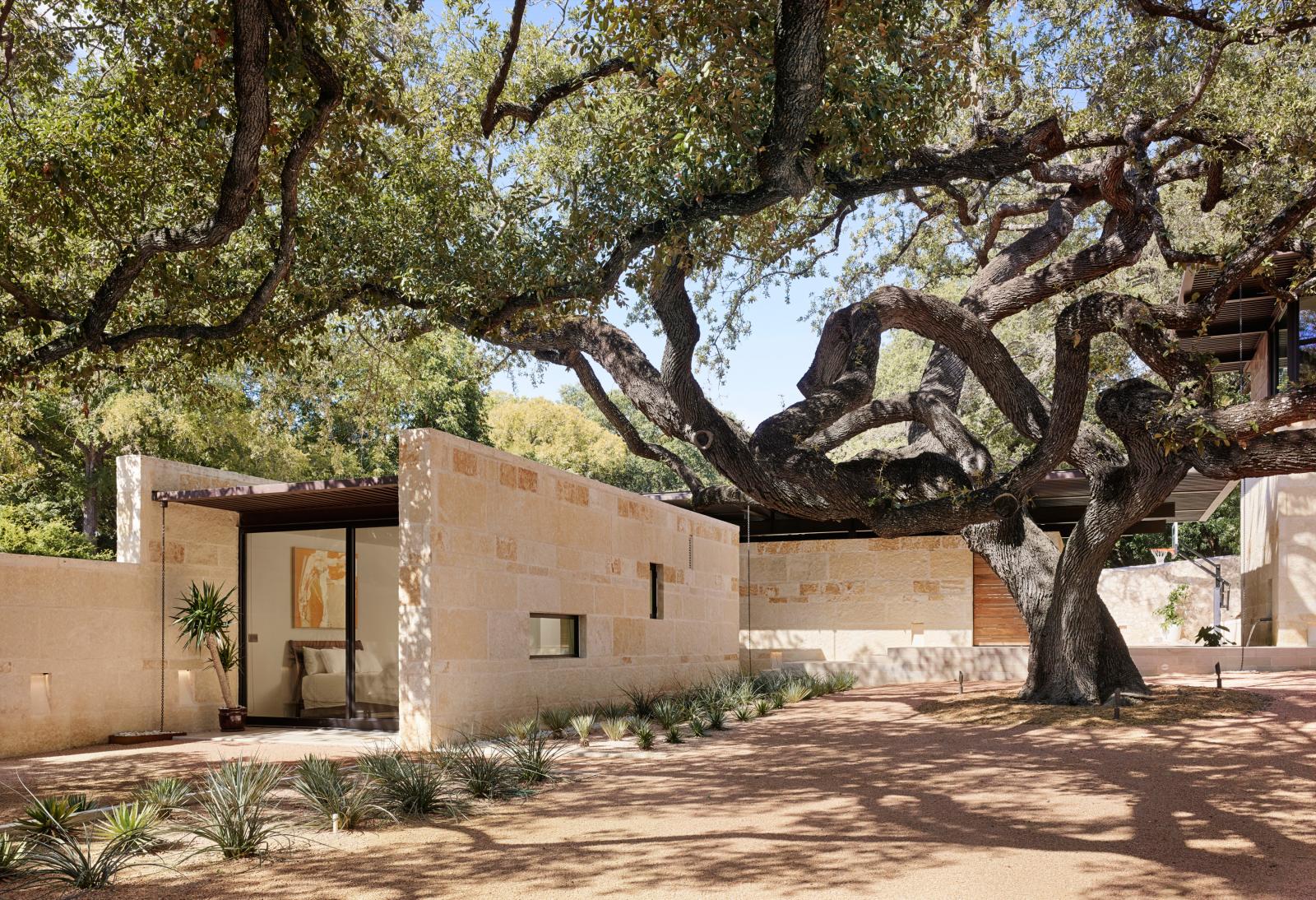 12003_N37_board.jpg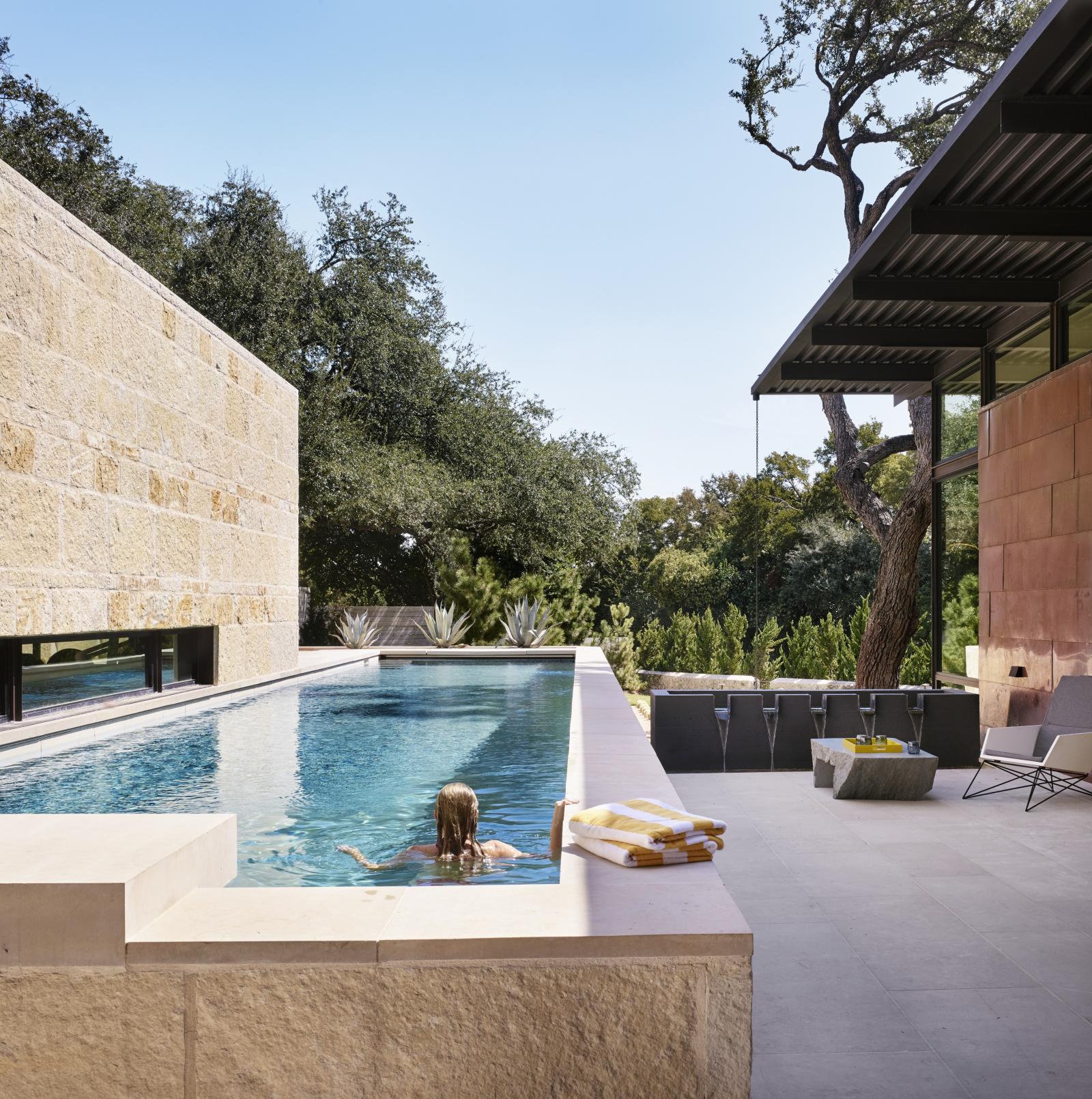 12003_N46_board.jpg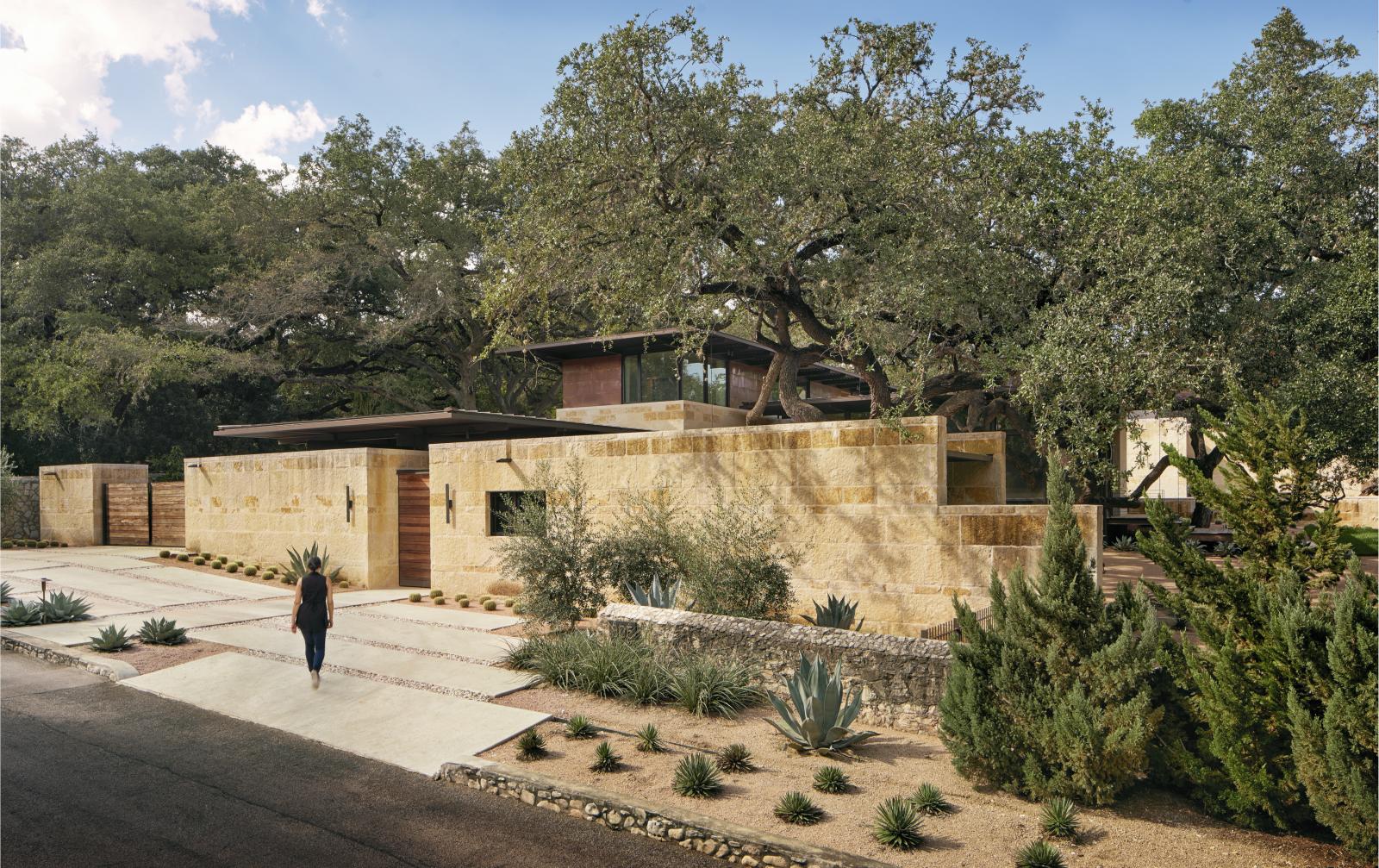 Awards
San Antonio AIA Design Award
Publications