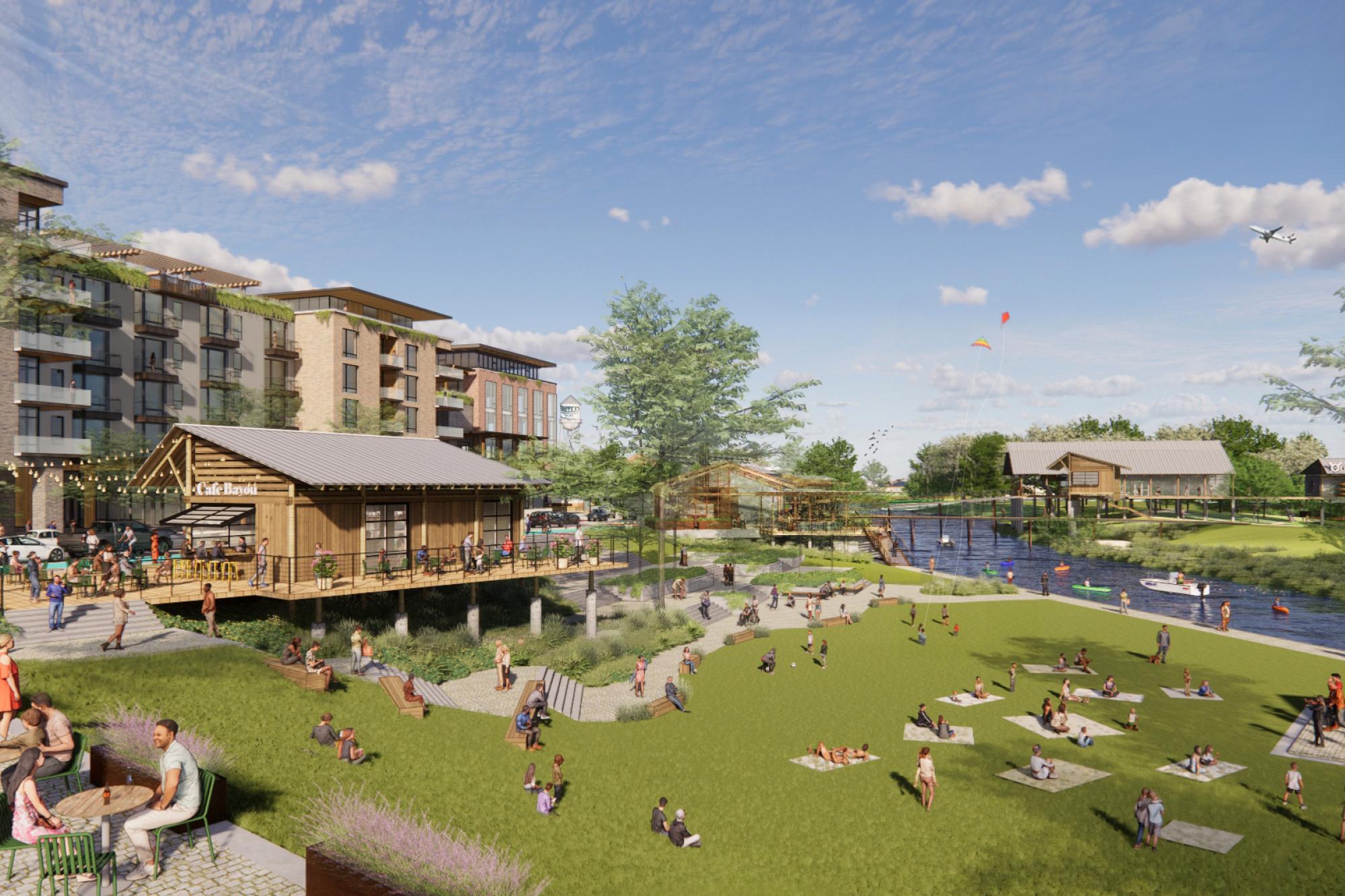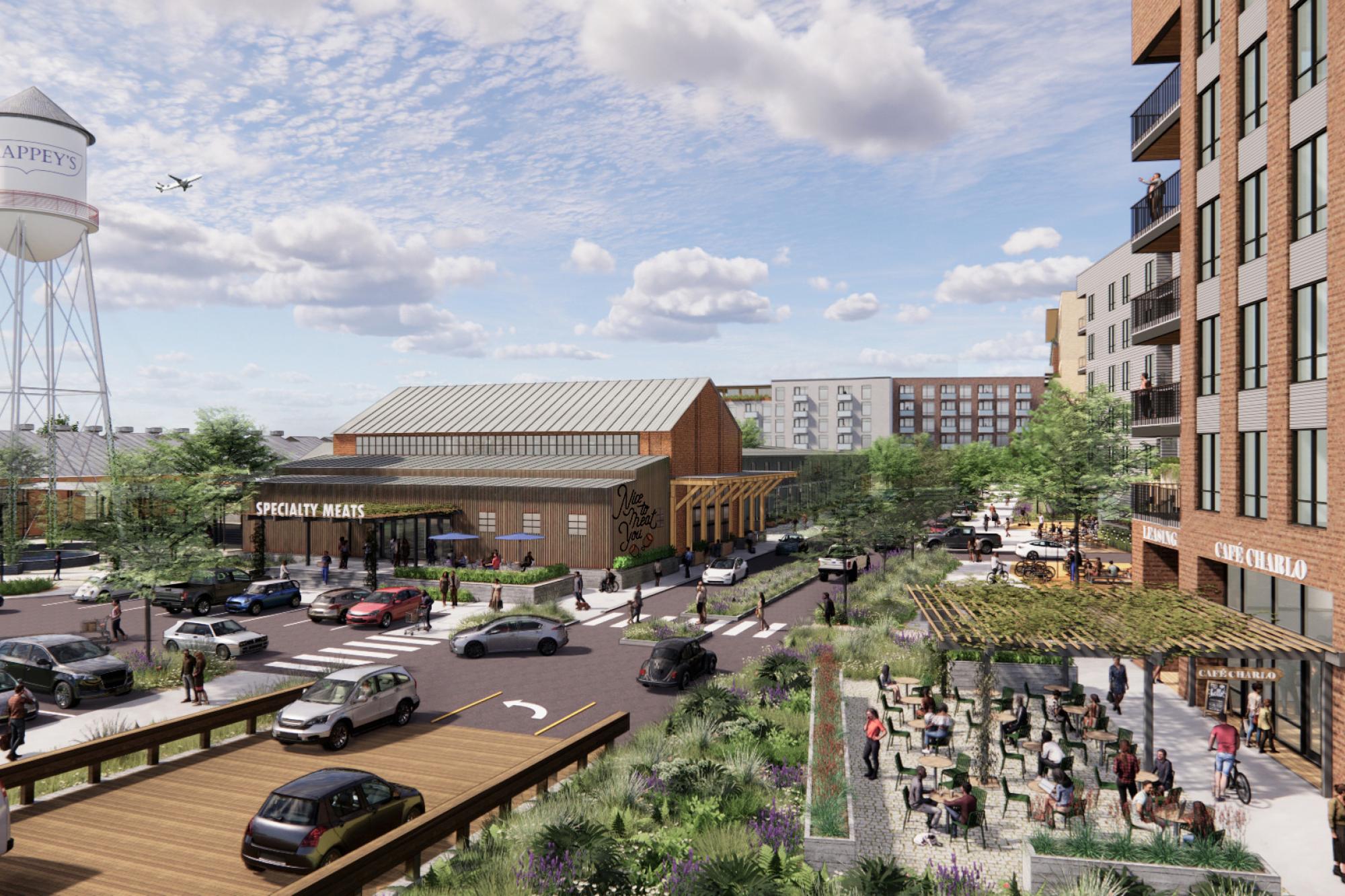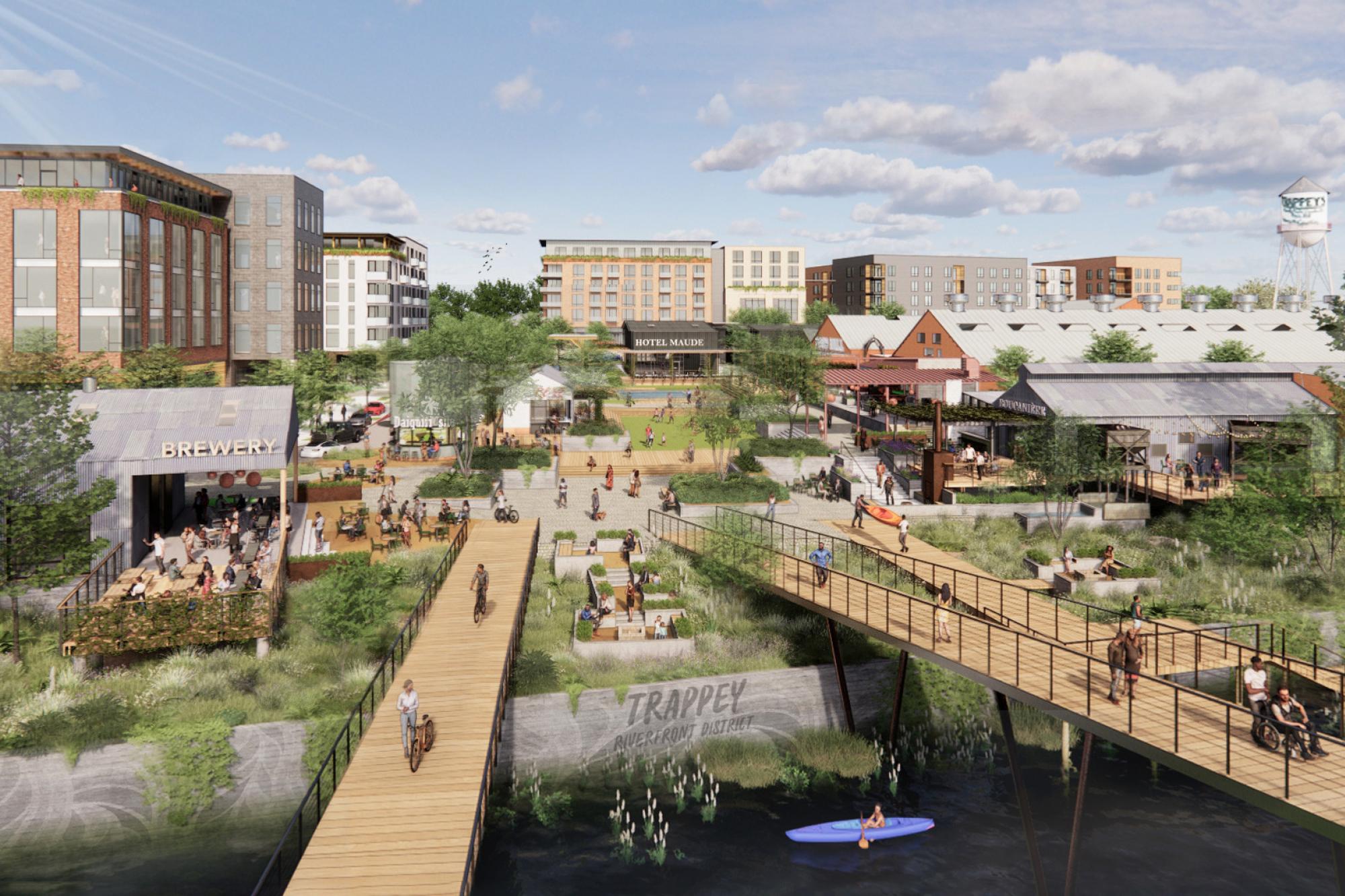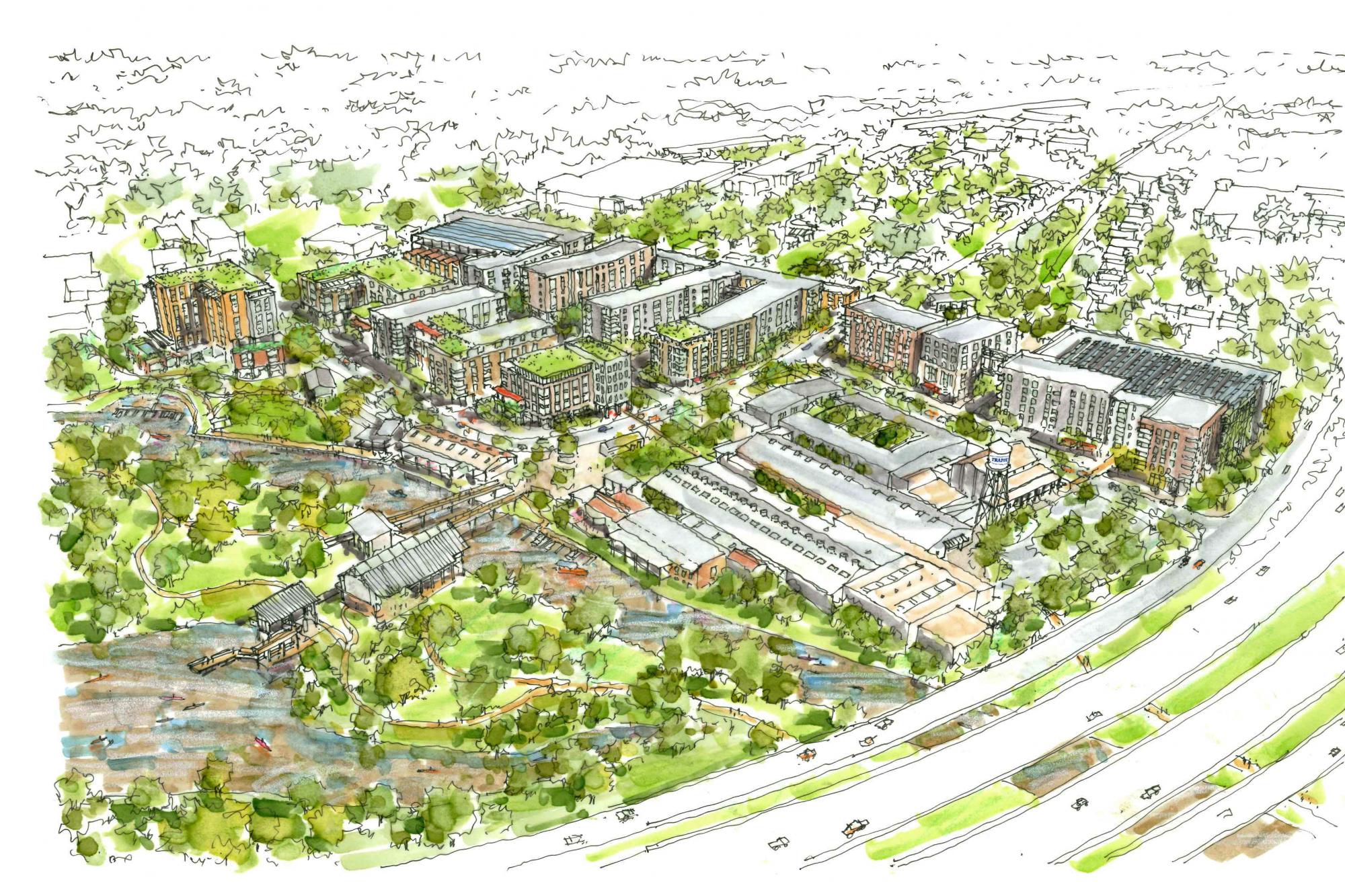 Trappey Riverfront District
The transformational redevelopment of the abandoned Trappey Cannery on the banks of the Vermilion River in Lafayette, LA leverages creative program, branding, architecture and planning to create an iconic sense of place while successfully integrating complex programmatic needs with a thoughtful mix of preservation, re-interpretation and new construction. The project includes the adaptive reuse of the nationally registered historic Trappey Cannery Complex, the renovation of three larger existing public parks (Lil' Woods Playground, Beaver Park, and Heymann Park) and enhanced public connectivity that collectively creates a mixed-used riverfront district that revitalizes and activates the Vermilion River while providing amenities to the local community. 

The re-imagined district introduces a variety of programming including 775,000 SF of multifamily residential, 170,700 SF of hospitality, 133,400 SF of commercial office space, 150,900 SF of retail/dining, a 21,500 SF market and parking for 1,760  vehicles. The human-scaled urban fabric and circulation encourage interaction and provide experiential moments of surprise and delight that draw people through the district. A variety of open spaces of multiple scales engage the surrounding neighborhoods and create a functional 18-hour-a-day destination that appeals to a broad range of users. 
21098_P_N3_board.jpg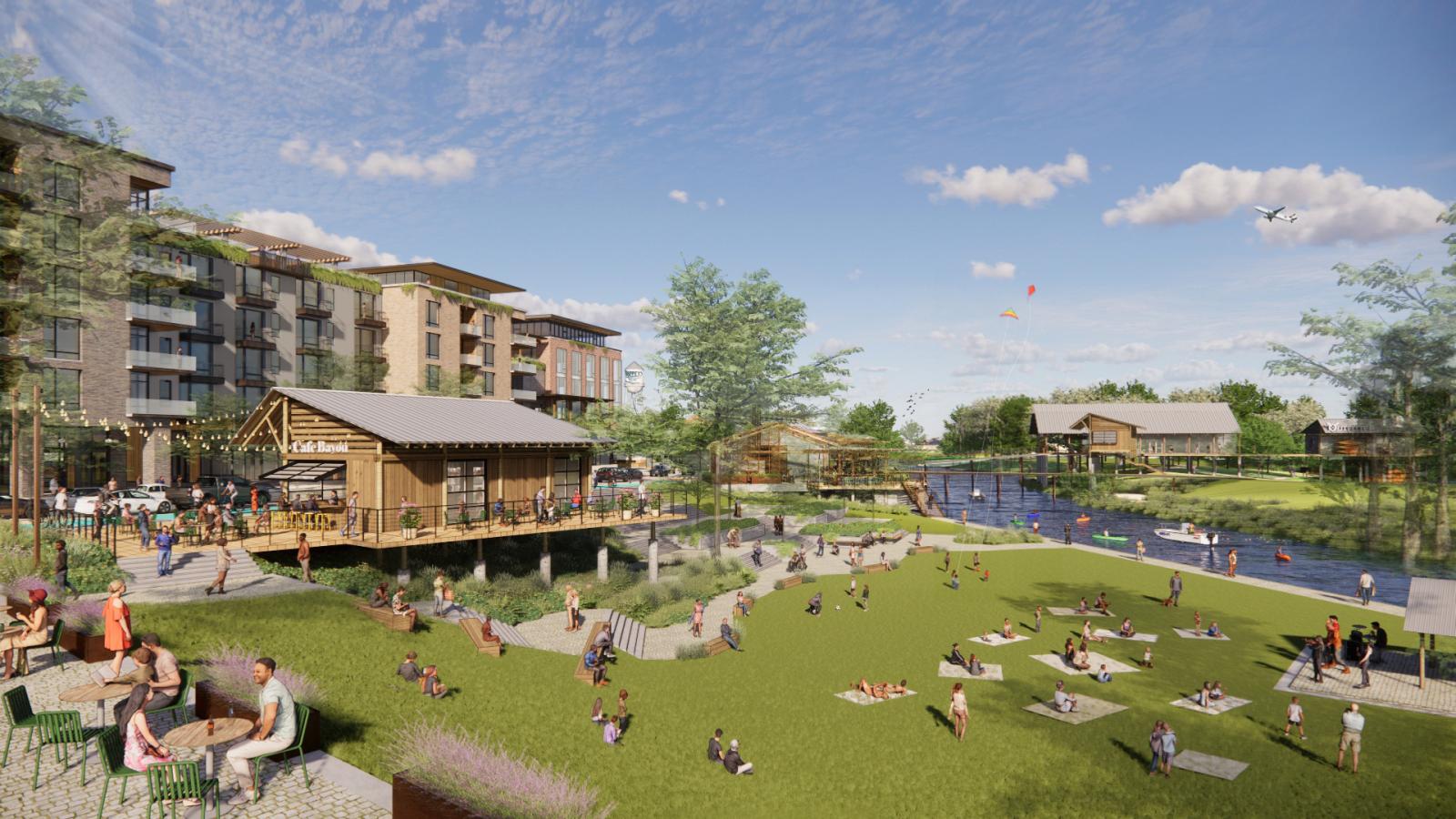 21098_P_N4_board.jpg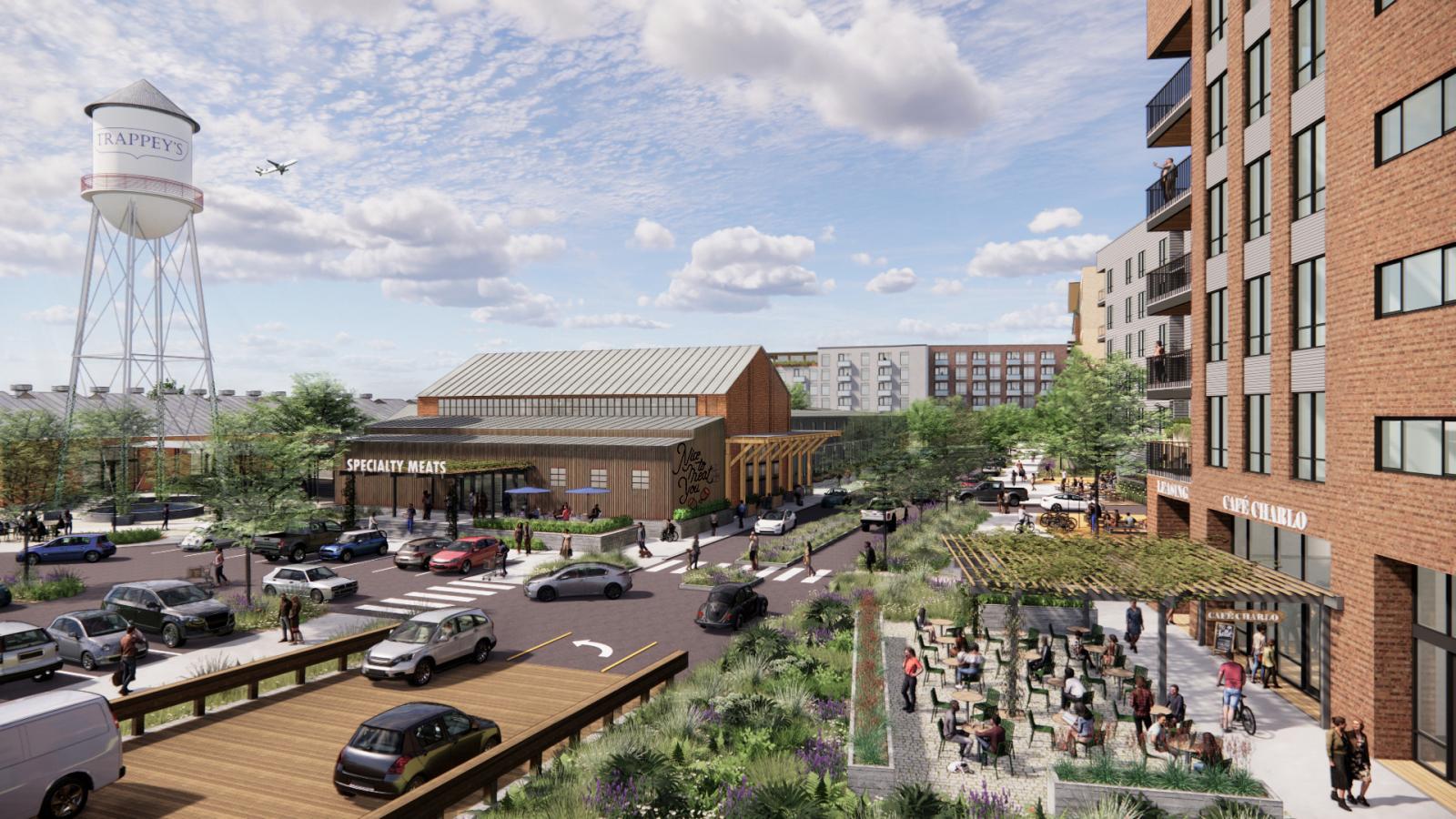 21098_P_N2_board.jpg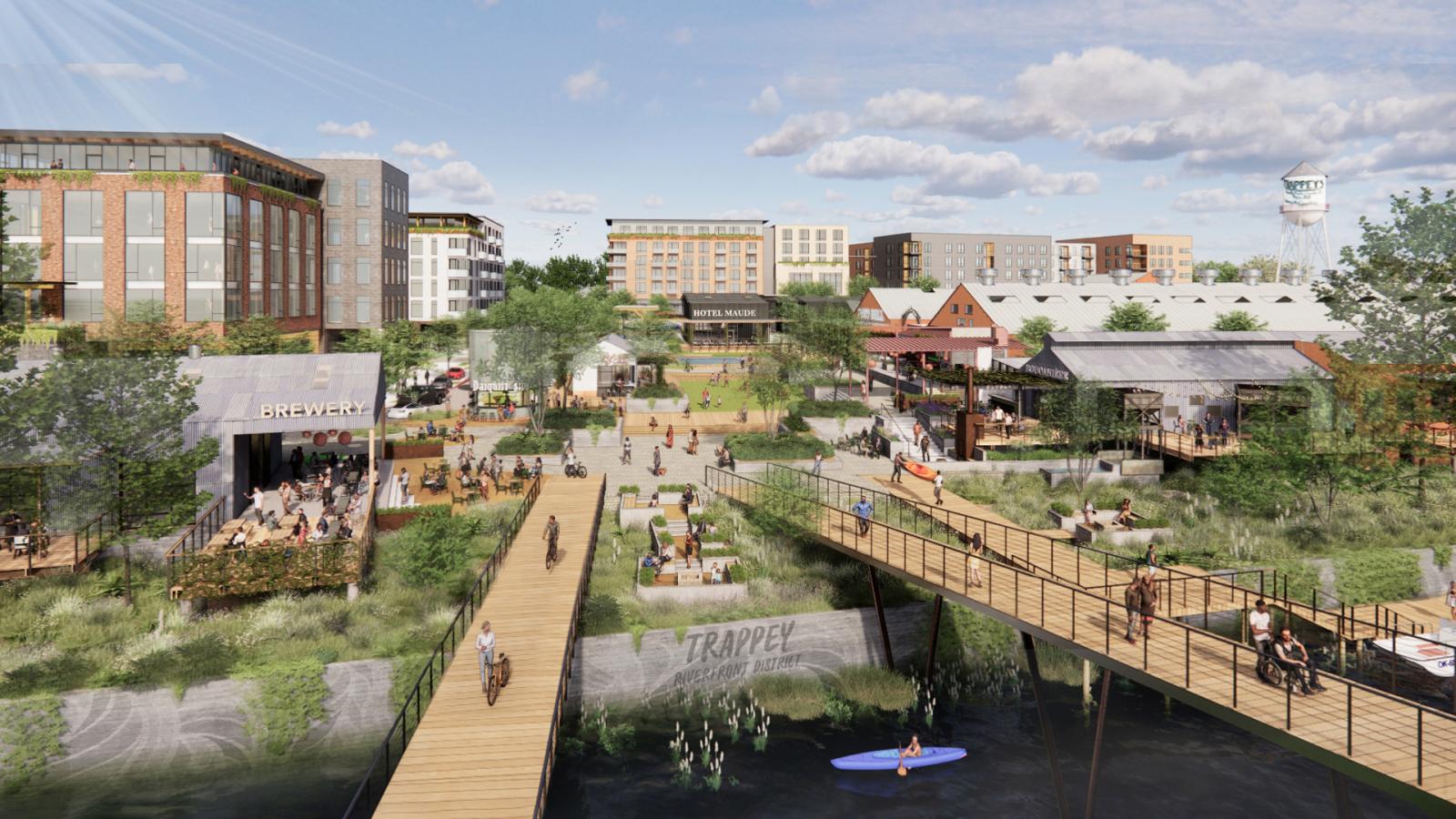 21098_P_board.jpg