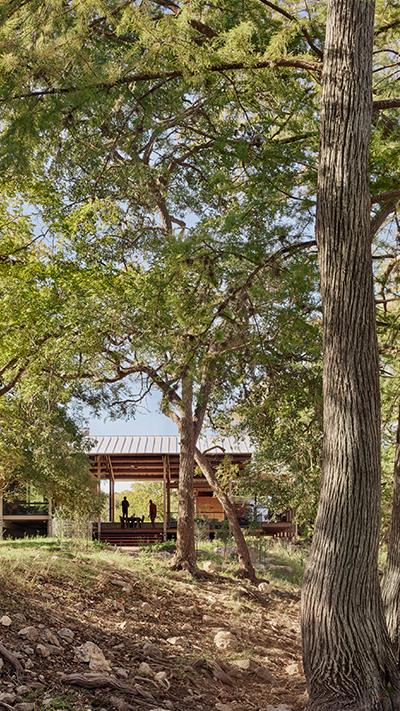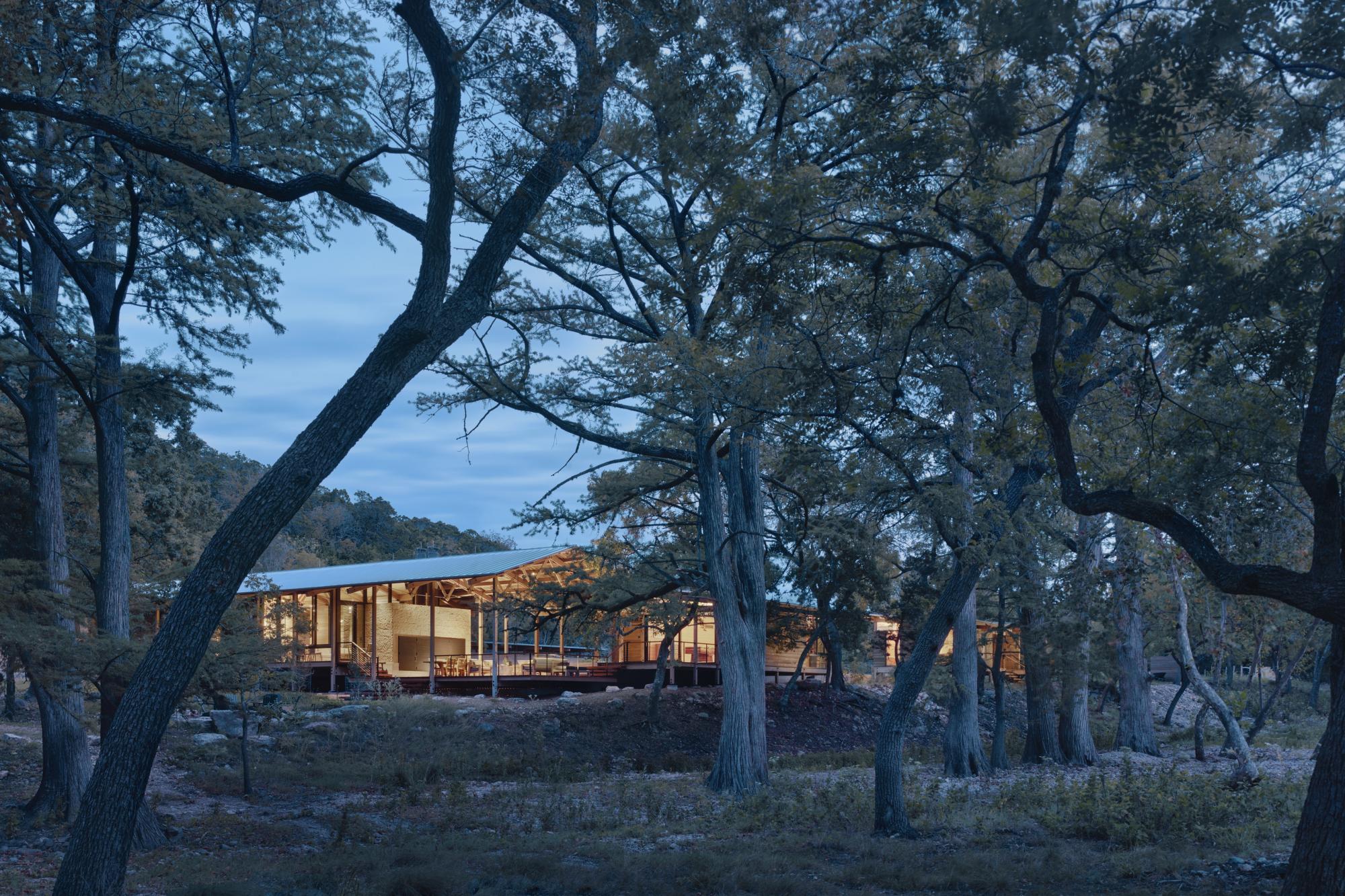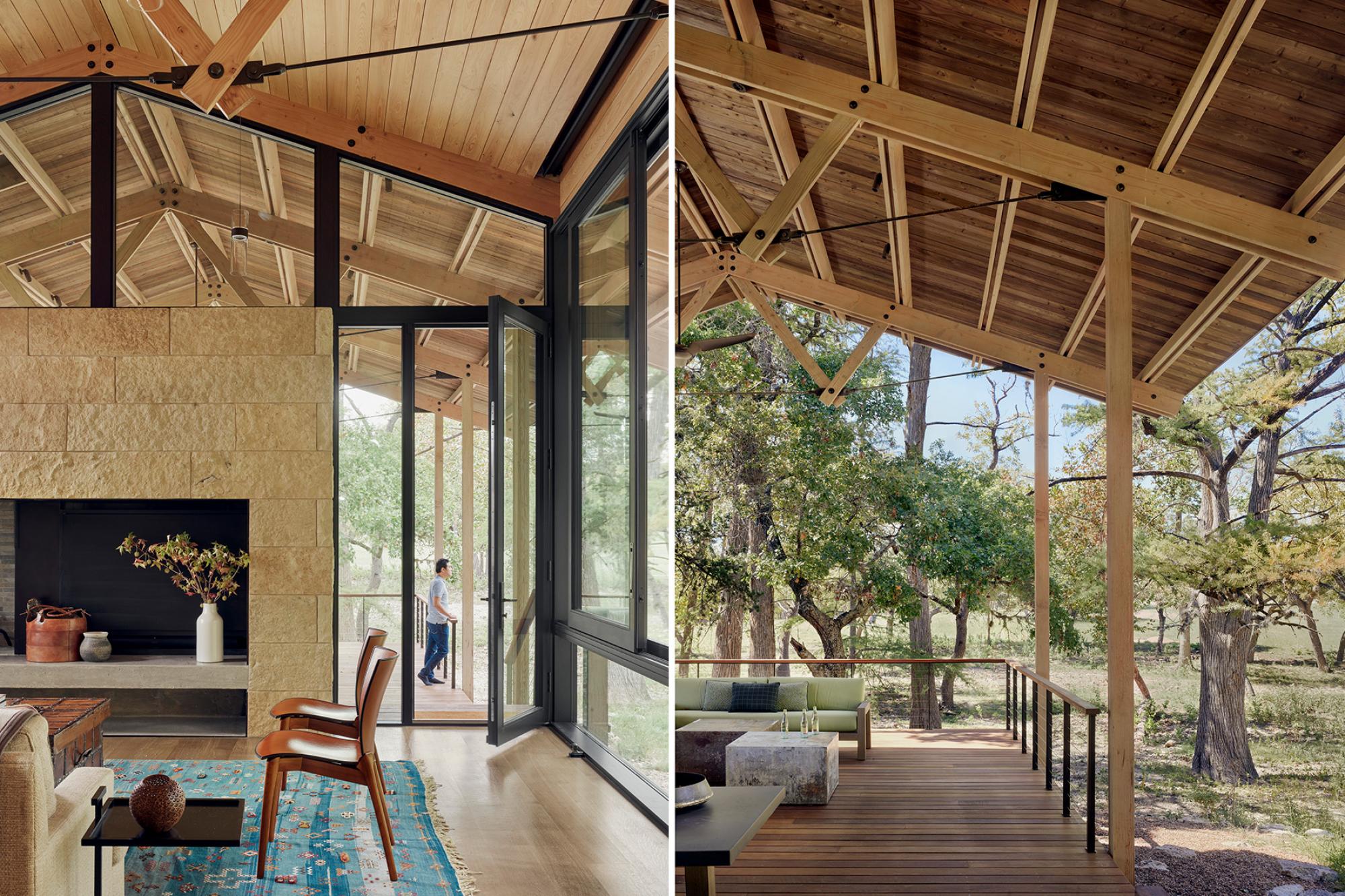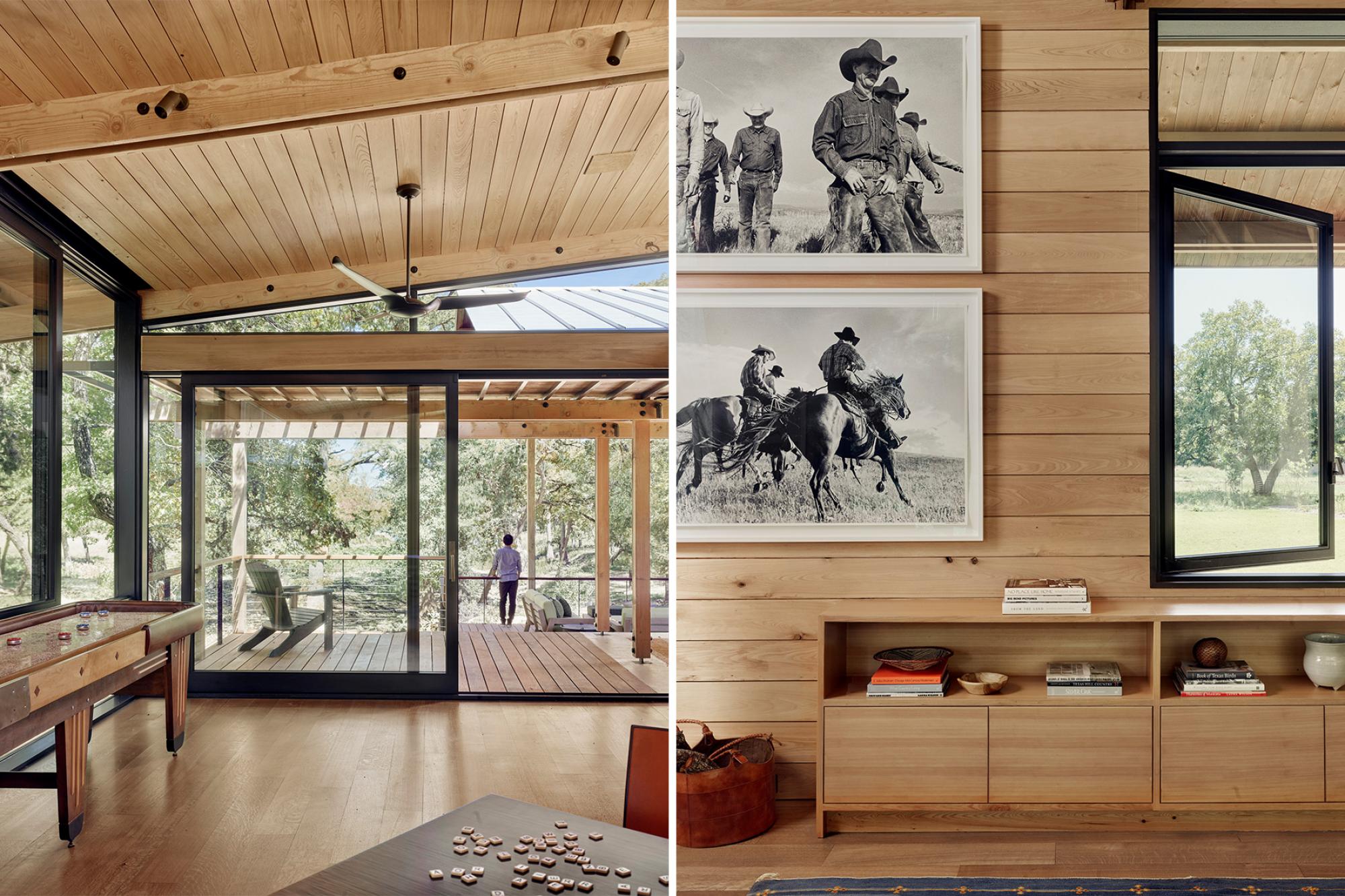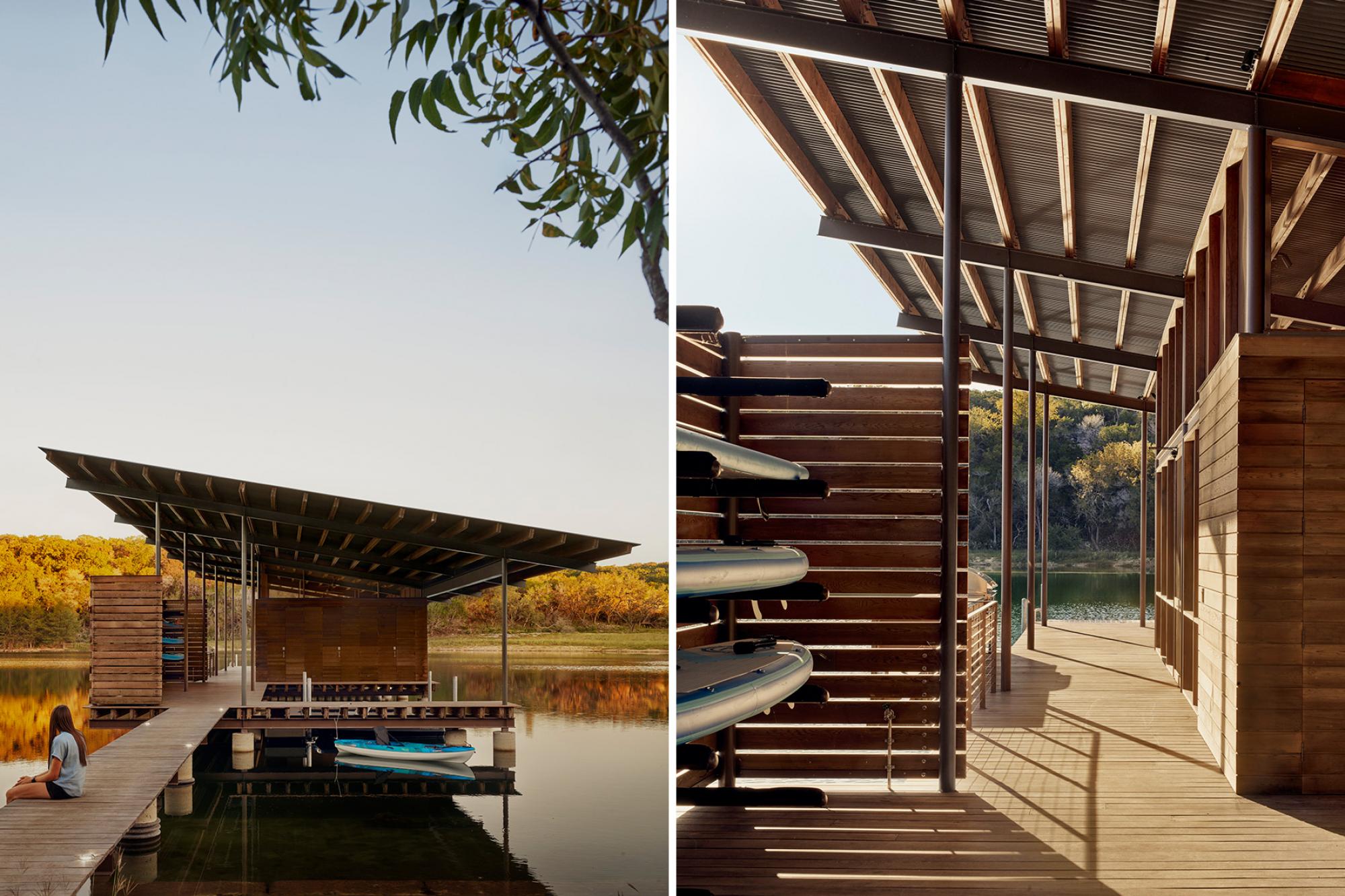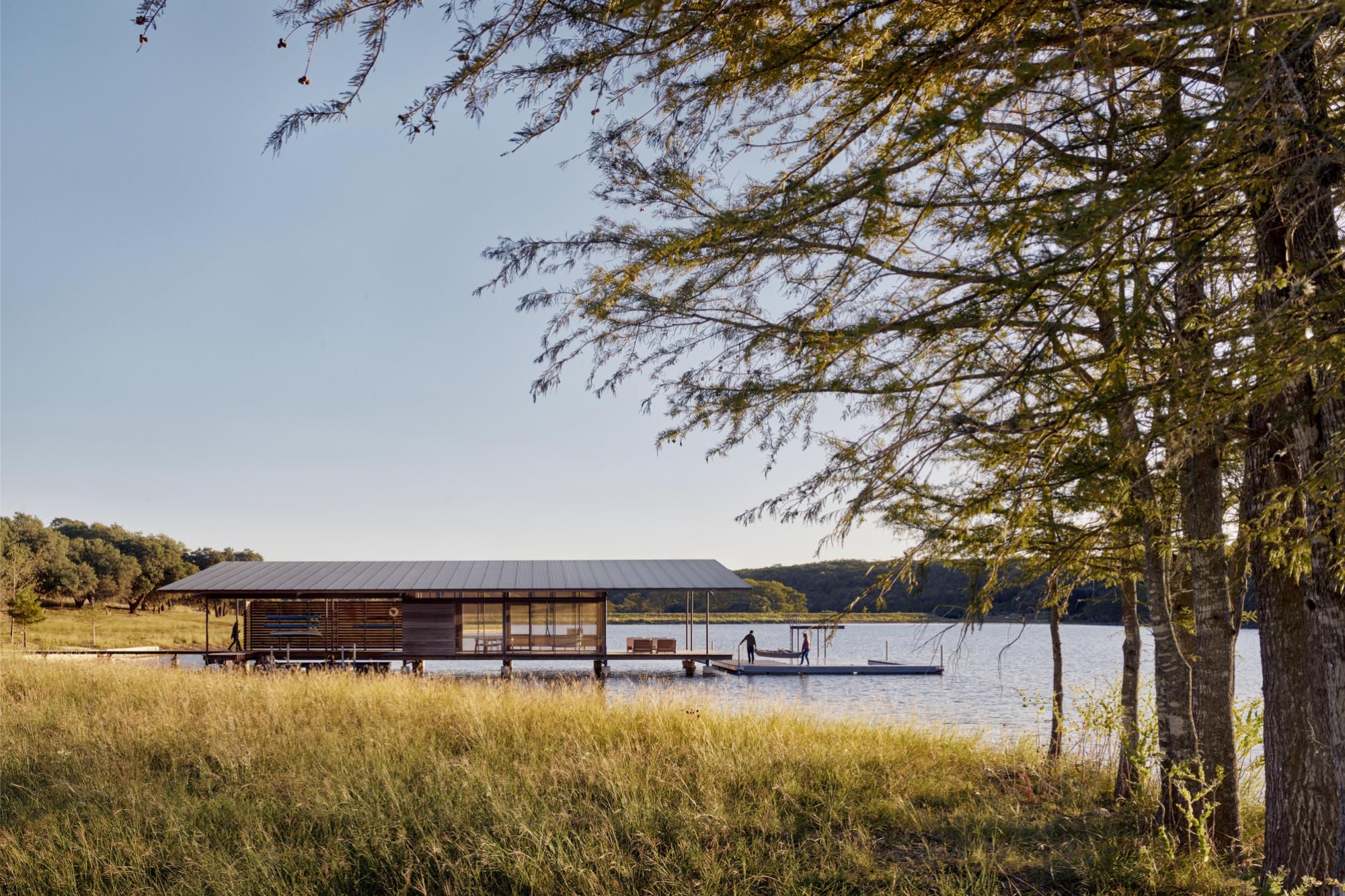 Verde Creek Ranch
Nestled within a large creek bend, a secluded, pastoral lanscape provides a perfect site for a private family retreat. Tucked between the tall Cypress trees along the creek and the rocky hillside, the house structures are pushed to the edges and spaced apart, maintaining the experience of discovering a hidden clearing. Similar to a camp experience, one travels outdoors to get from each bedroom structure to the shared living spaces. With a 12.8 kw solar array on the carport roof and two Tesla batteries, the house can sustain itself through power outages and offset its energy use.
The same Cypress wood siding is used on the interiors and exteriors and will naturally weather outside. Local Lueders limestone and board-formed concrete anchor the main fireplace and the buildings partially buried in the hillside. The material palette is intentionally limited to wood, stone and concrete with metal connectors as needed.  The wood frame structure remains exposed and is only infilled with wood sided walls and glass for shelter. The conditioned square footage was kept tight and is just a little over half the amount of the outdoor space.
The buildings float mostly above grade, allowing for the occasional floodwaters to pass through. The upper half of the site provides pasture and a small open-air barn for two horses.  A stone ha-ha keeps the horses from wandering onto the house site, but still within full view from the house. The pinnacle outdoor room is the open corner between the two shared spaces, perched just above the creek, looking downstream through the Cypress trunks – the best place to catch a cool Texas breeze.
17037_P_N39_board.jpg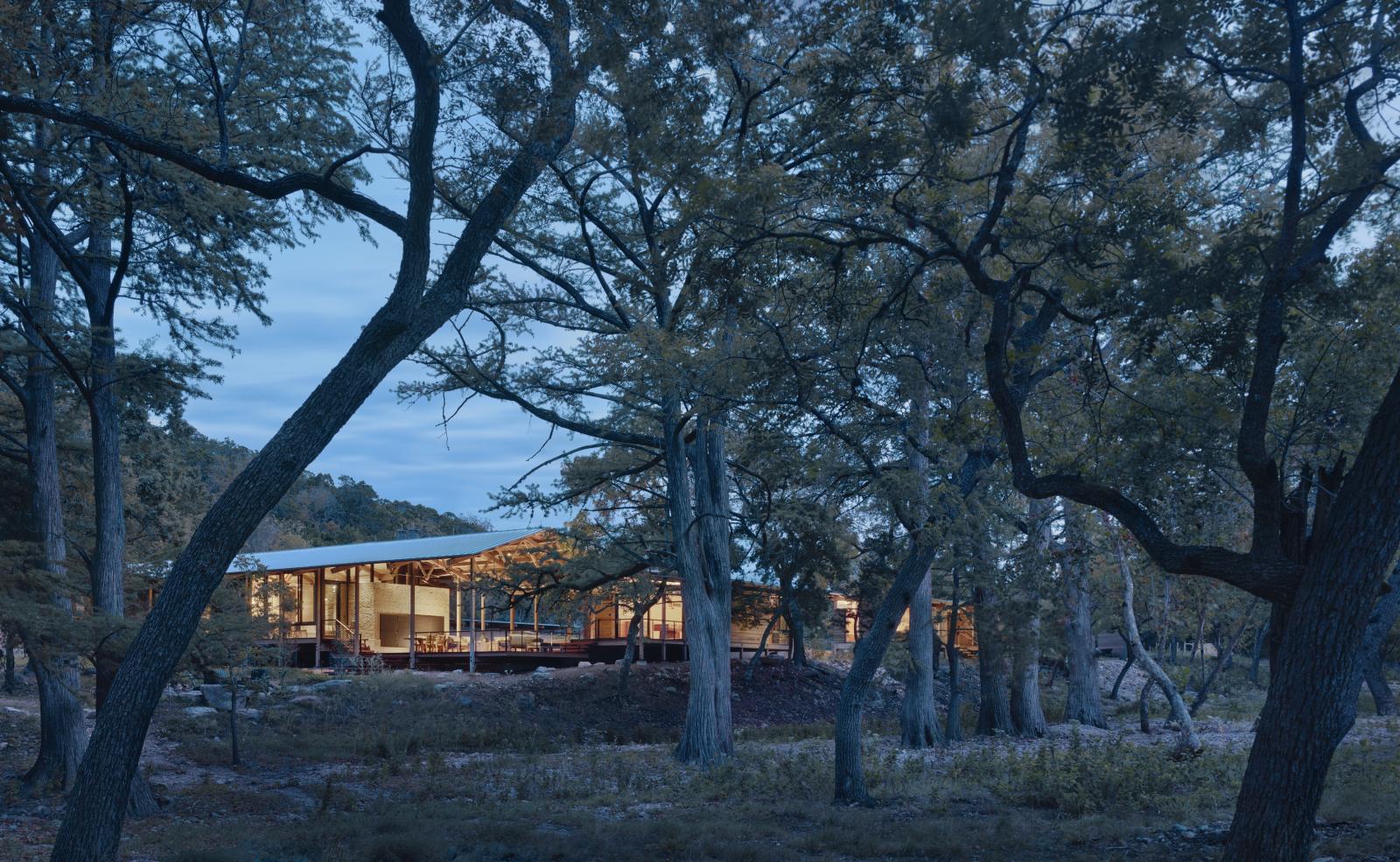 17037_P_N45_board.jpg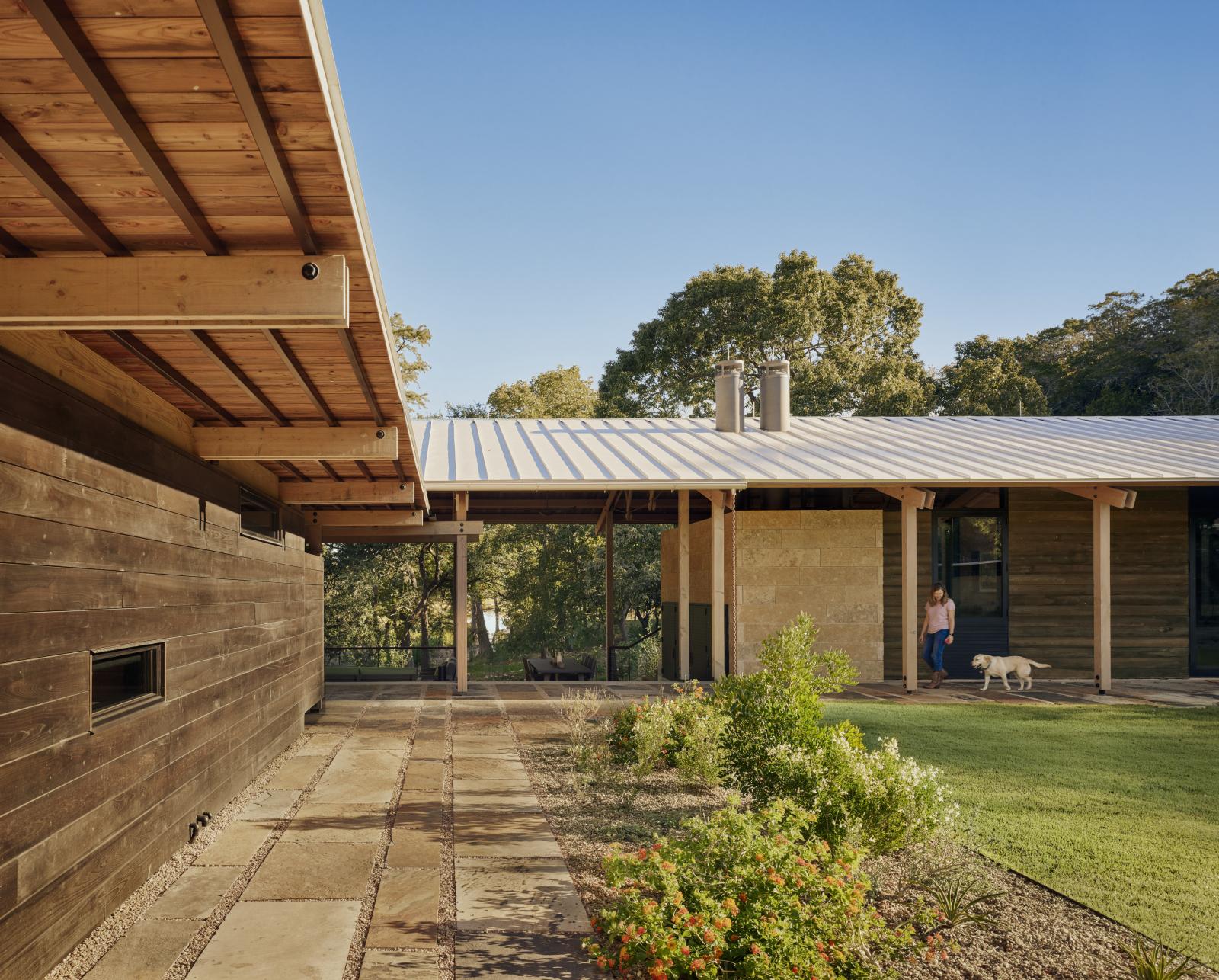 17037_P_N15_board.jpg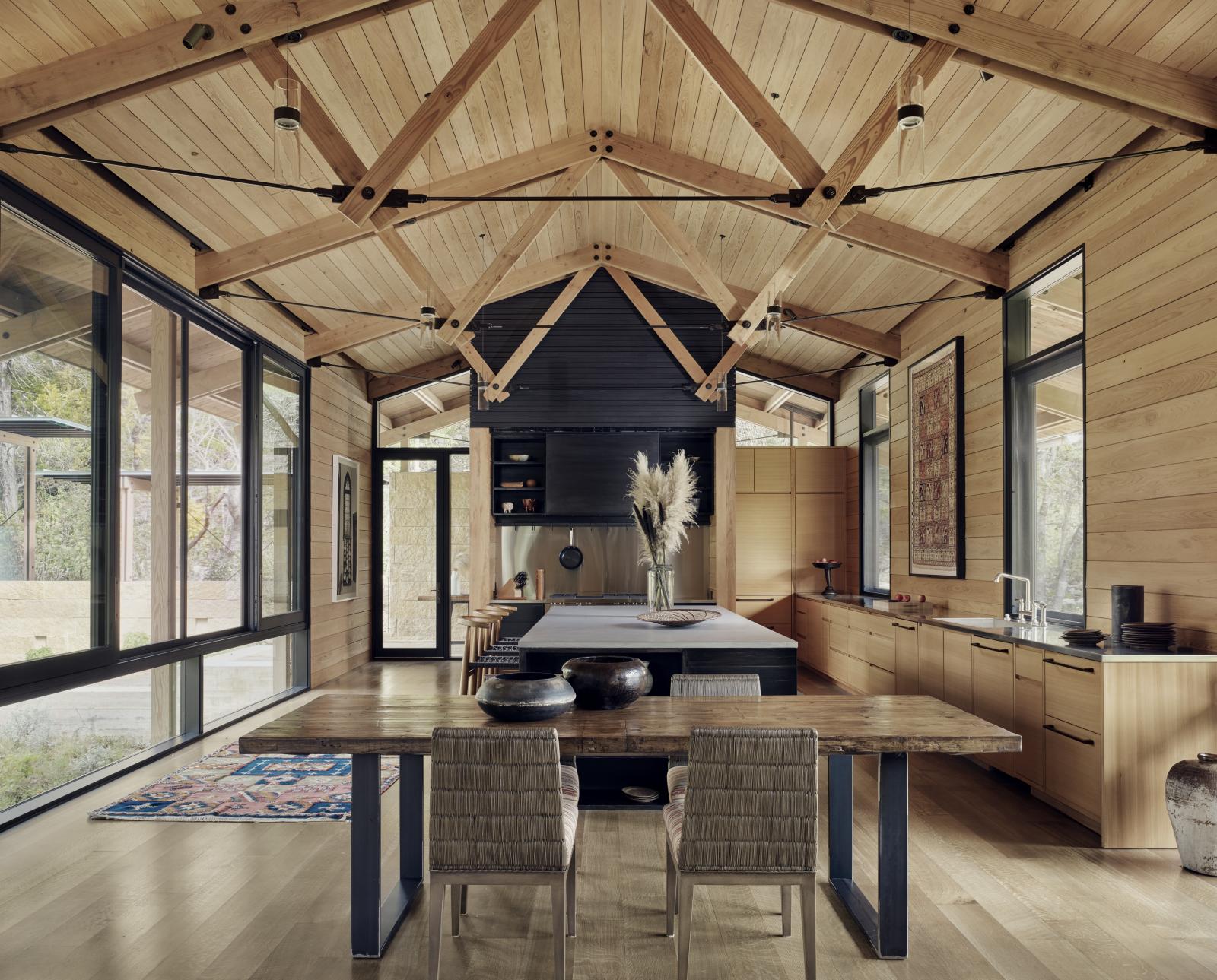 two-up-detail2.jpg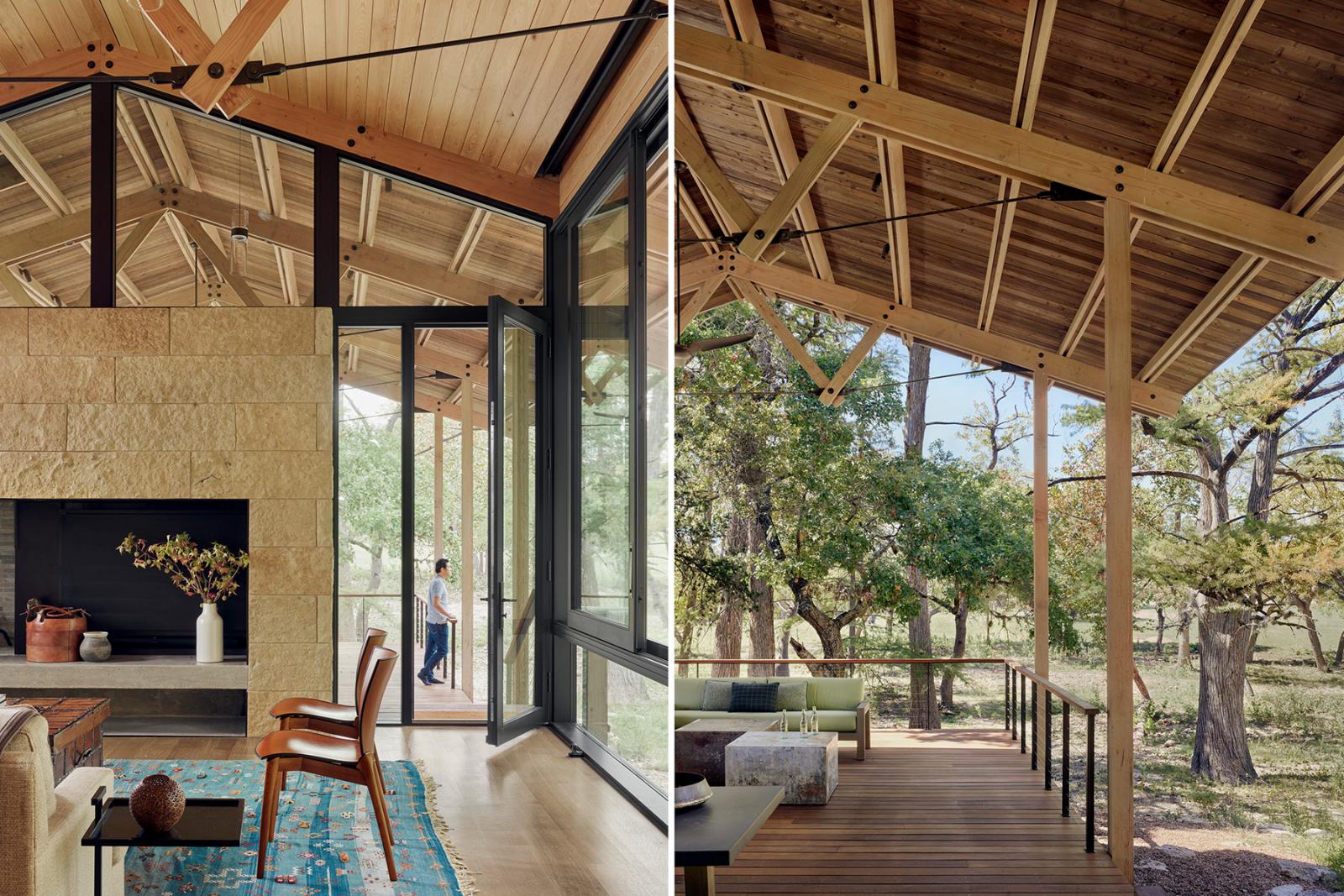 vertical-detail.jpg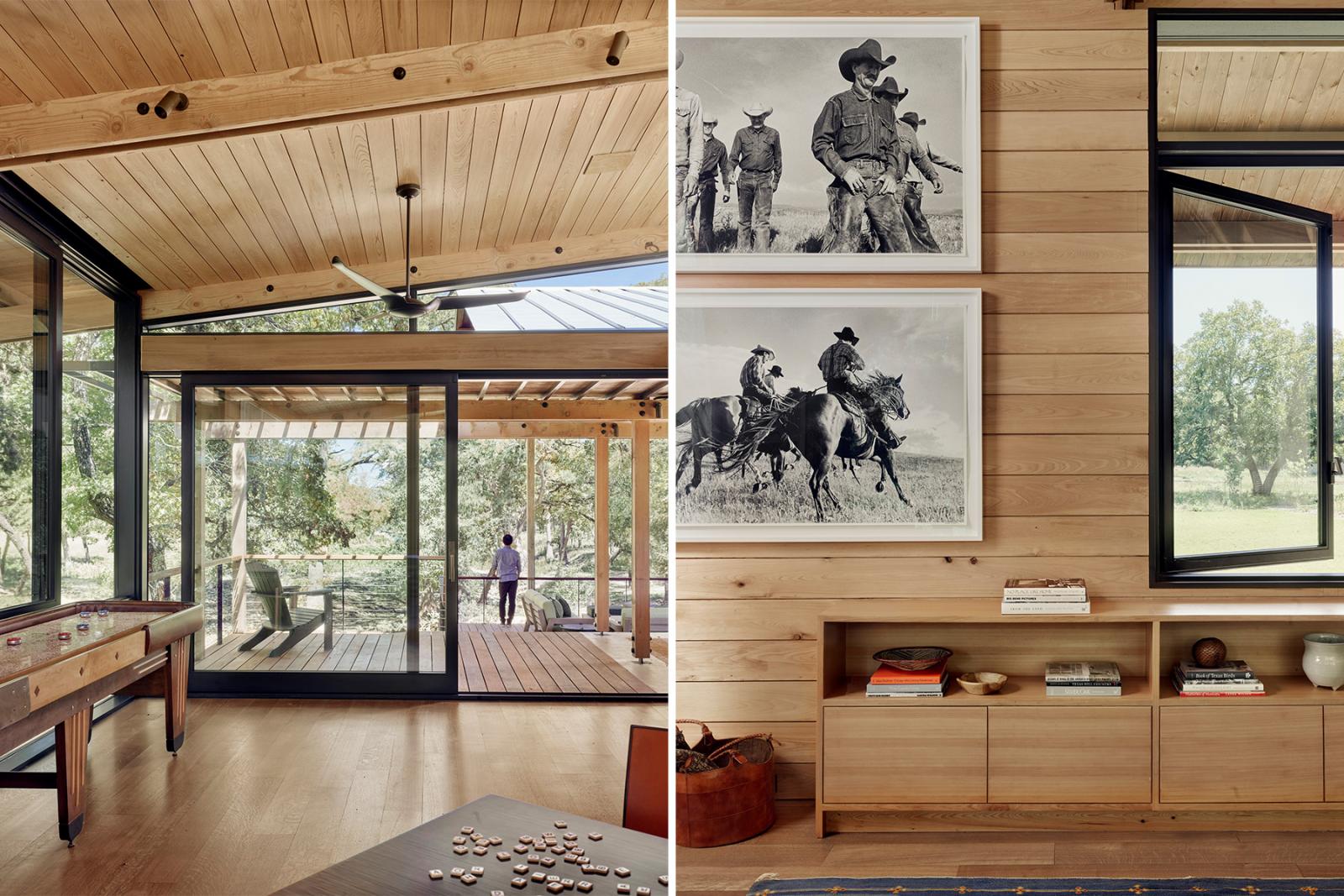 17037_P_N11_board.jpg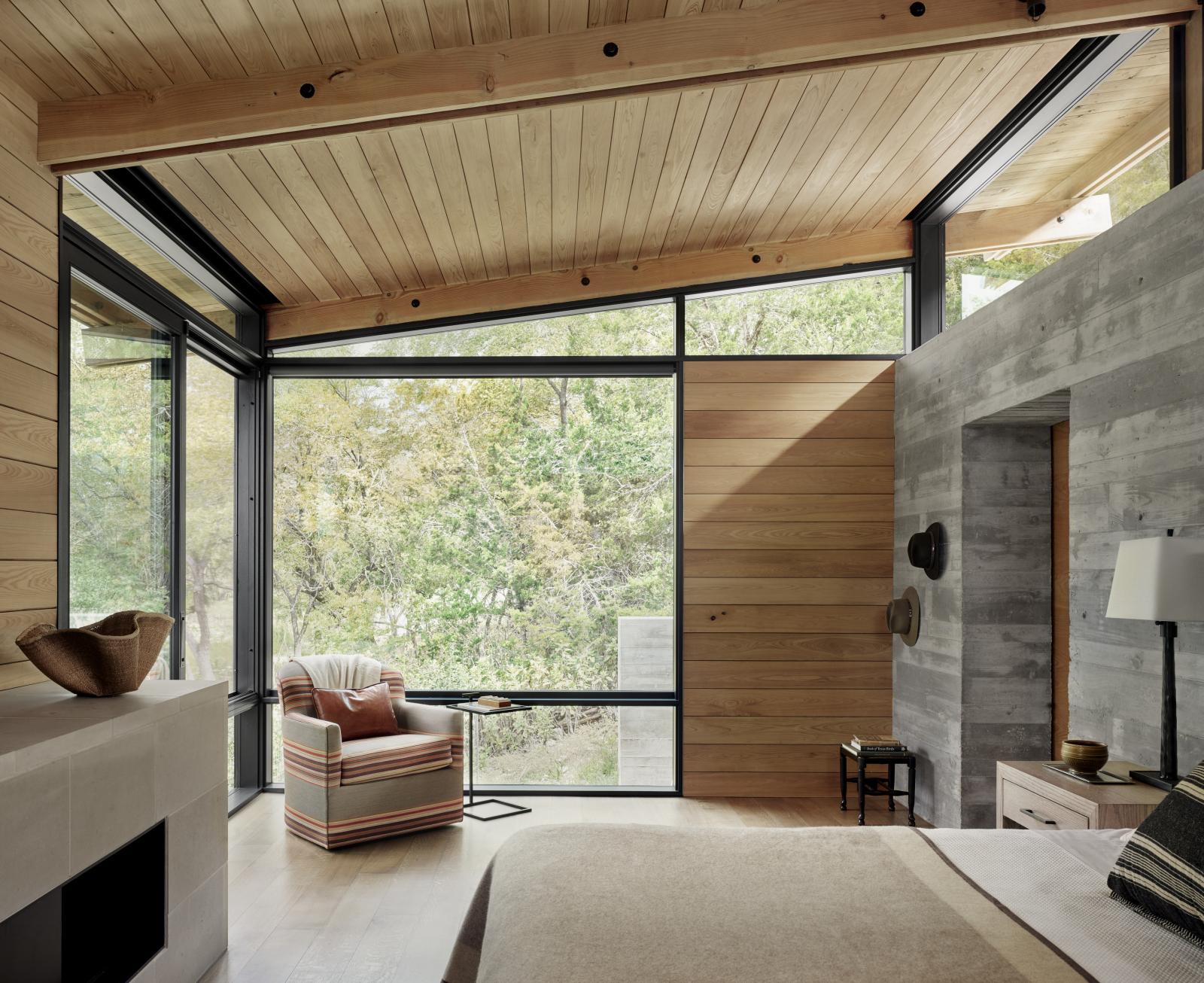 two-up_dock.jpg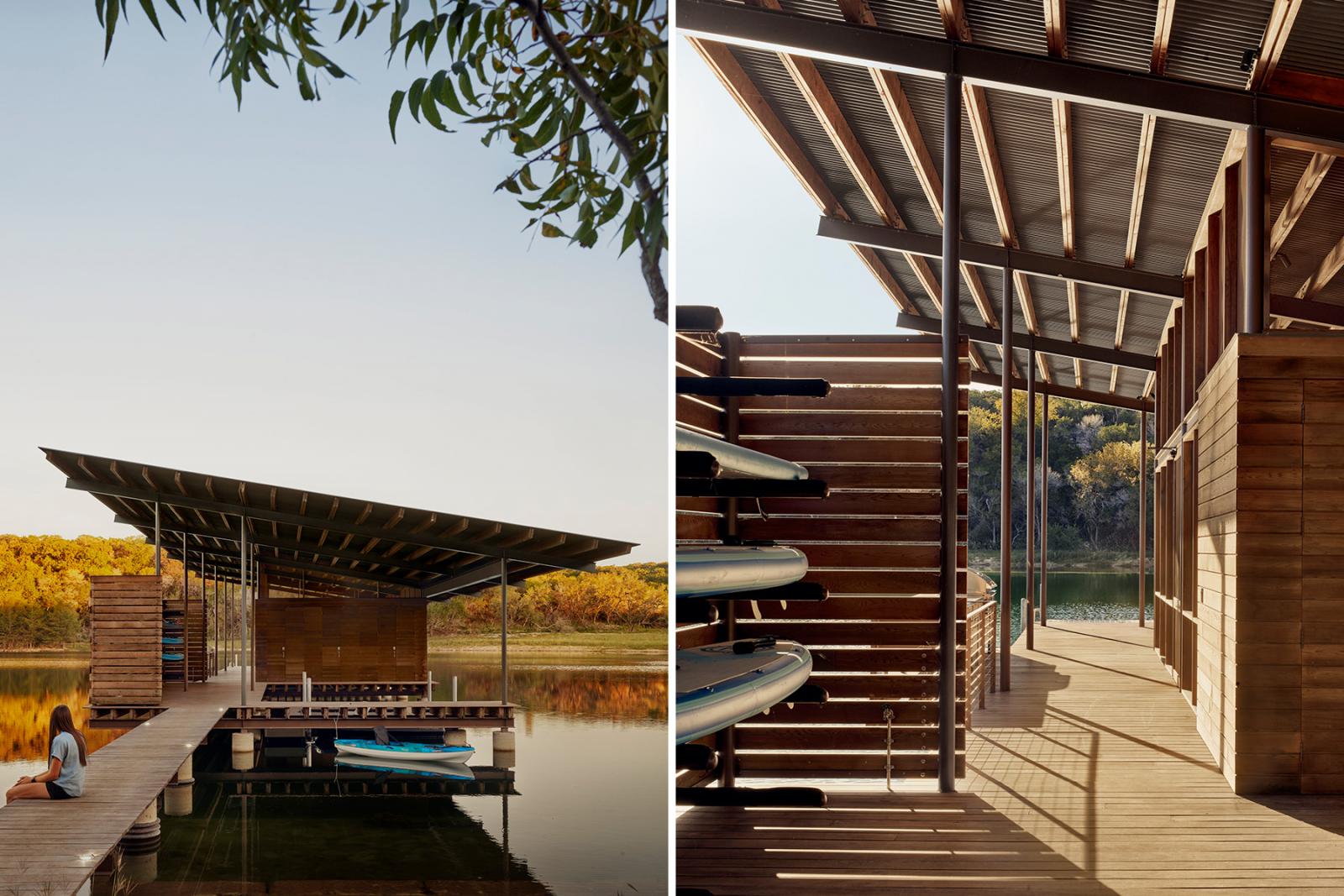 17037_P_N26_board.jpg