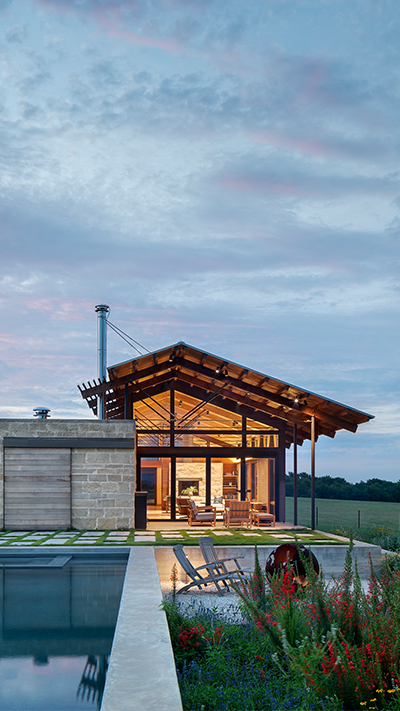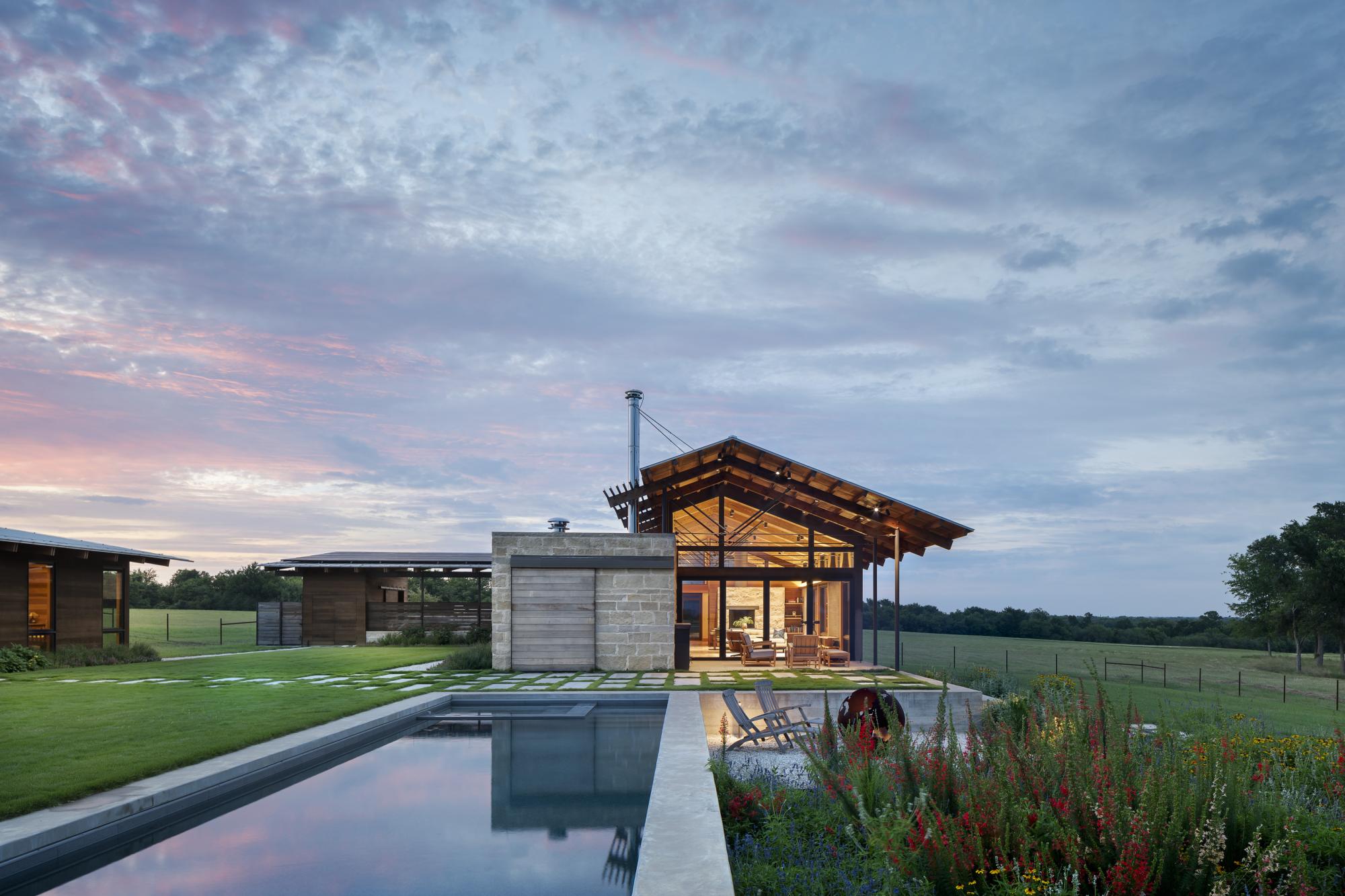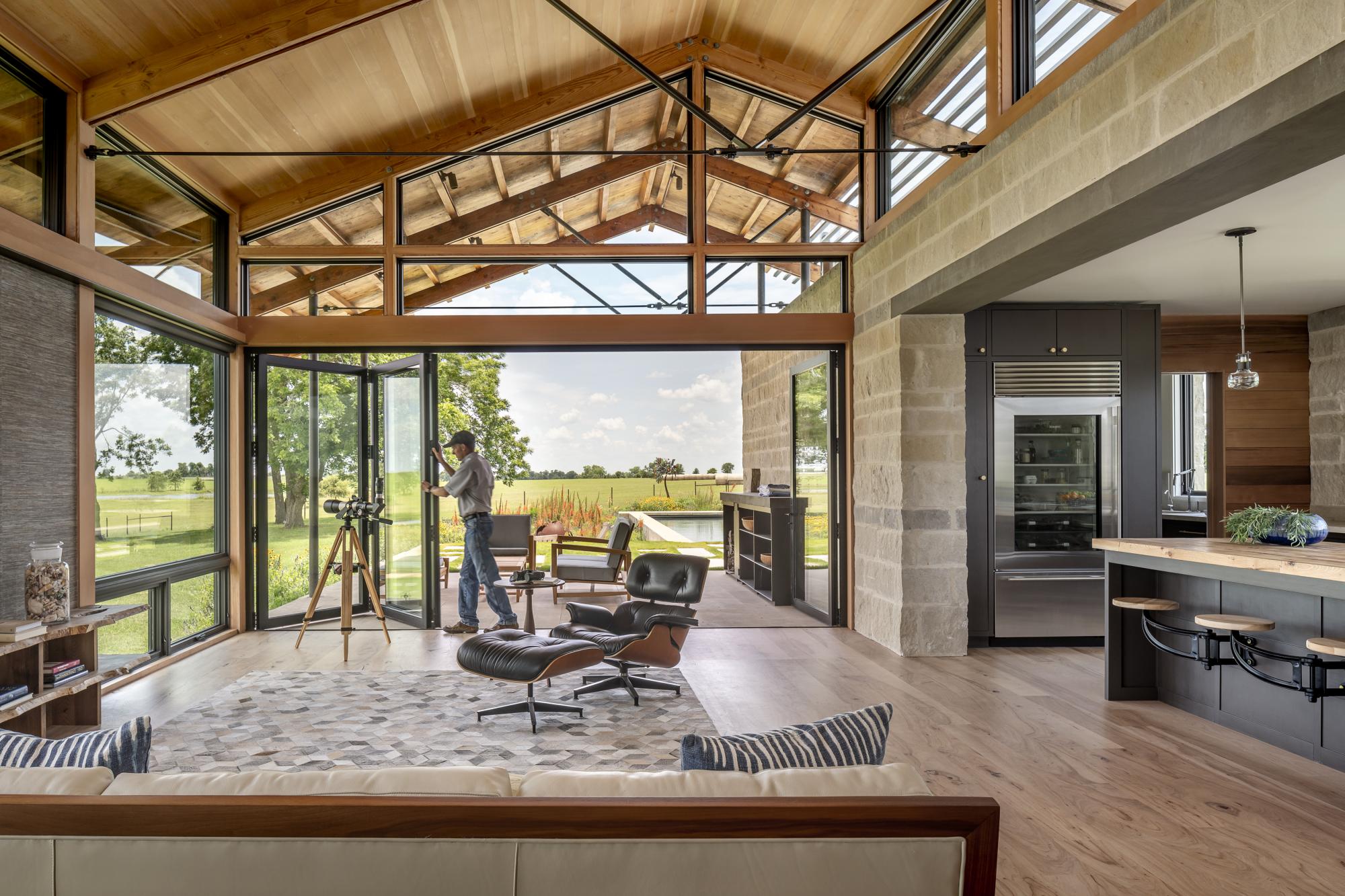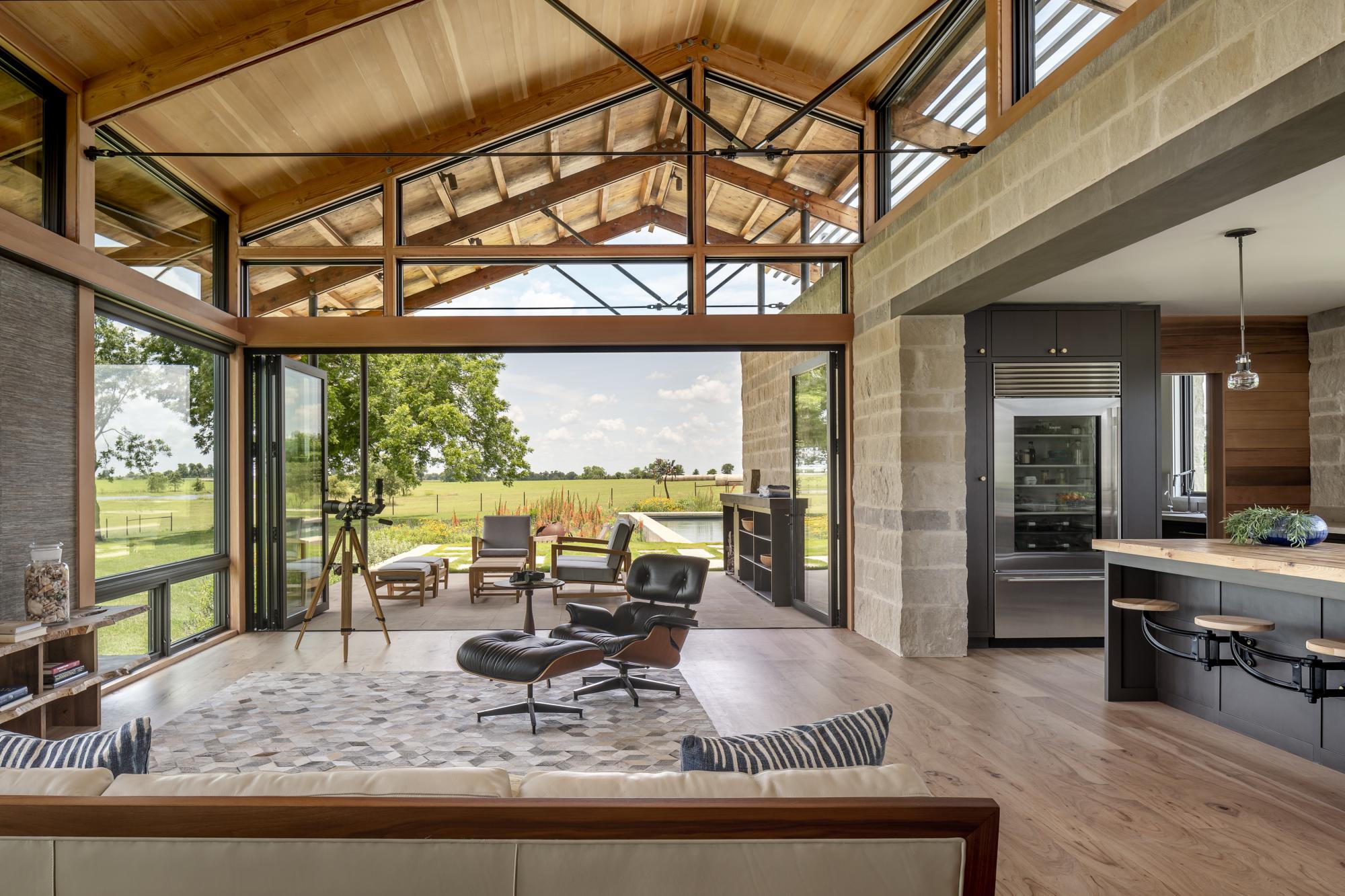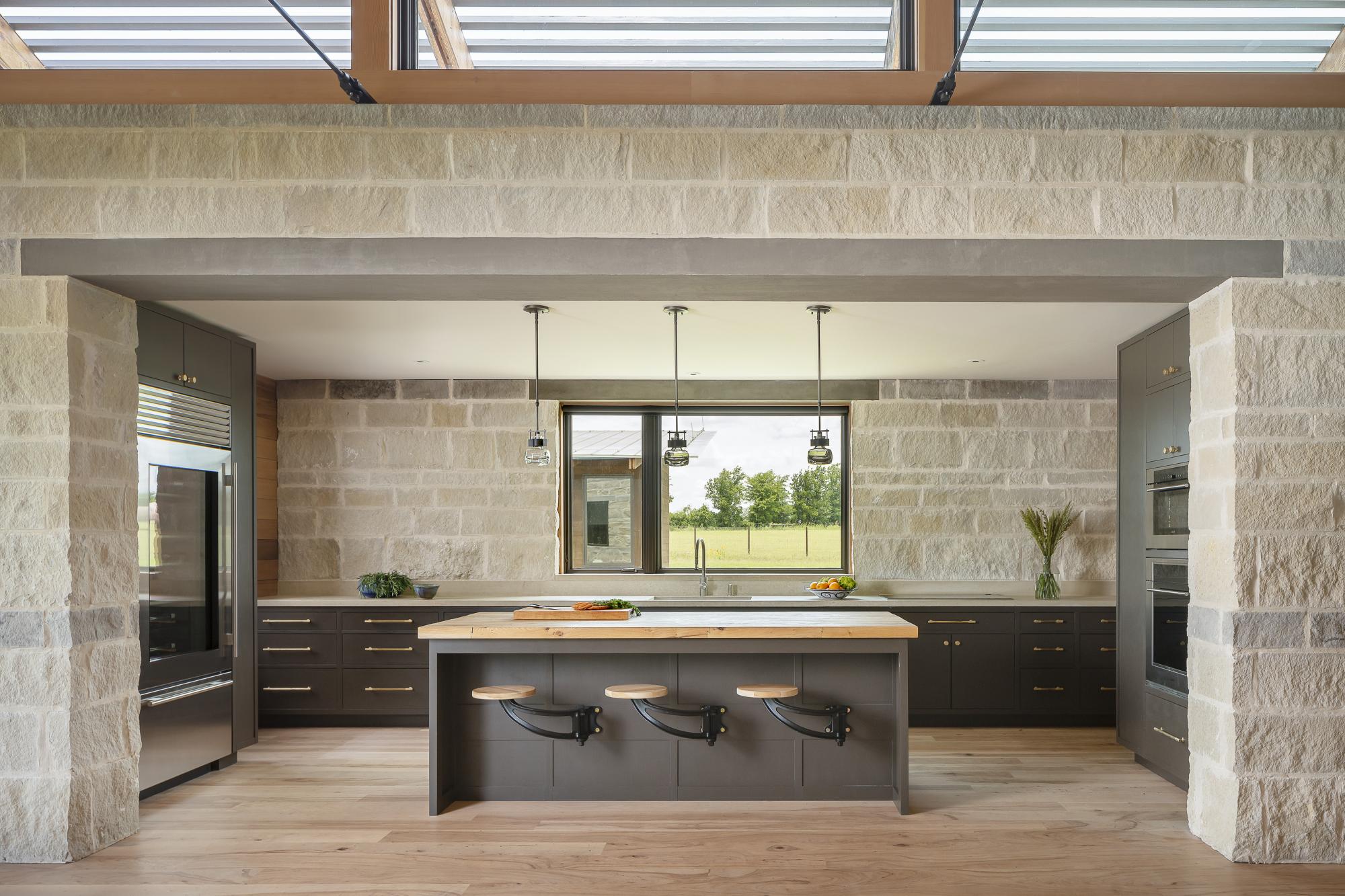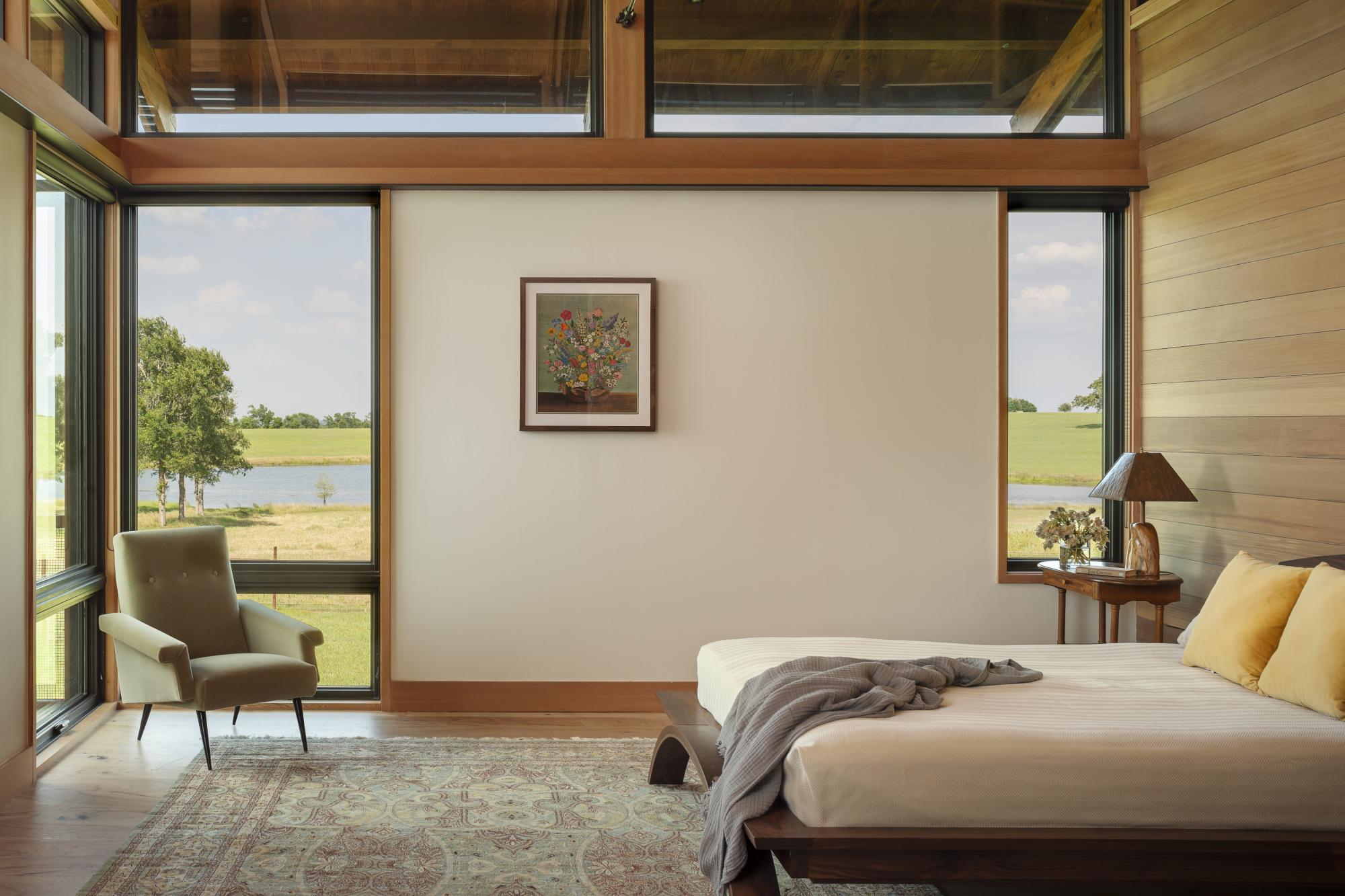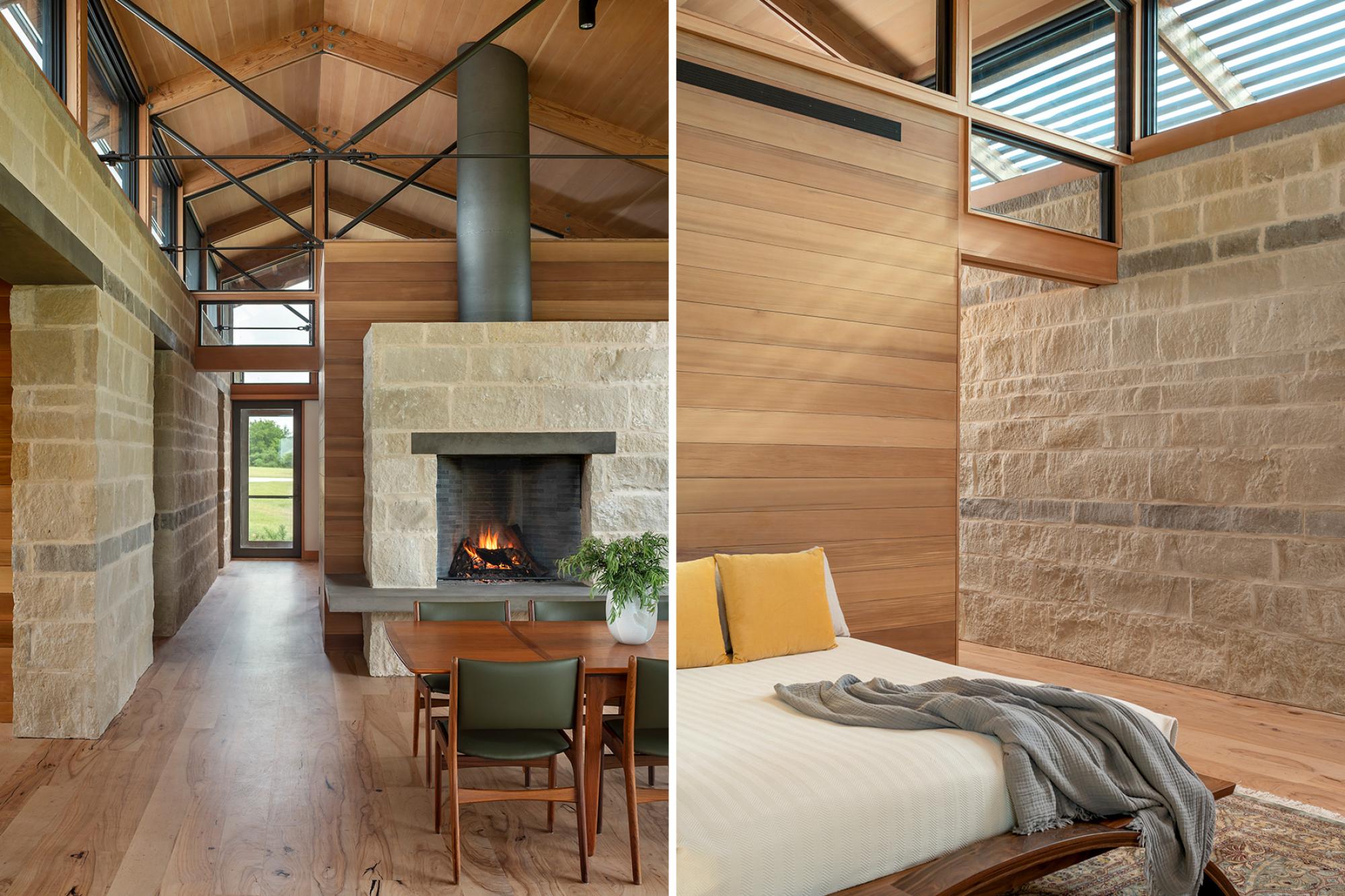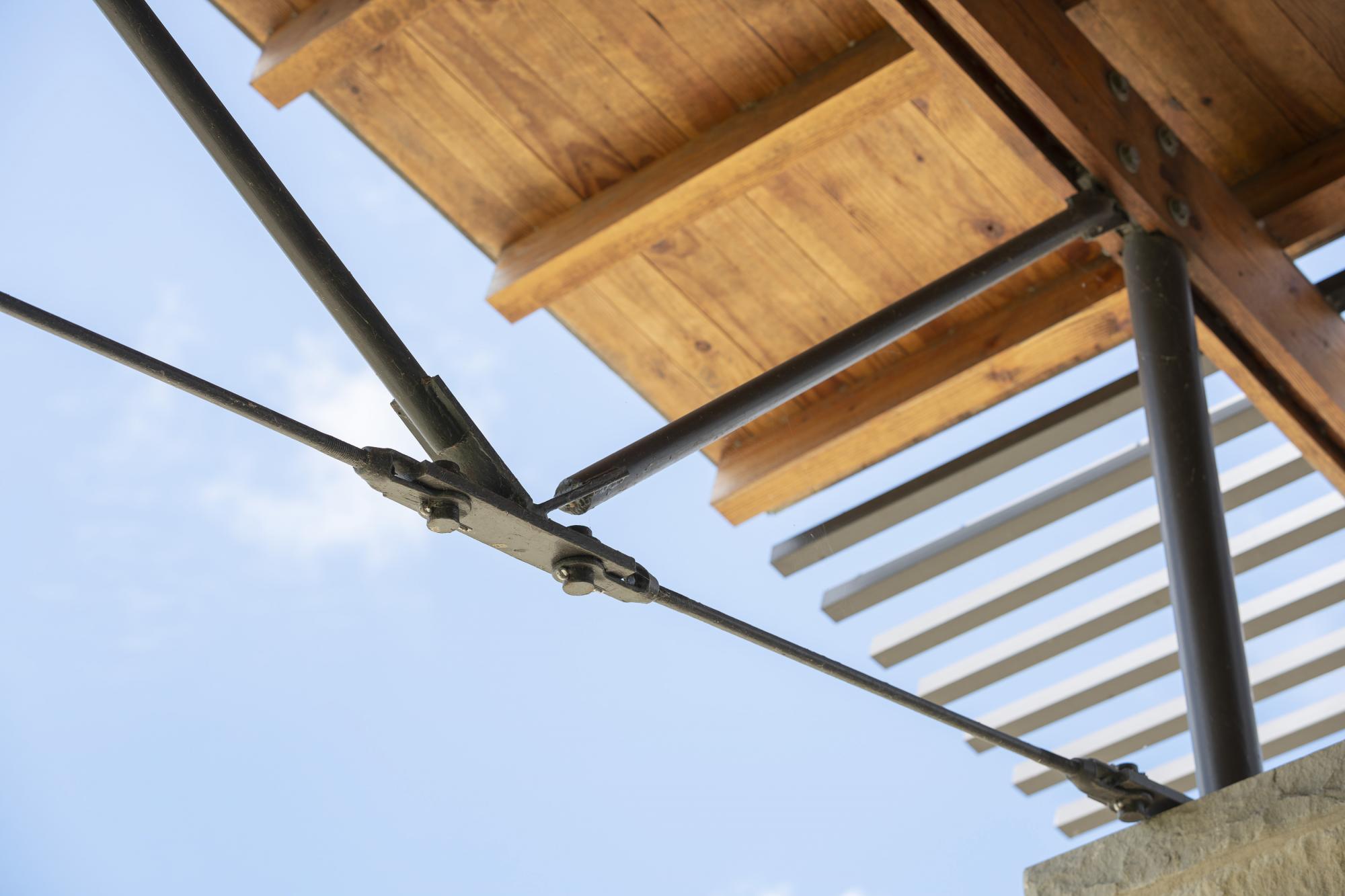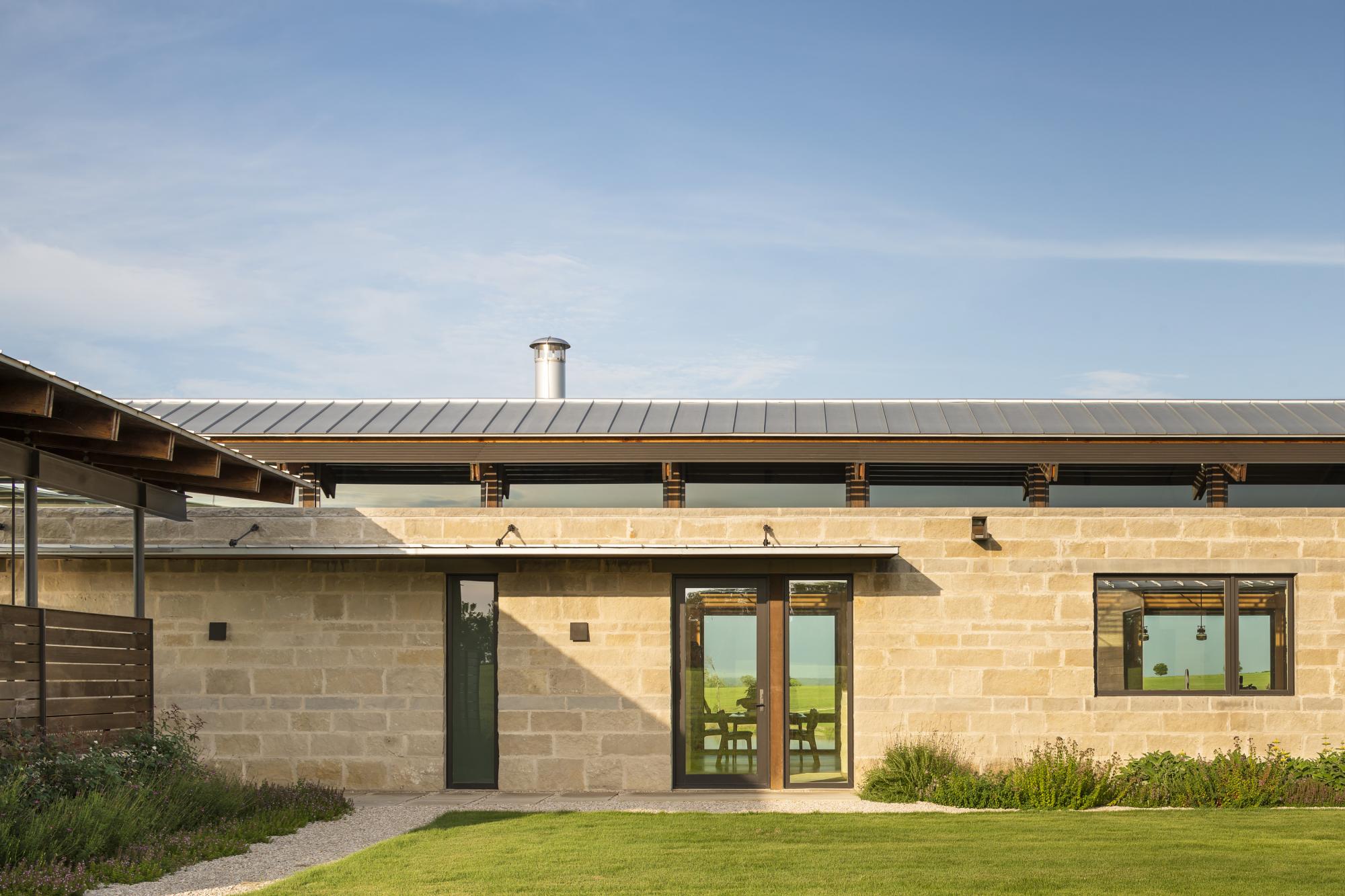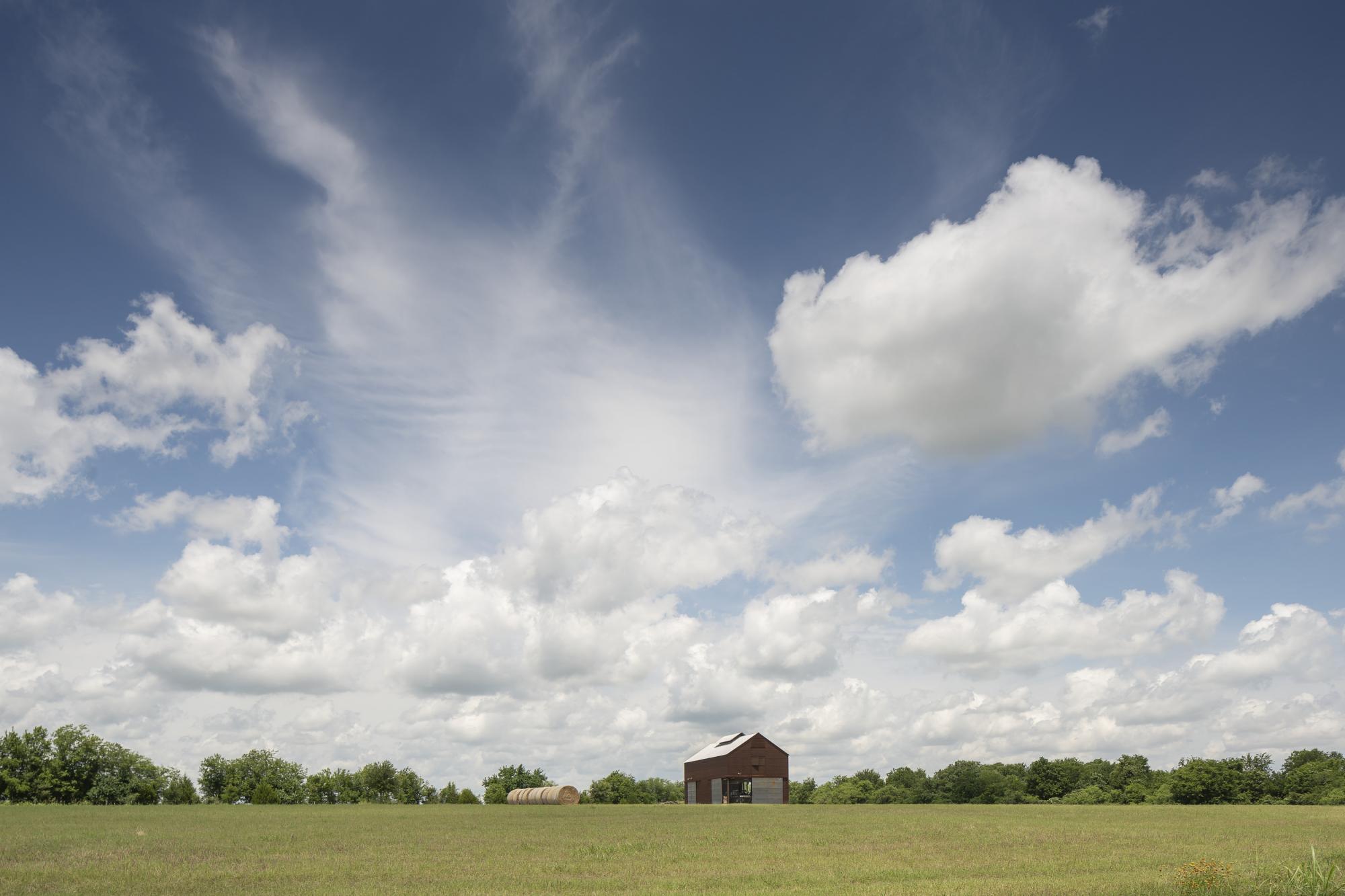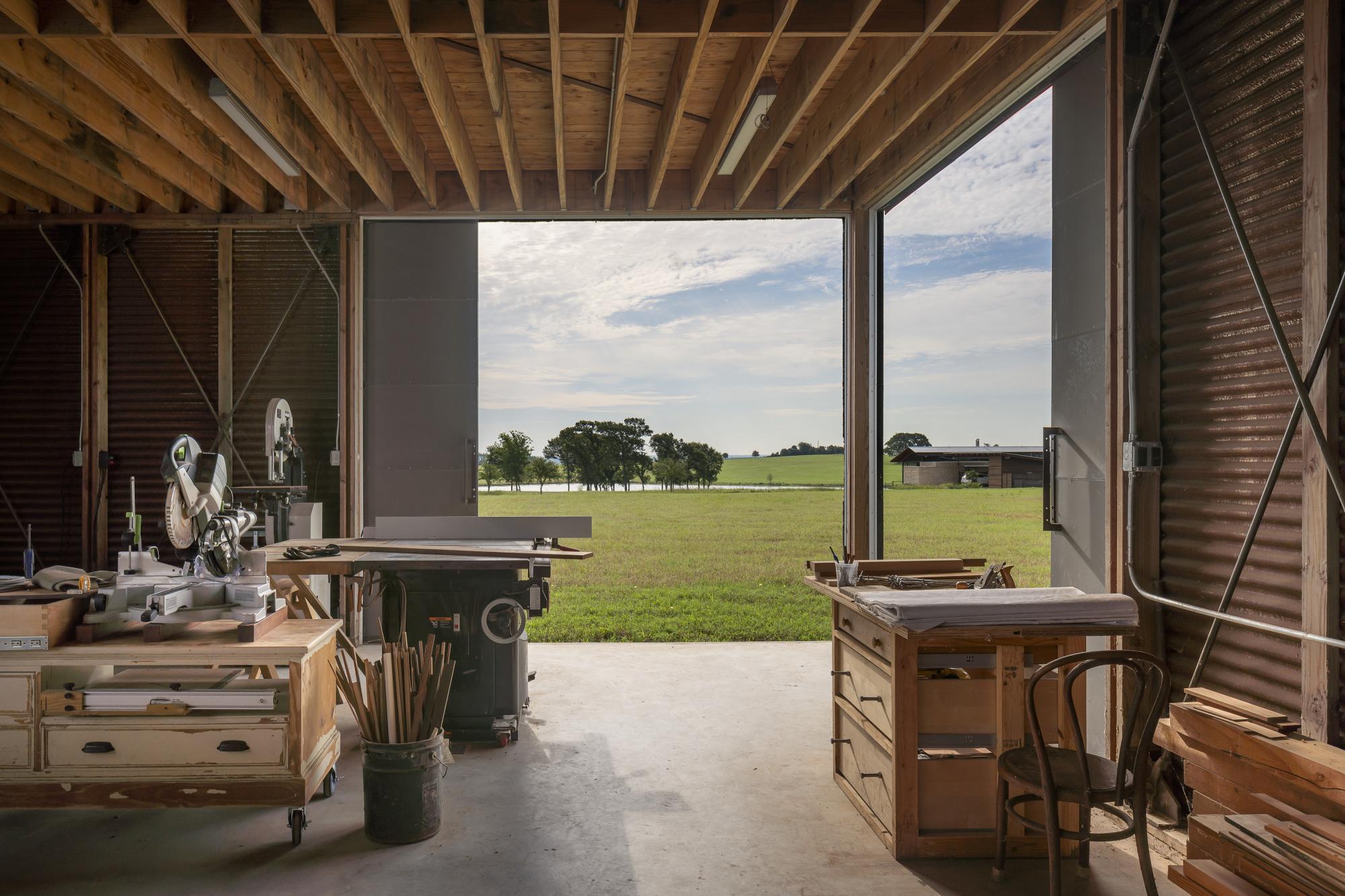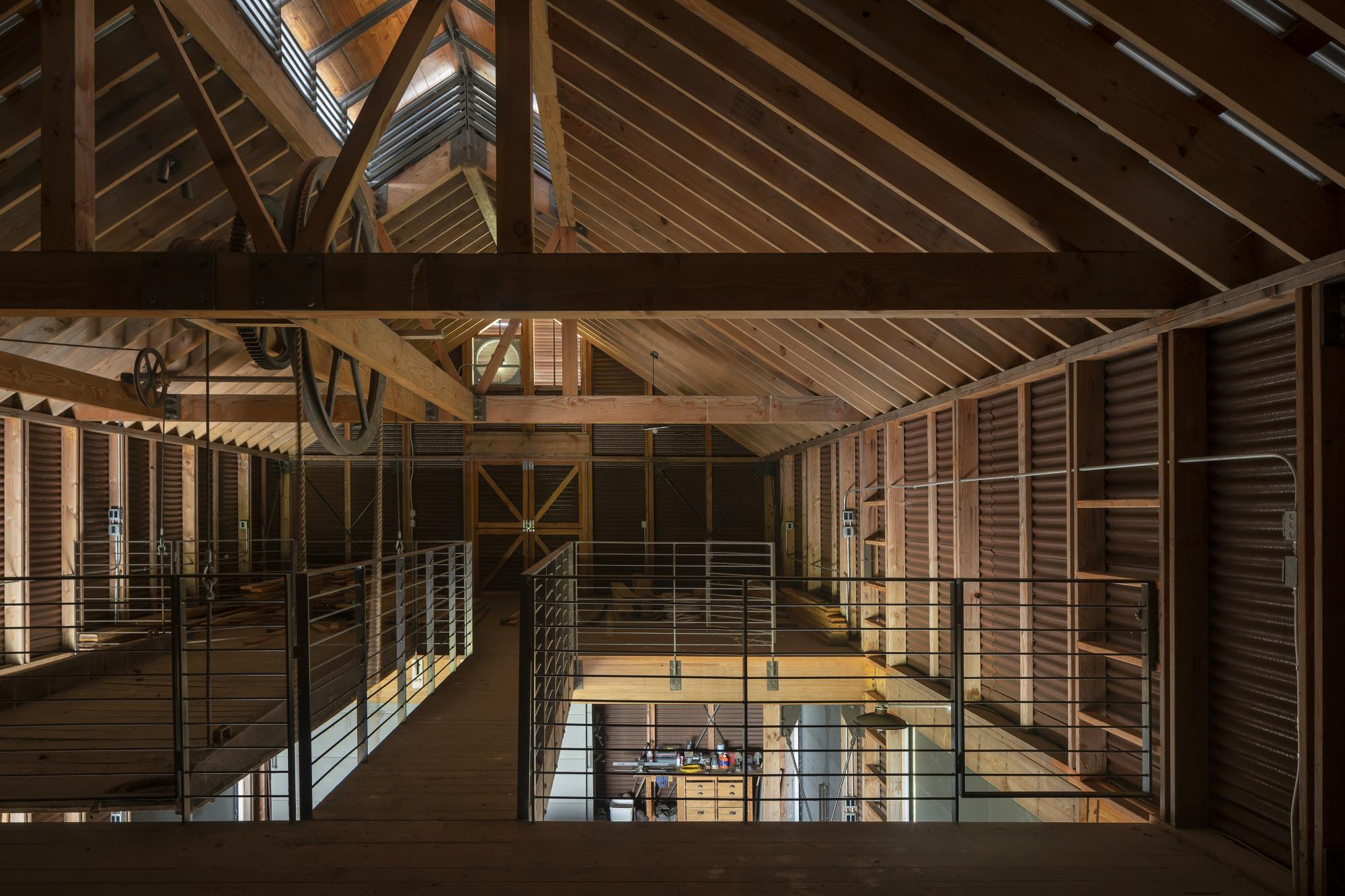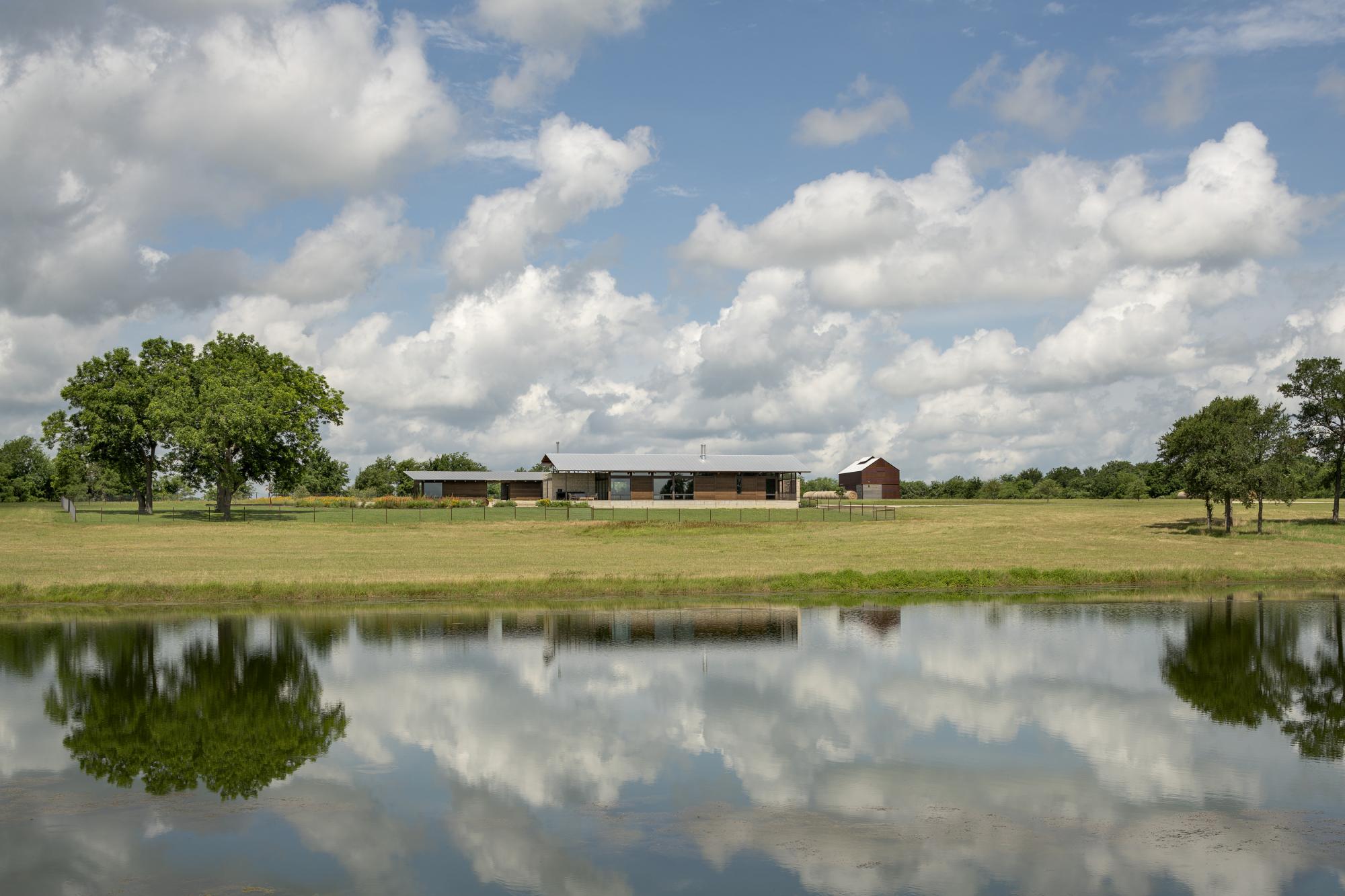 Washington County Ranch
Perched atop a subtle rise in the landscape overlooking a quiet pond and gently rolling fields with distant vistas, Washington County Ranch was designed as a retreat for two geologists pursuing a quieter country life. The design focused on minimizing conditioned space to promote a connection to the outdoors and the surrounding landscape. The main living area and guest suites frame the central courtyard and a small herb garden, while large bi-folding doors open the living room out to the porch overlooking the pool. The porch is set up as an extension of their main living space, with a covered comfortable observation space for birdwatching and a wood burning oven for pizza and bread making.  To minimize the impact on the environment, a 15kW solar array on the roof of the carport offsets most of the energy use for the home.  
Inside, the custom Douglas Fir wood cabinetry featured throughout the home was built on site by the owner in the barn, which was designed as a woodshop and work area to accommodate the owner's hobby of woodworking. Pecan floors used throughout the home were harvested from a tree on a family member's farm, a nod to the owner's agrarian family history. The home was designed for the owners to leverage their existing hobbies while pursuing new ones. 
13019_N49_board.jpg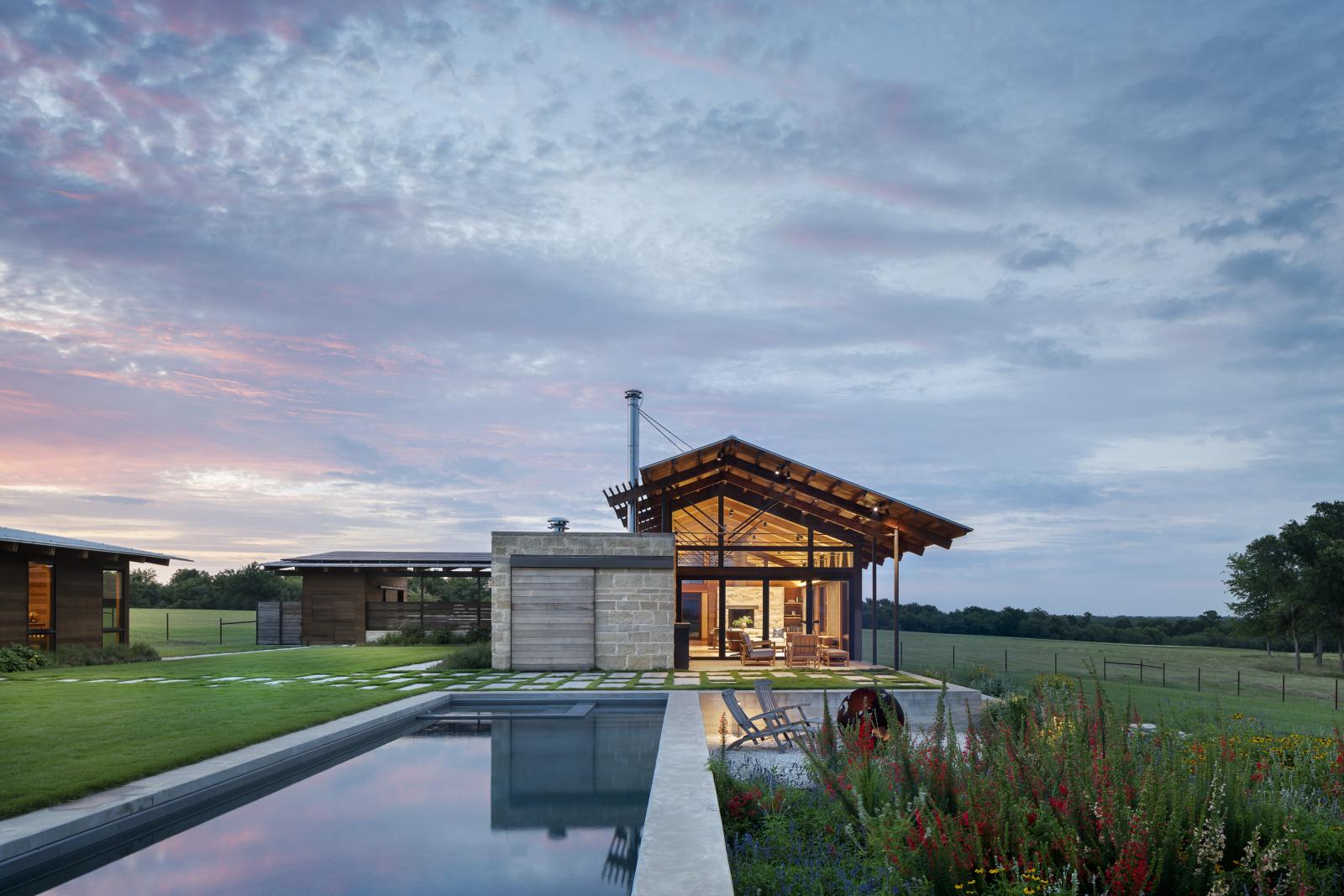 13019_N36_board.jpg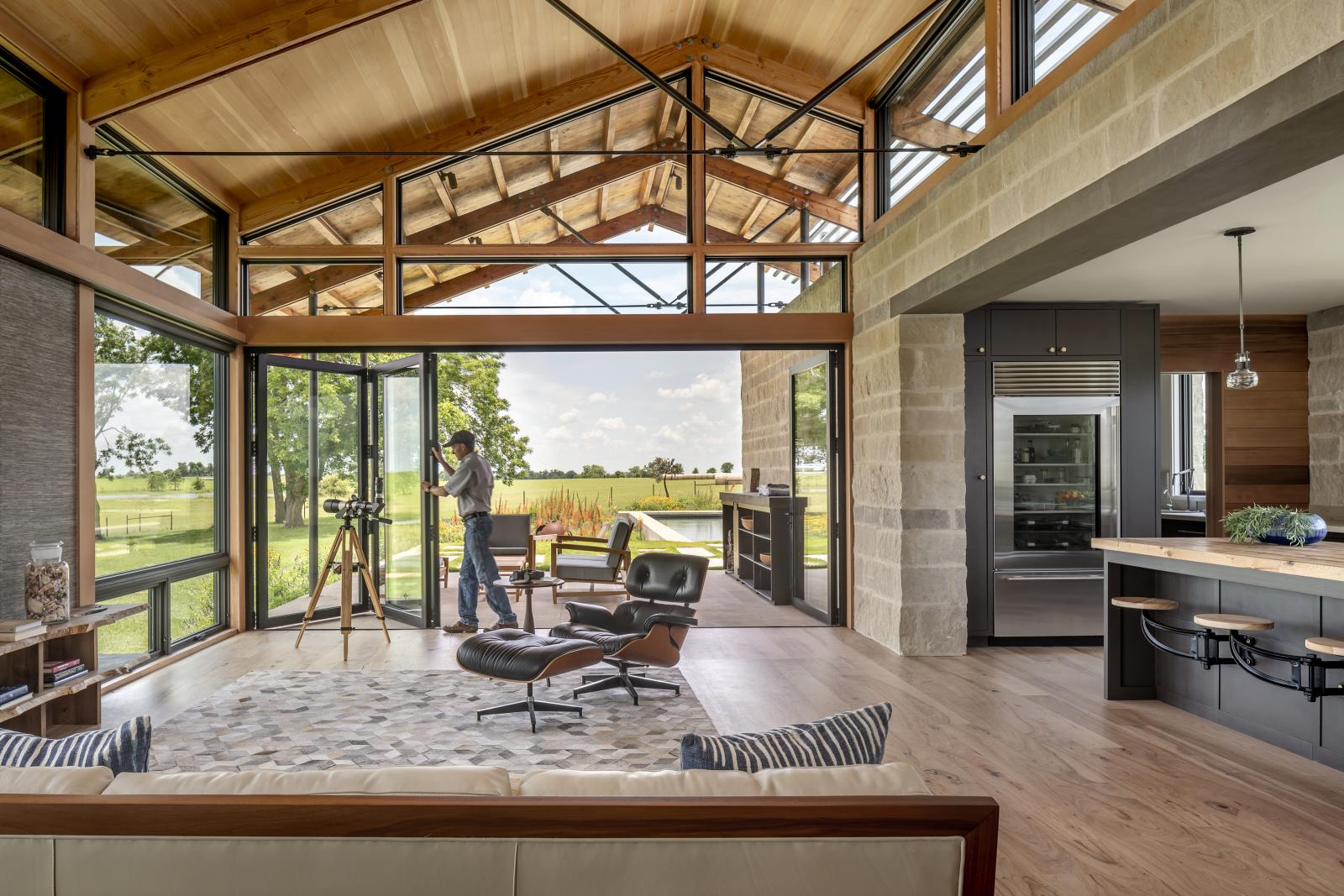 13019_N37_board.jpg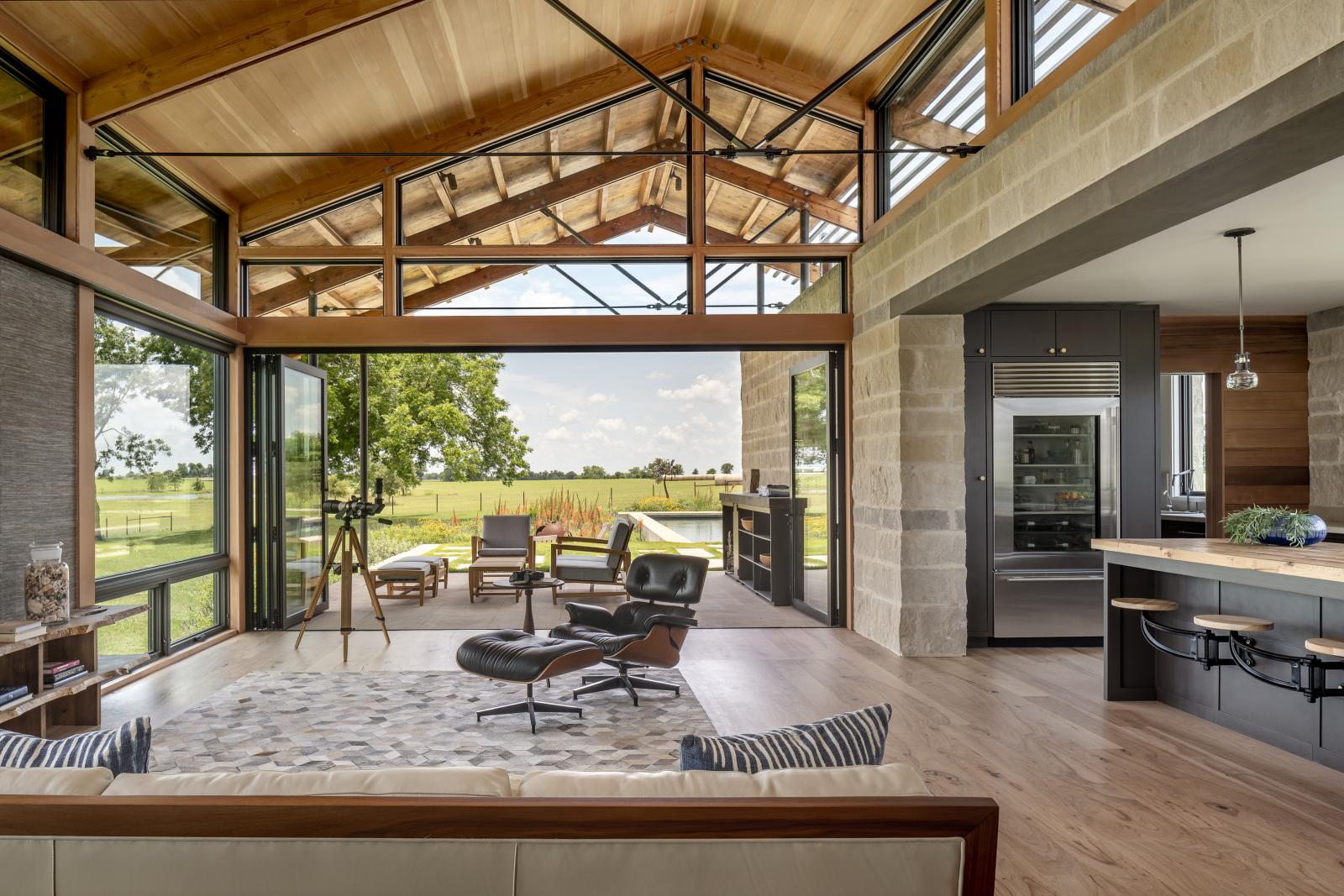 13019_N39_board.jpg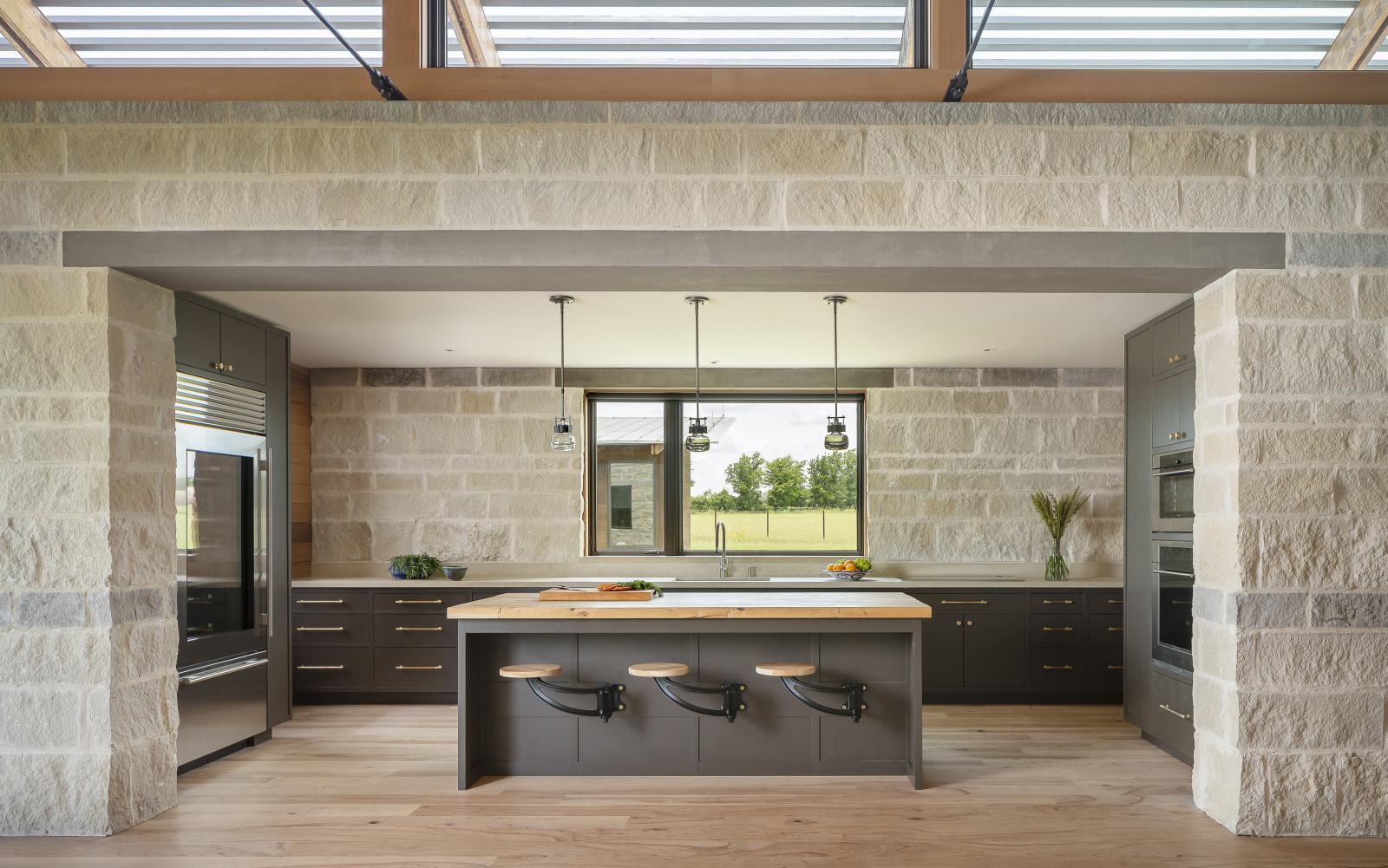 13019_N41_board.jpg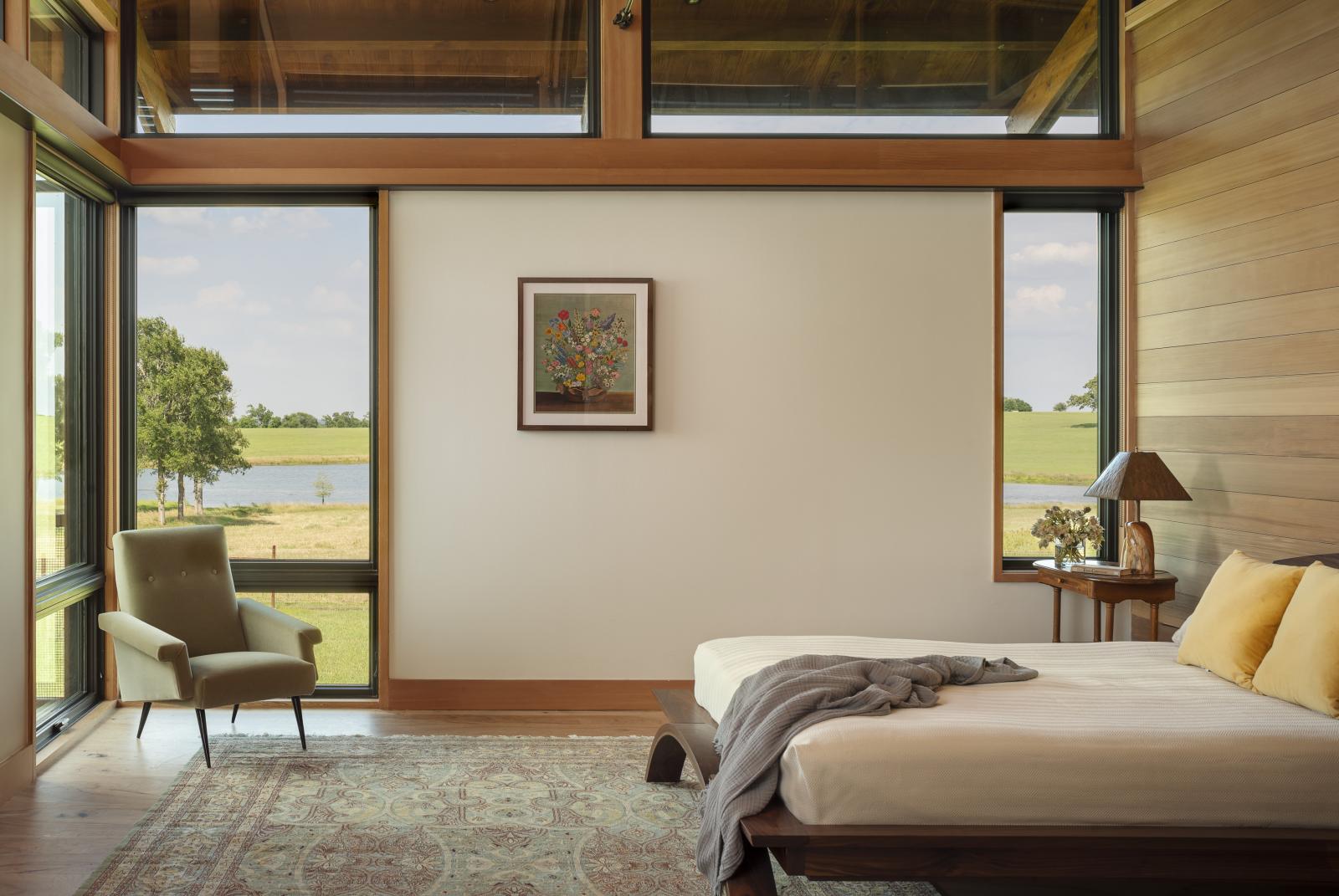 fireplace.jpg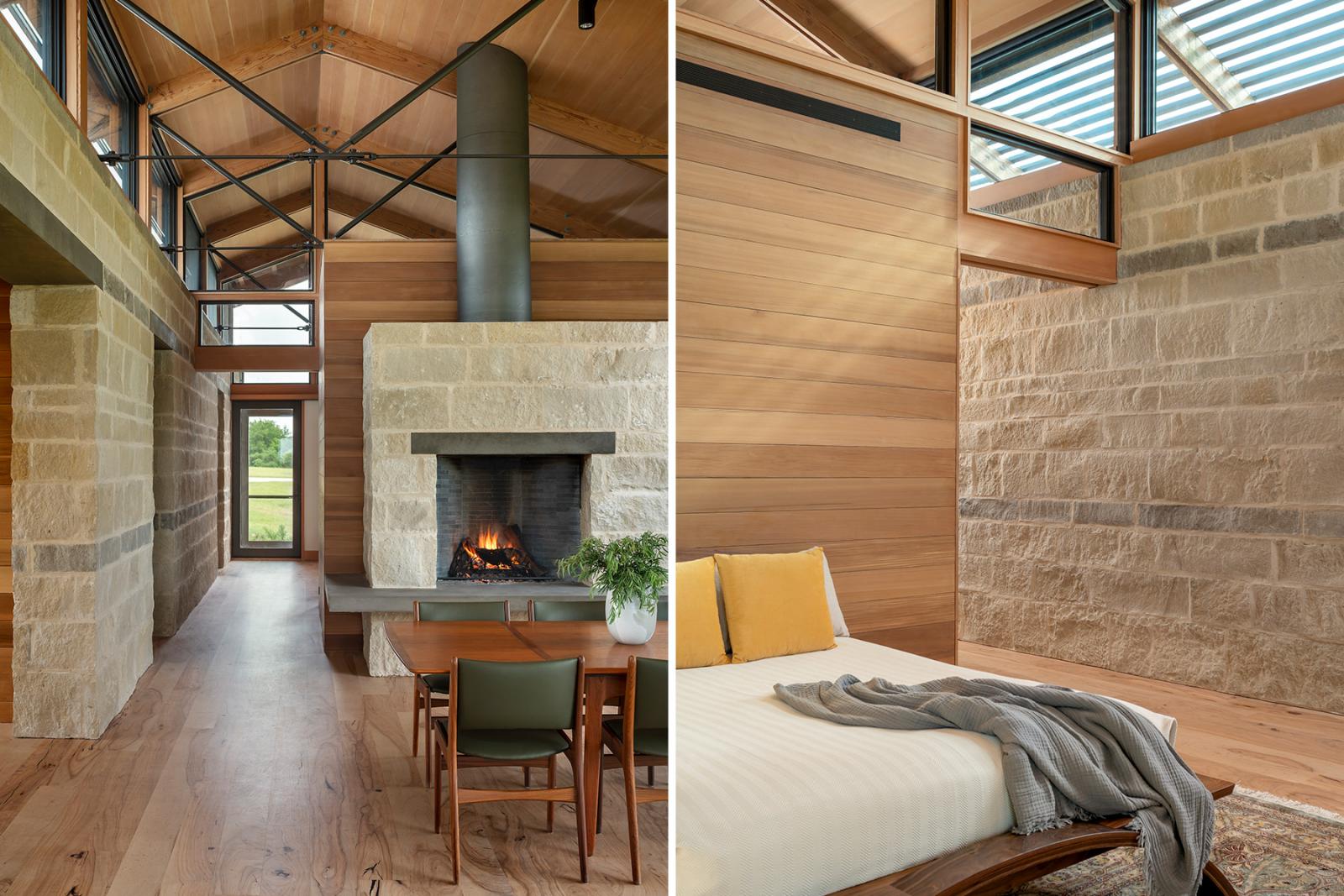 13019_N30_board.jpg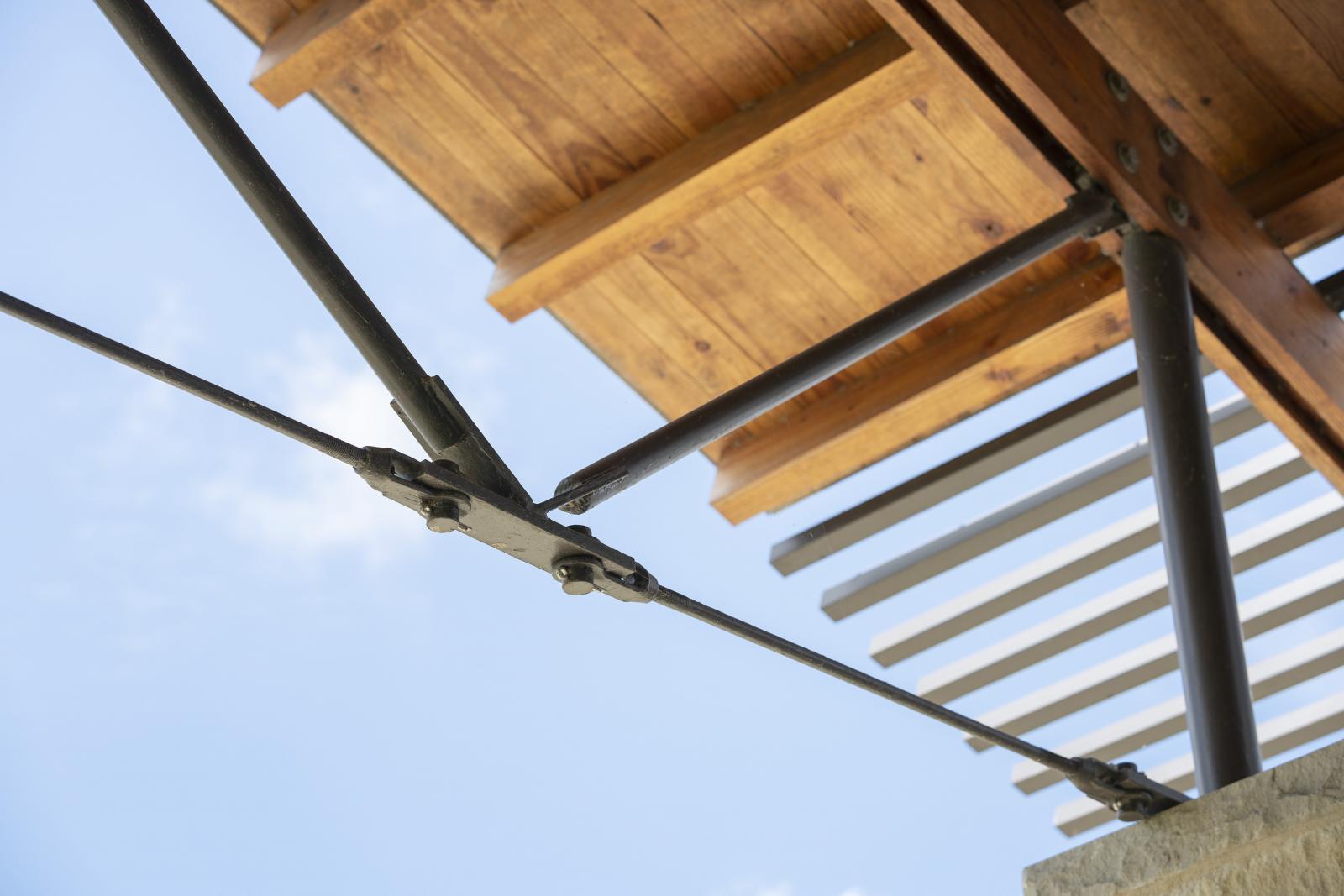 13019_N45_board.jpg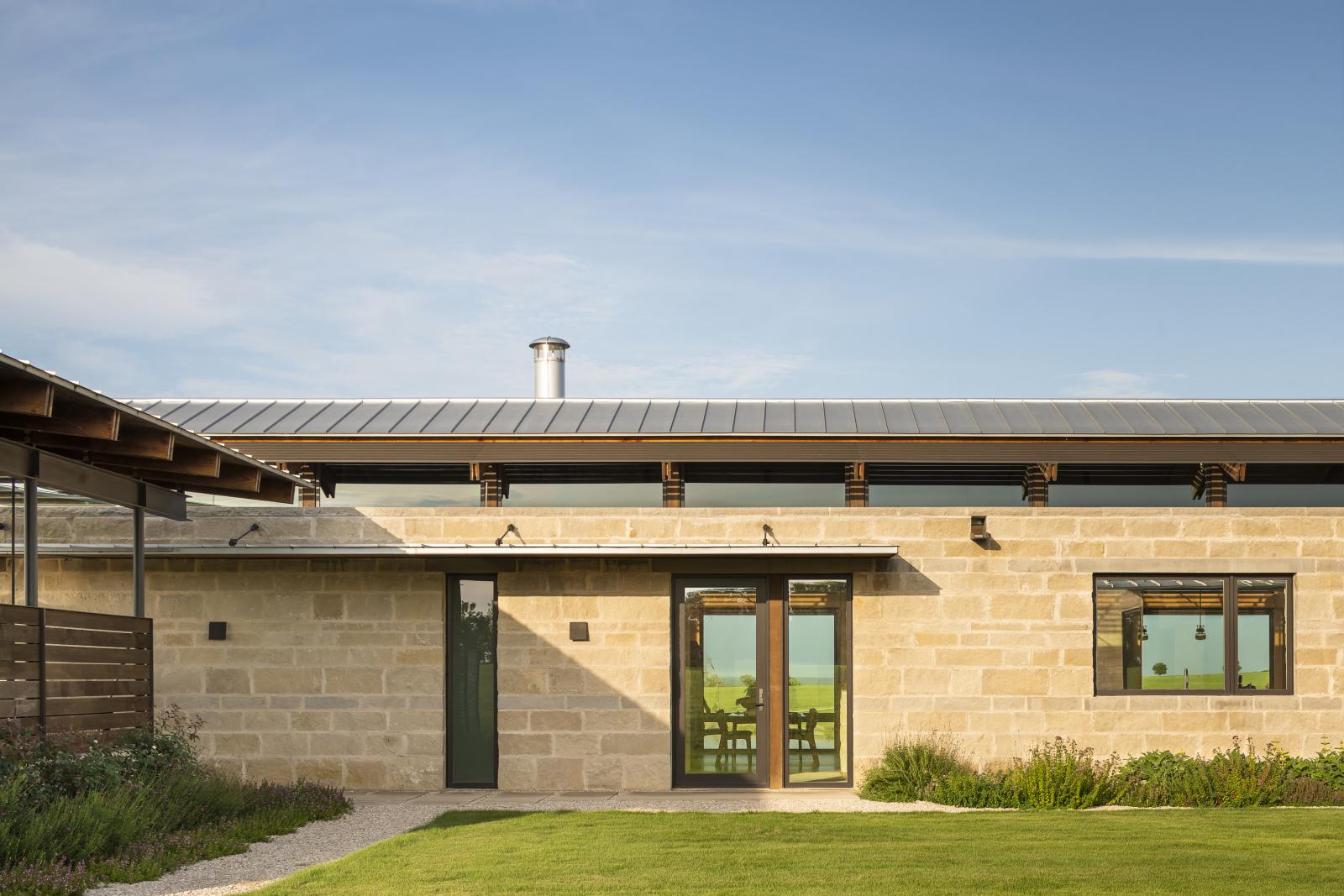 13019_N48_board.jpg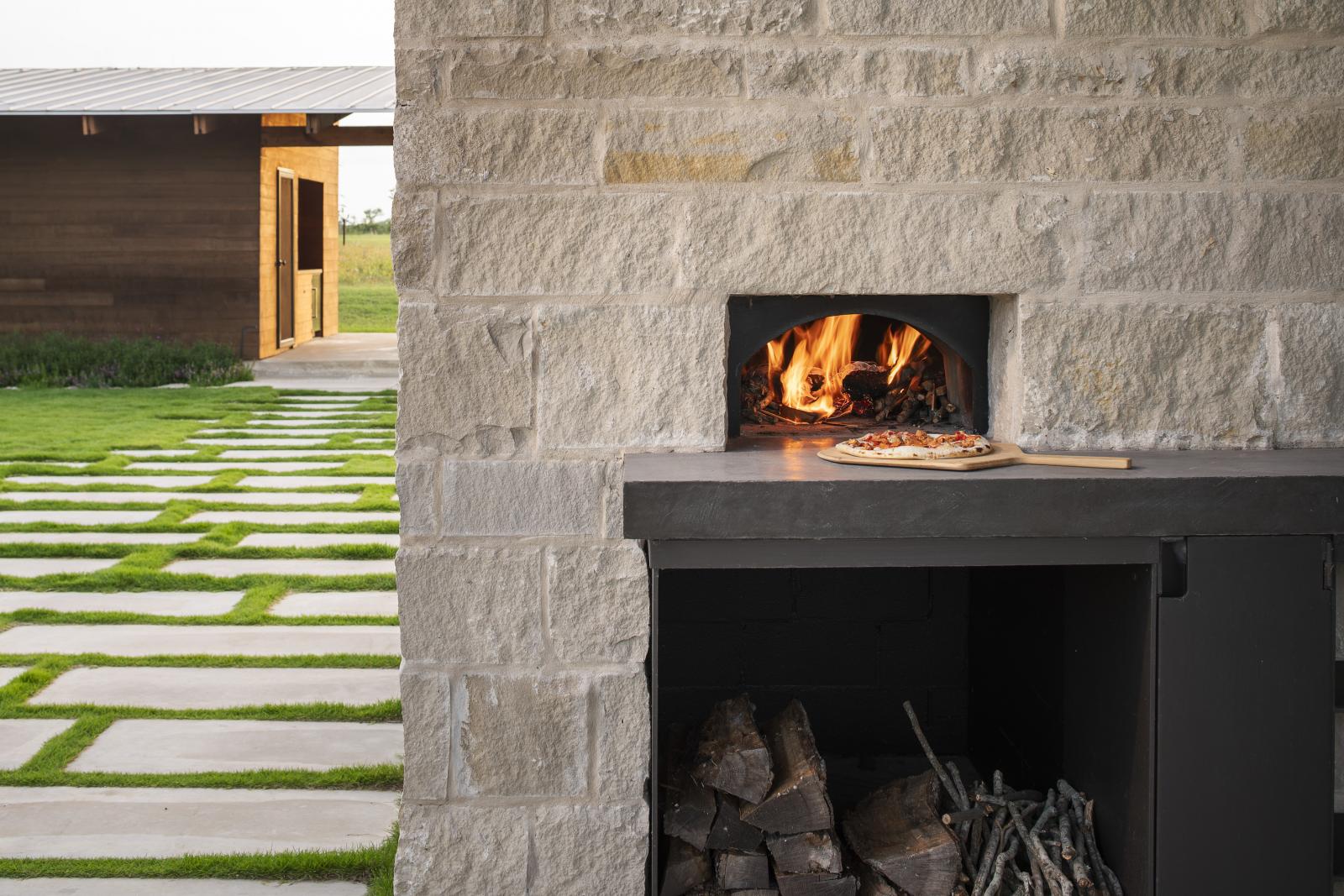 13019_N34_board.jpg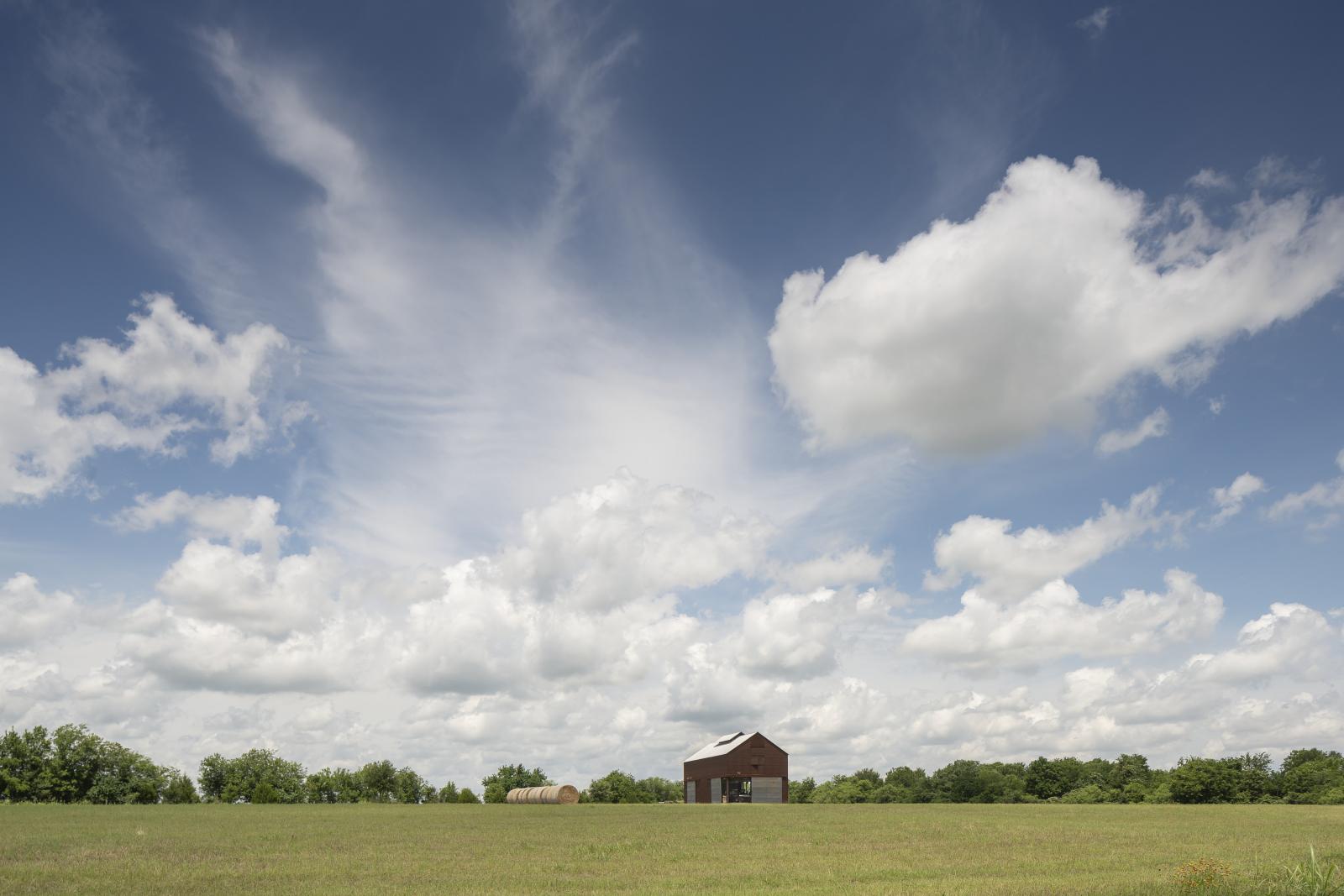 13019_N51_board.jpg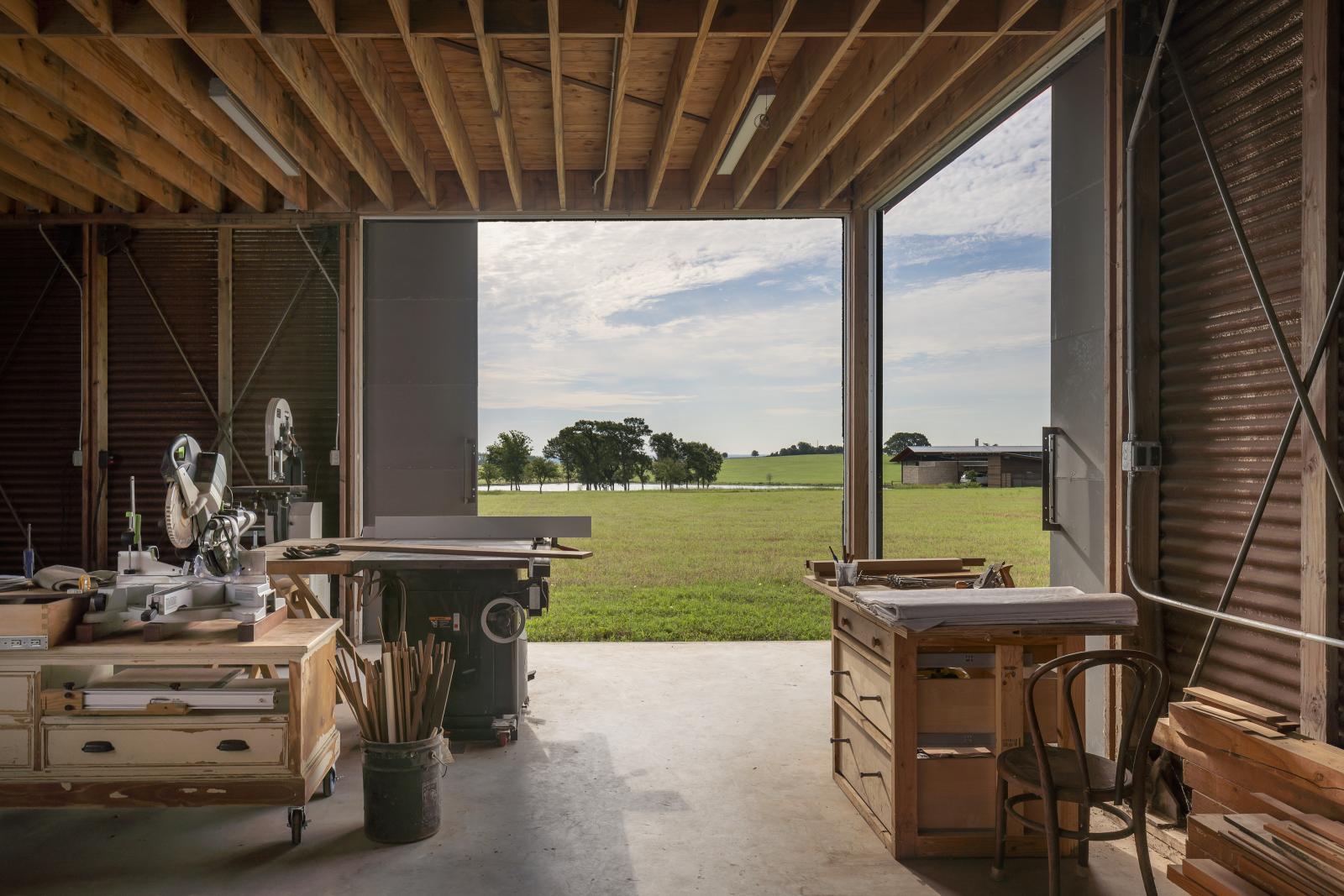 13019_N52_board.jpg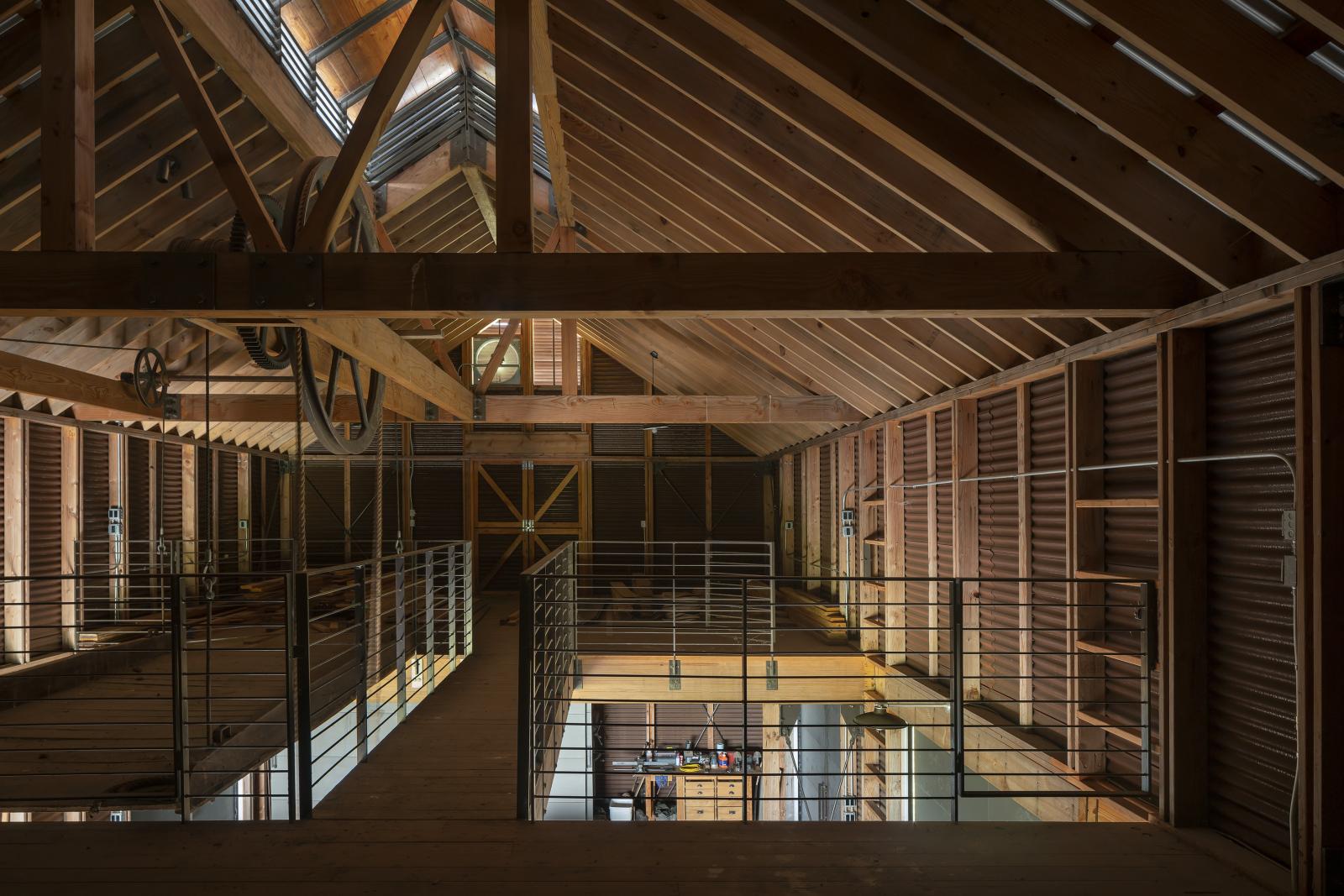 13019_N32_board.jpg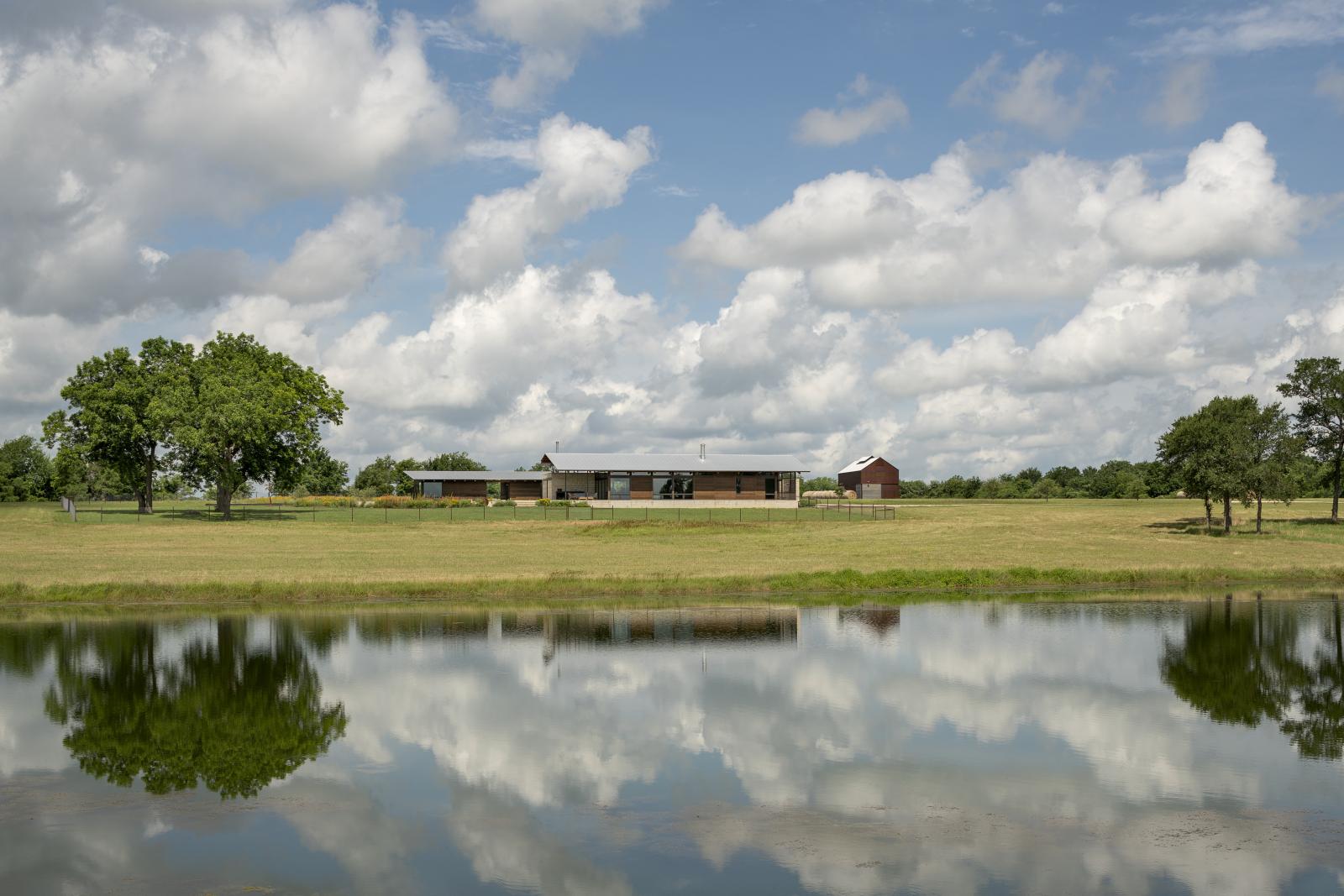 Project Size
Conditioned: 2,991 sq. ft.
Unconditioned: 3,034 sq. ft.
Contractor: Gunn Construction & Building Company
Structural Engineer: Structural Design Consulting
Geotechnical Engineer: Gessner Engineering
Lighting Designer: Dave Nelson & Associates
Landscape Architect: Madrone Landscape Design and Architecture
Photographer: Andrew Pogue