THE DOGRUN
a place to share ideas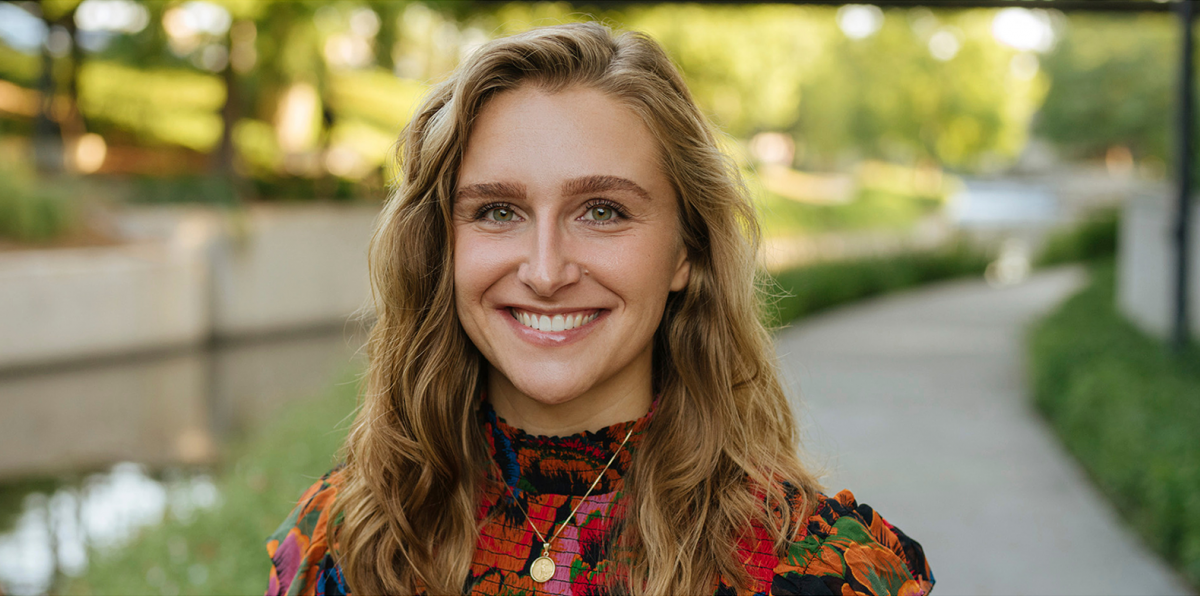 Posted by Faith Fornof on 12/7/22 at 4:40 pm
Audrey is a designer at our San Antonio office whose architectural passion is based in exercising the ability to design with creativity and mindfulness. She strives to have meaningful impacts through sustainability, community-centric values, and creating designs that enhance the quality of life. We are lucky to have her join the Lake|Flato team! To read her professional bio, click here. For the fun existential questions, keep scrolling:  
 
Favorite Lake|Flato Project:  
Confluence Park & Naples Botanical Garden Visitor Center. Both were major influences during my academic career as precedents for what architecture can truly be and mean. Something a little different in perception, use or scale than the average person may assume.  
The Best advice you've received: 
"You can't control how people act or what they do, only how you react." - my father mid-tangent about life 
Unusual/random fact about yourself:  
I can lick my elbow. 
Top bucket list travel destination:  
As much as architecturally I'd love to go anywhere in Europe, my inner child and soul says Australia. For the love and memory of Steve Irwin. What a man. 
Latest accomplishment:  
Participated in "The Best of the Wurst" CrossFit Competition (my first competition AND my teammate and I took 5th! WOO!) 
A time that was a total fiasco:  
Clemson Community Build Fall Semester 2019.  
A classic scene: Covered in concrete paint, and a dense layer of ipe saw dust. Sitting on a bucket of the incorrect size wooden tenons, fueling myself with peanut M&Ms and Mountain Dew (sponsor me). Assessing the attachment of my finger after an incident with a rebar cutter while Kokomo by The Beach Boys is on repeat. Developing a friendship with the table saw as it captured my tears at either 8 am, 3 pm, or 2 am... A perpetual migraine and undiagnosed eye rash. A not fully complete design-build that turned into a Christmas present to myself as I waved goodbye to my classmates and spent my break alone touching up paint and building doors.  
Never fails to make you laugh:  
The Office. A literal classic. My brain has flashes of Michael's breakdown when he finds out Toby has returned OR Dwight's bit with the CPR Dummy. 
The day hasn't started until:  
I've turned on my tunes. I function best with music playing. Every Friday new music is released on Spotify and I listen to every.single.album. It's a "mini-project" for mysel. 
Current obsession: 
Continuing the music theme, an interesting combo but I have on loop T. Swift and Drake & 21's new albums.