THE DOGRUN
a place to share ideas
Posted by AHeisserer on 12/10/15 at 6:00 pm
The Urban Ecology Center, a visitor center and event facility for Phil Hardberger Park in San Antonio, officially earned LEED Gold certification this week. In collaboration with landscape architects Stephen Stimson & Associates and Rialto Studio, the buildings' architecture and its surrounding landscape perform in concert to teach strategies for sustainable water usage and collection.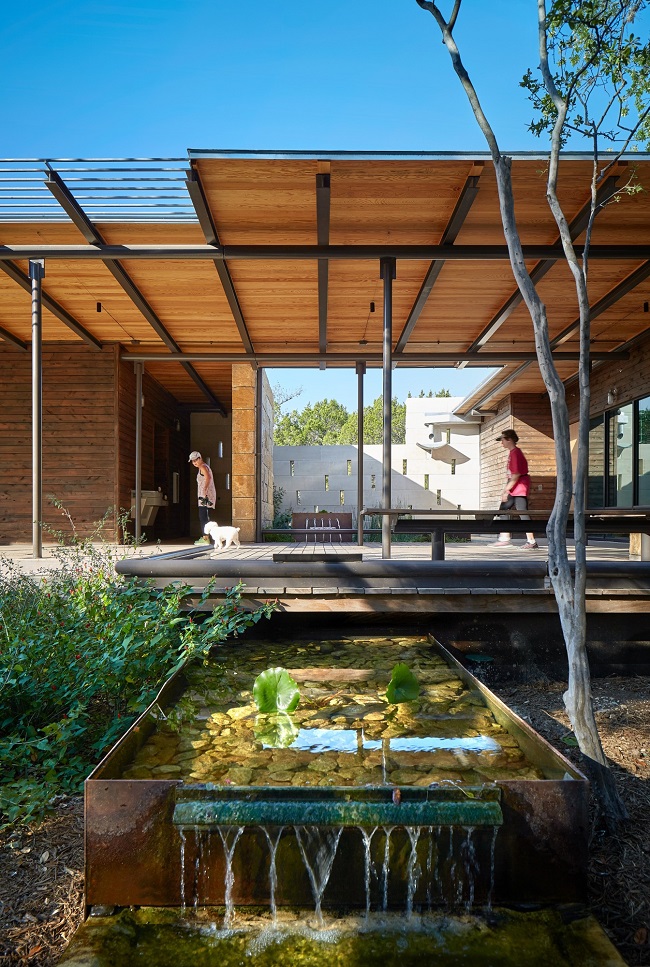 The program houses office space for the Phil Hardberger Park Conservancy, public restrooms, outdoor classrooms and a large event hall. The center contributes to an already rich and diverse park as well as the conservancy effort at Hardberger Park. The landscape strategy includes collecting rain water from roof areas for plant irrigation, harvesting air conditioning condensate, and allowing surface water runoff to filter into the ground.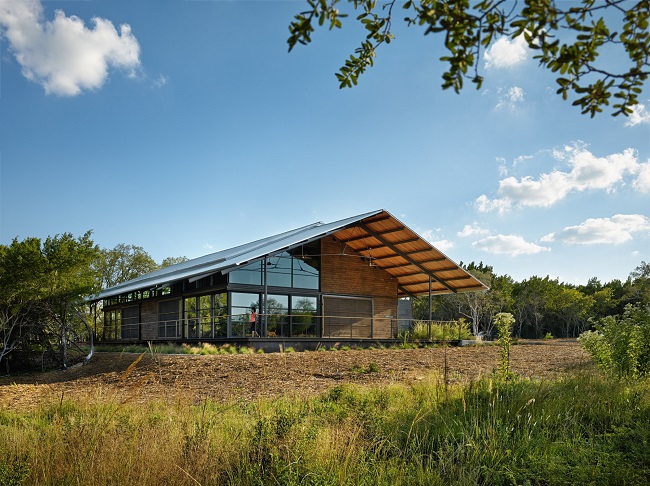 The Urban Ecology Center is a model for environmental stewardship through its use of locally sourced and sustainable materials, extensive rainwater harvesting system, and preservation of native, mature trees. Porches feature limestone from local quarries. The landscaping includes native plants that require no watering. The Urban Ecology Center cultivates ecologically responsible citizens through educational offerings that focus on botany, wildlife, and general ecology, while connecting the San Antonio community with nature through hands-on discovery.

After 26 months of operation, the center averaged 8,300 kWh a month, with an EUI of 45.6 kBtu, a 31% reduction from the benchmark EUI.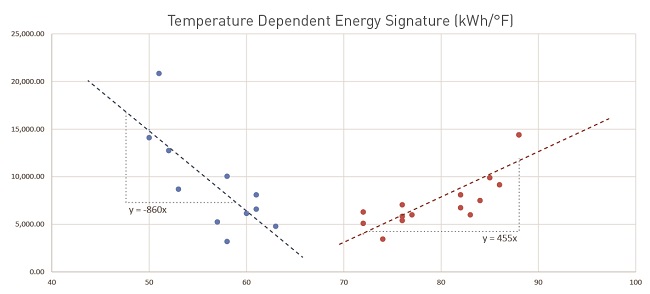 The slopes of the trend lines above indicate the energy efficiency during the heating and cooling seasons. The center experienced a steeper, less efficient curve during colder months, possibly due to a busy opening season in the winter of 2013-2014. Warmer months were far more efficient, possibly due to the benefits of solar energy generation during those months. Congratulations and thanks to the team for their hard work on this achievement!