THE DOGRUN
a place to share ideas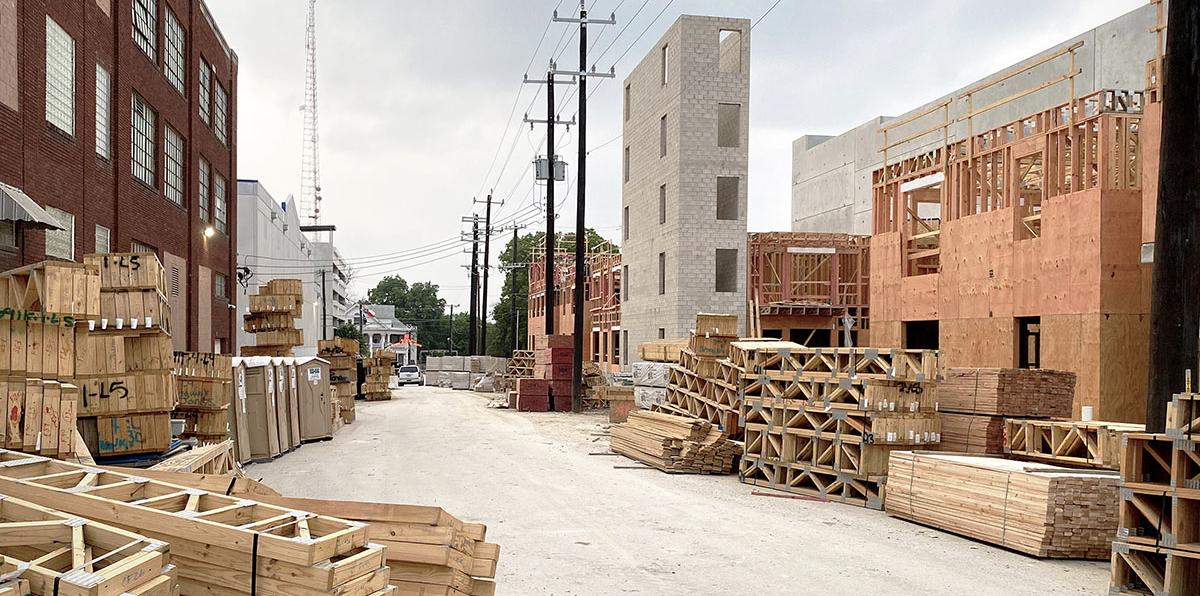 Posted by Adam Martin on 7/9/21 at 8:54 am
Investigations Team: Adam Martin, Cameron Goldsmith
As cities in Texas grow their economies, the demand for housing especially in and near urban areas increases, and in-turn, the price of housing increases beyond the ability of many Texans to afford a decent quality of life.  A variety of government-sponsored financial incentive mechanisms exist for private developers who wish to build affordable housing.  In most Texas cities, these incentive programs are not mandatory, but may be pursued by any multi-family or mixed-use development.  While some publicly owned affordable housing still exists in the U.S. almost all new affordable housing is provided by the private sector, or by nonprofit organizations. 
In the 1960's several public housing failures caused a hard shift in policy away from government funded, built, and managed public housing towards private sector incentivization and ownership. The goal of affordable housing incentives for private developers is to partially offset the developer's initial cost of construction in order to make low rent units economically feasible.  In exchange, the developer must sign an agreement with the municipality to provide low rent housing to families within low income categories for a specific length of time, usually multiple decades.  The benefit of incentivizing the private sector to address affordable housing needs as opposed to the public sector is two-fold; the private developer relieves the city of both the risks inherent in new development and the cost burden of long-term property management.  Ideally this means that affordable housing is provided more efficiently and organically with less public funding than could otherwise be achieved.  The incentives that are received by developers for providing affordable housing take various forms.  Private affordable housing developments can be funded directly through grants, deferred costs from city fees and taxes, or given tax credits which can be sold to corporations to provide cash for the development. Other methods include zoning incentives which allow developers to build bigger projects with greater revenue generation than would otherwise be allowed on particular site, thereby offsetting the lost revenue from low income units. 
Most cities have a variety of affordable housing incentive programs in play, however the effectiveness and complexity of these programs is often not well understood.  The goal of our investigation is to understand which of these incentive programs in San Antonio, Texas can be most effectively utilized to inform and shape our affordable housing developments well into the future.  Along the way, we hope to gain an understanding of both the regulatory and economic hurdles that exist in the creation of new affordable housing and look forward to investigating possible viable solutions and methods to spur the creation of new affordable housing in Central Texas.
Lake|Flato Investigations invites individuals and teams across the office, regardless of discipline or experience level, to propose independent research projects that contribute to our firm's collective knowledge. We leverage learning from inside and outside our professional experience toward the goal of better integrating design and sustainability by exploring relationships between the built environment and human/ecological wellbeing. Affordable Housing Incentive Models is one of three on-going Investigations at Lake|Flato this year. Stay tuned to The Dog Run for updates on the research throughout the year! 
Photo by Adam Martin: construction of a 238-unit private mixed-use development in downtown San Antonio with 50% affordable units and 50% market-rate units.