THE DOGRUN
a place to share ideas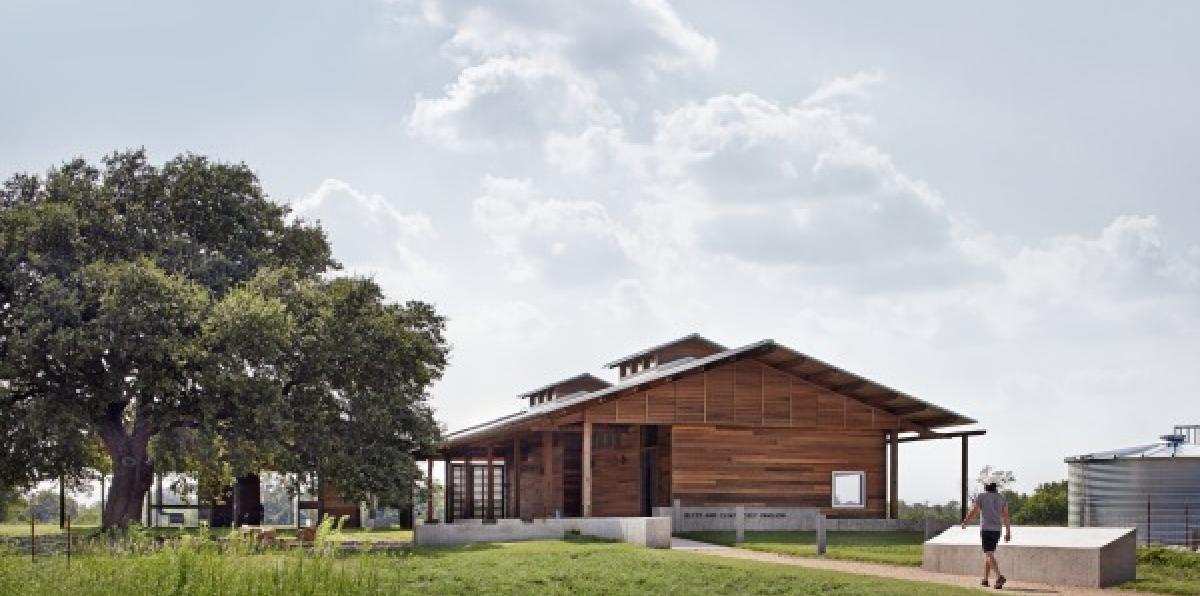 Posted by coreysquire on 10/8/14 at 10:04 am
Construction has finished, the air quality has been tested, and the monitoring systems are up and running. Today, The Josey Pavilion begins its one year operation phase to prove that it generates 100% of its energy and purifies 100% of its water. If all goes as designed, next year The Josey Pavilion will join the world's most exclusive club of high performance buildings, Certified Living Building.
This is the first post of a twelve post series on the process of obtaining Living Building Status. Each month over the next year, we will be posting an update on our water and energy usage and well as a overview on how we achieved each of the 20 imperatives mandated by The Living Building Challenge.
  Imperative of the Day: 09 Healthy Air Our Strategy for guaranteeing healthy air was simple – an open air building. The entire building, the pavilion, kitchen, bathrooms, and herbarium are unconditioned and open to the outdoors. The building is oriented in the landscape to take advantage of the prevailing winds and only natural, non-toxic materials and finishes were specified (More on this to come). The result is indoor air quality that is virtually indistinguishable from fresh outdoor air. Below is a snapshot from our air quality test results showing the herbarium, the most enclosed space in the building.