THE DOGRUN
a place to share ideas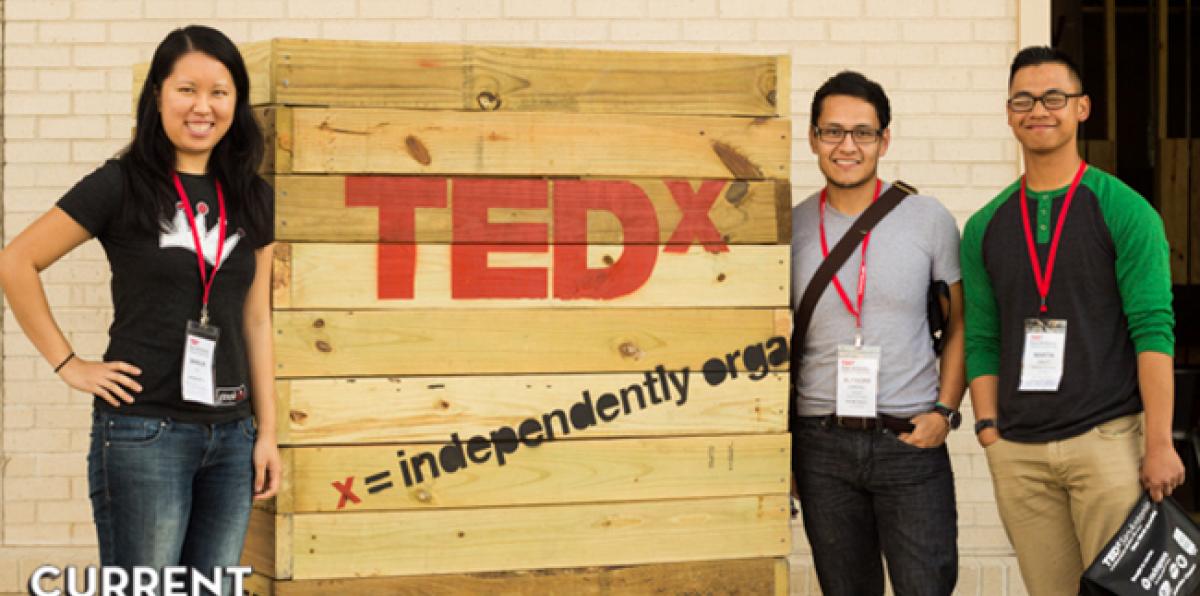 Posted by vyuan on 10/18/13 at 12:19 pm
Last Saturday, the fourth annual
TEDxSan Antonio
was held at the Rackspace Global Headquarters. I learned during the introduction that Rackspace has been webhosting
TED.com
since its inception, so it was the perfect venue to host the live conference. The locally organized TEDx committee, charged with curating "Ideas Worth Spreading", programmed the day with 20 speakers covering a wide range of heady topics, including stem cells, urban parks, prison reform, vulnerable leadership, and, just for good measure, sex.  While learning was the expected objective, this year what was more surprising were the number of talks that struck you with their raw emotional charge. A highlight for us: former LFer
Brantley Hightower
took the stage mid-afternoon, and in a mere six minutes, using his characteristic style of eloquence and humor, translated his very academic research of Texas courthouses into a broad appeal for why architecture still matters to our society.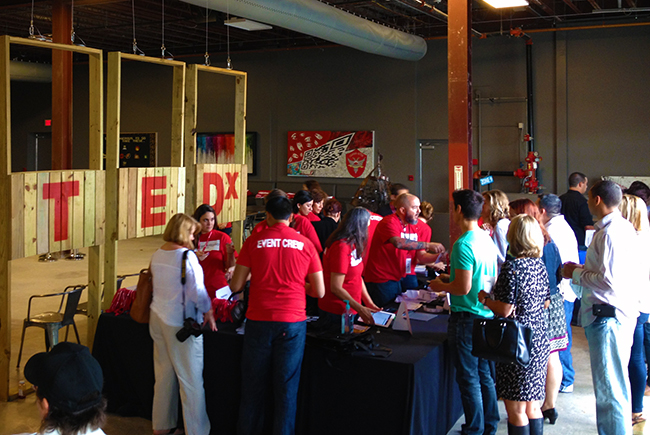 Beyond the talks, a group of us participated in our second year of sponsorship, and like
last year
, we knew we wanted to continue the tradition of designing an installation that could be repurposed after the event. This year we decided to partner with
Green Spaces Alliance
, a local environmental organization dedicated to sustaining the natural environment and enhancing urban spaces through land conservation, community engagement, and education. They gave us a template to build a wood planter box and bench unit, and we decided to take its components as a kit of parts to create a series of display and signage elements at the event entry. Afterwards, the reassembled planter boxes will find a new permanent home in a local community garden.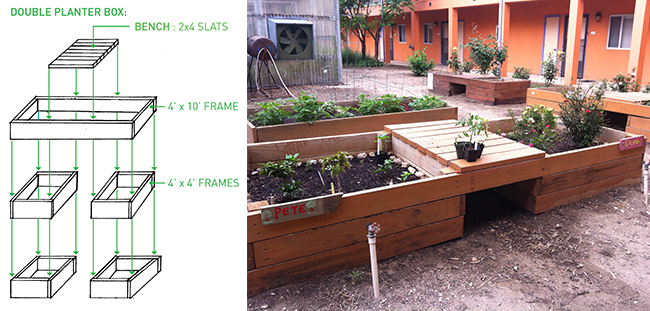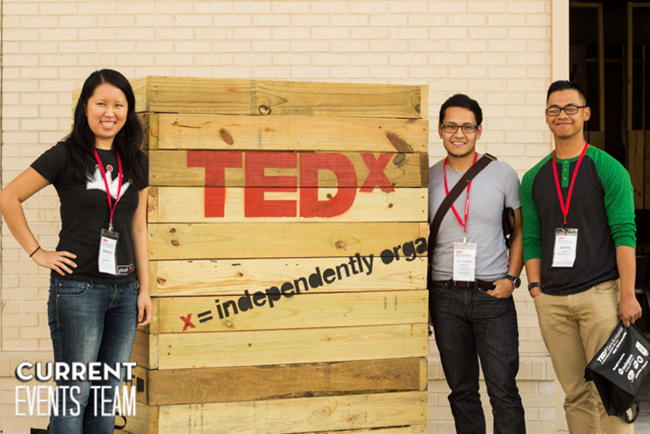 Thanks to all those who helped in this effort, most of all to Grace Boudewyns, our fearless leader. Special thanks to Dittmar Lumber Corporation for supplying the wood for the planter boxes.