THE DOGRUN
a place to share ideas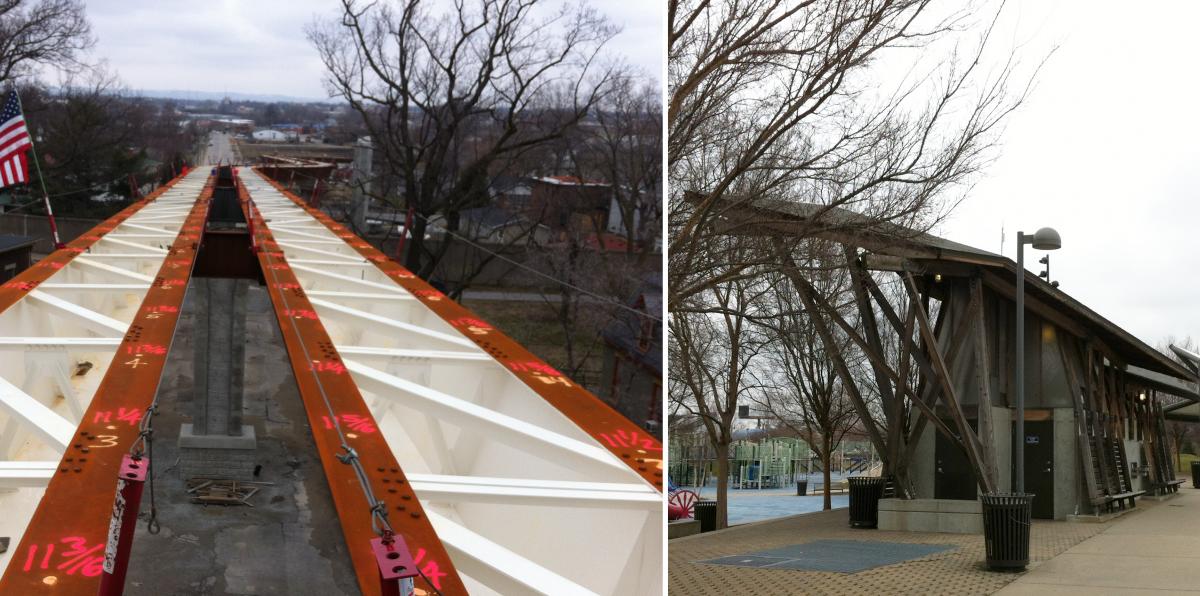 Posted by ashleyheeren on 4/11/13 at 2:28 pm
Lake|Flato is fortunate to have work at amazing sites around the country (and beyond), and so our project teams often get to bring home wonderful new experiences and discoveries about places, whether visiting for the first time or revisiting them in greater depth. As one of those lucky traveling project teams, Matt Morris and I recently gained a fresh fondness for Louisville, the site of an independent school for which we developed a master plan over the past few months (we'll blog about the actual design work in a future post—this post is for bourbon, bats, bridges and the derby!).  

To start with, city character: Downtown Louisville offers an eclectic mix of new and old, from postmodern shapes to rehabbed brick warehouses to glassy river overlooks. We were particularly enchanted by the waterfront park and the Big Four Bridge, a railroad truss bridge. In these photos you can see the timelessness of both the bridge and men's headwear.  

Architectural moments: The bridge abruptly ending as it hits Indiana (the pedestrian connection is under construction). De Leon & Primmer designed these playful restrooms that are scattered along the water.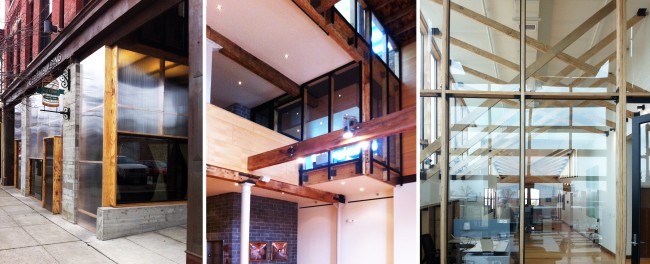 The Green Building, Kentucky's first commercial Platinum LEED building, is a beautiful example of adaptive reuse designed by (fer) studio, an architecture firm also working on the St. Francis School campus.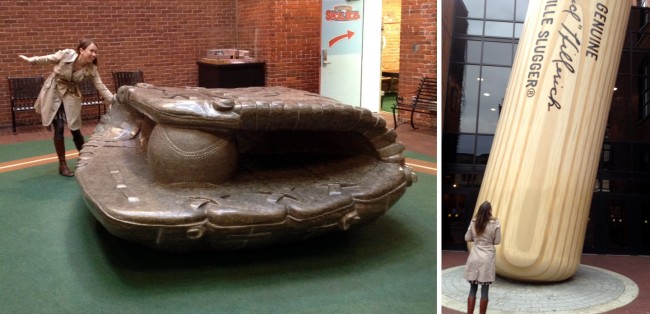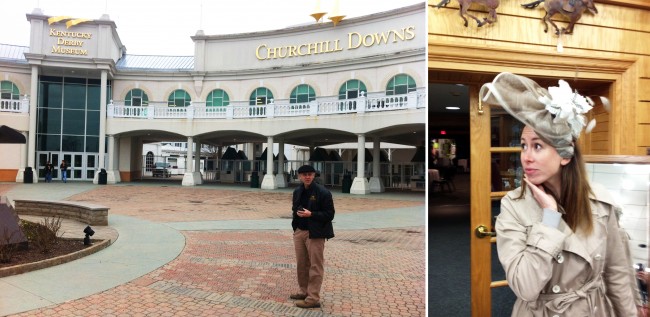 Sports: Louisville slugger bats and the Kentucky Derby are both signature pieces of Louisville history. We managed to sneak in a visit to the bat museum as well as Churchill Downs, where I chose the perfect hat for my future derby debut.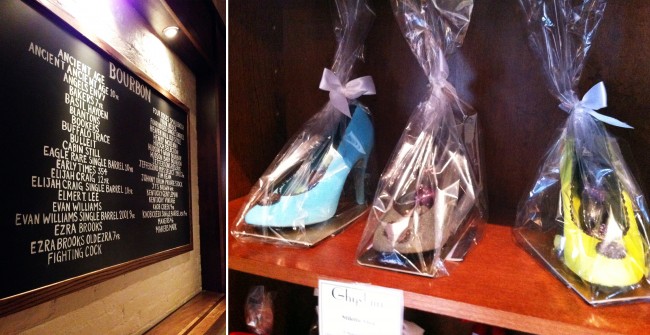 Indulgences: Bourbon tastings—enough said. Doc Crow's also offered an amazing Shrimp & Cheesy Grits dish as well as Comfy Cow ice cream for dessert; we savored a Brown Sugar Bourbon scoop but nothing beat the Sweet Potato flavor. Also, a high heel made of chocolate from Ghyslain bakery. We just sampled the smaller delights.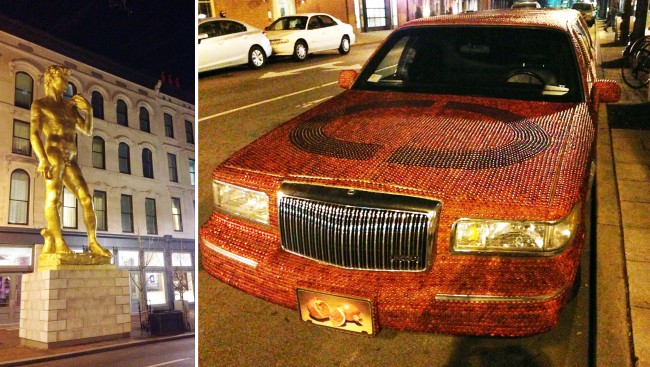 Other fun surprises: This golden version of the David and bead-studded limo were both parked outside of 21C, a contemporary hotel in which the lobby is a 24/7 free museum. We had hoped to show up to our morning meeting in the limo. Can't get enough Louisville? You might also check out this more sophisticated
post
 about the Cyclocross World Championships in Louisville earlier this year.