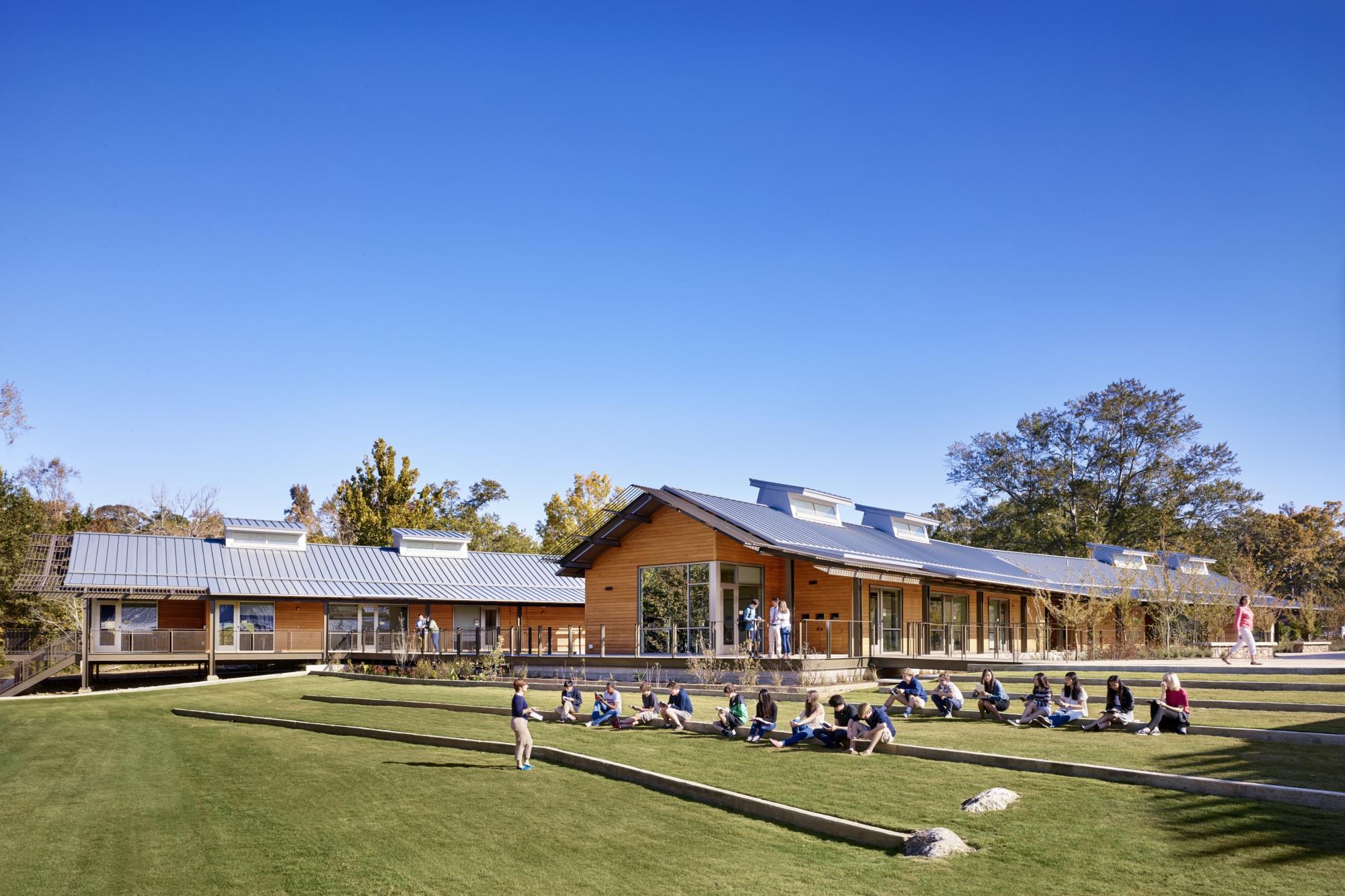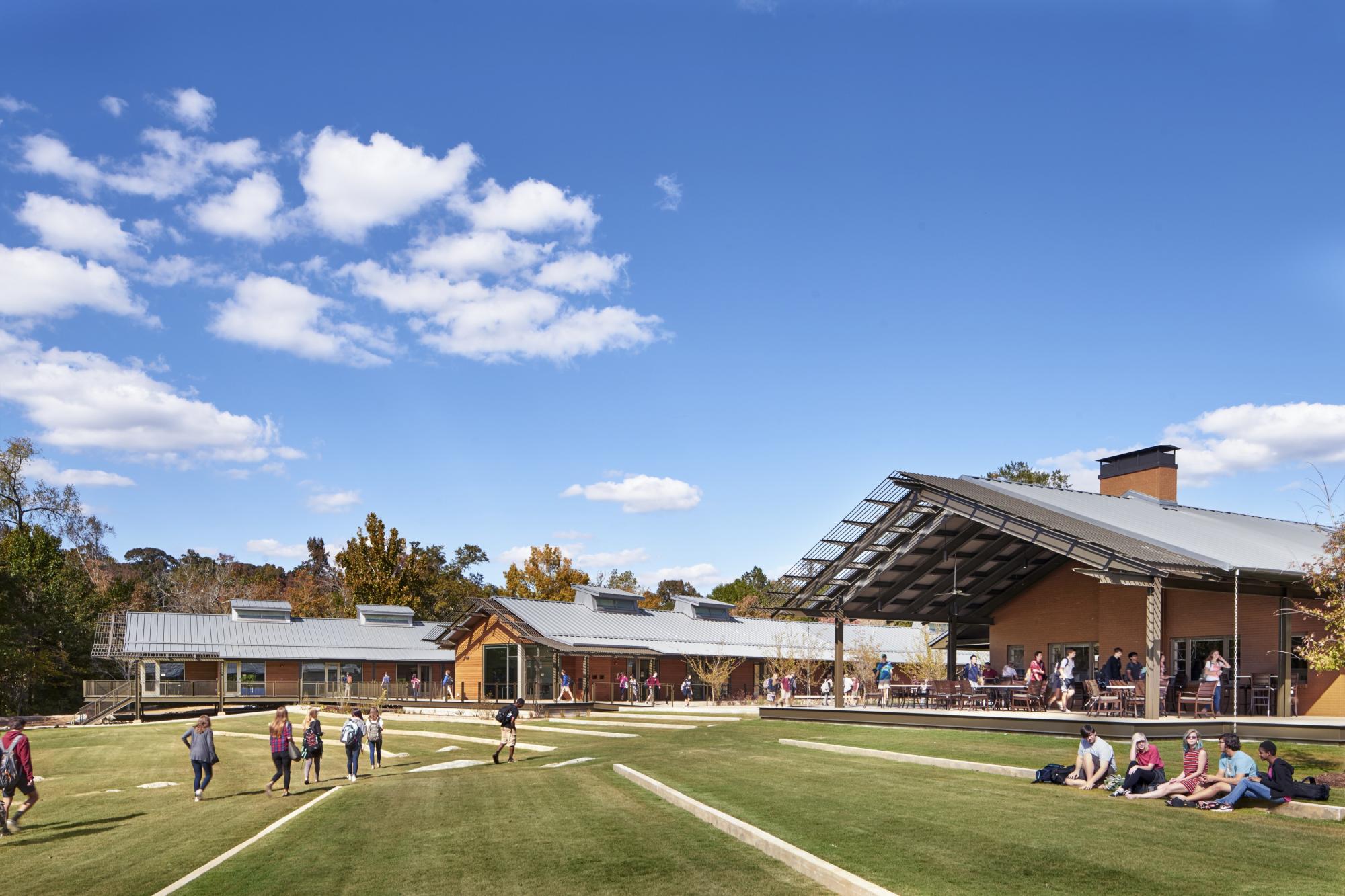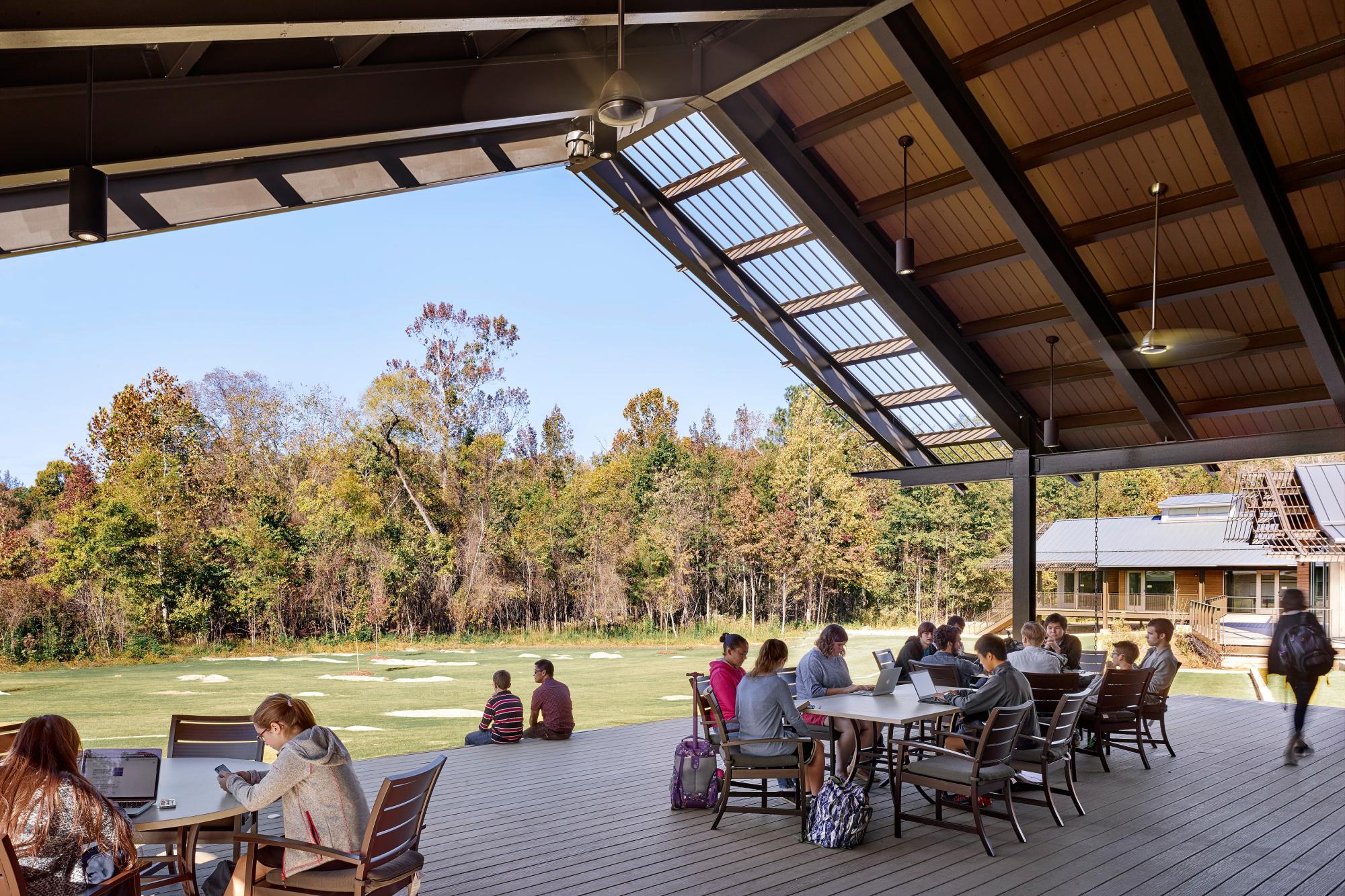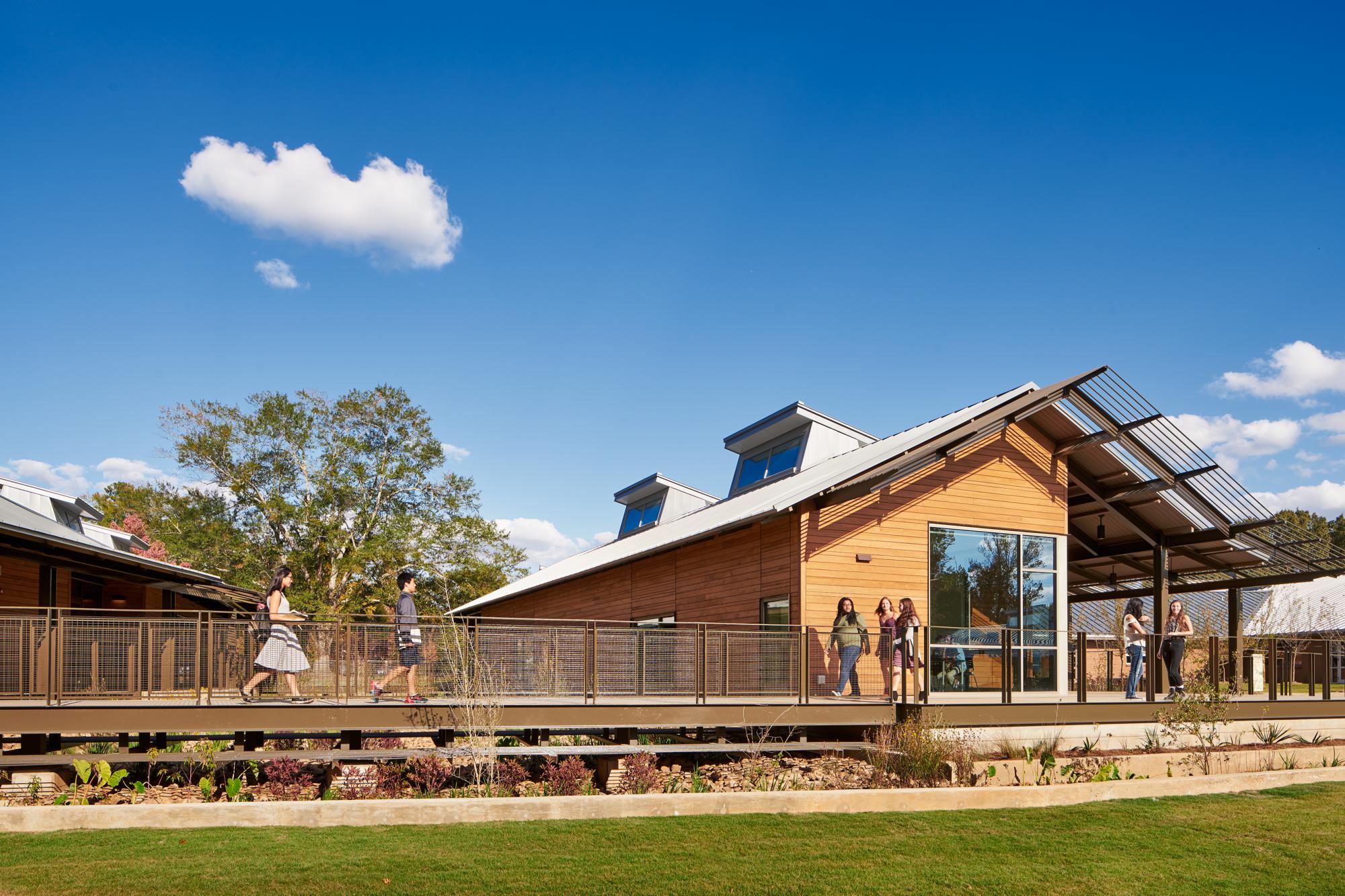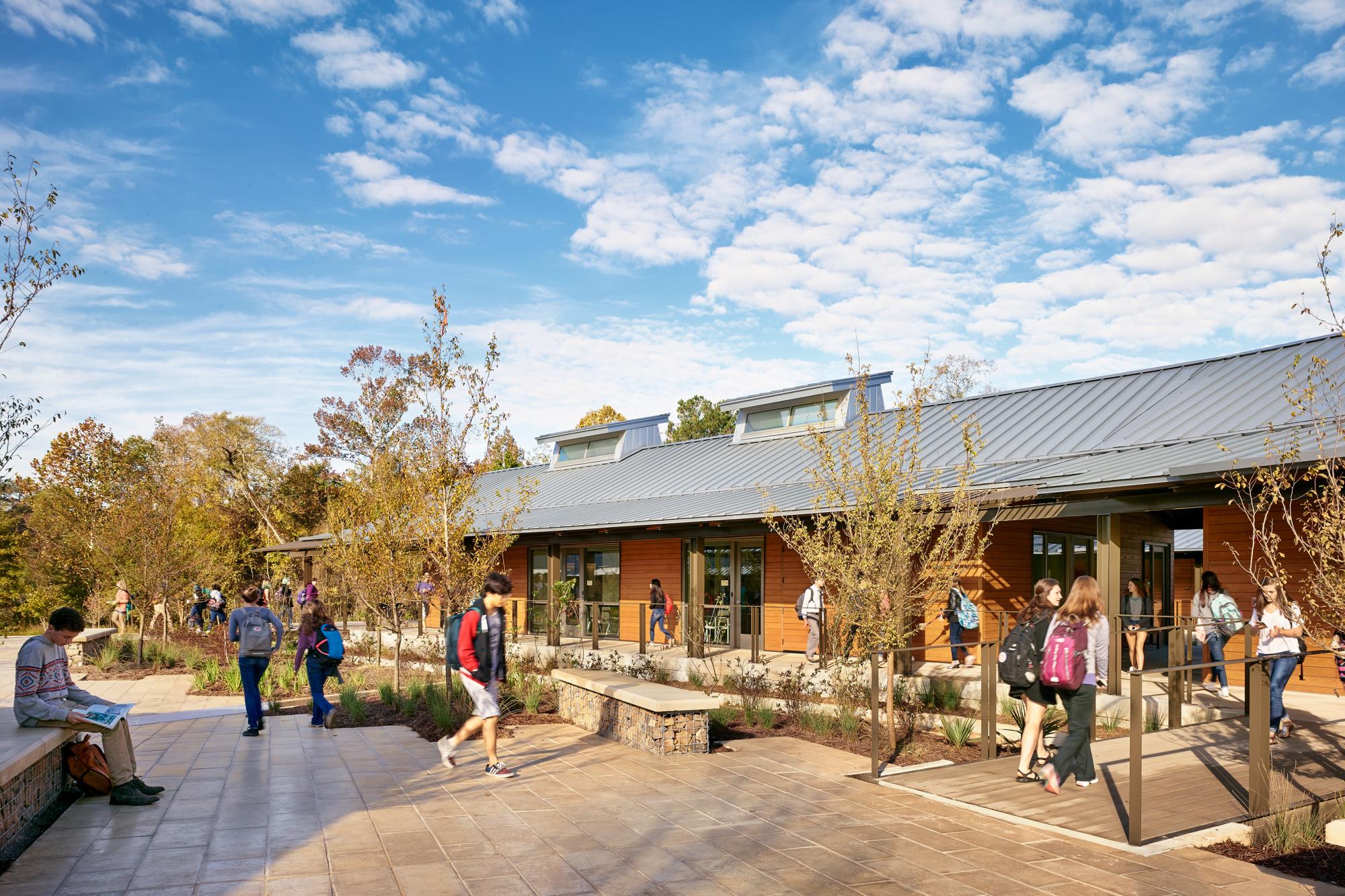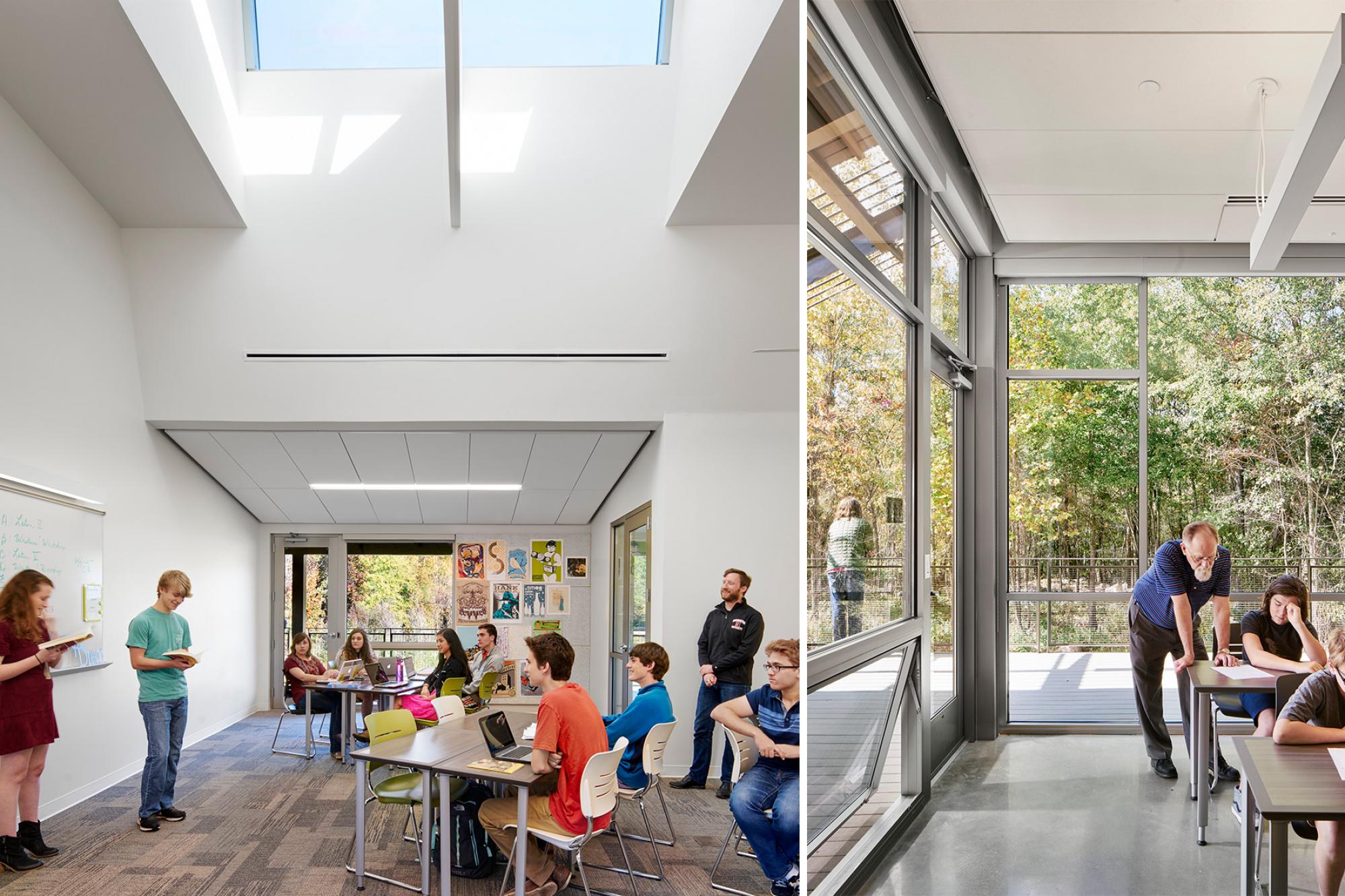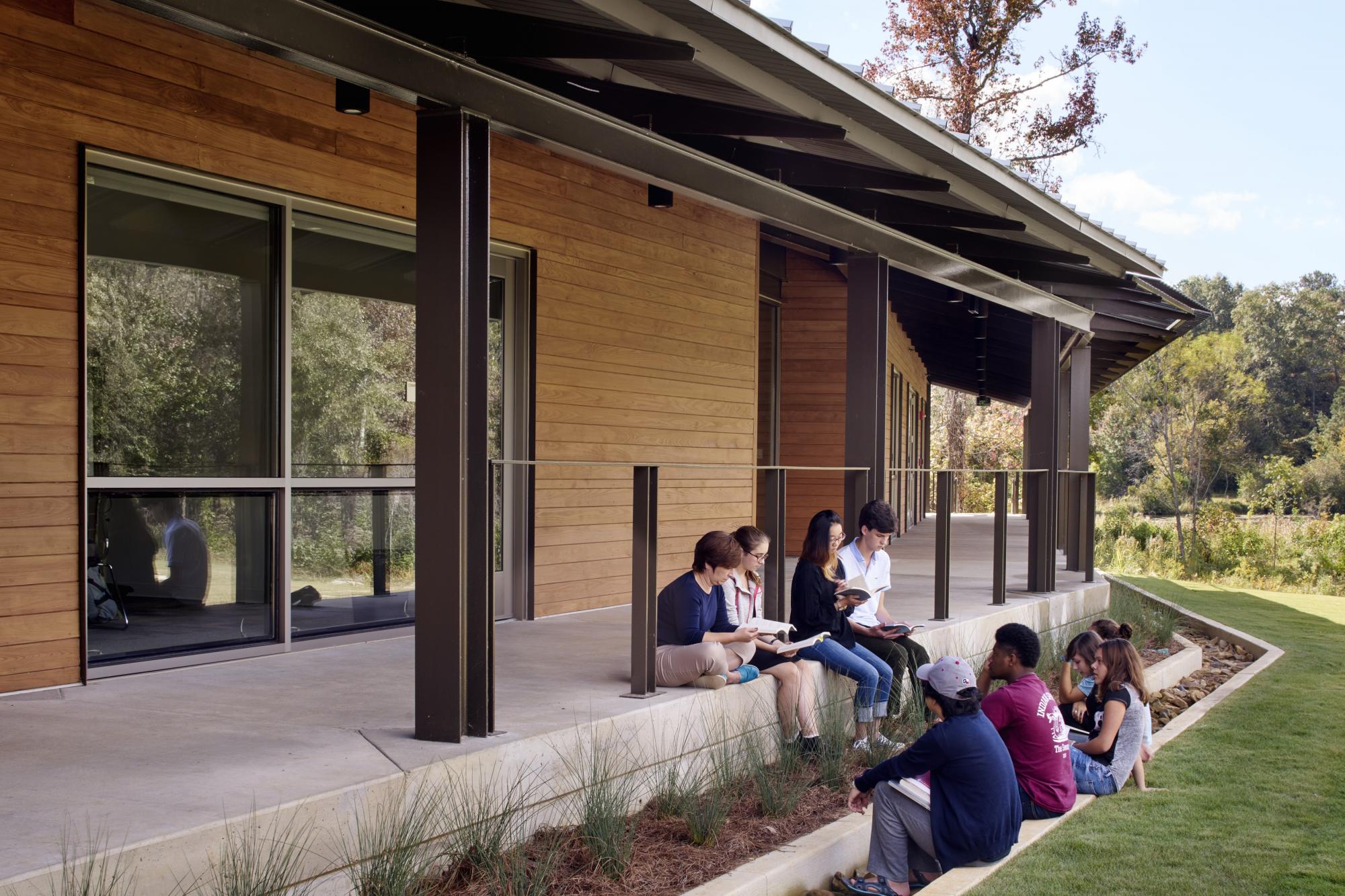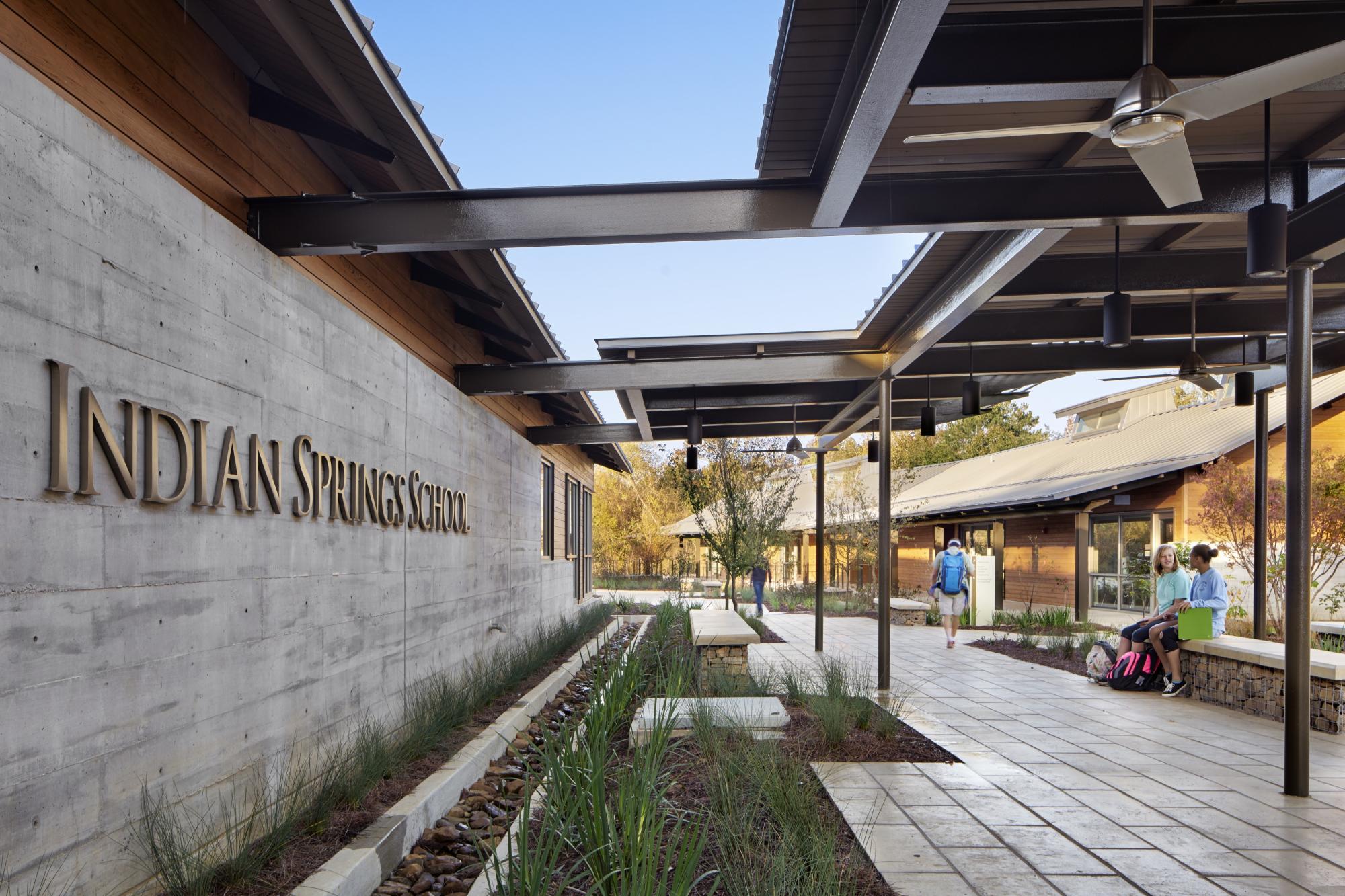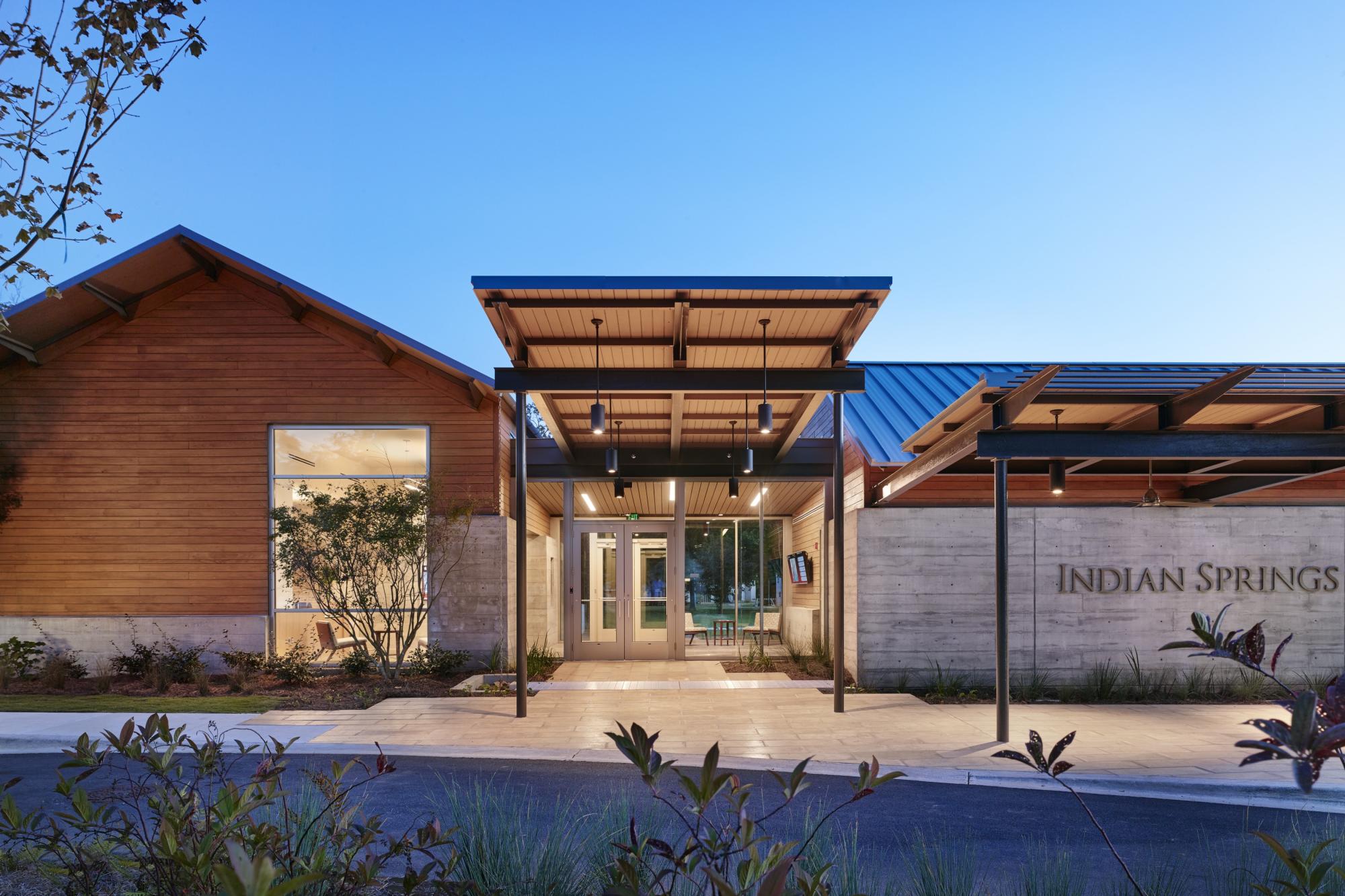 Indian Springs School
Located on 350-acres in the wooded hills south of Birmingham, Alabama, the Indian Springs School is an independent day and boarding school serving grades 8-12. In 2012, the school engaged Lake|Flato in a master planning effort to transform and invigorate the campus originally designed by the Olmsted Brothers in 1950. The master plan includes new structures for Classrooms, Visual Arts, a Dining Hall, and Administration that are all part of the school's three-phase "Springs Eternal" campaign.
Recently completed, Phase One integrates three new classroom buildings and a new administration building into landscape features designed to offer a variety of dynamic and updated learning environments with myriad connections to the outdoors. Together, the buildings form several gathering areas, including an entry court, and emphasize different vistas across the campus and its nearby lake. Porch ceilings and overhangs are crafted of wood and are natural frames of the surrounding environment. Roof monitors on the buildings provide daylighting to each classroom, while a storefront system and high-performance glazing afford views along the covered walkways and to the campus beyond. The project is targeting LEED Silver certification. In association with Architecture Works
Photography: Casey Dunn; Video by Bluestack Media
The new buildings are exceptional in every way. Built from eco-friendly, energy-efficient materials, they integrate beautifully with Indian Springs' natural setting.
Chair: Building & Grounds Committee, Indian Springs School Board of Governors
Indian Springs School- Learning Through Living-HD (2).mp4
ISS_1.jpg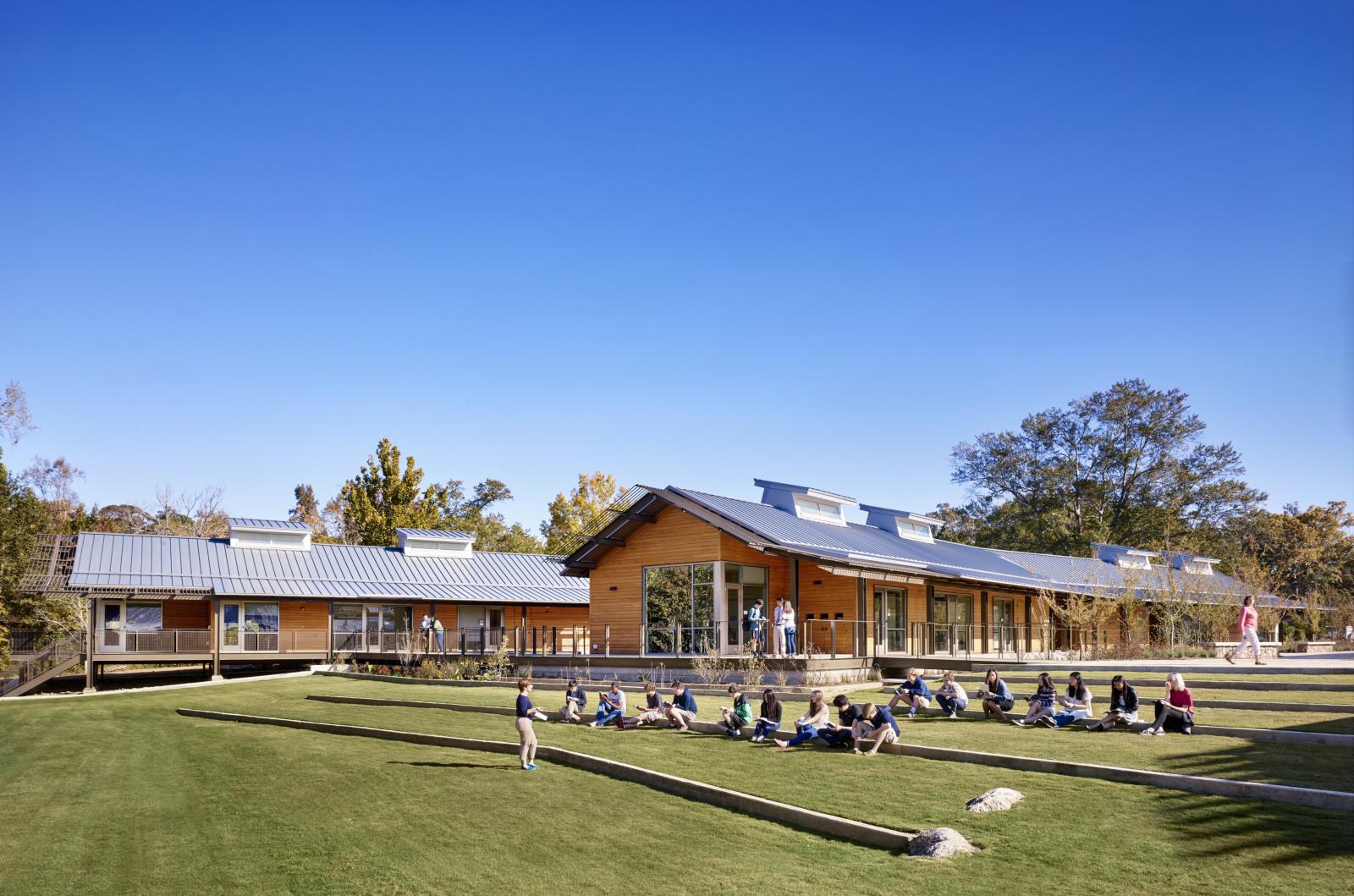 ISS_2.jpg
ISS_3.jpg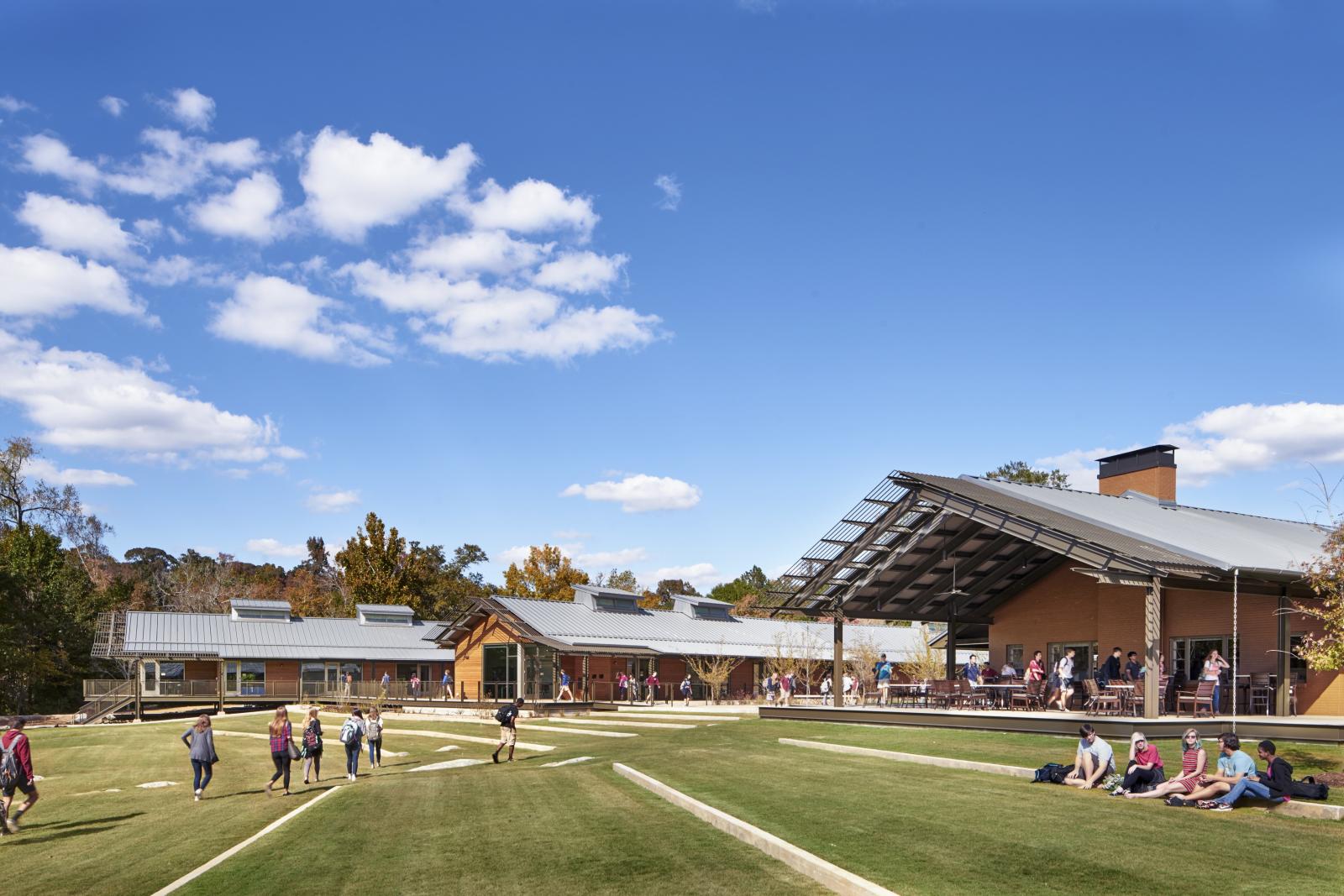 ISS_4.jpg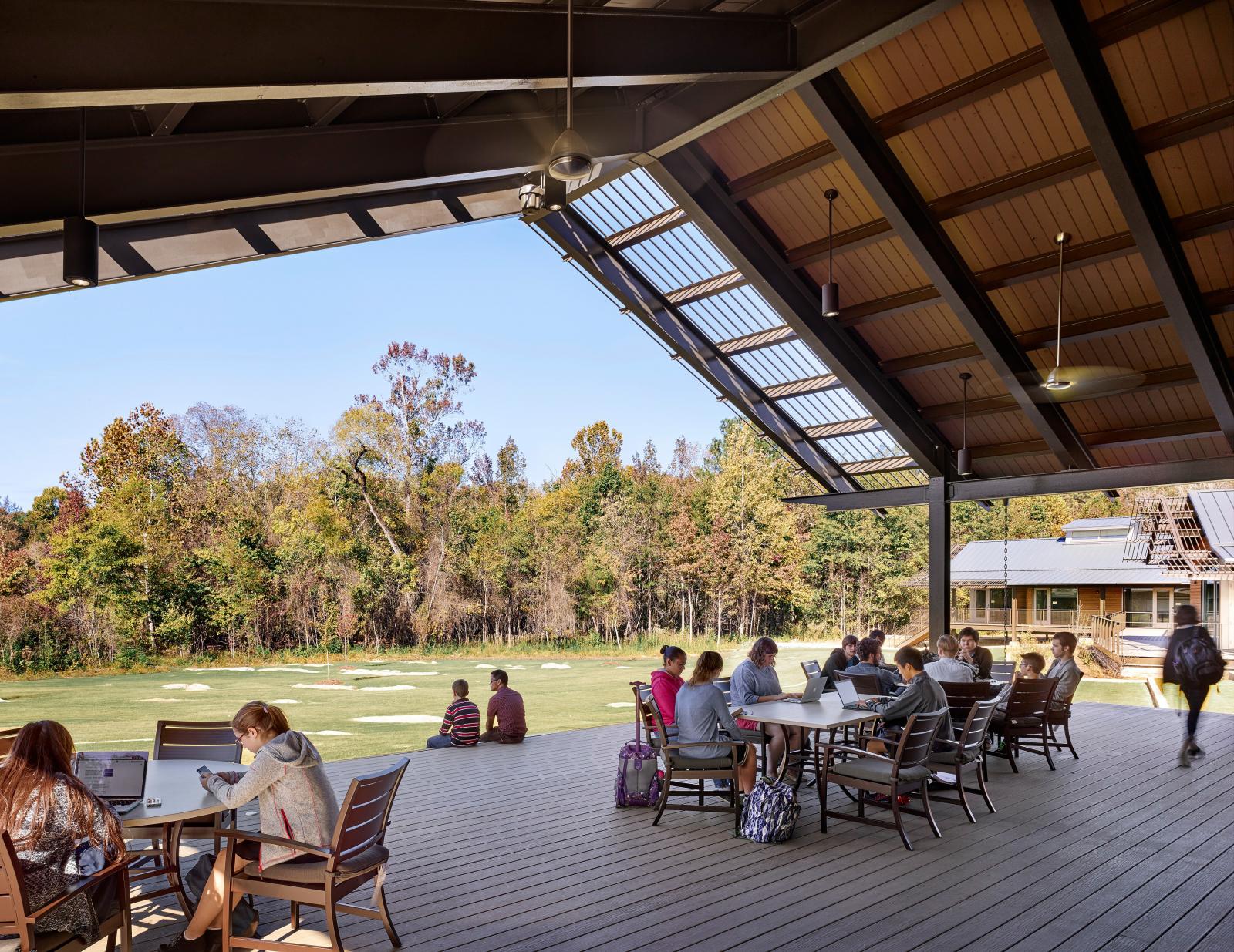 ISS_5.jpg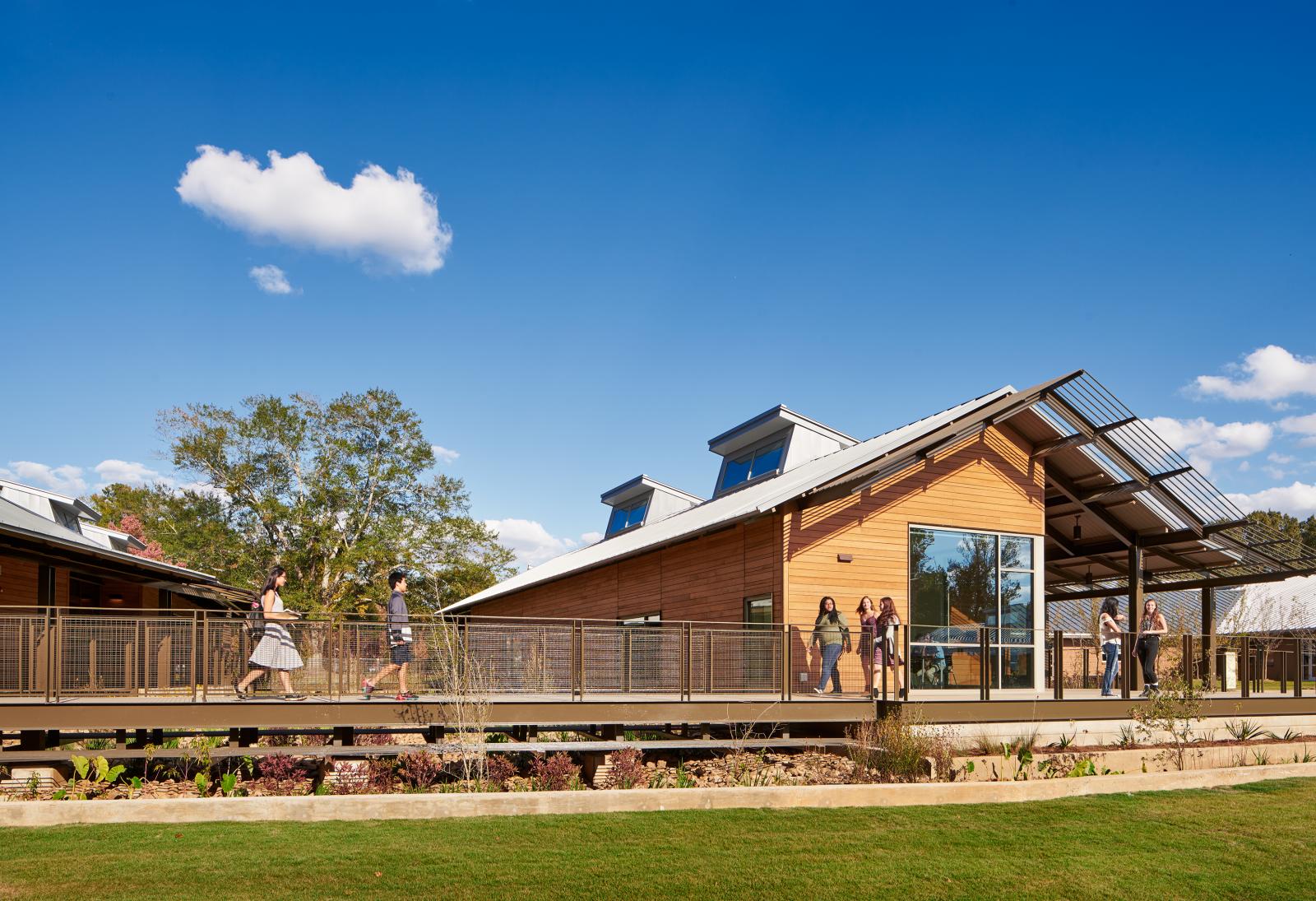 ISS_6.jpg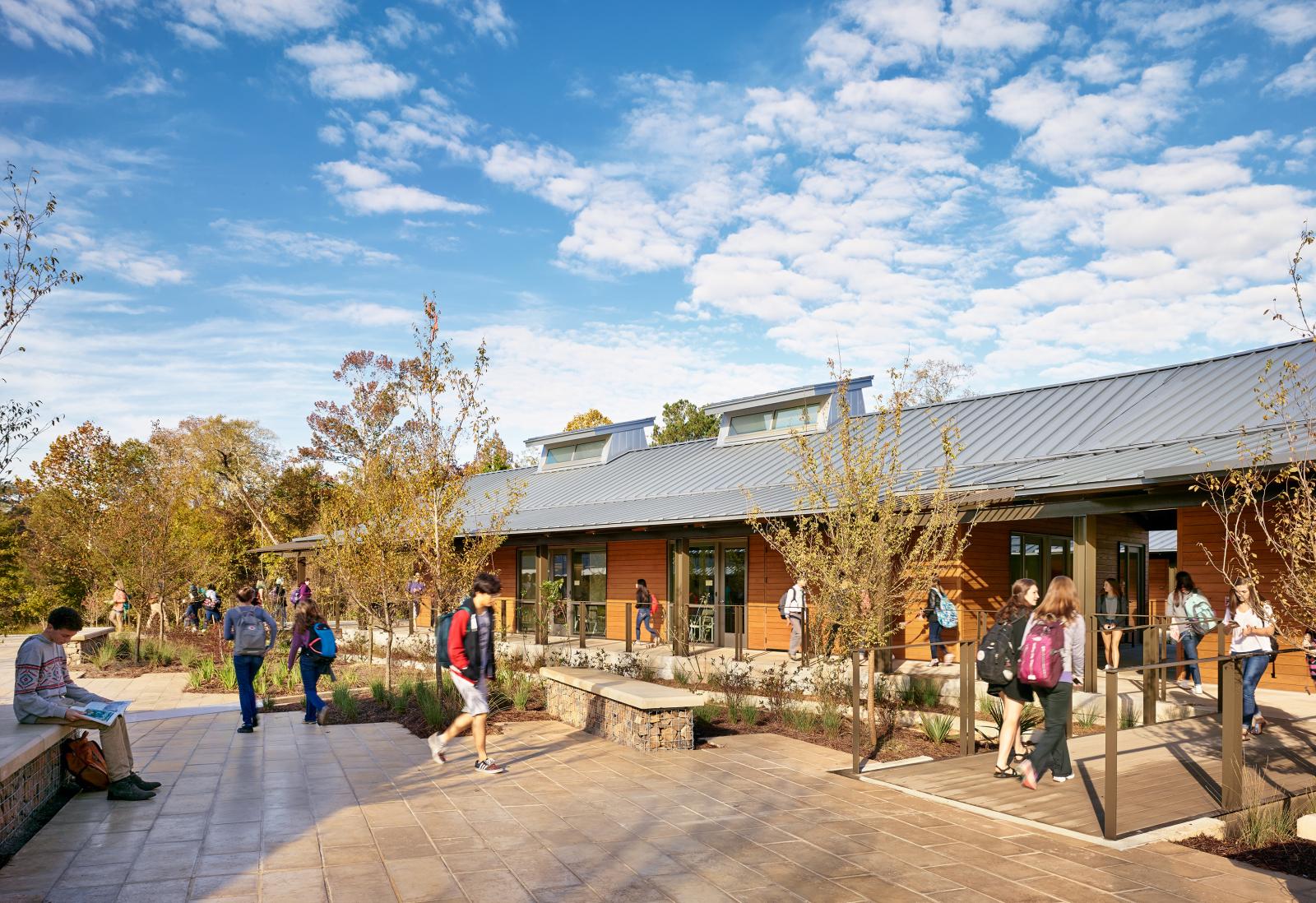 ISS_7.jpg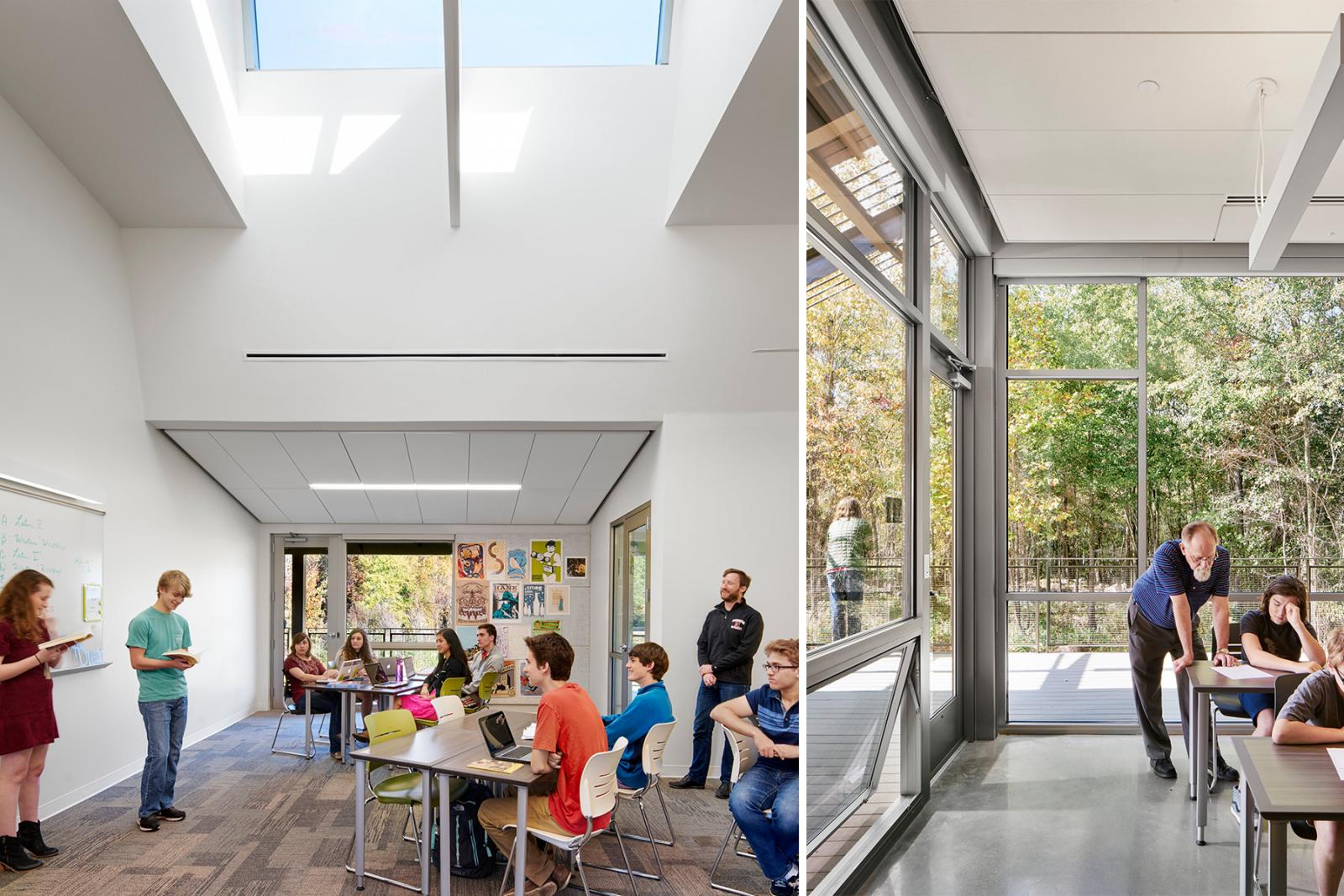 ISS_8.jpg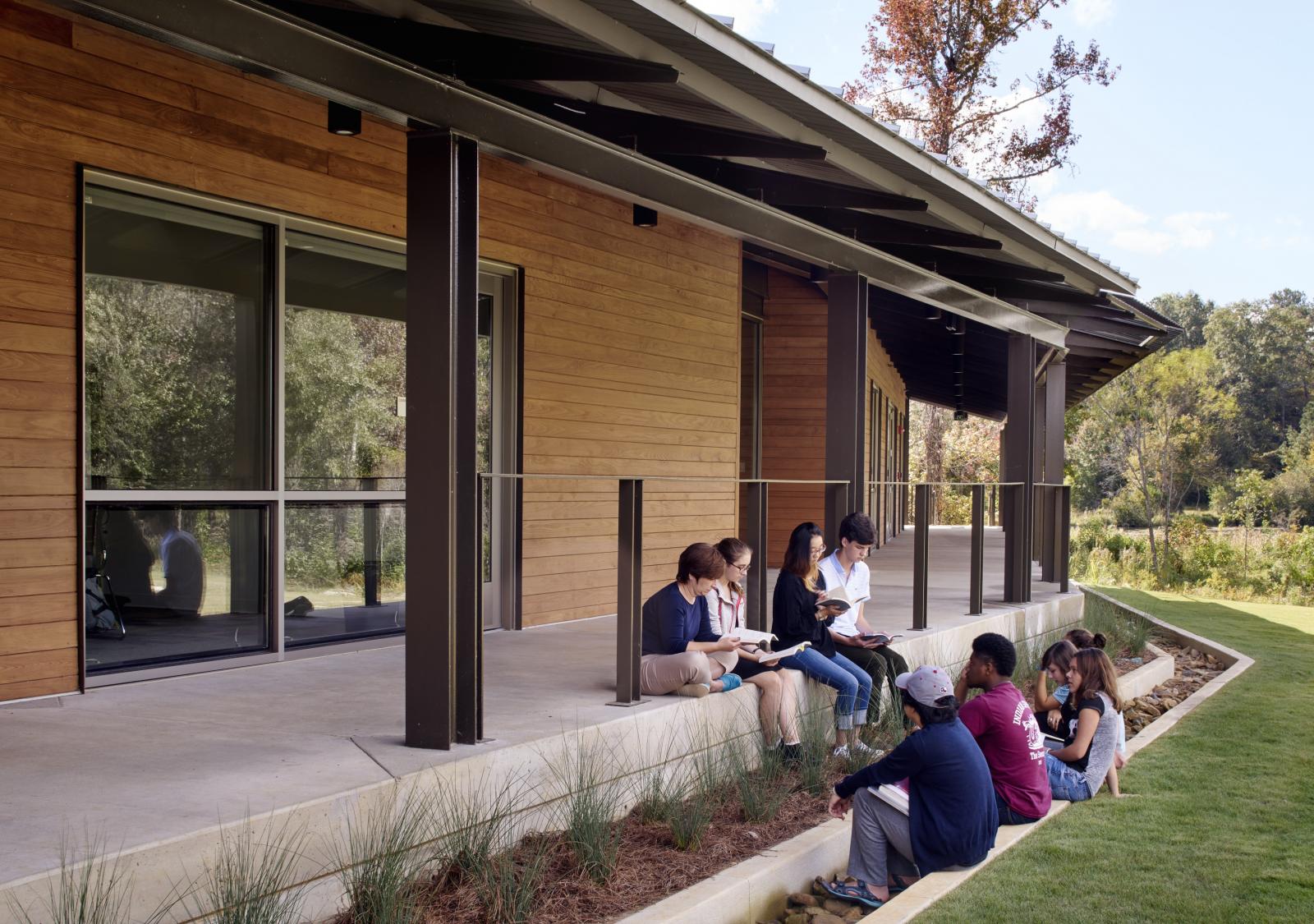 ISS_9.jpg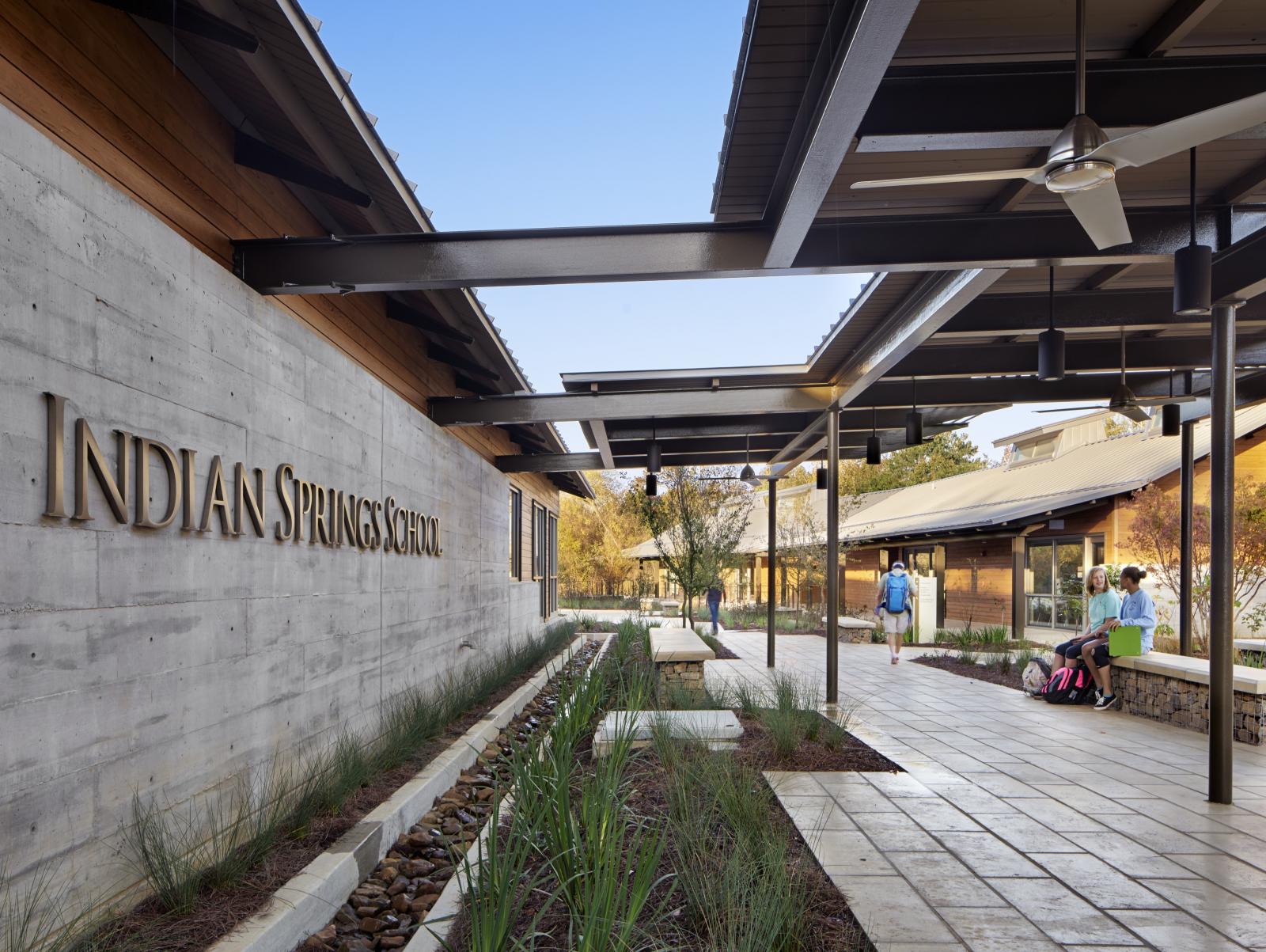 ISS_10.jpg
Awards
Texas Society of Architects / AIA Design Award
USGBC Louisiana Excellence in Sustainability Award
American Society of Landscape Architects Louisiana Honor Award
AIA Committee on Architecture for Education Facility Design Award
AIA San Antonio Design Award
AIA Birmingham Design Award
Publications
ISS.jpg